4 MIN READ – If you're coming #BackInTheLoop for the first time since the start of the COVID-19 pandemic, here's what's new.
---
Loop Mural Walk
Embark on a free downtown adventure through alleys and other off-the-beaten-path locations on this self-guided Loop Mural Walk. Available through July 4, explore 21 murals by local and international artists depicting the history and culture of Chicago. Check out the tour here.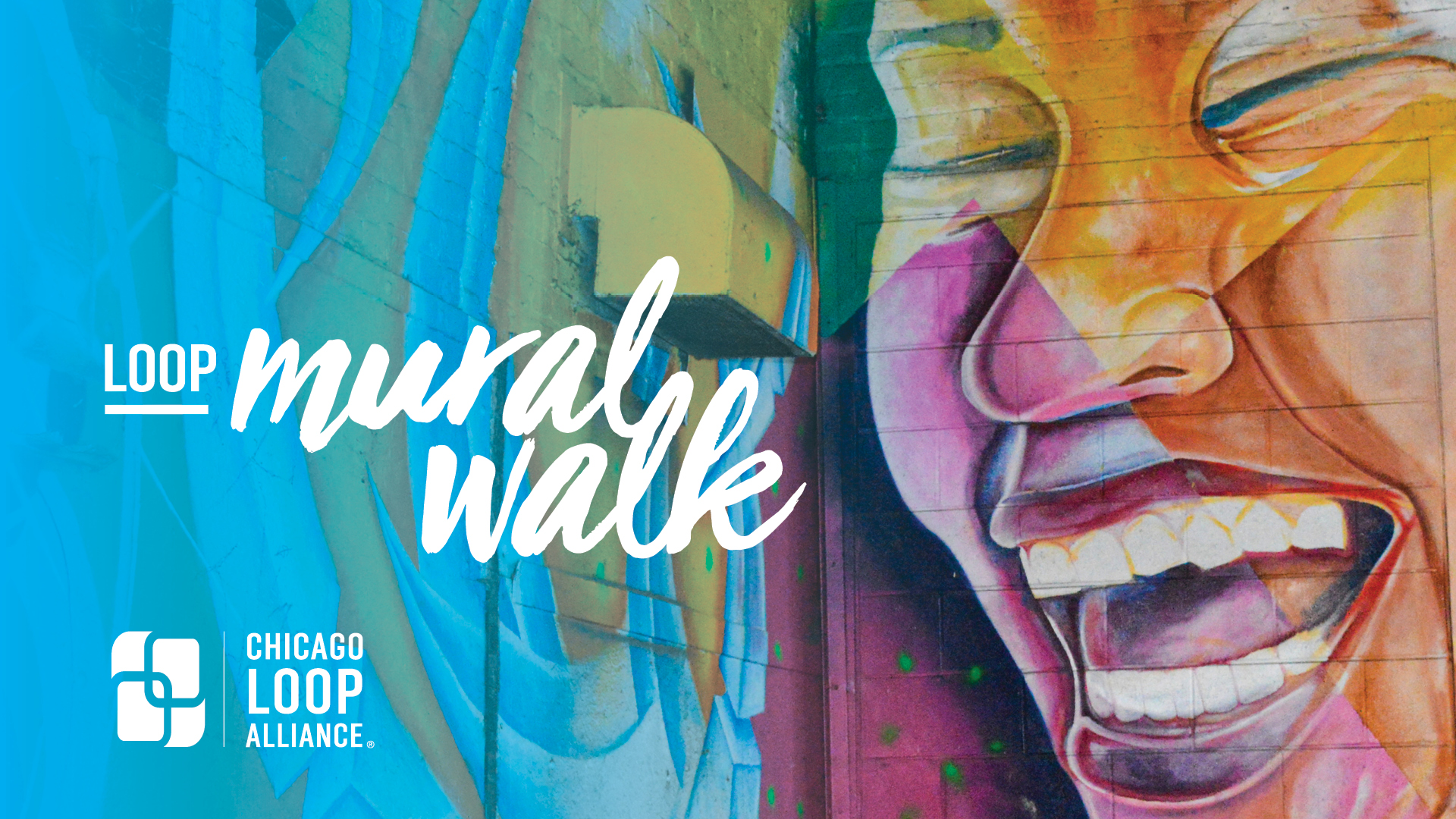 CLEANER THAN EVER
Chicago Loop Alliance's Street Ambassadors provide clean and safe services to State Street seven days a week. During COVID-19, these ambassadors have increased their cleaning efforts with an emphasis on disinfecting any touch points at the street level, including bike racks, garbage cans, door handles, etc.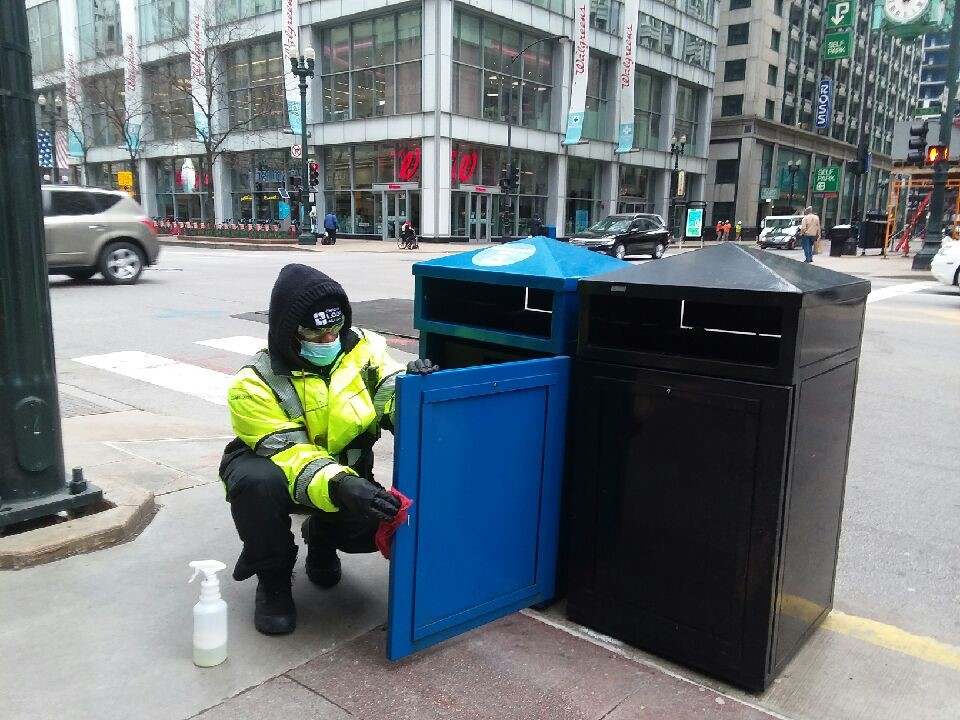 EVERYONE'S NEIGHBORHOOD
New banners and street-level signage don State Street as part of a new Chicago Loop Alliance initiative, Everyone's Neighborhood.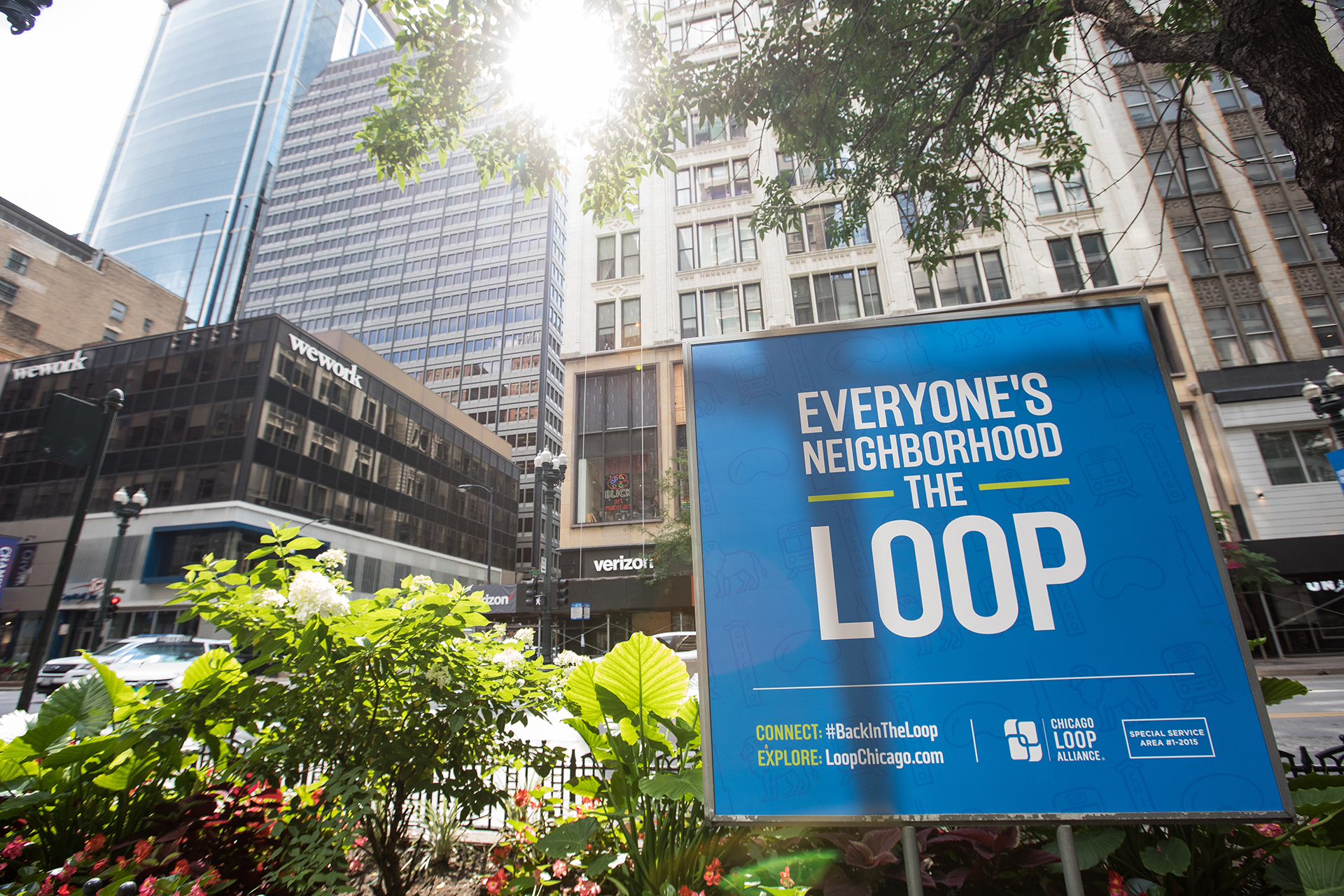 worker mural
Chicago Loop Alliance commissioned a mural by Dwight White at Ida B. Wells Drive and Dearborn Street honoring the first year's worth of winners of their Loop Employee of the Month program. The mural is meant to be a gift to the Loop workforce as a whole.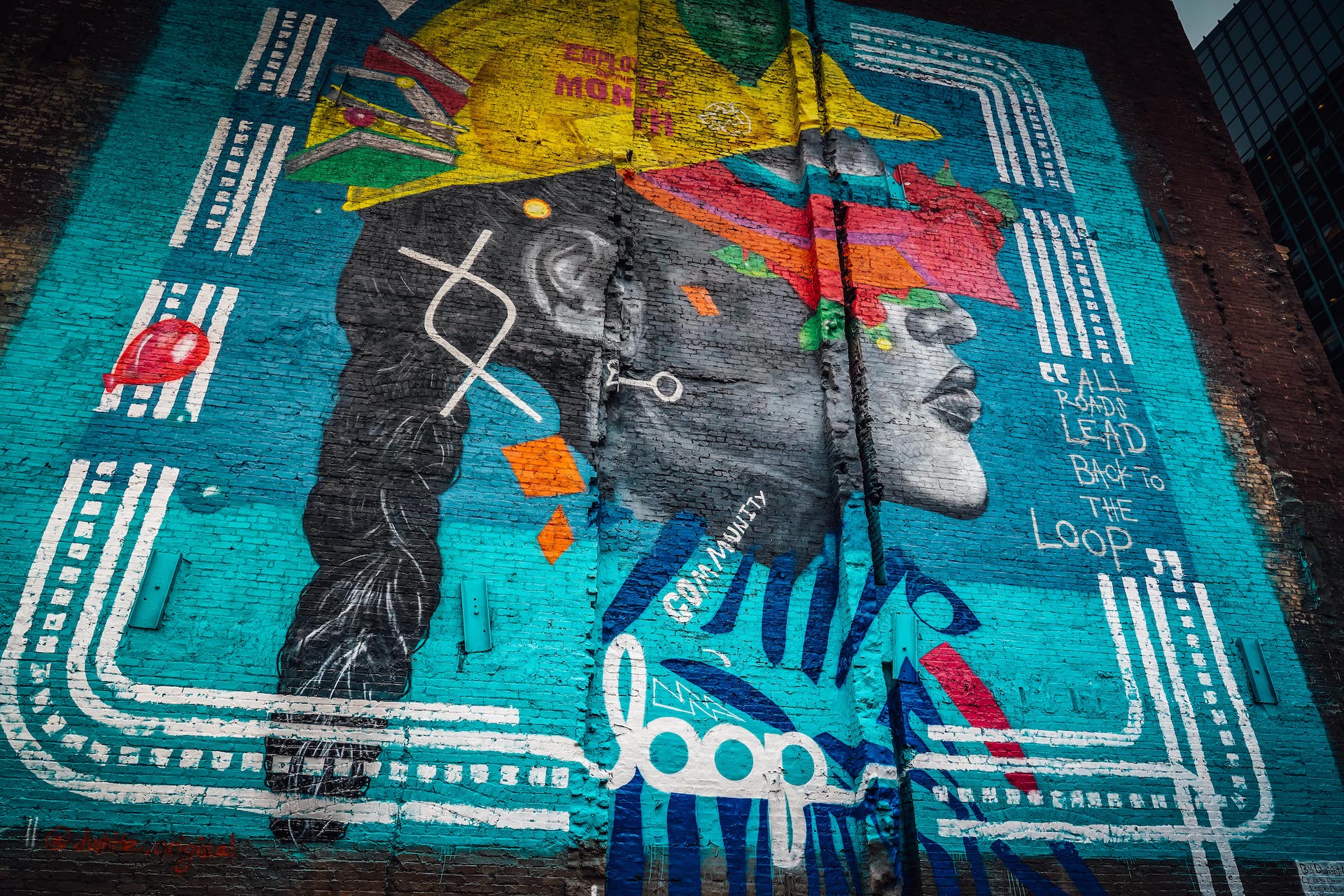 OTHER PUBLIC ART
Various new works of public art have made a new home on the Chicago Riverwalk. Installations include "The People In Your Neighborhood," spotlighting everyday Chicagoans that make the city "go"; "The Radiance of Being," by Chicago-based artist Kate Lynn Lewis in celebration of a century of Art Deco architecture; and "Constellation," by world renowned Spanish-Swiss architect, structural engineer, sculptor, and painter Santiago Calatrava, whose intention in this sculpture is for it to simply grow from the ground.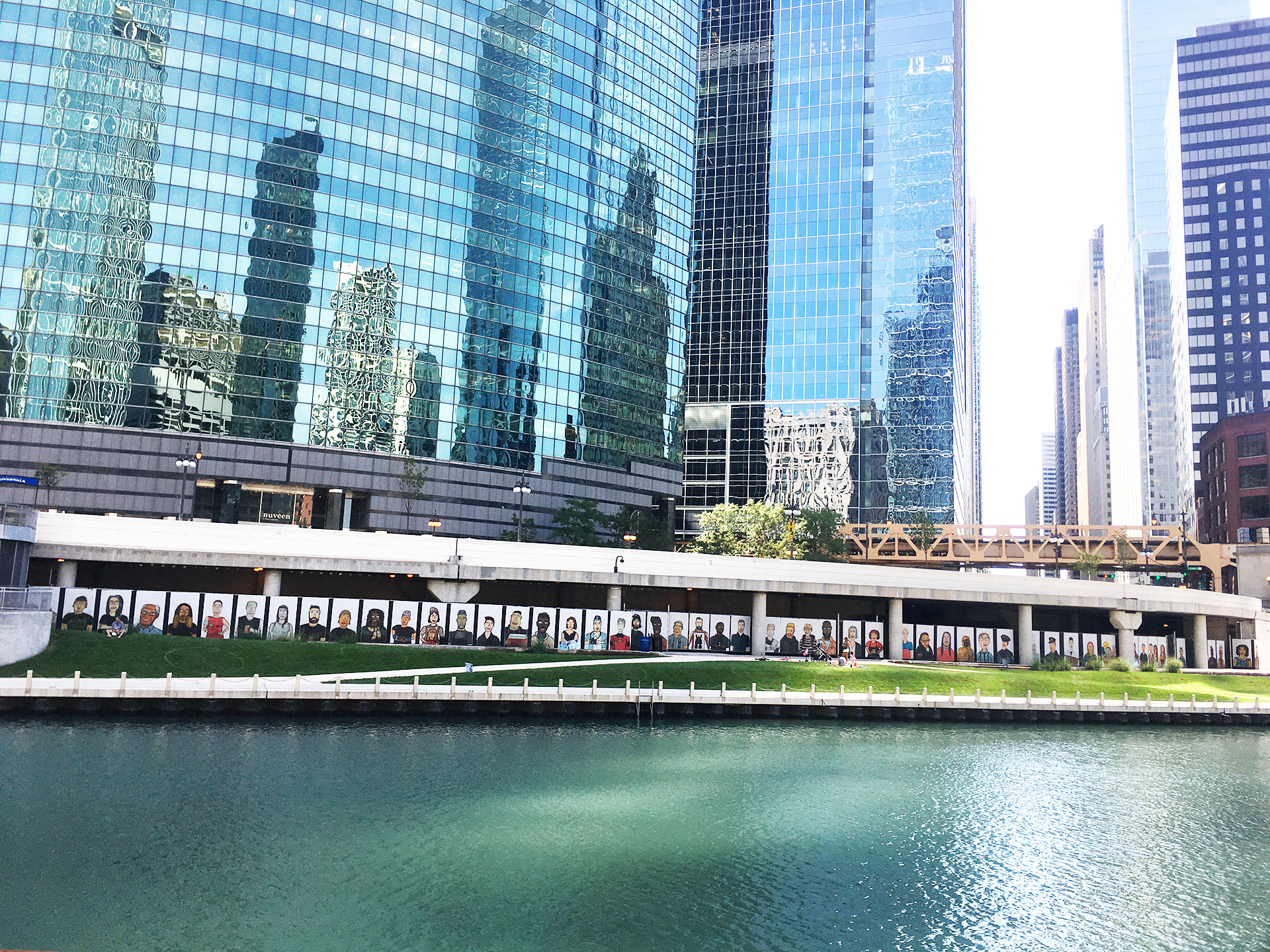 FAREWELL, LIGHTSCAPE
Chicago Loop Alliance removed the Lightscape light and sound installation from the planter boxes along State Street in October 2020. Installed in 2011, Lightscape had been around for nearly double its life expectancy. Chicago Loop Alliance plans to imagine a replacement for Lightscape during its Elevate State planning process.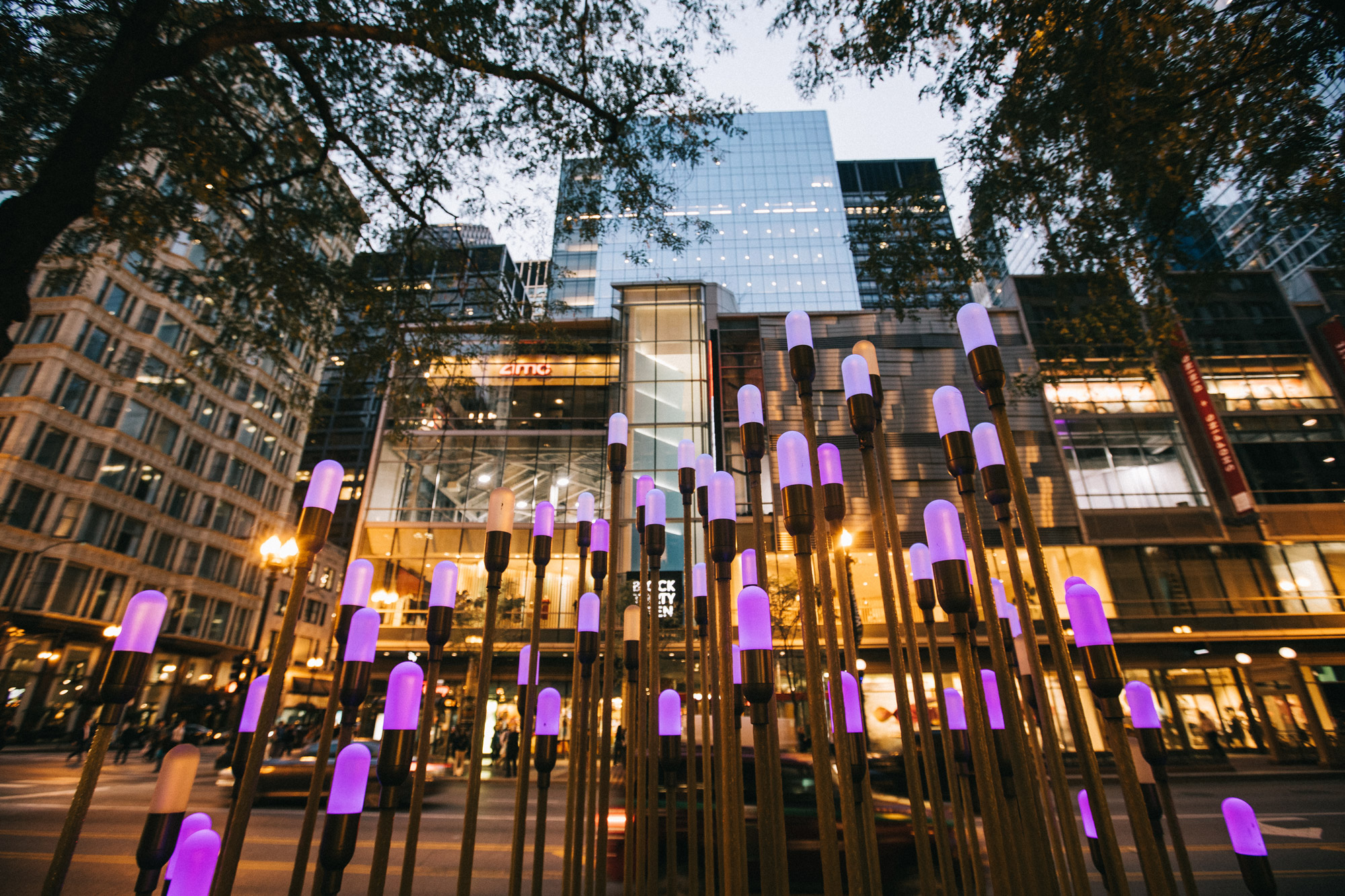 PRIMARK
The first Primark store in the Midwest at 35 N. State St., a space last occupied by Gap, opened in March 2021.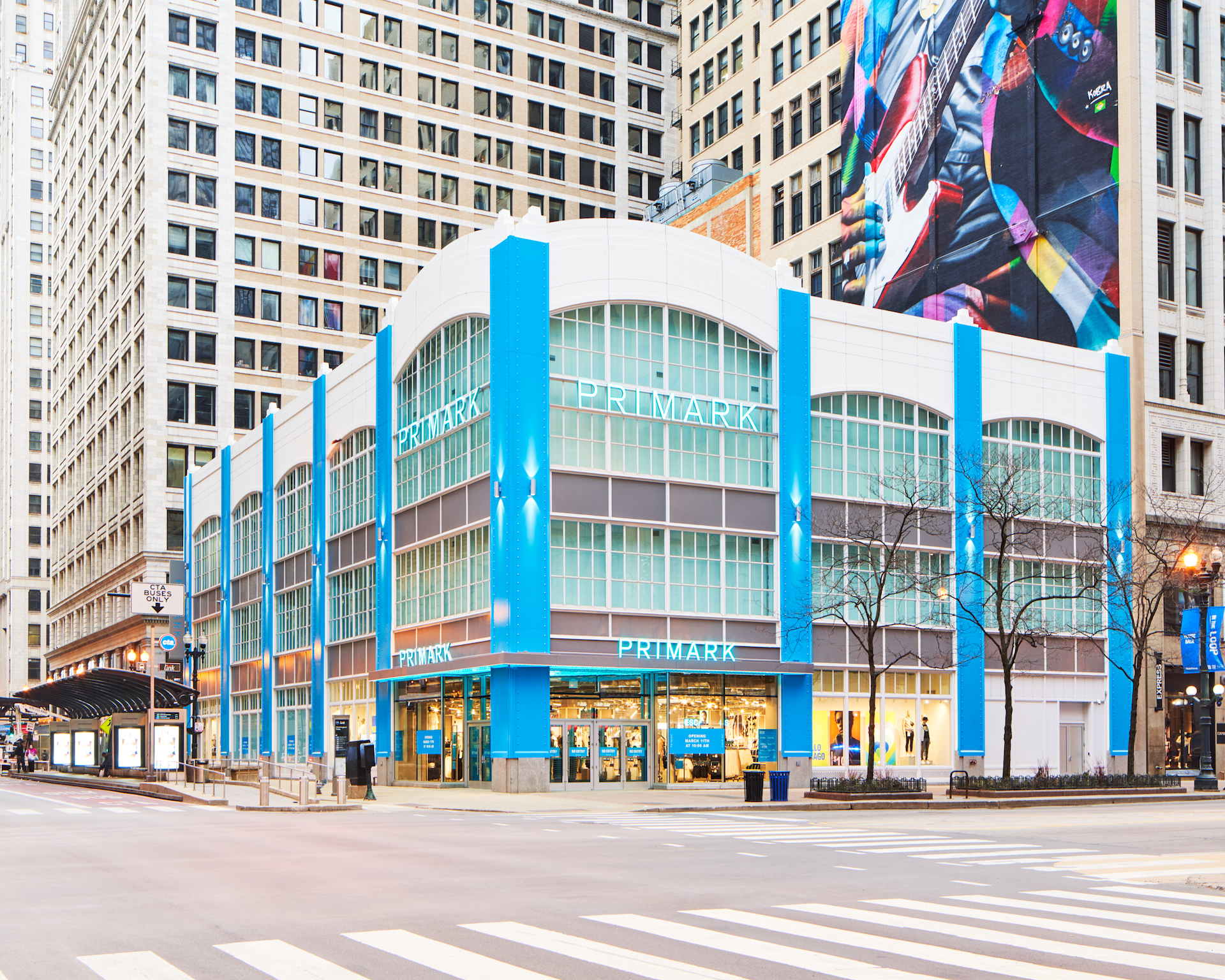 SCHOOL OF THE ART INSTITUTE OF CHICAGO
The School of the Art Institute of Chicago's new 60,000-square-foot art gallery, graduate studio, and office space has opened at 33 E. Washington St. The gallery will showcase the artwork of students, faculty, and visiting artists, while the art studios will provide work space for graduate students enrolled in the School.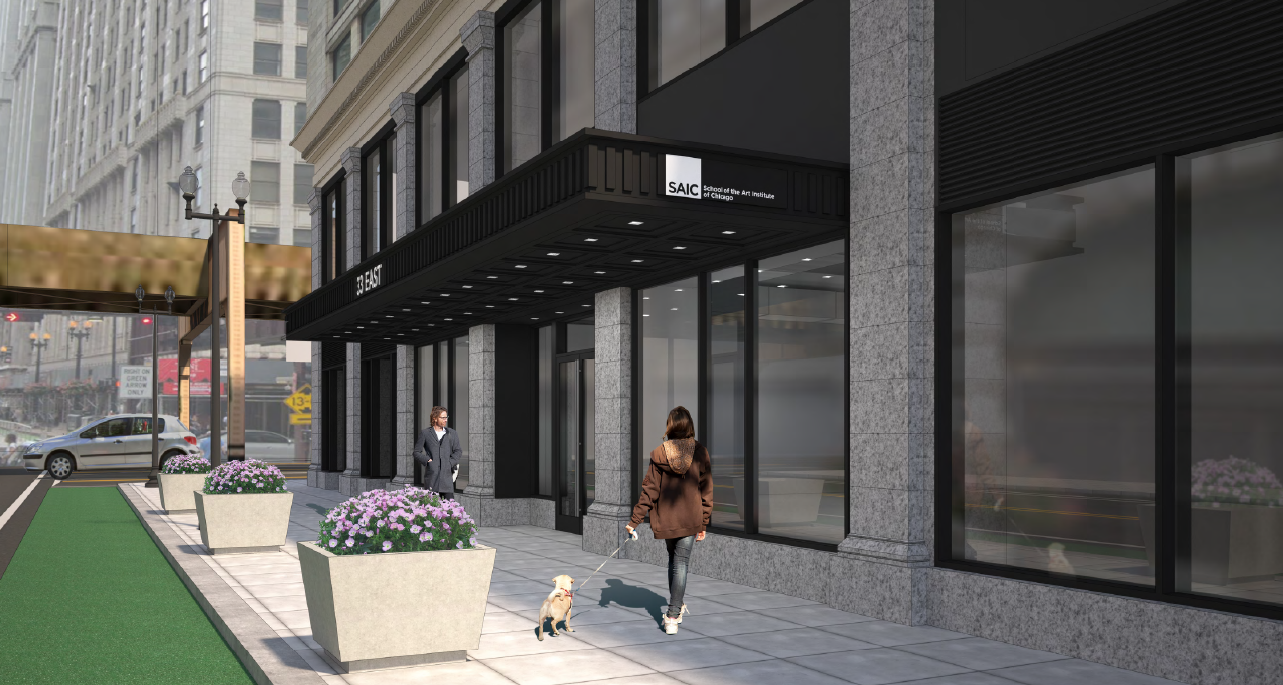 changes at willis tower
Work has continued at Catalog, the 300,000-square-foot, five-story curated dining, entertainment, and community experience evolving at the base of Willis Tower. Catalog retailers include Shake Shack, Brown Bag Seafood, Do-Rite Donuts & Chicken, Sweetgreen, Starbucks, Market Creations, Tortazo, and Fifth Third Bank. Future retailers, including Sushi-San, Urbanspace, Convene, and Joe & the Juice, are expected to open soon.
And in January, EQ Office revealed Atmospheric wave wall, a new cultural landmark created by globally acclaimed artist Olafur Eliasson. The first public art installation in Chicago by Eliasson is an original piece created especially for Willis Tower and is prominently displayed on the exterior Jackson Blvd. wall. Atmospheric wave wall provides a free and accessible way to experience world-class art outdoors in the Loop.
This April, the new Skydeck experience opened with a 30-60 minute self-guided immersive exhibition highlighting Chicago's most fascinating artifacts, architecture, and attractions.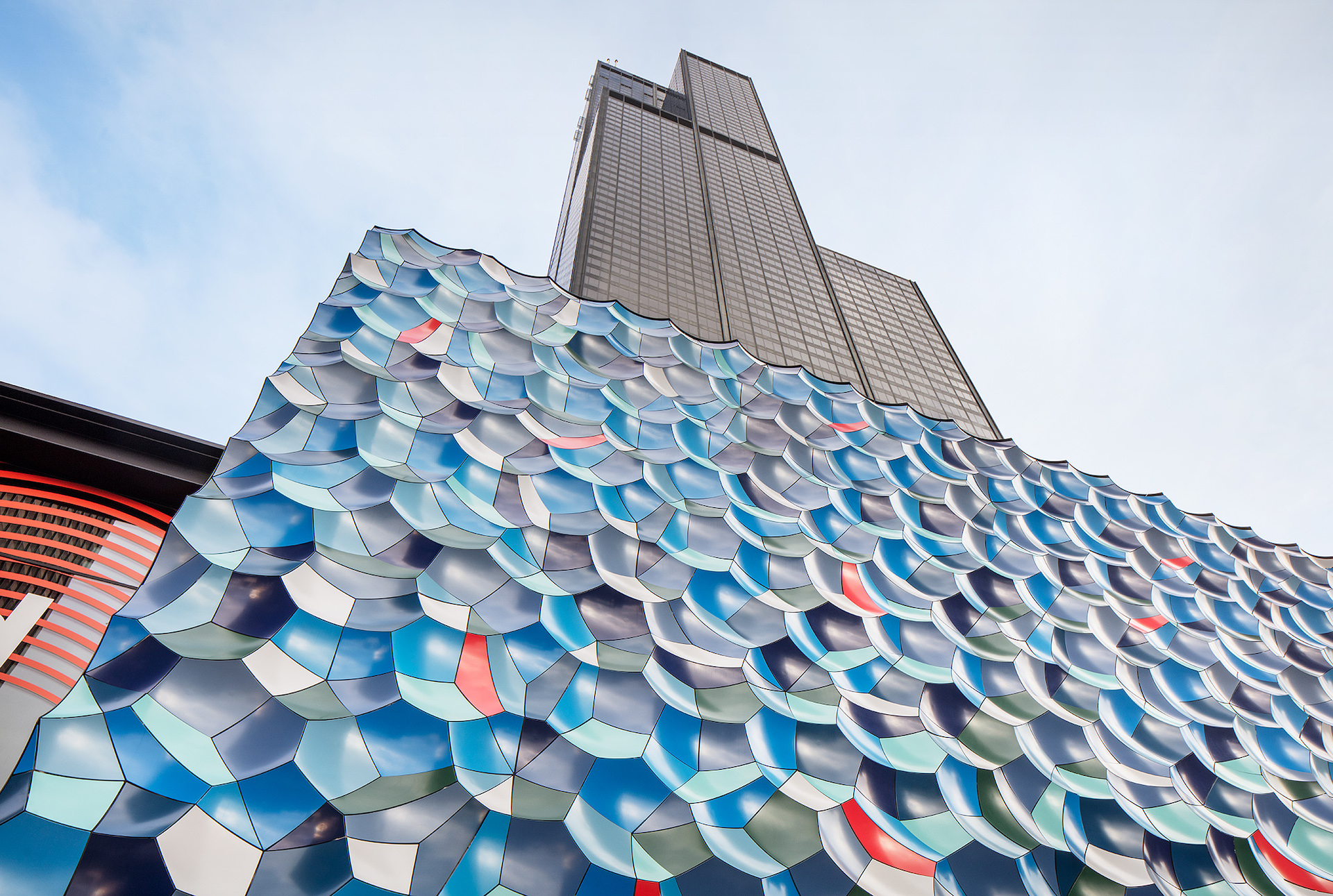 RIVERWALK EAST
The Riverwalk's development has continued to push east, with "Riverwalk East" between Michigan Avenue and Lake Shore Drive now featuring new planters, wood benches, widened concrete pathways, and ticketing booths for river cruises.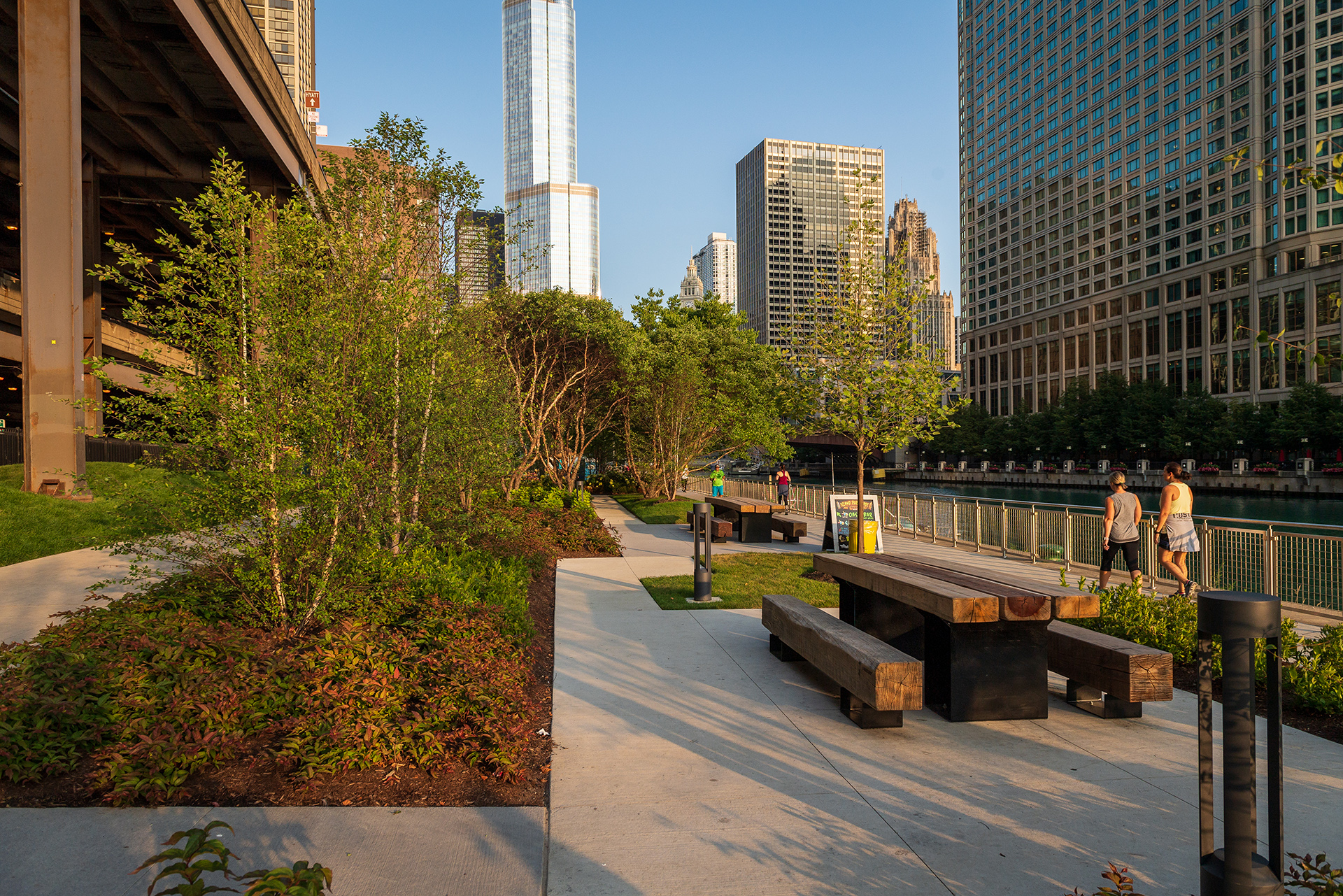 WOMANISH
A new immersive, Black-owned venture has come to 114 S. State Street: Womanish. Step into a 5-story, very Instagrammable adventure in the heart of Chicago, and explore the womxn experience through 10 unique perspectives through visual and physical exhibitions.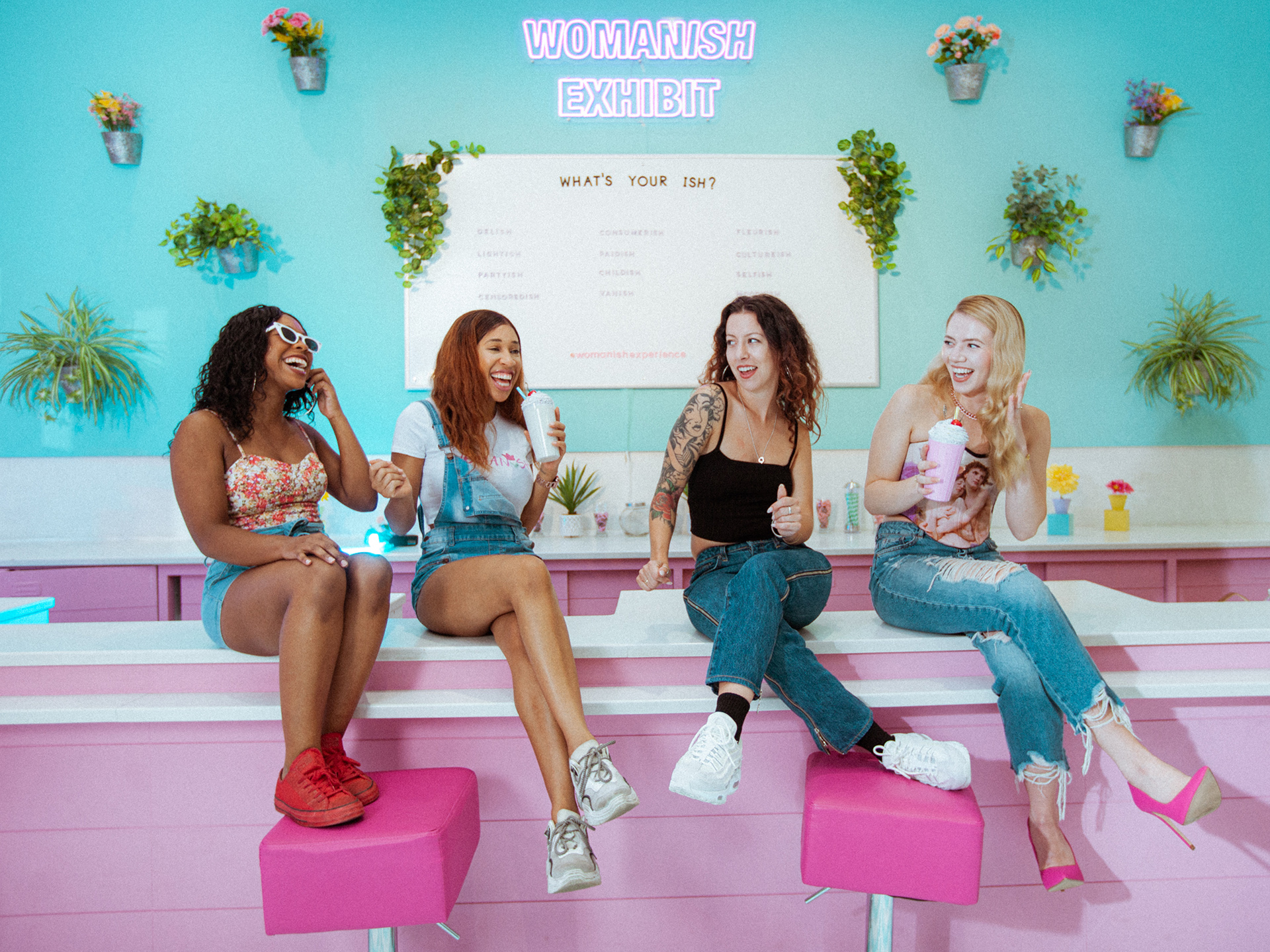 MUSEUM OF ILLUSIONS
Designed to amuse, amaze and stimulate the senses, the Museum of Illusions features more than 80 unique visual and educational installations appealing to locals and tourists of all ages. It is located at 25 W. Washington St.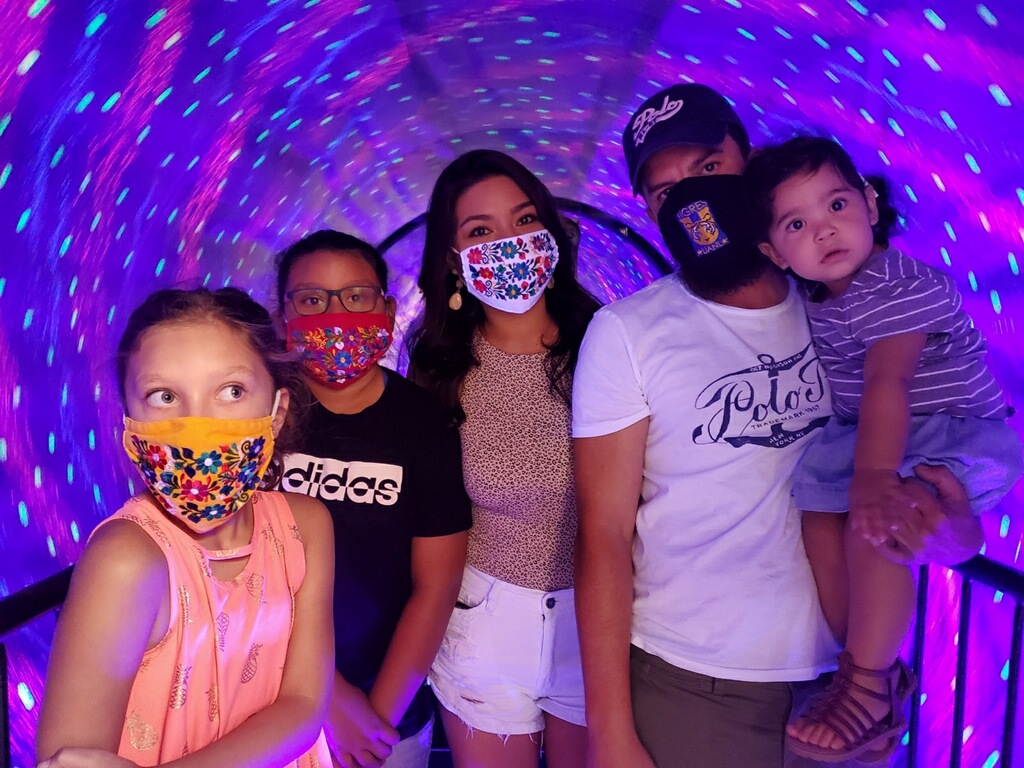 Other Openings
Other recent openings include Big City Optical and a fourth location of Goddess and the Baker, at 181 W. Madison. Russian Tea Time's remodel is now complete, and they are now open for delivery and takeout.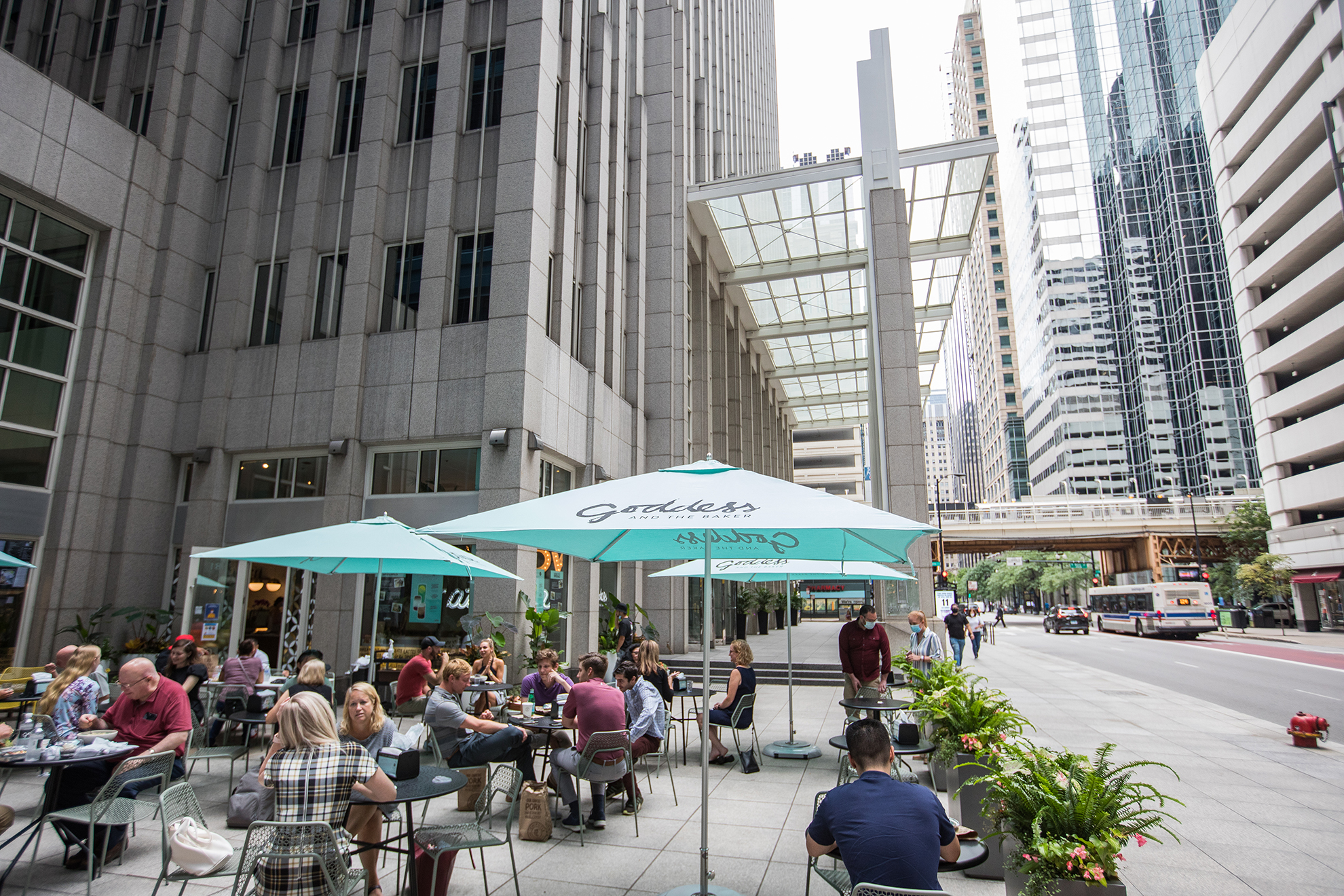 PARKLINE CHICAGO
Parkline Chicago was under construction at Randolph and Wabash as the pandemic struck. It is now open and offering condos and luxury apartments.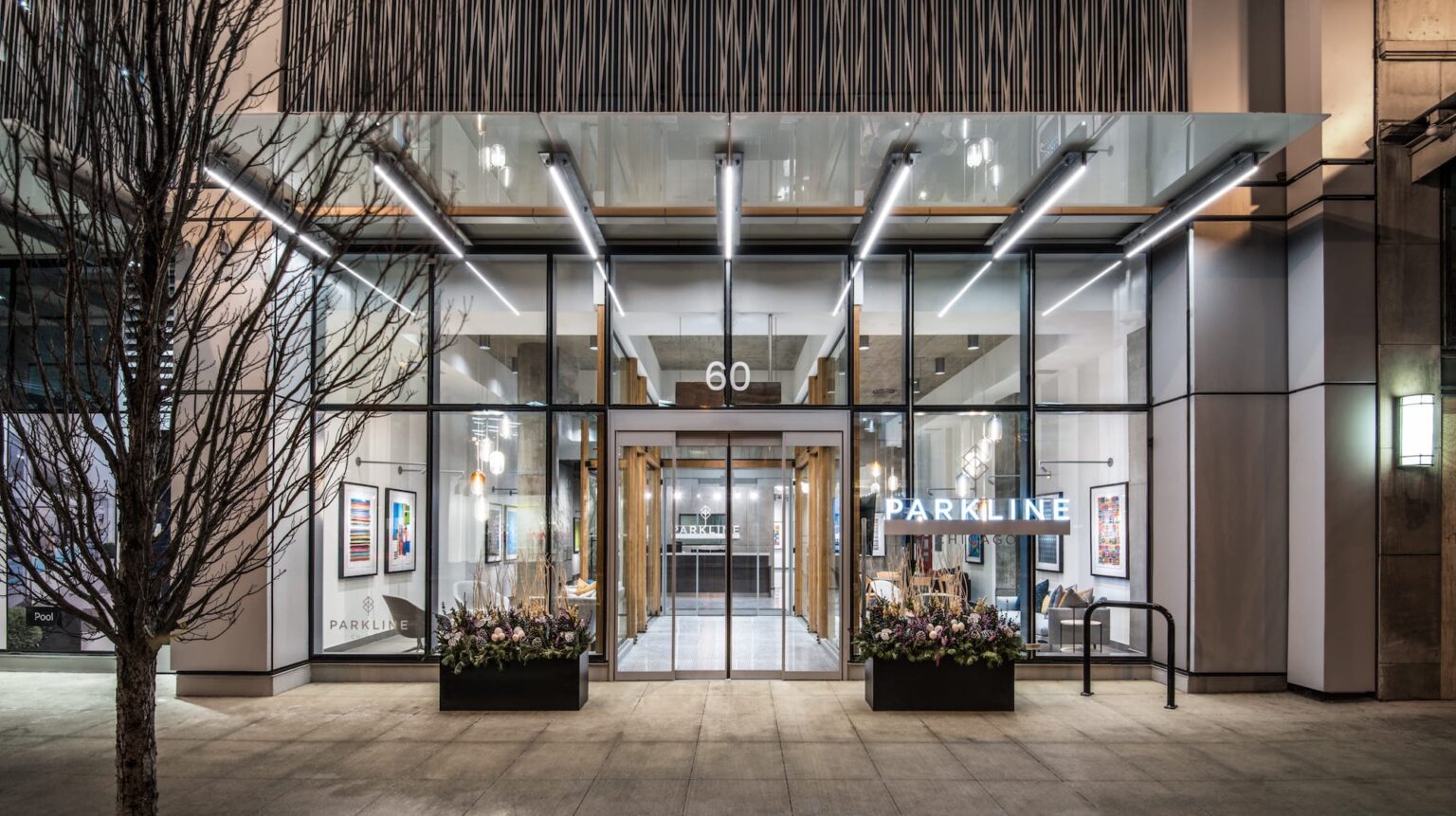 cITY cLUB aPARTMENTS
City Club Apartments at 63 E. Lake St., a new apartment development next to Parkline Chicago, was under construction when the pandemic struck. It is now leasing.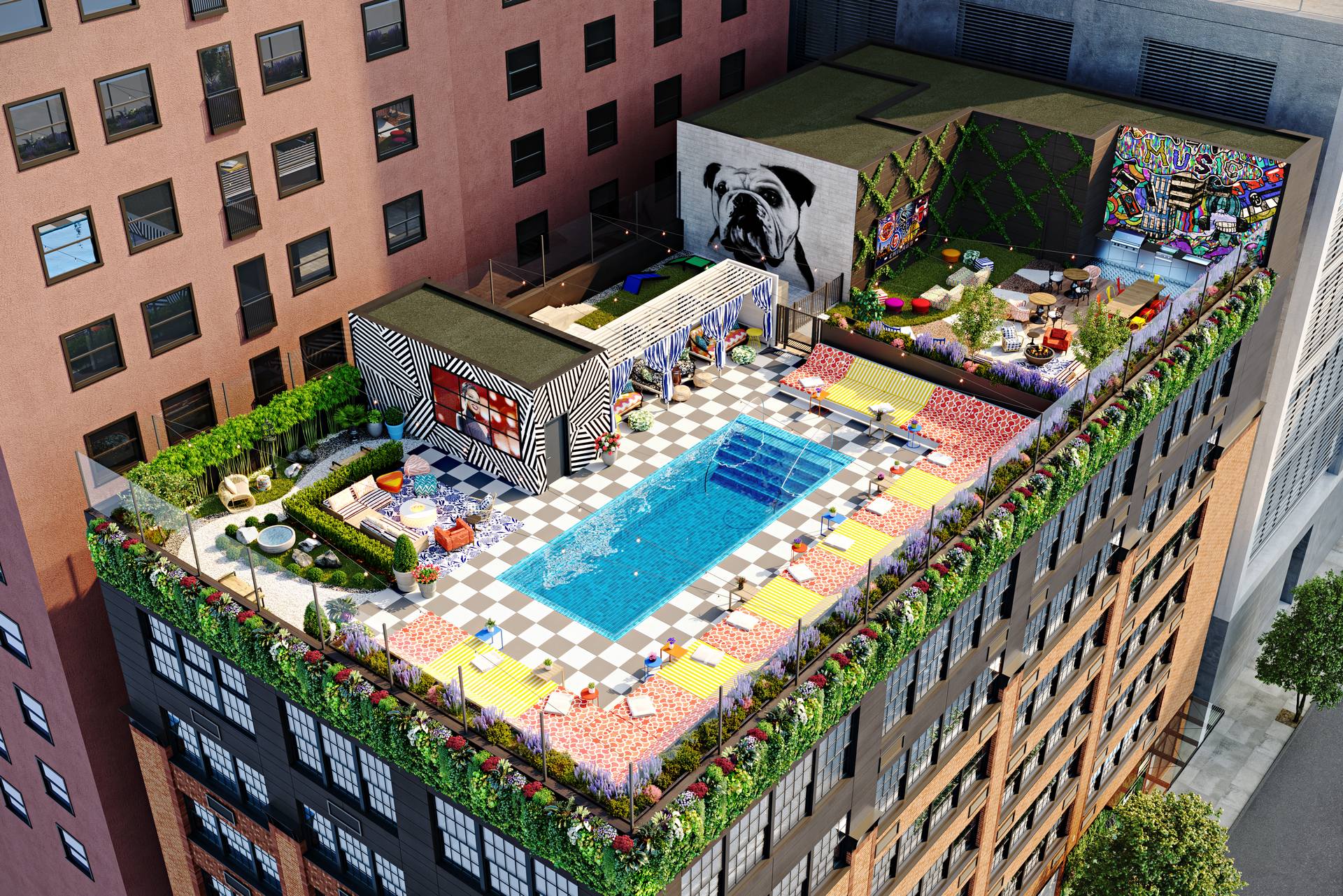 tHE sT. rEGIS cHICAGO
Previously Vista Tower, the St. Regis Chicago has been under construction since 2016 and is now complete.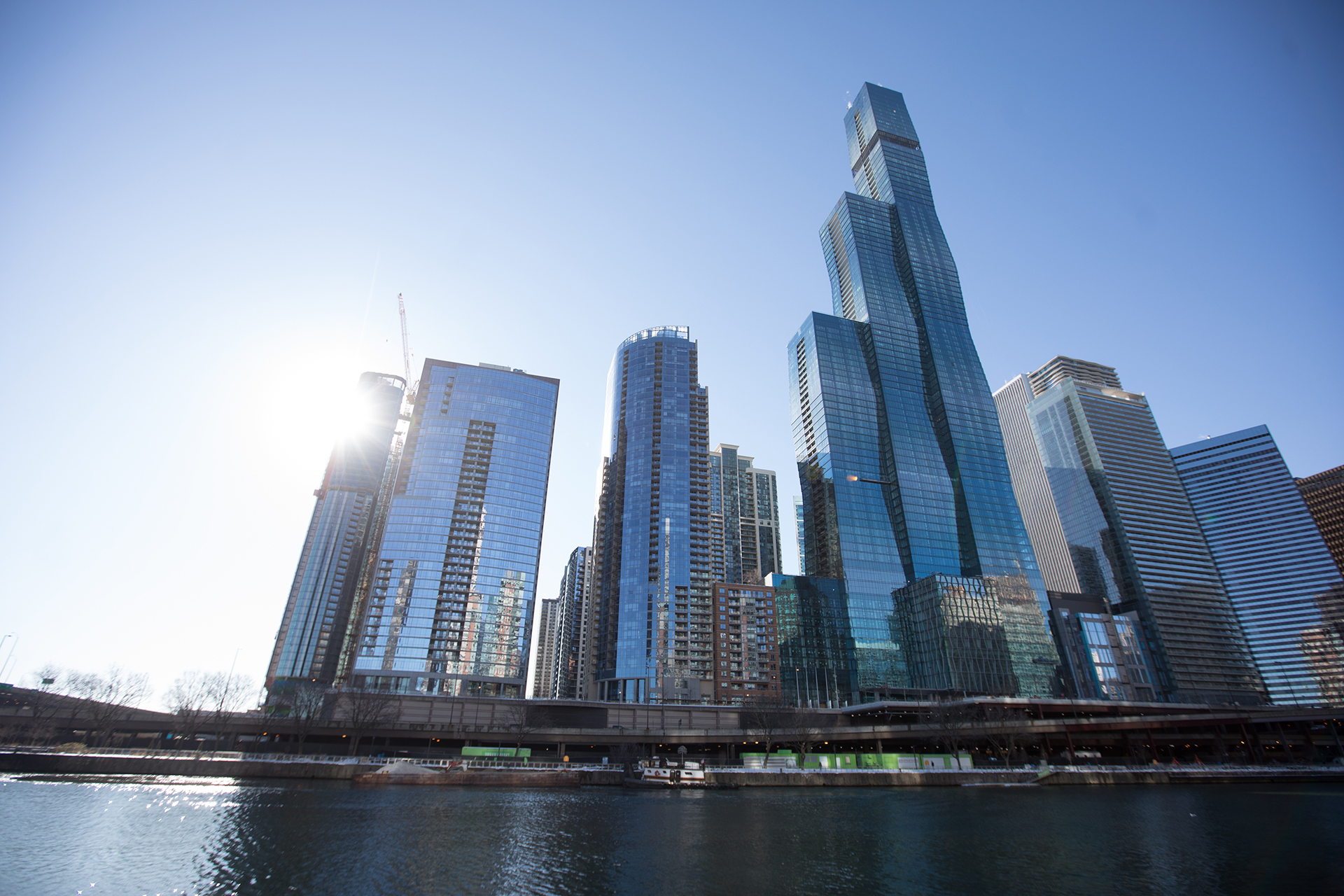 300 n. mICHIGAN aVE.
Construction is underway on Sterling Bay and Magellan Development Group's 47-story tower at 300 N. Michigan Ave. that will have 25,000 square feet of retail space, 289 residential units, and 280 hotel rooms.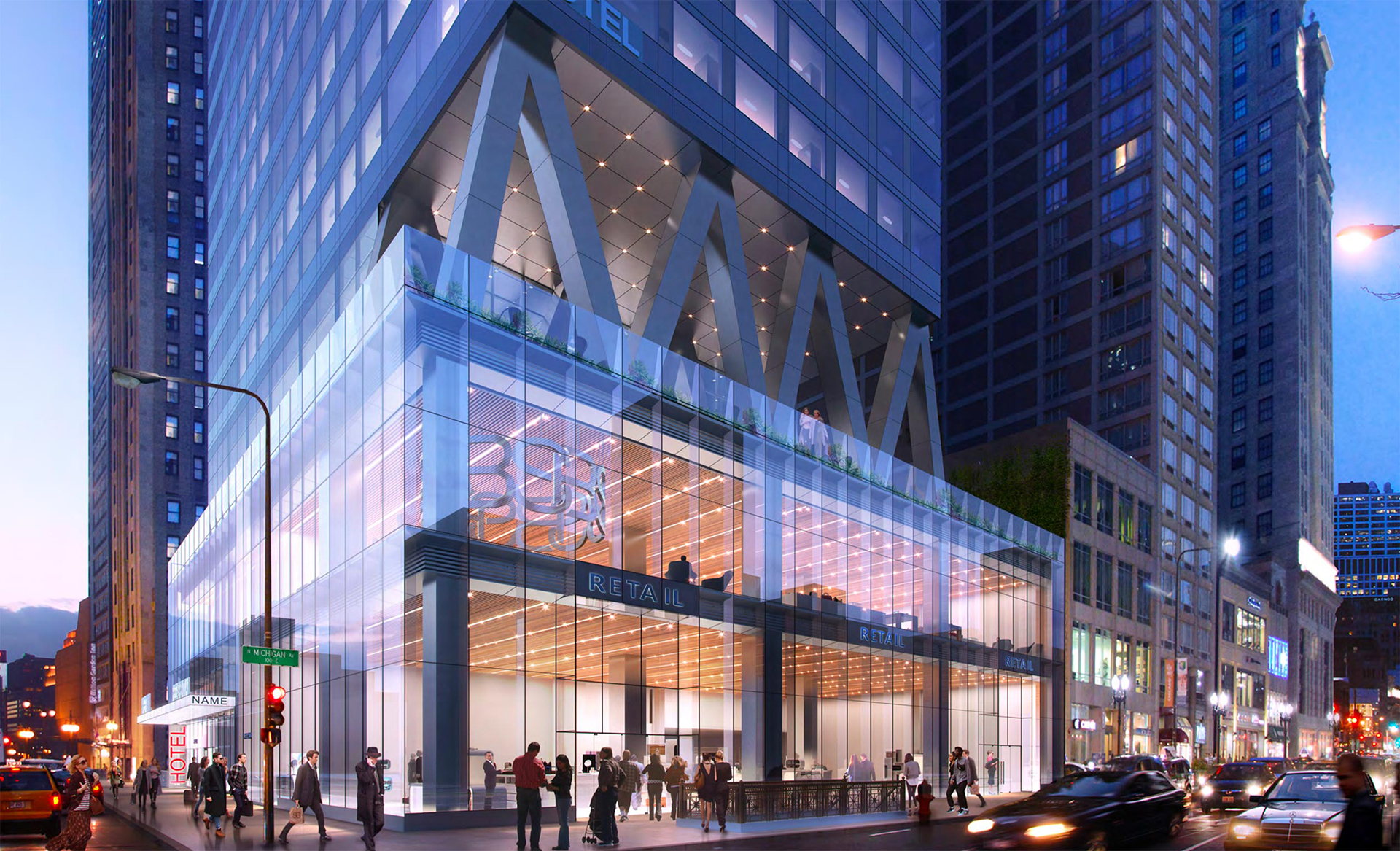 nEW dINING pROCEDURES
Many restaurants in the Loop are open for dining, takeout and delivery. You'll notice more patio seating than ever in the Loop, as restaurants that used to only offer indoor dining now have expanded outdoors to accommodate more guests safely during COVID-19.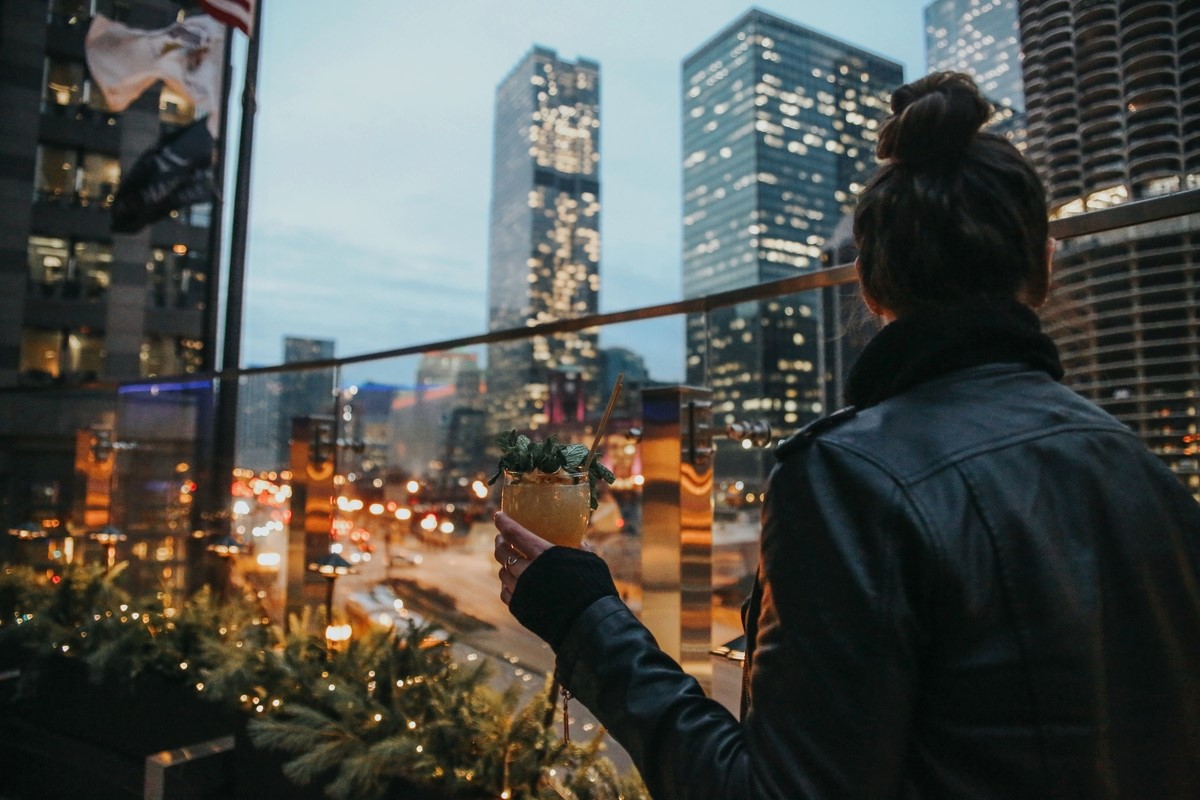 Transportation Changes
All the same transportation options for getting in the Loop exist now as before—public transportation, cycling, driving, ride hail, and walking—but each has seen some changes since the pandemic. Frequent cleanings, updated schedules, mask and social distancing requirements, parking deals, and more will await commuters.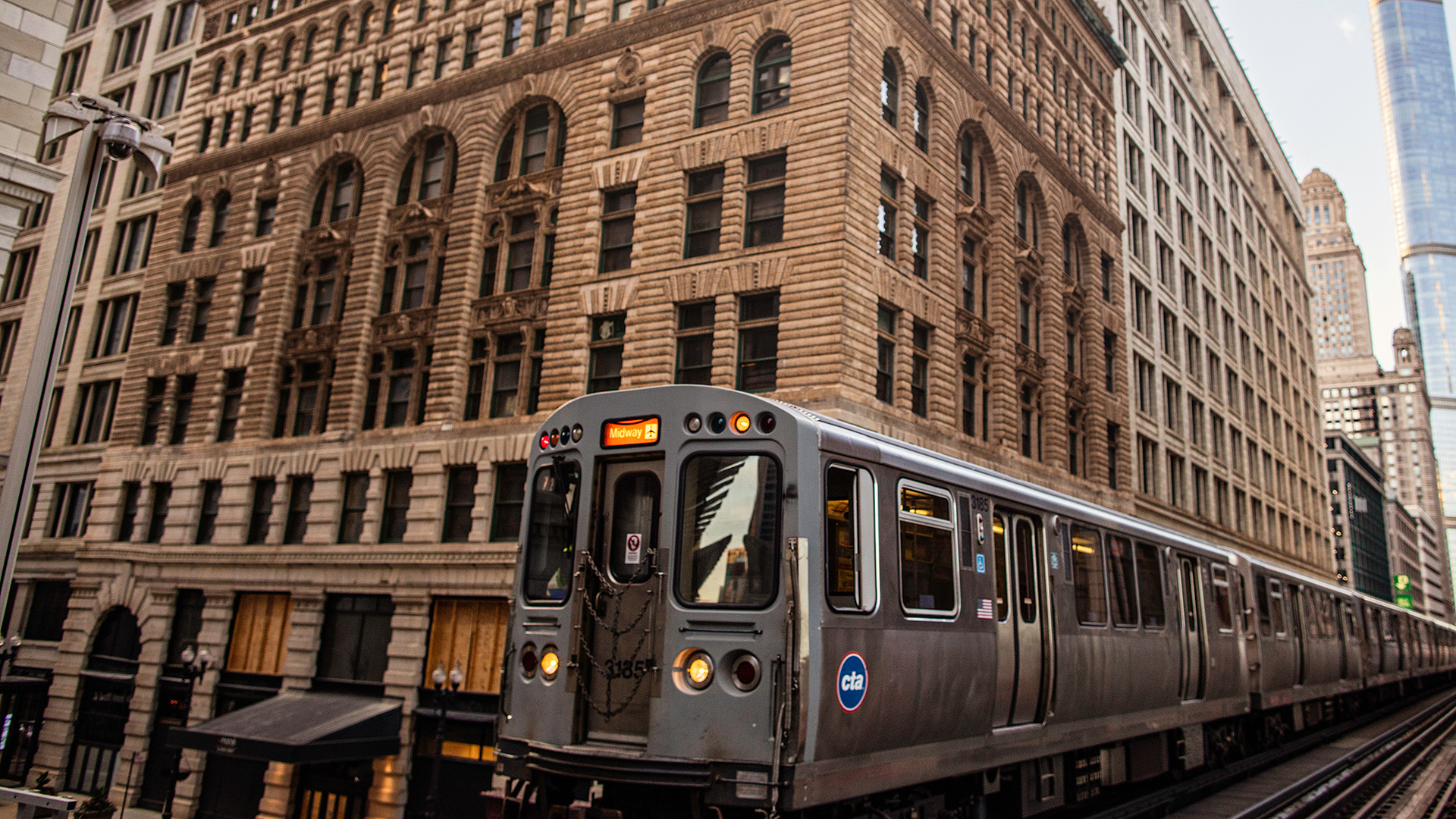 Improved Infrastructure
Resurfacing work, curb and sidewalk improvements, and pavement patching has been completed on Michigan Avenue from Ida B. Wells Drive to Monroe Street. In addition, workers waterproofed over the Grant Park South parking garage roof structure, between Jackson and Van Buren. Resurfacing work on State Street between Madison and Randolph has also been completed. And the Dearborn bike lane has received a fresh coat of green paint and lane markings, just in time for you to take a spin on one of Divvy's electric bikes, which were released over the summer in 2020 and feature pedal assist that tops out at 15 mph. Resurfacing work has also been completed State Street at Monroe, and portions of the sidewalk on State Street are being replaced thanks to SSA#1-2015.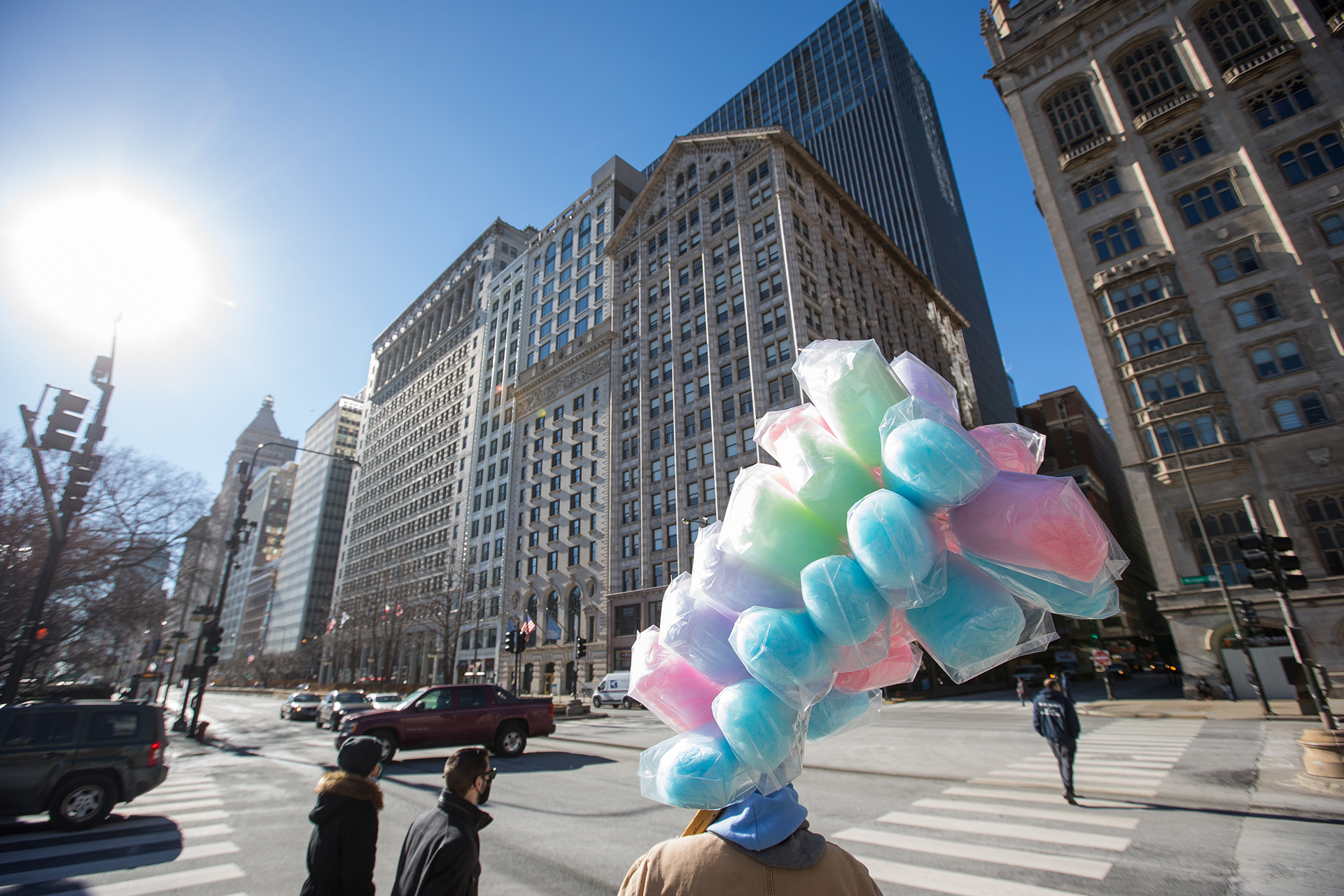 Chicago Cultural Center renovations
A historic restoration of the landmark Chicago Cultural Center is taking place. The renovations aim to reclaim two lost interiors decorated by the celebrated Tiffany Glass and Decorating Company: the Grand Army of the Republic (G.A.R) Memorial Hall and Rotunda. The museum-quality restoration of the art glass dome and decorative finishes is made possible by a generous grant of services to the City of Chicago. The celebrated "People's Palace" will reopen to the public on June 2, 2021, after closing its doors last March — with new health and safety protocols to be announced soon, new art exhibitions and new visitor amenities. Restoration work will continue until early 2022.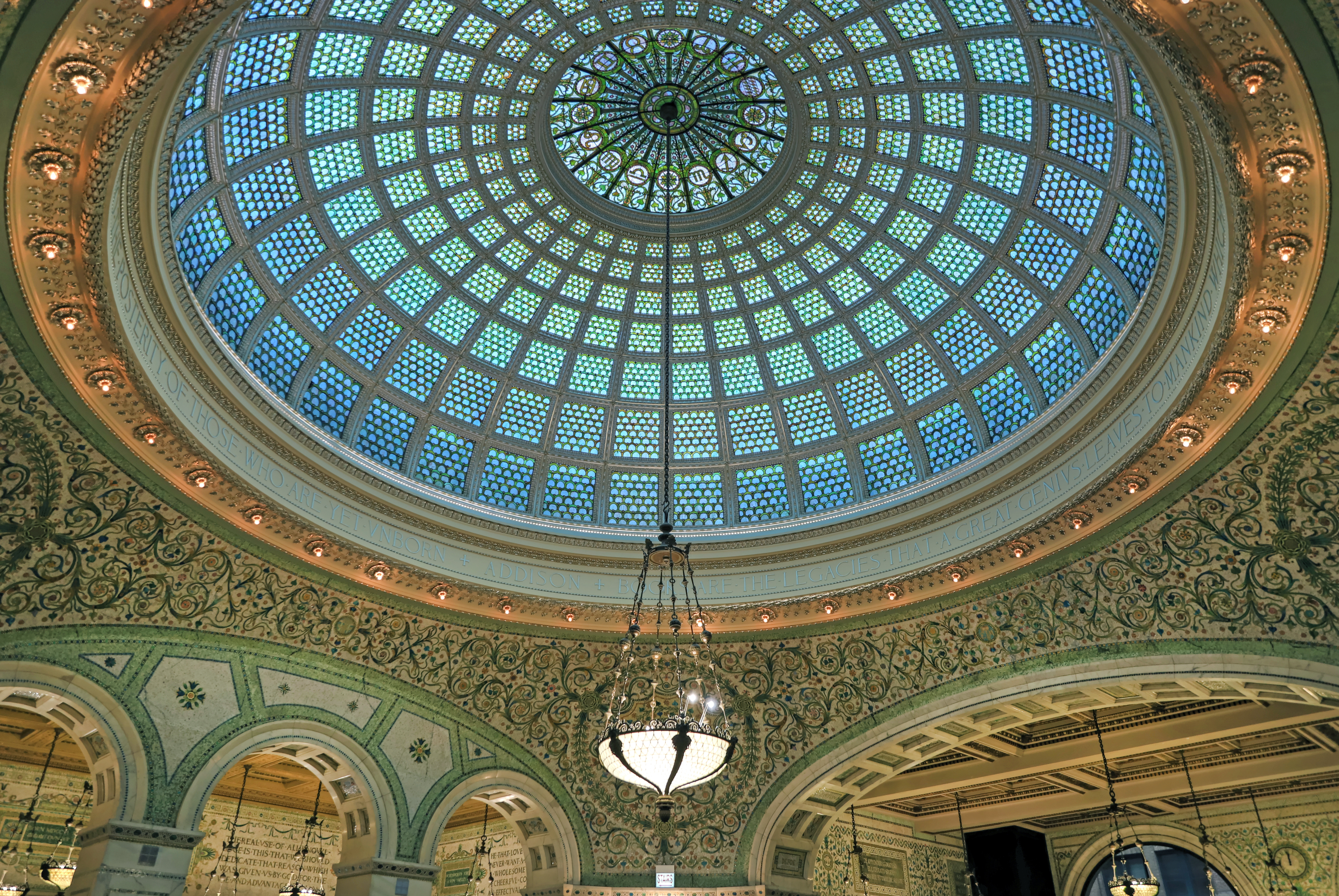 #BackInTheLoop
See something missing here? Chicago Loop Alliance encourages the public to share anything new or interesting in the Loop on social media using #BackInTheLoop.
You Might Be Interested In: