3 MIN READ -- Chicago Loop Alliance wrapped up the popular new Sundays on State event series on September 12, 2021 and compiled quantitative and qualitative data that shows the program accomplished its three primary goals: accelerating the economic recovery from COVID-19, uniting the community, and creating joy. Sundays on State closed portions of Chicago's most iconic street, State Street, to traffic for an open streets celebration of arts, culture, active recreation, food, drinks, shopping and more that was free and open to the public, running for eight select Sundays from July 11 through September 12, 2021. After being named the Best New Event in Chicago (Time Out Chicago); rave reviews from The New York Times, Chicago Tribune and Chicago Sun-Times; and public rallying for the events to continue, Chicago Loop Alliance announced that Sundays on State will return for the summer of 2022. #SundaysOnState
---
"We began the year with an understanding that we'd have to do something big in order to accelerate the Loop's economic recovery from the COVID-19 pandemic," said Chicago Loop Alliance President and CEO Michael Edwards. "Hundreds of thousands of Loop workers and tens of millions of visitors stayed home for most of 2020, and we wanted to create a compelling program to safely bring them back downtown, some for the first time since the pandemic hit Chicago. With an average attendance of 67,000 people per event, and with all Chicago neighborhoods represented in that attendance, we couldn't be more pleased with the success of the program. We've heard overwhelmingly positive feedback from all parties: attendees, participants and Loop businesses who felt the impacts of the event series. Sundays on State brought back the vibrant Loop we all know and love, and gave us all a glimpse into a possible new future for the Loop—one that is more inclusive and equitable than ever."
Sundays on State returned pedestrian visits to and above pre-pandemic levels
Attendees of all ages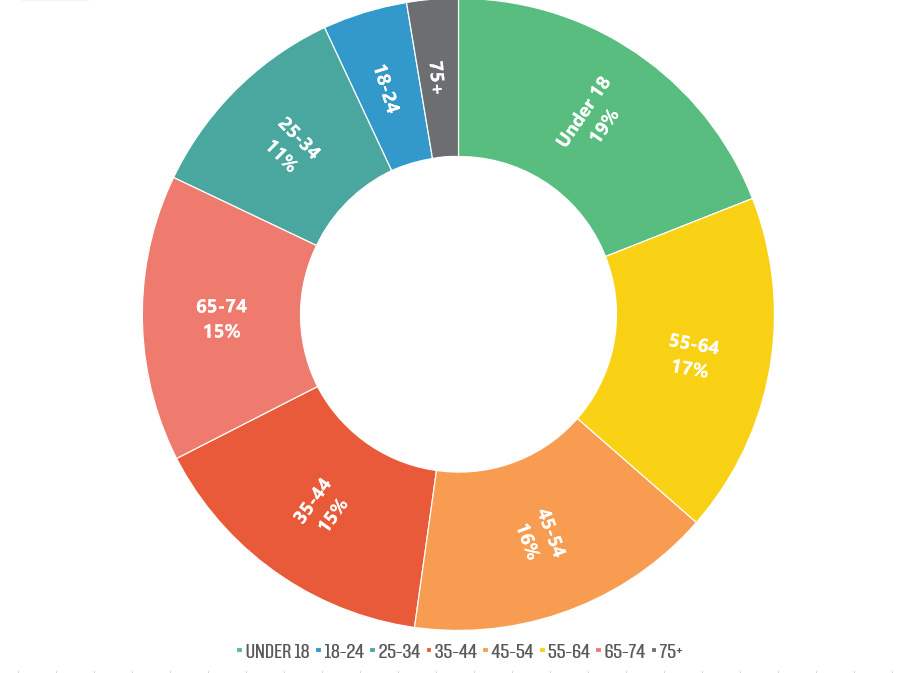 Attendees from every zip code in Chicago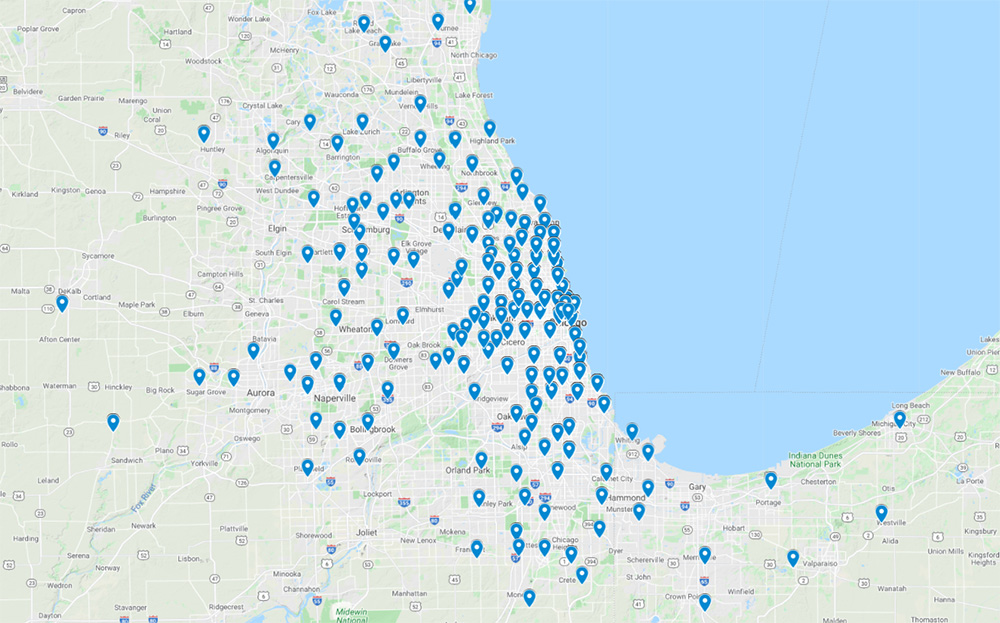 Attendees came from over 20 states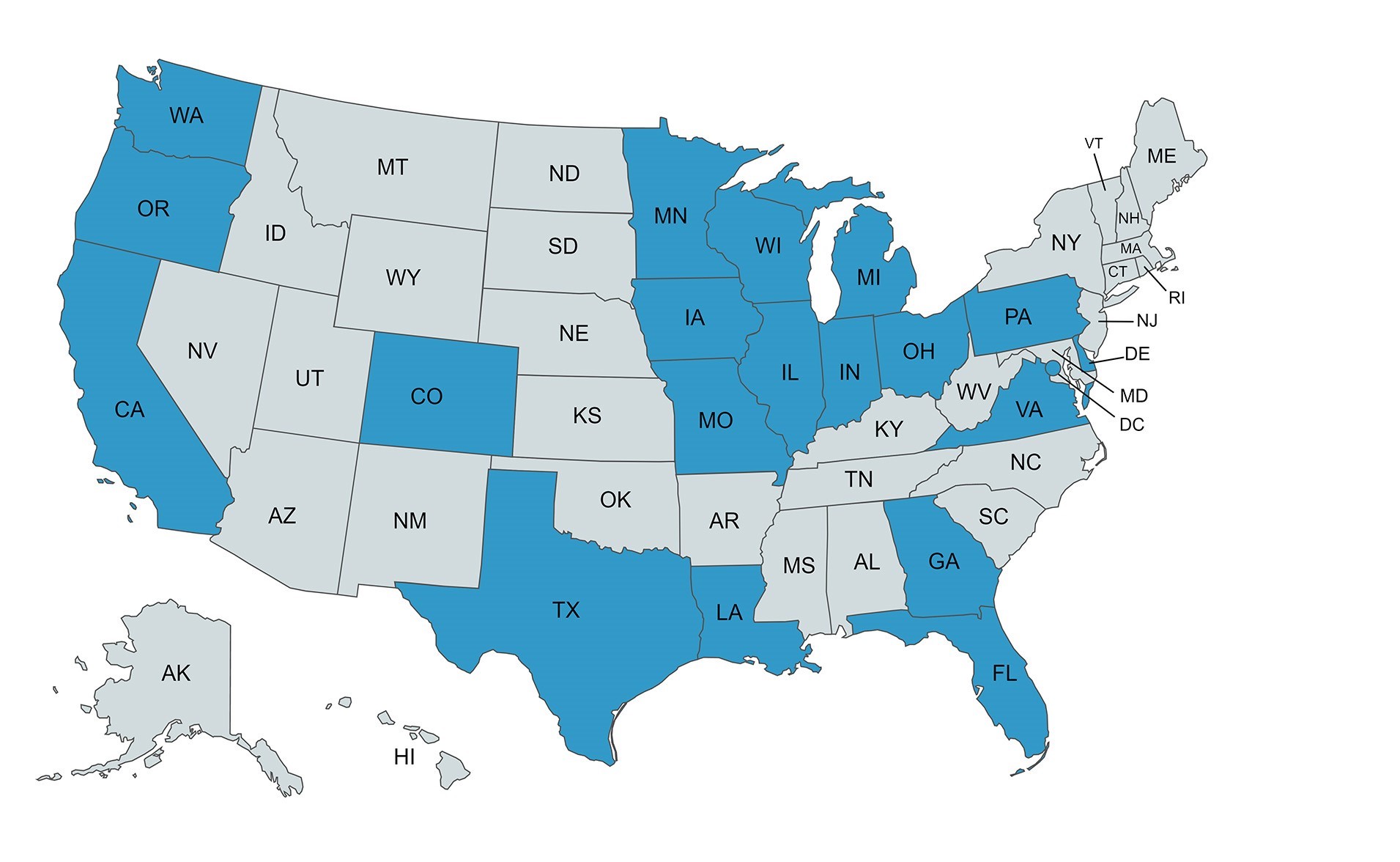 people came back to the Loop who hadn't been in a while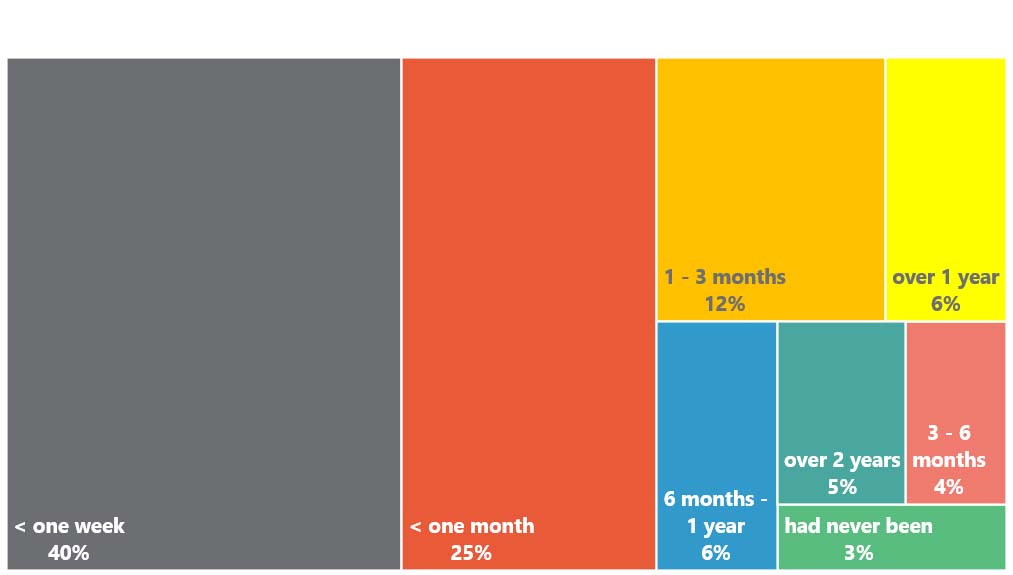 Over 69% of Activations were underrepresented business owners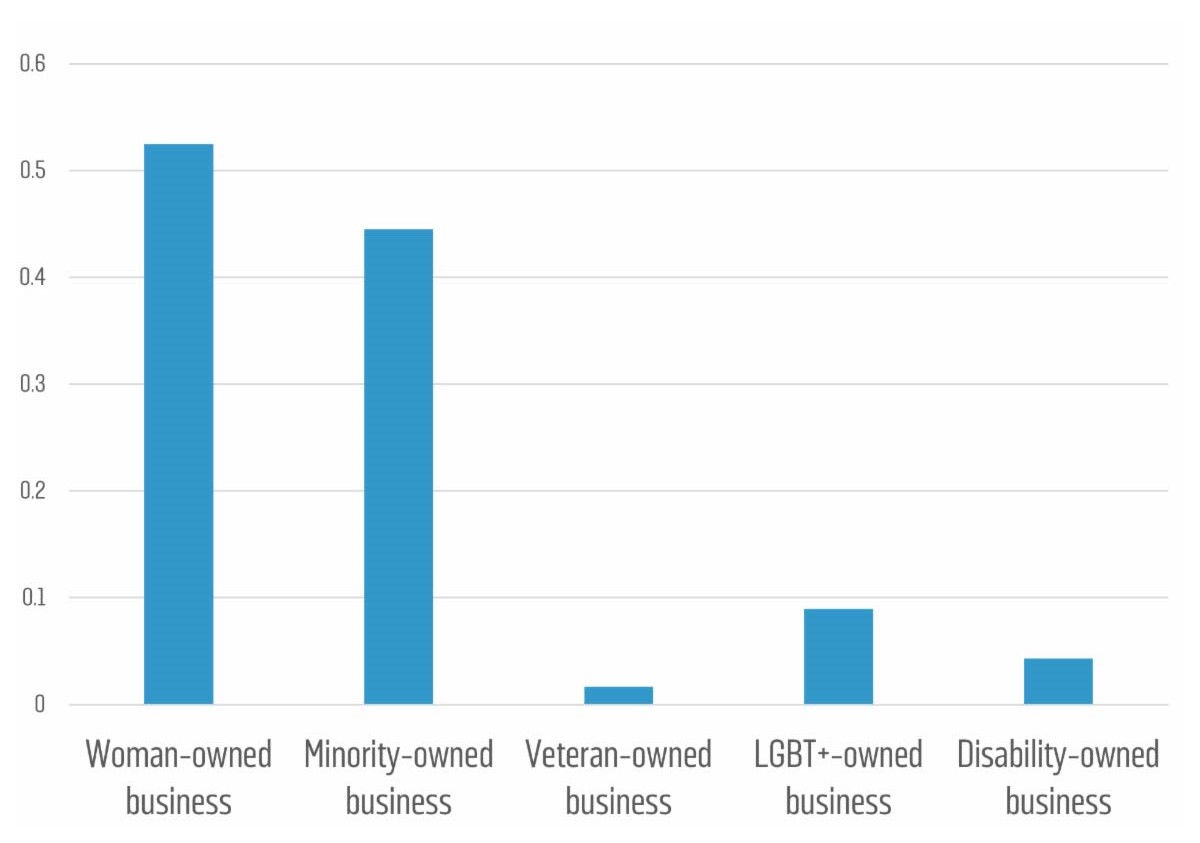 Sundays on State exceeded expectations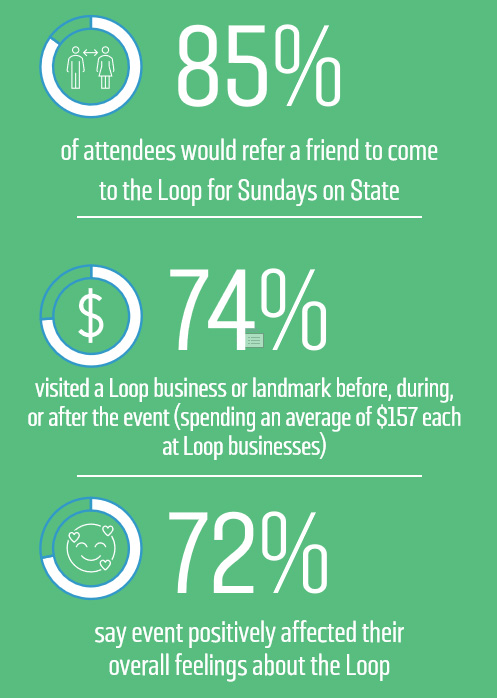 An average of 67,000 people attended each event, with over half a million attendees across all eight events in the series.
Sundays on State had a direct economic impact in the Loop of over $12 million.
88 percent of attendees would attend a future Sundays on State event.
85 percent of attendees would refer a friend to Sundays on State.
No violent crimes or major thefts were reported to Chicago Loop Alliance during the event.
"Since the first day of this crisis, my team and I knew we'd need an ambitious plan to boost the Loop's economic recovery. That's why I'm so pleased by and grateful for the success of Chicago Loop Alliance's Sundays on State event series," said Chicago Mayor Lori E. Lightfoot. "Sundays on State not only met its goal of accelerating Chicago's economic recovery, but it also sparked joy amongst our residents and brought us closer together as a city. Thanks to Chicago Loop Alliance's intentional efforts to create a diverse and equitable event, attendees and participants came from every zip code⁠—making this incredible initiative an important next step in our journey of collective healing."
Feedback from Loop businesses
Sundays on State had a direct economic impact in the Loop of over $12 million, with 74 percent of attendees saying they visited a Loop landmark before, after or during the event. Loop businesses along State Street and beyond felt this impact during each event. One major Loop retailer reported foot traffic during Sundays on State exceeded the same Sundays in 2019 for their store. Another major retailer reported an extra 20 percent in front end sales during the events compared to Sundays with no event.
"We definitely noticed increases in business week over week," said Jeff Patrick, Store Director at the State Street Target. "On Sundays we saw additional traffic during the hours of Sundays on State. The event was a real boon for the store and the Loop community."
"Sundays on State was a vibrant, must-attend event that truly showcased the best of our city," said Matt Sarosy, Macy's State Street store manager. "We're proud to support Chicago Loop Alliance and the tremendous work they do to bring both local community members and visitors together to celebrate Chicago's rich history on State Street."
"We are really pleased with how our Chicago store has performed over the summer, including our Sunday sales since participating with Sundays on State," said Primark Store Manager Dean O'Lone. "Our kids-wear offering has performed very well throughout this. We saw an increase in families shopping with their children in the store, which was great to see."
"Sundays on State has offered a wonderful opportunity for Chicagoans and visitors alike to come together to celebrate what makes our city great," said Scott Swanson, PNC regional president of Illinois. "PNC is dedicated to serving our communities, and we are proud to support a program that makes such an important impact to the economic recovery and well-being of Chicagoland."
In addition to direct economic impact, Sundays on State also offered a free, easy opportunity for attendees to get vaccinated through Walgreens at State and Madison. Throughout the event series, 50 people received their COVID-19 vaccine.
"Walgreens is pleased to partner with Chicago Loop Alliance to make COVID-19 vaccines available during the Sundays on State events," said Kevin Crowley, District Manager of Pharmacy and Retail Operations for Walgreens. "Working with community organizations to make it as easy as possible for everyone eligible to be vaccinated helps get our nation closer to finally beating this pandemic."
Feedback from Sundays on State participants
Participants have also felt the positive impacts of Sundays on State. The event series engaged approximately 400 vendors, performers and organizations to activate the street.
"I really enjoyed participating in Sundays on State, and I think the public enjoyed it, too," said Mary Ellen Niles of Caricatures by Mary Ellen. "This was a wonderful event that not only helped the State Street businesses, but also the small business owners like myself get back on track after COVID-19."
"Our painters had a very successful outing," said Mark B. Cleveland of Plein Air Painters Chicago. "We enjoyed painting, strong sales and exposure at Sundays on State—I started selling as I unpacked."
"We sold out so quickly," said Prem Shah of Pita Heaven. "It was a blast, and I really appreciate it."
"I can't express how grateful I am to have shared that stage," said rapper Mr. Pope. "It was my largest crowd yet."
"Sundays on State has helped me generate awareness of the small business I recently launched, grow my presence on social media and draw customers back to my tour experiences," said Mike McMains of Tours with Mike.
"Sundays on State has been profitable," said Denita Tittle of Ms. Tittle's Cupcakes. "Old customers see our posting on social media, and they stop by to shop and enjoy downtown. I had a chance to walk around and do some shopping, myself. State Street is alive and well. Downtown is alive and well."
"Sundays on State has been a real blessing to my company and the BWYB brand," said Markeyon Wallock of BWYB Life. "We'll be forever grateful for the opportunity to meet so many wonderful people because of this event."
"Sundays on State has been wonderful for us—it's not every day you get to educate people on cannabis across from the Chicago Theatre," said Jada DiCosola of Half Day CBD. "As a local CBD brand, we've found in the past that the best way to connect with our customers and educate about CBD and our brand is in person. Retail spaces on State Street are normally too expensive for small companies and artisan vendors to take advantage of downtown foot traffic. Chicago festivals truly democratize our streets and bring power back to the people. As a small business, it was wonderful to be able to participate in Sundays on State for free, and it's helped us drum up sales and get exposure to new customers. The crowd at the event is diverse and curious about CBD—the best kind!"
"We enjoyed our activation at Sundays on State," said Mashaune Hardy of Ayodele Drum and Dance. "We received exposure through television coverage and more requests for performances."
"110 swabbed their cheeks and joined the Be the Match Registry at Sundays on State," said Terri Haid of Be the Match. "Each one of those people potentially could be the cure for a patient suffering from life-threatening blood disease such as leukemia, lymphoma or sick cell anemia. In addition, Sundays on State has enabled us to engage our volunteer team in a meaningful and fun way. Our work is lifesaving, but everyone is having a blast while doing it. Sundays on State proved to be one of our most worthwhile and reliable recruitment events of the summer."
"Sundays on State has had a great impact on our business," said Denise Dunham Brown of Family-ism Face Paint Factory. "After the COVID-19 pandemic, we were hit pretty hard, as all festivals and public events were canceled, which pretty much destroyed our face painting service. Sundays on State has resurrected Family-ism Face Painting Factory to put joyful smiles back on the decorated faces of many children and the young at heart. We could never have imagined how transformative the Loop could be; we will never see it the same way again after Sundays on State."
"Thanks to Sundays on State, I'm becoming a national brand," said Karen Tillman of K Elizabeth Décor.
"This opportunity to be on Sundays on State means so much to me," said Chanel West of Chanellie. "Because of this opportunity, I was able to save up enough money to begin opening a store in Block 37."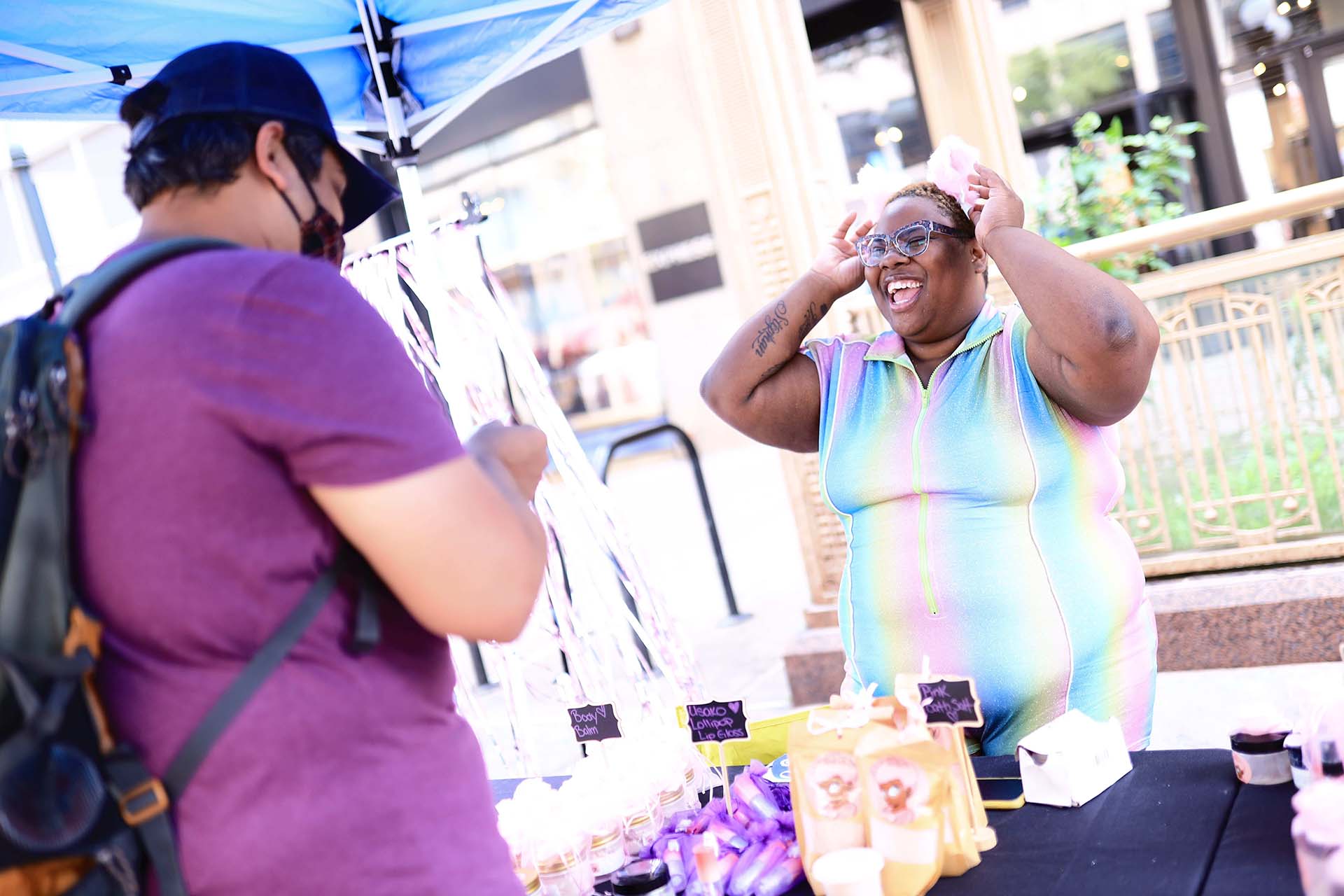 Feedback from Sundays on State attendees
Attendees have provided overwhelmingly positive feedback. The data shows that they come from every neighborhood in Chicago and beyond and appreciate the vitality Sundays on State brings to the Loop.
"I love Sundays on State because our Loop neighborhood is like none other," said Loop resident Nancy Thomas. "It is good to see people stop and enjoy themselves on State Street rather than always rushing. Also, I jumped rope for the first time in almost in 60 years!"
"I hope in some format you continue to make this event permanent, whether seasonally or annually," said Barbara Malecke of Hermosa. "It is a feel-good event, and with crazy things going on in everyone's lives and the news, this event is a genuine oasis from all of that chaos."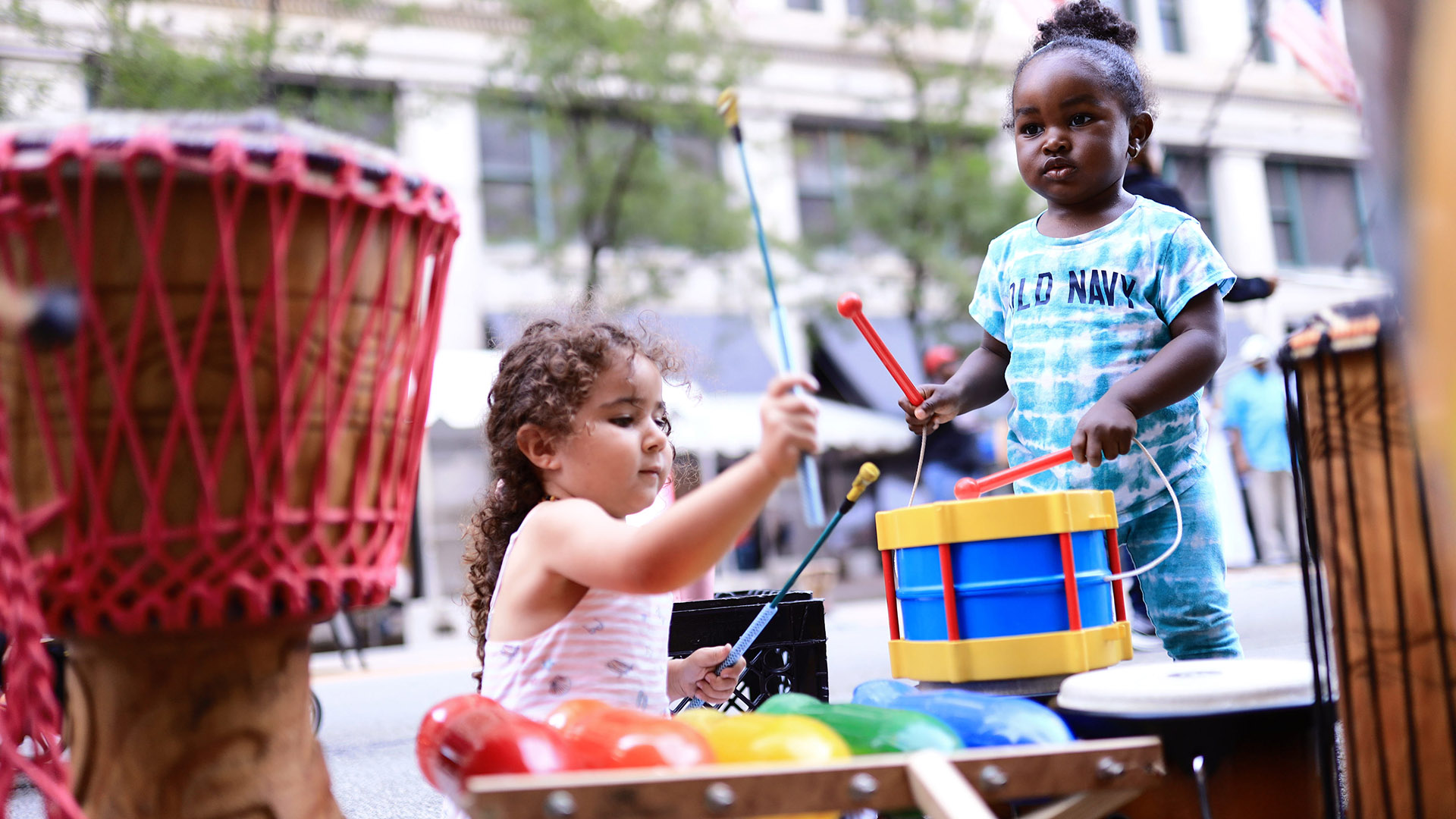 "So much of the news only shows the bad happening in the Loop," said another attendee, who declined to provide their name. "This was such a great experience with a diverse, large group of people. Safe and inclusive. We loved seeing the city filled with people again!"
"I have lived in Chicago more than half my life and typically am in the Loop for museums and events, but having the space free of cars for a short time was awesome!" another attendee said.
"I enjoyed the sense of community and togetherness the event created," another attendee said.
"Thank you for giving an effort to bring people back outside to enjoy our city and each other," another attendee said.
What's next?
Although Sundays on State has come to a close, Chicago Loop Alliance will continue creating and promoting Loop happenings, including theatre this fall and holiday activities this winter. Chicago Loop Alliance will also continue releasing monthly reports on the Loop, tracking pedestrian activity, parking volumes, hotel occupancy, office human occupancy, CTA ridership and more. Visit LoopChicago.com for the latest Loop news and events. Those interested in getting more involved in Chicago Loop Alliance events and programs are encouraged to consider joining as a member. More information about Chicago Loop Alliance membership can be found here.
About Sundays on State
Chicago's most iconic street, State Street, closed to traffic from Lake to Madison on select Sundays this summer and transformed into an open street full of surprises. Neighbors from every Chicago community and beyond came together for this free, interactive block party, while safely enjoying art, culture, active recreation, food and drink, shopping and local attractions in the heart of everyone's neighborhood – the Loop. Sundays on State met and exceeded the event's three primary goals of accelerating the economic recovery, uniting the community and creating joy. For more information, visit LoopChicago.com/Sundays. #SundaysOnState
Sundays on State is a project of Chicago Loop Alliance in partnership with Chicago Loop Alliance Foundation, City of Chicago, and SSA#1-2015. Event sponsors are Hilton, Allstate, Macy's, PNC, Target and Walgreens. Community sponsors are Block 37, Cabrera Capital, Clayco and Millennium Garages. Captivate, The Chicago Crusader, Chicago Sun-Times, Chicago Tribune, Firefly, Me-TV FM, Power 92.3, Rejoice 102.3, Soul 106.3, Vocalo, WBEZ, WGN, WLS-AM 890, 94.7 WLS-FM, 101WKQX and WVON are media sponsors. Allison Gerlach is the project manager, and Star Events is the event production company for Sundays on State.

#SundaysOnState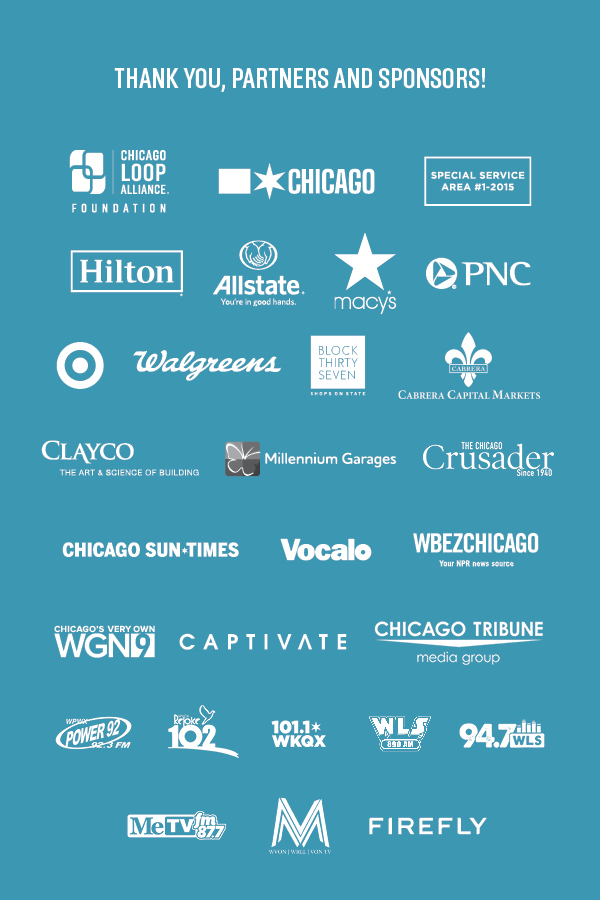 About Chicago Loop Alliance
Chicago Loop Alliance (CLA)'s mission is to create, manage and promote positive and inclusive programs that attract people to the Loop and accelerate economic recovery. CLA is a membership organization as well as the sole service provider for Special Service Area#1-2015, and the Chicago Loop Alliance Foundation produces public art projects and events. For more information, please visit LoopChicago.com.
You Might Be Interested In: