2 MIN READ – Since July 2020, Chicago Loop Alliance (CLA) has released monthly reports on downtown activity using a variety of data sources to track operations during COVID-19, and today released its August report, which also includes data for Sundays on State. The report tracks COVID-19 positivity rates, pedestrian activity, parking volumes, hotel occupancy, number of office workers on-site and more. View the full August report here. Some highlights include:
---
After the significant July jump in pedestrian activity due to major events like Lollapalooza, the Chicago Auto Show and the launch of Sundays on State—and as the Delta variant surged throughout the country and increased COVID-19 rates citywide, peaking at 122 cases per 100,000 residents in early August—pedestrian impressions on State Street only declined slightly in August, remaining over 50 percent of 2019 levels.
Sundays on State pedestrian counts compared to the same Sundays in 2019 are within an 11-percentage-point range of 2019 levels, showing the event has been effective at bringing vibrancy back to the Loop.
Visitors to the Sundays on State event area averaged approximately 66,000 per event in August.
At 32 percent of normal, Chicagoland's office human occupancy leads the nation, along with Texas and the Philadelphia metro area, despite dropping 4 percentage points compared to July. Drops in office human occupancy were seen nationwide as the Delta variant contributed to a surge of COVID-19 cases. More workers may also have taken long-awaited summer vacations, contributing to lower office attendance.
Along with office occupancy rates, parking garage occupancy rates fell slightly to 58 percent of 2019 levels, from 61 percent in July. Digital parking bookings have been over 100 percent of normal levels for seven weeks, showing that the Loop continues to attract visitors to the many open venues and experiences downtown.
Preliminary CTA data suggests that ridership remained in the 40-50 percent range in August.
Hotel occupancy in July rose dramatically, hitting the highest rate recorded since the pandemic began, at 62 percent of normal, likely due to Lollapalooza's impact. This hotel data is always provided one month behind.
"We were concerned that the COVID-19 surge driven by the Delta variant would have a severe impact on Loop activity, but mitigation measures like continued vaccinations, vaccine mandates or requirements, and a reinstated mask mandate have worked well in avoiding another lockdown," said Chicago Loop Alliance President and CEO Michael Edwards. "Looking ahead, we're optimistic for improved metrics as COVID-19 cases and the city's positivity rate gradually decline."
Sundays on State, which has significantly boosted pedestrian activity during each event, wrapped up on Sept. 12. Chicago Loop Alliance will release a comprehensive report on the event series' impacts later this week.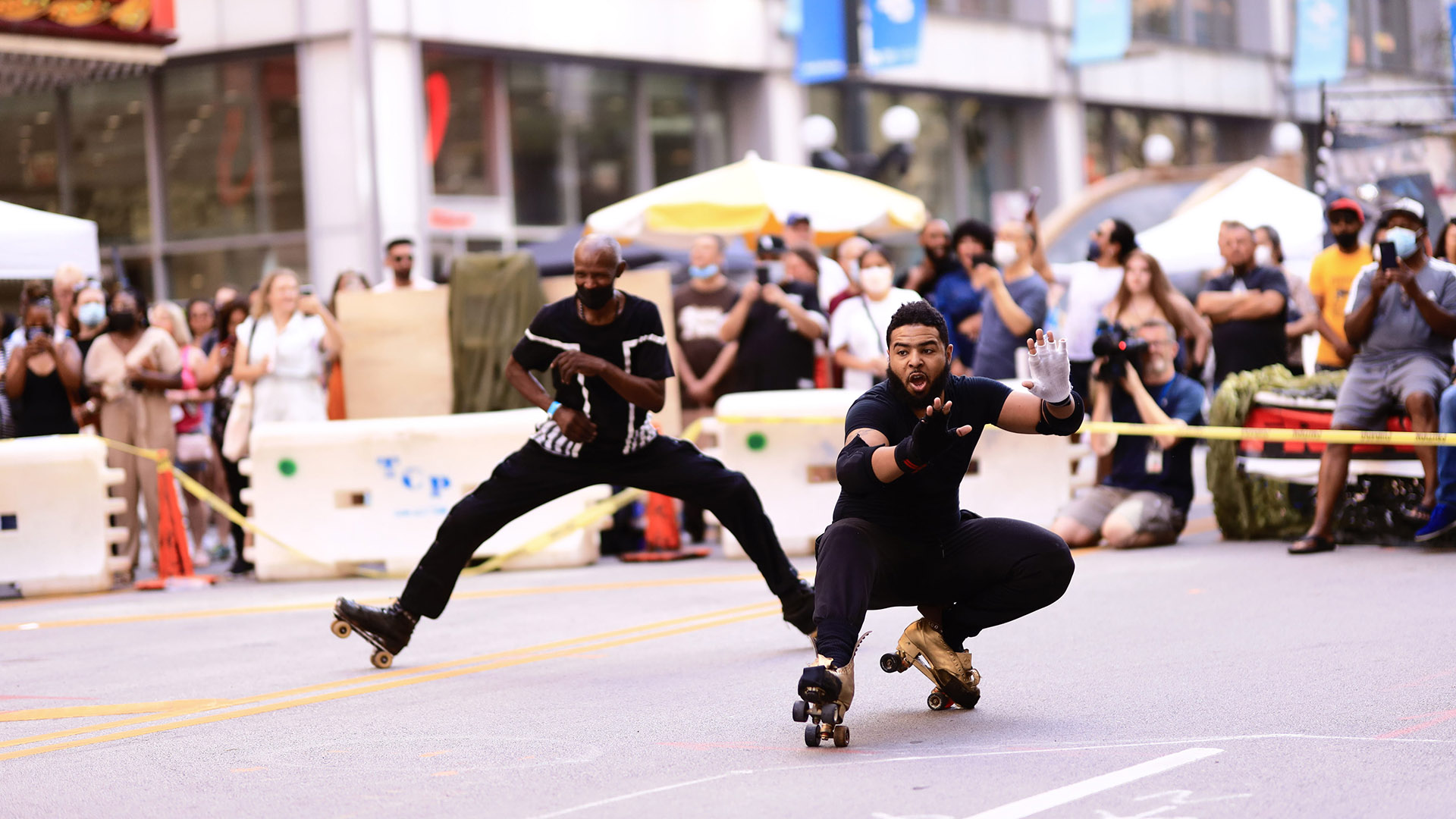 For those Loop workers who continue to return downtown, Chicago Loop Alliance has created a Back to Work Toolkit that can be found at LoopChicago.com/BackToWork. The toolkit includes insider tips for working downtown in the Loop for those who never left, as well as those who are returning for the first time. Find useful information on how to safely get downtown; what's new in the Loop; what the Loop looks like these days; lunch and happy hour spots; and more.
Chicago Loop Alliance invites people to share their experiences downtown on social media using #BackInTheLoop.
You Might Be Interested In: