Chicago Loop Alliance leads the community by creating and supporting inclusive programs that attract people and investment to the Loop.
---
CLA's Values
I.D.E.A. Inclusivity, Diversity, Equity and Access
Transparency
Partnerships
Constituent services
Innovation
Return on investment
CLA's Core Competencies
Advocating for government policies
Navigating government processes
Promoting the Loop
Connecting constituents
Delivering proactive results
Integrating multiple perspectives
Impact Report
Learn more about Chicago Loop Alliance by viewing the latest annual impact report.
Impact Report
History of Chicago Loop Alliance
Chicago Loop Alliance was founded in 2005 following a merger between the Central Michigan Avenue Association and the Greater State Street Council, which was formed in 1929 and consisted of local merchants eager to promote economic prosperity for their businesses during the Great Depression.
Among the organization's founders were David M. Yates, Frederick D. Corley and R. F. Starr representing Marshall Field & Company; Bruce MacLeish and Charles Miller representing Carson, Pirie, Scott and Company; Walter L. Gregory and Henry L. Hollis representing the Palmer House; and other prominent Chicago pioneers.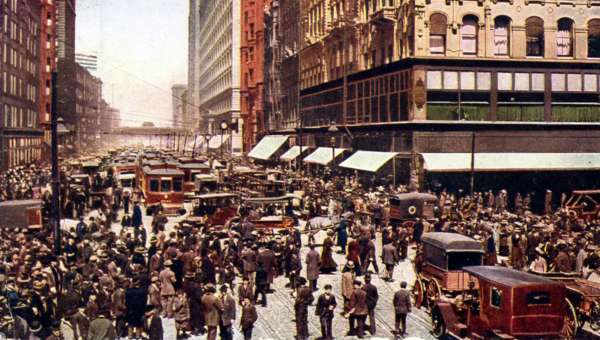 Noon on State Street
1912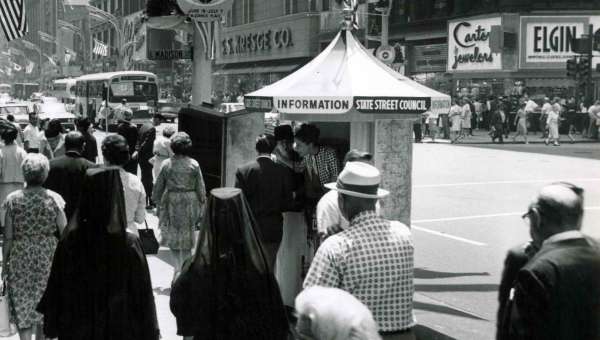 State Street Info Booth
1950s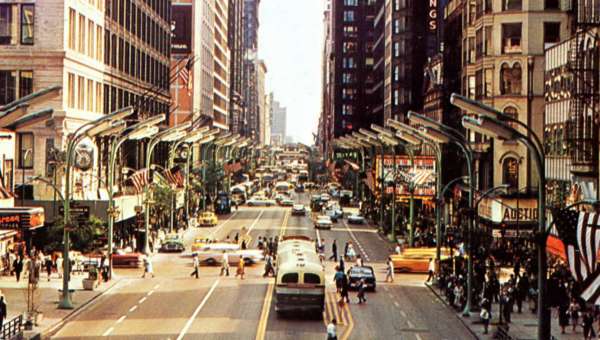 State Facing South
1964
About SSA#1-2015
The goal of State Street Special Service Area #1-2015 is to position State Street as a highly desirable world-class destination.
Learn More