Chicago Loop Alliance is a member-based business organization that represents Chicago's most dynamic mixed-use district — the Loop — and advocates for the rapidly growing central business district. With over 300 members representing the Loop's business, civic and cultural institutions, Chicago Loop Alliance is the only organization whose primary role is to promote businesses and lead revitalization efforts specific to the Loop. Join Now
---
Stay Connected

Complimentary Admission to LoopedIn Networking Events
Expand your network with complimentary admission to LoopedIn Networking Events. Prior to each event a company guest list is sent to attendees. Members are encouraged to reach out to CLA to make introductions and discuss business goals.

Opportunity to Join a Chicago Loop Alliance Committee
Let your voice be heard on topics ranging from urban design to marketing by joining a CLA committee or speciality group. CLA committees include Planning & Advocacy, Placemaking, Membership and Marketing.

Host or Showcase your Product at a LoopedIn Networking Event
Showcase your business to the Loop's civic, business and cultural leaders by hosting a LoopedIn Networking event. Opportunities to showcase products or performances are also available.
Expand Your Reach

Business Page on LoopChicago.com
Help visitors find your business with a dedicated page on LoopChicago.com. Each member receives a highly visible listing page with company information, an interactive map, a carousel of images, social media links and a "book now" button.

Access to the Member Dashboard
Chicago Loop Alliance equips you to start networking on day one with access to the CLA Member Dashboard. This member only section of our website acts as an online directory with contact information for 300+ members.

Destination Marketing Opportunities
Connect with the Loop visitor through CLA's Summer in the Loop and Holidays in the Loop destination marketing campaigns. Members receive the opportunity to be showcased on 50,000 seasonal pocket guides and included on State Street Kiosks.
Be Informed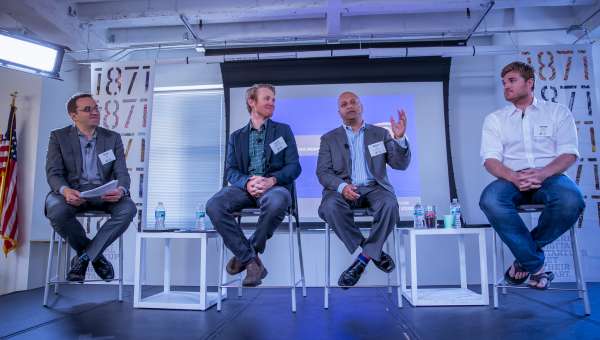 Complimentary Admission to Educational Forums
Stay competitive with complimentary admission to educational forums and events. Hear from nationally recognized thought leaders on topics that are vital to your professional and business growth.

Monthly Members-Only Newsletter
Stay informed on Chicago Loop Alliance news and events with our monthly e-newsletter. This members-only email includes breaking Loop news, construction & security updates and ways to get involved with upcoming Loop initiatives.
Join Chicago Loop Alliance
With nearly 300 members representing the Loop's business, civic and cultural institutions, Chicago Loop Alliance is the only organization whose primary role is to promote businesses and lead revitalization efforts specific to the Loop.
Join