Media Contact
Ariella Gibson
Marketing and Communications Manager
ariella@chicagoloopalliance.com | 708-543-4002
Photos
Download hi-res images of Chicago Loop Alliance services and programs, as well as Loop destination images here. Please refer to the file names for credit information. Contact Ariella Gibson, Marketing and Communications Manager, with requests for additional photos.
Press releases
Access Chicago Loop Alliance press releases here.
About Chicago Loop Alliance
Chicago Loop Alliance creates, manages, and promotes positive and inclusive programs that attract people to the Loop and accelerate economic recovery. Chicago Loop Alliance was founded in 2005 following a merger between the Central Michigan Avenue Association and the Greater State Street Council, which was formed in 1929. Today, Chicago Loop Alliance's members consist of 300 businesses, organizations, and individuals throughout Chicago, and its projects and services serve the vision of keeping the Loop a vibrant global business district and world-class destination. Learn more.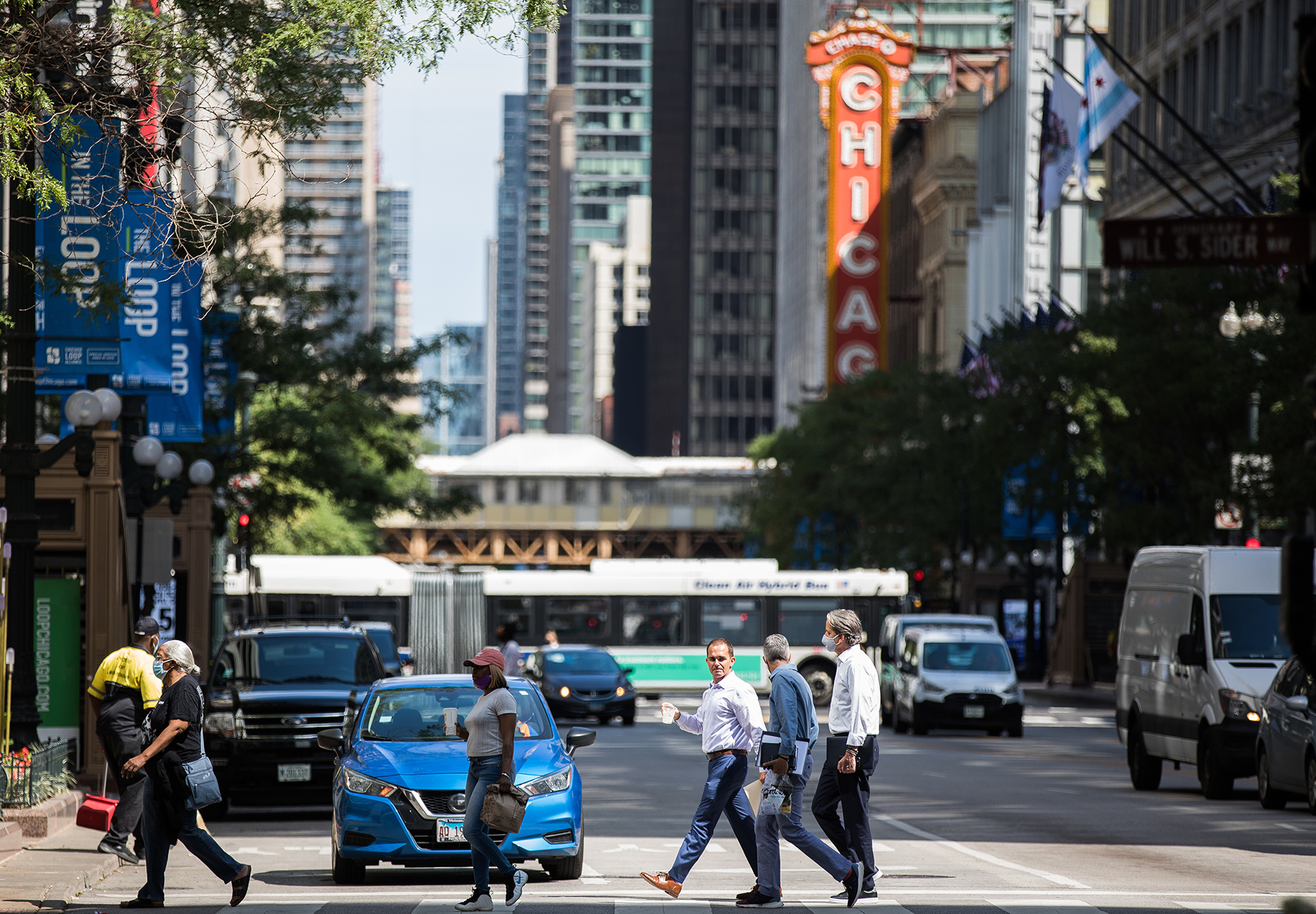 About The President and CEO
Michael M. Edwards is the President and CEO of Chicago Loop Alliance. Since joining Chicago Loop Alliance in 2012, Edwards—an economic development expert—has been guiding efforts in promoting a high-performing urban experience that attracts people and investment to the Loop. Edwards is a founding member (2018) of the Global Business Districts Innovation Club, Paris, France; a Senior Fellow of the Institute of Place Management, Manchester, UK; and a member of the International Downtown Association Board of Directors (2006-2008 and 2016-2018).
Edwards has executive experience leading the Pittsburgh Downtown Partnership and the Downtown Spokane Partnership and was formerly a Principal at The Saratoga Associates, an urban planning consulting firm.
Edwards is a recognized expert in downtown management and frequently speaks internationally on key downtown opportunities and challenges.