1 MIN READ – Throughout Gov. Pritzker's stay at home order, Chicago Loop Alliance's Clean Team Ambassadors have been on State Street disinfecting bike racks, garbage cans, door handles and other surfaces pedestrians may come in contact with. Now, the Clean Team, contracted through Streetplus, has secured four new backpack sprayers to improve disinfecting efforts. Chicago Loop Alliance also adjusted the Clean Team schedule to ensure cleaning is occurring when the most pedestrians are on the street.
---
"Our responsibility to manage State Street is taking on a new meaning during COVID-19," said Michael Edwards, President and CEO of Chicago Loop Alliance. "Under normal circumstances, our Clean Team would be focusing on things like sweeping, disposing trash, removing graffiti, and things of that nature. But our efforts have shifted almost completely to disinfecting. Pedestrian activity has been down by about 80 percent for the past month, but for those folks who are still performing essential tasks in the Loop, we're doing our best to keep them healthy and safe."
New equipment
The four backpack sprayers are used on all touch points on State Street from Wacker Drive to Ida B. Wells Drive. They are filled with a quick-drying disinfecting solution. The Clean Team also continues to use handheld spray bottles and disinfecting rags to clean surfaces on the street.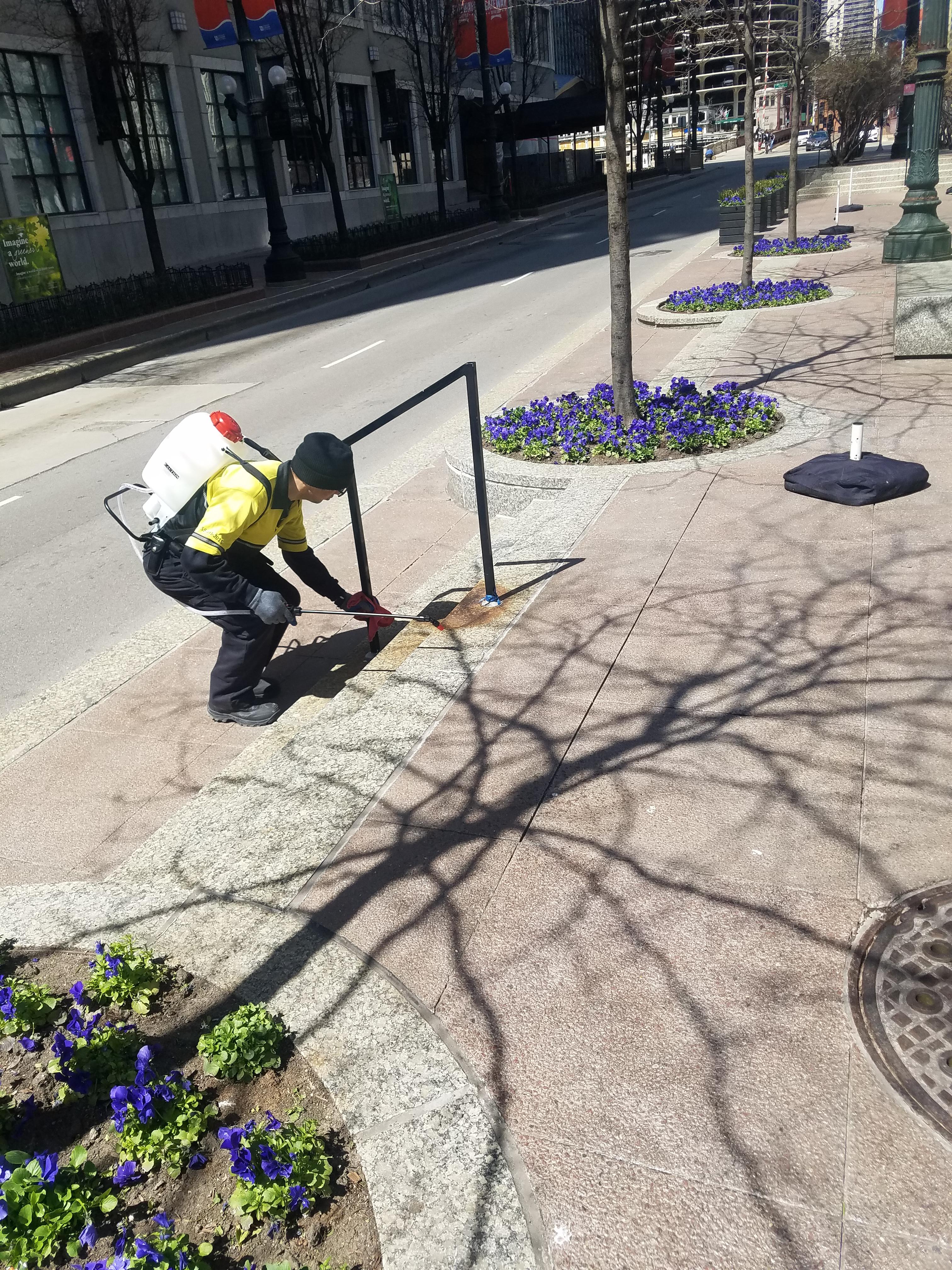 New schedule
Chicago Loop Alliance has adjusted the Ambassadors' schedule, without cutting hours or personnel, to ensure the street is cleaned regularly in the afternoon when the most pedestrian activity occurs.
Other clean and safe efforts
In addition to improvements to Clean Team operations, Chicago Loop Alliance manages weekly power washings with vendor Pressure Washing Systems, who uses a virucide in an effort to kill strains of COVID-19 that may be lingering on street-level surfaces. The Chicago Loop Alliance Ambassadors also work directly with individuals experiencing homelessness and partner with social service agencies to connect the homeless to the resources they need. Last week, Chicago Loop Alliance installed two portable toilets in the Loop in partnership with the School of the Art Institute of Chicago, as people experiencing homelessness struggled to find clean and safe places to use the restroom with businesses closed to the public. And security patrols, contracted through HLSA, Inc., continue to maintain a daily presence on State Street.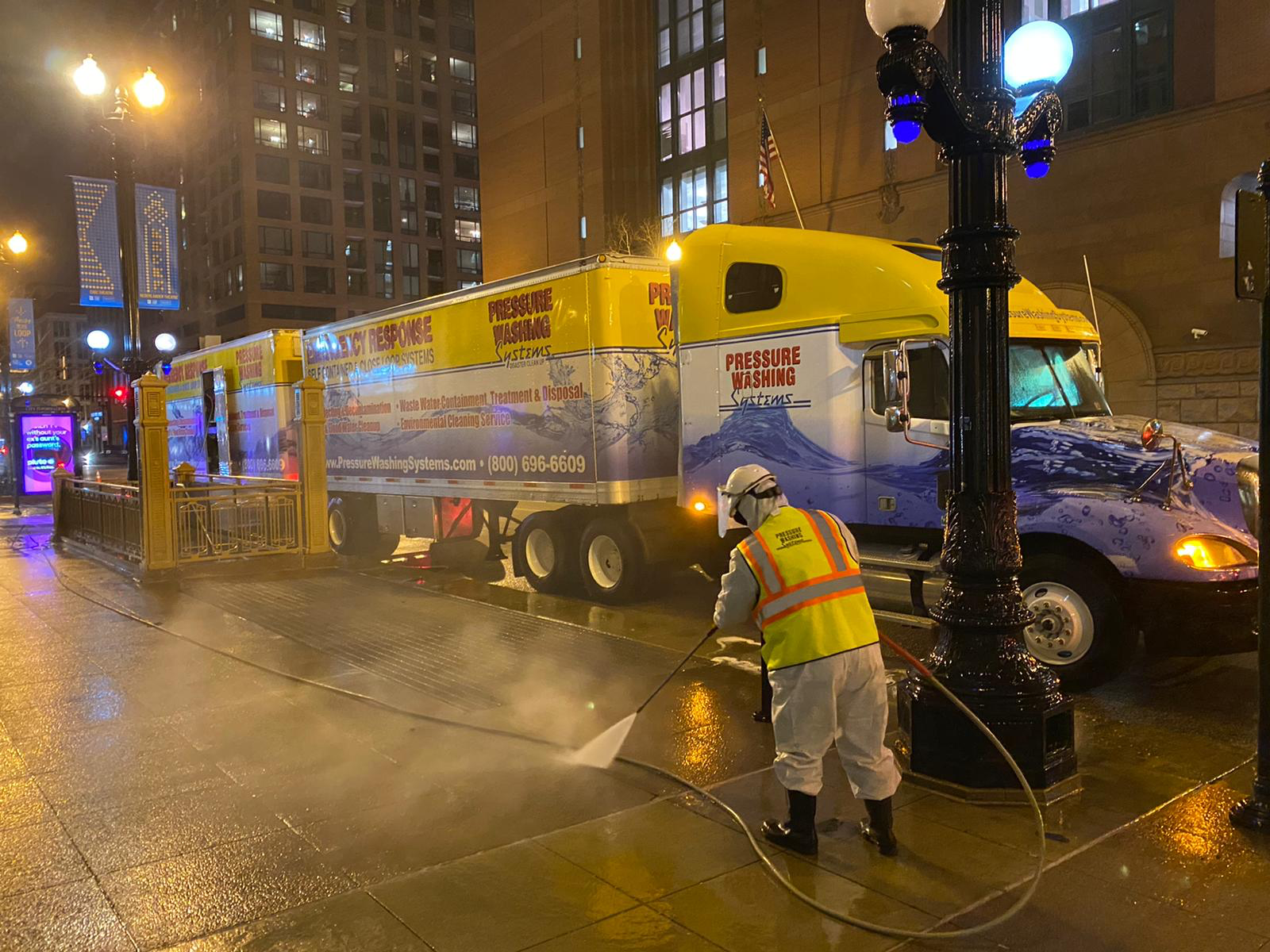 You Might Be Interested In: