2 MIN READ – For anyone who has walked down State Street in the last six years, Chicago Loop Alliance's State Street Ambassadors are a familiar sight. The Ambassadors, recognizable by their bright yellow clothing, have been deemed essential during the COVID-19 pandemic and subsequent stay at home order from Governor Pritzker.
---
The Street Ambassadors provide enhanced hospitality services, foster a consistent pedestrian experience, and keep State Street safe, clean, and beautiful seven days a week.
As pedestrian activity on State Street dramatically declines, their work has shifted from hospitality to cleaning and disinfecting. All Ambassadors have been equipped with rags and disinfectant to wipe down newspaper racks, trash cans, benches, and other fixtures in the public domain. In addition to utilizing Street Ambassadors for cleaning and disinfecting, Chicago Loop Alliance's power washing vendor, Pressure Washing Systems, has also sprayed the parts of State Street pedestrians may touch with a virucide that kills COVID-19.
Another major part of the Street Ambassadors' work is connecting people experiencing homelessness with the services they need—a task that is more urgent than ever during the pandemic. Since the Street Team is on State Street seven days a week, this face-to-face contact allows the Ambassadors to get to know the specific needs of each individual and develop relationships over daily contact.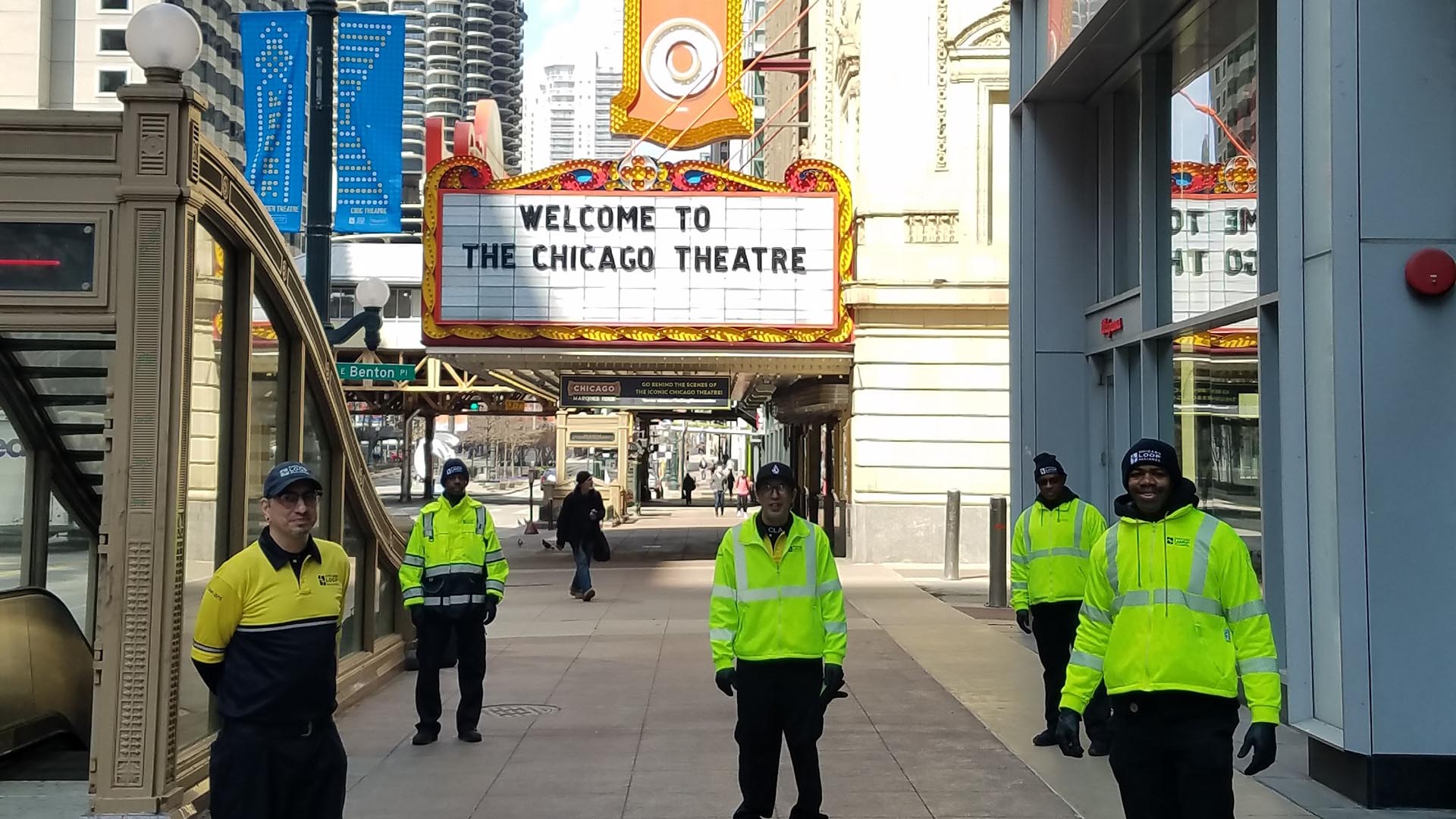 Chicago Loop Alliance's Ambassadors are contracted through the company Streetplus, which serves more than 60 business districts nationwide with clean and safe services. A statement from Streetplus reads, "Please take comfort in knowing that Streetplus is committed to the health, safety and well-being of all our customers and the districts that we serve. We will do all that we can to help battle the transmission of COVID-19."
On April 10, Teresa Ging, owner of Chicago Loop Alliance member Sugar Bliss, provided treats for the Ambassadors to thank them for their work. Sugar Bliss offers cupcakes, cake pops, French macarons, tarts, cookies, brownies, and more, and is open for pickup, delivery, and curbside delivery. Gift cards are also available.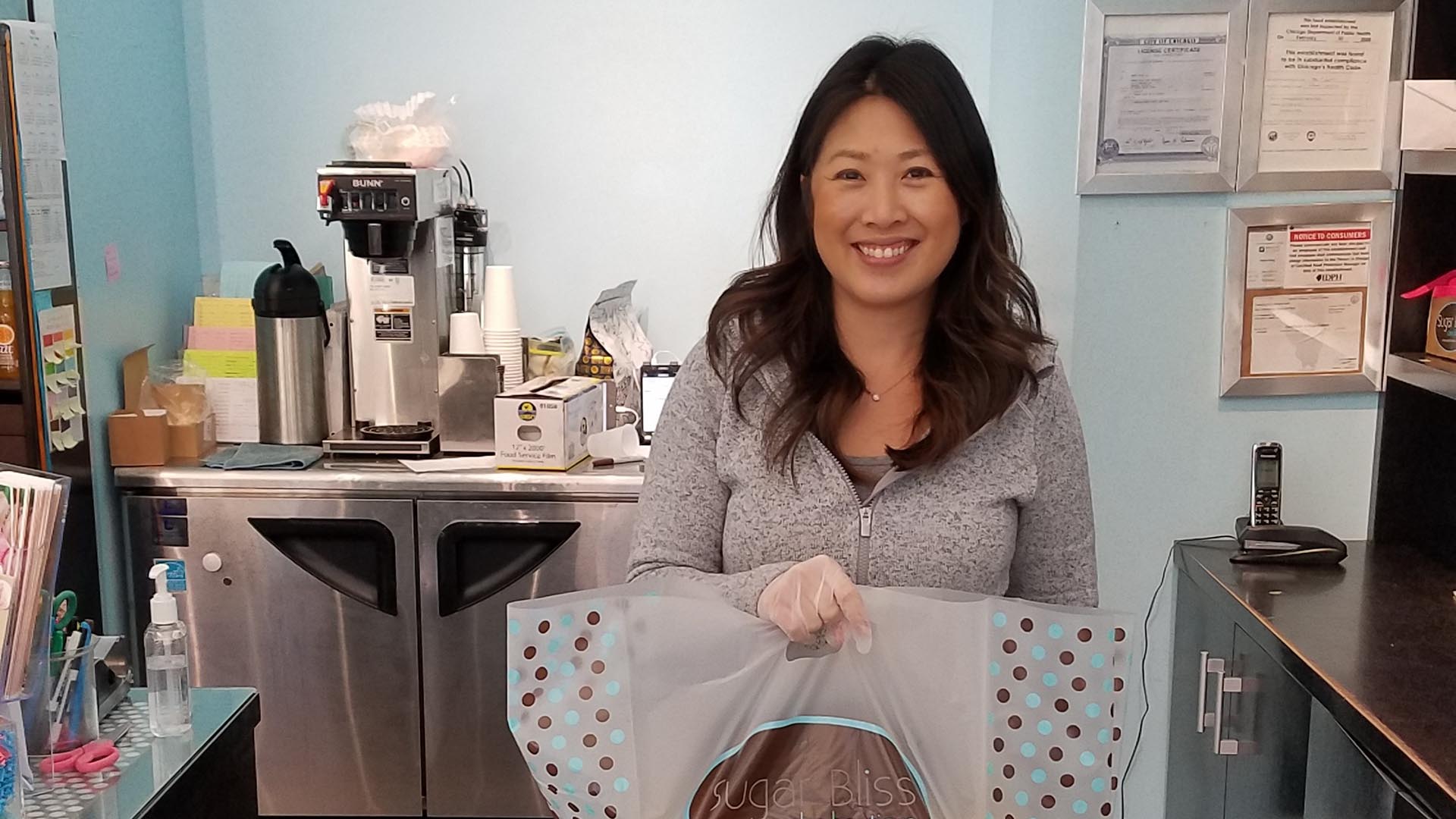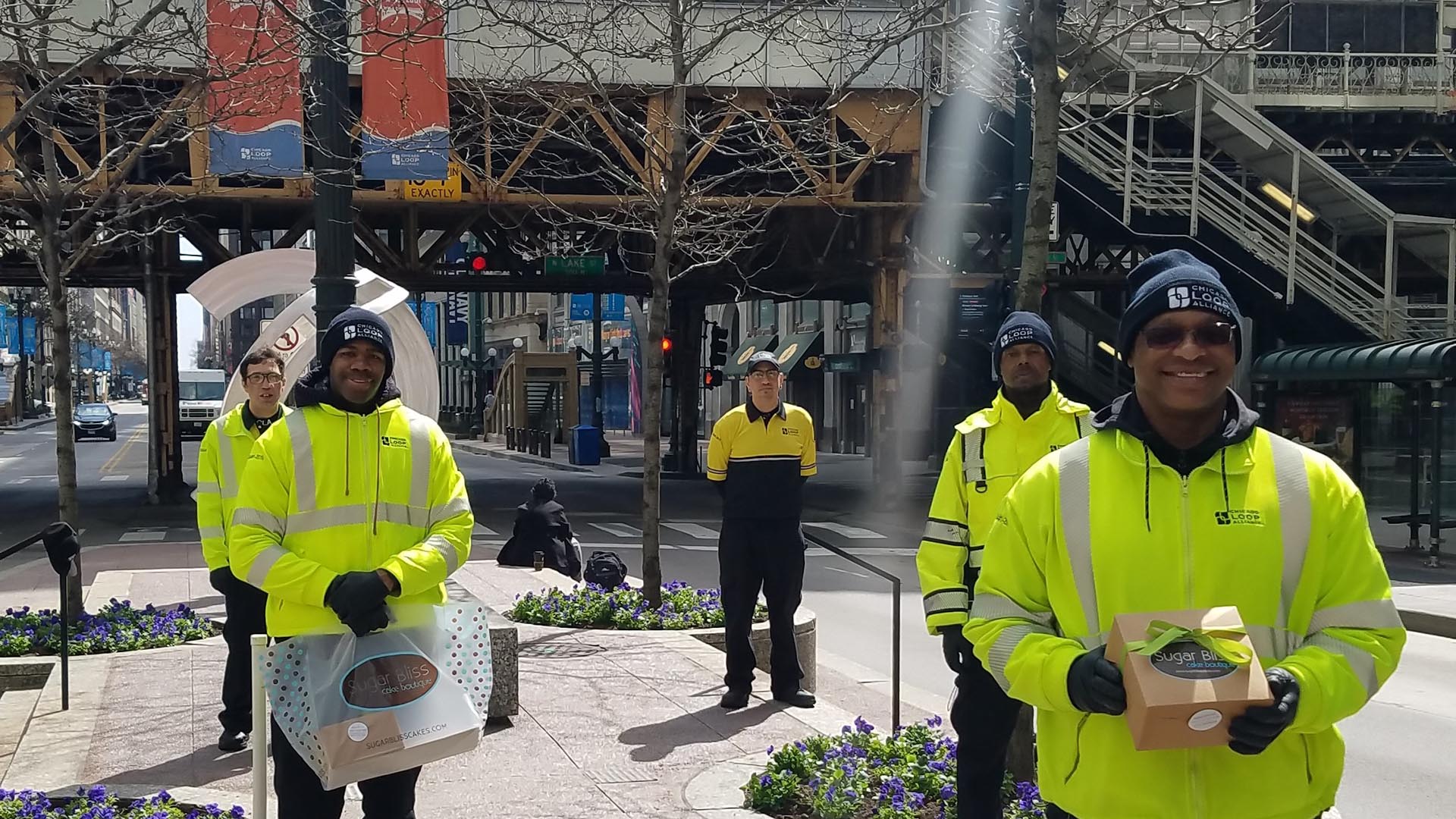 Learn more about Chicago Loop Alliance's Street Ambassadors here.
you might be interested in: