4 MIN READ – Max's Take Out at Adams and Wabash is the oldest hot dog stand in the Loop. Owner Max Khan opened his restaurant at this location in 1995, but before then it was Dudley's, opened in 1962 (If you peek in the alley, you can still see a Dudley's advertisement from the '60s). With his restaurant, Khan has always had the simple goal of serving good food, fast, and he's succeeded at that. But he's also gone above and beyond for the Loop community by feeding people experiencing homelessness and giving food to volunteer groups.
---
"I feel if I can do my part to help, I will," Khan said. "It gives me gratification that I can do something. I don't have the answer, but I do have some food I can give."
While Max's Take Out has been a staple at 20 E. Adams for 25 years, Khan has actually been in business since 1988. He opened the first Max's Take Out in the Reliance Building at State and Washington, utilizing just a couple hundred square feet to feed the Loop's workers and shoppers. Eventually, Khan moved his restaurant across the street, and then to Clark and Madison, before settling at his current location. His restaurant is a favorite among locals and visitors alike; whoever wants the authentic Chicago hot dog experience downtown knows Max's Take Out is the place to get it.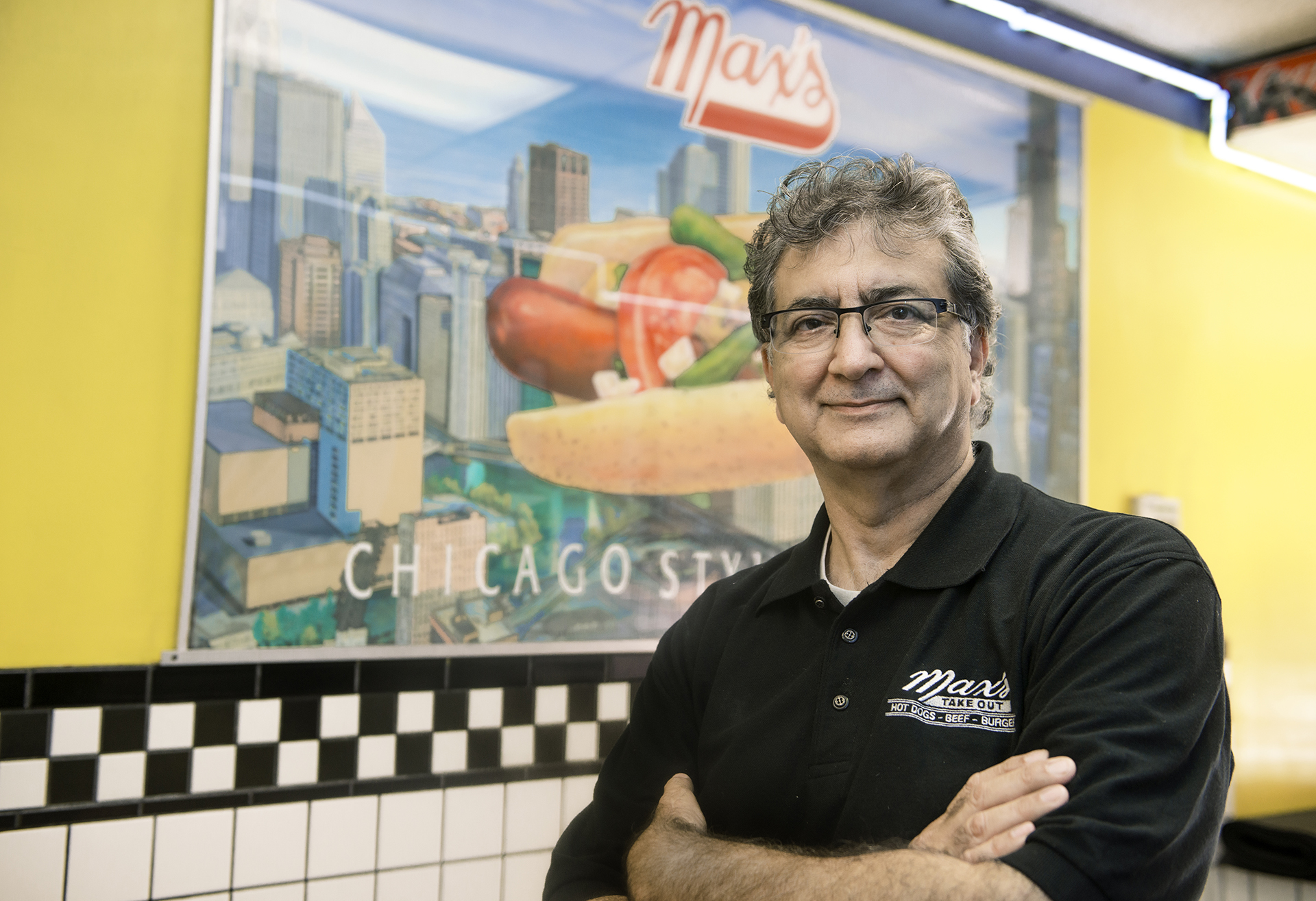 But COVID-19 has presented challenges like nothing before. Not only has it impacted the restaurant industry across the country, but with the Loop's reliance on its worker and visitor populations—and with work-from-home and layoffs, as well as reticence to travel—Max's Take Out is feeling the impact. The restaurant is currently open 10 a.m. to 5 p.m. Monday-Friday for socially distanced dine-in and carry-out, with a streamlined menu. Khan said they are slowly going to start opening up on Saturdays. Staying open at all hasn't always been an easy decision, but Khan has his reasons.
"I'm staying open to make sure my employees still have some money coming in," he said. "Plus, there are important people who are still downtown—people who run the buildings, or people who secure the buildings, people who are cleaning the city, cleaning up the streets. You still have all these people around here, and if everybody closes down, where are they going to eat? Even the McDonald's next to me has limited hours, from 10 to 2. I'm just staying open until 5 to see if we can do anything for these workers, and to give my employees some hours because they have families as well. It's been a rough ride."
In addition to COVID-19 challenges, Loop businesses faced another setback with vandalism and looting at the end of May. While Max's Take Out suffered no damage, Khan said it was painful to see downtown in that state. But the morning after surprised him.
"I came back the next day, and the streets were spotless," Khan said. "I thought, 'What? Was I dreaming?' And then I just walked around and saw a bunch of groups of people cleaning up the streets. It was such an emotional feeling. So I started passing out coupons, and when I opened, I started giving out food."
Khan has made a habit of using his food to give back to the community. In addition to feeding volunteer groups, he accepts meal vouchers given to people experiencing homelessness, and when he can, he drives around the Loop with his daughter to hand out brown bag lunches to people he sees on the street.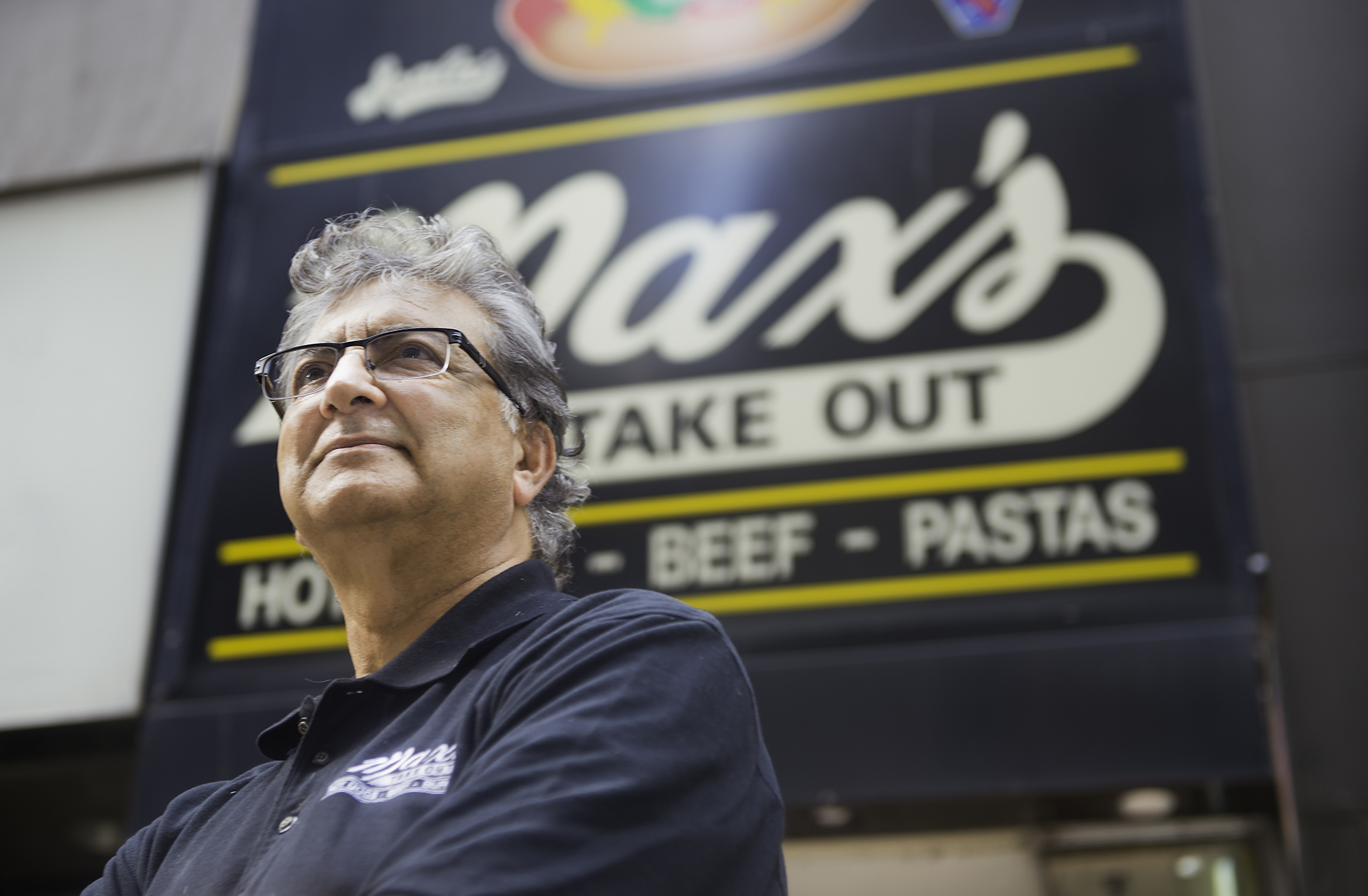 "There was a situation when I didn't have much money—not that I have a lot of money now—but I just feel like, if I can help them, why not?" Khan said. "I just feel good to provide for the homeless, the people who are less fortunate. Sometimes it's not your fault, it's just circumstances. So how do they survive? Everybody needs to pitch in to do something."
While Khan moved to the western suburbs after getting married, he used to live in Presidential Towers in the West Loop, and he loves the city. Khan has three children: a son who lives with his mother, and two daughters who live in Chicago and love it here as well. He said his favorite thing to do in the Loop when he's not working is to walk along the lake, an activity he has enjoyed with his children since they were young. He can watch the waves and then turn around and see the skyline, which has changed so much since he opened his first restaurant in 1988. And his favorite thing about owning Max's Take Out hasn't changed in 30 years.
"When I get a thank you and a smile after a customer has had their food, it just gives me pleasure," he said. "Sometimes I get these tourists, and it just gives me gratification that they get the Chicago experience. This is a Chicago style hot dog stand, so it becomes part of their memory."
Photos by Organic Headshots
Do you know someone who works in the Loop and deserves recognition for the great work they do? Nominate them for Loop Employee of the Month. Find more information on award selection, rules and conditions, and a full list of prizes, here.
THANK YOU, COMMUNITY PARTNERS!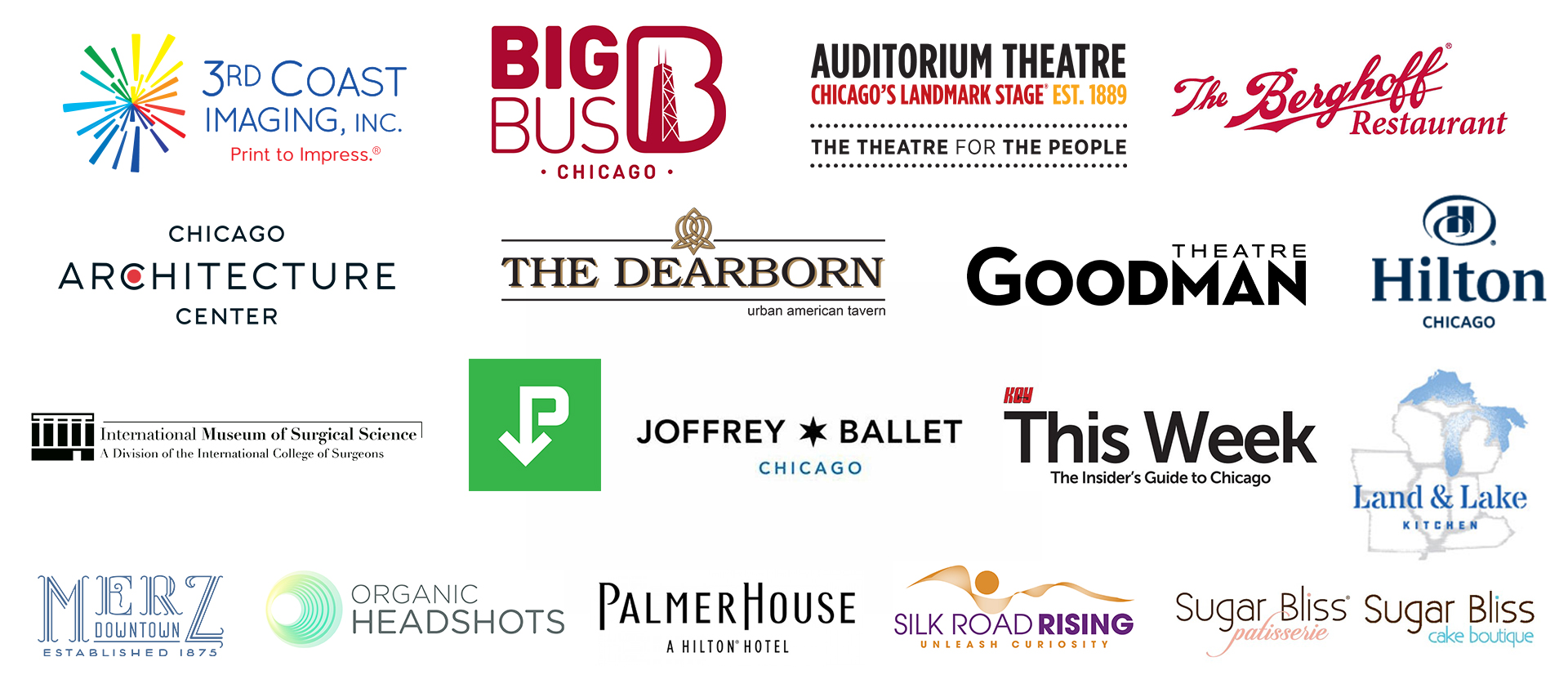 You Might Be Interested In: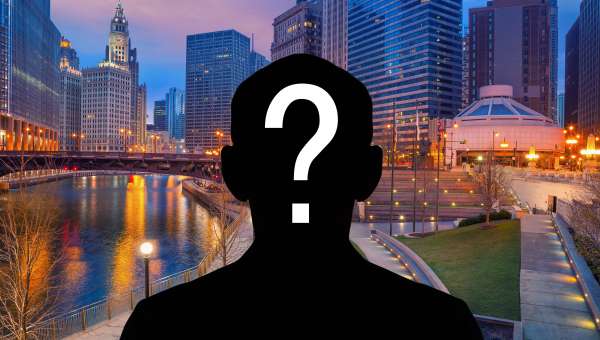 Nominate Now!
Nominate yourself, a co-worker, or anyone who works in the Loop and is great at what they do, contributes to their community, or inspires those around them. They just might be the next Loop Employee of the Month!