3 MIN READ - Whether you're a worker back in the Loop in some capacity, or you simply miss spending time downtown, getting outside and taking in the sights of your beautiful city is downright necessary (just be sure you wear a mask and maintain 6 feet of space between yourself and others). We've compiled a list of the best places to go for a walk downtown in the Loop.
---
Embark on a free downtown adventure through alleys and other off-the-beaten-path locations on this self-guided Loop Mural Walk. Available through July 4, explore 21 murals by local and international artists depicting the history and culture of Chicago. Check out the tour here.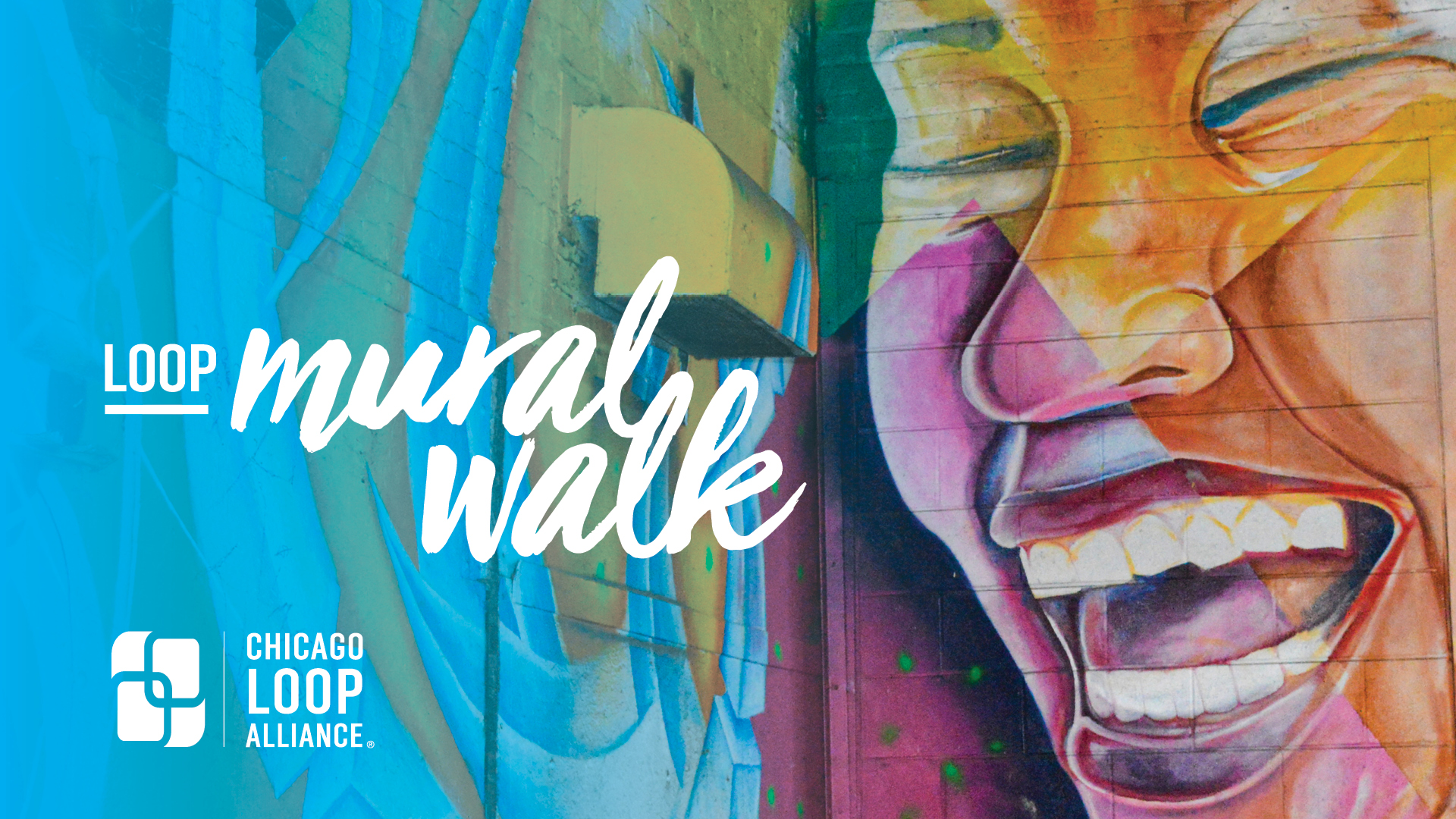 The Chicago Riverwalk remains active! The 1.25 mile long path is open daily from 6 a.m. to 11 p.m. Riverwalk restaurants are beginning to open. Take a stroll along the beautiful waterfront, then grab a cocktail and bite to eat as the sunsets. Please wear your face covering and practice social distancing during your visit.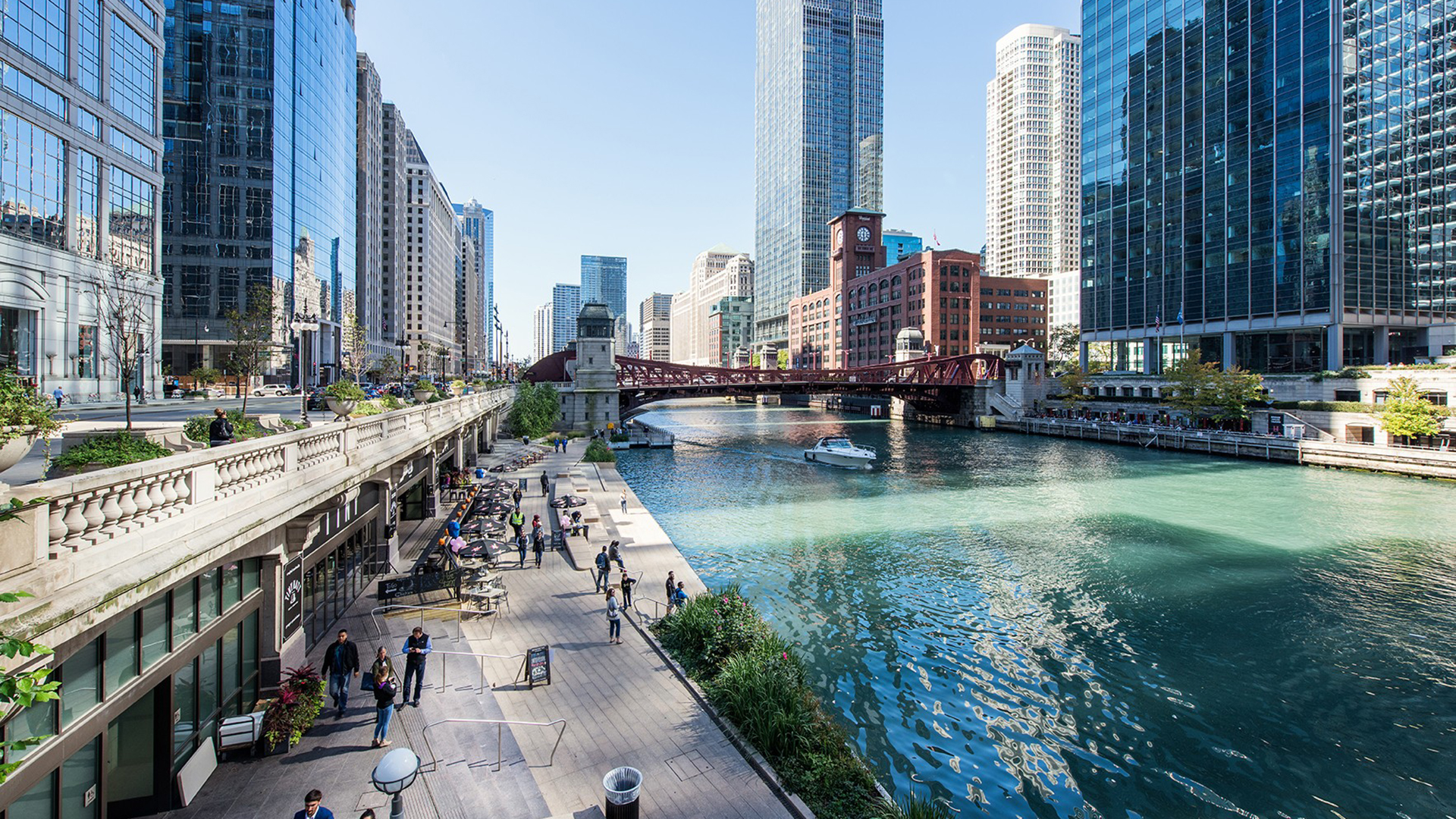 So much to do outdoors! The Roller Blade and Scooter Ribbon will reopen April 30. From April 30-May 27 and September 7-26, the ribbon will be open Monday-Sunday from noon-6 p.m.; May 28-Labor Day, the ribbon will be open Sunday-Thursday from noon-6 p.m., and Friday and Saturday from noon-8:00 p.m. The Climbing Wall and Play Garden will reopen Memorial Day Weekend. Stay up-to-date with precautions on their social media and website.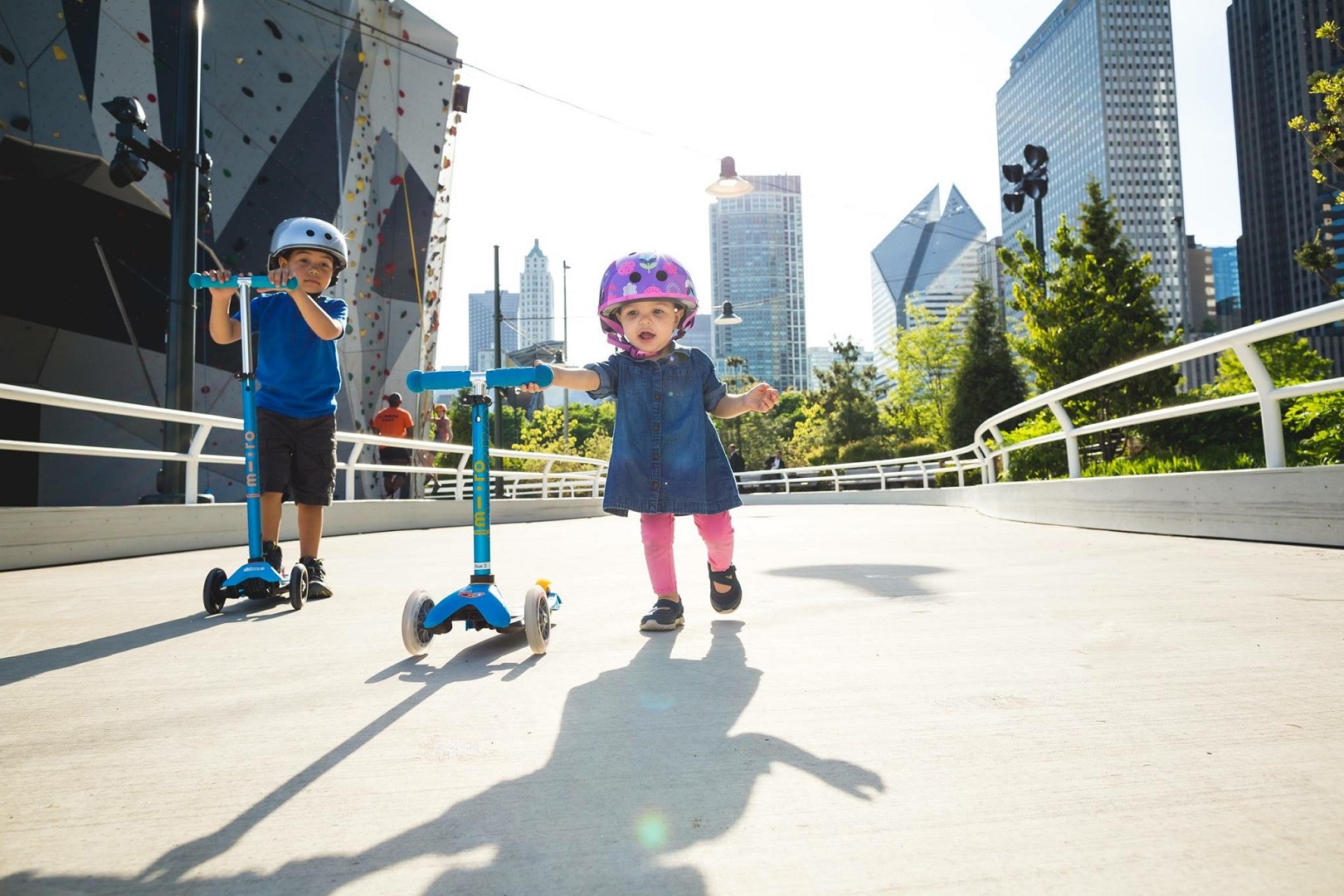 Millennium Park is open daily, 8 a.m. to 9 p.m., for groups of 10 persons or fewer who practice social distancing and wear face coverings. The park offers limited in-person programming and operates in accordance with public health safeguards and best practices. Millennium Park areas open to guests include the Chase Promenades, the Boeing Galleries, and Lurie Garden. Crown Fountain and Wrigley Square are also open, but without active water features. Cloud Gate (also known as "The Bean") may be viewed from a distance from Chase Promenade Central. At this time, the Jay Pritzker Pavilion, BP Bridge, and the Welcome Center remain closed. Learn more here.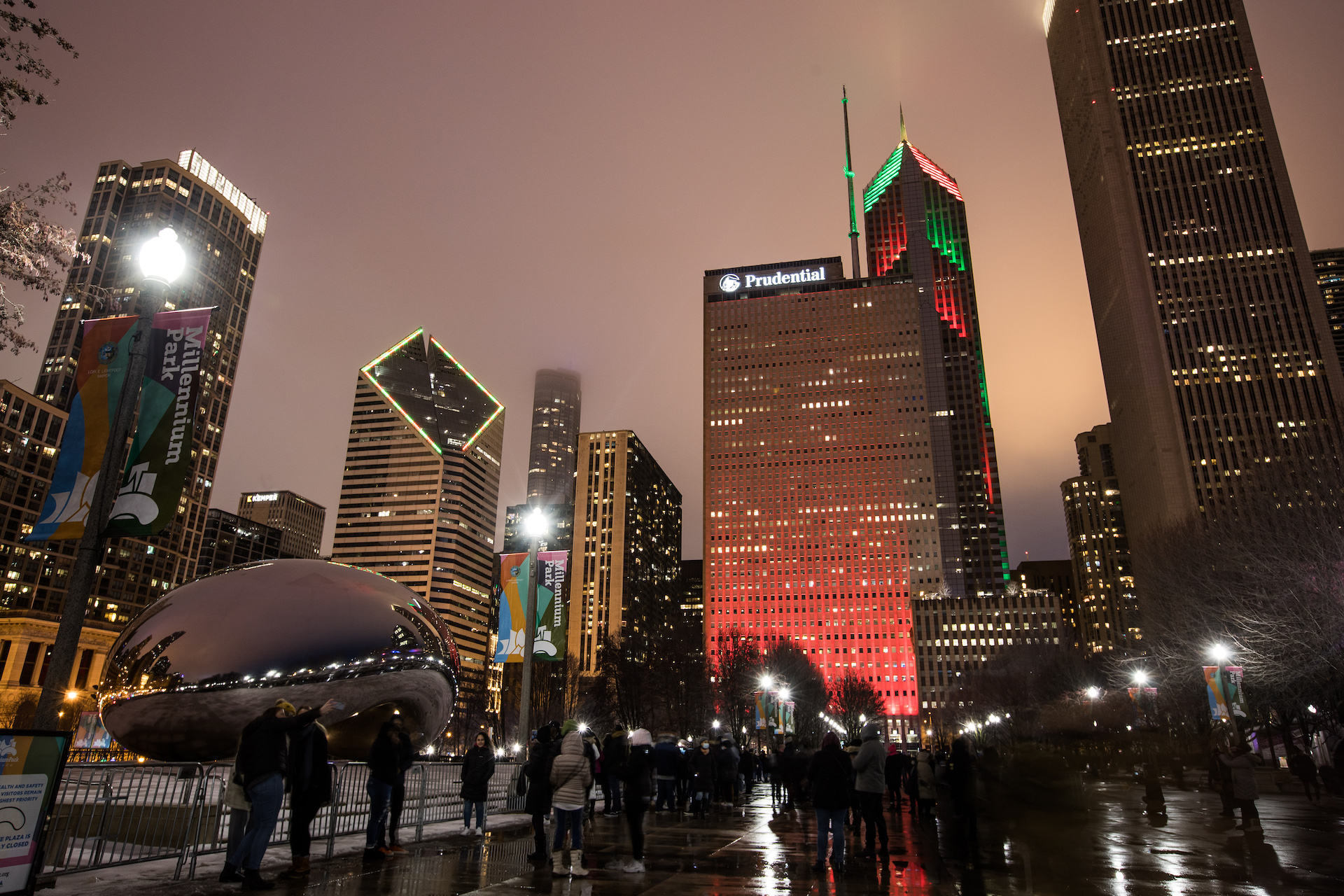 The Lakefront Trail is open 24 hours a day, while the parks and beaches along the trail close at 11 p.m. To encourage proper use, the Chicago Park District will install visible signage along the trail to educate and remind trail users of rules. Lakefront land east of running and biking trails is now open. Social distancing and masks are still required. Learn more here.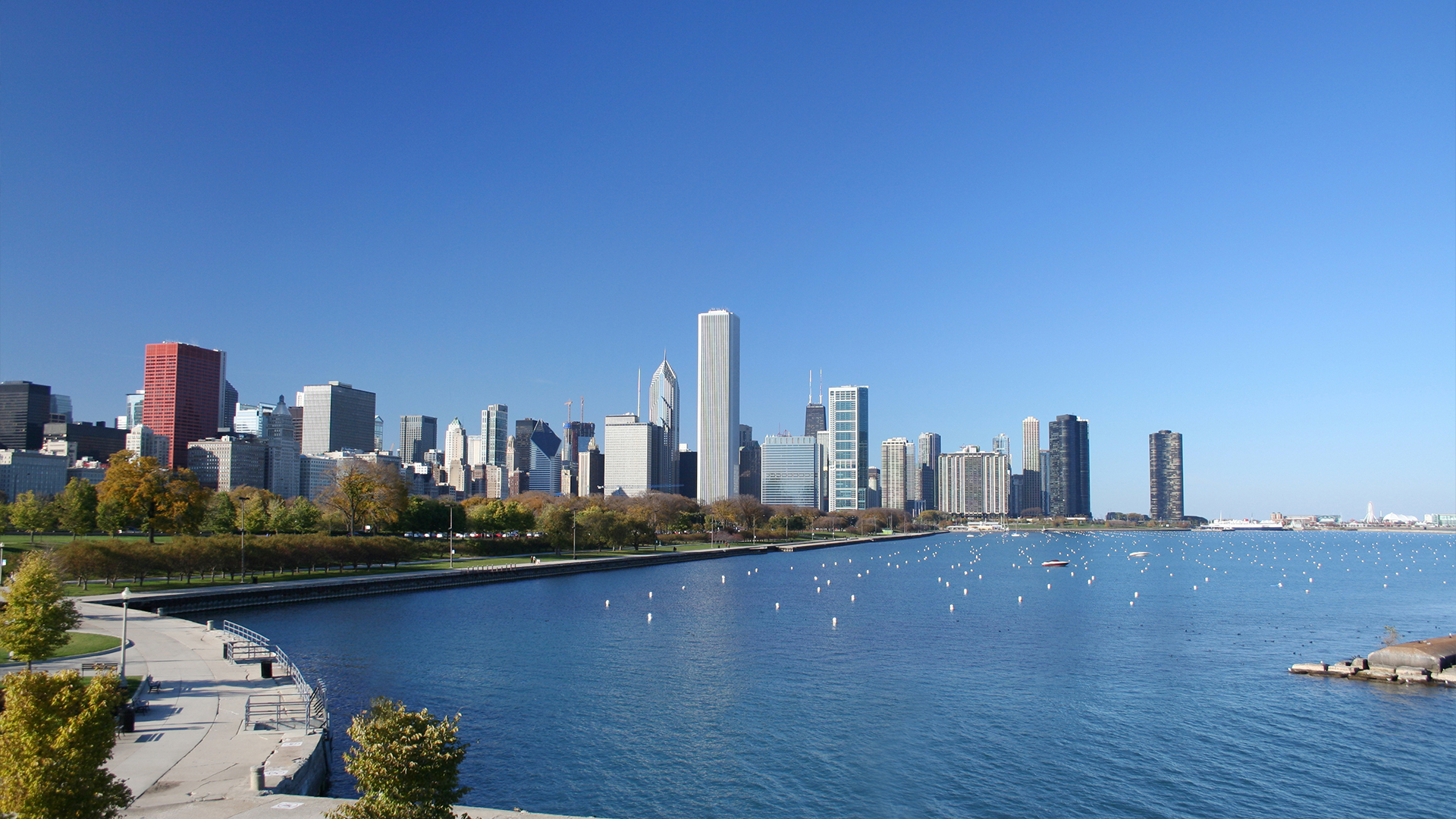 State Street has always been one of the biggest retail corridors in the city of Chicago, bustling with nearly 85 million pedestrian impressions per year. How often do you get a chance to take a deep breath and take in the sights in a quieter environment? Stare in awe at the Sullivan Center. Consider the history of the buildings that now house Macy's or The Palmer House. Take a selfie with just you and the Chicago Theatre marquee. We recommend doing all of the above.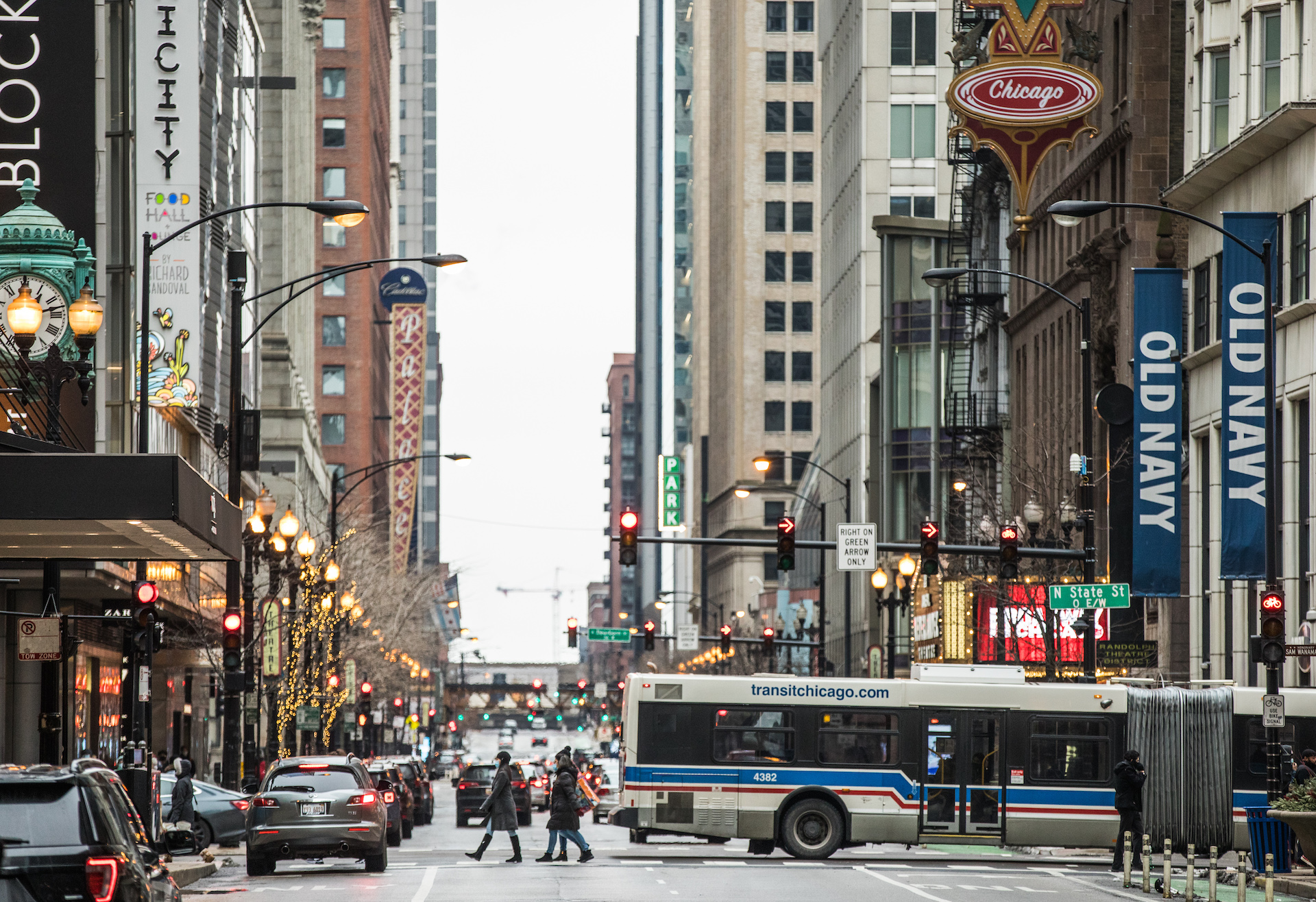 You Might Be Interested In: