3 MIN READ - Whether you're a worker back in the Loop in some capacity, or you simply miss spending time downtown, getting outside and taking in the sights of your beautiful city is downright necessary (just be sure you wear a mask and maintain 6 feet of space between yourself and others). We've compiled a list of the best places to go for a walk downtown in the Loop.
---
The Chicago Riverwalk concessions program remains active this fall! Vendors opened this spring following the Phase IV Gradually Resume guidelines. If you haven't visited the Chicago Riverwalk yet, there's still time! The 1.25 mile long path is open daily from 6 a.m. to 11 p.m. Vendor hours differ, specific information can be found on the Riverwalk website at: www.chicagoriverwalk.us. Vendors are taking contact information as part of contract tracing protocols. Please wear your face covering and practice social distancing during your visit.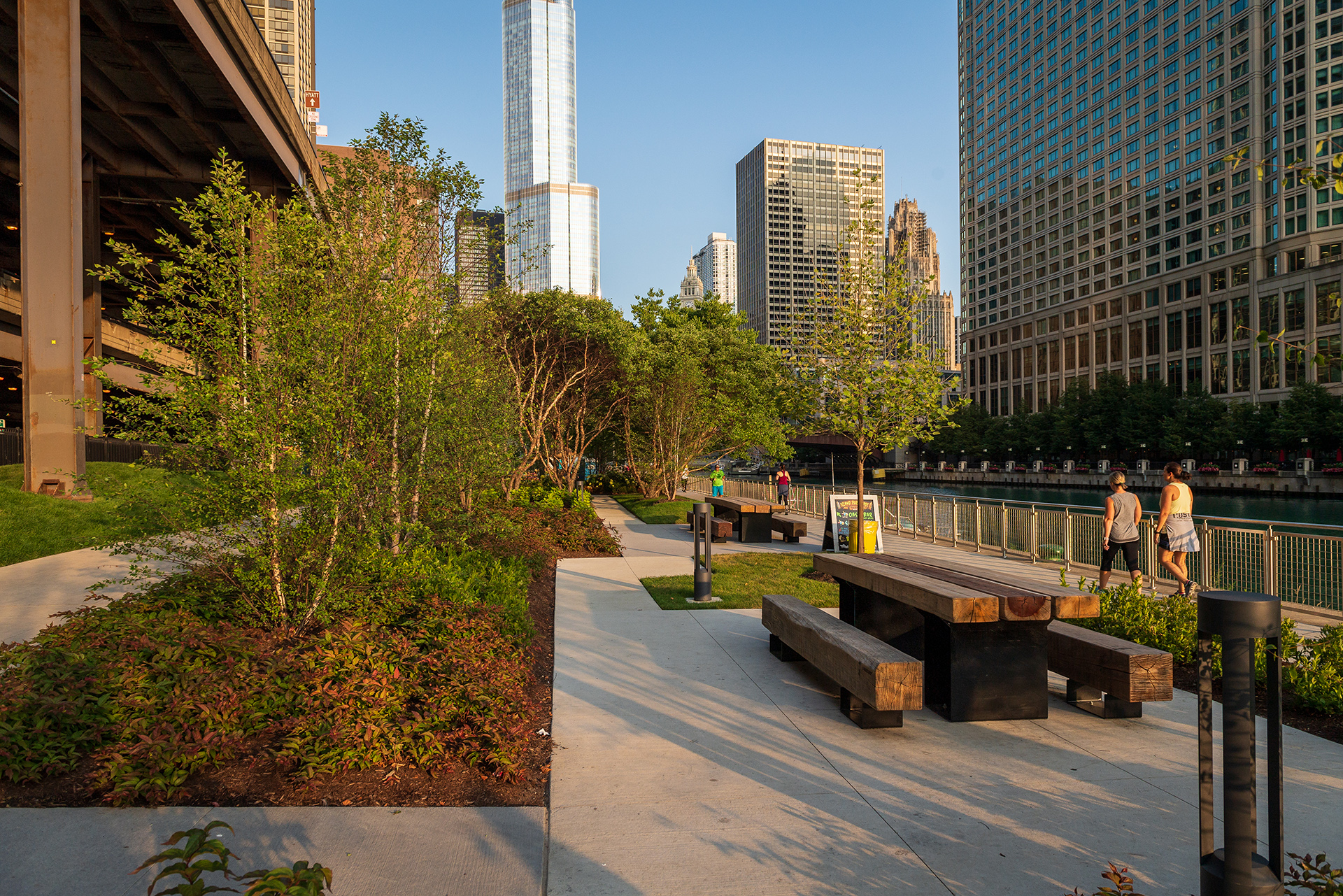 So much to do outdoors! Schedule a socially distant hangout with friends with mini golf everyday from 10 a.m.-9 p.m. The Scooter Ribbon is open and free to use with your own equipment every day. Don't forget to grab lunch, dinner, or a snack at the Rink Café. Stay up-to-date with precautions on their social media and website.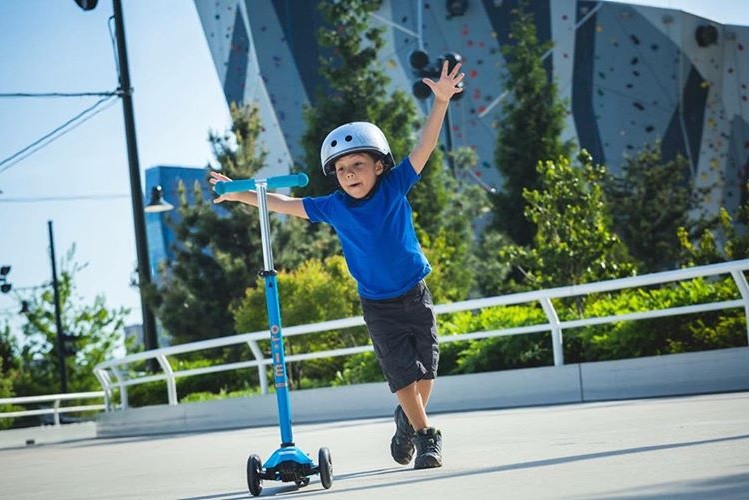 Millennium Park is open daily, 8 a.m. to 9 p.m., for groups of 10 persons or fewer who practice social distancing and wear face coverings. The park offers limited in-person programming and operates in accordance with public health safeguards and best practices. Millennium Park areas open to guests include the Chase Promenades, the Boeing Galleries, and Lurie Garden. Crown Fountain and Wrigley Square are also open, but without active water features. Cloud Gate (also known as "The Bean") may be viewed from a distance from Chase Promenade Central. BP Bridge between Millennium Park and Maggie Daley Park is open 10 a.m.-7 p.m. At this time, the Jay Pritzker Pavilion and the Welcome Center remain closed. Park Grill is open for limited to-go service. Learn more here.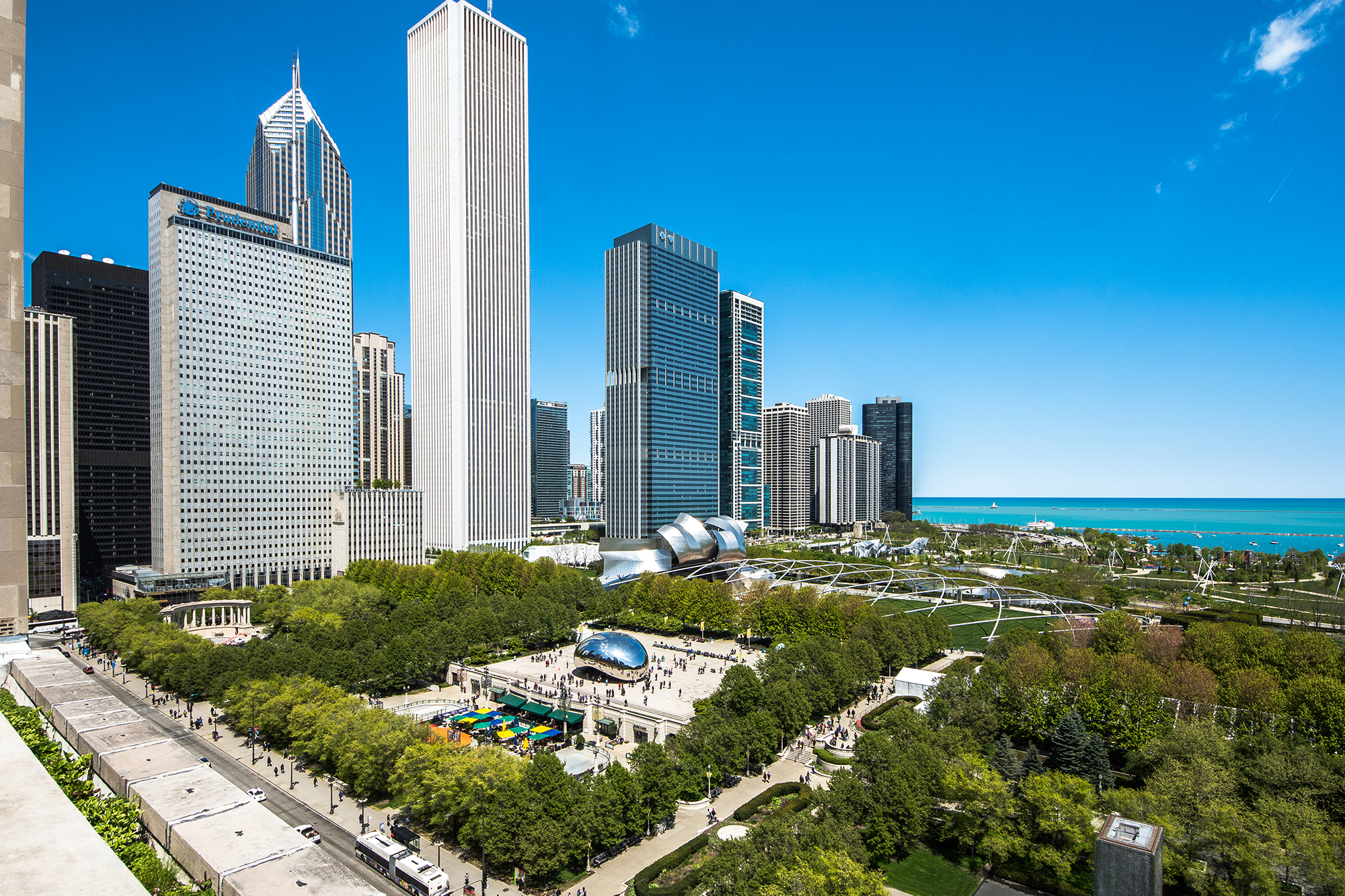 The Lakefront Trail is open, including walking and some concessions, from 6 a.m. to 7 p.m. daily. To encourage proper use, the Chicago Park District will install visible signage along the trail to educate and remind trail users of rules. In addition, Social Distancing Ambassadors will be stationed along the trail to educate the public and manage the flow of traffic. Ambassadors will actively engage park patrons providing guidance on appropriate social distancing, the importance of face coverings as well as other health and safety guidelines. Learn more here.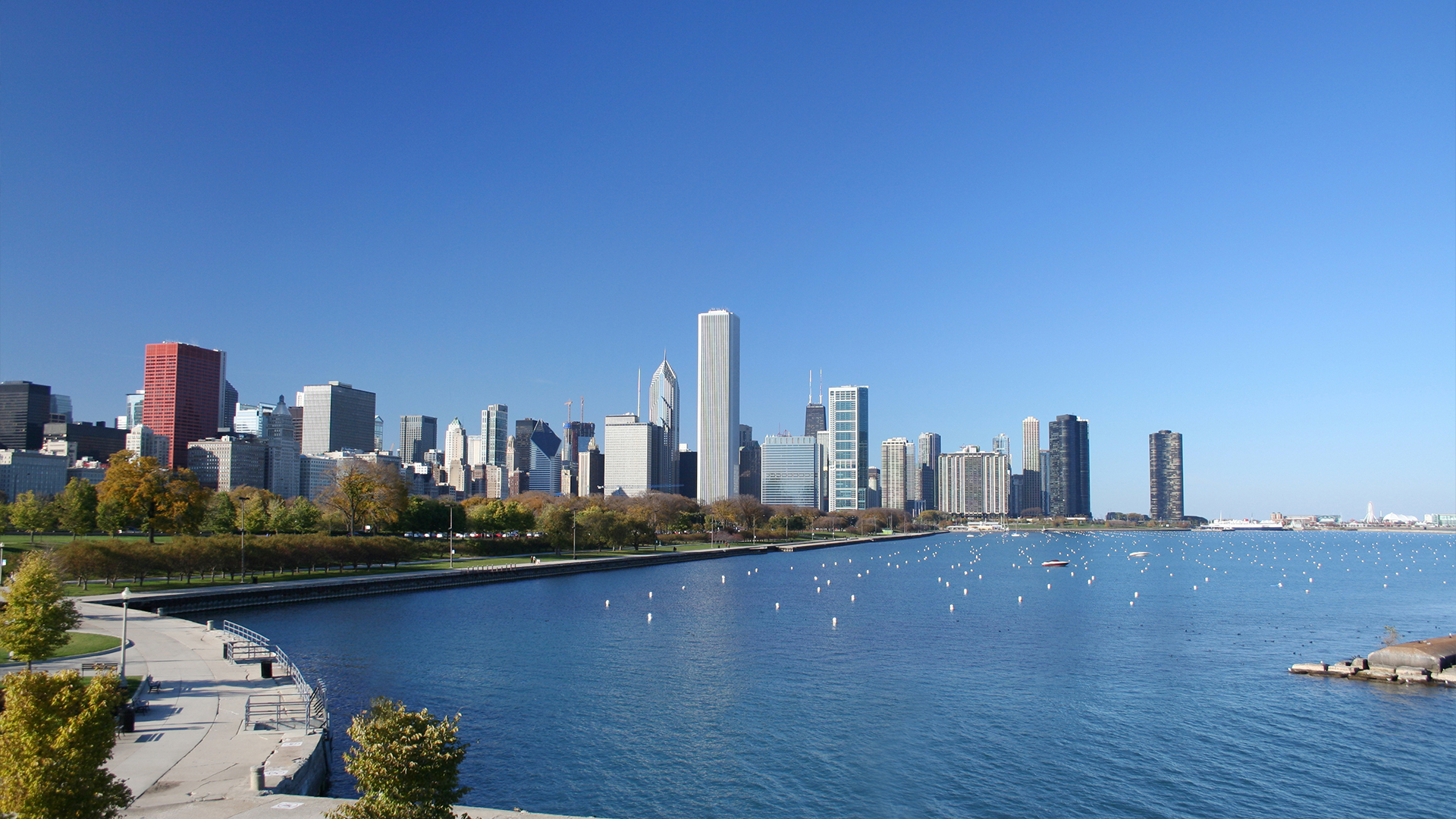 Like an outdoor museum, the Chicago Loop is host to a stellar public art collection. It's no surprise the arts in the Loop is a major economic driver, bringing $2.25 billion in revenue each year to the area and the city. Use this guide to take a tour of the Loop's eye candy.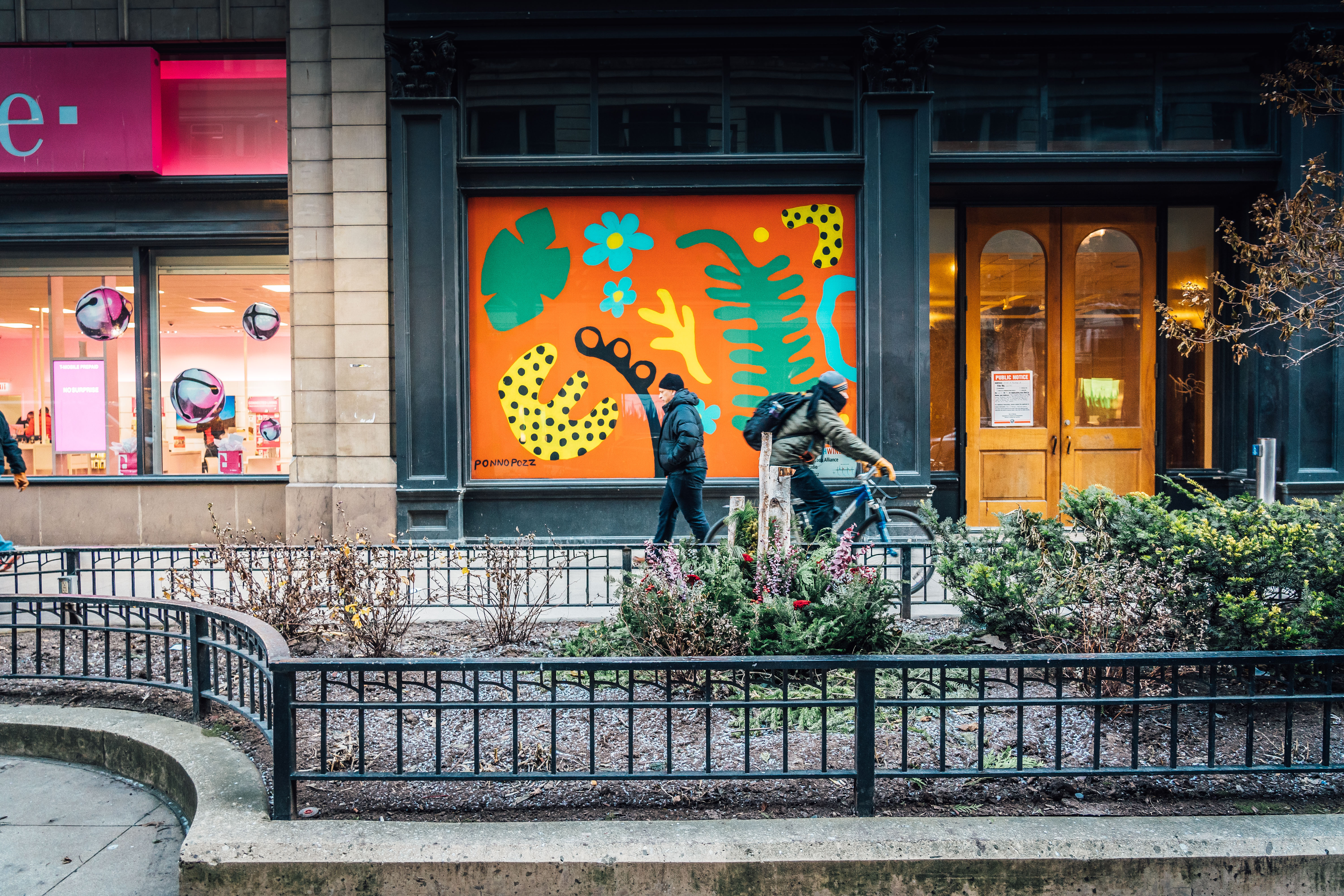 State Street has always been one of the biggest retail corridors in the city of Chicago, bustling with nearly 85 million pedestrian impressions per year. How often do you get a chance to take a deep breath and take in the sights in a quieter environment? Stare in awe at the Sullivan Center. Consider the history of the buildings that now house Macy's or The Palmer House. Note the dancing lights of Lightscape, Chicago Loop Alliance's art installation in the planters along the street. Take a selfie with just you and the Chicago Theatre marquee. We recommend doing all of the above.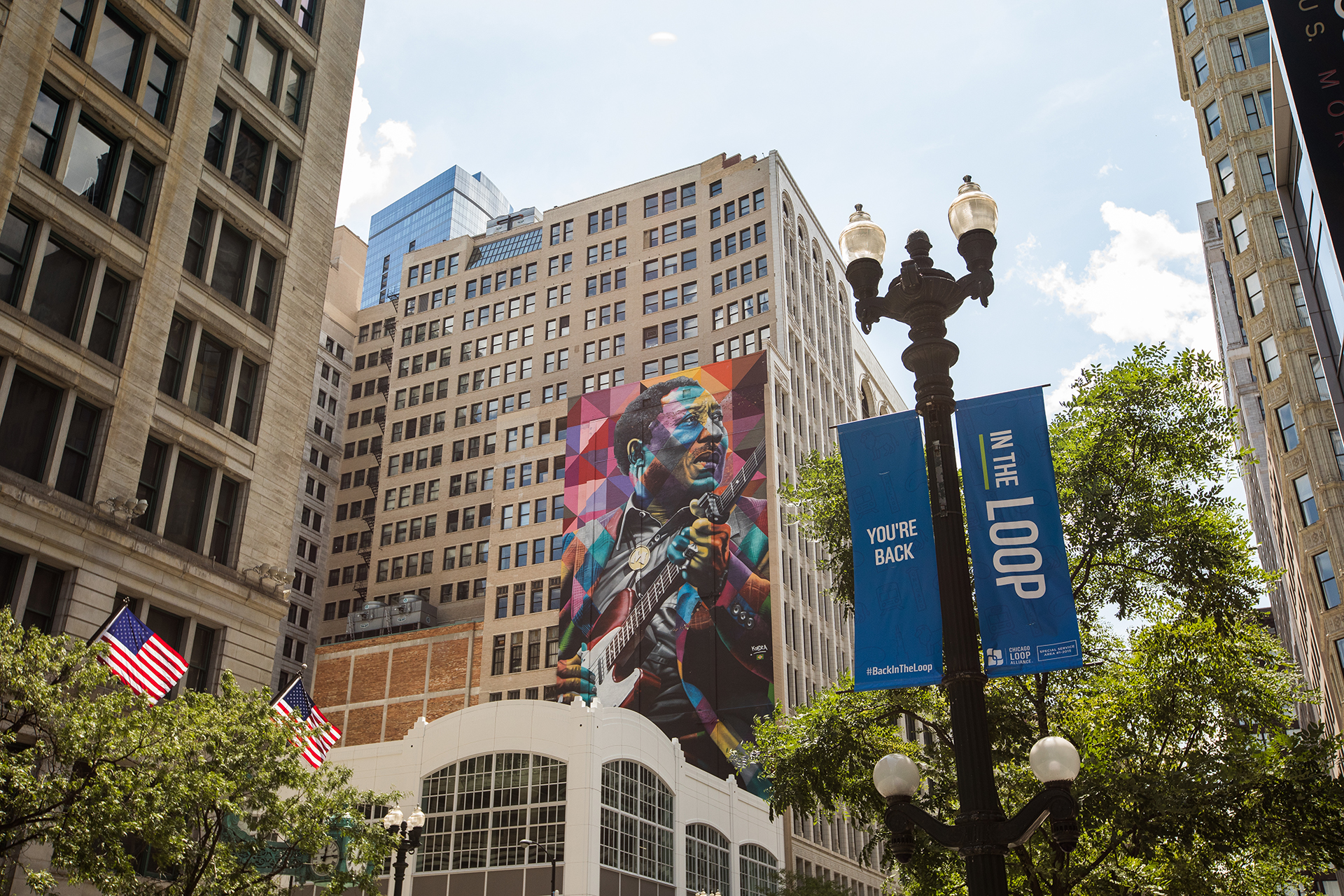 You Might Be Interested In: