5 MIN READ - Loop restaurants offer diners new and improved patios and rooftops and safe indoor dining rooms, all with strict safety measures in place. Many of these restaurants also offer takeout and delivery—learn more about these options in the Loop here.

---
Indoor and outdoor. The Virgin Hotel's hottest spot is available for reservations starting Saturday, April 10. One of the Loop's elevated gems with a superb happy hour and view that can't be beat, Cerise, is the "cherry on top" of this swanky, eclectic and buzzing hotel.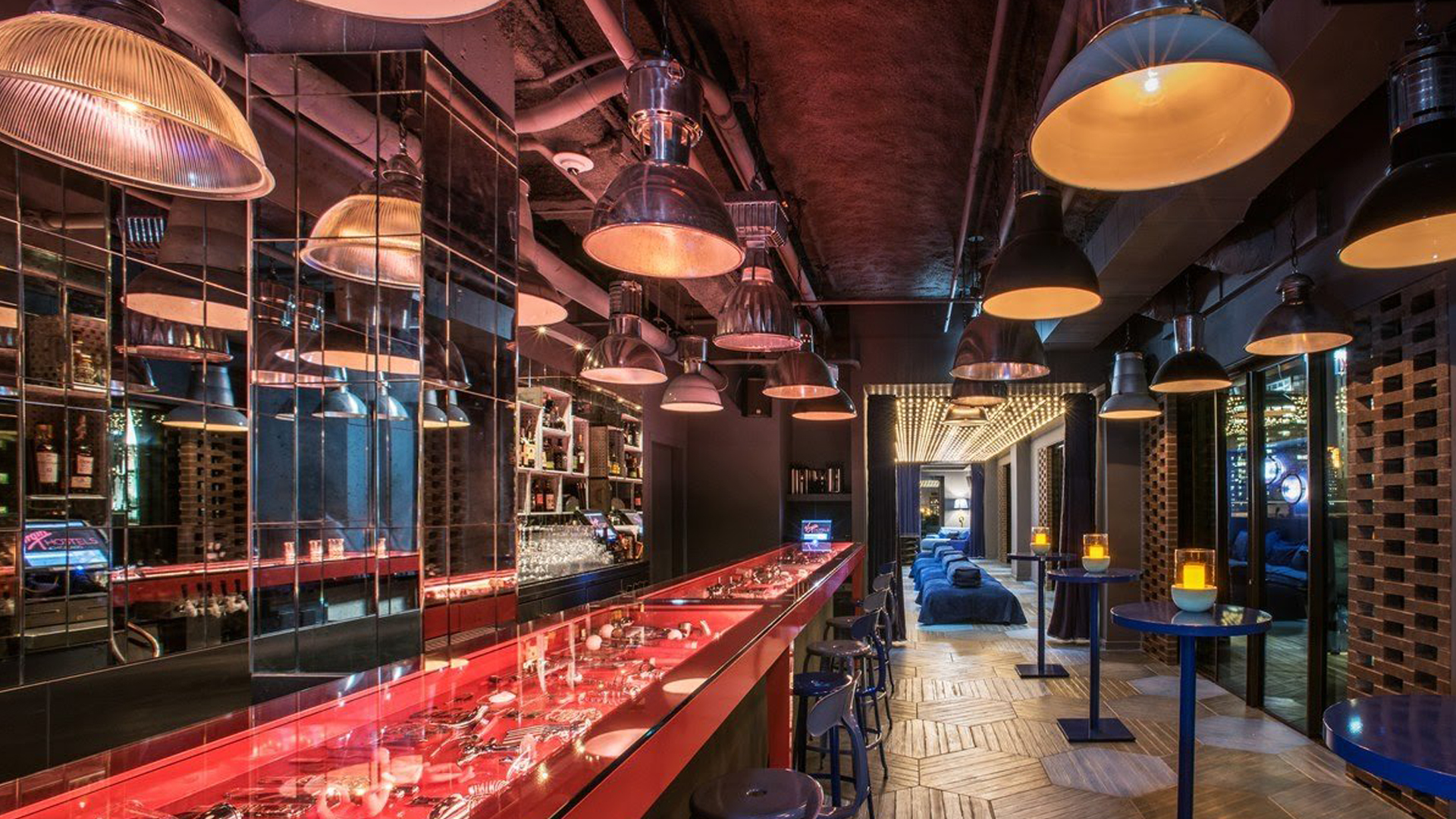 Indoor. Welcome back to The Berghoff Restaurant and Adams Street Brewery! Whether you are on vacation and a first-time visitor, a regular over multiple generations, or a history buff, The Berghoff has something for everyone. Offering a wide variety of freshly brewed pints from the Loop's only brewery, serving both classic German and contemporary American dishes, plus freshly-baked desserts from their in-house bakery. Choose to dine in their family-friendly dining room or pull up a seat at the historic bar! From original light fixtures and wooden inlays to archived photos from the World's Columbian Exposition to enjoying their Famous 100-year-old recipe, Berghoff Draft-Style Root Beer, you will be immersed in the 123-year-old history! Open Tuesday-Saturday, noon-7 p.m. with hours and times subject to change.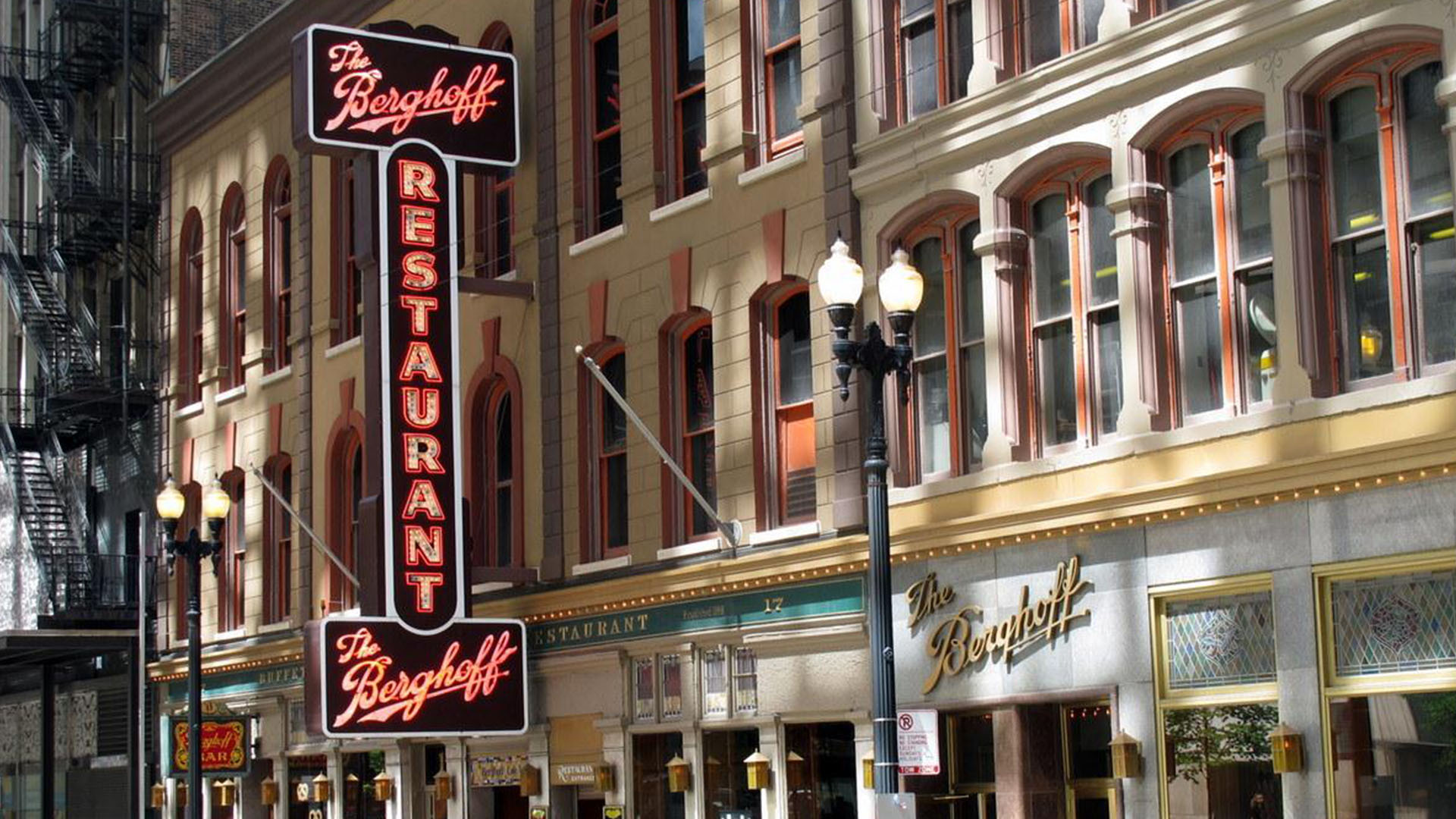 Indoor and outdoor. Now serving lunch and dinner, Raised | An Urban Rooftop Bar looks forward to raising your spirits. Building on their commitment to clean, they've developed cleaning protocols throughout their guests' journey and every physical space in the bar. The safety of their guests and staff is their #1 priority. Reservations are required and can be made here.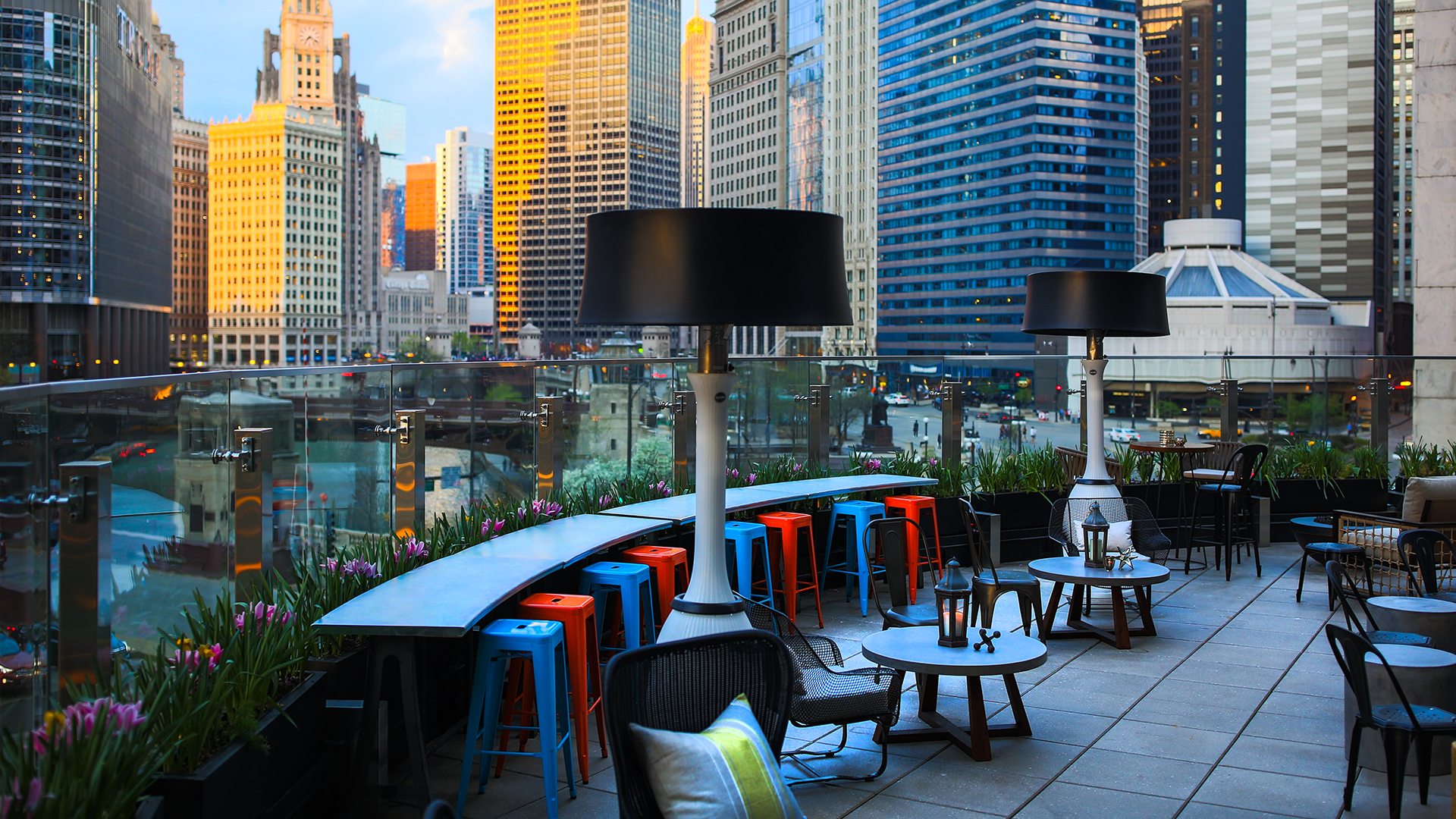 Indoor. ROOF has been reimagined with a fresh new concept that is following all the socially distant guidelines. Twenty-seven stories above it all, ROOF is offering Neapolitan inspired pizzas made fresh in their hearth oven, along with classic cocktails and unparalleled city views. Reservations are highly encouraged due to limited capacity restrictions, and can be made here. Face coverings are required for all, and guests must be seated when eating, drinking, or ordering. Guests will have their temperature checked upon arrival. Any guest with a temperature over 100 degrees will not be allowed to dine.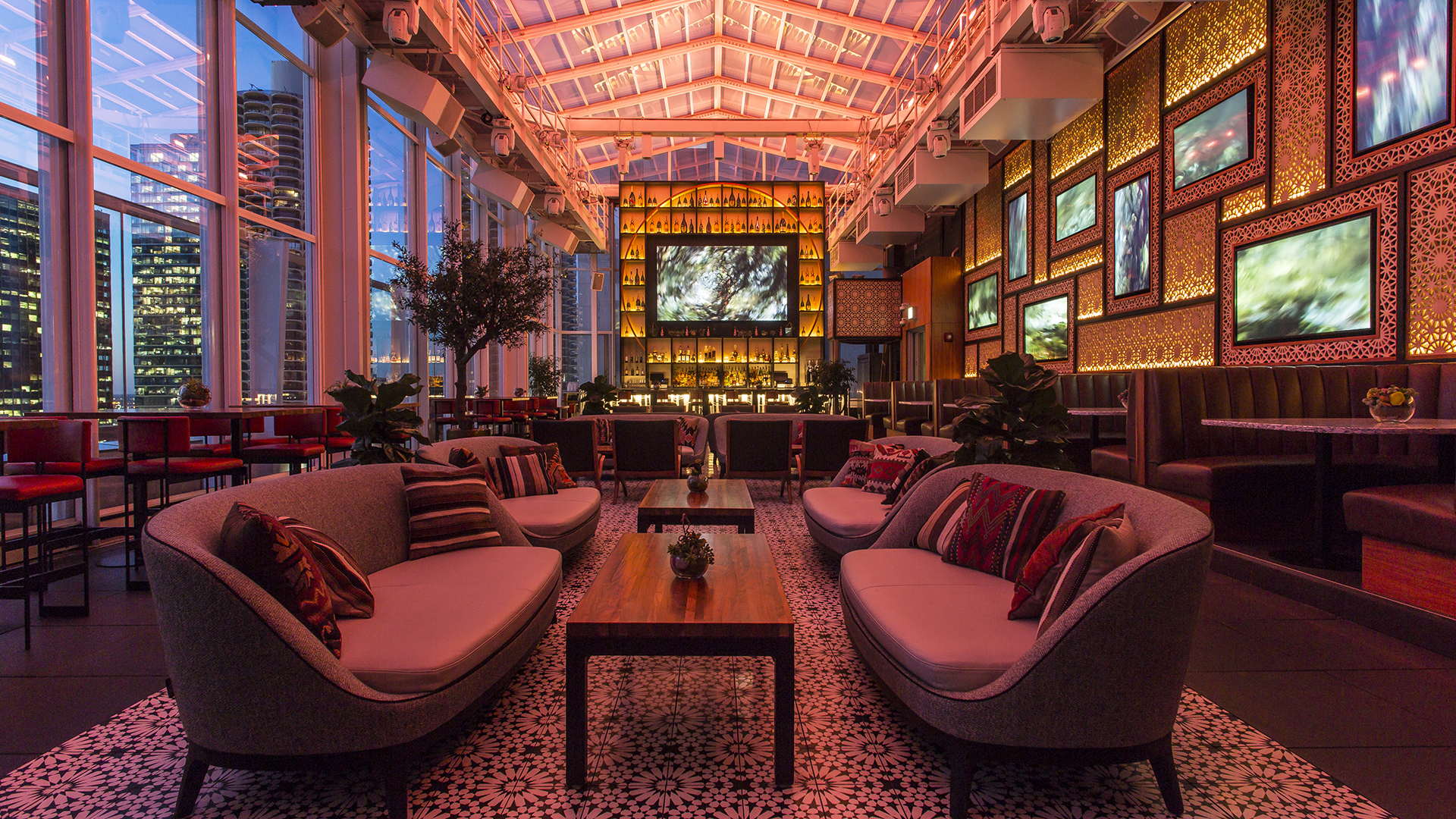 Indoor.
Boleo
brings the dramatic flavors and sultry beats of South America to the
Kimpton Gray
's rooftop.
Up here, the curated playlist never ends, and the savory aroma of Peruvian and Argentinian street food perfumes the air, while their massive retractable glass roof keeps the vibe warm no matter the season. Make reservations here.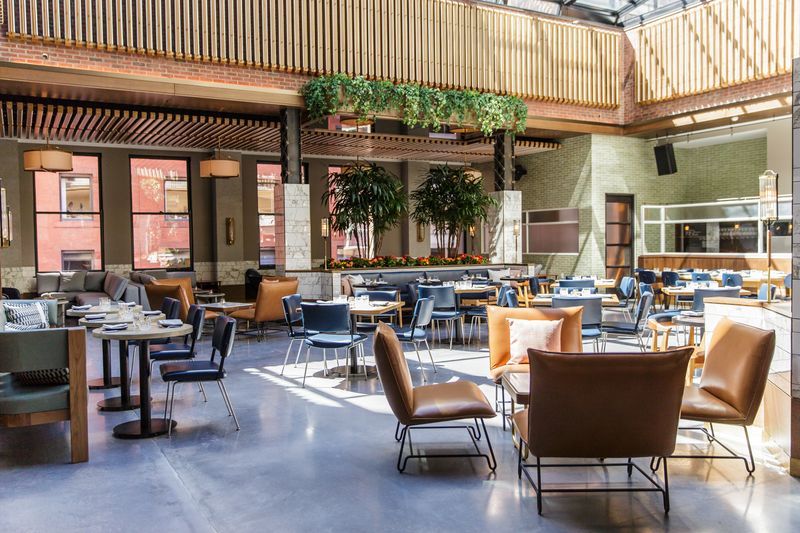 Indoor and outdoor. With spring officially sprung, the Chicago Riverwalk restaurants are ready to come out of hibernation. Starting April 9, Island Party Hut, Beat Kitchen, and City Winery are open to sip a cocktail after a breezy and blissful walk along the waterfront. Throughout April and May, other Riverwalk restaurants will begin reopening.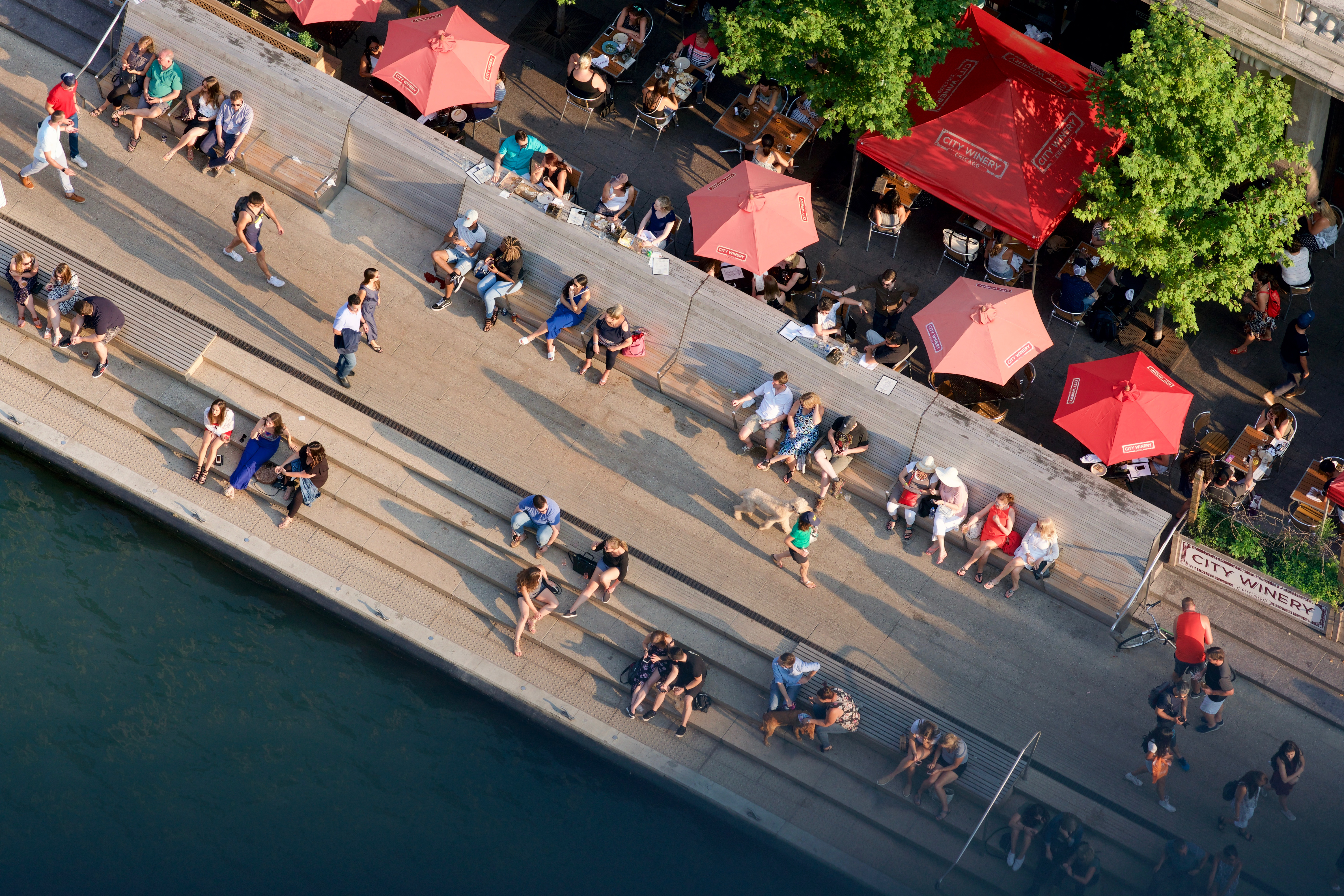 Indoor and outdoor. The shareable menu centers around items from the grill as well as creative salads and small plates and bistro classics. The beverage program focuses on an affordable selection of unique wines and includes a variety of local and regional beers as well as craft cocktails. The bistro is open for happy hour, dinner, and weekend brunch. Enjoy dinner with beautiful views into Grant Park on the outdoor patio, or inside on Wednesday and Thursday from 4-9 p.m., Friday and Saturday from 4-10 p.m. and Sunday from 4-9 p.m.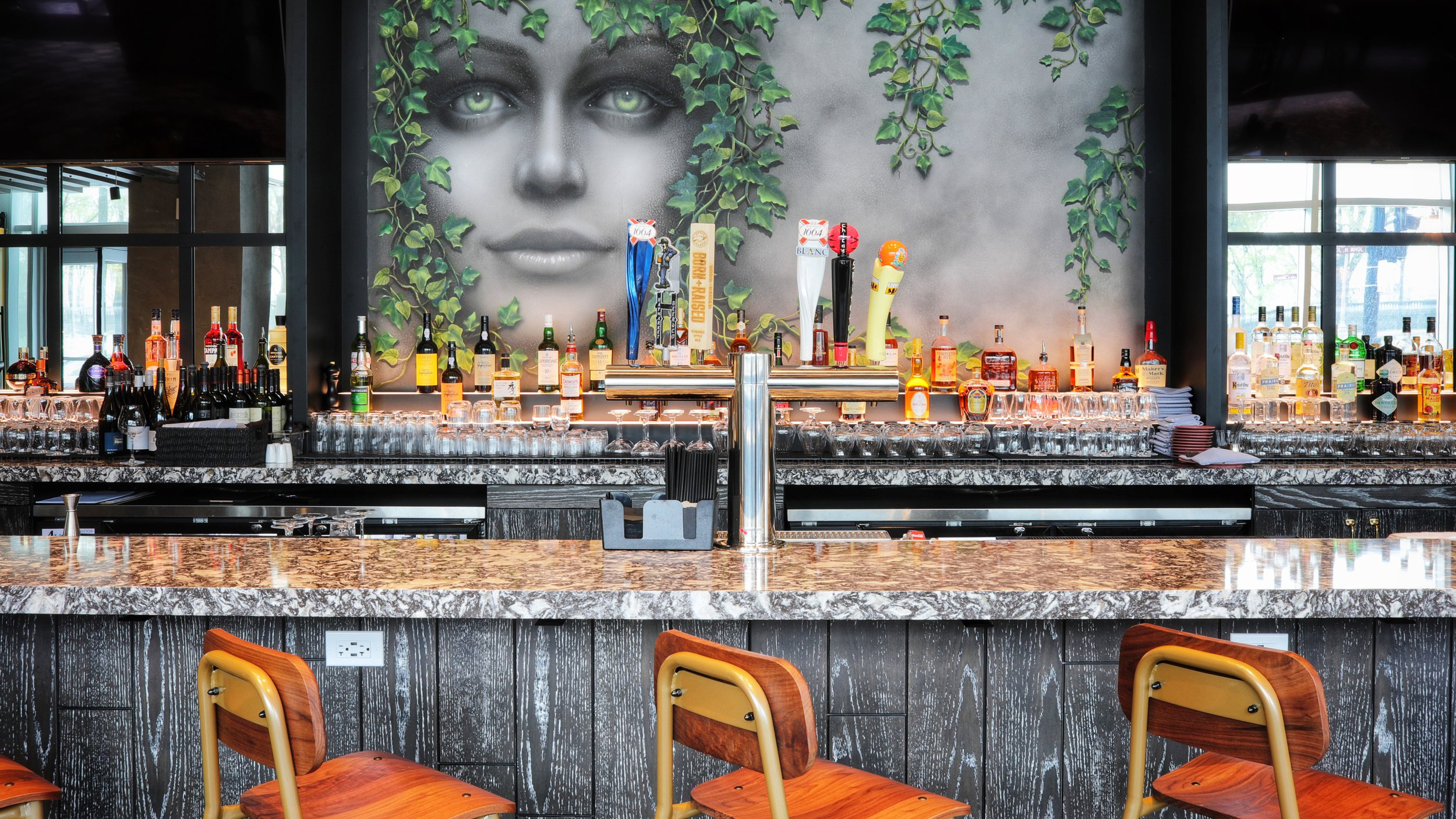 Indoor and outdoor. Italian Village offers outdoor dining through their new patio, providing a perfect escape for their Wine Wednesday special, and indoor dining following state and local regulations. Reservations are required and can be made here.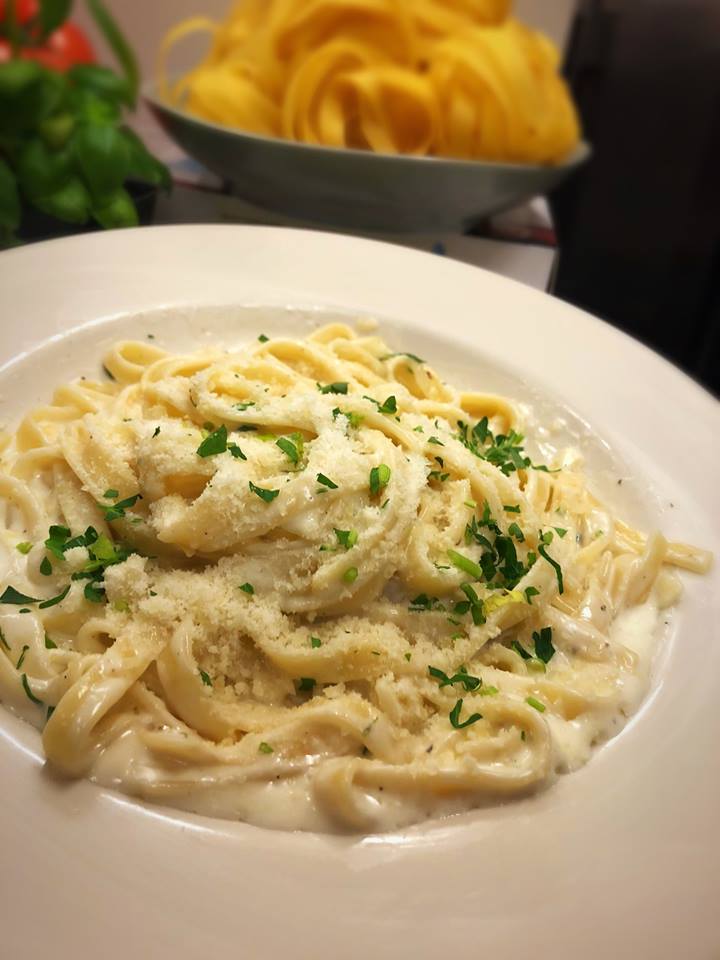 Indoor. Enjoy a variety of classic Eastern European, Central Asian, and Russian dishes in the newly renovated dining room of Russian Tea Time. Open Tuesday-Sunday 11 a.m.-8 p.m.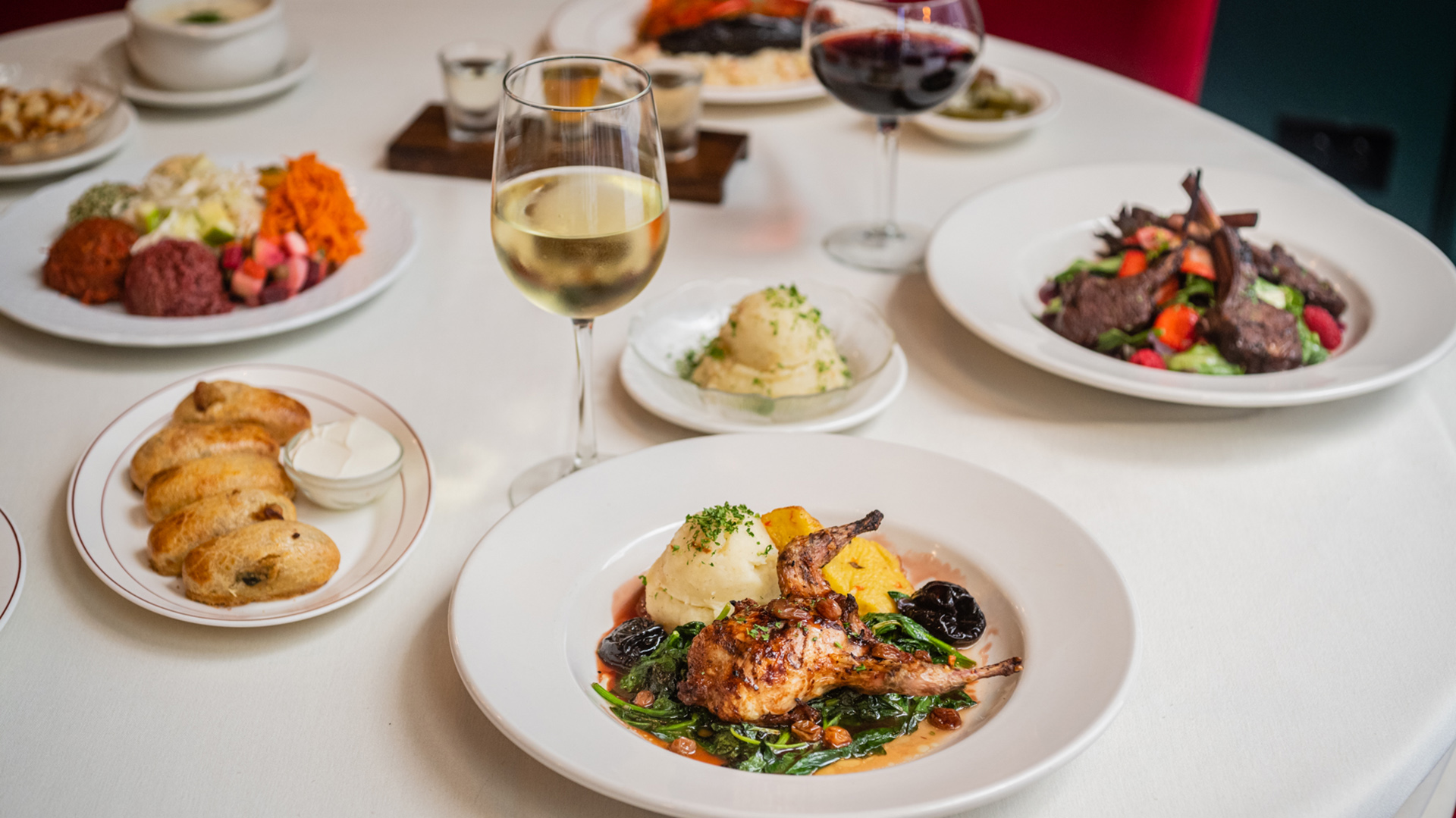 Indoor and outdoor. After a winter hibernation, the Midwestern focused restaurant Land & Lake Kitchen reopened on Thursday, March 18. Located on the ground floor of the LondonHouse Hotel, the restaurant is open daily for breakfast, lunch, and dinner, as well as weekend brunch from 7 a.m.-9 p.m. Happy hour specials are also available daily from 4-7 p.m. The restaurant offers limited indoor seating as well as outdoor seating.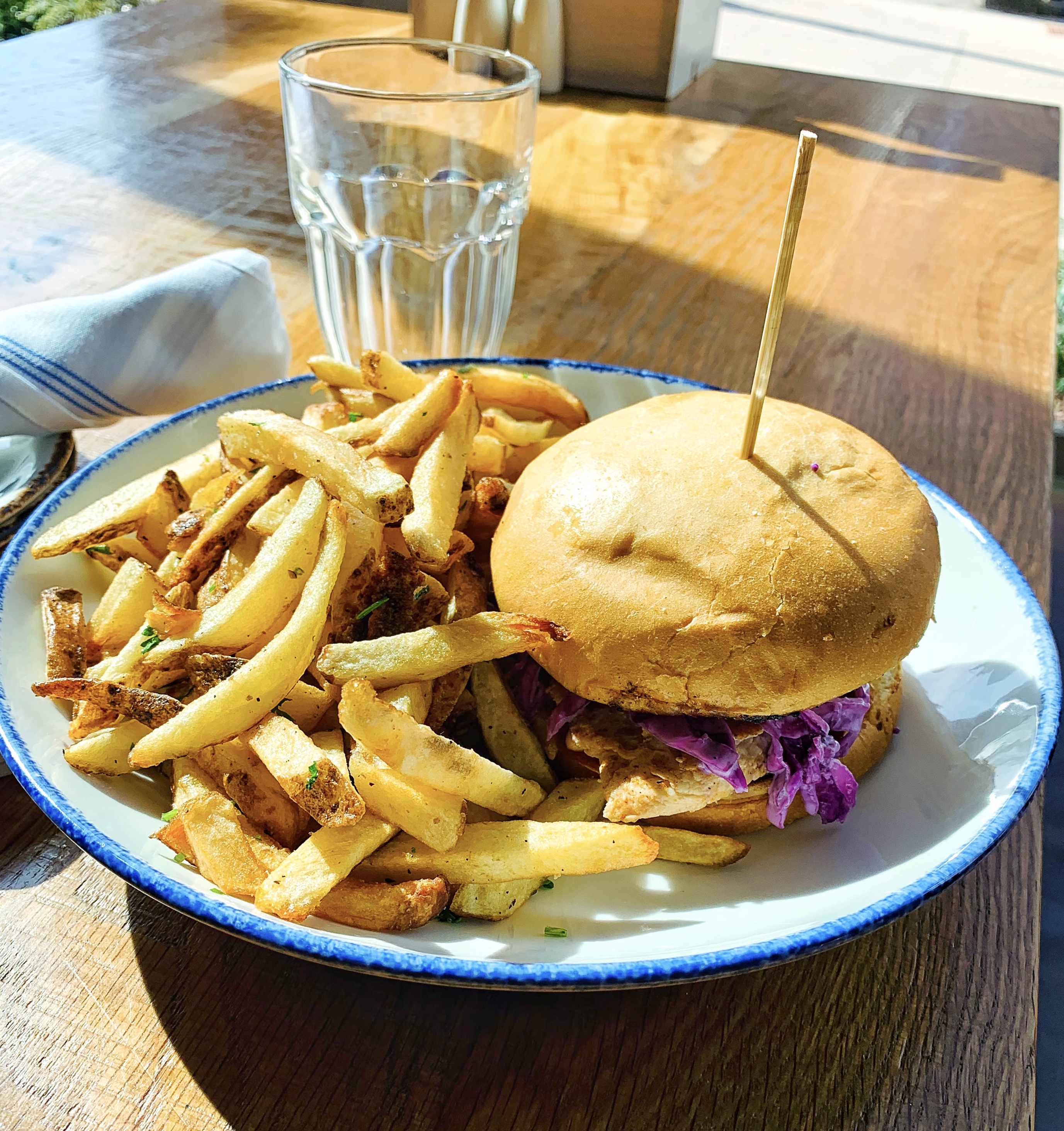 Indoor and outdoor. Emerald Loop is an American-Irish bar and grill in the Chicago Loop, featuring craft beer and cocktails, Irish and American food, and unique hospitality. They are open for limited indoor dining, as well as limited outdoor dining on their patio. Reservations are encouraged and can be made here.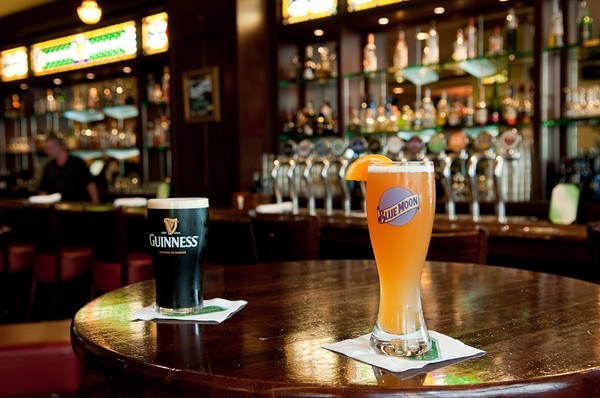 Indoor and outdoor. Broken English combines Mexican street-style food with delicious cocktails and a charming atmosphere. Enjoy your meal on their Lake Street patio or limited indoor dining by making a reservation here.
Outdoor. AIRE Rooftop Bar, located atop the Hyatt Centric Loop hotel offers some of the most stunning 360-degree views of Chicago, refreshing cocktails and tasty small plates. Sit by the fire pit as the sun goes down and take in the city lights. The spacious rooftop deck reopens on May 14.
Indoor and outdoor. Remington's, the classic American grill located on Michigan Avenue with beautiful Millennium Park views in sight, reopened March 17. The American steakhouse serves up warm hospitality, unparalleled service, and of course amazing meals. Open Monday-Thursday from 11 a.m.-9 p.m.; Friday-Saturday from 11 a.m.-10 p.m. and Sunday from 11 a.m.-8 p.m. Happy hour specials and brunch are also available.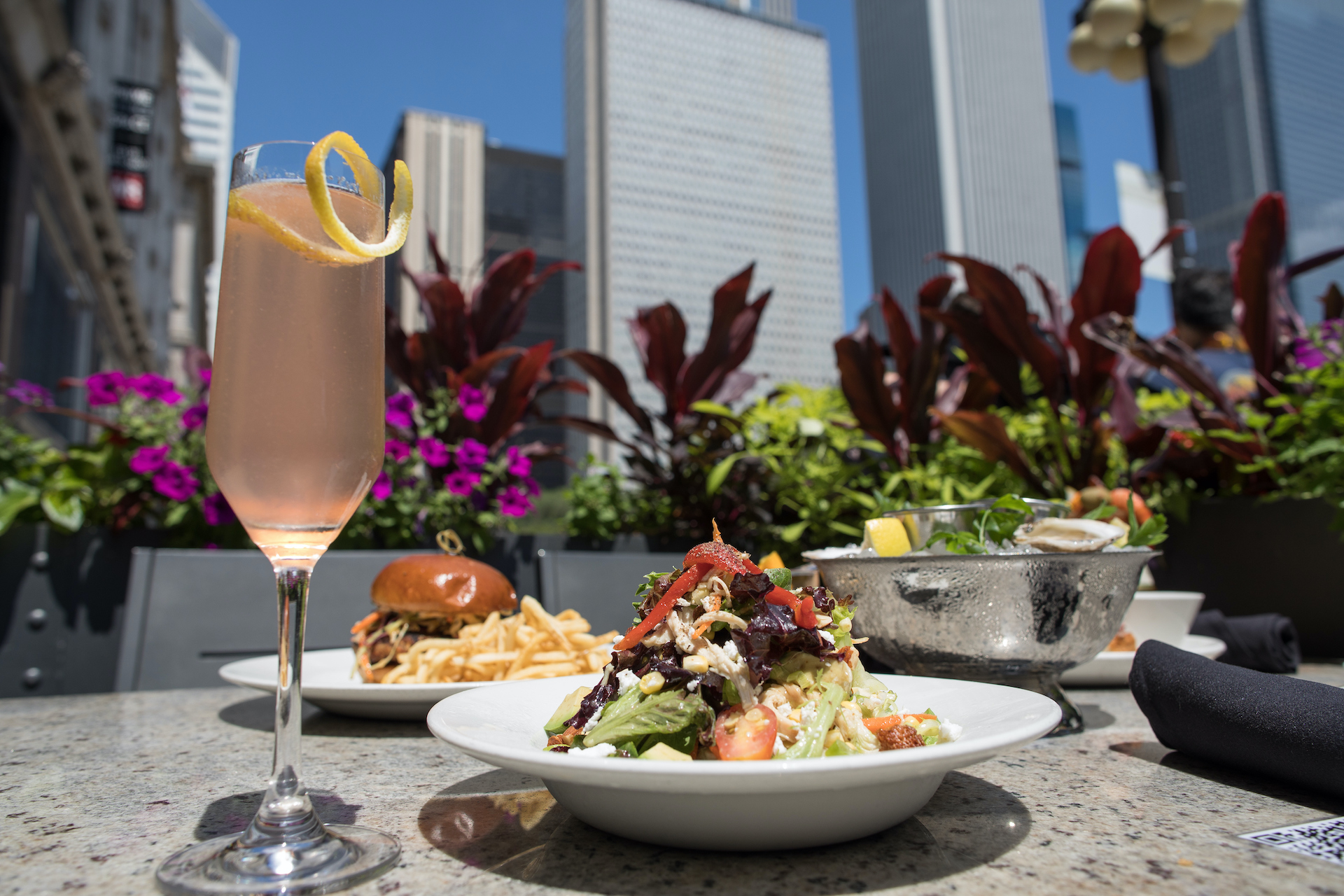 Indoor. One of Chicago's greatest traditions reopened on March 3. Enjoy American classics like Ms. Hering's Chicken Pot Pie and a comfortable dining room filled with classic interiors. Reservations are required, and dining experiences are limited to 90 minutes.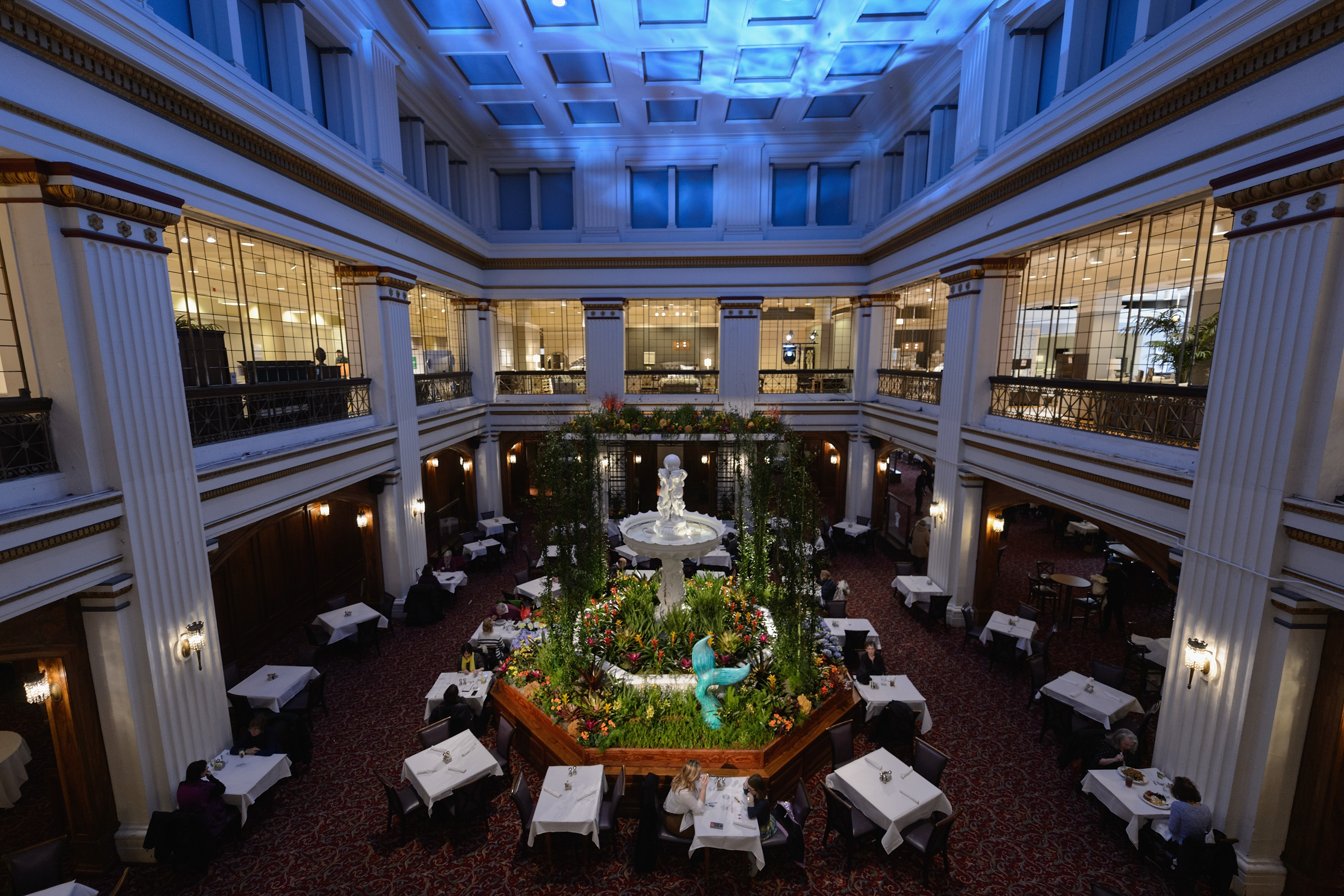 Indoor. Exchequer has been a staple in downtown Chicago since the 1960s. Rated 4 Stars by Roger Ebert, and rated #1 Deep Dish Pizza by the Chicago Tribune. Open Tuesday - Friday from 11:00 a.m.-9:00 p.m., and Saturday from 3:00-9:00 p.m.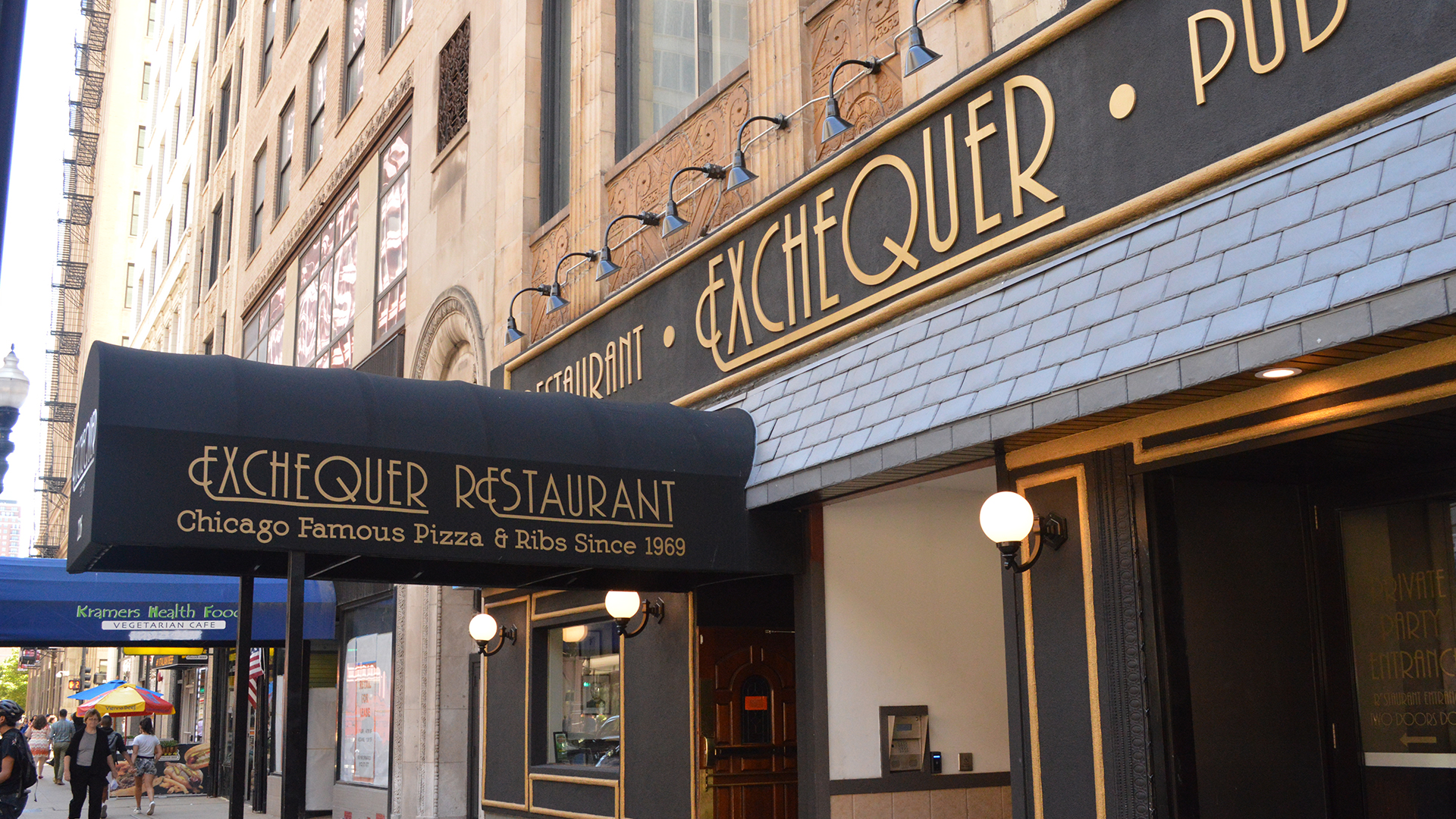 Indoor and outdoor. A local Chicago classic, Weber Grill is dedicated to providing guests with the best in class dining experience using Weber Grills. The food and service are inspired by the backyard grilling legacy that is synonymous with the Weber name. Seating is available indoors and on their heated patio. Make reservations here.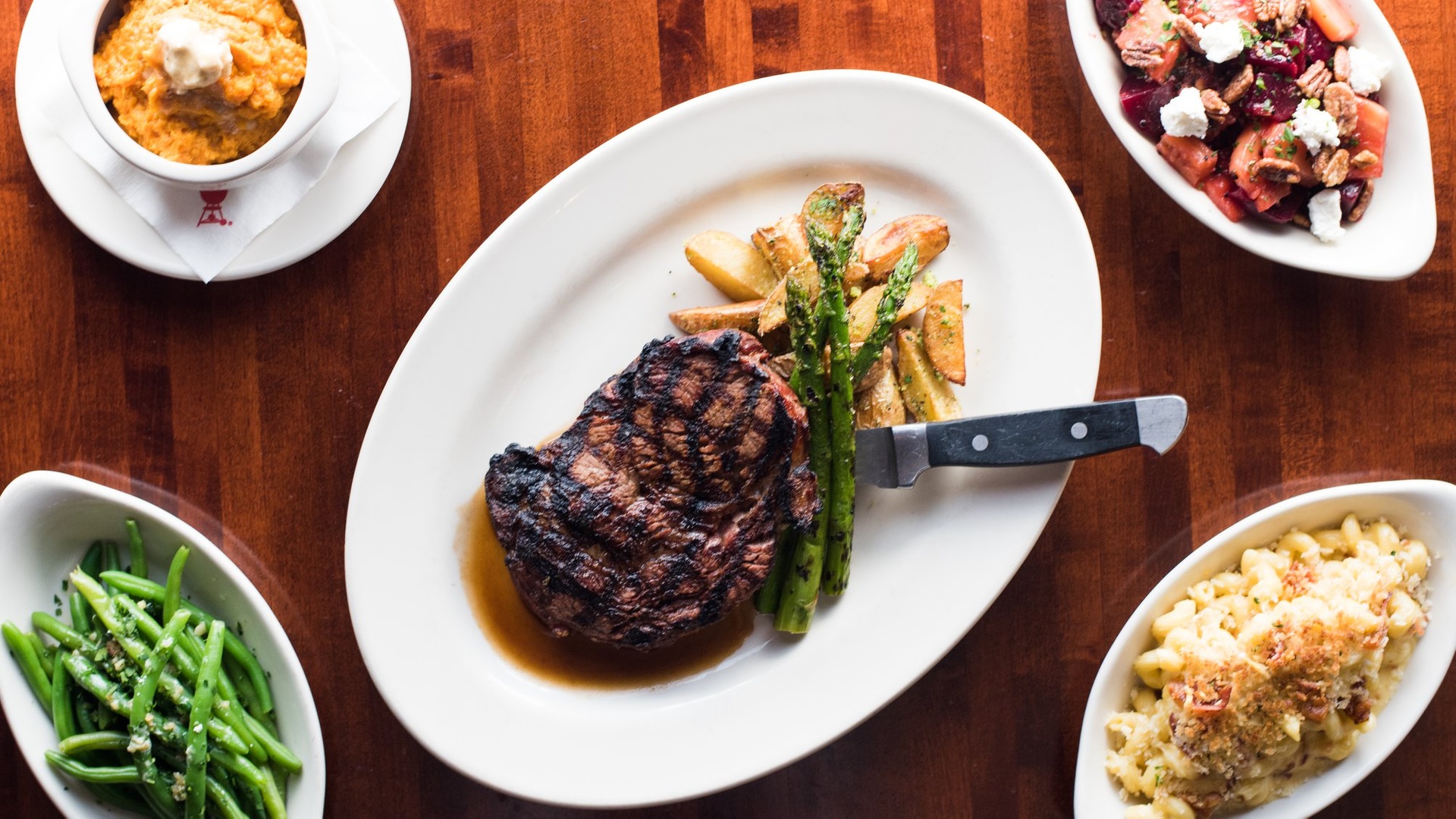 Indoor and outdoor. Formento's hopes to create a fun and relaxing environment for guests to enjoy dinner with them. Reservations are available for outdoor dining on their heated, tented patio, as well as for indoor dining and for their four private event spaces, with a limited number of tables available for parties of 2-6. All reservations can be made here.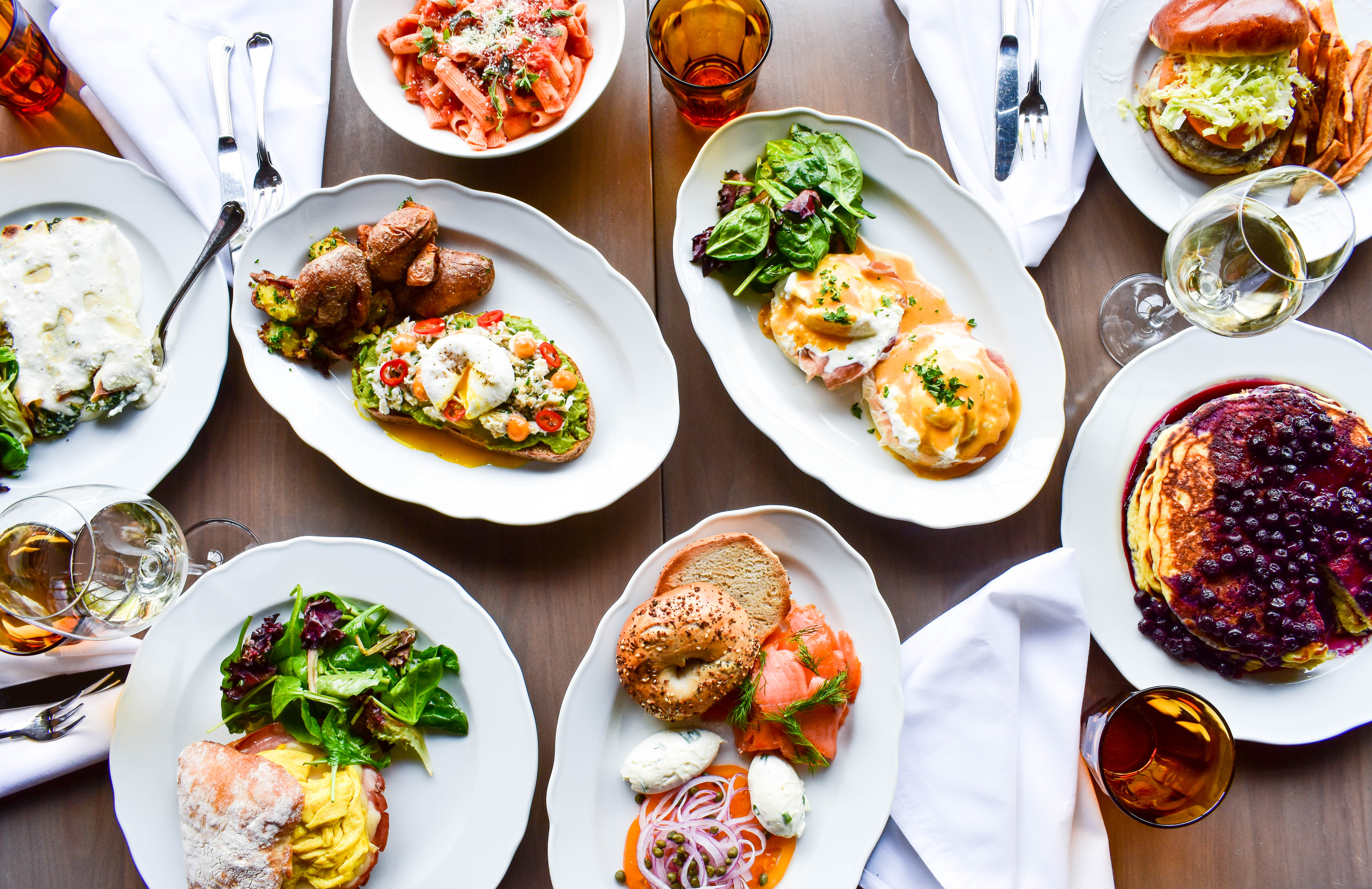 Indoor and outdoor. Experience farm-to-table dining in the heart of the Loop. Open for heated outdoor patio dining as well as limited indoor dining. Reservations are highly encouraged and can be made here.
Indoor. Grab a small group for a friendly game of darts at Flight Club Chicago. Social darts reservations are required, and groups are limited to 4 people for 1 hour. Enjoy various food and drink packages with your experience.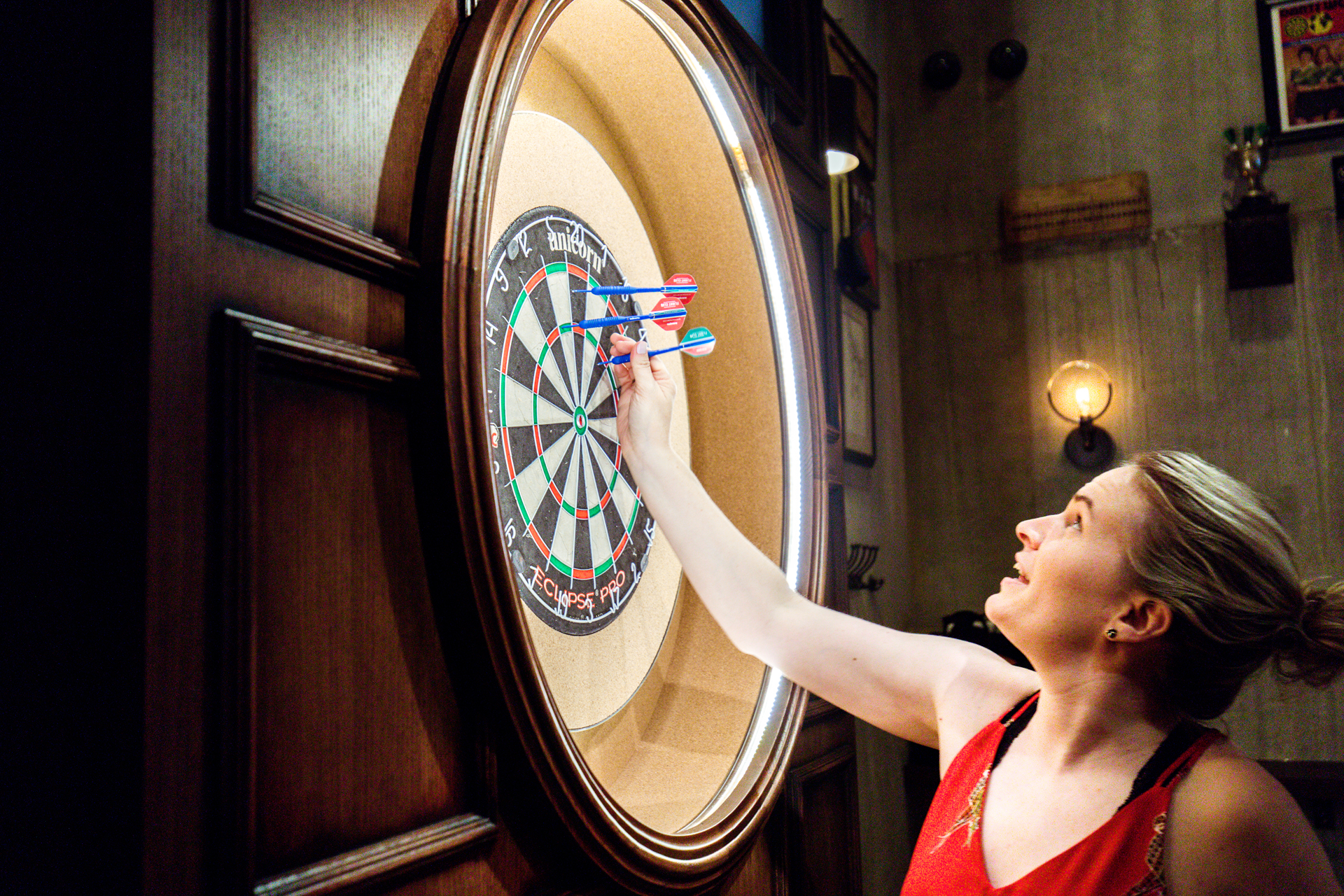 Indoor. AceBounce is ready to serve! Grab a gaggle of friends and play a round of ping pong with enjoying delicious drinks and appetizing food. Reservations are required for a maximum 1 hour game.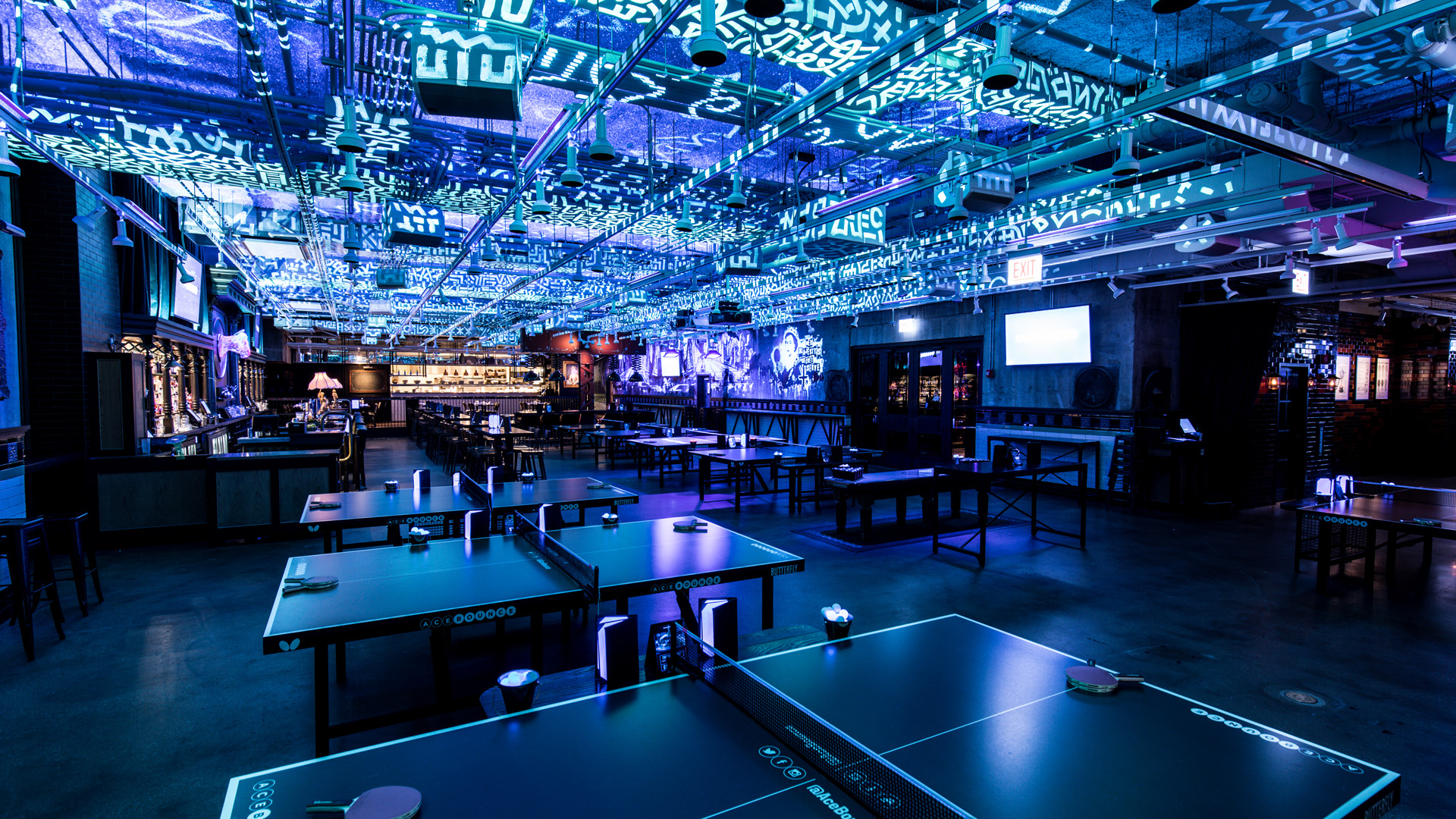 Indoor. Francois Frankie is an American Brasserie that features Chicago's first rotating carousel bar. The restaurant is now open for indoor dining following COVID-19 safety measures. Reservations can be made here.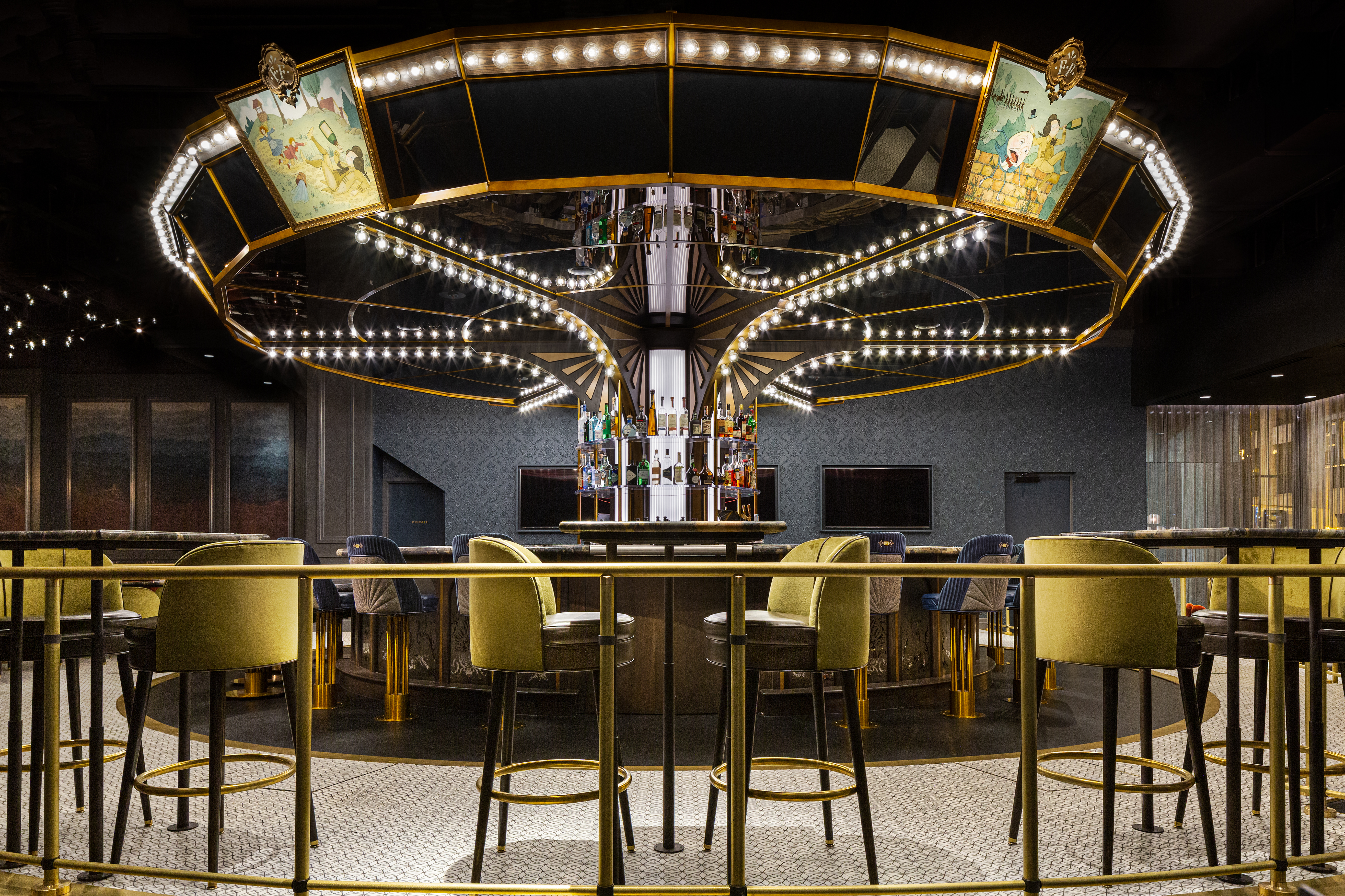 Indoor. We all need a little grilled cheese in our lives; we might as well get the best Chicago has to offer. Using locally sourced ingredients, you can call 312-285-2202 to pre-order for pickup in the Pedway (level B1), use the GayleV's app to order for pickup or free delivery within 1 mile of Block 37. As always, every Friday is lobster Friday!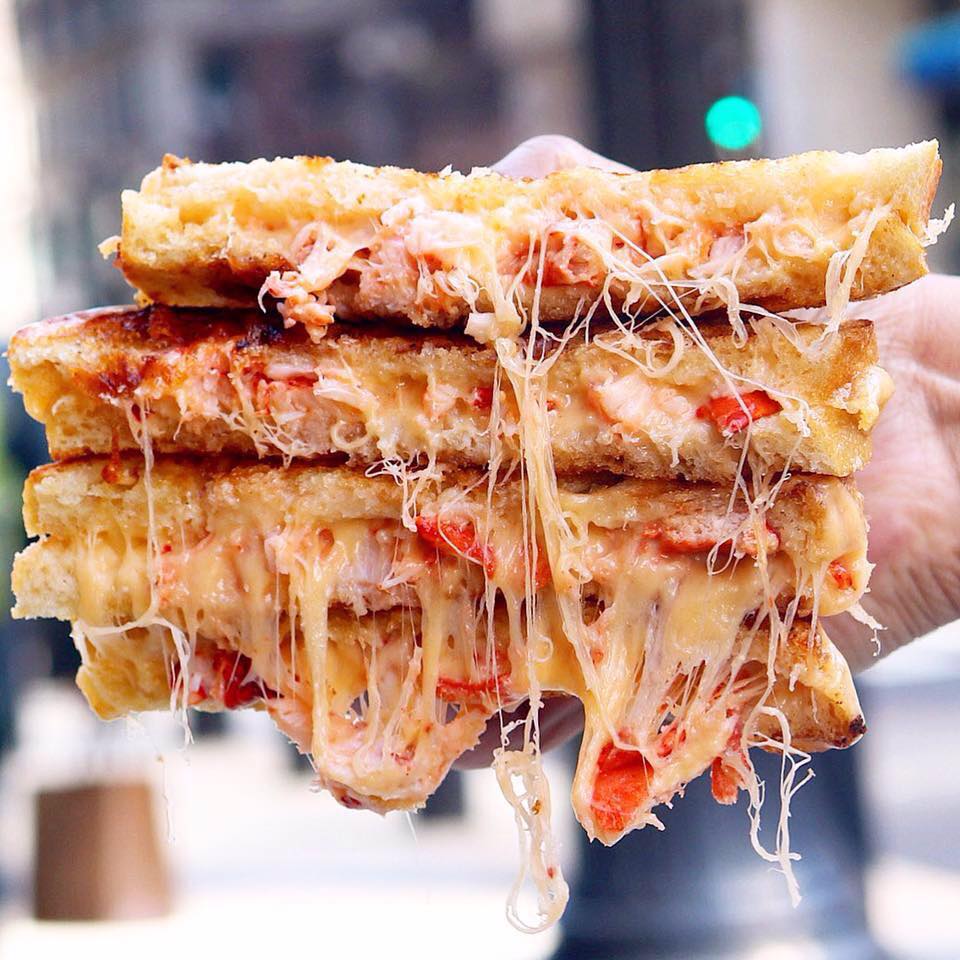 Indoor. Ocean Prime, an American seafood and steakhouse, is offering dine-in following COVID-19 protocols. Dinner reservations are required Tuesday-Sunday 4-9 p.m.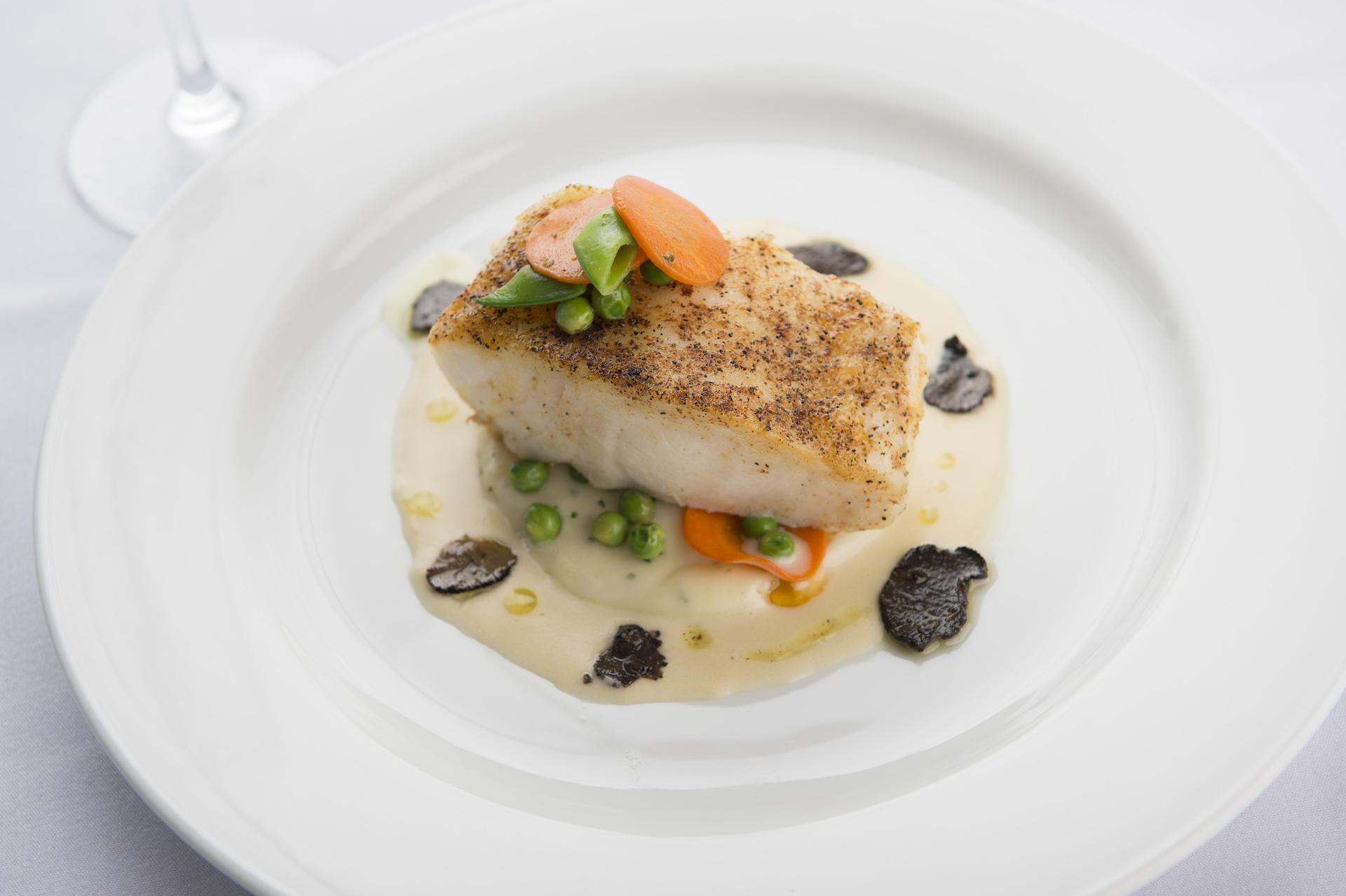 Indoor and outdoor. A Loop staple located in the historic Marquette Building, perfect for after-work dinner and drinks, The Marq offers breakfast, lunch and dinner on their heated tent patio, as well as indoors in the spacious dining room. Reservations can be made here.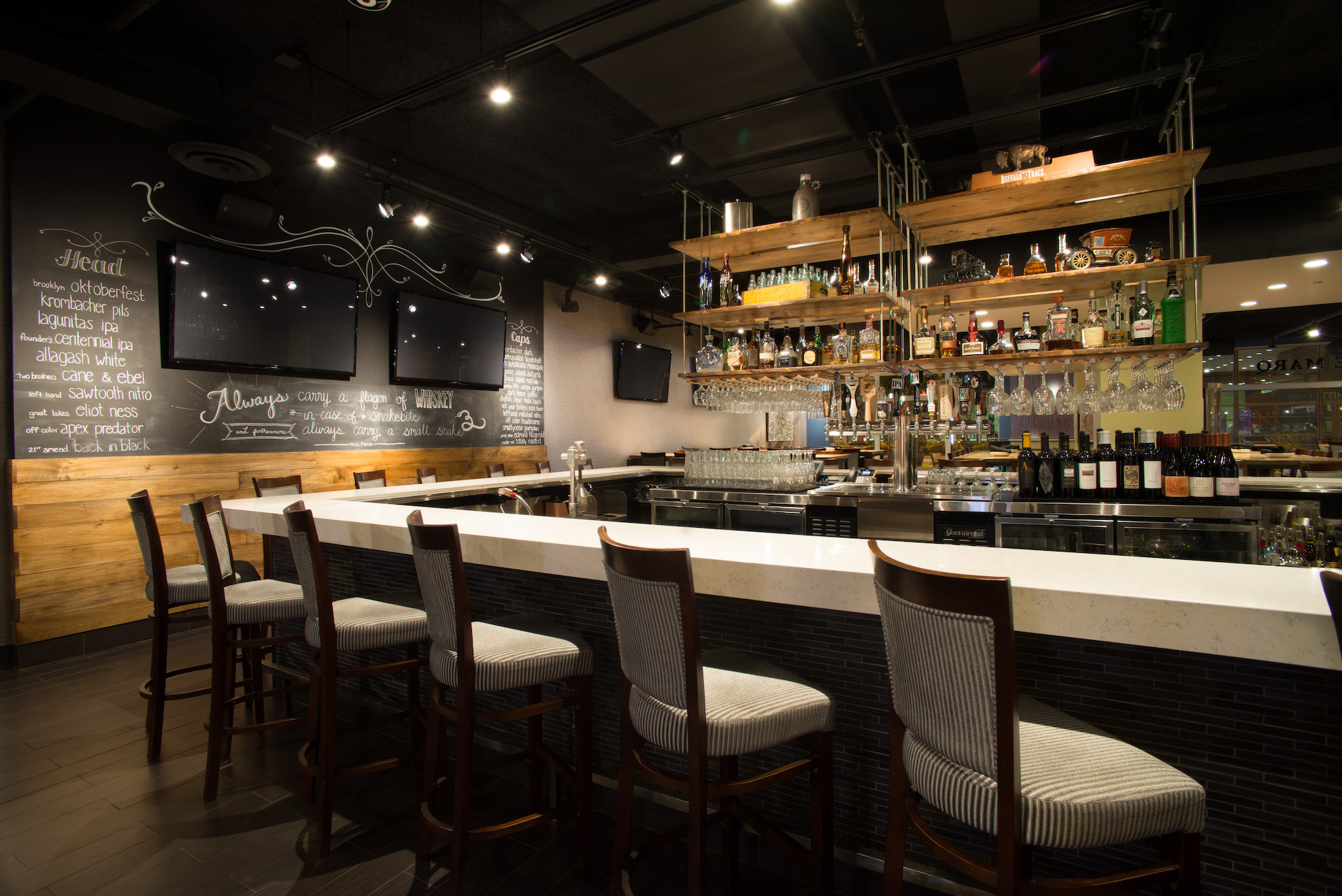 Indoor and outdoor. Chicago's favorite breakfast café, Wildberry Pancakes and Cafe is open for an open-air, heated outdoor patio and indoor dining. Reservations are not accepted, but you can check wait times in advance here.
Indoor. Monk's Pub is an American tavern filled with European antiques serving pub-fare & over 200 beers from around the world. This beloved Loop spot is now open for indoor dining.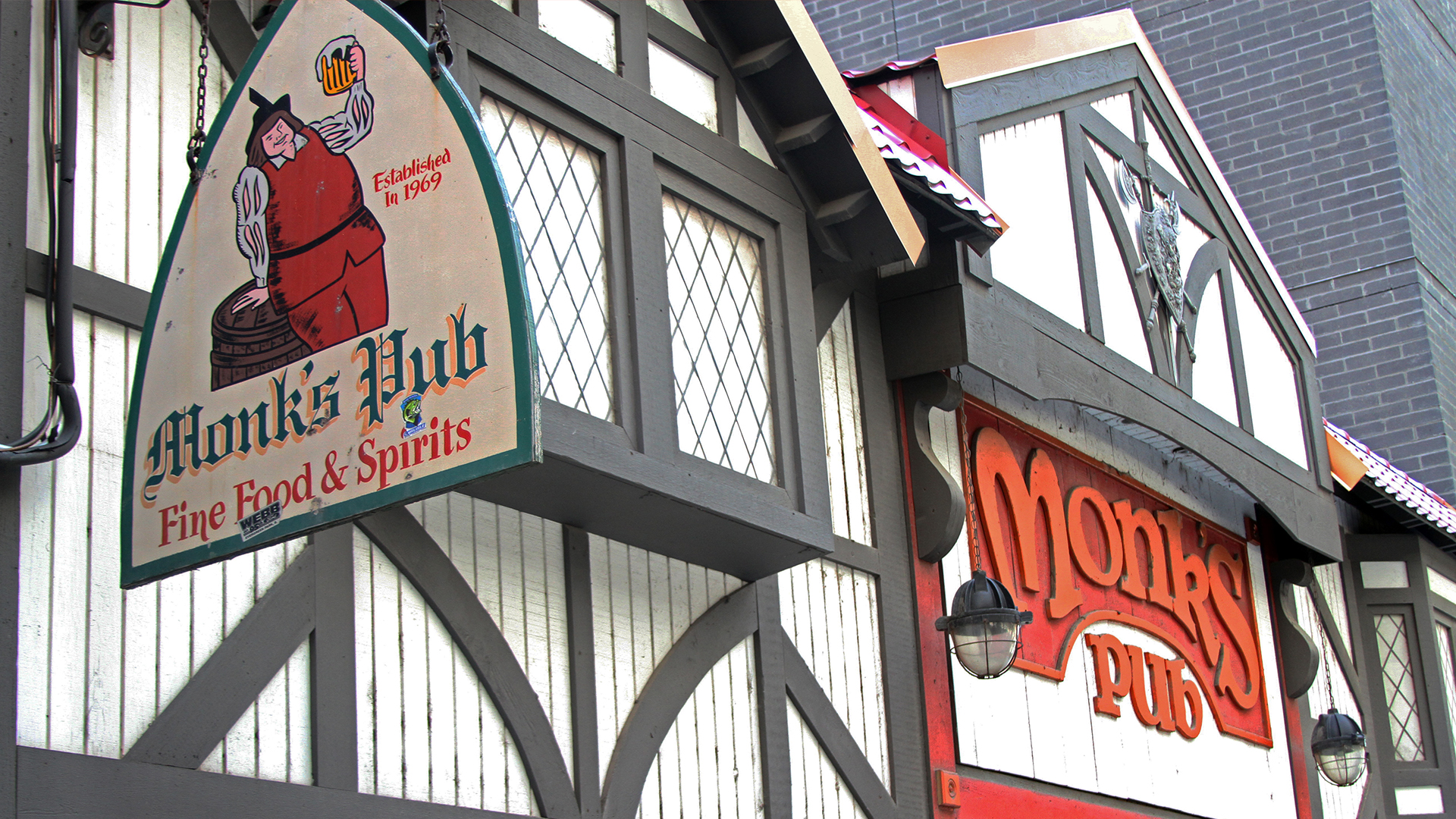 Indoor and outdoor. Fogo de Chao is serving their Brazilian steakhouse favorites in a large heated patio tent located across from the restaurant, and is open for limited indoor dining. Reservations are required and can be made here.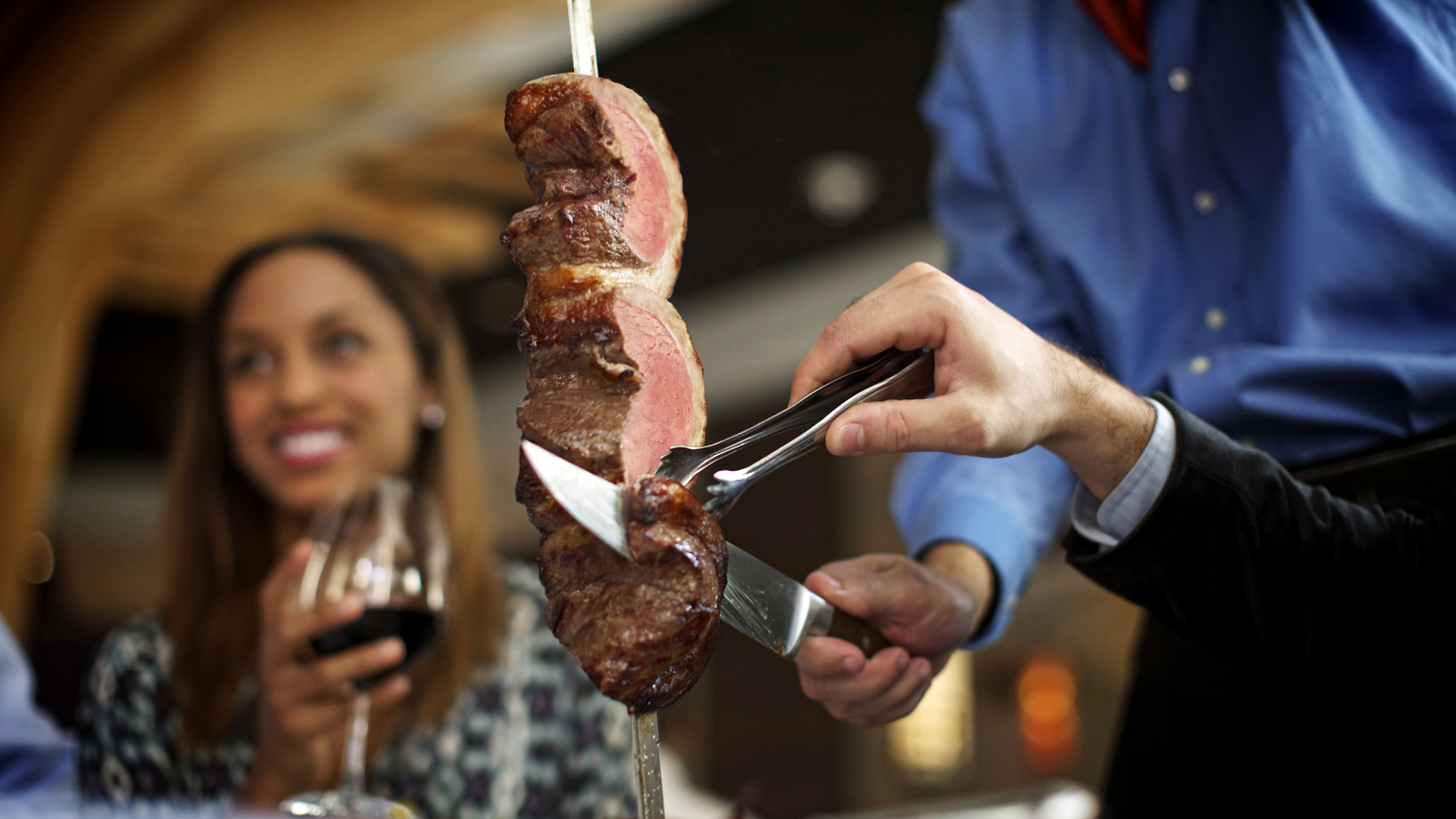 Indoor and outdoor. Pacino's is where Sicily meets South Loop with great antipasti, small plates, fresh-made pasta, and an extensive wine/cocktail list. Enjoy indoor and outdoor dining, and make your reservations here.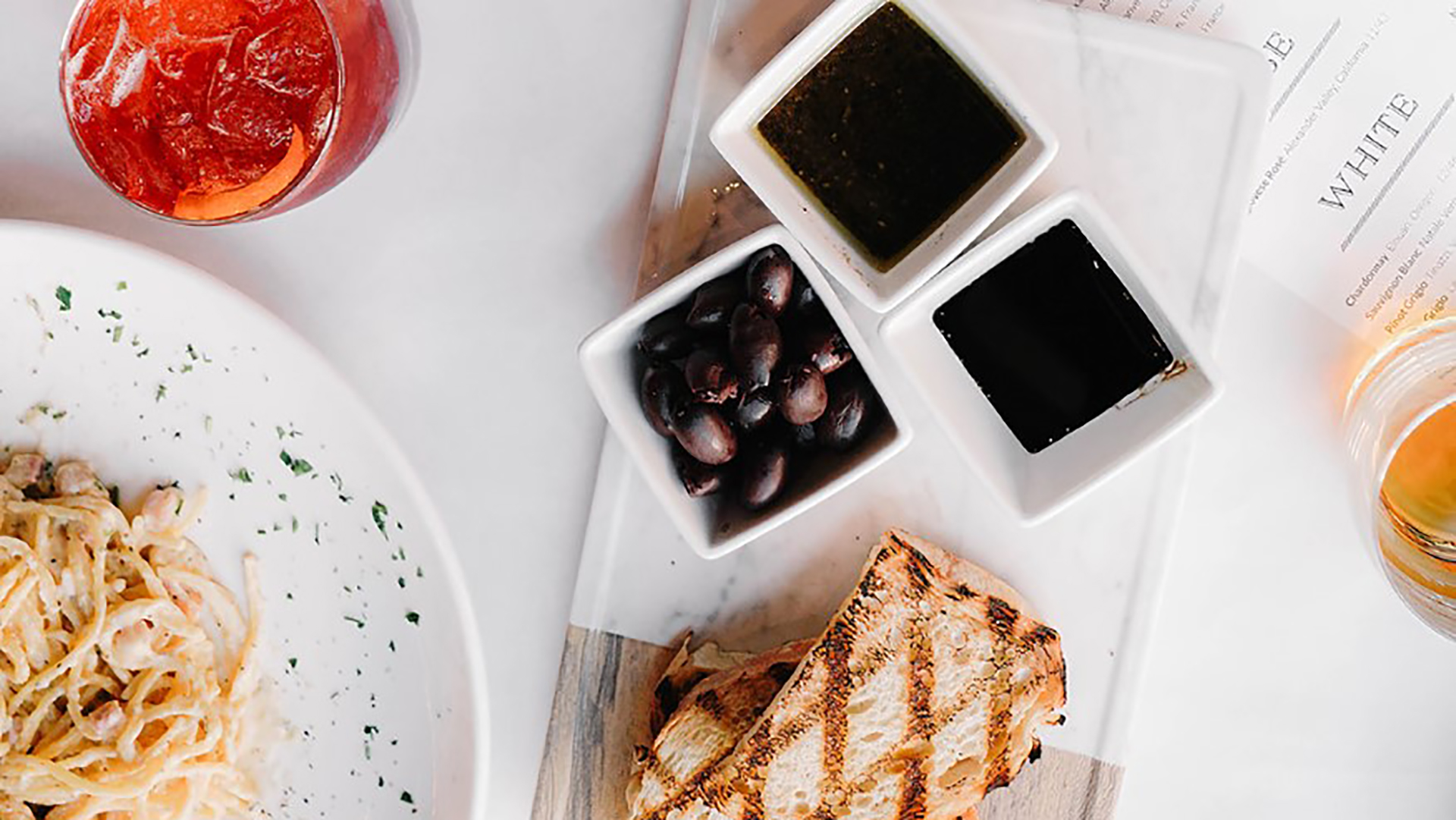 Indoor and outdoor. Goddess and the Baker is a casual Chicago café chain with iconic and colorful baked goods. The bistro features breakfast and lunch, as well as delicious baked goods. Cafés at 33 S. Wabash and 44 E. Grand and a new location at 181 W. Madison are open for indoor and outdoor patio dining now.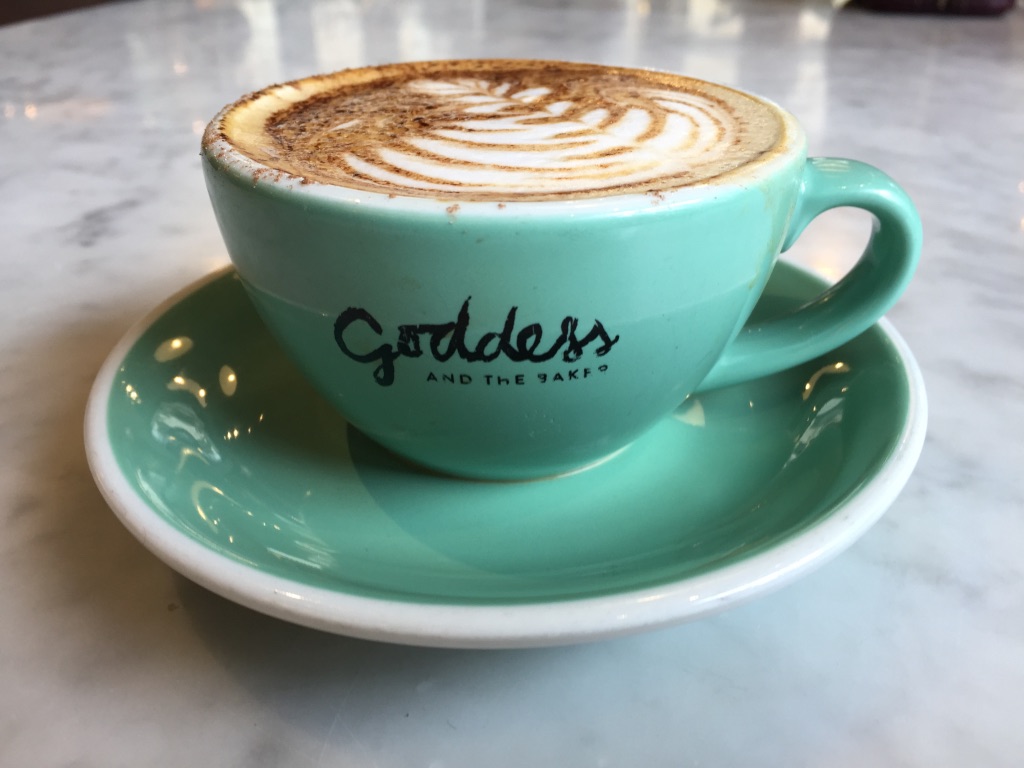 Indoor and outdoor. Roanoke is an upscale American tavern located in Residence Inn. The restaurant is open for indoor and outdoor patio dining, and reservations can be made here.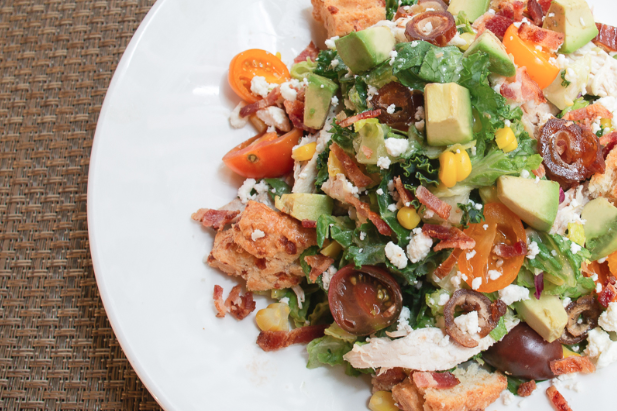 Indoor and outdoor. The quintessential British pub experience in the middle of Chicago opens their patio for diners with traditional menu items like fish 'n chips and chicken pot pie. Indoor dining is available as well, following COVID-19 regulations. All dining is limited to two hours, and reservations can be made here.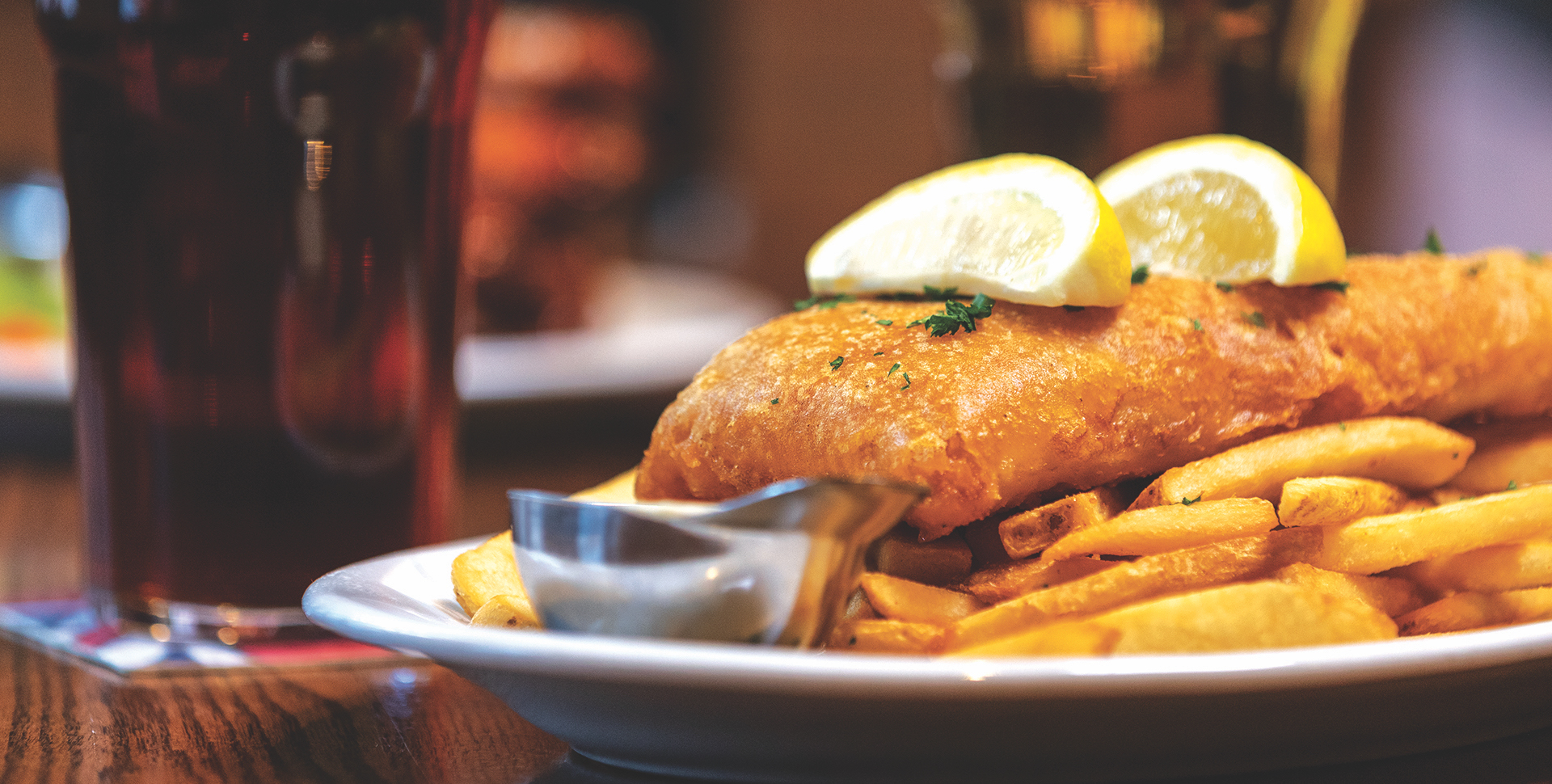 Outdoor. Nando's is an international casual dining restaurant originating from South Africa, with a Mozambican/Portuguese theme. It is the home of the world-famous, all natural flamed grill Peri-Peri chicken, which is marinated for 24 hours before being basted and cooked in Nando's Peri-Peri sauce. Their South Loop restaurant, located in the Roosevelt Collection Shops, features outdoor dining.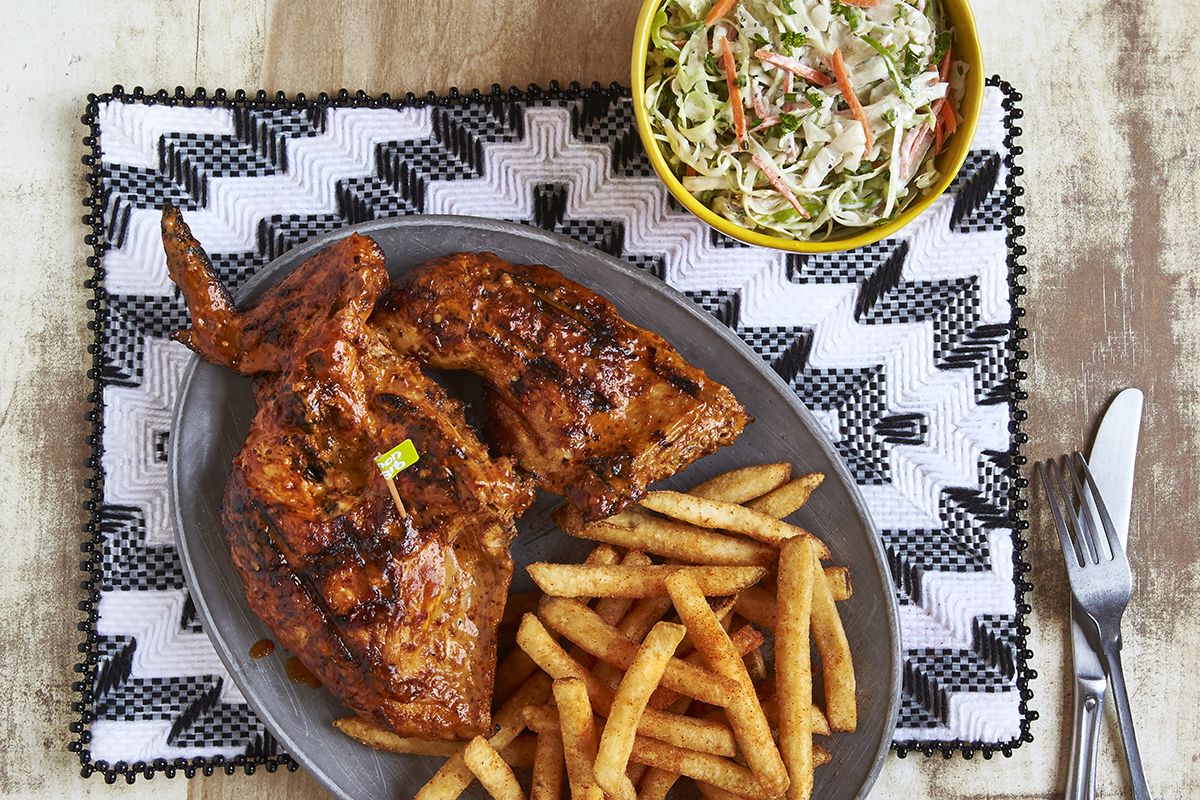 Indoor and outdoor. Boho-chic Beatnik on the River is open for heated patio dining and limited indoor dining at their beautiful West Loop location situated on the Chicago River. The Bonhomme Hospitality Group restaurant has dinner and brunch menus available. Reservations can be made here.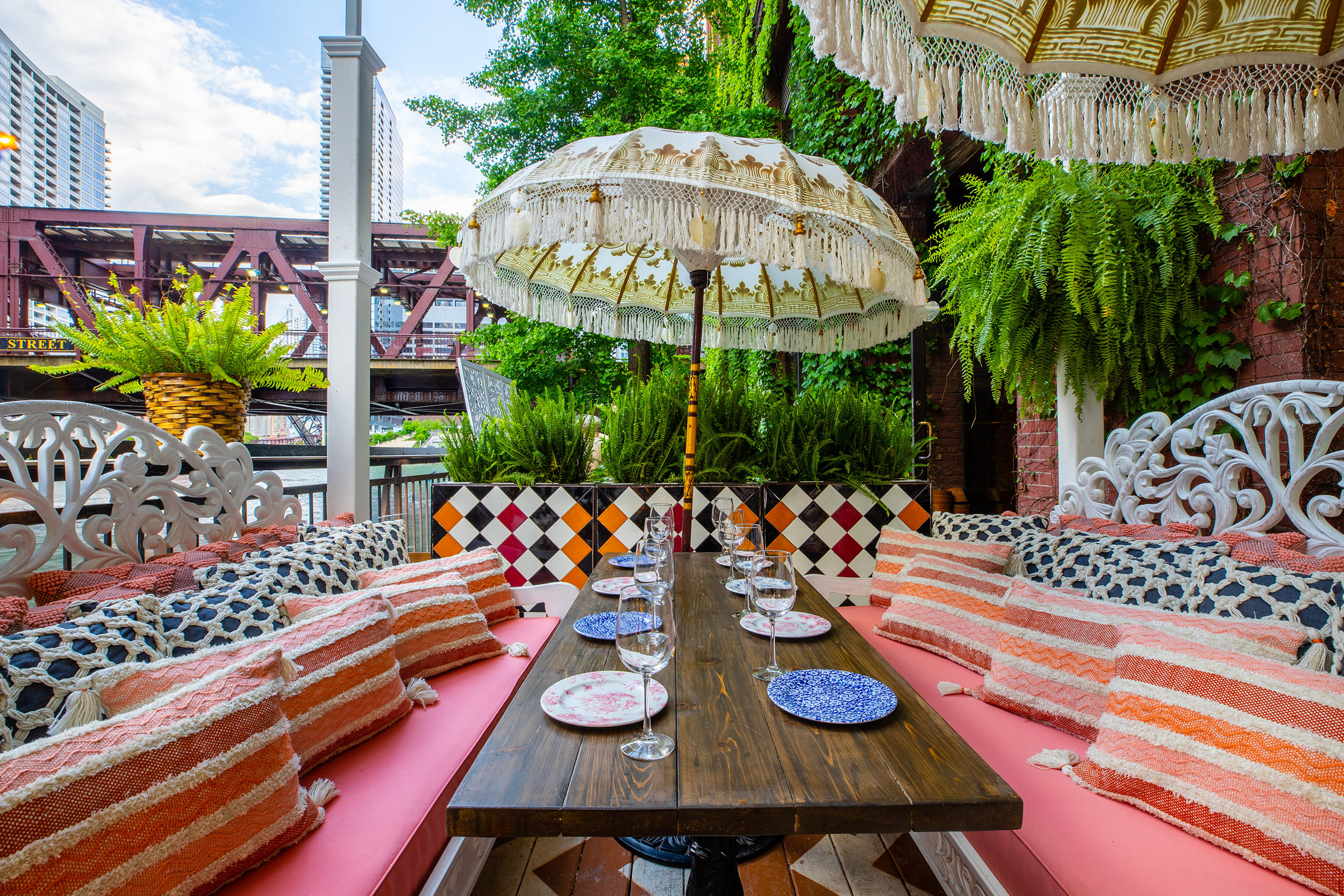 Indoor and outdoor. For the true Chicago steakhouse experience, you've got to go to Morton's. Now open for indoor and outdoor patio dining.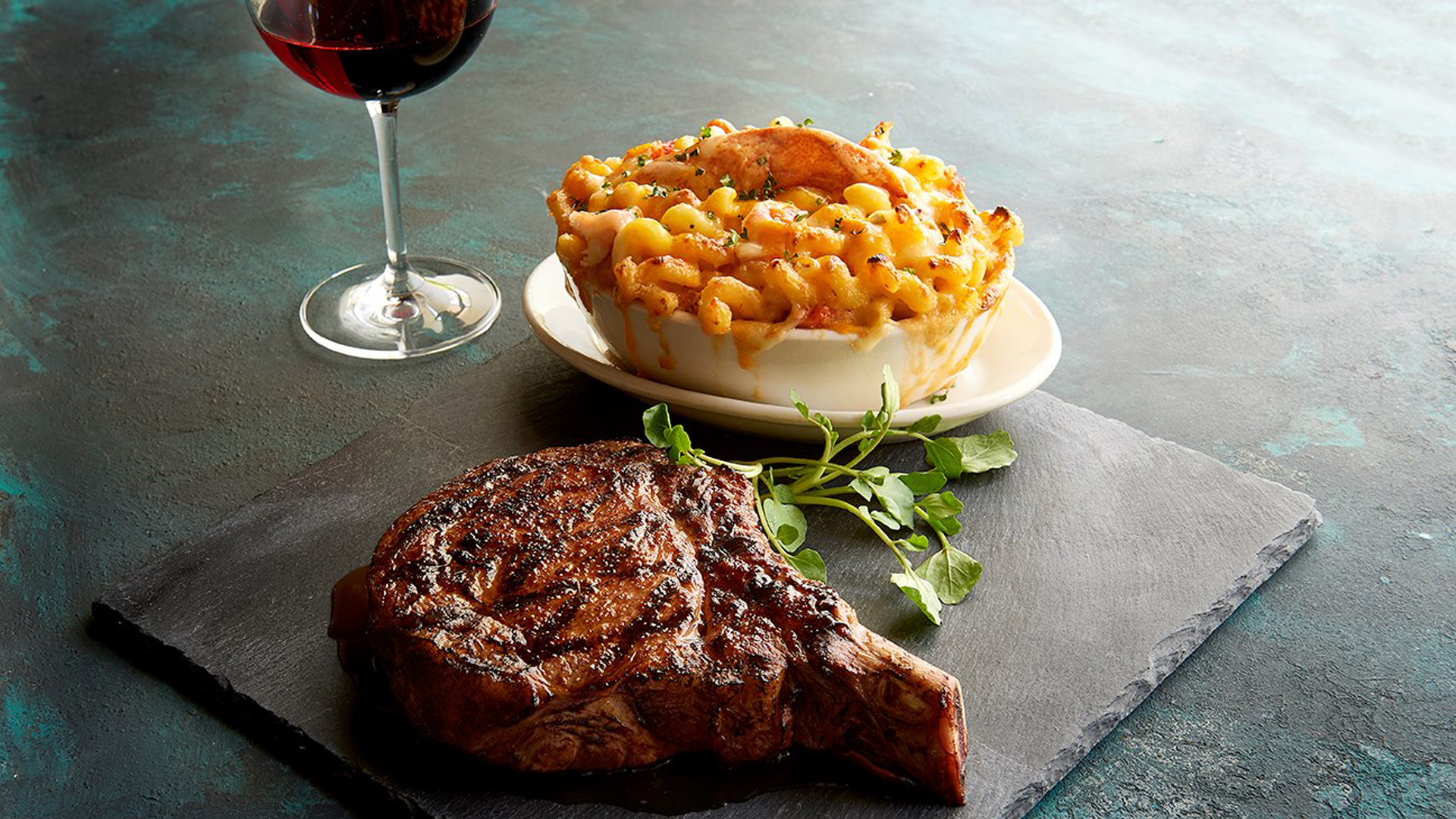 Indoor. This Italian café is open for reservations, Sunday-Thursday from 11 a.m. to 10 p.m. and Friday-Saturday from 11 to 10 p.m.
Indoor. Heritage Outpost has reopened its café at 30 E Adams with new cozy furnishings. Located in the lobby of FLATS The Alfred apartment building and just steps from the Adams/Wabash CTA, a limited number of indoor diners are welcome.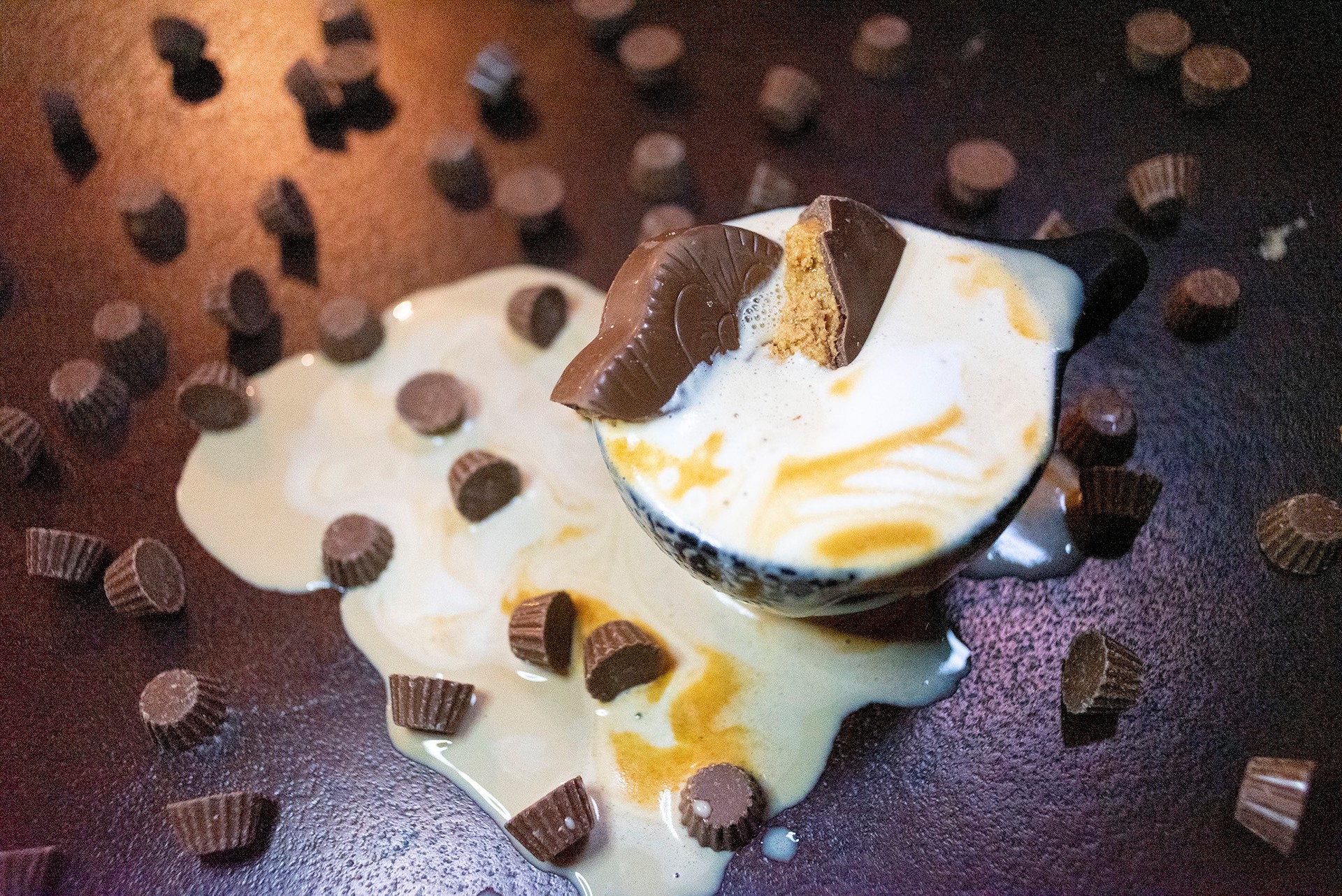 Outdoor. Known for delicious chicken, tasty desserts, and genuine hospitality, Chick-fil-A is open Monday-Saturday 8 a.m.-8 p.m with a sidewalk patio now available.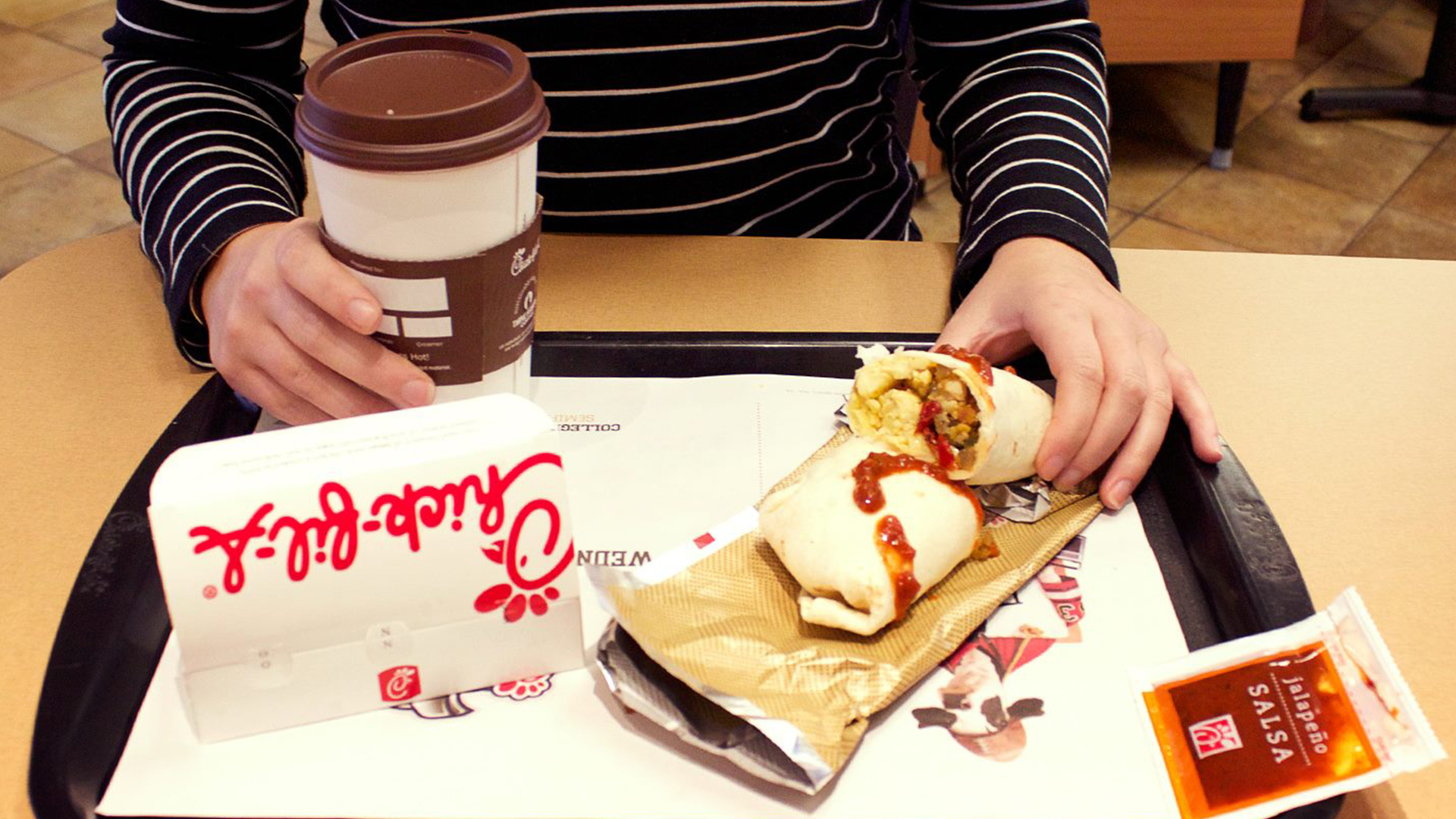 Outdoor. Several Corner Bakery Loop locations, including Michigan and Wacker and Goodman Theatre, are open for outdoor patio dining. All information relating to closures and operating hours for locations that are open are indicated on their website. Corner Bakery is also now offering free delivery with a $50 catering purchase.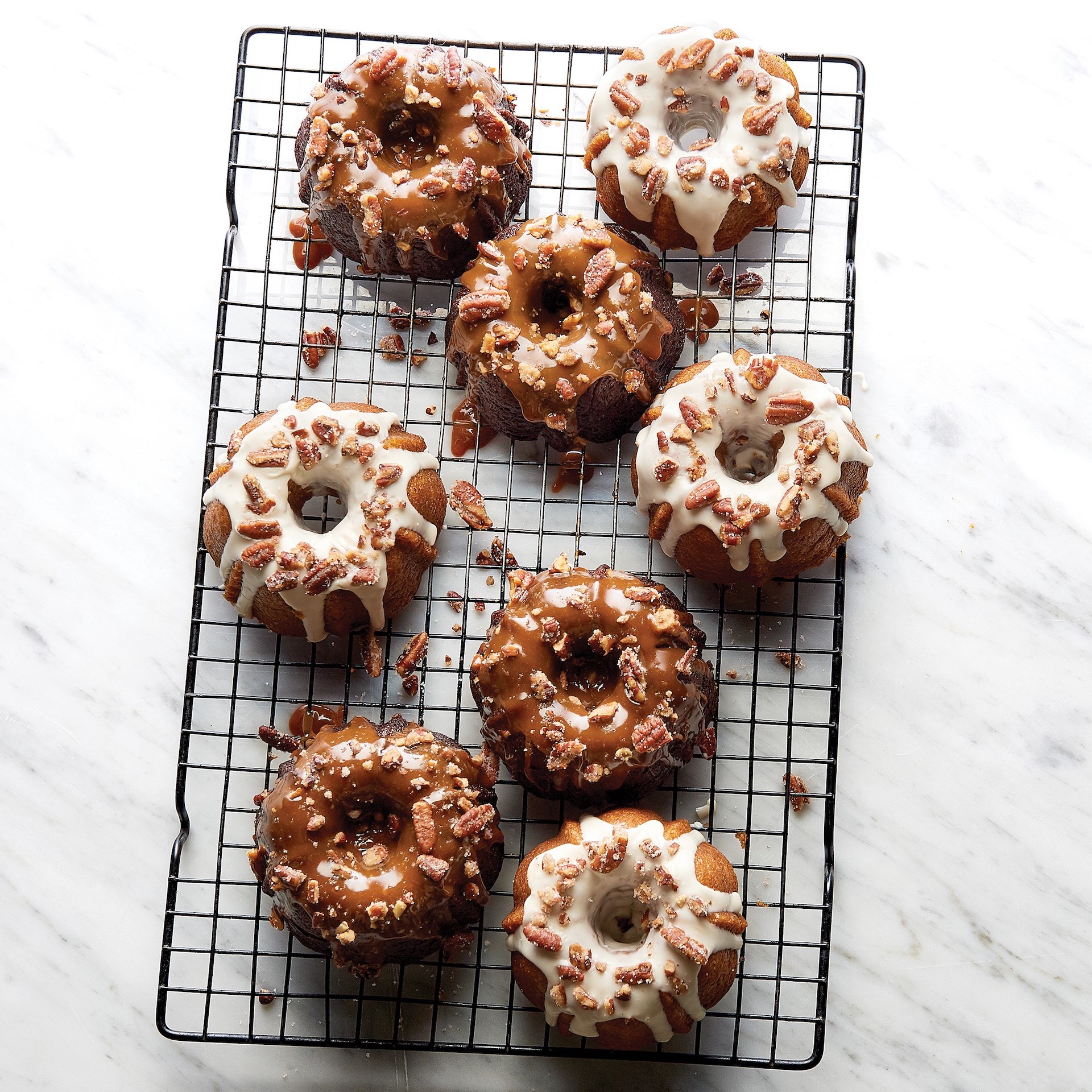 You Might Be Interested In: