3 MIN READ - While nearly all employees at HeplerBloom LLC in the Loop—a law firm that offers trial lawyers, estate planning services, business counsel, and more—have worked from home amid COVID-19, it would likely be impossible to maintain operations without one person willing and able to continue going into the office. That person is litigation support clerk Michael Lowe.
---
"Mike has been at the ready to provide attorneys with documents, litigation support, and supplies," said associate attorney Meghan Rigney. "Not only is he a lifesaver to all those he supports at our firm, but he is also helping to keep the plants alive in everyone's offices. His help knows no bounds! His patience and willingness to assist is an integral part of keeping us all at our best, enabling us to provide legal services without interruption during this difficult and uncertain time."
Lowe has continued taking the South Shore Metra line from his home in Lansing to his Loop office. His attitude through it all has been unwaveringly positive.
"I never hesitated; I stepped right into that role," Lowe said. "I understand what needs to be done. We need to keep a steady flow and have business run as normal. And I'm happy to do that, because what that says to me is they have enough faith in me to get the job done."
Lowe has been working in the Loop since he was a teenager, first at the McDonald's across from the Daley Center, then at 18 at the Cook County Clerk's Office, where he worked for 13 years. He has been with HeplerBloom for nearly four years now, and he said his favorite part of his job is the opportunity to learn new things, and the feeling of family.
"My favorite part is the people," Lowe said. "It's like a family setting. They allow you to shine in your strengths, and that's one of the reasons I don't mind putting forth my best effort to help and be this team player that I am."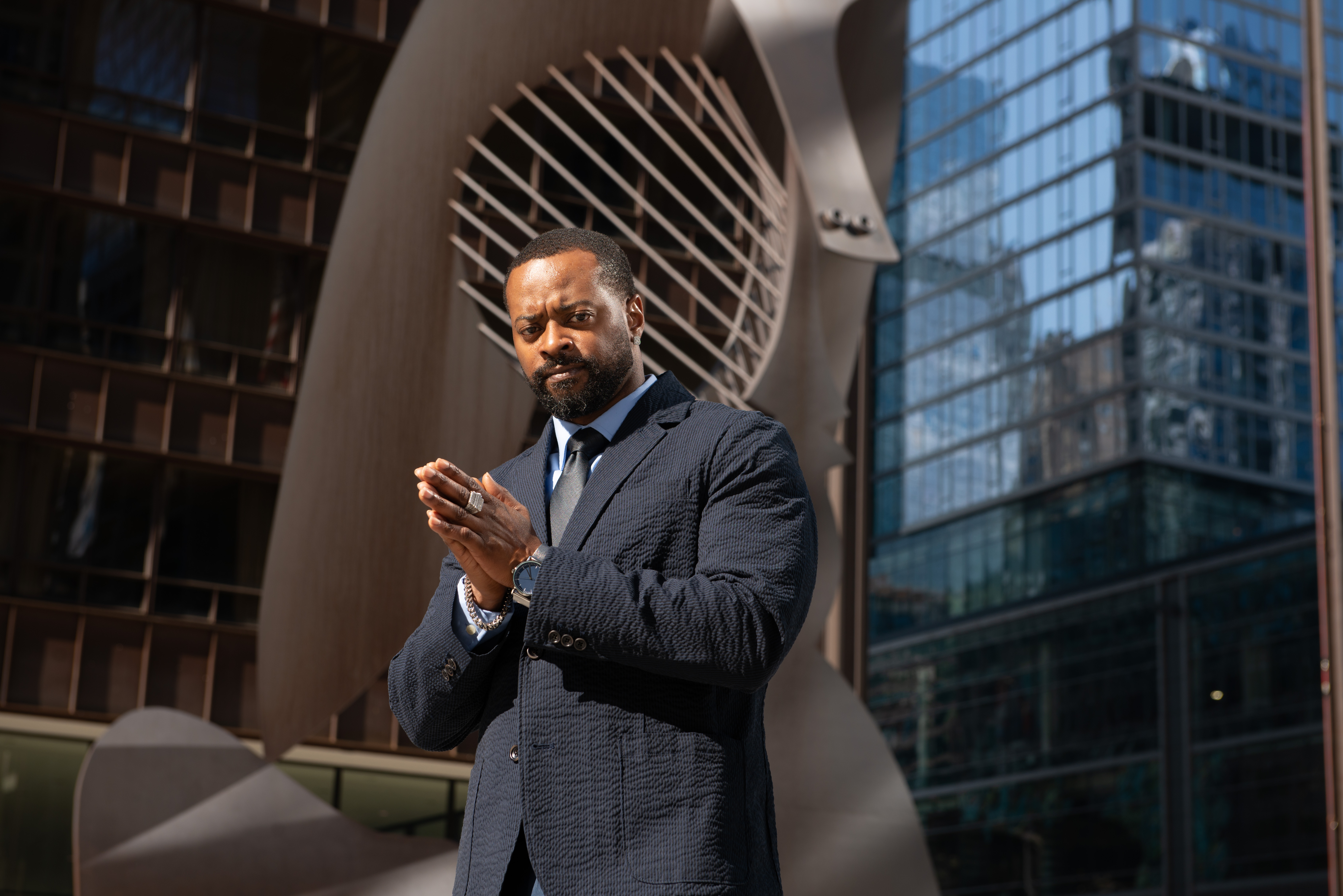 One of the most impactful moments of support Lowe's coworkers showed him was when they enlisted his services as an artist for an important company celebration. Lowe went into business as a full-time artist from 2011-2013, working as a sketch artist and painting on glass.
"One day, one of the partners came to me and said, 'Mike, our library looks terrible. Is there something you can do to put a creative touch on the library?'" Lowe said. "This was in preparation for one of the major partners' retirement. It was a beautiful feeling because they had asked several people around the office, and so many people said, 'Why don't you ask Mike?' They didn't know what they were going to get, but they entrusted me with this opportunity, and this was such a huge project because so many people were coming into the office to see it. The way I transformed it, and the response I got once it was all finished, it was so rewarding to me."
Lowe's job is rewarding in more ways than one—including, now, his title as the June Loop Employee of the Month. Lowe had nominations from 10 coworkers, a Loop Employee of the Month record. A firm-wide email was sent out acknowledging his selection for the award, and he even got an email from one of the firm's founders.
"Larry Hepler emailed me directly, and it was a beautiful feeling that he took the time to tell me he appreciated me," Lowe said. "He told me the feeling that I portray was the one he wanted to portray when he first started the company. And he succeeded in doing just that, because we feel like a family. And I do all I can for my family.
"That's just the type of person I am and the way I was raised," Lowe continued. "I want to dedicate this award to my mom. She's the reason I turned out to be such a wonderful guy. I just want to make sure she knows that she is appreciated, and that she did her job. I would like to also dedicate this to my better half for always being there to help celebrate my accomplishments and for always being an encouragement and a strong support system. And all praise, glory, and honor be to God. To whom much is given, much is expected!"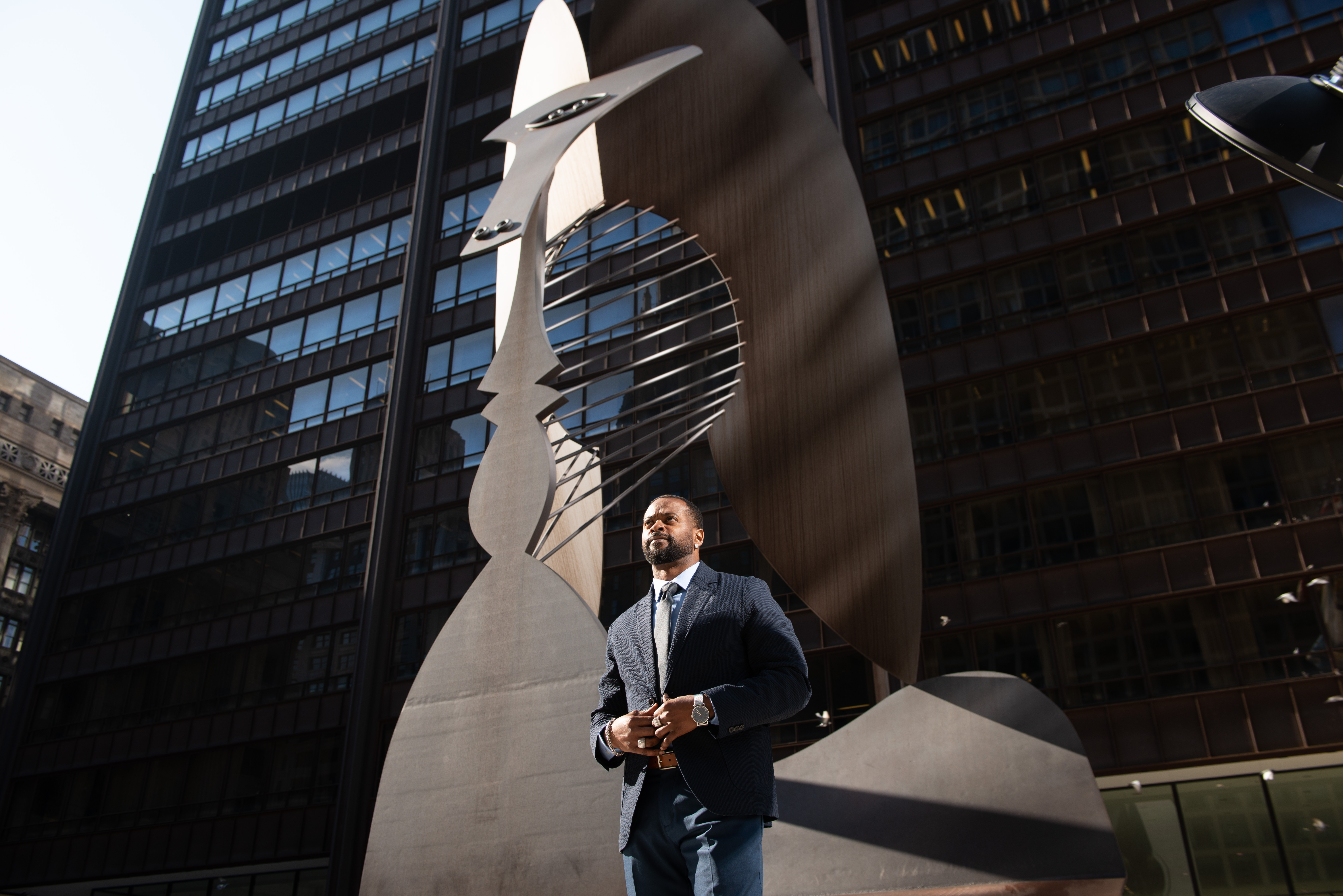 Photos by Organic Headshots
Do you know someone who works in the Loop and deserves recognition for the great work they do? Nominate them for Loop Employee of the Month. Find more information on award selection, rules and conditions, and a full list of prizes, here.
THANK YOU, COMMUNITY PARTNERS!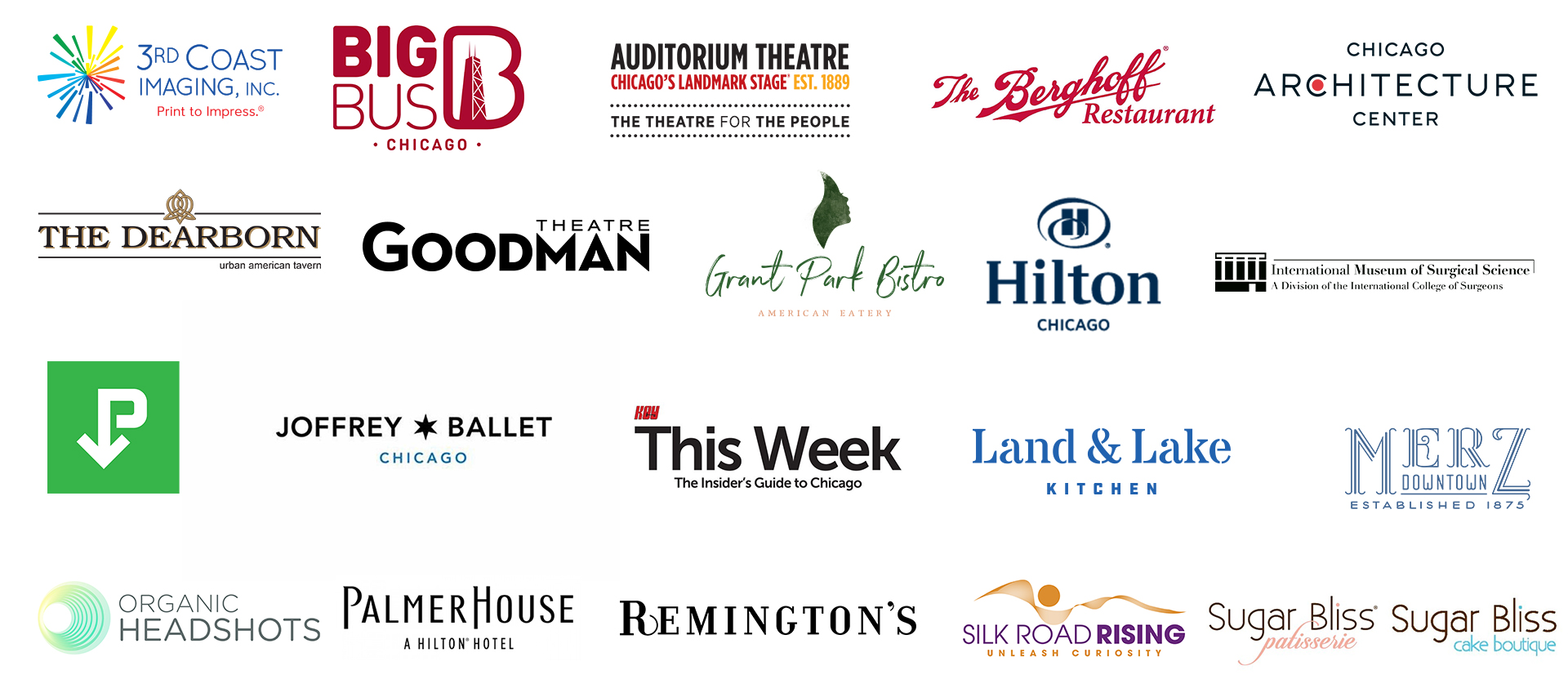 You Might Be Interested In: