3 MIN READ - On Friday, March 6, when hundreds of people flow into the Gene Siskel Film Center (GSFC) for the opening night of its 23rd Annual Chicago European Union Film Festival, House Manager Jacob Mikler will have already prepped the lobby and will be on hand to ensure each patron feels like a special guest.
---
"Jake's primary role is to make sure everything runs smoothly for all guests at the Film Center, from managing our box office and concessions staff to curating our extensive poster collection," said Leah Espinoza, Assistant Director of Operations and Digital Communications for the GSFC. "In short, Jake's role requires him to be the 'face of the Film Center' in many respects, but he proves to be so much more than that again and again. He is quick to strike up a conversation with newcomers to the Film Center and regulars alike⁠—always ensuring that folks feel welcomed in our film-fanatic family."
Mikler has been the Film Center's House Manager for a little over a year, and has worked in theaters for almost 15 years, starting as a concession worker and usher in theaters in Buffalo, New York. This will be his second Chicago European Union Film Festival, and although it marks one of his busiest times of the year, it is also a highlight of his job.
"I always tend to gravitate toward foreign films because I'm really interested in learning about other people's culture, and I think the best way to do that is through their art, be it literature, painting, or film," Mikler said. "For this festival, I just enjoy all the prep work—hanging up the flags in the back for all the countries that are in the European Union, getting ready for all the receptions and visiting filmmakers we host, things like that. I think it's nice that things are constantly different, constantly changing."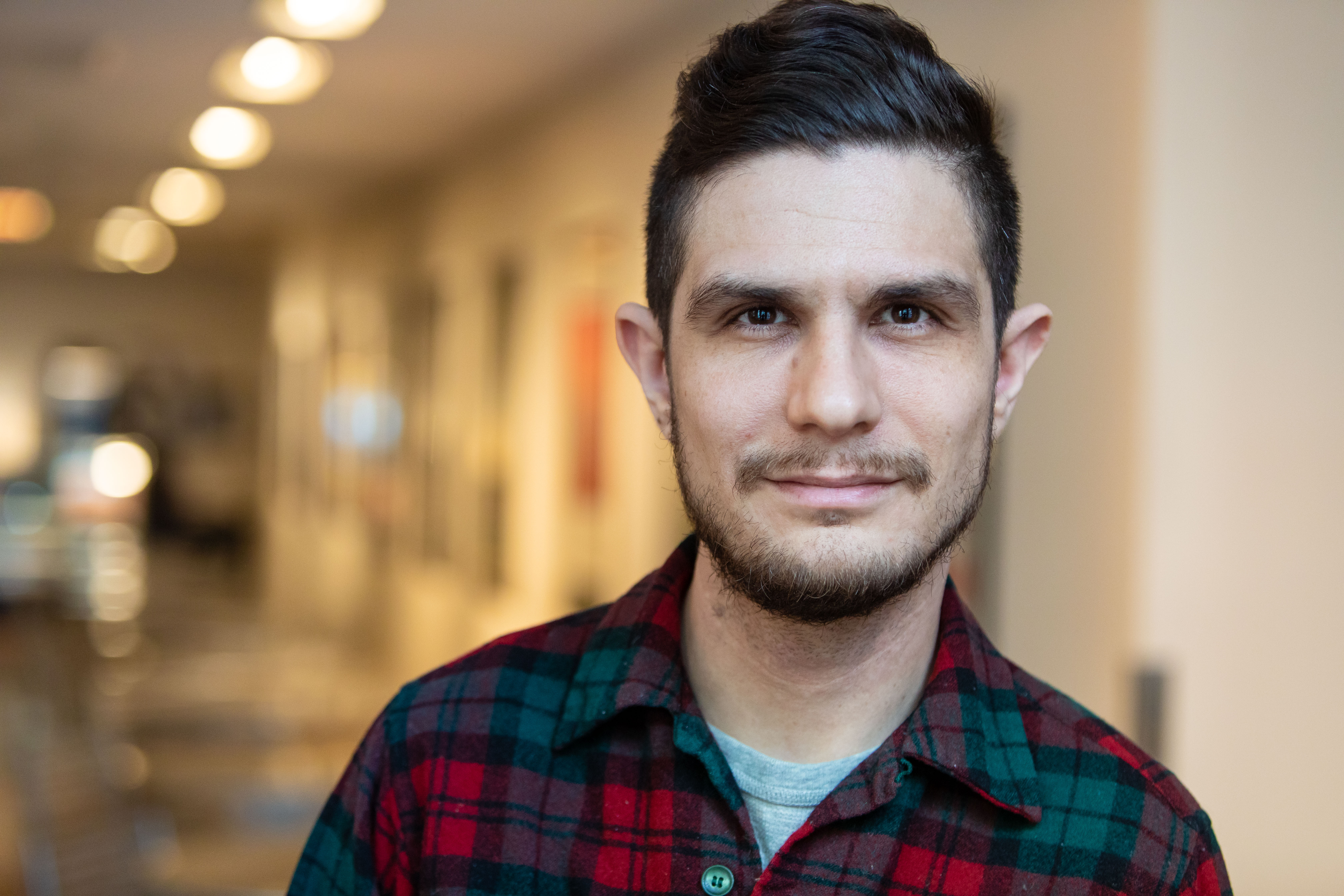 Mikler is a perfect fit for his job as House Manager both because of his love of film and because he thrives when he's able to interact with people and avoid being tied to a desk all day long. One of his favorite parts about his job is the ability to build relationships with like-minded film lovers, both staff and customers.
"I'm passionate about film, and I have an interest in it that helps me enjoy the work, but it's also a job where you get a specific clientele; it's very dedicated, a little offbeat, a little quirky," Mikler said. "It's just nice to talk about movies with people. For a lot of people this is a second home, and it's a way to turn off and escape."
Mikler enjoys working in the Loop because it offers a nice contrast to his quieter home neighborhood of Rogers Park.
"It's kind of like being right where all the action is," he said. "I think there's something that motivates and energizes you, being around that kind of environment."
When the weather is warmer, Mikler enjoys walking along the Riverwalk or spending time at the Art Institute of Chicago. But in the colder months, it's no surprise where you can find him if he's hanging out in the Loop: watching a movie.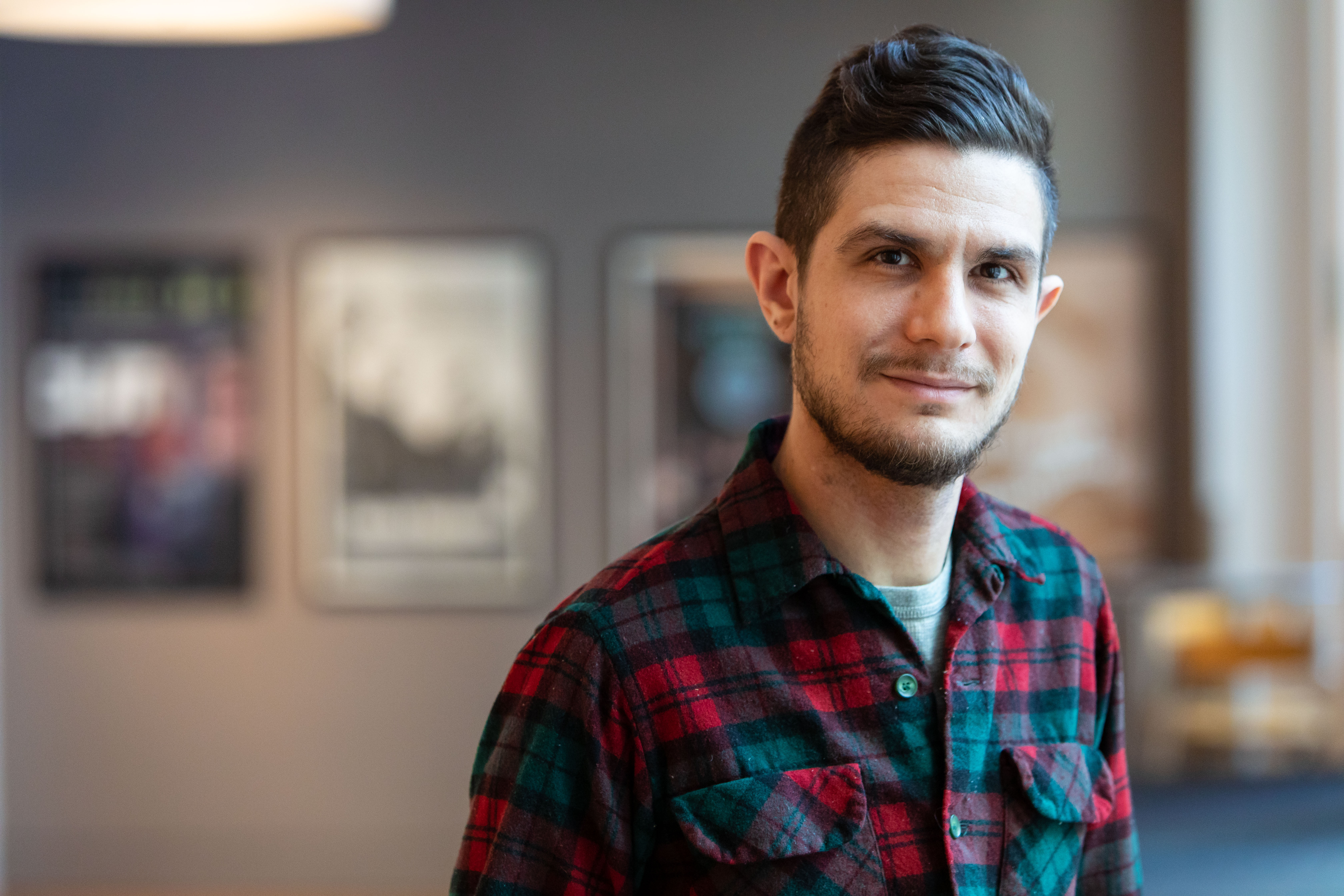 "Sometimes I'll come into the Film Center on my day off to watch a movie here," he said. "I guess it's kind of funny coming from somebody who works in a movie theater, but I'm one of those people who'll watch a movie almost every day."
Mikler is the kind of worker who is always thinking of what's coming next and always prepared to work on the ground alongside his colleagues. He knows he's good at what he does, but he wasn't expecting to be named the Loop Employee of the Month.
"I think I thought it was a joke at first," he said with a laugh. "Of course I'm very happy about it, but I'm also very humble. I think any job I've worked, whether I liked it or I didn't, I've always just put everything into it and always been very dedicated. So it is nice to be recognized for that."
Photos by Organic Headshots
Do you know someone who works in the Loop and deserves recognition for the great work they do? Nominate them for Loop Employee of the Month. Find more information on award selection, rules and conditions, and a full list of prizes, here.
You Might Be Interested In: