3 MIN READ - Stephanie Sanchez, manager at Land & Lake Kitchen and managing partner with LM Restaurant Group, doesn't just keep things running smoothly at a busy hotel restaurant. She builds community, among both her staff and her customers, in the spirit of LM Restaurant Group's family roots.
---
"LM is all about family," Sanchez said. "LM stands for Luc and Mary, the names of the owners' kids. I like to take that even further within the restaurant, keeping a team that feels like family. I feel like that shows to the guests when they come in. They see we're having fun, and they want to have fun, too. I think that's helped with our success."
Sanchez started working in restaurants to support herself during college, where she studied international relations and political science. She fell in love with the industry and continued moving up the ladder and around the country, until she found LM Restaurant Group. What attracted her to the job seven years ago was the opportunity to have a real impact; LM was small at the time, and Sanchez knew she could influence the direction of the company.
Land & Lake Kitchen, on the ground floor of the LondonHouse Chicago at Wacker and Michigan, opened in August 2017 under Sanchez's leadership. The concept is local and regional, celebrating the talent in Chicago's food and beverage community.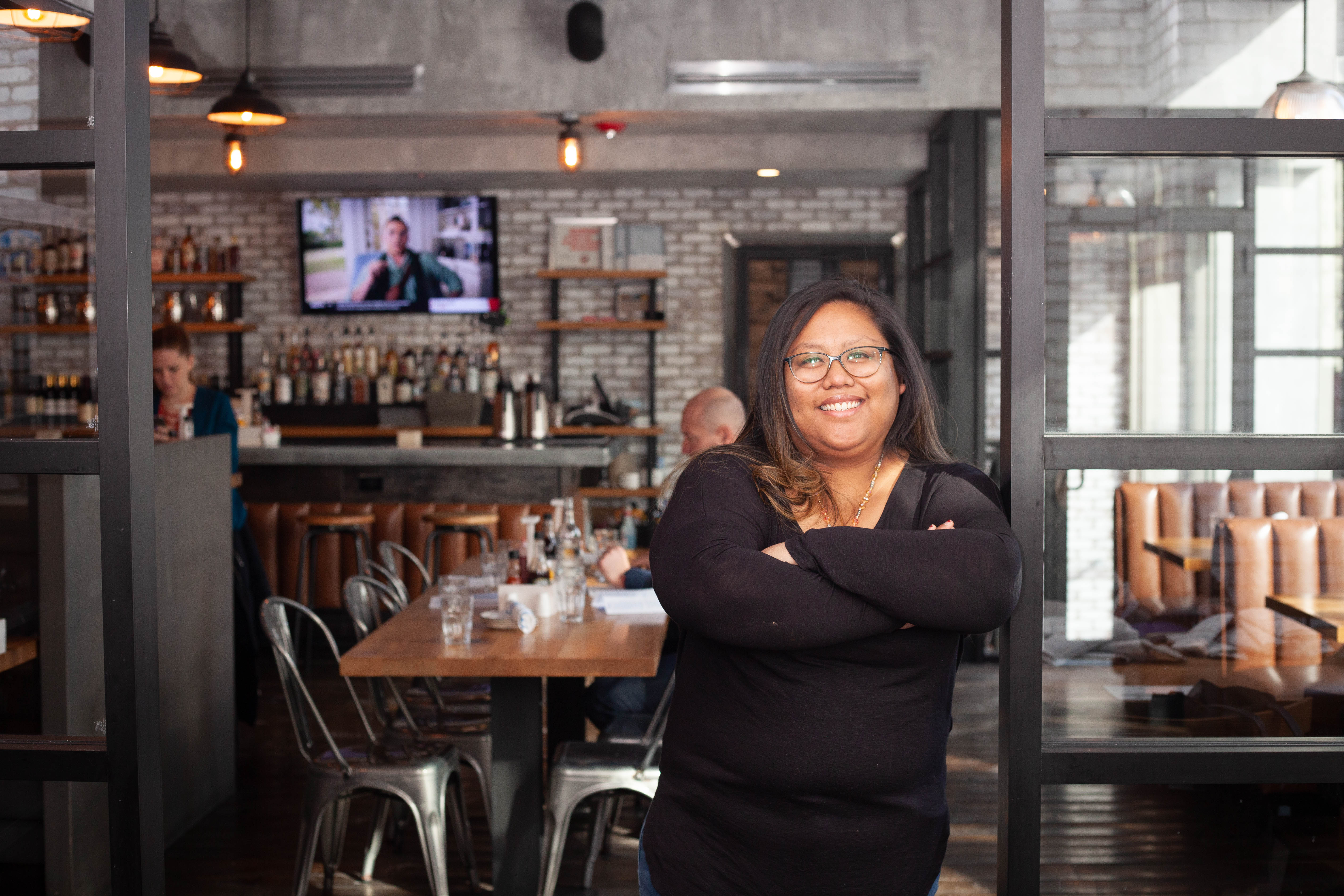 "We're pretty staunch on our beverage program; we try to support all the small businesses and local distilleries, and we don't carry Grey Goose or Tito's or any major label," Sanchez said. "There are so many artists in Chicago, and that extends into the spirits and beer industries. We like sharing that with people who visit the city."
Sanchez said there used to be a negative stereotype about hotel restaurants; they were known at one time for being overpriced and generic, but now some of the best meals you can find in the Loop are at hotels. They don't just serve visitors anymore, but also workers looking for a great spot to host a lunch meeting or get together with friends and colleagues for happy hour, as well as a fast-growing residential population. This building of a local community only adds to the authentic Chicago experience for visitors, and creates a work environment Sanchez loves.
"I know there are a lot of people who still don't think of the Loop as a neighborhood, but I get people in here on a regular basis who make this their spot for lunch or their spot for happy hour," she said. "It does feel like a community."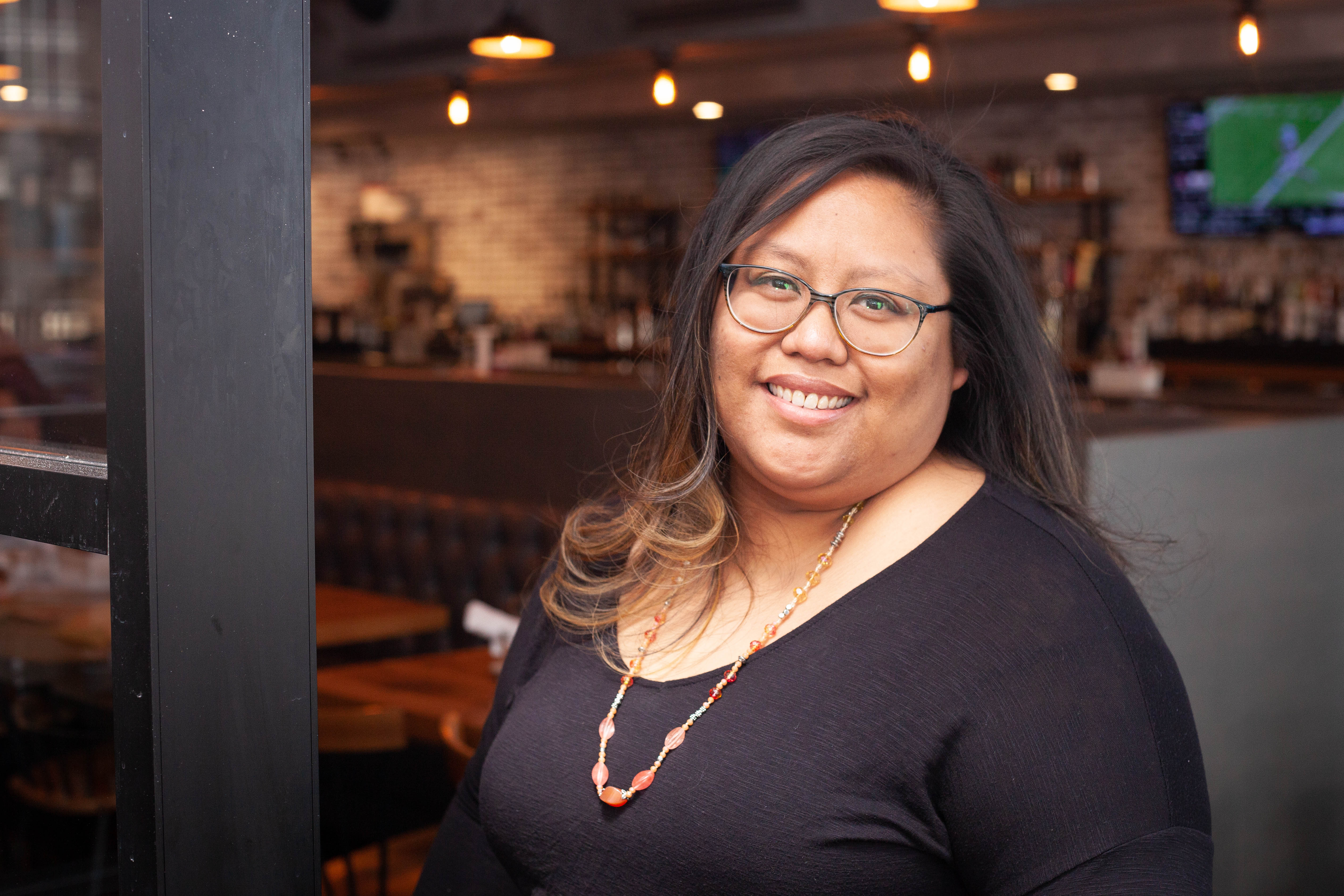 Sanchez also builds community through volunteer work with her church, Holy Name Cathedral. She volunteers her voice for the church's Women's Schola and Cathedral Filipino Singers, and she volunteers her time by organizing things like food drives and potlucks. And, appropriately enough, she was introduced to the church by a customer at a Ravenswood restaurant she worked for about five years ago.
"It started in the restaurant, so that's kind of ironic," she said. "One of the members of the church was dining in my restaurant. She was Filipino, and I'm Filipino, so she was asking if I sing and if I would like to join a group of other Filipino singers who sing through the church. So I started off with that."
While she knows her volunteer work and the warm tone she sets at Land & Lake Kitchen are valuable, Sanchez said she was surprised to hear she had been selected as a Loop Employee of the Month.
"I just work in a restaurant, I'm not doing anything crazy or cool," she said with a laugh. "I do help out in the community, I do volunteer work through church, but there are some people who are doing really monumental things, so I just never thought I would be considered for something like this. It was very touching for me."
For her staff and her regulars, the community Sanchez builds at Land & Lake Kitchen is worth recognizing.
"I've had the enormous pleasure of working with Stephanie for over five years, and her work ethic, commitment toward her job, and desire to inspire and build up those around her is unparalleled," said Lauren Hammond, LM Restaurant Group's Communications Director. "Her positive attitude and smiling face always improves my day and that of everyone around her."
Do you know someone who works in the Loop and deserves recognition for the great work they do? Nominate them for Loop Employee of the Month. Find more information on award selection, rules and conditions, and a full list of prizes, here.
You Might Be Interested In: