3 MIN READ - As the Auditorium Theatre's Assistant to the CEO, Kathy Bliss manages calendars, sets up meetings, takes minutes, serves as liaison to the Board of Directors, and handles other administrative tasks. But what sets her apart is all the work she does outside of her job description.
---
"Kathy has been a dedicated employee of the landmark Auditorium Theatre for more than 15 years, and she truly goes above and beyond for the Auditorium and its staff," said Lily Oberman, Associate Director of Communications for the theater. "Kathy has babysat campers from our summer camp program, Hearts to Art, when their caretakers were running late (even taking the kids to Harold's Chicken Shack for dinner); stayed up late finding a doctor to help a famous opera singer with laryngitis; and driven artists across town. Kathy is our 'office mom.' Our institution truly would not run without her."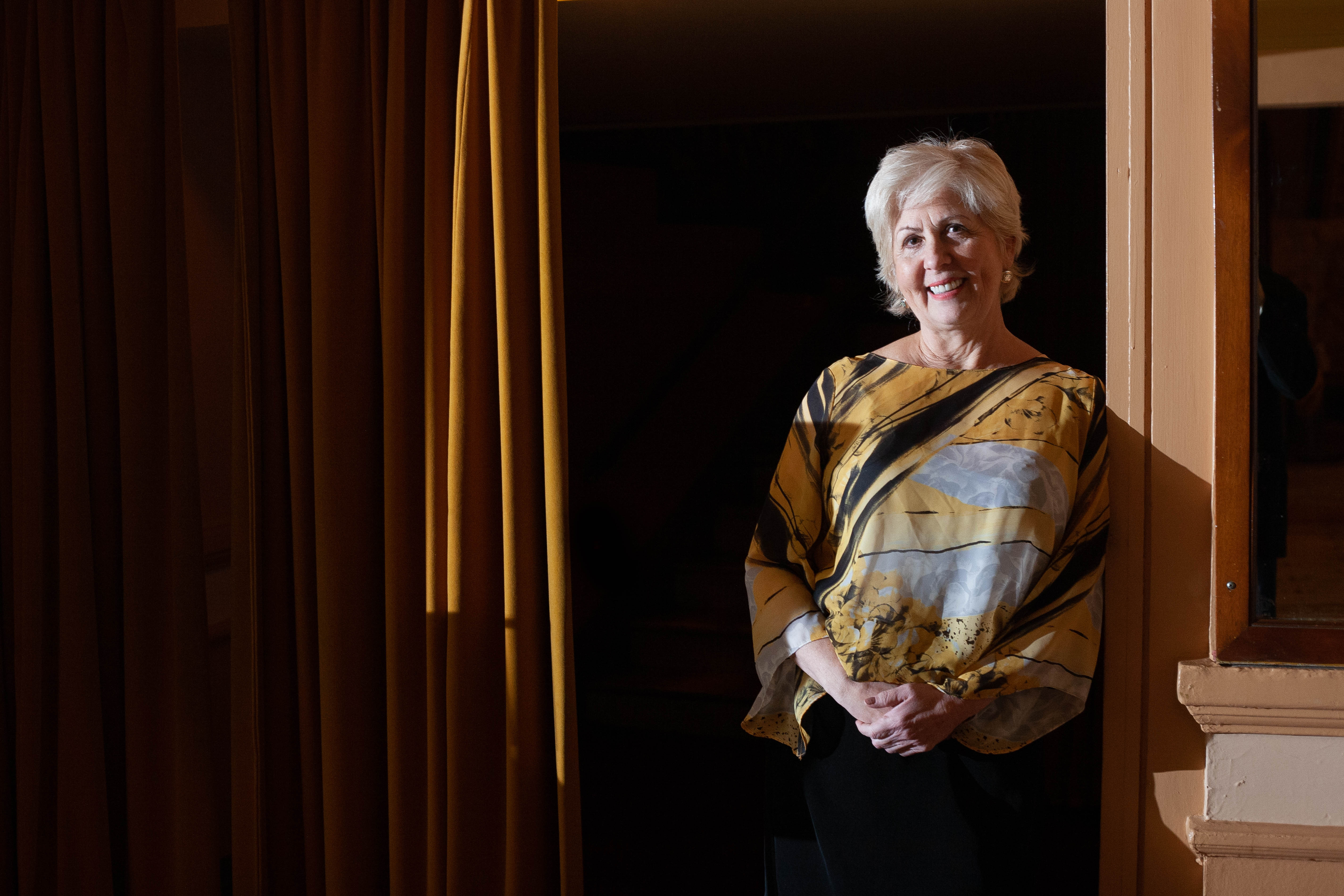 Bliss says she has heard the nickname "office mom" and can understand why her colleagues use it; she is drawn to the kind of work that supports others, and it's in those types of roles that she is happiest.
"In terms of doing an administrative job and aspiring to some lofty position, I honestly never had that desire," Bliss said. "I've learned that even people at the top need a support staff that helps them do the great work that they do. So I know I've found my niche."
Bliss sees her professional life in three phases: first, she worked in a very corporate, for-profit environment. Then she raised her children at home. And finally, she joined the Auditorium Theatre. For her first six months, she was answering phones part-time. She then landed a full-time administrative role, and one year into her employment, she took on her current position. While Bliss has always enjoyed administrative tasks and working behind-the-scenes in supporting colleagues, she said being able to do this sort of work at a place like the Auditorium adds another layer of fulfillment.
"When I started answering phones, I couldn't believe the number of people who were from outside of Chicago and who knew about this building and wanted to see it," she said. "I talked to so many people who would just do anything to find time to get in here, especially in the architectural world. It was sort of a reality check for me. This building is really important and unique."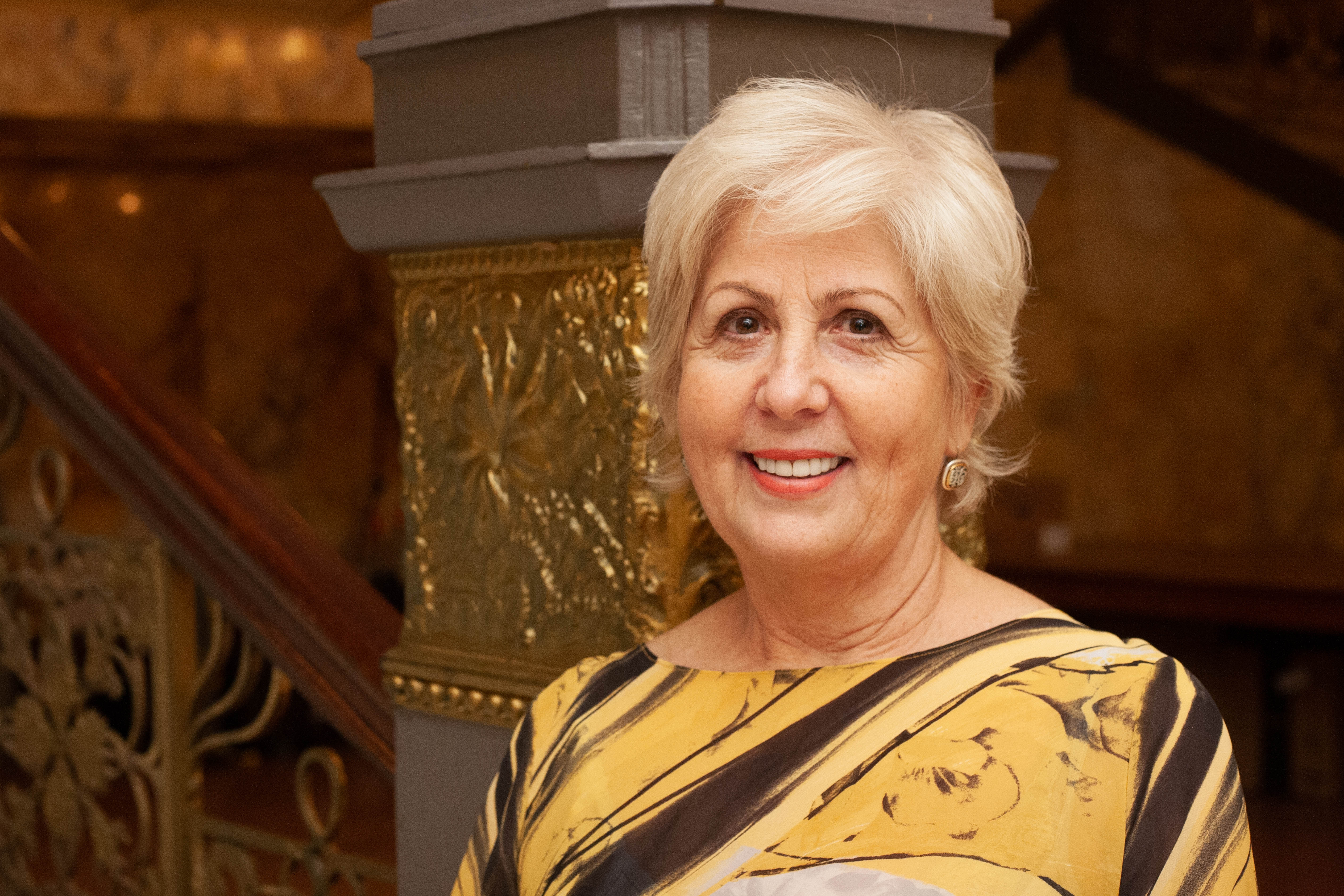 Not only is the theater a beautiful National Historic Landmark, but it's also home to some of the best dance performances in the city, and Bliss has always been a lover of dance and ballet. She said one of her favorite parts about working in the Loop is there's always something happening, always something to see—and that's exactly the type of environment she thrives in.
"I've done both, where I've worked and lived in the city, and worked and lived in a more rural environment; I happen to love the city," she said. "There's just something about the life and breath of the city that inspires me. And what I love about the Loop is you don't have to ever wonder, 'Gee, is there something going on today?' There is always something happening here, and it's literally right at your fingertips. I love the museums, I love the outdoor, free concerts, enjoying the sights, enjoying the lake—all of the above."
Bliss said being named the Loop Employee of the Month was a surprise because she is always content to work behind the scenes. It can be easy to forget how important one's role is in the grand scheme of an organization like the Auditorium.
"It was very humbling. The first thing that came to mind was that it's just a job, and it's not worthy of recognition. Just let me hide behind here and do it," she said with a laugh. "But obviously I'm very pleased and delighted and, again, just humbled."
Do you know someone who works in the Loop and deserves recognition for the great work they do? Nominate them for Loop Employee of the Month. Find more information on award selection, rules and conditions, and a full list of prizes, here.
You Might Be Interested In: