4 MIN READ - Dina Fenili Niekamp is Director of Sales and Marketing at the Kimpton Gray Hotel, but where she really shines is in philanthropy and mentorship.
---
Dina Fenili Niekamp, Director of Sales and Marketing at the Kimpton Gray Hotel, learned the meaning of hospitality at an early age. Her father was a chief engineer at a downtown hotel for nearly 20 years, and she remembers her parents prepping her for each hotel visit with a talk on the car ride down.
"My dad would say, 'Act polite, ask thoughtful questions, and try to learn everyone's name. These people behind the scenes—the engineers, the housekeepers, the front desk—they're the ones keeping the hotel operating,'" she recalled. "So from a really young age, hospitality was naturally ingrained in my mindset."
Fenili says one important thing she has learned in her 15 years of experience in the competitive hospitality industry is that you have to be self-aware and find ways to motivate yourself and others.
"Just like in any industry, not everyone has your best interests at heart, and you have to know how to maneuver through that," she said.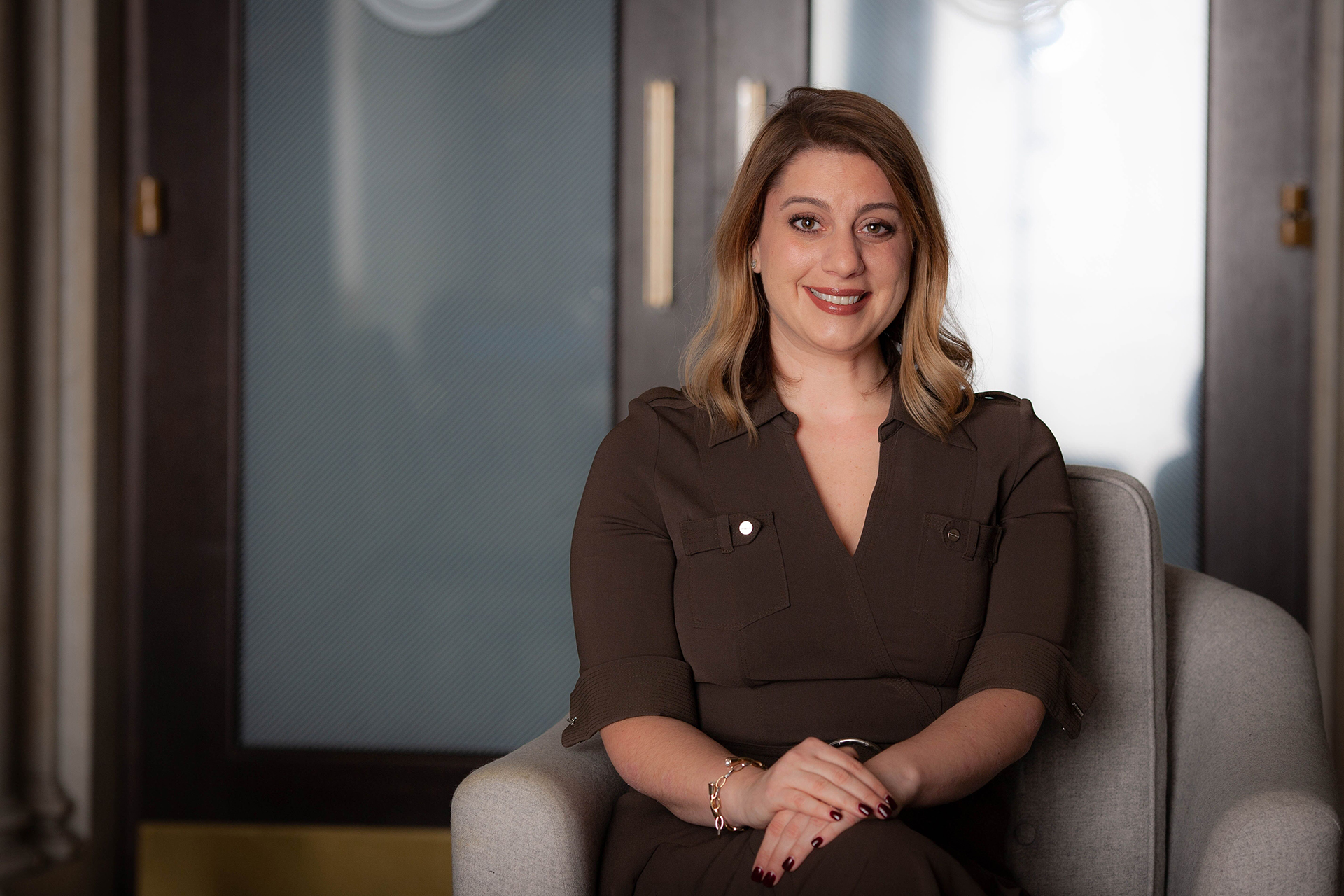 She has spent a great deal of time learning who she is and what leadership means to her. She focuses on nurturing her team's strengths and weaknesses to help them grow both personally and professionally, and does it with a sense of humor.
"I've been met with my share of challenges professionally and personally, and I always stop to learn the lesson in each situation," she said. "If I'd gone through all of these experiences and learned nothing, it would've been a waste of time. But instead, I pull from the good and bad each day and use my experience to try to help other people excel. I also have an incredibly supportive husband who encourages me as a woman and a leader. That truly makes a difference and allows me to keep pushing."
Fenili mentors a team of 12 people at Kimpton Gray and is the Vice President of the Board for the Daisie Foundation, which is a Chicago 501(c)(3) charity. She organized a $25,000 philanthropic backpack drive for students at Englewood's Perkins Bass elementary school this past summer.
This focus on leadership, mentorship, and philanthropy comes after 15 years of honing in on customer service, sales, and marketing skills in her field. Fenili started out her career in hospitality at the Four Seasons and Ritz Carlton, then opened the Elysian, which is now Chicago's Waldorf Astoria hotel. This was her first hotel opening and a major turning point in her career.
"I already really liked hospitality, but opening the Elysian made me realize the entrepreneurial side of the industry and solidified my desire to build brands in hospitality," she said. "I felt as though I could really make an impact and was confident I would make a difference by challenging traditional hospitality thought. To this day, I love my pink steel-toed construction boots, and I even have a collection of hard hats."
From Elysian, Fenili went to Park Hyatt Hotel Chicago and then on to join the team who opened the first Virgin hotel in Chicago. More than a hotel opening, this project was an opportunity to help build an entire hotel brand, and she jumped at the chance to come onboard. About four years ago, she met the General Manager for the Kimpton Gray and came onboard to launch yet another hotel, this time a historic re-use building in the Loop.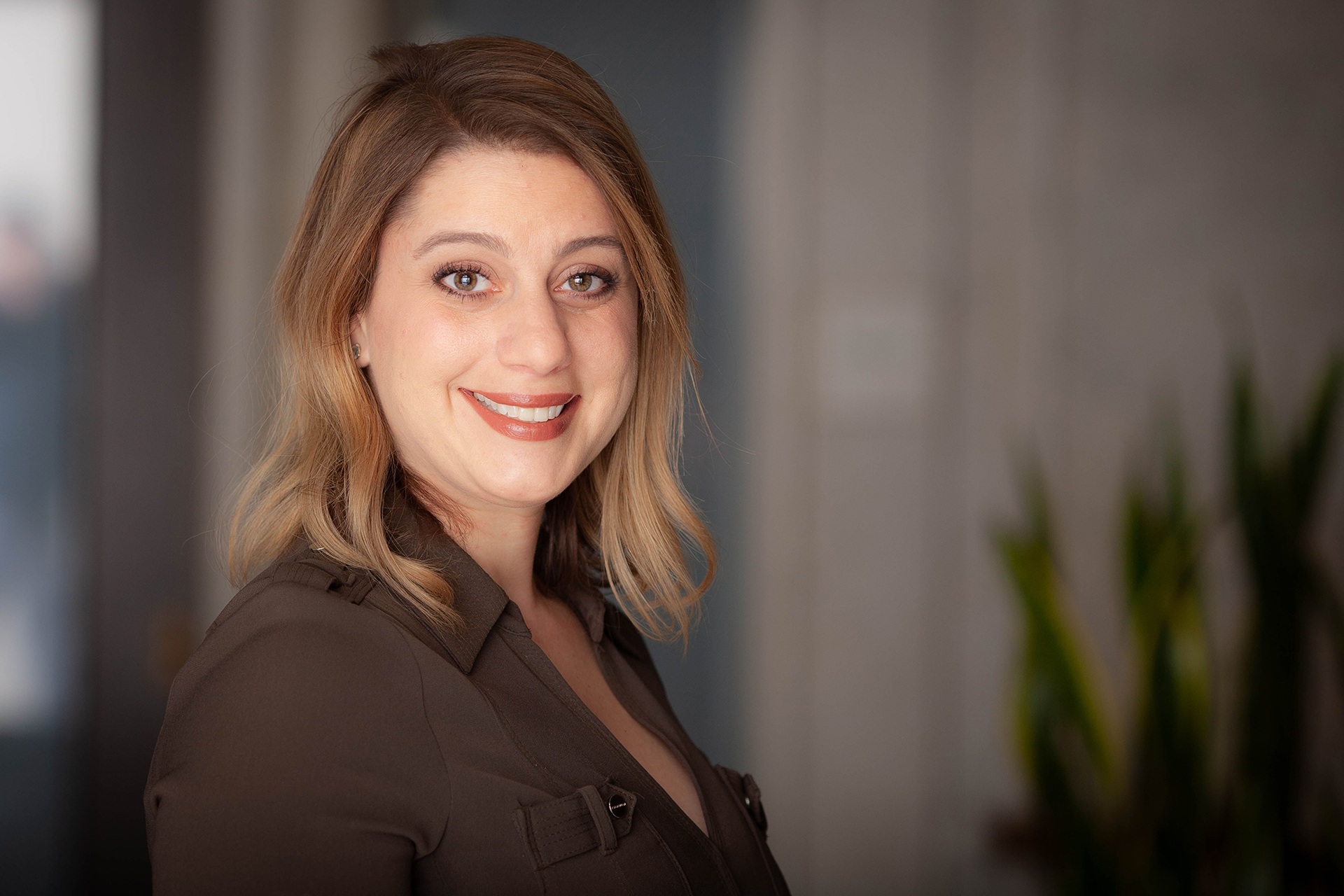 Fenili said her favorite memory opening the Kimpton Gray was welcoming the hotel's first guest, Preservation Chicago Executive Director Ward Miller, who was instrumental in saving the historic building from demolition. After months of preparation, including brand and client building, this was an exciting moment, something that was truly part of the all-hands-on-deck process of an opening.
"To see every single employee that made it happen lined up and give a standing ovation to our first guest was amazing," she said. "It was really impactful. Our employees really care about what we're trying to do here, and I was grateful they were a part of it."
During her time with the Kimpton Gray, and with her general manager's support, Fenili furthered her education by earning a Master Certificate in Hospitality Management from Cornell University. After years of working north of the river, Fenili has been thrilled to have spent the last eight years working in the Loop.
"I felt like coming to the Loop was like being called up to the big league," she said with a laugh. "In the summertime, I'm able to step away from meetings and walk down to Millennium Park. I meet a friend there when the symphony is rehearsing, and we eat lunch and conduct a power catch-up in the park. It's surreal being so close to amazing landmarks like Buckingham Fountain and the Bean. In the wintertime, when everyone is complaining about the weather, I find myself looking around in awe at Chicago's history, great restaurants, and holiday cheer. Meeting friends for a smart cocktail or enjoying the ballet or symphony in the Loop represents the holidays to me."
We are the city that works. And the Loop is at the center of Chicago's powerful workforce. Chicago Loop Alliance would like to recognize the over 300,000 Loop workers contributing their heart, talent, and tenacity to their job each day. Each month from March 2019 to February 2020, a Loop Employee of the Month will be recognized for being great at what they do, contributing to their community, and inspiring those around them. For more information on award selection, rules and conditions, and a full list of prizes, please visit loopchicago.com/nominate.
Photos by Hummingbird Studios
You might be interested in: