Keynote speaker Leon Walker, Managing Principal of DL3 Realty, L.P., spoke about his work with national and regional corporate stakeholders to make high-impact investments in Chicago's neighborhoods; and guests learned about his organization, Chicago Emerging Minority Developer Initiative (CEMDI), which is helping build the next generation of African American and Latinx real estate developers and why that is beneficial for the Loop. Meeting attendees also got a first look at the organization's 2022 plans and programs, including the revival of the popular ACTIVATE alley event, the Elevate State corridor plan for State Street, and the award-winning Sundays on State series, with an expanded footprint on select Sundays this summer.
The Chicago Loop Alliance and Chicago Loop Alliance Foundation Annual Meeting was sponsored by Presenting Sponsor City Escape Design Studio and Garden Center; Supporting Sponsors: Bannerville, CIBC, The Joffrey Ballet, Macy's, and Streetplus; Program Sponsors: CIRCLE Foundation, Clayco, ComEd, DL3 Realty L.P., Hilton of Chicago, Mid-America Group and Corporation, Palmer House, a Hilton Hotel, and Wintrust Bank.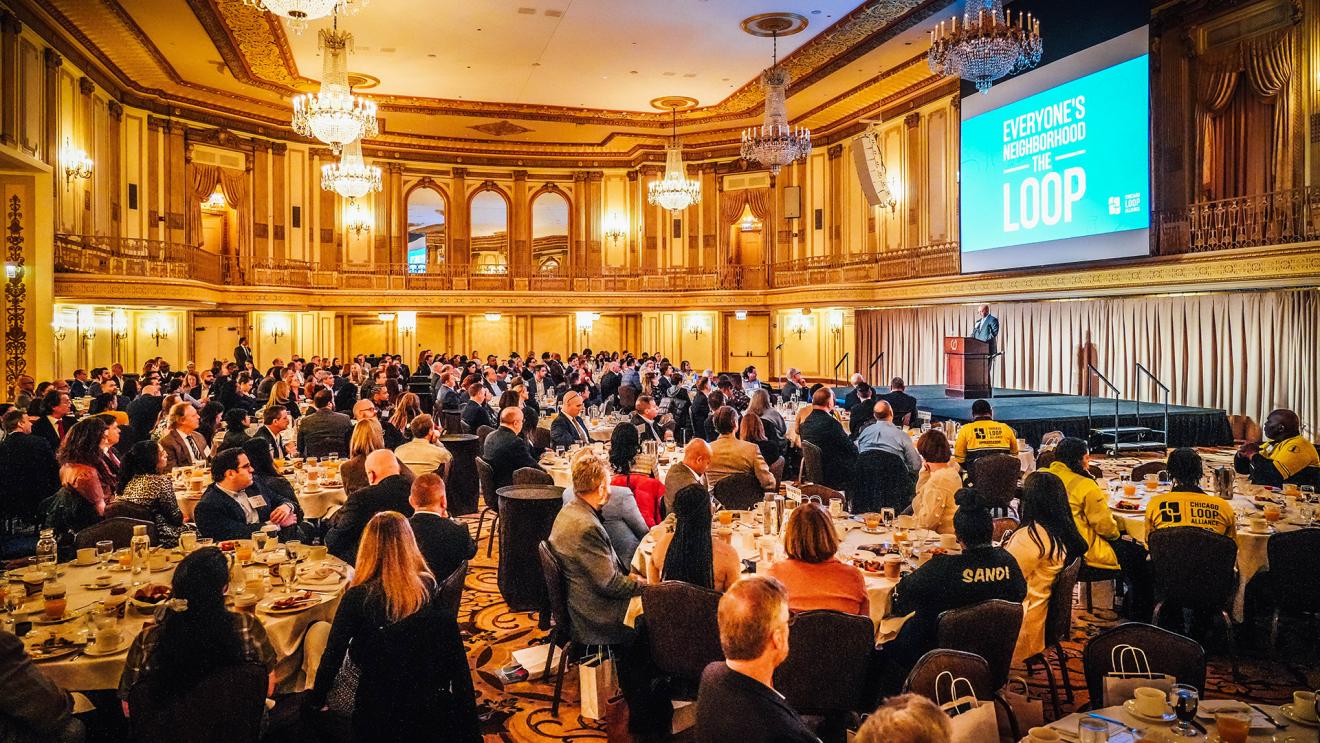 "The past year continued to be challenging for Loop businesses, workers, and residents; however, the resiliency and strength of this community has created an energy of progress," said Chicago Loop Alliance President and CEO Michael Edwards. "While the millions of tourists and workers may not have all returned to the Loop quite yet, pedestrian numbers are steadily improving, and there is still a strong presence of those that want to experience the vibrancy of the Loop firsthand. Programming like Sundays on State revitalized the community's love for the Chicago Loop, and arts, entertainment and education will be some of the strongest drivers of downtown recovery in the coming years."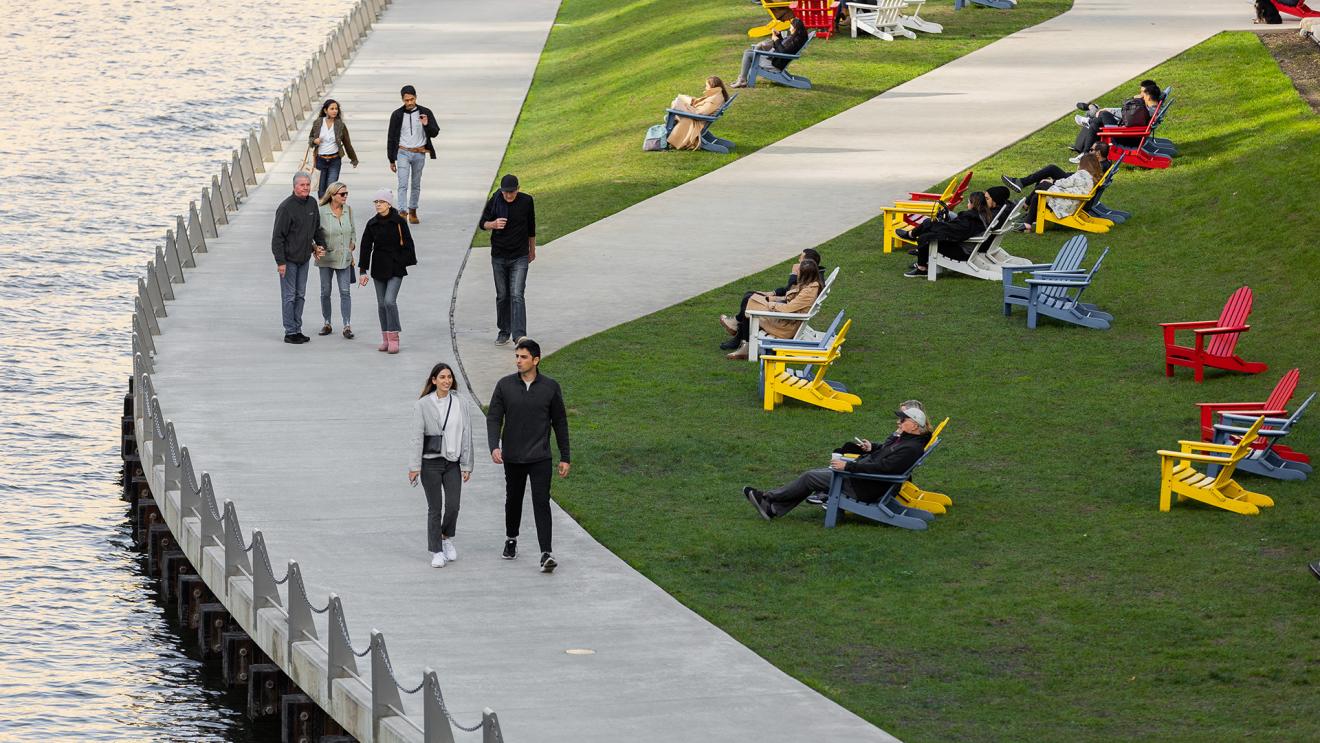 "We are making excellent progress in our mission to bounce back from this pandemic stronger than ever," said Chicago Mayor Lori E. Lightfoot. "The Loop has played a core role in our recovery and will continue to do so. We've been able to attract visitors, residents and businesses alike back to our downtown. As our city continues opening up, restoring the Loop to the busy and bustling socioeconomic center it has been for years remains a top priority."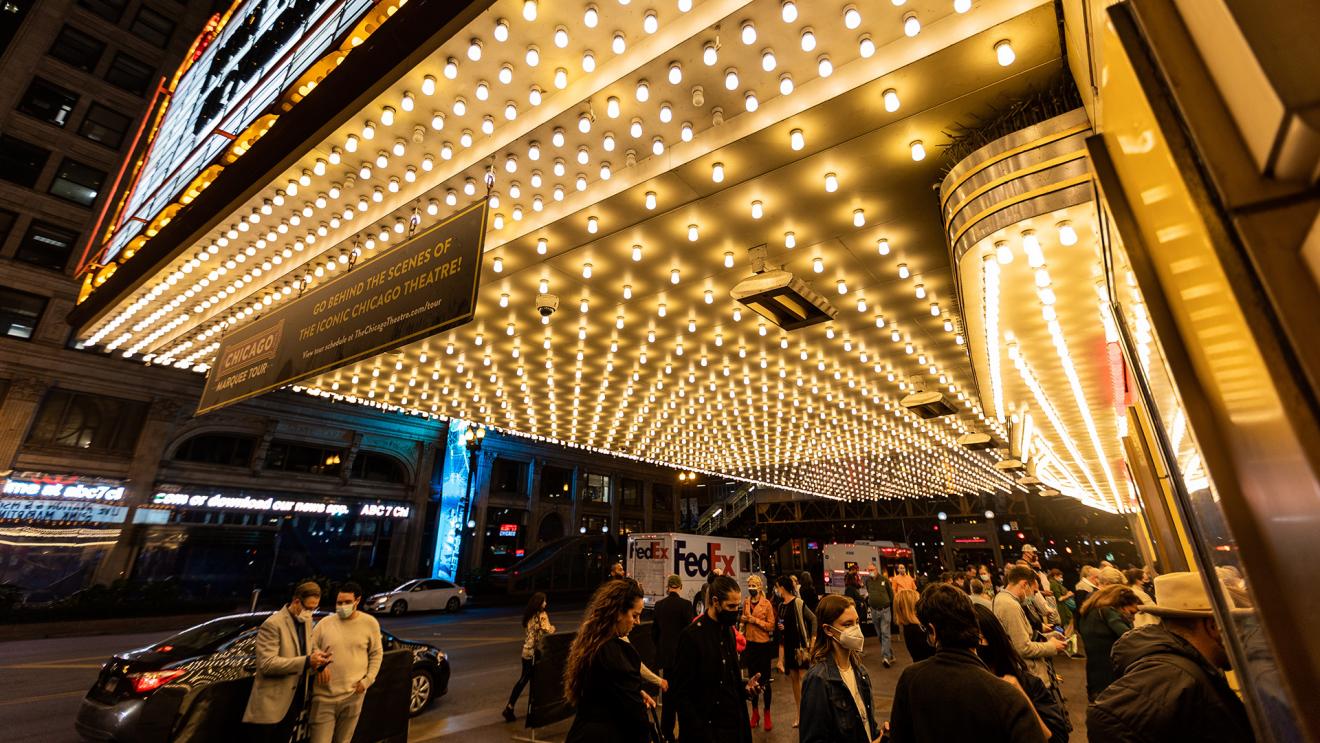 The five new members inducted to the Chicago Loop Alliance and Chicago Loop Alliance Foundation's board of directors at the meeting represent a variety of industry sectors and experience vital to the health of the Loop community, including hospitality, food and beverage, behavioral science, finance, and affordable housing sectors: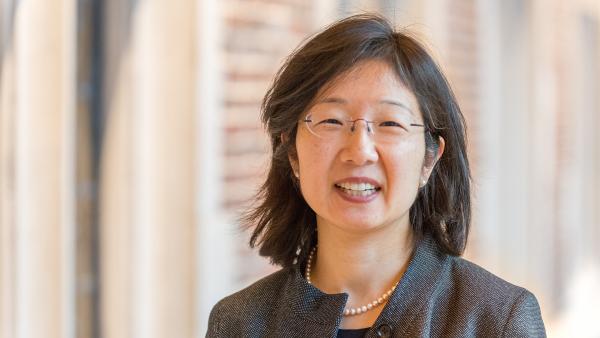 Amy Boonstra, Executive Director, Mindworks/University of Chicago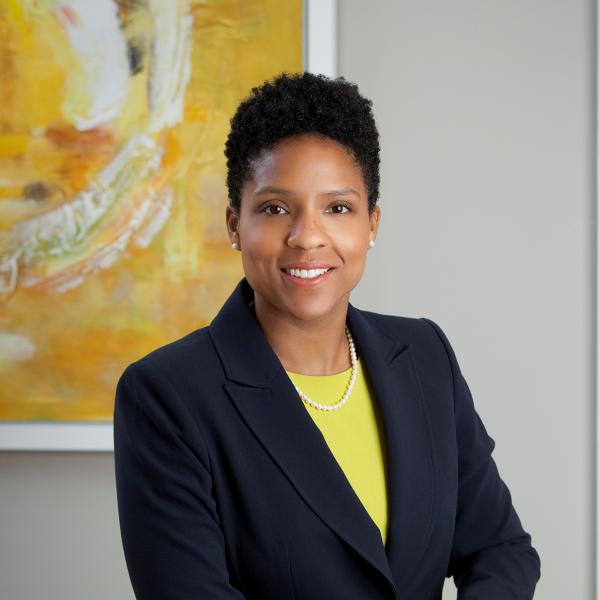 Kemena Brooks, Senior Project Manager, Community Builders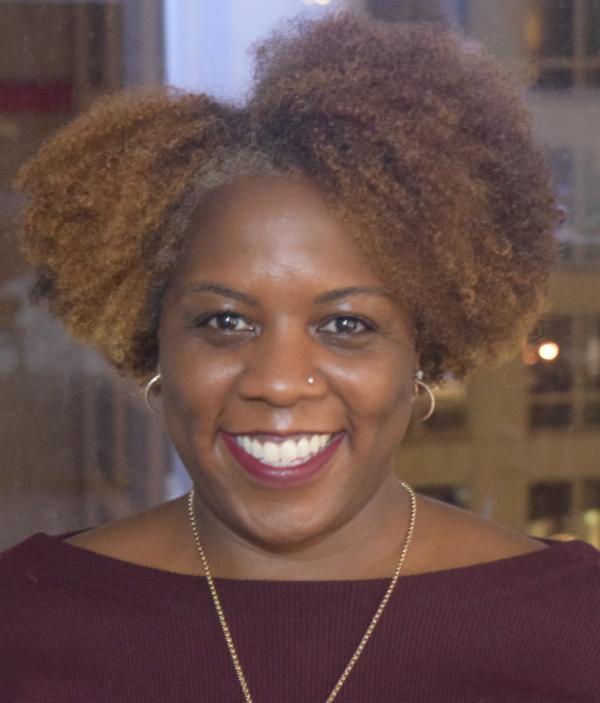 Juanna Blackwell, Chief Operating Officer, Chicago Architecture Center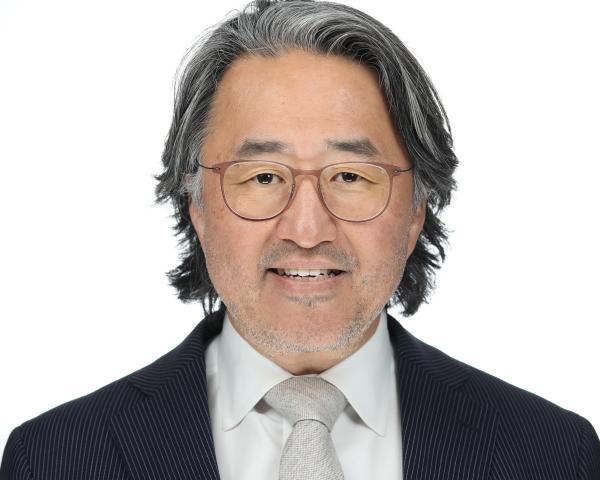 Stefan Gruvberger, General Manager, The LaSalle Chicago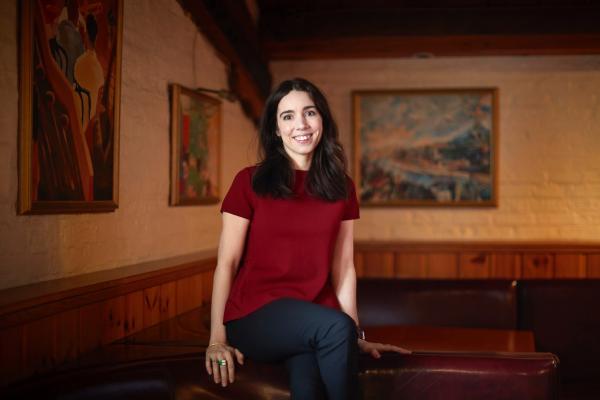 Gabriella Littleton, Director of Operations, UrbanSpace

The full list of Board of Directors members can be found here.
Chicago Loop Alliance's annual report was unveiled, which summarizes the progress of the Loop and the organization throughout 2021. An interactive digital-first version of the report can be found at LoopChicago.com/AnnualReport as well as a pdf version.
2022 PROJECTS
Chicago Loop Alliance is increasing the landscape of public events in the Loop that continue to encourage people back downtown. After a hiatus in 2020 and 2021 due to the pandemic, Chicago Loop Alliance will relaunch the State Street Corridor Plan, Elevate State. The planning process will begin with community engagement discussions and more details to be announced later this year.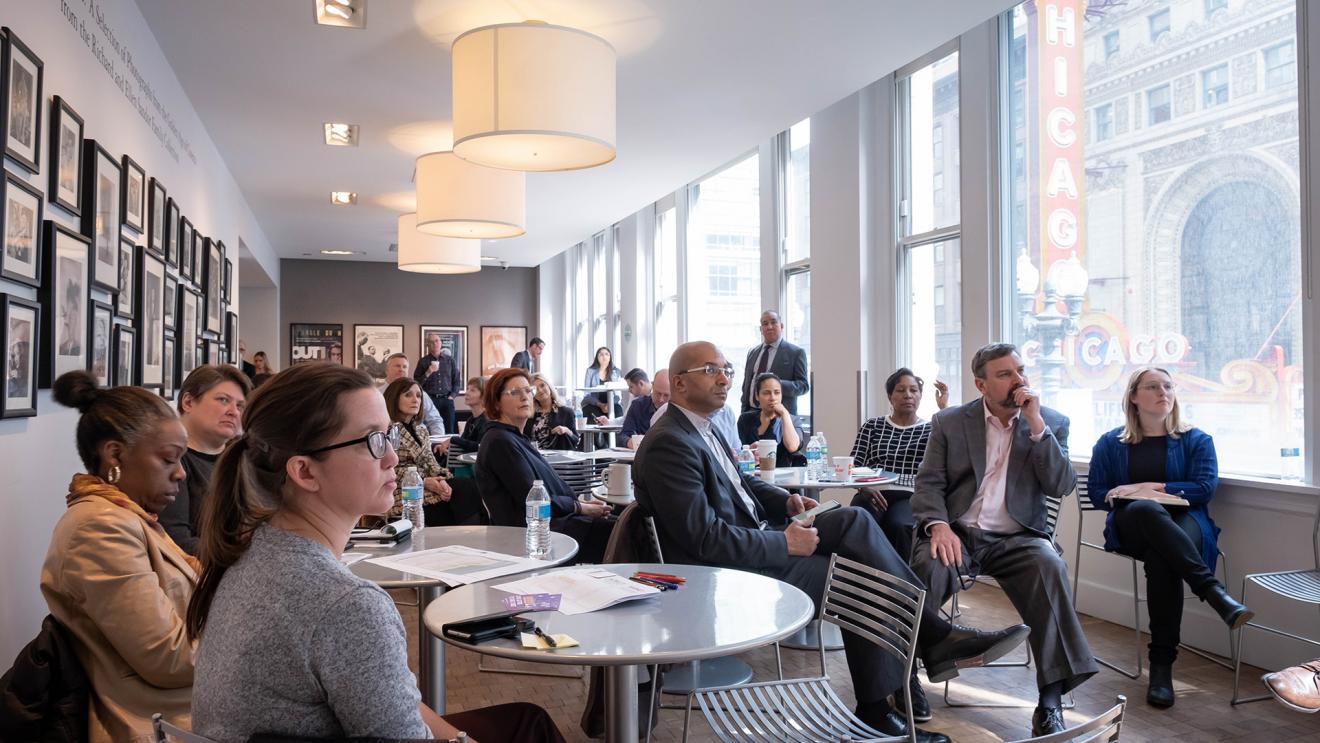 Other returning programs include ACTIVATE, the popular alley event that transforms inconspicuous spaces in the Loop into refreshing urban environments filled with art, music, and lively vibes. More details for the one-night only event will be announced this spring.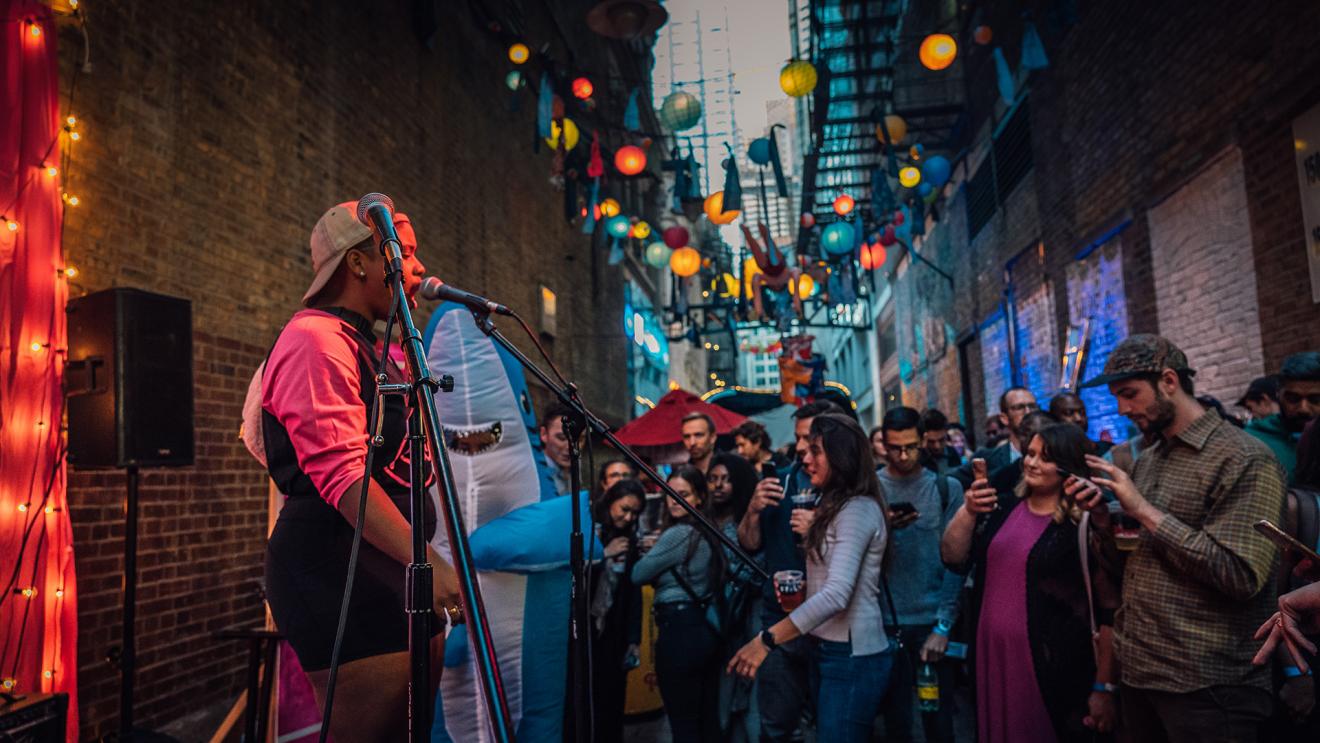 The extremely successful Sundays on State series, which was named Time Out Chicago's Best New Event in 2021 and a finalist for Best in a Crisis at the 2022 PRWeek US Awards, will return with an extended footprint when portions of State Street close to vehicular traffic for select Sundays this summer. Active recreation, shopping, outdoor dining, art, entertainment, and more will once again fill the iconic street while simultaneously accelerating the economic recovery, uniting the community and creating joy. Sundays on State is a project of Chicago Loop Alliance in partnership with Chicago Loop Alliance Foundation, City of Chicago, and SSA#1-2015. Sponsors include Target, Macy's, Block 37 and Millennium Garages. CBS Chicago, Chicago Tribune, Firefly, Midway Broadcasting Corporation, OUTFRONT, Power 92.3, Rejoice 102.3, Soul 106.3, Reflejos Publications, Uber OOH, View Chicago, LLC, Vocalo, WBEZ, and WGN Radio are media sponsors. Star Events is the event production company for Sundays on State. Partnership and sponsorship opportunities are still available until March 30. More details can be found at LoopChicago.com/Sundays.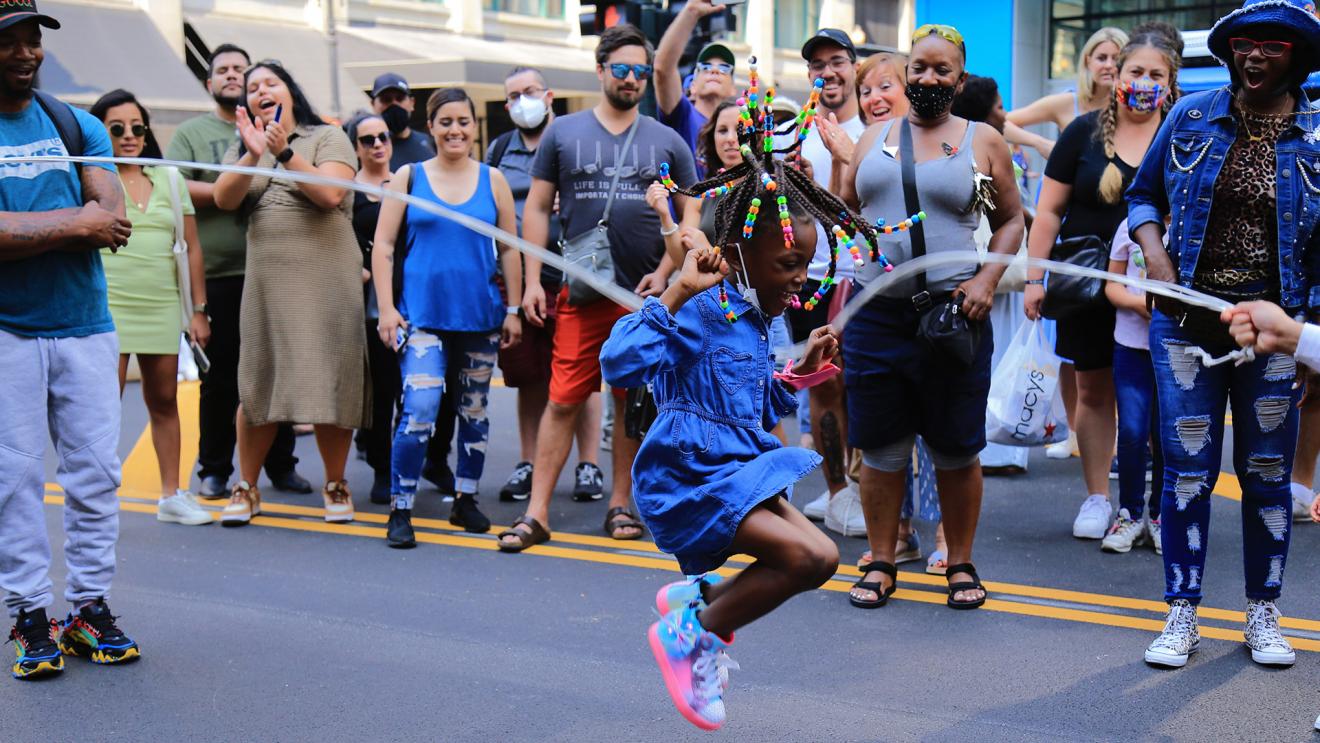 KEYNOTE: LEON WALKER OF CHICAGO EMERGING MINORITY DEVELOPER INITIATIVE (CEMDI)
The Annual Meeting's keynote presenter, Leon Walker, Managing Principal for DL3 Realty Advisors and co-founder of Chicago Emerging Minority Developer Initiative (CEMDI), joined Chicago Loop Alliance stakeholders for a discussion on how emerging Black and Latinx real estate developers can effectively reshape the dynamics of development in Chicago, and especially the Loop.
CEMDI was founded on the premise that a robust pool of minority developers active in Chicago is a critical component to building Black and Brown wealth, stemming population loss in the city of Chicago, and bringing innovative development projects to historically disinvested communities. Leon Walker also serves on the Chicago Loop Alliance Board of Directors.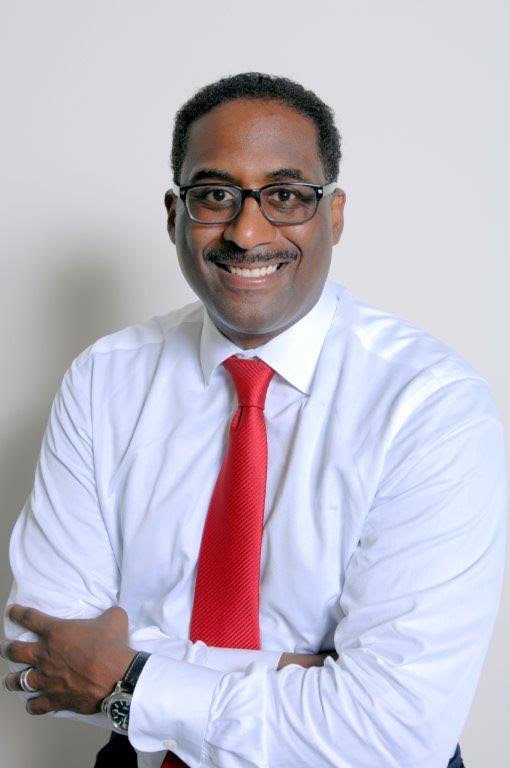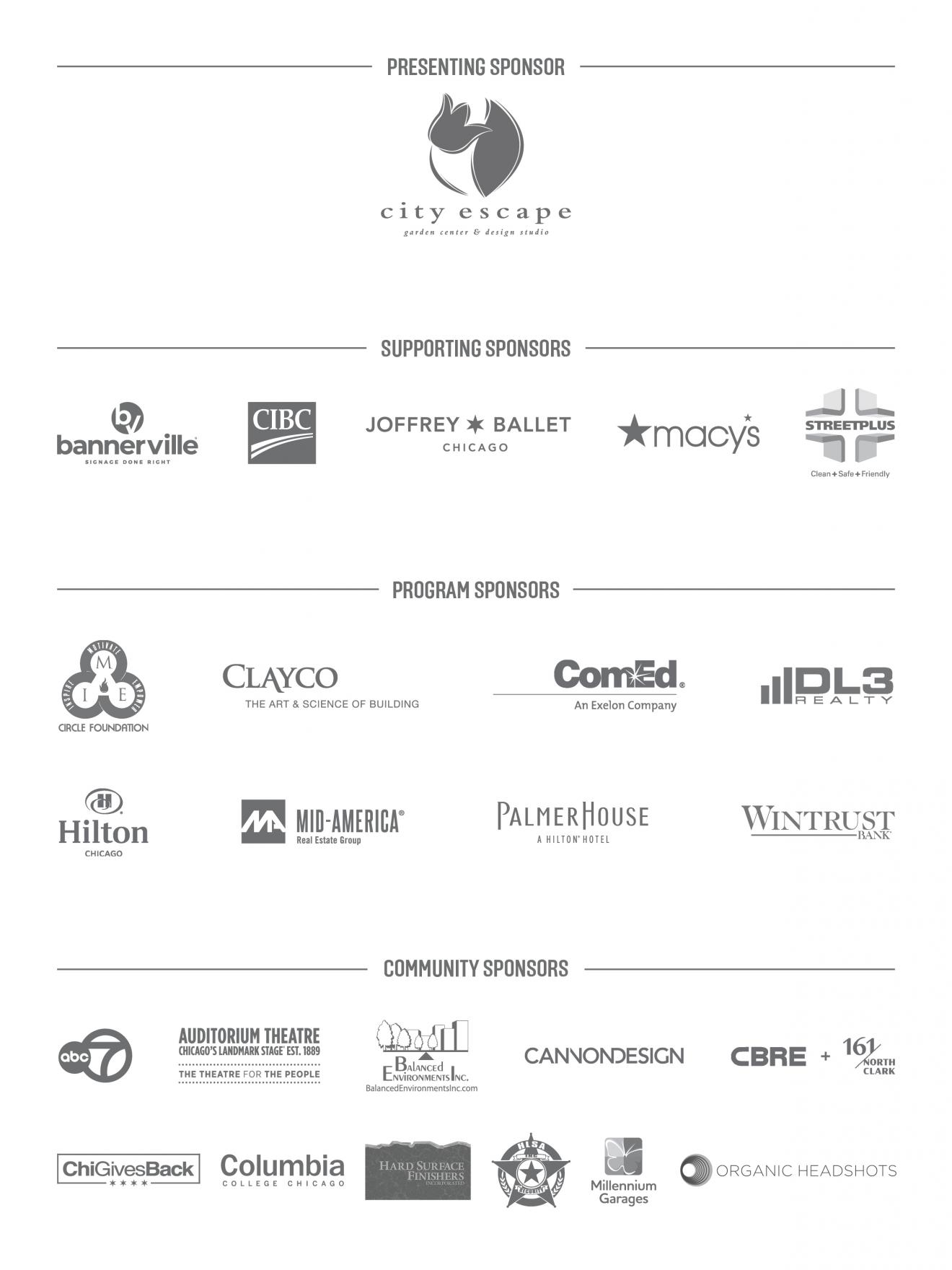 You Might Be Interested In: