2 MIN READ - The City of Chicago announced on November 18 it is upgrading signage in the Downtown Pedway, the first step in a comprehensive program to improve the wayfinding for the system of underground tunnels that is used by tens of thousands of pedestrians each day during the winter season. The new interim signage is being installed in the Pedway's "main stem," the most heavily travelled segment that runs under and along Randolph Street and connects City Hall, Daley Plaza, and the Thompson Center to the CTA Blue and Red Lines and Metra's Millennium Station. The Pedway was closed last winter during the pandemic but was re-opened this summer and remains a convenient and comfortable downtown travel option as winter weather returns.
---
The new interim signage is the first step in a longer-term comprehensive wayfinding project to make it easier for people to navigate the Pedway. The Chicago Department of Transportation (CDOT) and Department of Assets, Information and Services (AIS) are working on these upgrades with a number of downtown and transportation stakeholders, including the Environmental Law & Policy Center (ELPC), Chicago Loop Alliance, the Chicago Transit Authority, Metra, the Regional Transportation Authority, and various property owners along the Pedway. The full Pedway is a system of underground tunnels and overhead bridges that provide a weather-protected pedestrian connection covering more than 40 blocks and 50 public and private buildings in the Central Business District.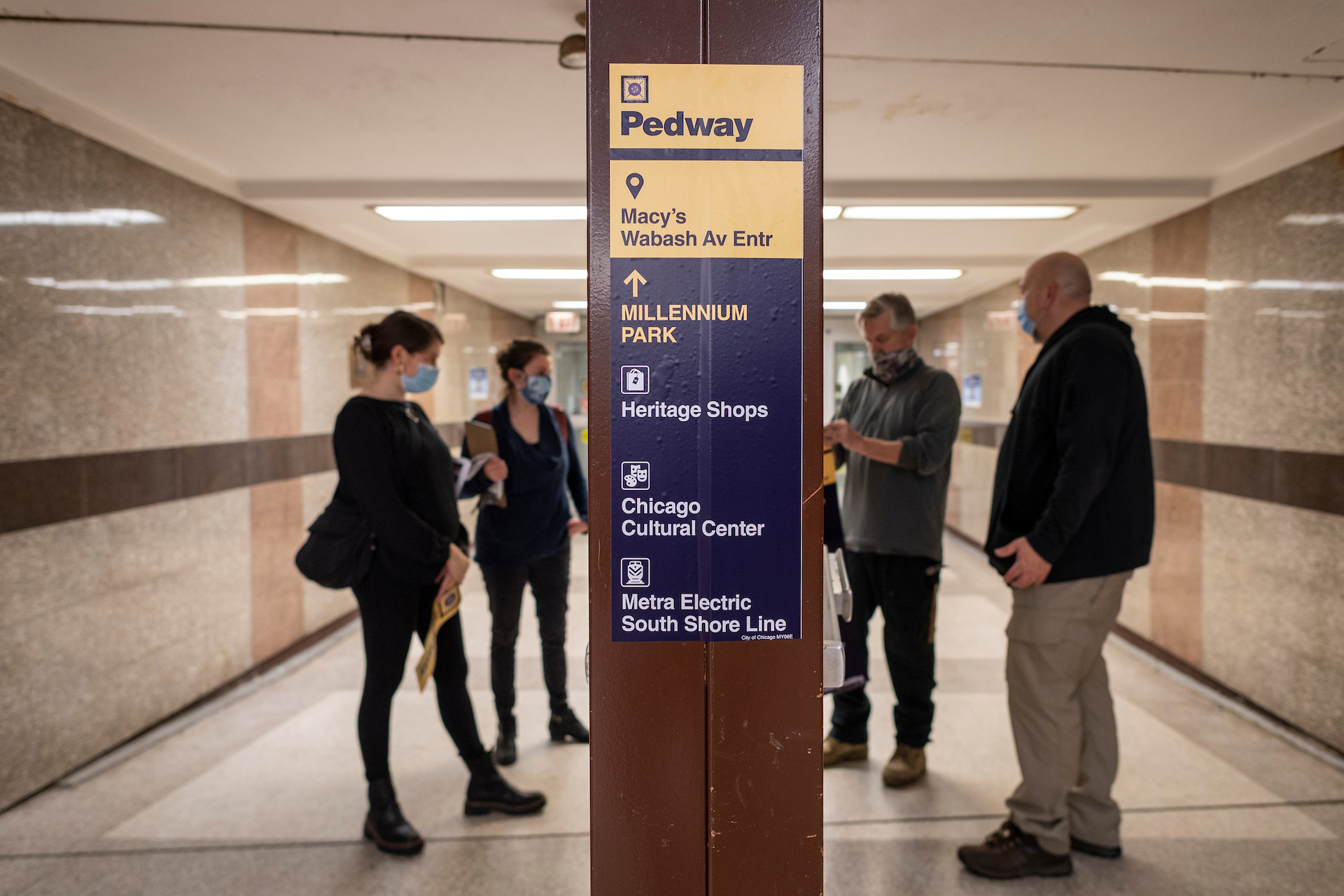 For years, Chicago Loop Alliance has programmed the Pedway with public art like 2019's Massimals in the Loop and 2021's Everyone's Neighborhood mural, performances during 2018's Short-Cuts, and more. These efforts draw awareness to what a great asset the Pedway is to the Loop community—especially during the city's infamous winters.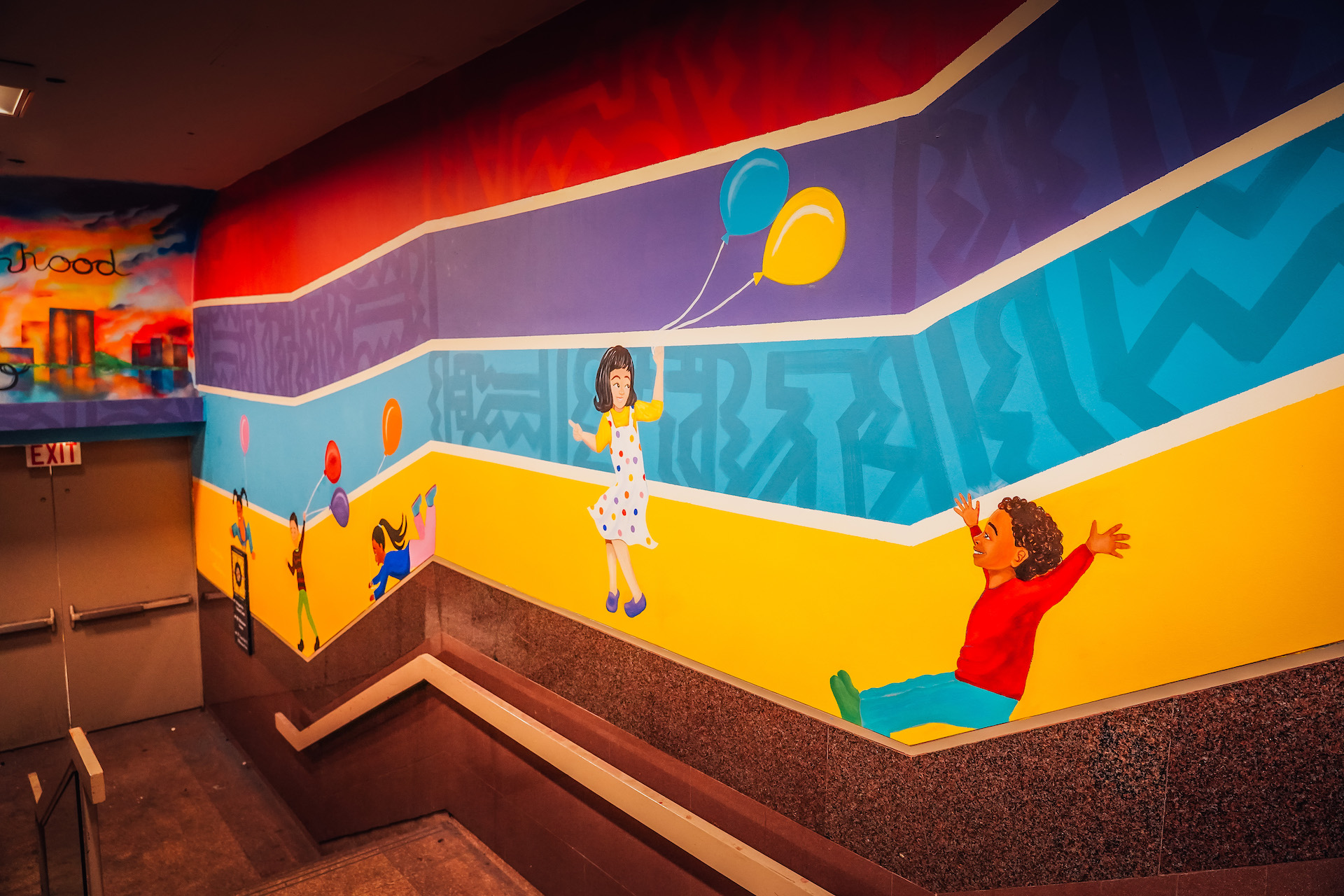 "We're thrilled to see this interim signage installed and look forward to long-term wayfinding improvements," said Chicago Loop Alliance President and CEO Michael Edwards. "These efforts will make the Pedway more accessible and navigable for all."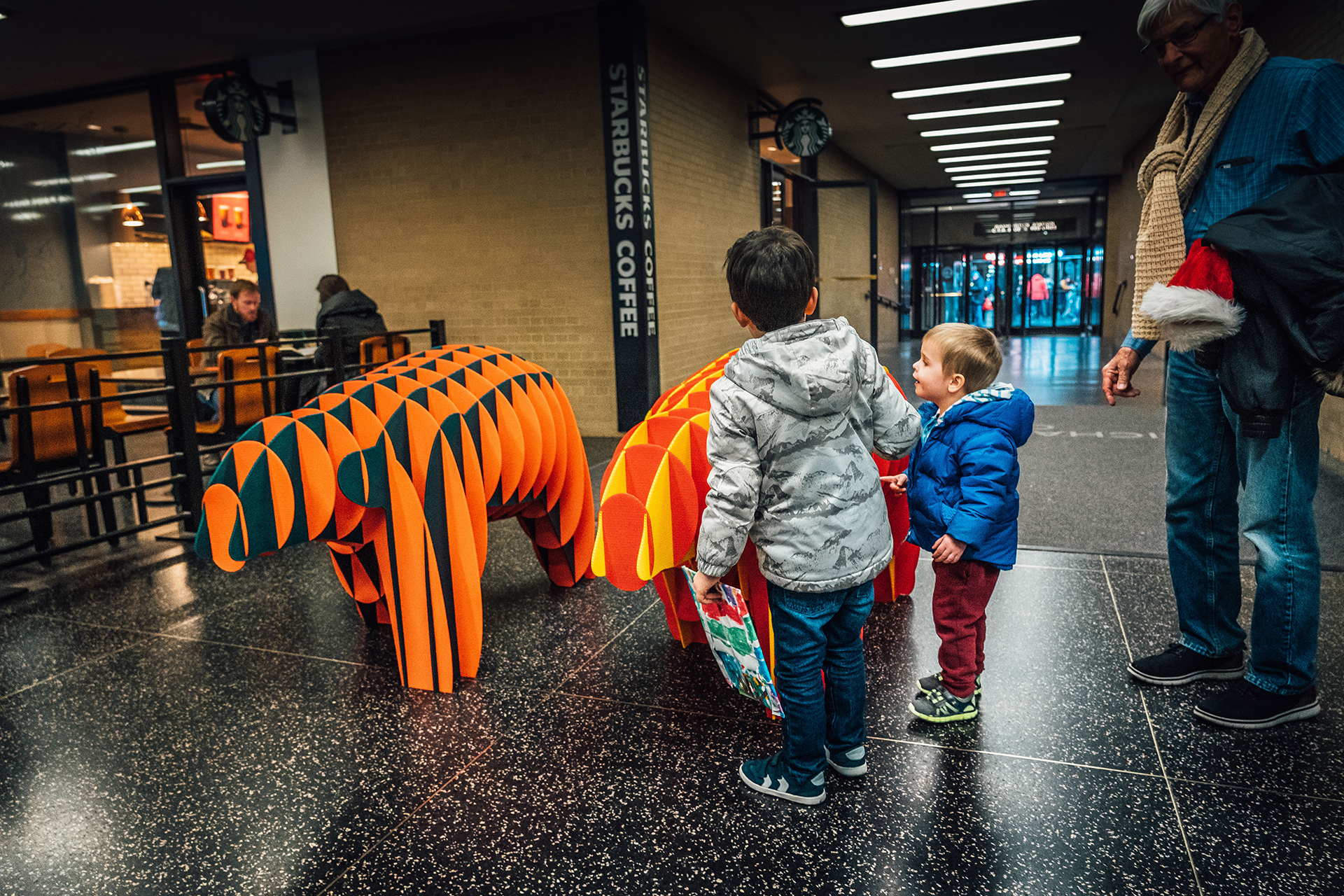 The ELPC has been a steadfast advocate for improvements to the Pedway and supported a recent successful CDOT application for federal funding to carry out a comprehensive Pedway wayfinding modernization program. This effort will retain a team of wayfinding specialists to develop and implement a new system-wide signage and information plan in the coming years in cooperation with the many owners of buildings that can be reached by the network of pedestrian passageways.
You Might Be Interested In: