3 MIN READ – Two popular public spaces in the Loop reopen this week—one providing the opportunity to enjoy a beautiful day outside, and the other offering a respite from summer heat. The Gateway, situated on the State Street median between Wacker and Lake, opened June 3 and offers outdoor public seating and landscaping with colorful umbrellas. Some sections of the Pedway, a quirky network of underground passageways connecting transit, businesses and city services, reopened June 2 after being closed for more than a year.
---
Chicago Loop Alliance (CLA) transformed The Gateway in 2013 from an underutilized median to a public plaza. In 2019, CLA counted 14 people at any given time enjoying The Gateway each summer weekday. During the coronavirus pandemic, CLA's Clean Team sanitized the tables and chairs multiple times per day in order to give people downtown a safe, clean place to eat lunch or relax outside.
"It's a unique experience to sit in the middle of a busy downtown street like State Street, while also being surrounded by beautiful flowers and trees," said Chicago Loop Alliance President and CEO Michael Edwards. "We've given The Gateway a facelift with colorful umbrellas and landscaping, and we're glad to invite people back to this space. In a time when foot traffic is increasing in the Loop, and when gathering outside is still the safest way to socialize as Chicagoans continue to receive the COVID-19 vaccine, The Gateway's reopening is a welcome sight."
Portions of the Chicago Pedway have reopened after being closed for over a year, and to welcome Chicagoans back to the quirky network of underground passageways, Chicago Loop Alliance commissioned a mural in the Pedway between Macy's and Block 37, under State Street. Created by Chicago-based artists Barrett Keithley, Missy Perkins, and Dana Todd Pope, the mural plays off of the Loop's nickname, "Everyone's Neighborhood."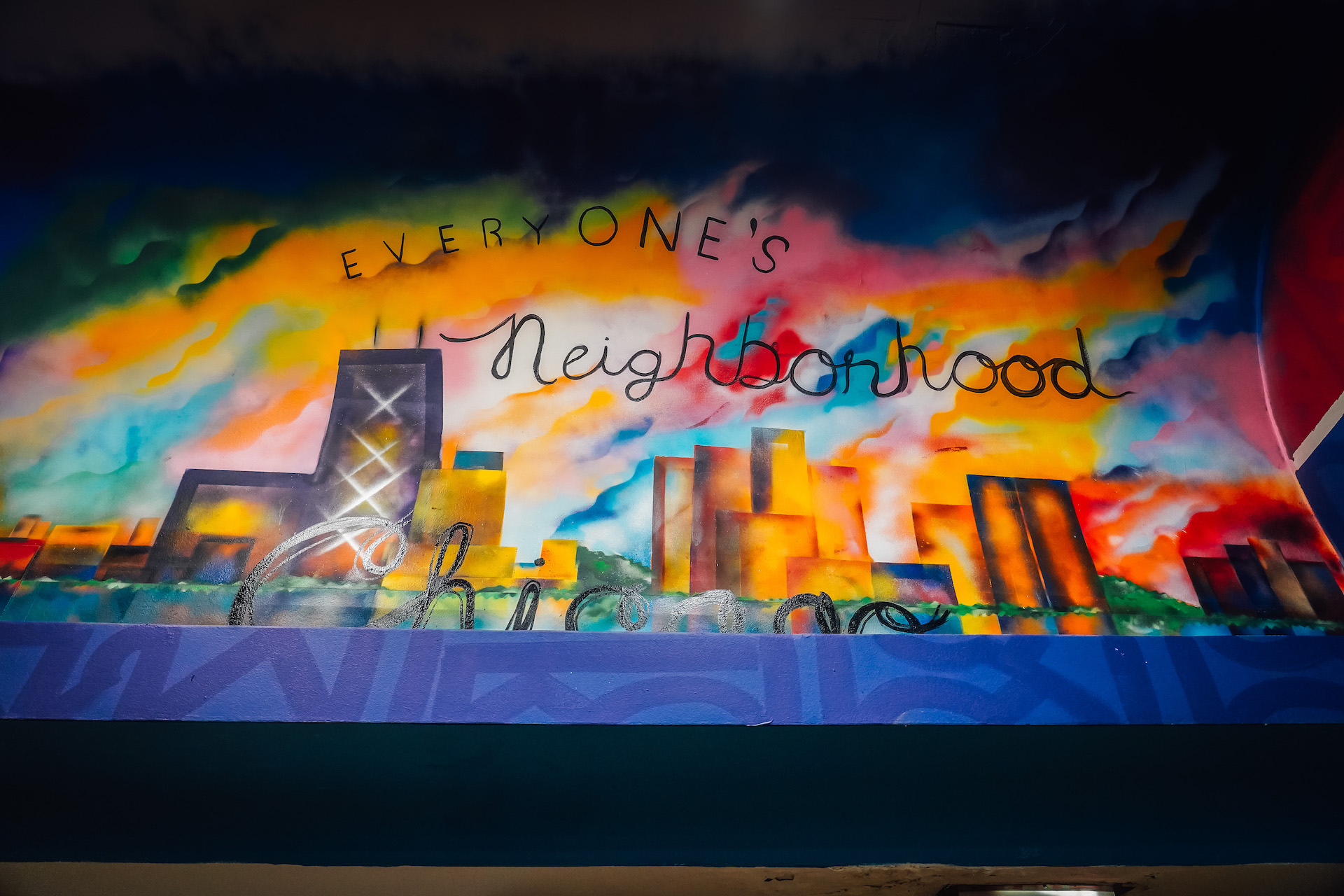 "Chicago Loop Alliance has been engaged with creating a more positive pedestrian experience in the Pedway for years; it's a great urban space," Edwards said. "This mural features imagery of Loop icons and scenes that depict Chicagoans enjoying all that downtown has to offer. It was inspired by the Loop's nickname, 'Everyone's Neighborhood.' Whether commuting to the Loop for work, or enjoying the city's most iconic arts, culture and attractions, the Loop really is where Chicagoans from every zip code come together. After a very hard year for the Loop, we hope anyone passing through the Pedway feels welcomed back and warmed by the message of this mural."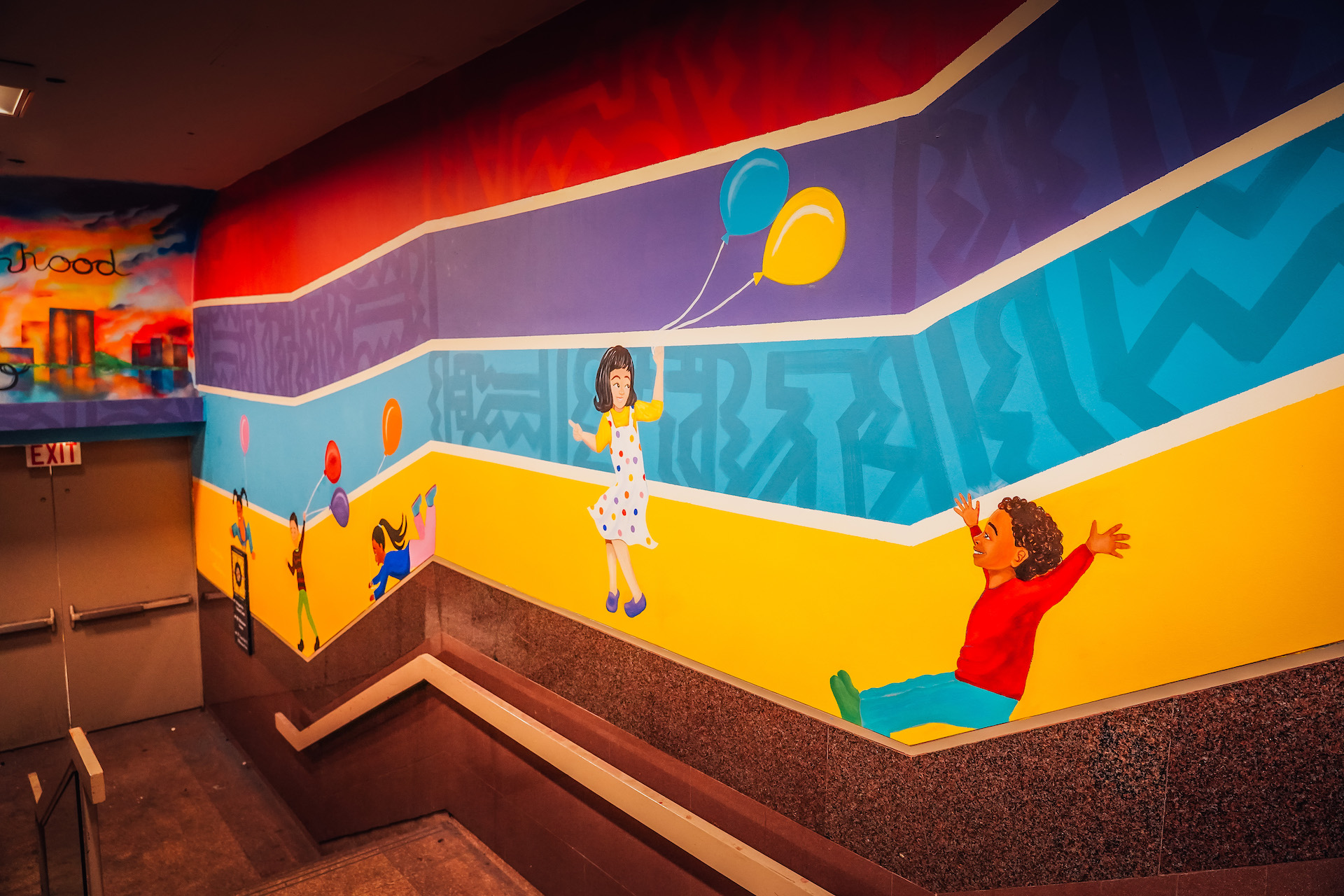 The mural was created by Barrett Keithley and Missy Perkins, the co-founders of Paint the City, as well as Chicago-based artist Dana Todd Pope. Paint the City is an artists-led initiative founded last summer in the wake of the protests for George Floyd and Black lives. They connect local artists with local businesses to create inspiring murals that speak to the community's neighborhood.
"For me, art in the Pedway is a beautiful element of surprise that can uplift anyone's day," Perkins said. "Art, much like the Pedway, connects everyone," Keithley added. "We're happy to allow healing enter our city through art."
"It was truly an honor to create a mural in such a historic space," said Dana Todd Pope. "Knowing that all of Chicago will get to enjoy the mural we created is the stuff dreams are made of. I hope the mural serves as a refuge and source of joy for daily commuters. Most of all, I hope it becomes a treasured fixture in the Pedway and to share it with my future grandchildren one day."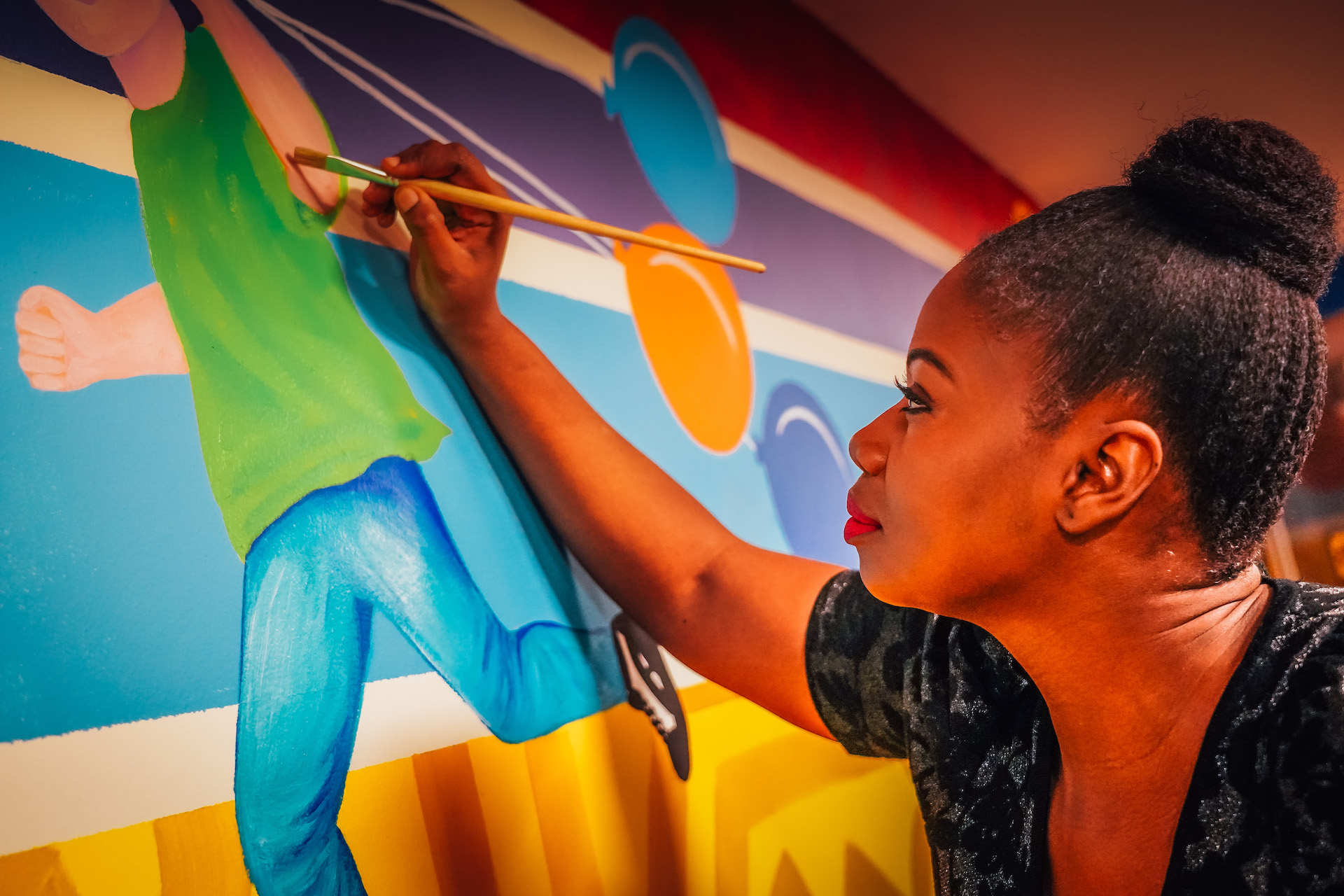 Other art installations and projects Chicago Loop Alliance has brought to the Pedway with various partners over the years include Massimals in the Loop, Short-Cuts and holiday caroling.
You Might Be Interested In: