2 MIN READ – Find the best spots off the beaten path to picnic downtown in the Loop. Take in the sun or the shade. Seek beautiful views of the city or nature. Regardless of where you end up, find your secret spot in the "city in a garden."
---
The Lurie Garden is a peaceful spot in Maggie Daley Park for an afternoon picnic. This urban oasis contains more than 350 plant species, most of them native to the area. Explore the wooden boardwalk path, floating over pools of water. Take out your picnic, relax, and take in the spectacular skyline views in the midst of a beautiful garden.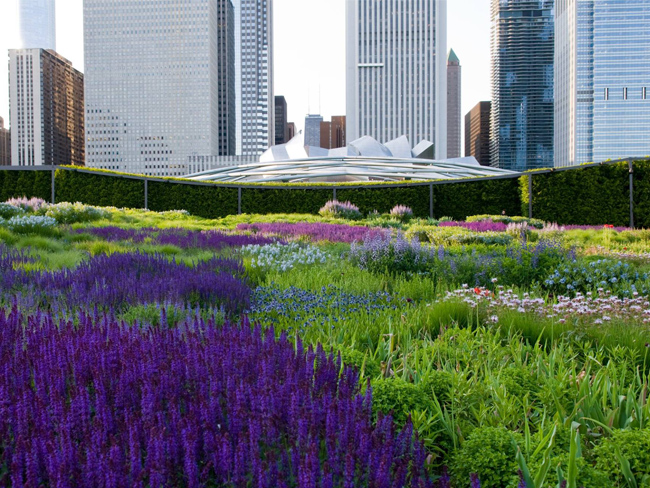 The Gateway, a designated "people plaza" by the City of Chicago, transforms what was once an underutilized median at State and Lake streets into a popular gathering space with public art and seating for visitors, workers, residents, and students. Chicago Loop Alliance unveiled the Gateway back in 2013, and it reopens June 2 this year with colorful umbrellas and beautiful landscaping. Sitting in this soothing environment while in the middle of busy State Street is a unique experience that all city lovers will relish.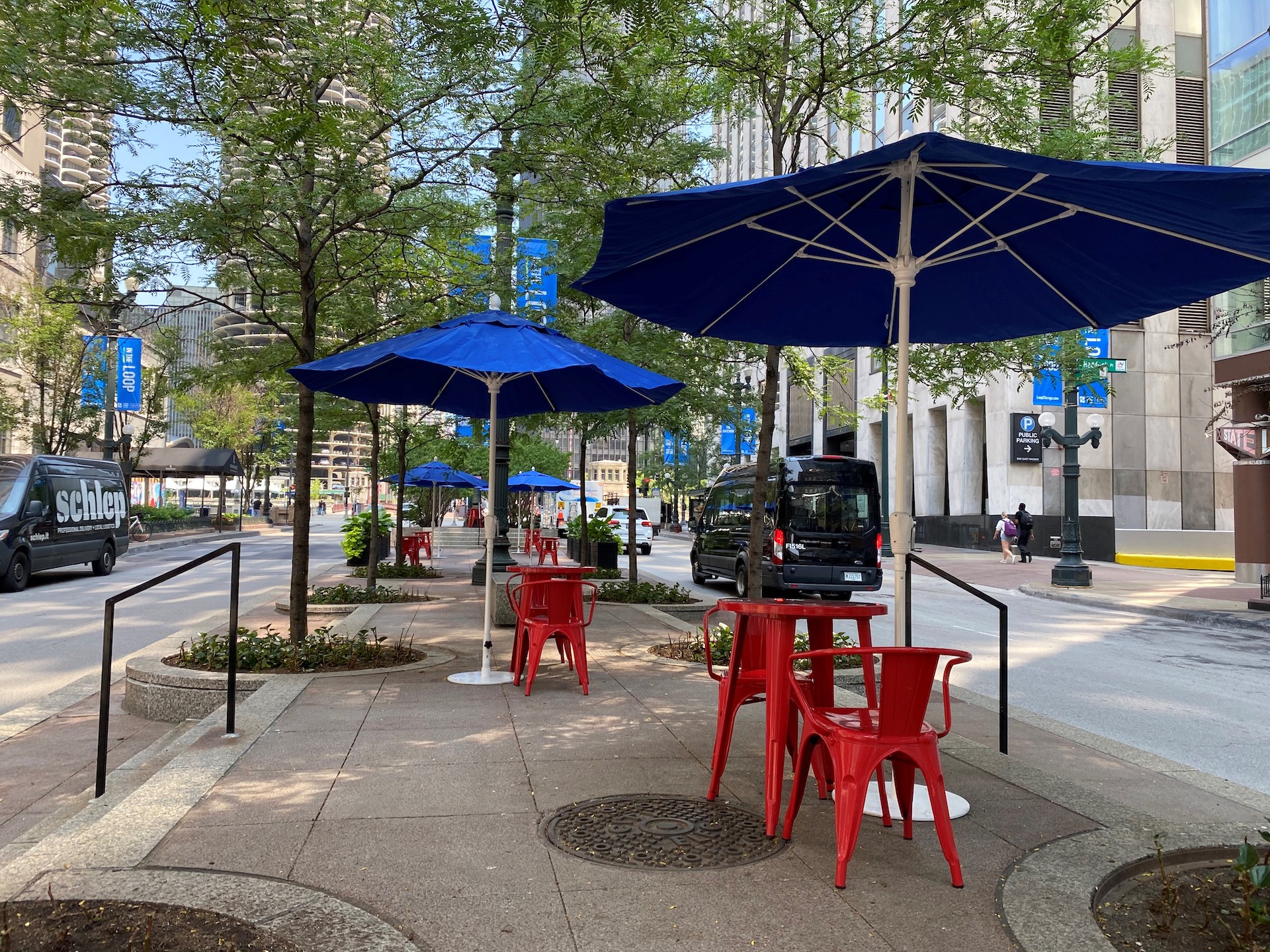 Hidden from the hum of the city, right off Michigan Avenue, this shady spot is perfect for a picnic. Featuring a small fountain, trees and flower beds, this secret garden at the Art Institute of Chicago has plenty of places to sprawl out. After lunch, visit the museum—the second largest art museum in the U.S.
Find a place along the Chicago Riverwalk for some peace and more great views. Feel as if you're floating on the water at this pathway that rests along the bank of the river. Check out a variety of restaurants, bars, and attractions along the way.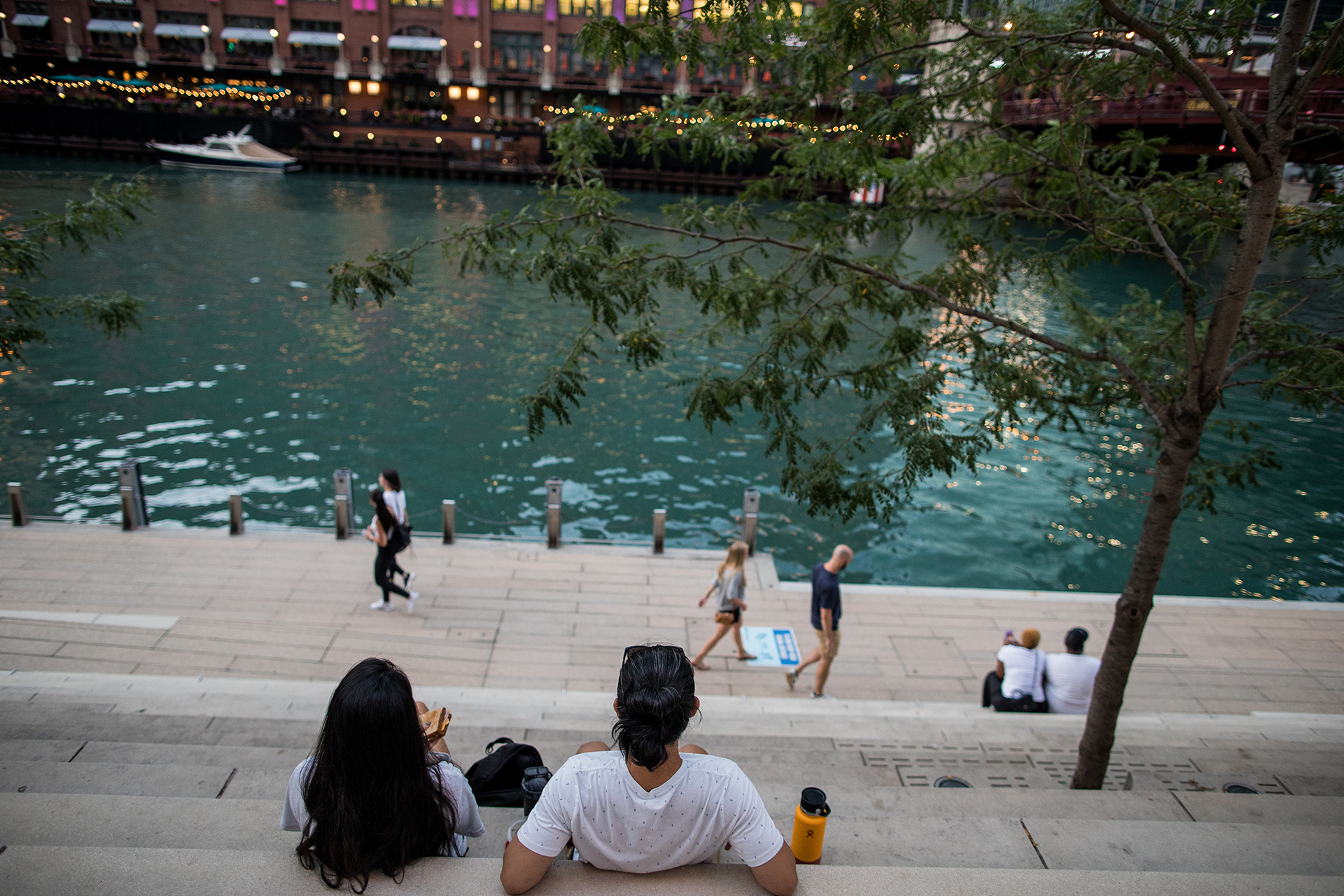 The Great Lawn at Millennium Park is a scenic spot for a picnic. For an urban experience, settle down in this huge grassy refuge with the city's iconic skyline as your backdrop. Glance up at the renowned architecture of the Pritzker pavilion as you eat. Or post up on the benches at Crown Fountain for lunch and entertainment. Usually the famous fountain, with huge video screens of real Chicagoans, is a favorite site for families in the summer. If you need a spot for your kiddo to blow off some energy while you enjoy your meal, this is a great option.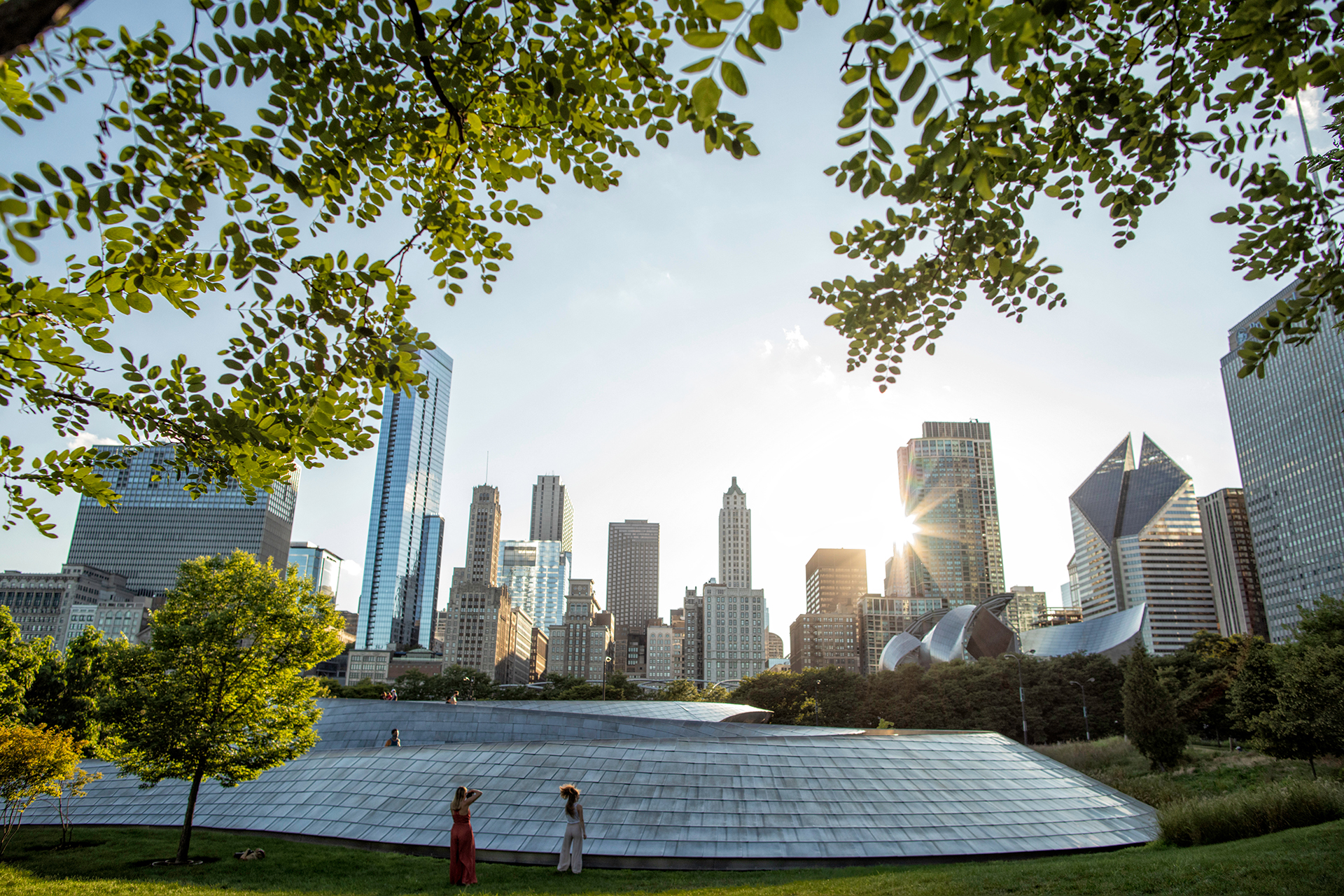 After taking a hiatus in 2020 due to the COVID-19 pandemic, the iconic Buckingham Fountain is back on as of May 22. It's an incredible sight to behold, and there's plenty of green space and benches surrounding it. Plus, you guessed it: more great skyline views.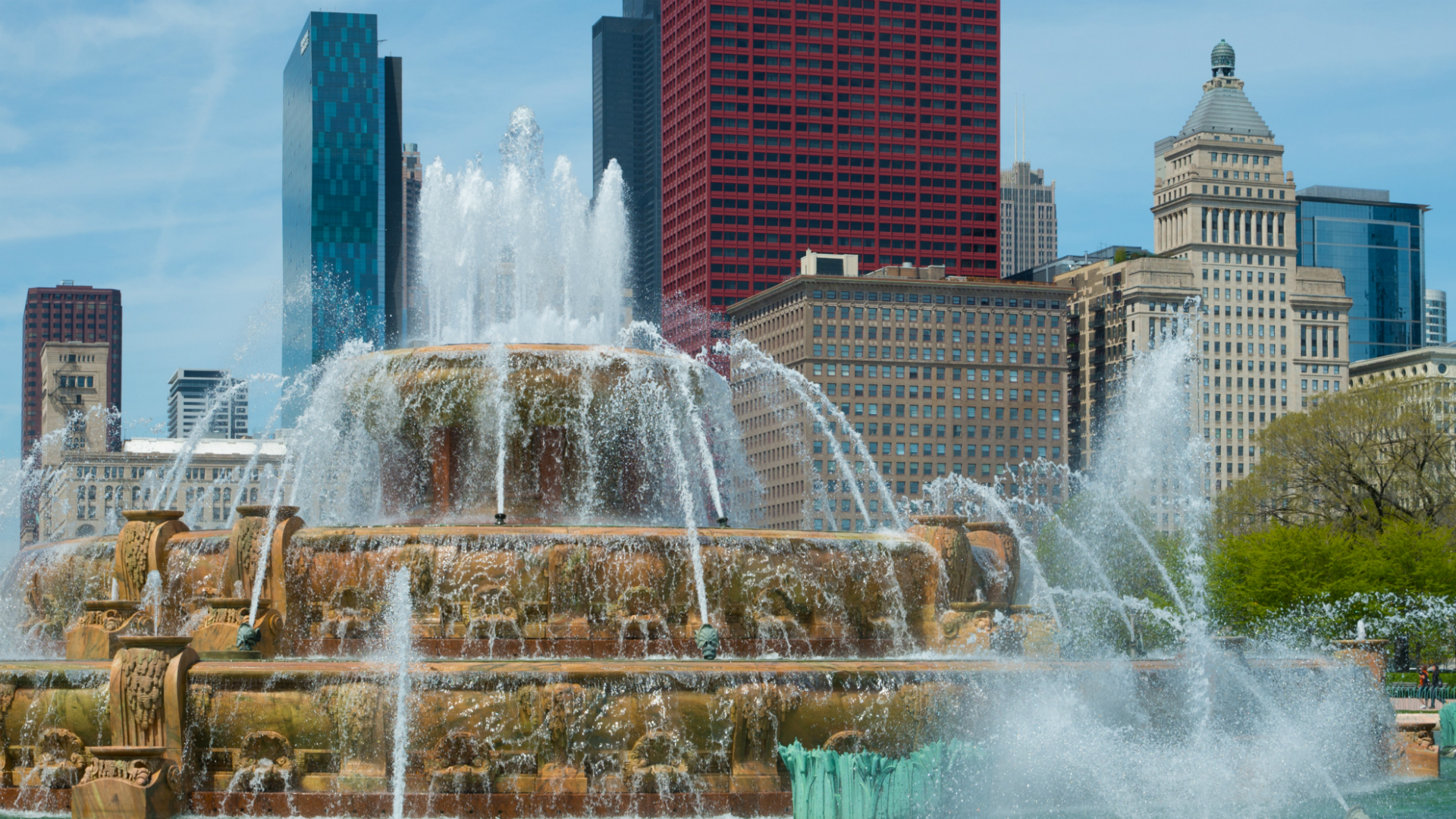 You Might Be Interested In: