2 MIN READ - This winter, Chicago commuters who dodge the cold by walking the Pedway, a network of underground tunnels in the Chicago Loop, will notice something a little unusual: hibernating bears.
---
In celebration of the winter solstice and as part of its continued work to draw attention to the Pedway, Chicago Loop Alliance's "Massimals in the Loop" art installation will debut on Friday, Dec. 20, under the Daley Center, Macy's, and other locations along the main stem of the Pedway. The project will last through the winter.
The hibernating bears are called Massimals, and they are 1:1 design objects that serve as prototypes to examine how physical form can engage the public realm. These constructs are abstractions of animal forms built in the manner of massing study models produced in an architectural design practice. Presented at a variety of scales, each Massimal demonstrates a transformation of color as you move around and through the traveling herd distributed throughout the Pedway. The Massimals are situated to bring attention to the Pedway's unusual form and features and encourage people to consider the potential of spaces often neglected as merely a means of moving between locations.
"The spirit of 'Massimals in the Loop' is to take this underutilized or underappreciated public space and invite people into it to experience it in a new and exciting way," said Chicago Loop Alliance Director of Planning Kalindi Parikh. "We see the Pedway as an asset to the Loop, and we want it to receive attention and appreciation, so people see it as more than an underground route from A to B. Chicago is known for amazing public art; there's no reason the Pedway can't play host to it."
"Massimals in the Loop" is by artist Jason Scroggin/Scroggin Studio and was curated by Space p11, an art gallery located at 55 E. Randolph St. in the Pedway. Chicago Loop Alliance also partnered with Space p11 in December 2018 on "Short-Cuts," a series of Pedway pop-up art activations.
"The idea of Massimals was originally to present architectural research using massing model techniques in a format that was big and engaging—something that remains abstract, but recognizable. I want people to hug architectural form," Scroggin said. "While I enjoy presenting the Massimals in a museum or gallery context, they really want to mingle with people in the public realm. I think the Pedway is a great space for them to hibernate and bring a little color and playfulness to people moving through the underground spaces during the colder months in Chicago."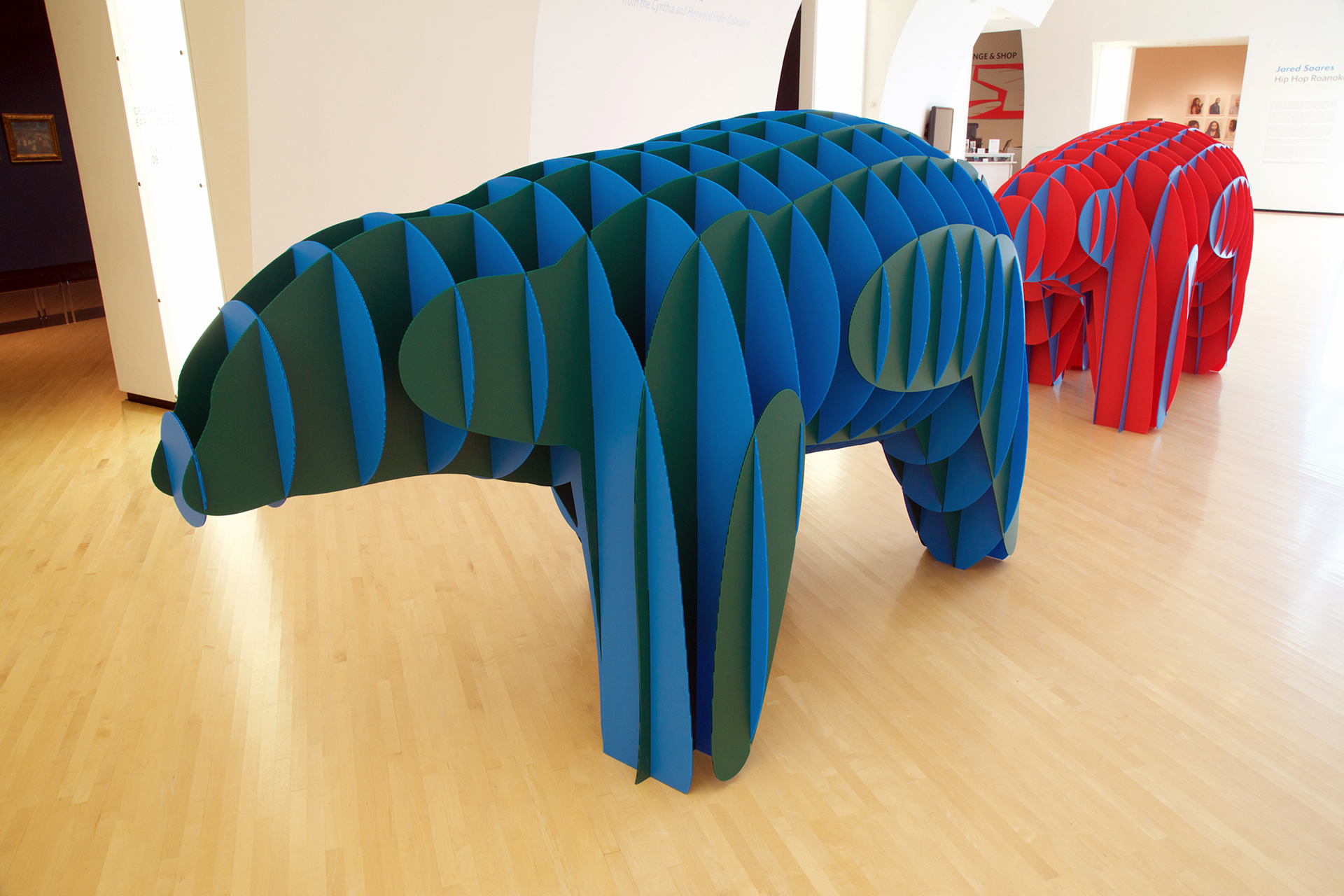 Photos by Jeff Hofman and GLINTstudios
You might be interested in: