2 MIN READ - This winter, Chicagoans who walk the Pedway, a network of underground tunnels in the Loop, are being greeted by some surprising new inhabitants: hibernating bears.
---
In celebration of the winter solstice and as part of its continued work to draw attention to the Pedway, Chicago Loop Alliance's "Massimals in the Loop" art installation was completed on Friday, December 20, under the Daley Center, Macy's, and Thompson Center. The project will last through the winter.
The hibernating bears are called Massimals, and they are 1:1 design objects that serve as prototypes to examine how physical form can engage the public realm. These constructs are abstractions of animal forms built in the manner of massing study models produced in an architectural design practice.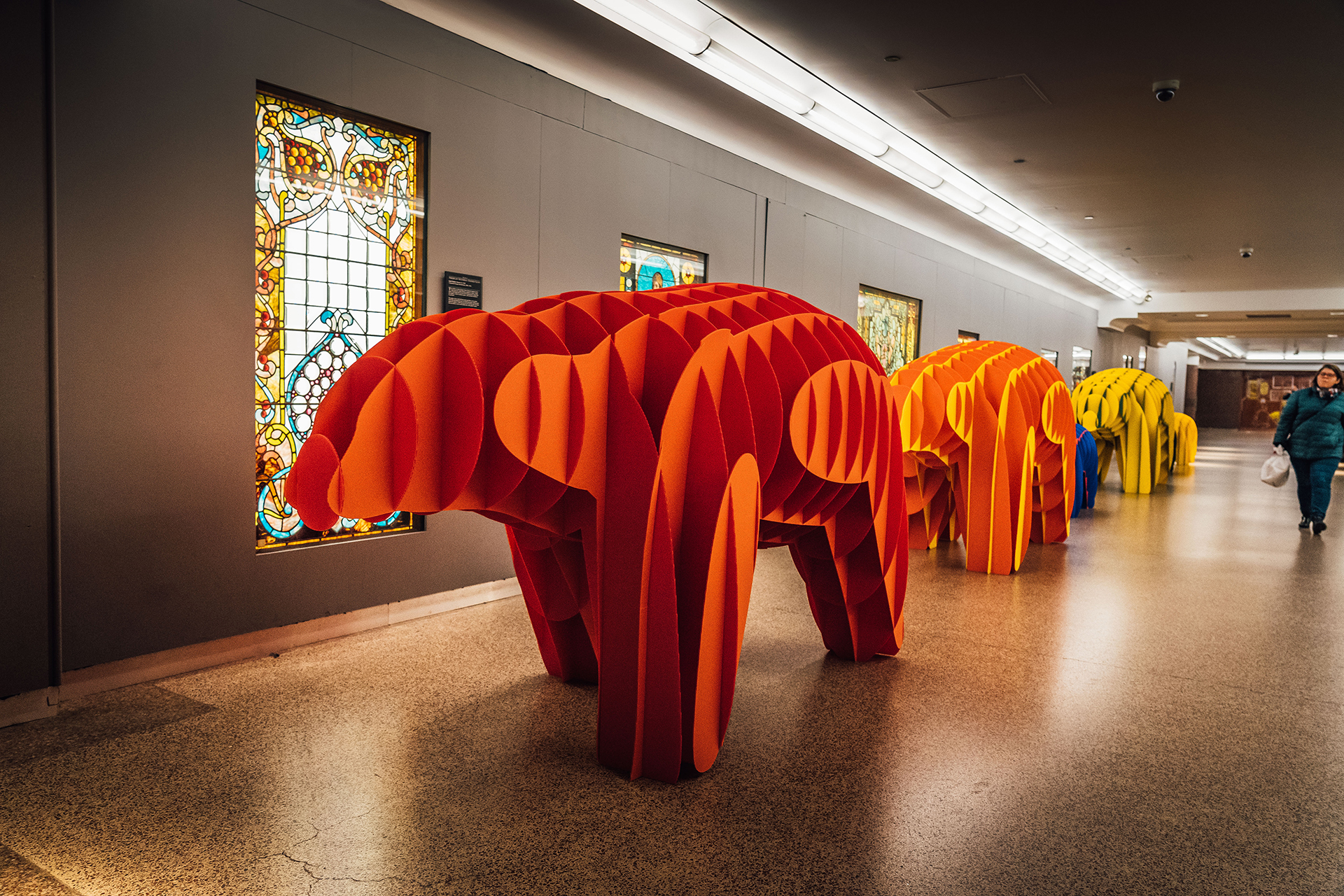 "Massimals in the Loop" is by artist Jason Scroggin/Scroggin Studio and was curated by Space p11, an art gallery located at 55 E. Randolph St. in the Pedway. Chicago Loop Alliance also partnered with Space p11 in December 2018 on "Short-Cuts," a series of Pedway pop-up art activations.
"Chicago Loop Alliance's mission is to make the Loop as vibrant as it can be through various program areas and initiatives, and the Pedway is a part of the Loop that can certainly use a little attention," said Chicago Loop Alliance Director of Planning Kalindi Parikh. "The Massimals have now been down there for a few days, and it's been a blast to see how they're brightening people's commutes. Folks have been doing a lot of double-takes."
Various iterations of these Massimals have been displayed in galleries across the country, but artist Jason Scroggin is excited to see his creations interacting with people in a public space.
"While I enjoy presenting the Massimals in a museum or gallery context, they really want to mingle with people in the public realm," Scroggin said. "I think the Pedway is a great space for them to hibernate and bring a little color and playfulness to people moving through the underground spaces during the colder months in Chicago."
You might be interested in: