2 MIN READ - On Thursday, December 12, Chicagoans who used the Pedway to get around during the noon lunch rush were treated to some holiday cheer in the form of traveling carolers.
---
The Harmony, Hope & Healing Choir gave a concert in the Thompson Center before caroling into the city and county building, Daley Center, and Block 37. After getting Pedway users in the spirit of the season, the choir members were treated to a lunch hosted by the Atrium at the Thompson Center.
Many members of the Harmony, Hope & Healing Choir have the lived experience of homelessness. The choir engages them in weekly rehearsals, which builds community and support amongst members. Caroling in the Pedway was a pilot to see what a collaboration between Chicago Loop Alliance and Harmony, Hope & Healing could look like in 2020, which the City of Chicago's Department of Cultural Affairs and Special Events has named the Year of Chicago Music.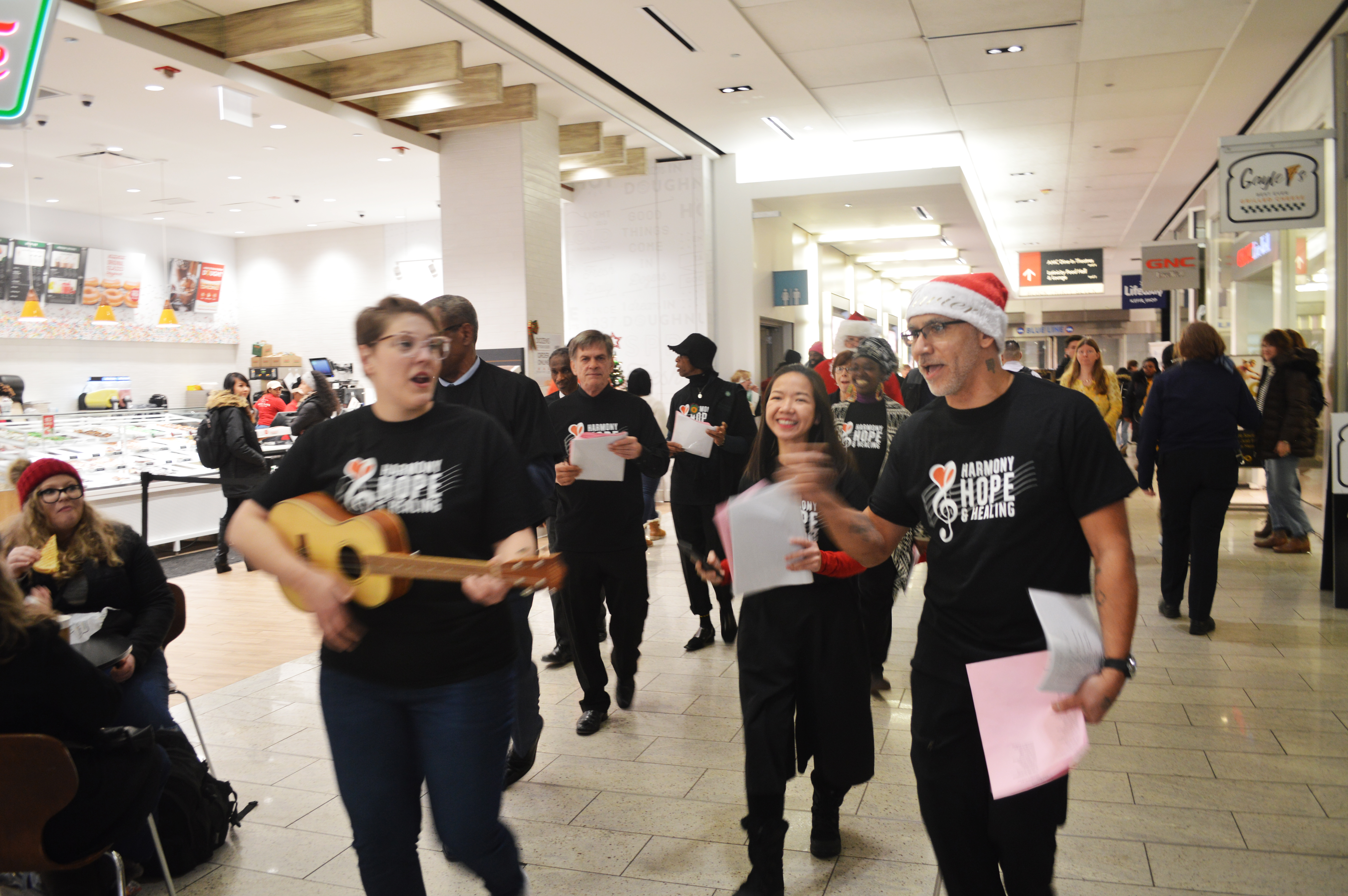 "We like to activate the Pedway during the colder months when people use it more," said Kalindi Parikh, Director of Planning for Chicago Loop Alliance. "It can be a dreary space, so we use art to improve people's experiences there."
This is the Harmony, Hope & Healing Choir's first pop-up performance in public space; normally, their concerts take place in churches. Members of the choir were delighted to see the reactions of Pedway users who were treated to a surprise holiday concert.
"I never get the chance to make people smile like that in my daily life," one caroler said. "I had so much fun; I really need that this time of year," said another.
"The best part was seeing everyone's faces light up as the choir walked through the Pedway singing," Parikh said. "It was surprising in a good way, and it's just really cool when the arts and a social cause get to coexist."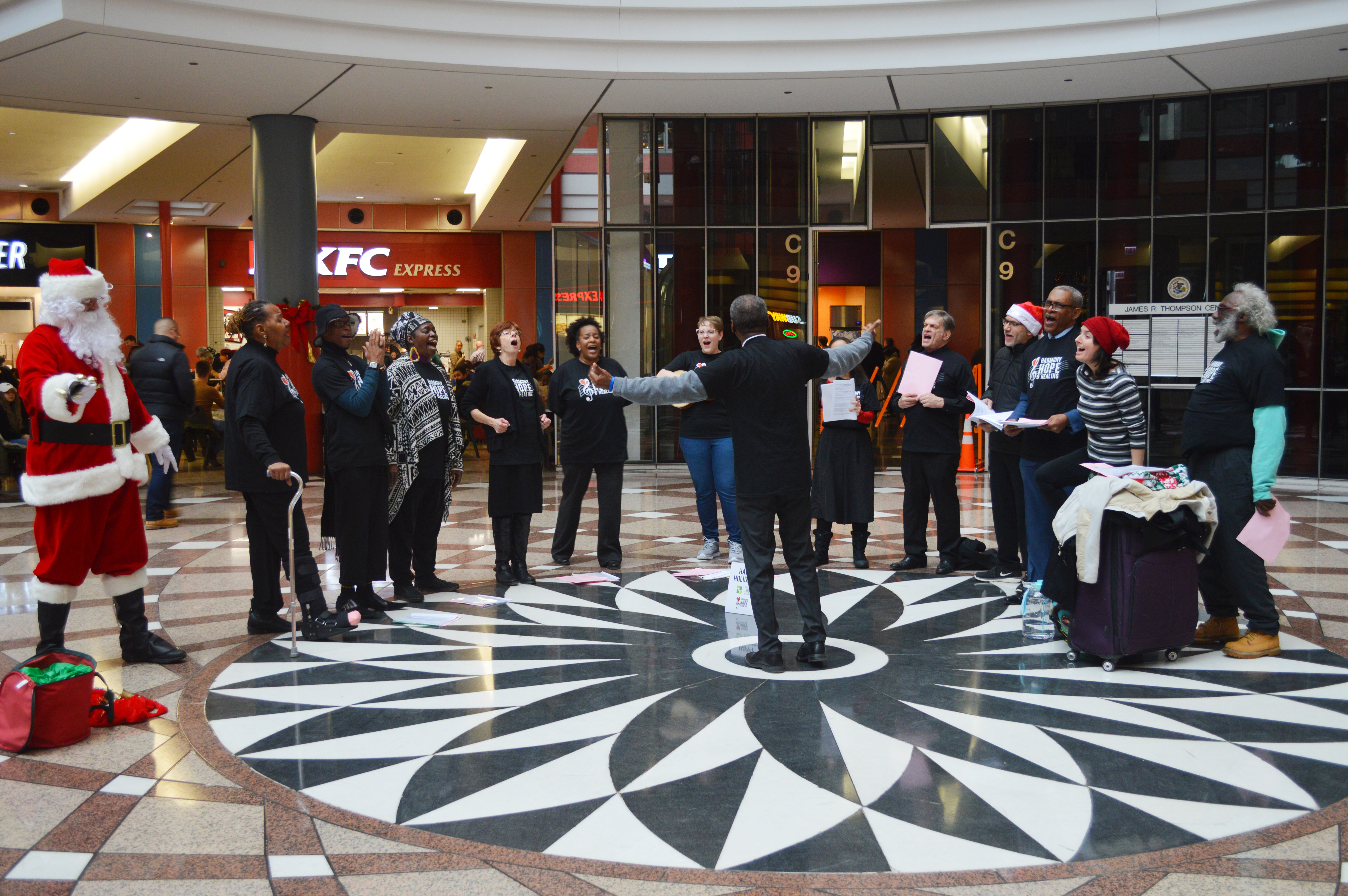 "Caroling in the Pedway was an incredibly fun and joyous adventure," said Sophie Wingland, Program Manager for Harmony, Hope & Healing. "Bringing music to unexpected places is something we hope to do more of in the coming year. Harmony, Hope & Healing and Chicago Loop Alliance will partner during the citywide Year of Chicago Music to create pop-up musical experiences in underused, underappreciated spaces. With these performances, we hope to encourage people to see the beauty in all space and all faces."
YOU MIGHT BE INTERESTED IN: