4 MIN READ – When Jacqueline Cunningham was 4 years old, her mom brought her to the Loop for the first time and did something Cunningham will never forget.
---
"She stood me up in the middle of State and Lake, spread her arms out wide, and said, 'This is the center of the world,'" Cunningham said. "So for my entire life, I have always gone through that intersection and said to myself, 'Well, my mother's a little strange, but yeah, this really is the center of the world.'"
This memory played some part in Cunningham's current work as Co-Chairperson for English Language Learning and World Languages at Harold Washington College. Not only is the college right at the center of the world, but the world comes to her through the myriad students she works with. For over 25 years, Cunningham has been teaching English as a second language to newcomers to the U.S. as well as longtime residents who are looking to improve their language skills, and for 17 of those years at Harold Washington College in the Loop. Students may have advanced degrees from their home countries, may be recent high school graduates, may be nontraditional first-time students, and anything in-between. Cunningham's favorite part of her job is guiding them down their path, whether they stick to a solid plan or end up embarking on a journey they never before imagined.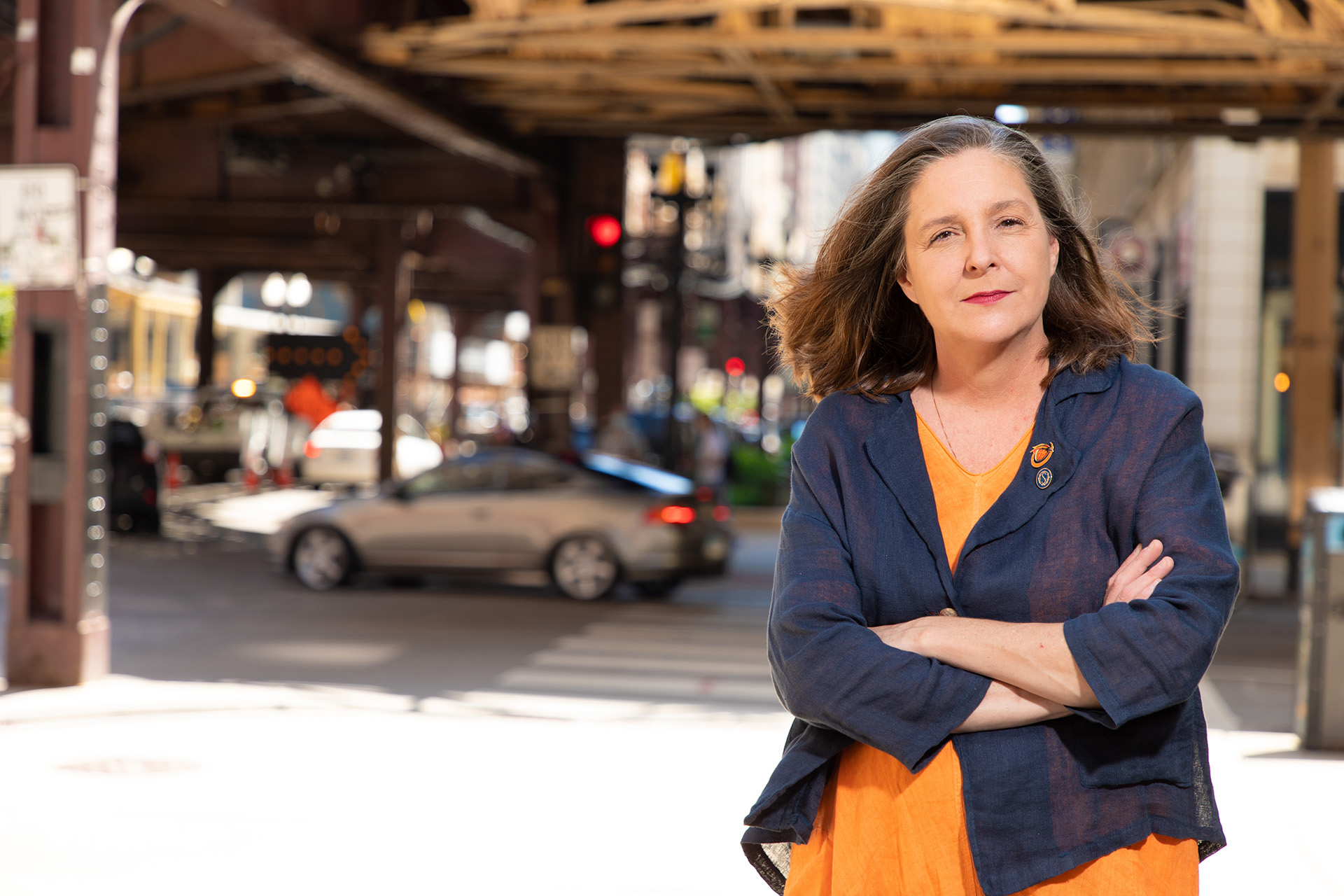 "My favorite part about my job is working one-on-one with the students—not just in the classroom, but also welcoming them to the college," she said. "I am a big part of the welcome committee for English language learners in the city of Chicago. It's really hard to find your way if you're new, and the best part of my job is figuring out how I help them get to where they're going, no matter where that is."
While Cunningham may have been drawn to the Loop by the time she was 4 years old, her entry point to ESL came in 1993 during an inspirational six-month trip to Australia. She was visiting a friend and had no work visa, but quickly realized she needed something to do with herself. With a bachelor's degree in French, she reached out to area schools to see if she could intern with them on a volunteer basis for their French programs. She was rejected, but it led her to calling a skill share organization that ended up changing her life.
"The woman who answered the phone said, 'We don't teach French, we teach English as a second language. Be here tomorrow by 9 a.m.,'" Cunningham said. "Within a week, she had me fully teaching that class, and I did that for about six months."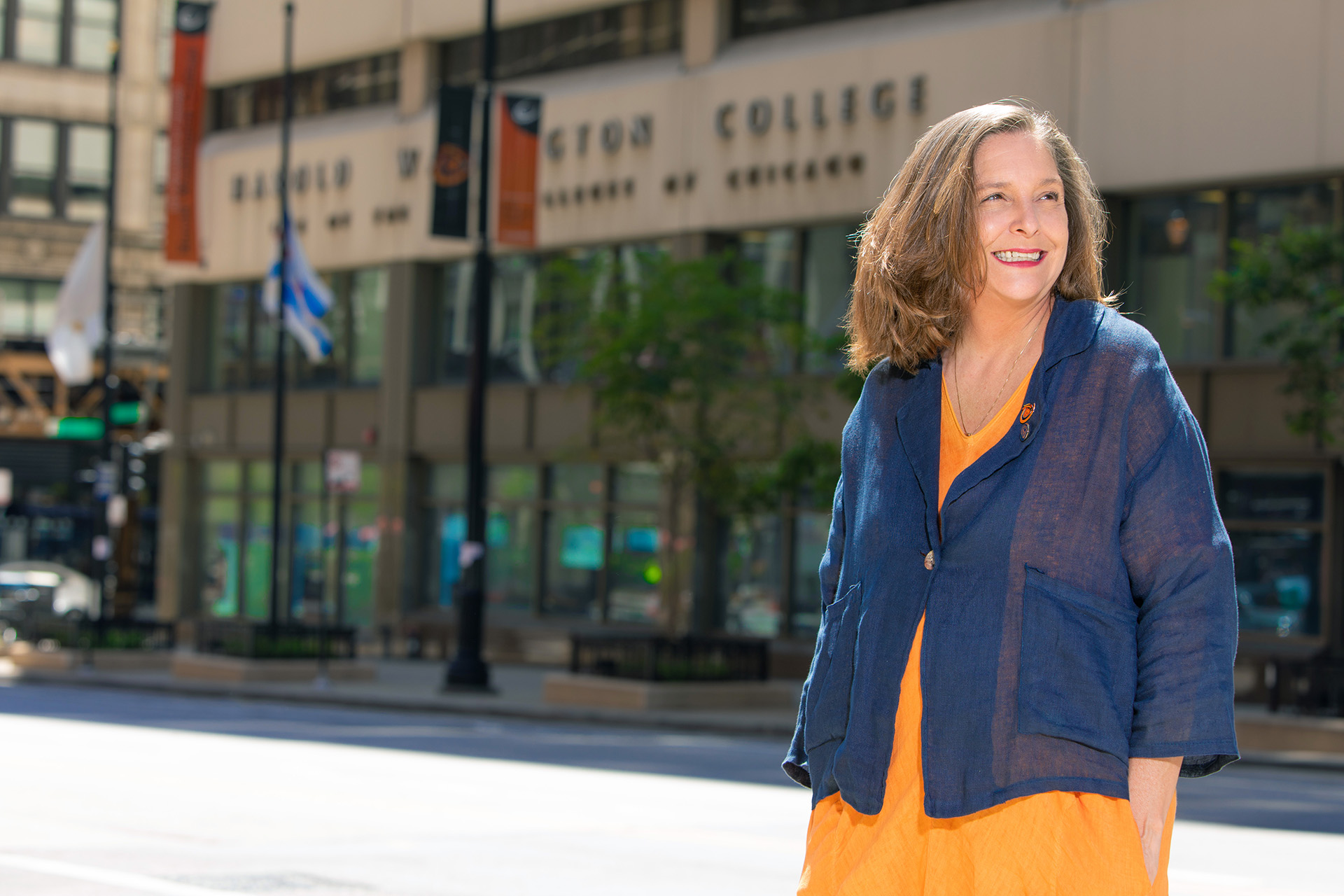 After that experience, Cunningham knew she wanted to teach ESL classes at a community college, and what better option than one in the center of the world?
"I put in an application to Harold Washington College, and the rest is history," she said. "I will still stand in the middle of the street at State and Lake, raise my arms up—people think I'm crazy, I'm sure—and think to myself, I am the luckiest person in the universe because I get to help all these awesome people at the college and be at the center of the world."
Cunningham's favorite class to teach is an ESL reading class because the topic is Chicago studies. She takes students to the DuSable Bridge and the Chicago History Museum, sharing her civic pride with students, some of whom are new to the city.
"The idea is, I'm passing you my city, and we all need to take care of her," Cunningham said.
Students are also able to take advantage of a study abroad program. Last year, 10 French students went to Paris for two weeks, fully funded by the City Colleges of Chicago.
"These are students who normally wouldn't be able to take a trip like this unless they had financial support," she said. "What they bring back is inspirational. Their eyes open, they see the global environment in which we live, they start thinking about studying other languages and other countries they can go to. Two of them are going back to France to live. I guess you could say the best part of my job is every single time I get to hear about what a student is going to do with their life, and every time I get to help them get there. And that's every day."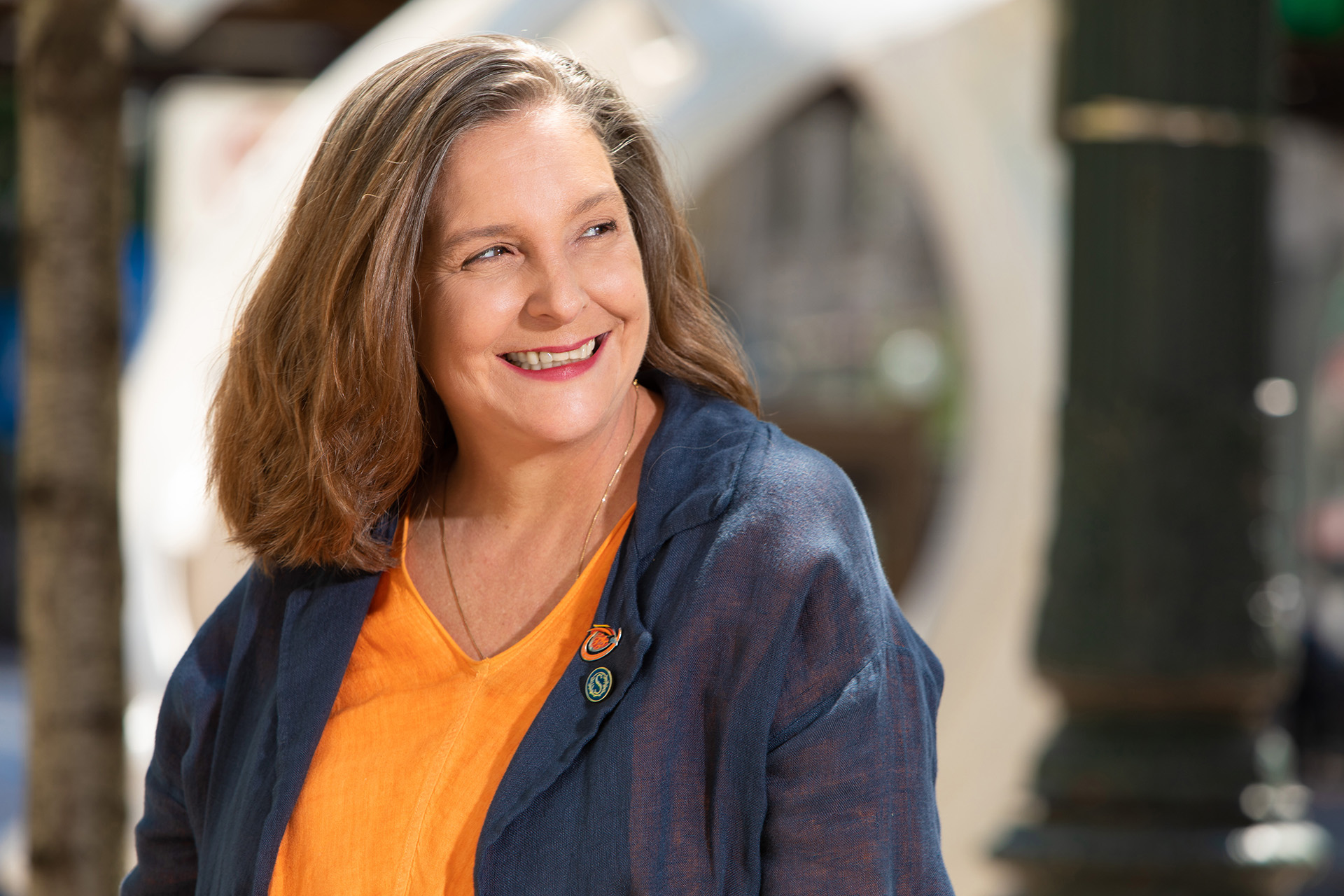 With COVID-19 forcing educational institutions to be nimble and shift to a virtual approach, it would be understandable if Cunningham were a little less excited about the start of this fall semester compared to those she's grown used to. But that's just not her style.
"I'm actually really excited," she said. "It doesn't matter to me if classes are remote or in person; a new semester is a new semester, and nontraditional is kind of our middle name. We have tons of parents, people who are career changers, and people who work full-time. So knowing they have this option to take classes from home and have flexibility, knowing they might not have to worry about a babysitter or work their class schedule around their employment, it's exciting. I think the flexibility is a new twist."
Photos by Organic Headshots
Do you know someone who works in the Loop and deserves recognition for the great work they do? Nominate them for Loop Employee of the Month. Find more information on award selection, rules and conditions, and a full list of prizes, here.
THANK YOU, COMMUNITY PARTNERS!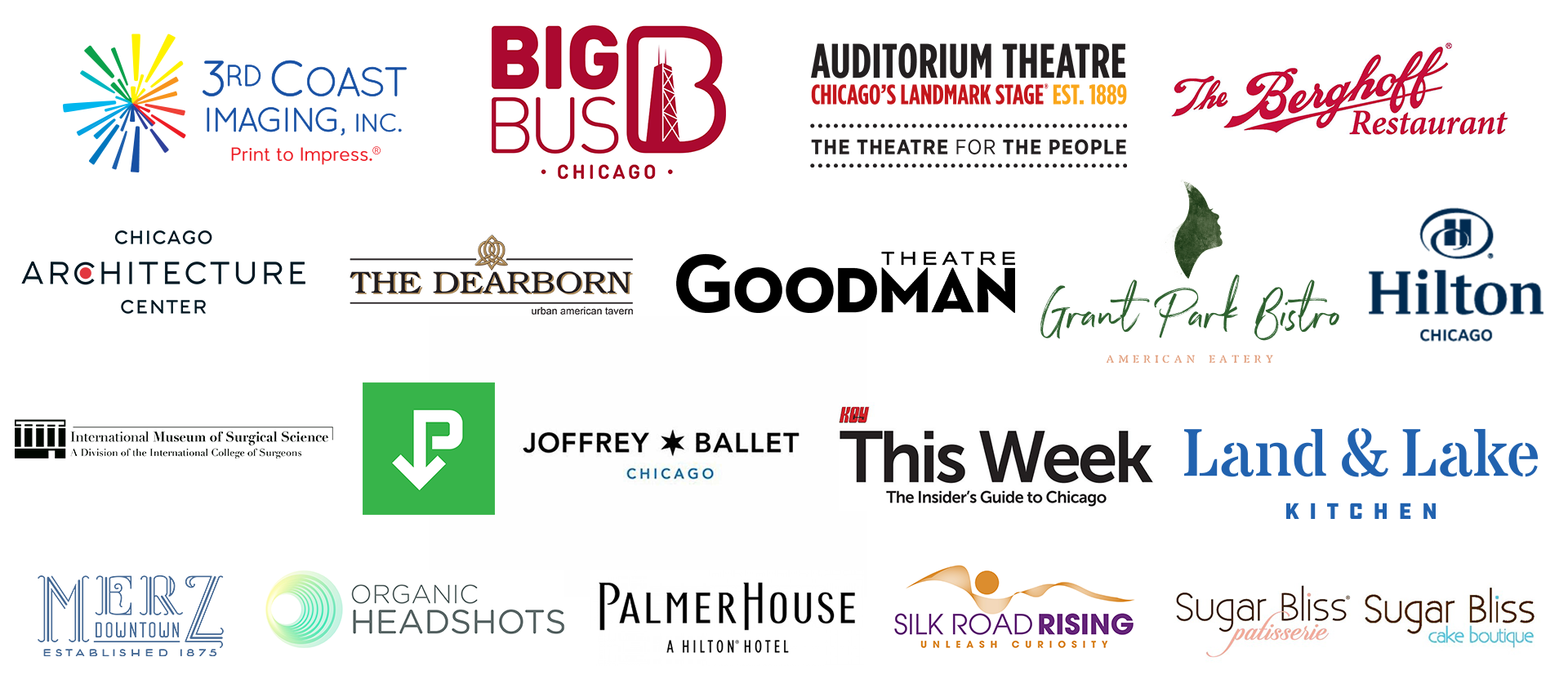 You Might Be Interested In: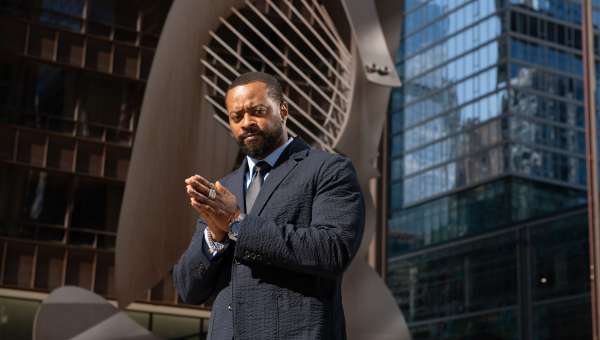 June Loop Employee of the Month: Michael Lowe
3 MIN READ - While nearly all employees at HeplerBloom LLC in the Loop—a law firm that offers trial lawyers, estate planning services, business counsel, and more—have worked from home amid COVID-19...