5 MIN READ – Luxe Barber and Shave Lounge was not even open one full year when COVID-19 hit Chicago, forcing shut-downs and leading to an unprecedented recession. But despite its location in the still-closed Palmer House Hilton, the barber shop has been back open since June. Owner Brady McNeely felt a responsibility to his staff, and has found the current circumstances to be an opportunity to connect with downtown residents looking for a world-class experience.
---
"You can always get something good out of something bad," McNeely said. "Because people had time to sit in their houses, the people who live downtown were going out more, and they realized, maybe for the first time, that this barbershop was here. So, that part has been a blessing for me."
McNeely did not take reopening lightly. He has underlying conditions to keep in mind, and the health and safety of his staff and customers were major concerns. So he has taken many precautions: ultraviolet lights added to his heating and air conditioning system, medical grade air purifiers that clear out 1,000 square feet of air in 30 minutes, personal protective equipment provided to staff and customers, ultraviolet machines for all utensils, regular wipe-downs of all surfaces, weekly professional deep cleanings of the entire space, and more.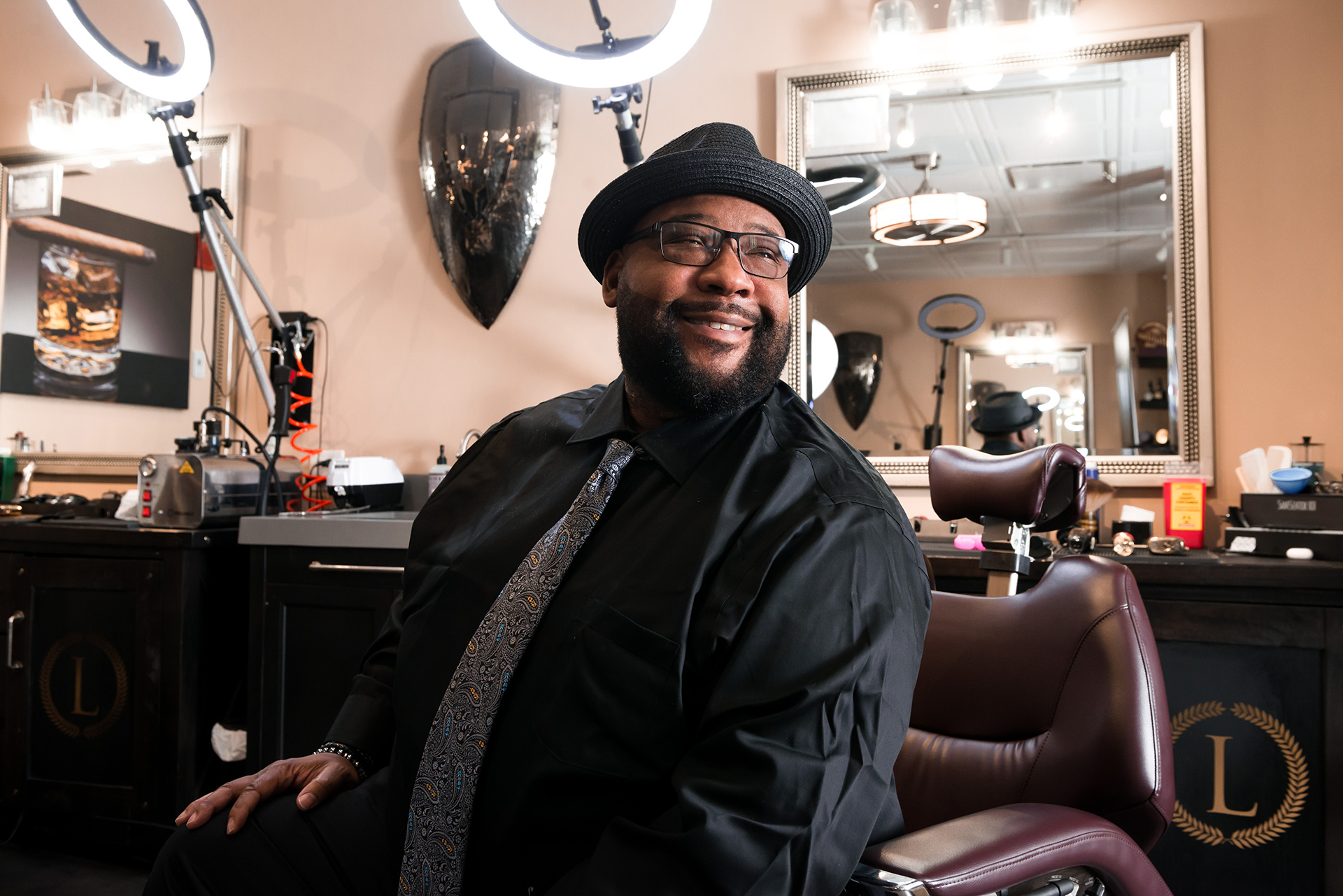 "We have a lot of things that we can do to protect ourselves and hopefully stop the spread as much as we can, but at the same time accept customers and put some money in our pocket," McNeely said. "People still have bills they have to pay."
Needless to say, McNeely couldn't have predicted the current reality of owning his own barber shop. All he wanted when he opened Luxe Barber and Shave Lounge was to bring his ideas to life downtown. McNeely spent years cutting hair on the West Side of Chicago and western suburbs, but his career was interrupted by health issues that required daily trips to a dialysis center. Then in 2016, after a successful kidney transplant, he decided to get back into the business. He knew he wanted to work downtown, so in 2017 he began working for a friend who owned a shop there.
"I told him initially, I'm not going to be working here long because if I like it, I'm going to try to open up my own place," McNeely said.
And in early 2018, he began that process and landed at the Palmer House Hilton.
"I chose the Palmer House because it was the oldest running hotel in the city, a convention hotel, the second biggest hotel in the city," McNeely said. "And from what I've been told, I'm the first African American ever able to lease or own a spot inside the Palmer House."
It's certainly a coveted location, and it's a great fit: The old-world splendor of the Palmer House aligns well with McNeely's old-world philosophy on barbering and customer service. When people come to Luxe Barber and Shave Lounge, they don't just get a haircut, they get an experience.
"When I go to most traditional barber shops, it's: 'Come in, sit down, who's next?'" McNeely said. "That don't work downtown for me. When you come in, you can get bourbon in a glass [before COVID-19]. We play jazz music. When you get through with a haircut, there's a hot towel on the head, hot towel on the face, a neck massage. The chairs are the best chairs in the world; all of my customers go to sleep in my chairs. If you come in for a haircut and shave, you'll be here for an hour and a half at least. So the service we give, nobody's doing it. I've had people from all over the world tell me if there was a top three, you're in the top three of best shaves I've ever had. We're state of the art, but we're old world."
McNeely wouldn't have it any other way: giving top-notch service to customers downtown, where he feels like he's able to learn something, and teach something, every day.
"Barbering is not a job to me; it's the conversation, it's meeting people from all over the world, it's the knowledge I get from talking to all these people, it's the knowledge I give to these people," he said. "And I love downtown. I wouldn't want to be anyplace else. The excitement, the ambience, the people—it's the epicenter of the city. If i want to see a show, I can see it. If I want any kind of food, I can get the best of it. If I need to take care of business, I know I can walk right out my door and within a block or two I'm right there. If there are any clothes or anything I need, I'm right there."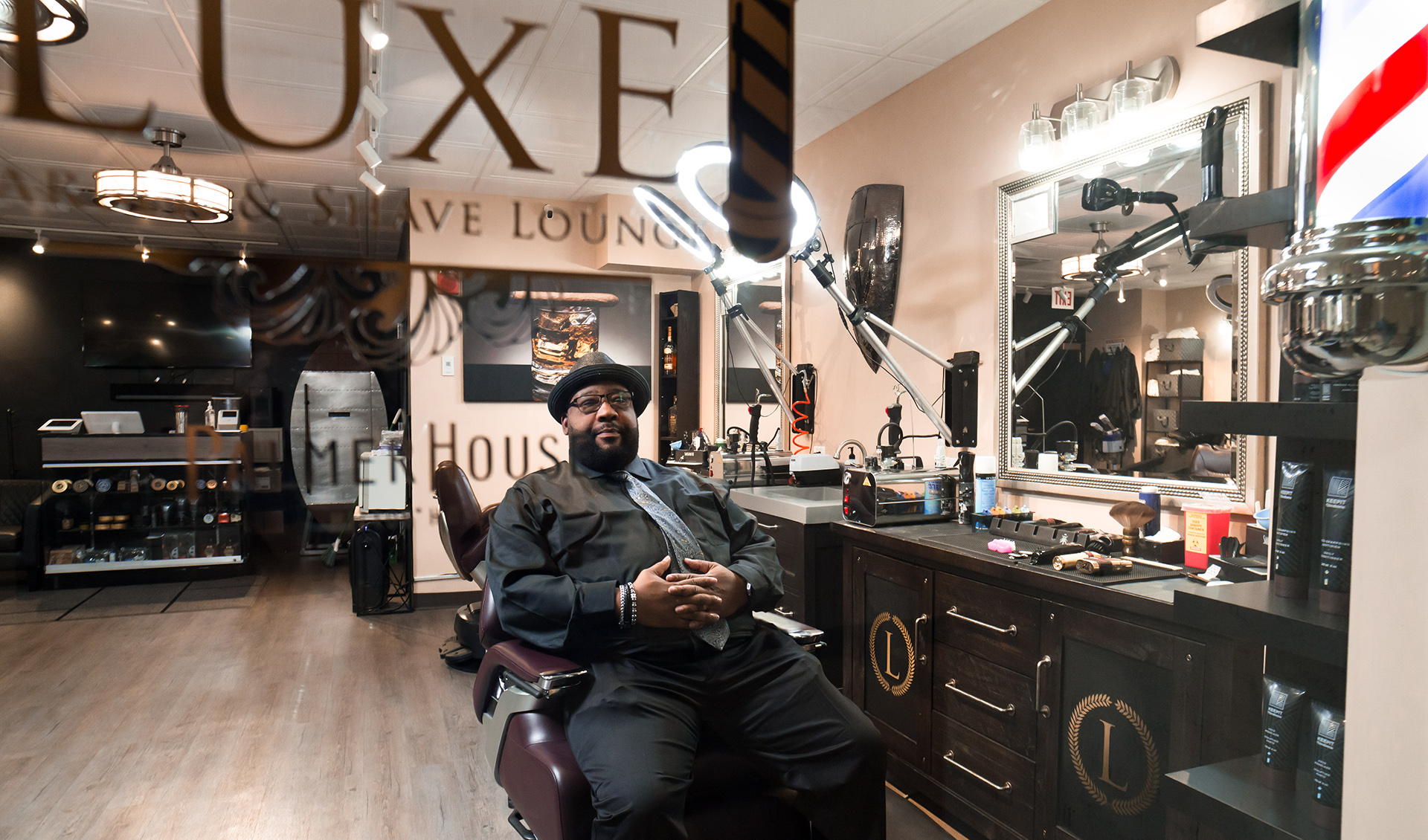 And despite the perception some may have that the Loop is home only to national chains, McNeely said he's inspired to be part of a small business community downtown.
"Maybe sometimes people don't see how many small businesses there are downtown, but there are a lot," he said. "When I see a small business downtown, I know their fight, and I know their struggle, and I know what $10 or $100 means. It means a light bill being paid, or a gas bill being paid, being able to pay for advertisements, being able to put some shoes on your kids' feet. Trust me, I know, and when a customer goes in, especially if that customer is a repeat customer, they're not just a face. They become the fabric of that business. So I do try to shop small. Sometimes we small people can have big voices."
Photos by Organic Headshots
Do you know someone who works in the Loop and deserves recognition for the great work they do? Nominate them for Loop Employee of the Month. Find more information on award selection, rules and conditions, and a full list of prizes, here.
THANK YOU, COMMUNITY PARTNERS!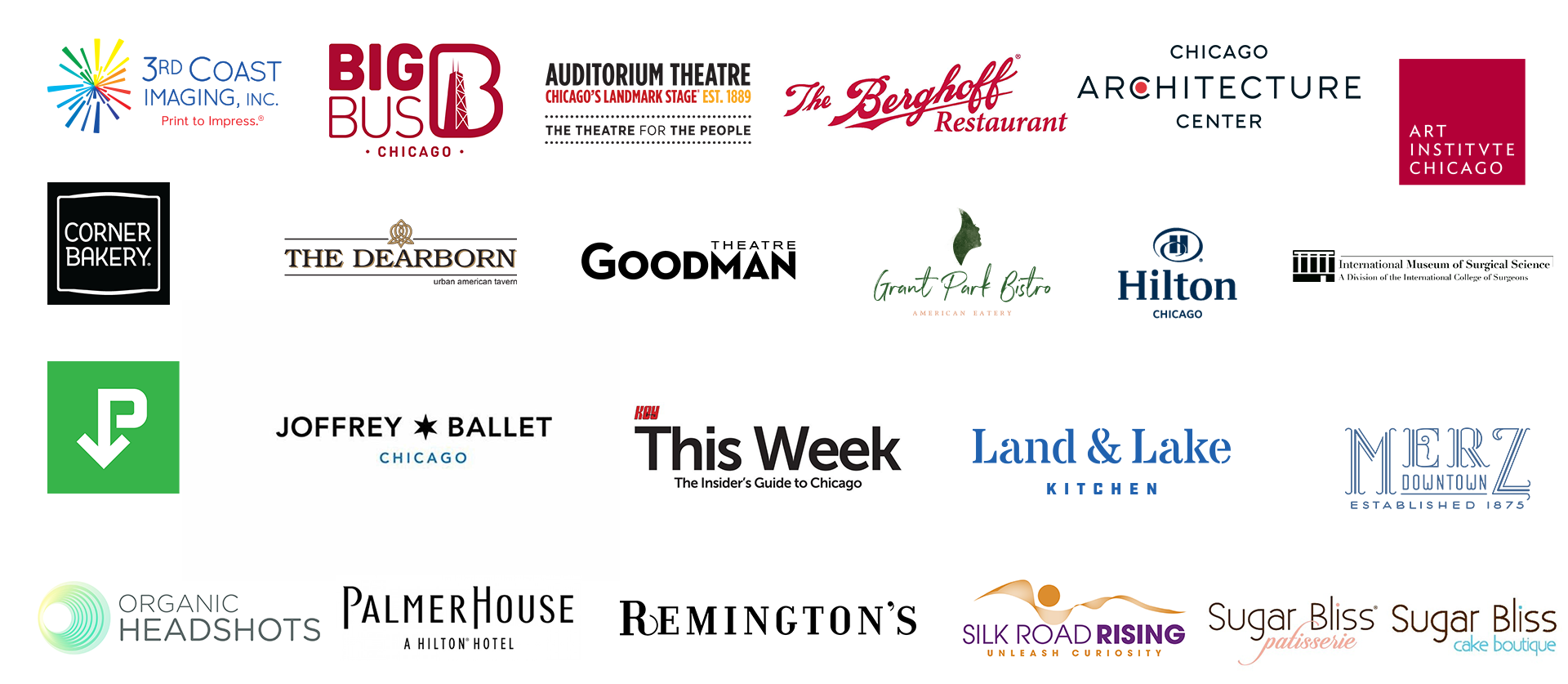 You Might Be Interested In: