5 MIN READ – Chicago Loop Alliance annually compiles a detailed guide of recommended experiences, restaurants, hotels, Loop deals, Santa in the Loop, and more. Chicagoans and visitors alike are encouraged to enjoy and explore all the Loop has to offer during the most joyous time of the year. The most popular seasonal attractions and downtown businesses are featured in printed pocket guides distributed throughout the city and suburbs; three State Street CTA kiosks; and a regularly updated online Holidays in the Loop guide. A few examples of unique and iconic holiday experiences in the Loop are below, and the full guide can be found online. View the full Holidays in the Loop guide and earn a chance to win a $1000 Loop Staycation package at LoopChicago.com/Holidays.
---
"State Street and the Loop remain Chicago's epicenter of holiday festivities – whether it's shopping at the Loop's major markets and retailers; experiencing dining traditions of the Walnut Room, the Berghoff, and the like; parading State Street to take in the glistening decorations and iconic window displays of Macy's; or heading to shows new and old in the theatre district," said Michael Edwards, President and CEO of Chicago Loop Alliance. "Each year, we embrace the memories and traditions that keep Chicagoans and visitors returning, while fostering new experiences through our own programming and amplifying member businesses and organizations."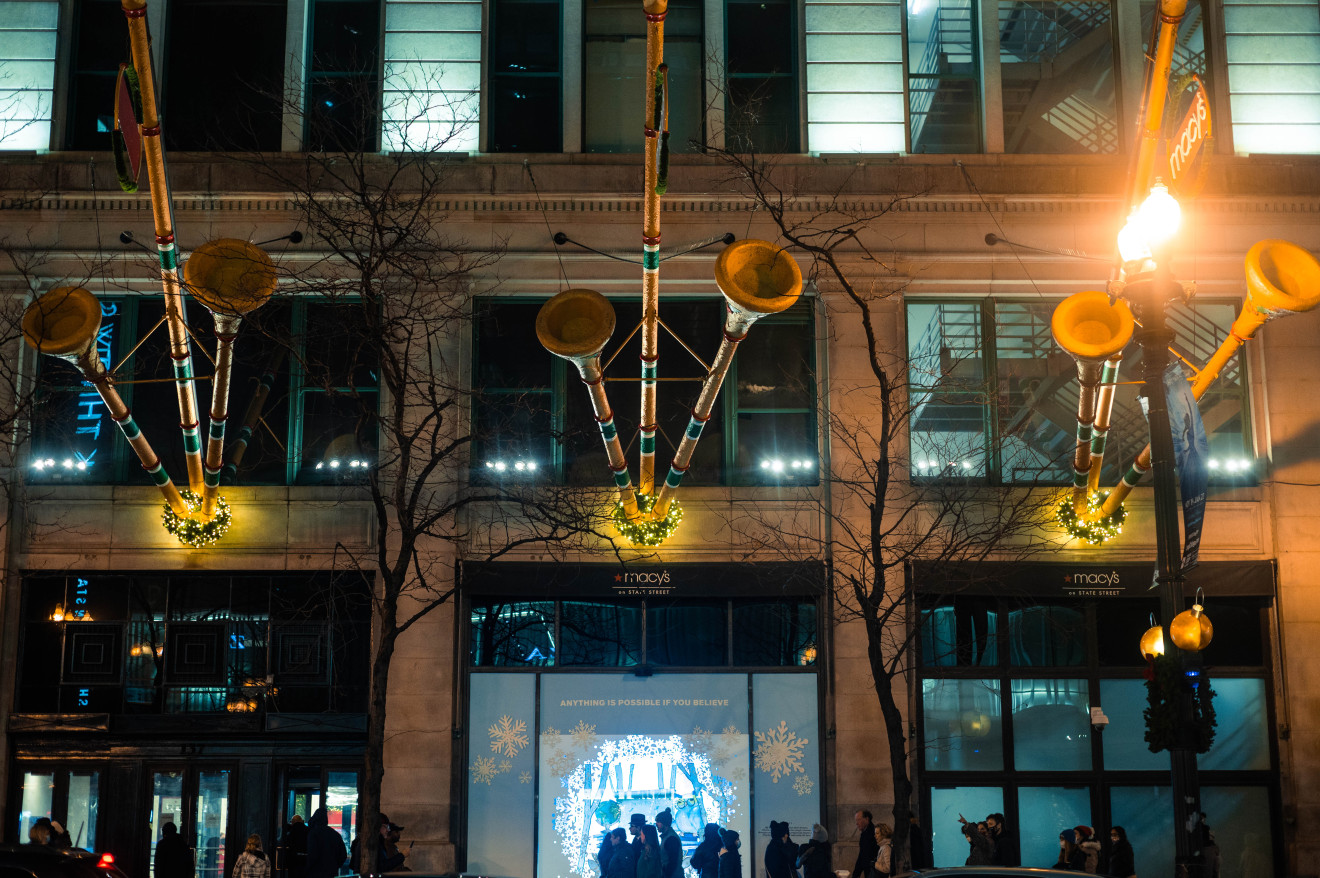 Christkindlmarket at Daley Plaza
Nov. 17- Dec. 24
50 W. Washington
Goodman Theatre's A Christmas Carol
Nov. 18 - Dec. 31
170 N. Dearborn
Hershel & the Hannukah Goblins at Chicago Loop Synagogue
Nov. 30 – Dec. 23
16 S. Clark
Millennium Park Tree
Nov. 17 – mid-January
11 N. Michigan
State Street Holiday Lights
Nov. 14 – early January
State Street from Ida B. Wells to Wacker Dr.
A full list of unique and traditional holiday activities can be found at LoopChicago.com/HolidayTraditions.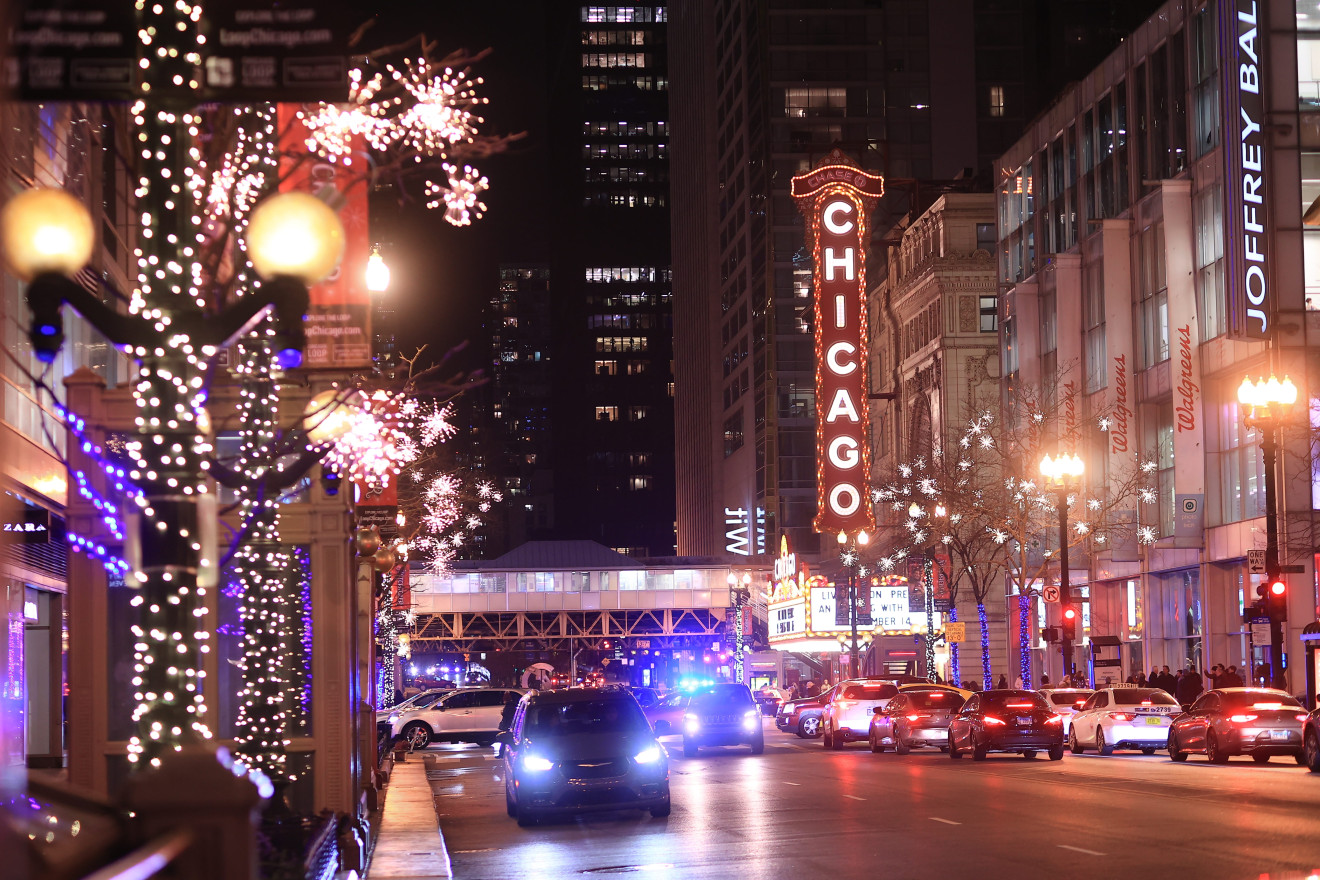 Catalog Holiday Marketplace at Willis Tower
Dec. 5 – 7
233 S. Wacker Dr.
Christmas Candlelight Tours at Glessner House
Dec. 16 – 17
1800 S. Prairie Ave.
Holidays of Light by Chicago Sinfonietta at Auditorium Theatre
Dec. 15
50 E. Ida B. Wells Dr.
ShopColumbia's 15th Annual Holiday Market
Dec. 4 – 20
619 S. Wabash Ave.
The Peppermint Lounge at Revival Food Hall
Nov. 13 – Jan. 5, 2024
125 S. Clark St.
A full list of holiday shopping and activities can be found at LoopChicago.com/JoytotheWorld.
Bar Humbug
108 W. Germania Place
Happy's: A holiday pop-up bar
12 S. Michigan Ave.
Santa at The Berghoff Restaurant and Adams Street Brewery
17 W. Adams St.
The Dearborn
145 N. Dearborn St.
The Village at Italian Village
77 W. Monroe St.
Walnut Room at Macy's
111 N. State St.
For more dining options, check out LoopChicago.com/EatandDrink.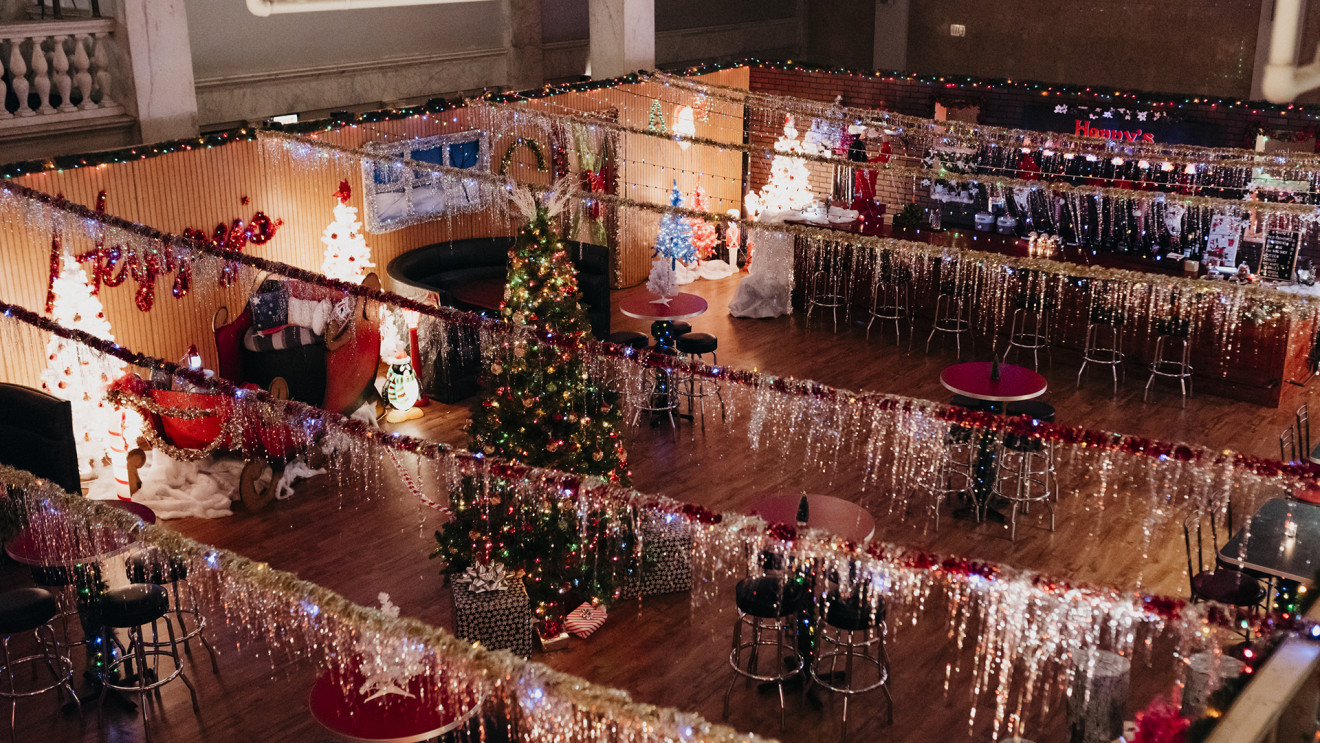 Cambria Hotel Chicago Loop – Theatre District
32 W. Randolph St.
Chicago Athletic Association
12 S. Michigan Ave.
Palmer House, a Hilton hotel
17 E. Monroe St.
The LaSalle Chicago, Autograph Collection
208 S. LaSalle St.
theWit Chicago, a Hilton hotel
201 N. State St.
The full list of Loop hotels can be found at LoopChicago.com/Stay.
Santa sighting opportunities are regularly updated in the guide at LoopChicago.com/Santa.
Visitors and residents can share Loop holiday moments on social media using #HolidaysInTheLoop and tagging Chicago Loop Alliance for a chance to win a $1,000 Loop staycation package.
Instagram: @loopchicago
Facebook: @ChicagoLoopAlliance
X/Twitter: @ChiLoopAlliance
LinkedIn: @Chicago-Loop-Alliance
TikTok: @loopchicago
You Might Be Interested In: