3 MIN READ – If you're #BackInTheLoop looking for a break from the summer heat, nothing will cool you down like a delicious cocktail. There are a wide variety of restaurants open in the Loop, but we've narrowed down the best picks for a delightful sip.
---
Available for dine-in or on the patio, The Dearborn's "Summer 'Tea'se" is a must-try. Made with Hangar One Wild Maine Blueberry, Hibiscus Tea, Ginger Tea, Jumex Peach Nectar, and Lemon Juice, it is served in a wine glass over ice and garnished with skewered candied ginger.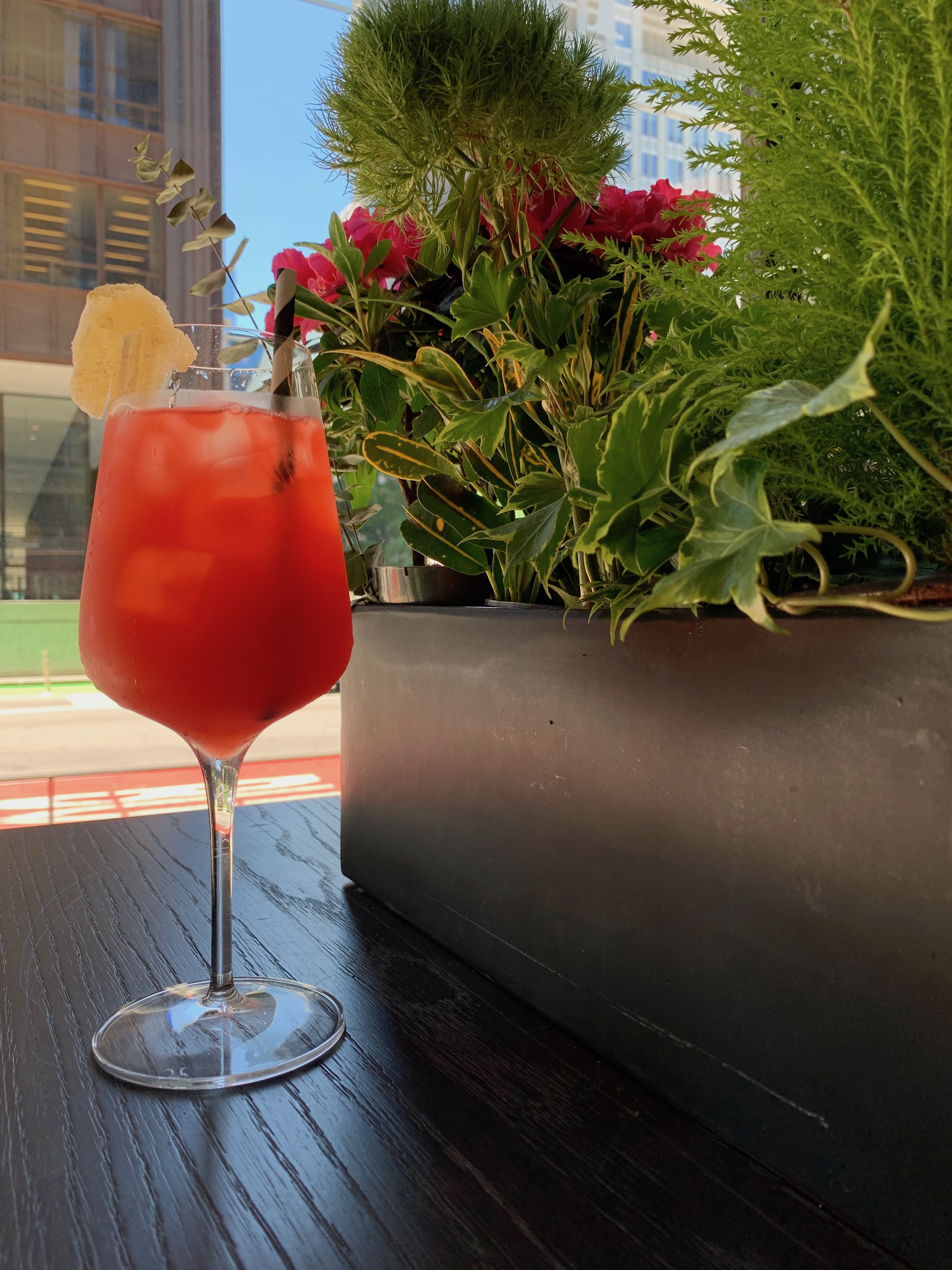 Looking for a great summer cocktail? Elephant & Castle's assortment of Moscow Mules are cool and refreshing, perfect for patio season. Their Mules are also available in a carry-out kit to make at home with friends and family.
Elephant & Castle offers daily drink specials and happy hour specials from 3-6 p.m. Monday-Friday. If you're not quite ready to come out, they are offering delivery with the following partners: Door Dash, Grubhub, Postmates, and Uber Eats. They are also offering 15 percent off on call-ahead and online pick-up orders with the discount automatically applied at checkout by visiting their website.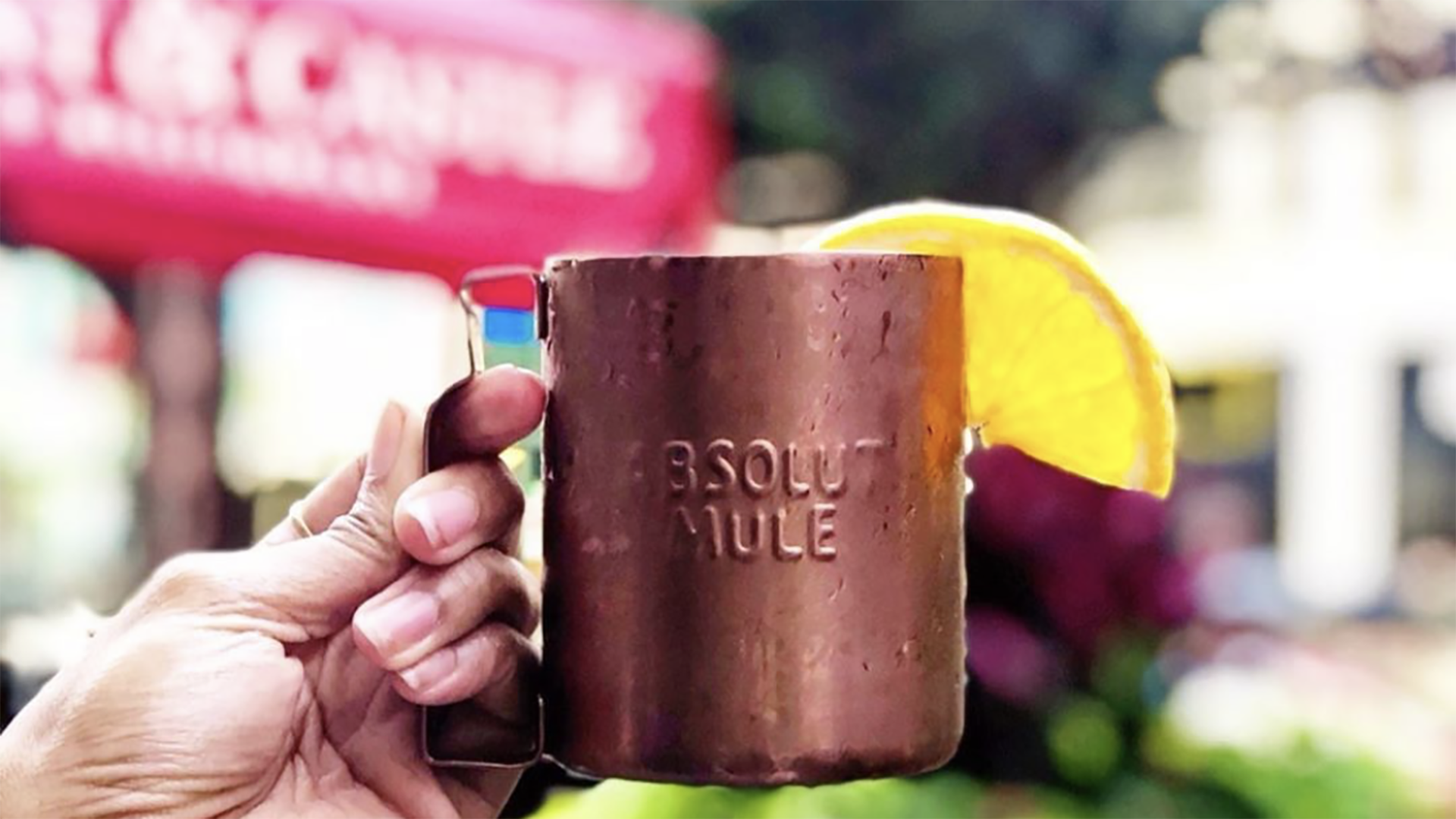 Hotel Julian's About Last Knife (ALK) is home to two unbeatable summer cocktails. First, the Boulevardier: a classic cocktail with a deep-rooted history. Its creation is credited to Erskine Gwynne, an American-born writer who founded a monthly magazine in Paris called Boulevardier, which appeared from 1927 to 1932. The Boulevardier is similar to a Negroni, sharing two of its three ingredients. It is differentiated by its use of whiskey as its principal component instead of gin. ALK's version is updated for a modern palate and perfect for on-the-go.
Another menu highlight is the Southside, nicknamed the Mojito's big brother. Its origins are subject to speculation. It has been proposed that it gets its name from either the South Side district of the city of Chicago, or from the Southside Sportsmen's Club on Long Island. The drink is said to have been the preferred summer beverage of Al Capone, whose gang dominated Chicago's South Side in the 1920s.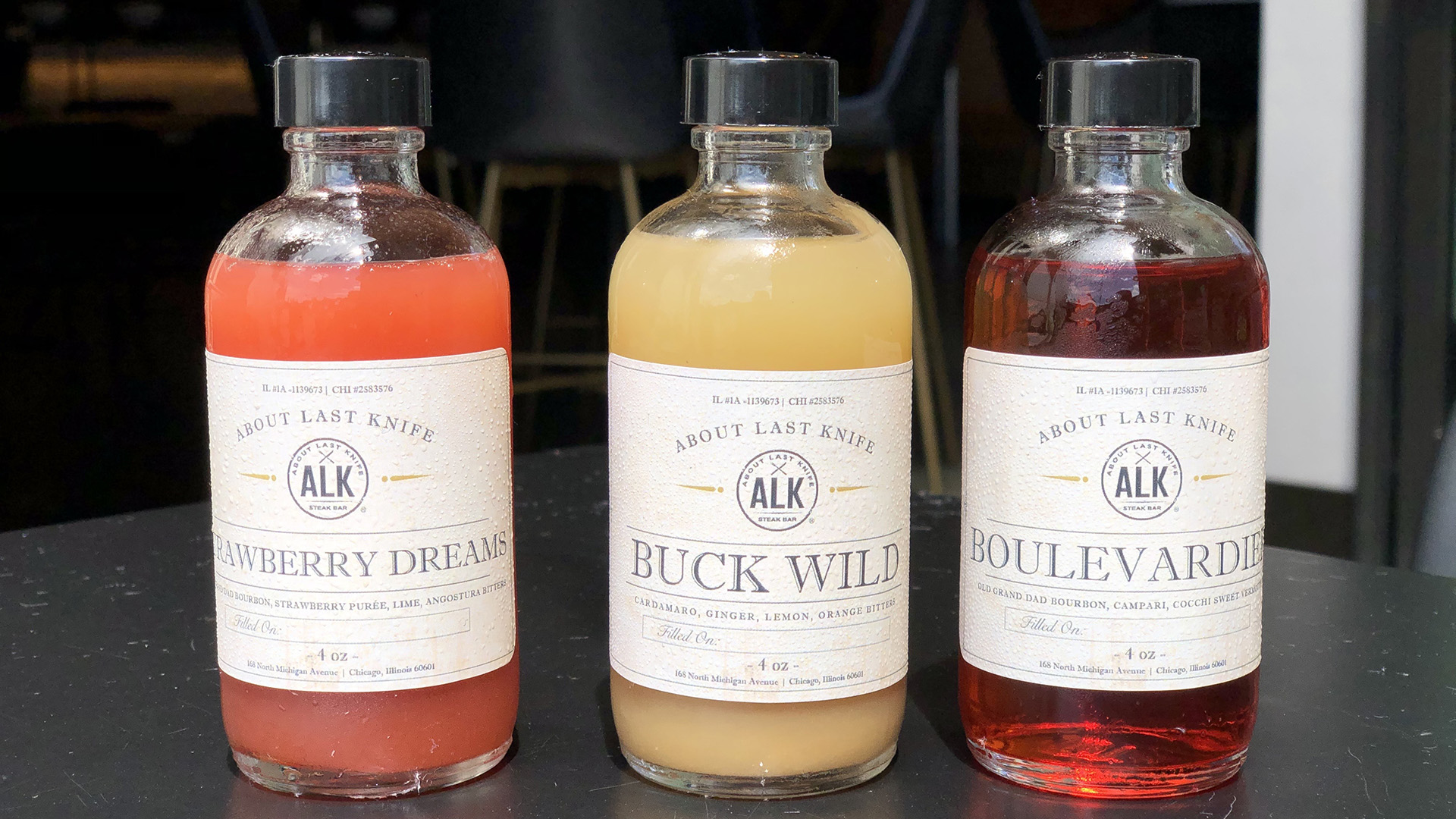 Remington's is featuring a special to-go-only cocktail for a limited time: The Playpen Elixir. This delicious drink is made with Kettle One Botanical Cucumber & Mint Vodka, Strawberry, Lime, and Soda for just $10.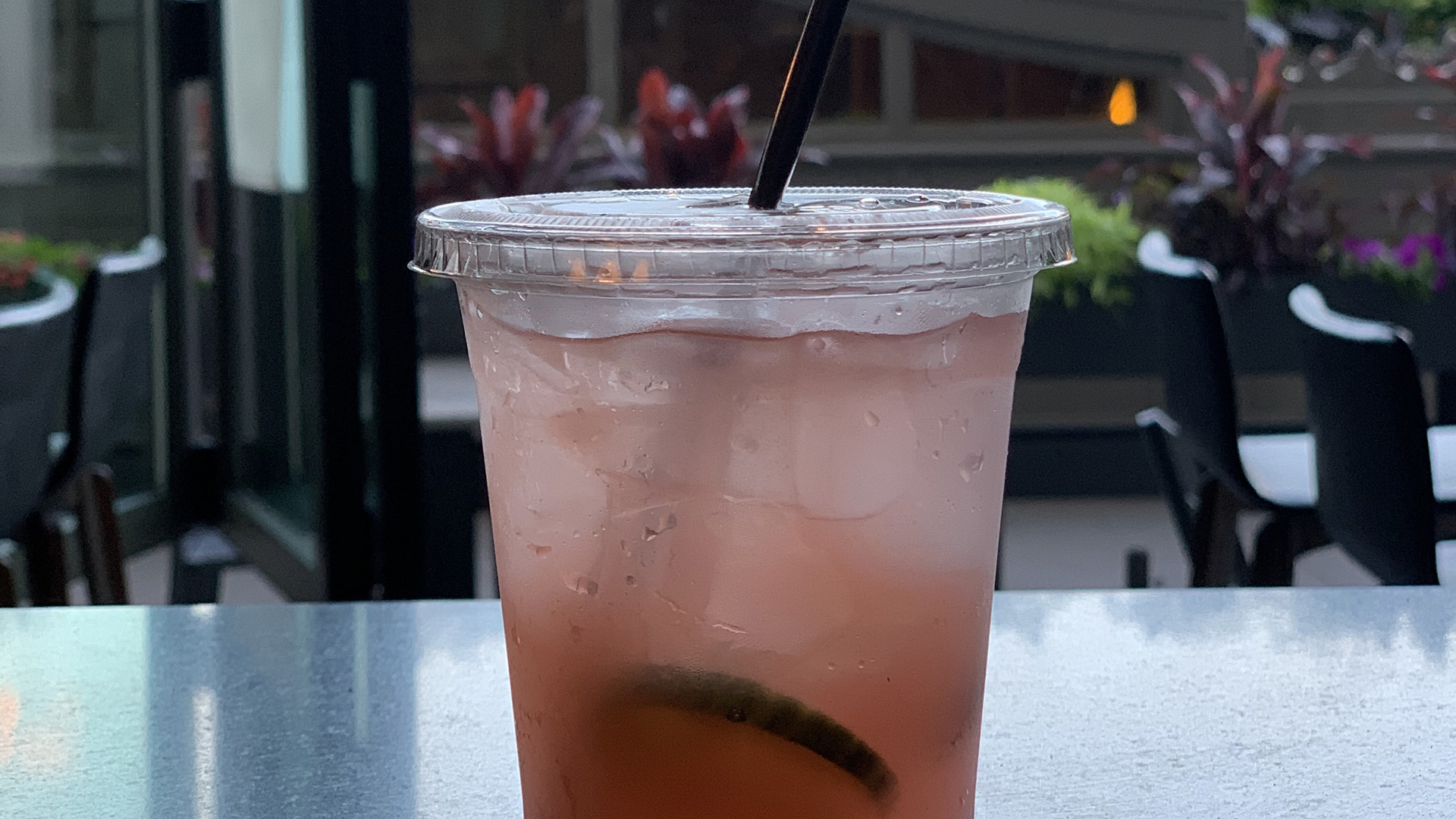 Favored Loop happy hour spot Stock and Ledger has three cocktails you should make your way through this summer. First is the Old Dog, New Tricks, made with Woodford Double Oaked, 12 yr Sherry, Carapano Antica, and Orange Bitters. Next up is the Tipsy Mermaid, made with Flor de Cana Rum, Lime Juice, Raspberry Simple Syrup, and Gingerbeer. And finally, So Fresh and So Green, made with Prairie Gin, St. Germain Elderflower, Lemon, Cucumber, and Sage. These cocktails and more are available all day for onsite dining.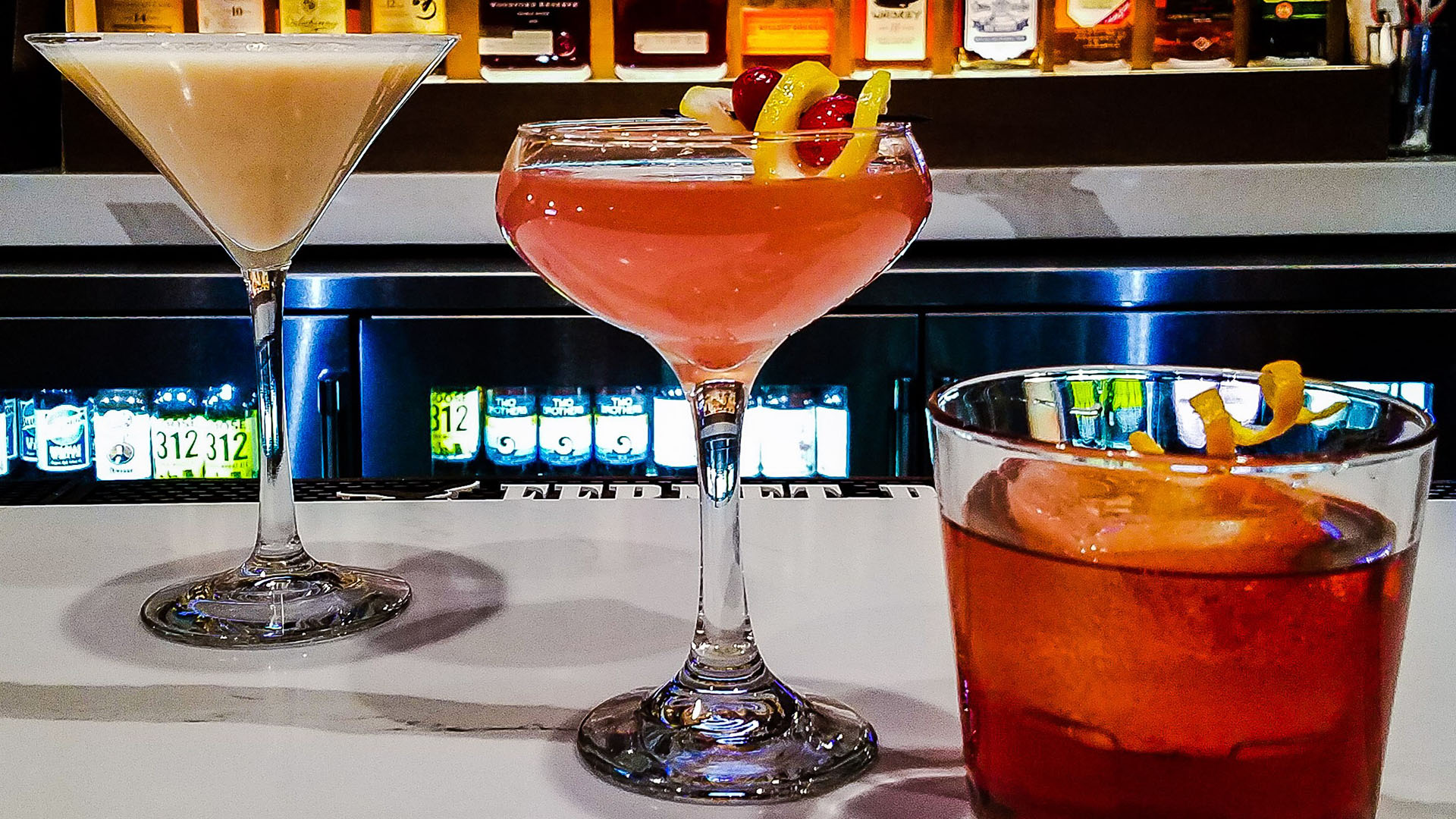 "The Gold Coast G & T" is a fresh spin on a classic cocktail dedicated to the nearest north side neighbor. The cocktail combines two types of gin from Chicago's own KOVAL Distillery (Dry Gin and Barreled Gin) with the complexity of Top Note's Indian Tonic and fresh lemon. This refreshing summer sipper is the "top" cocktail in the city, served at 360 CHICAGO. Located on the 94th floor of the former John Hancock Center, BAR 94 serves specialty cocktails by KOVAL, Revolution Brewing Co. beers, and more to visitors. To toast the sunset or unbeatable daytime views, purchase a general admission ticket (606 residents receive 50 percent savings year-round).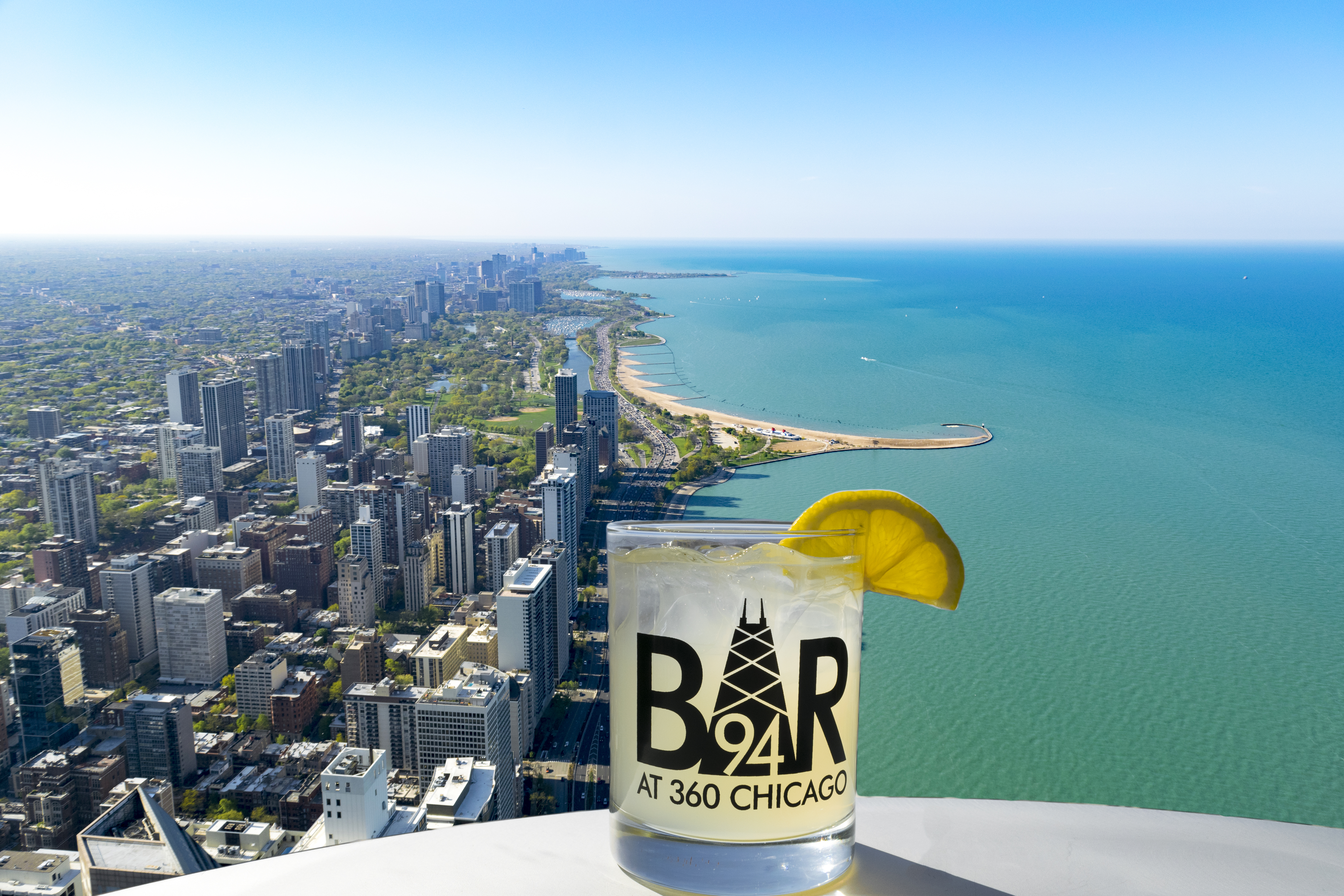 You Might Be Interested In: