5 MIN READ – Anyone looking for a space to hold their socially-distant events need look no further than the Loop, home to a variety of outdoor event spaces open now to allow you to safely gather. Indoor spaces are also available, following strict city and state guidelines.
---
Located on the Riverwalk, Chicago's First Lady Cruises – known for the world-renowned Chicago Architecture Foundation Center (CAFC) River Cruise aboard Chicago's First Lady, a partnership with the Chicago Architecture Center – enters its 27th year offering an unforgettable open-air escape in the heart of the city. Events can accommodate up to 100 people. New this year is a Floating Rooftop Experience, providing a dock-side happy hour experience unlike any other with local refreshments and unparalleled city views from the vessel's spacious upper deck. Enjoy these safe, open-air summer offerings aboard Chicago's First Lady Cruises.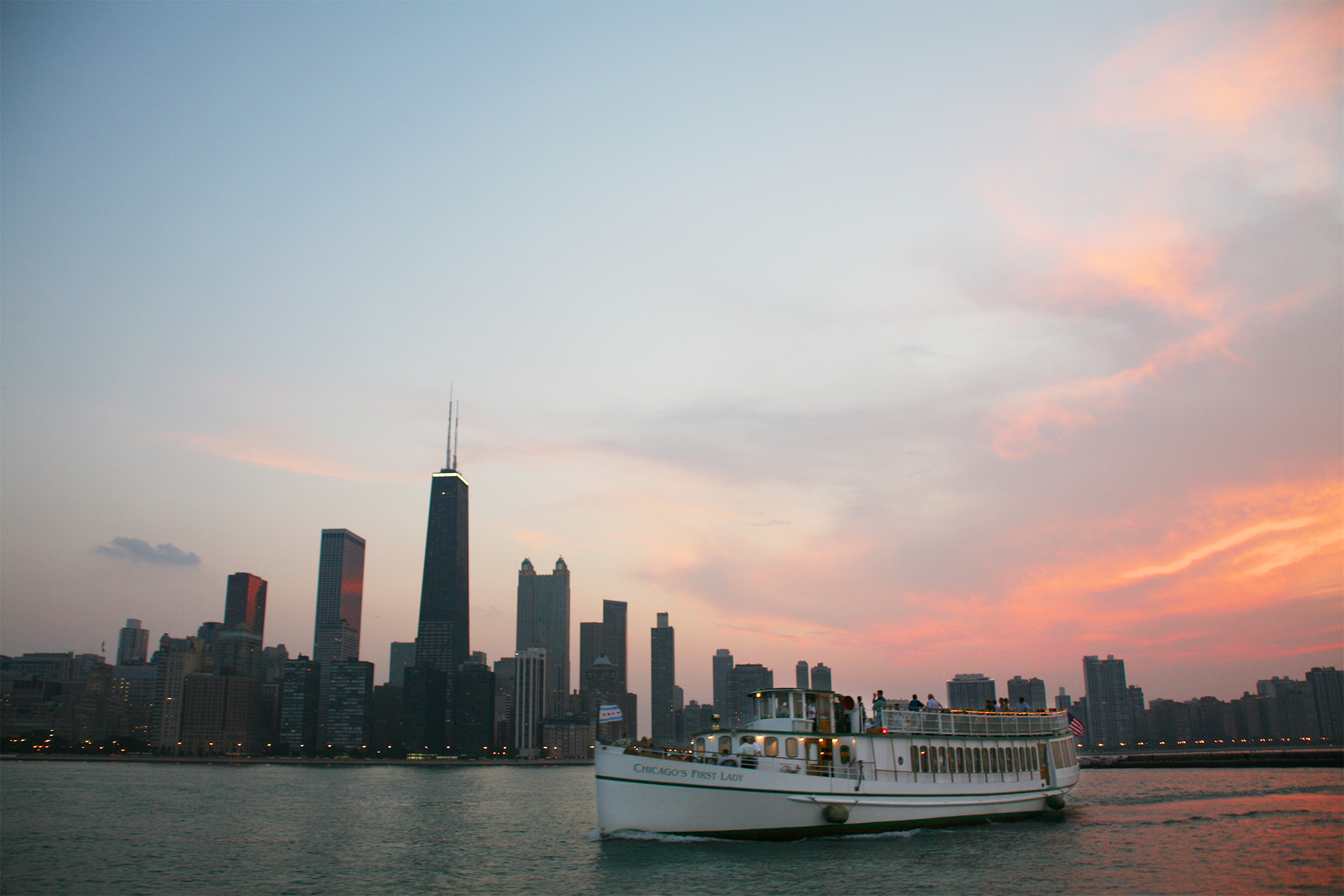 Elephant & Castle: Adams St. is now open. Their patio is available at 50% capacity to accommodate 40 guests, and indoor seating is available at 25% capacity to accommodate 43 guests every day from 11 a.m.-11 p.m. with reservations available on Open Table or by calling the restaurant. Planning an event? Give them a call at 312-236-6656.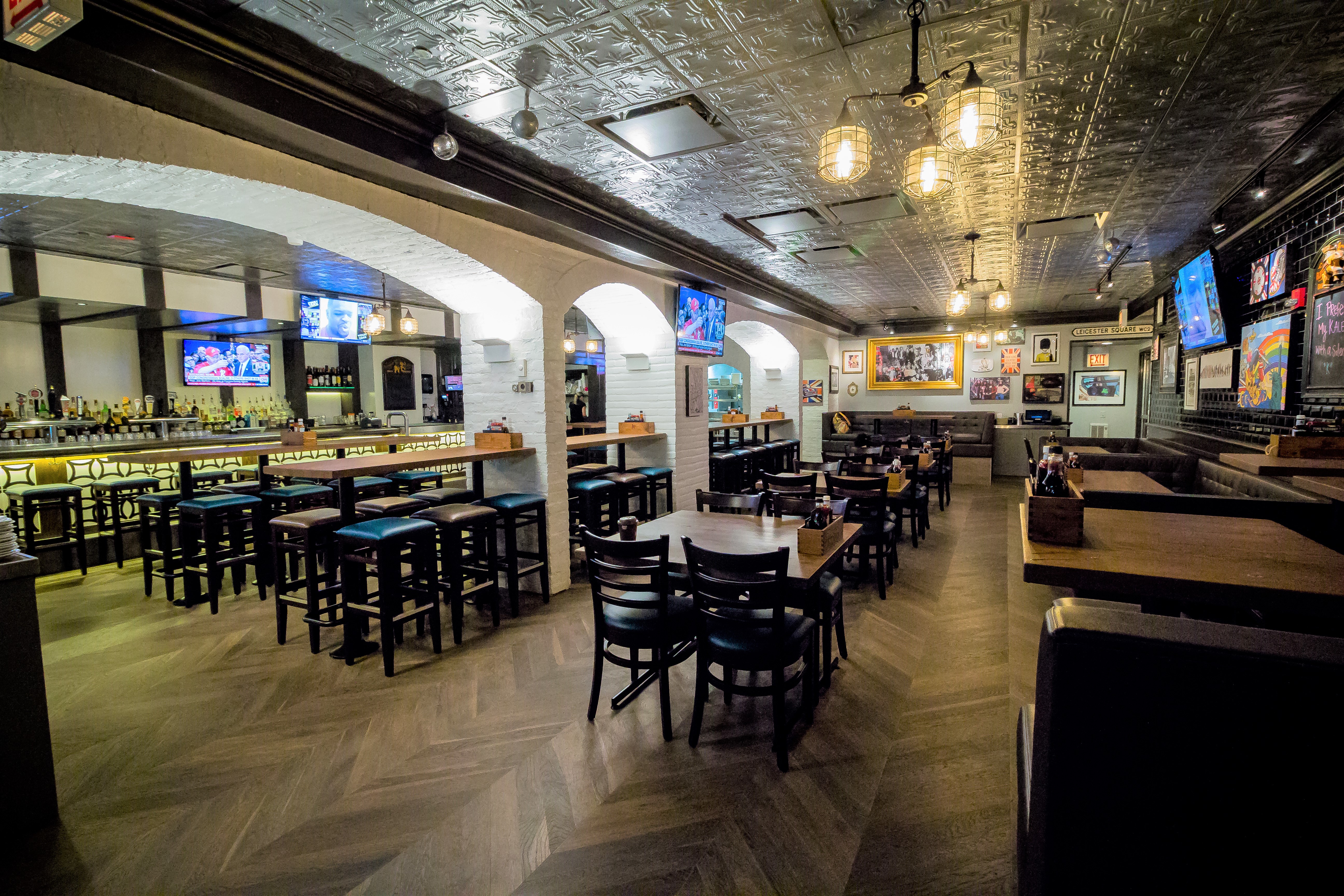 Welcome back to Lincoln Park Zoo and Café Brauer. Introducing "micro events," they have tailored their event experiences to offer private event space for intimate weddings, receptions, meetings, and seated dinners. Their beautiful venues offer indoor options capped at 50 guests and outdoor options capped at 100 that will allow your guests to gather and celebrate safely. Contact groupsales@lpzoo.org for more information and pricing.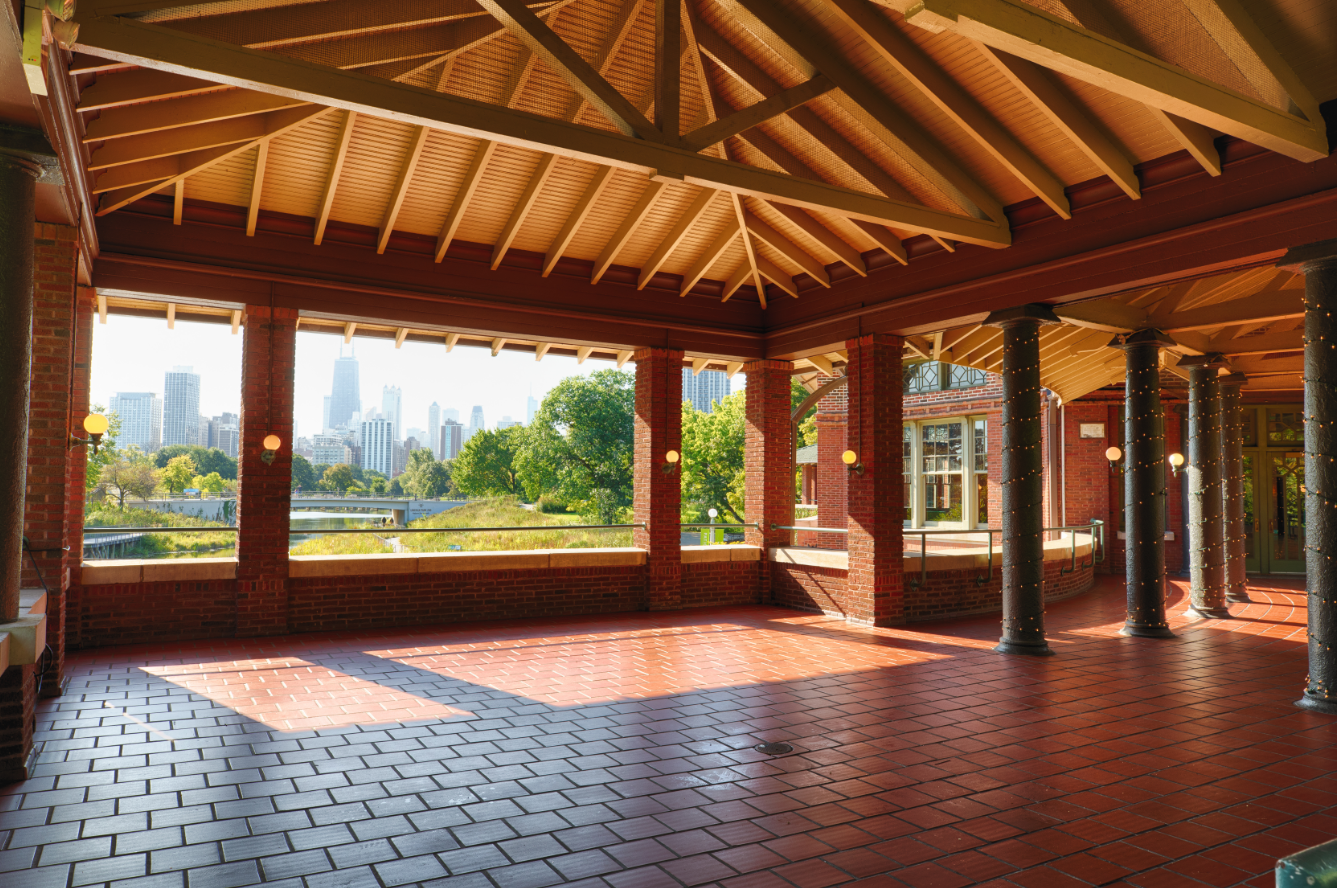 'Tis the season to celebrate the magic of the written word. The American Writers Museum is celebrating their reopening with a Christmas in July promotion of 25% off any event rental booked at the museum between July 25 and December 25. In addition, AWM's exclusive caterer Food For Thought will add a complimentary literary-inspired specialty cocktail to any bar package or a complimentary petite sweets to any event without bar services.
The museum's state-of-the-art space brings private events to life against the backdrop of more than 400 years of American writing history. With various rooms and seating options, AWM can accommodate a range of events—seated dinners in the Nation of Writers gallery, cocktail receptions in Readers Hall, intimate corporate breakfast meetings, and more.
The AWM and catering partner Food For Thought are taking extra measures to ensure a safe experience for everyone. For event rentals occurring in Phase 4, groups in attendance are limited to no more than 50 individuals. Distancing guidelines will be followed. Masks are required to enter the building and the museum and must be kept on at all times. Gloves and styluses are available to promote safe interaction with museum exhibits. Hand sanitizing stations are located throughout the museum.
Inquire today online or by calling 312-374-8772 or emailing events@AmericanWritersMuseum.org.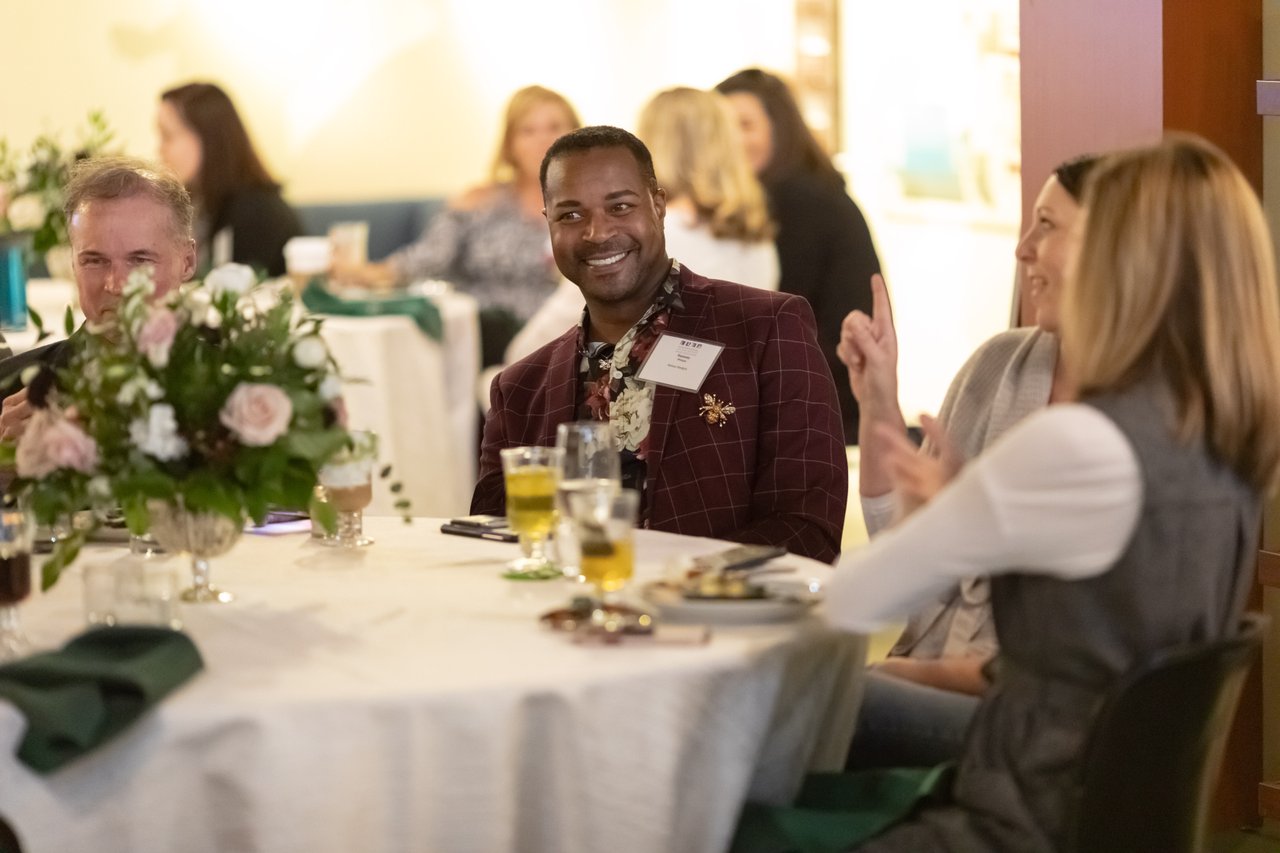 The year has been challenging, but The Mid-America Club is here for you. Do you miss your in-person team meetings? Are you feeling Zoom fatigue? Do you just need a room to get work done? They've got you covered (from a distance)! Non-Members of The Mid-America Club can now enjoy the Club's Private Event spaces with no food and beverage commitments or required minimums. Events are limited to 50 guests or 25 percent of a room's capacity (whichever is less). Call 312-861-1100 to learn more, or email the Club directly at midamerica@clubcorp.com.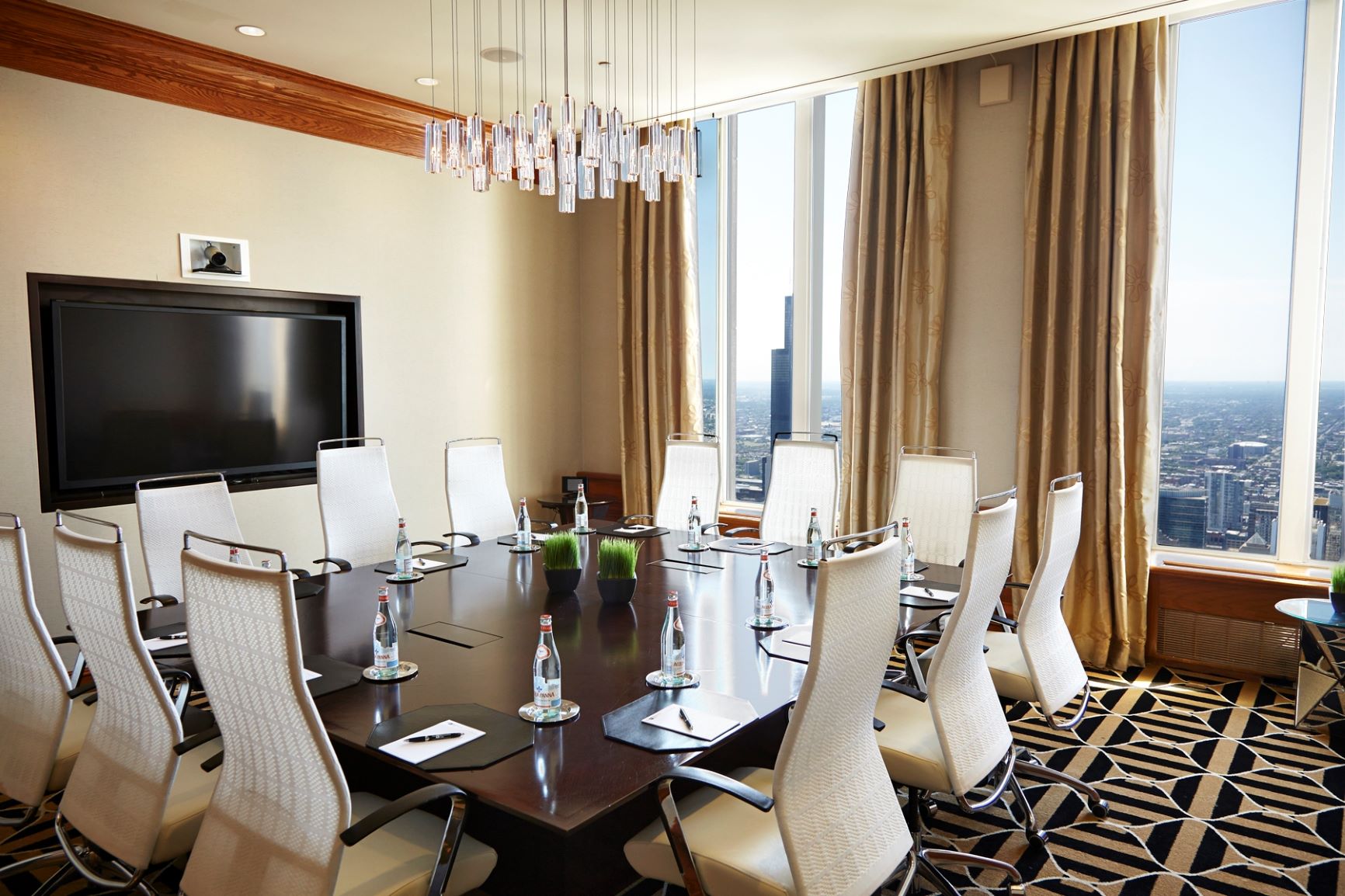 Skylight reimagines the iconic commodities trading floor as home for a new generation of cultural innovators. Spanning over 30,000 square feet of column-free space, the venue allows for socially-distant event formats, with 45-foot ceilings that provide adequate ventilation. Multiple entrances create a contained entry and exit, and one-way guest flow in and out of the venue. Auxiliary areas are available for additional distancing and safety components. Events at Skylight at the Chicago Board of Trade Building can accommodate up to 50 people during current COVID-19 guidelines; as restrictions loosen, their maximum capacity will be 600 guests with six feet of social distancing. Visit their website, and schedule a virtual tour.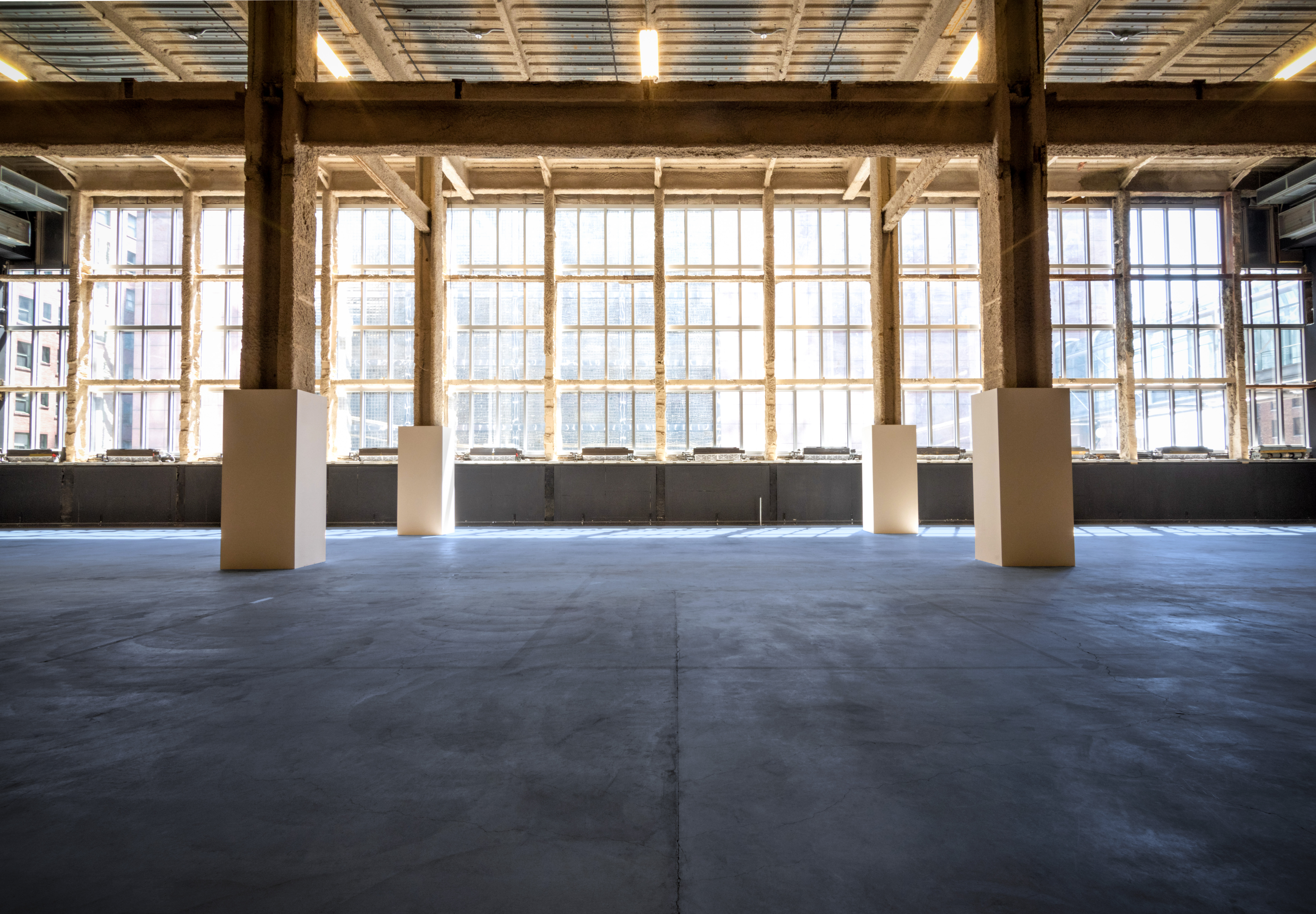 Stock and Ledger has three event spaces available. Their Atrium is just outside the main entrance of the restaurant and has a warm, "outdoor" feeling with capacity set at 20. The Chef's Library can also accommodate up to 20 guests and is a fabulous room for a sit-down dinner. And the Corner Office Room is perfect for a small group gathering, with seats for up to six guests.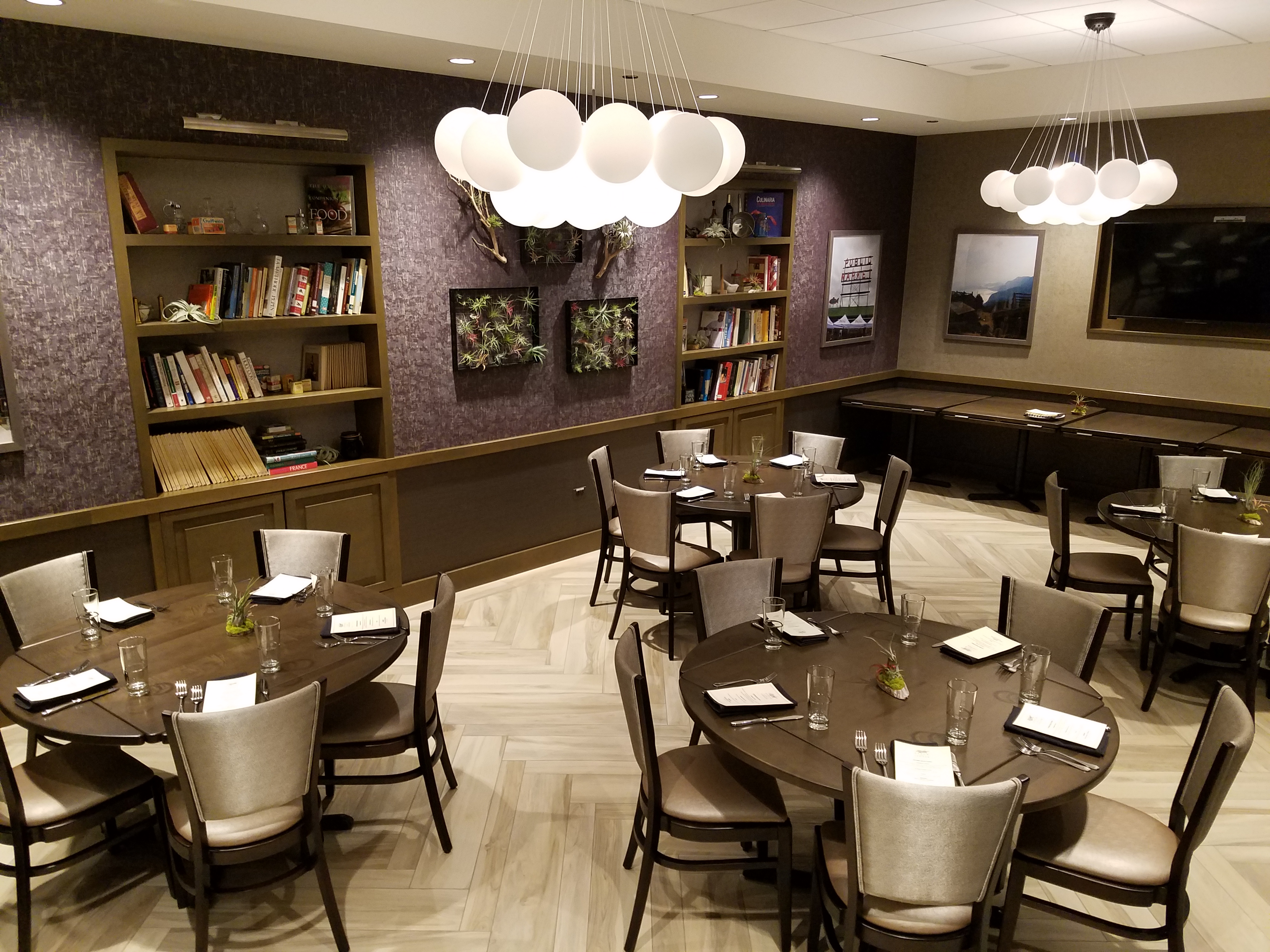 Chicago's newest venue comes to life at The Old Post Office. Your guests will love the Historic Lobby, timeless with its 1920s tributes of white marble and gold accents. Paired with their unique, modern reception rooms and Marquee Conference Center, this Chicago landmark provides the perfect backdrop for your event. They are now providing socially distanced tours, and continuing to work with clients on in-person and hybrid events currently capped at 50 guests per space. Email events@tpochicago.com for additional information or to schedule a site visit.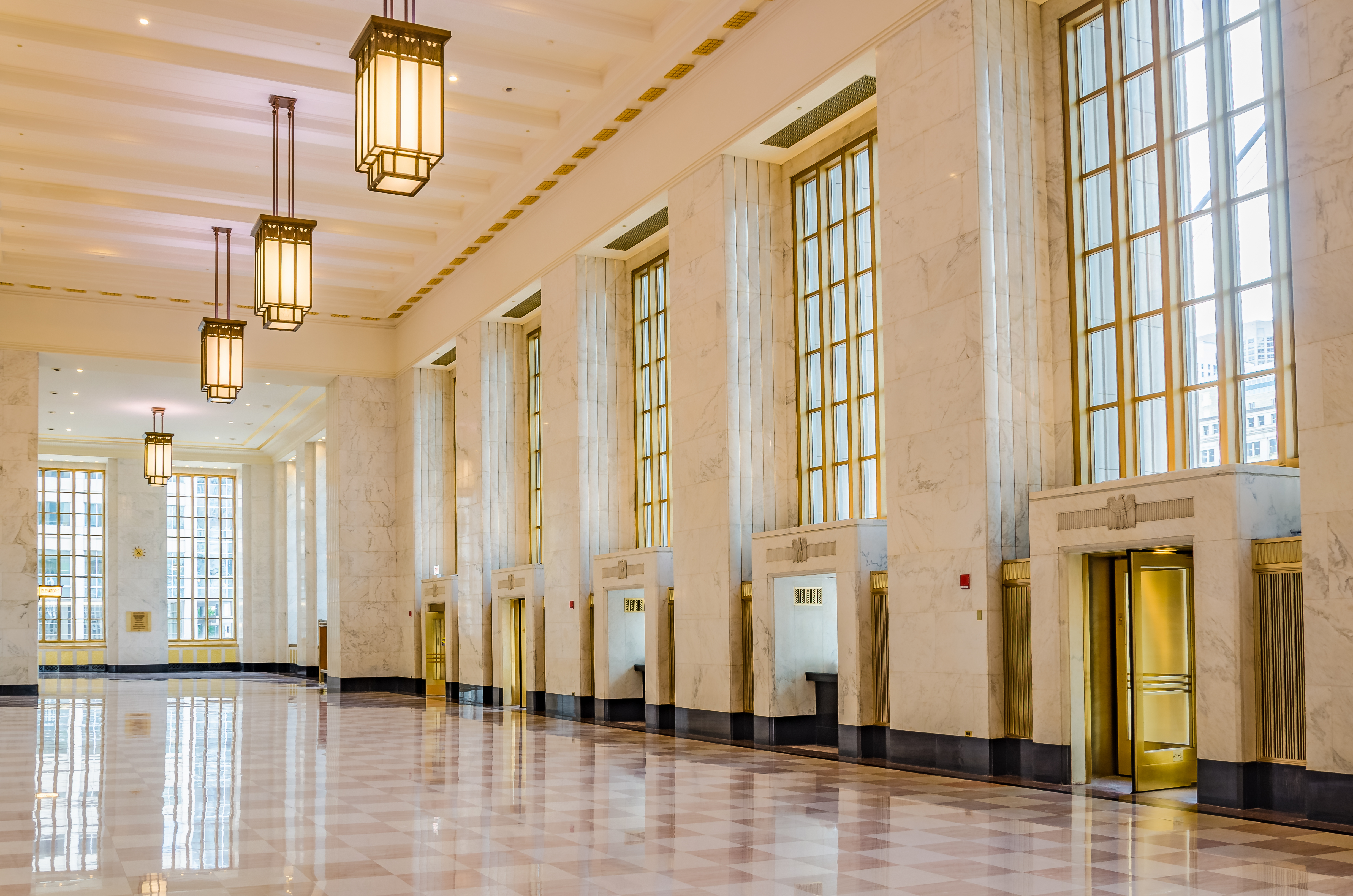 The International Museum of Surgical Science is an events venue like no other: elegant, historic, and totally unique. Housed in a gorgeous stone mansion overlooking the sparkling blue waters of Lake Michigan, guests have access to all four floors of exhibitions on medical history during their event. Dance the night away among the shadows in the statue-filled Hall of Immortals, and grab a drink by the rare books in the historic library. Perfect for medical professionals, admirers of Gilded Age splendor, and fans of the spooky and macabre, the space can accommodate elegant plated dinners and casual buffet meals alike, with a current capacity of 50 guests. Visit their website for more information.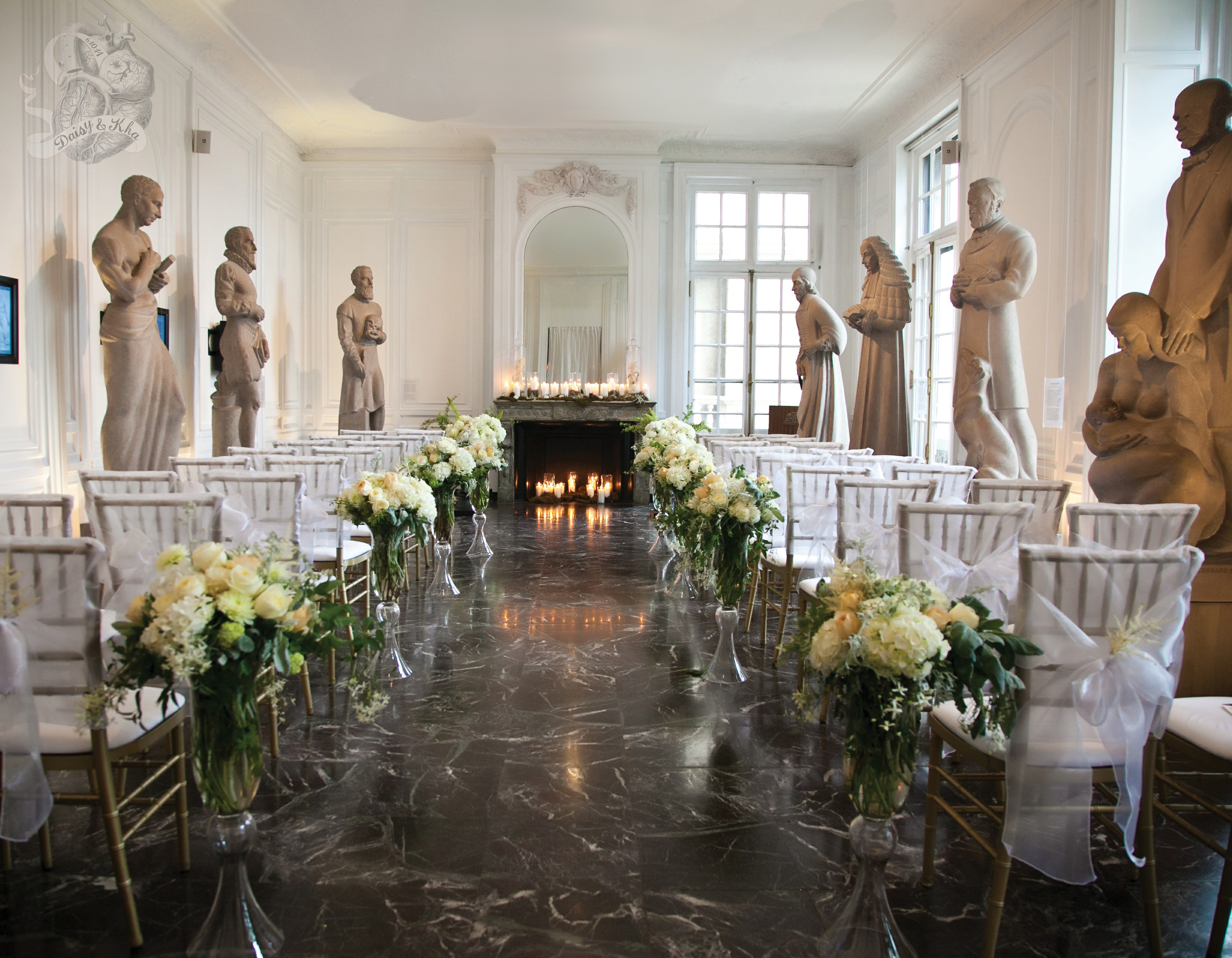 You Might Be Interested In: