6 MIN READ - If you've been celebrating a little too hard lately, the Loop has just the stuff to bring you back to life. Check out these hangover cures, featuring everything from mouth-watering food to activities that allow you to take a break and veg out.
---
360 Sky Yoga welcomes yoga enthusiasts from all skill levels to a one-hour weekly class led by 360 CHICAGO's professional instructor. Participants will be led through meditation and gentle flow movements to awaken the senses, stretches, breath-centered movements, and morning sun salutations.
Registration is $18 and includes a General Admission ticket to the observation deck, so feel free to stick around after the class and take in the amazing views! Learn more, and register now.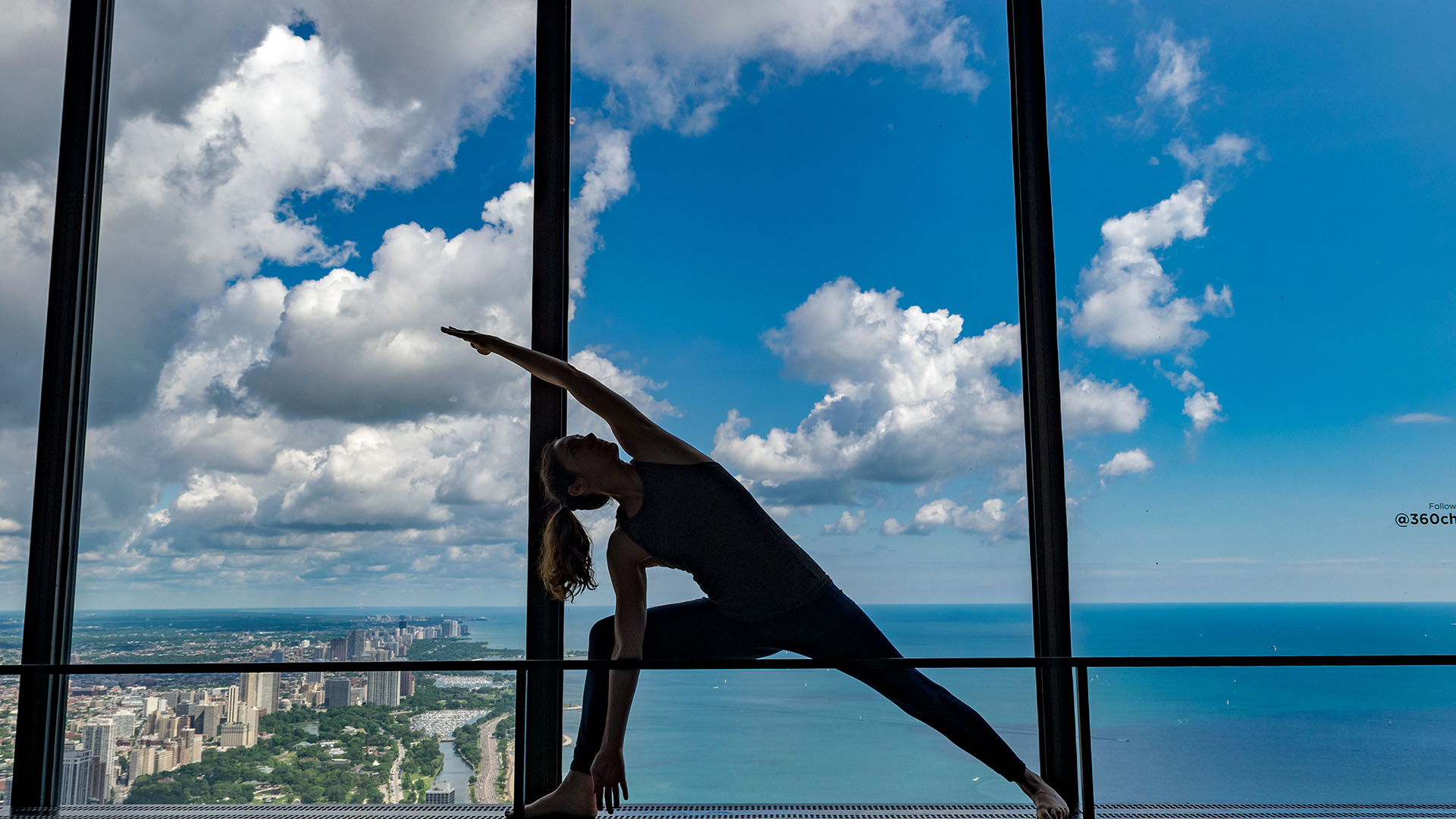 Suffering through work after a long night out with your coworkers? Nothing brings you back to life quite like a cheesy, meaty burrito from Dos Toros Taqueria. We highly recommend their nationally-ranked carnitas burrito with melted cheese, fluffy Mexican rice, delicious guac, sour cream, and a sprinkle of extra cheese at the end just for good measure. You can find Dos Toros in the Loop at Dearborn & Madison, Jackson & Wacker, and Wells Street Market. They also offer delivery online.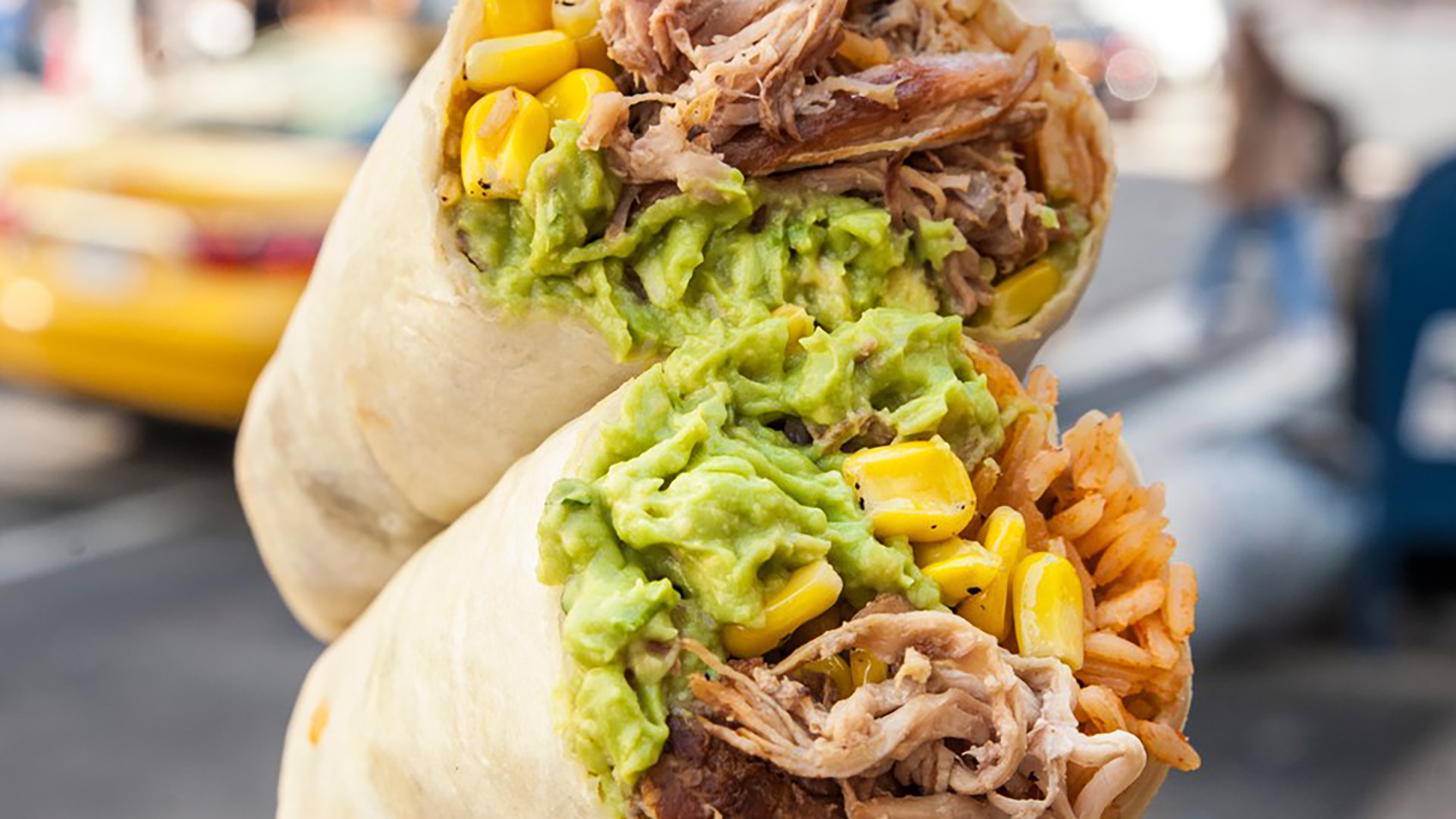 Featured on WGN, Free Rein's Filipino Breakfast is a cure all! This delicious dish is served with tocino glazed pork belly, garlic fried rice, sunny side up eggs, and vine ripened tomato salad. Free Rein is situated on the doorstep of historic Michigan Avenue, next to St. Jane, and is an American brasserie celebrating Chicago's diverse food biography. Learn more.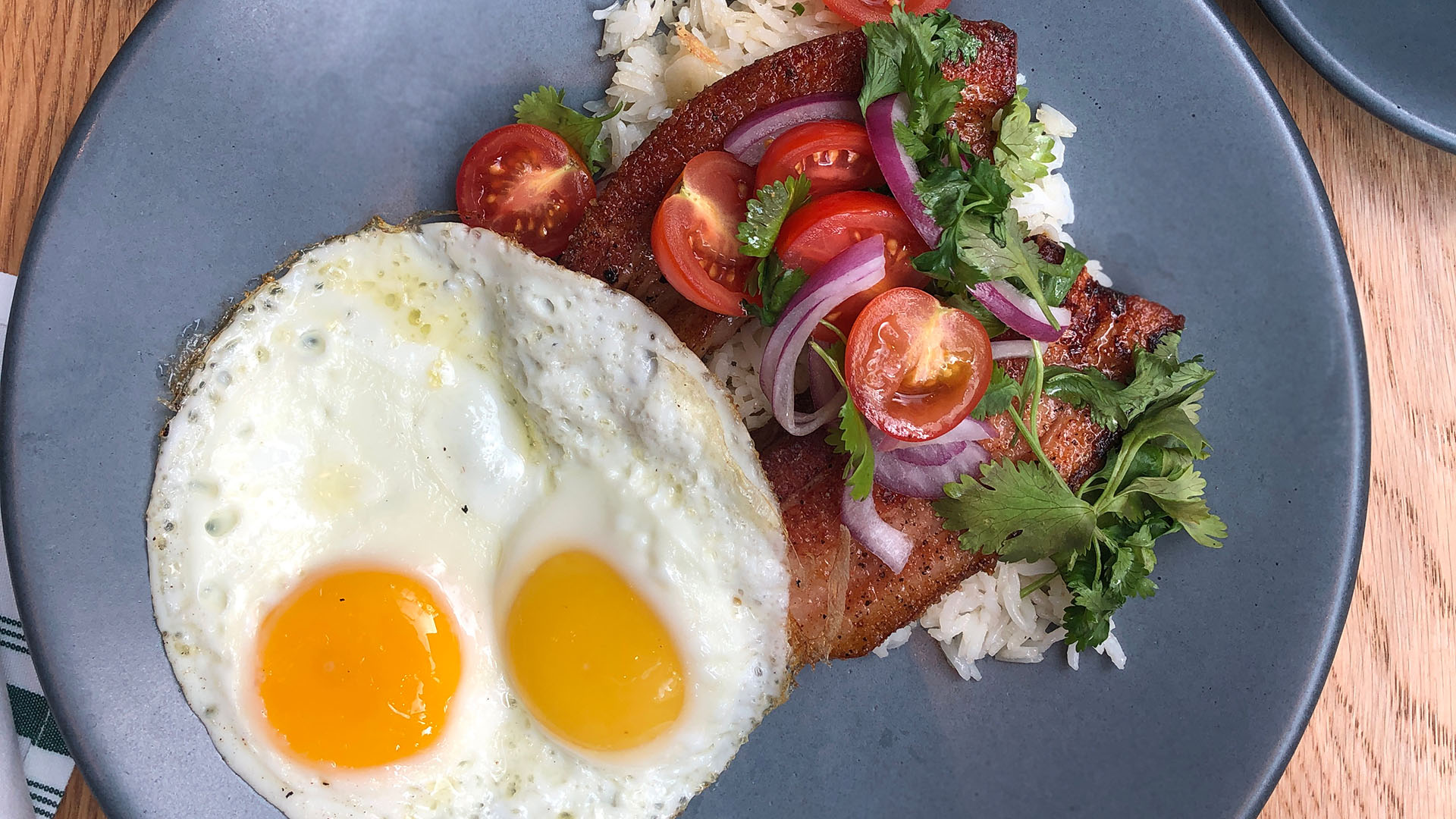 What better a way to work off that hangover than to sit undisturbed in a dark room munching on popcorn and drinking a beer or wine while watching some art cinema? All of this could be yours at the Gene Siskel Film Center of the School of the Art Institute of Chicago. Check out the calendar of upcoming screenings online.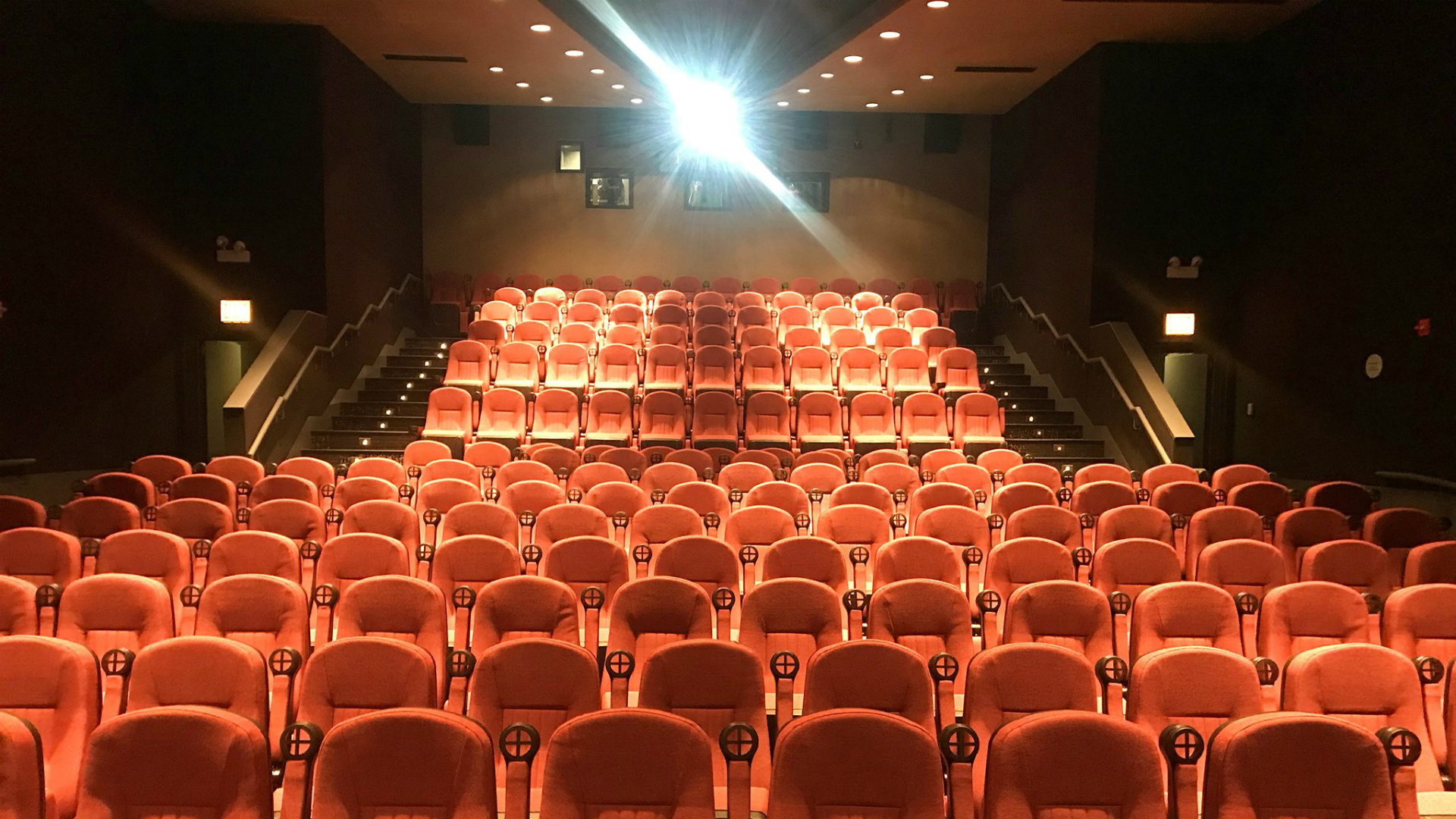 Who wants to be hungover and stuck in the back of a car? When you're headed to your favorite hangover cure, be sure to use iParkit when you park. No need to make a reservation or wait in the lobby to pay. Simply create an account to get your Express pass. Use your pass to scan in and out at one of our 19 parking garages located throughout the Loop, River North, and the Mag Mile. Get 20% off your first 5 Express uses. Download here.
Make your hangover a thing of the past at Land & Lake Kitchen's mimosa brunch! The restaurant, which focuses on elevated takes on Midwestern classics, offers a weekend brunch deal from 11 a.m.-3 p.m., which includes a choice of brunch entree and 1.5 hours of mimosas. Guaranteed hangover cures include the ham & Swiss omelet with cured ham, Swiss cheese, and cider béarnaise; the country benedict with Italian sausage gravy and poached eggs on a house made biscuit; and the brioche French toast with slow poached strawberries, strawberry coulis, and chantilly cream. Learn more.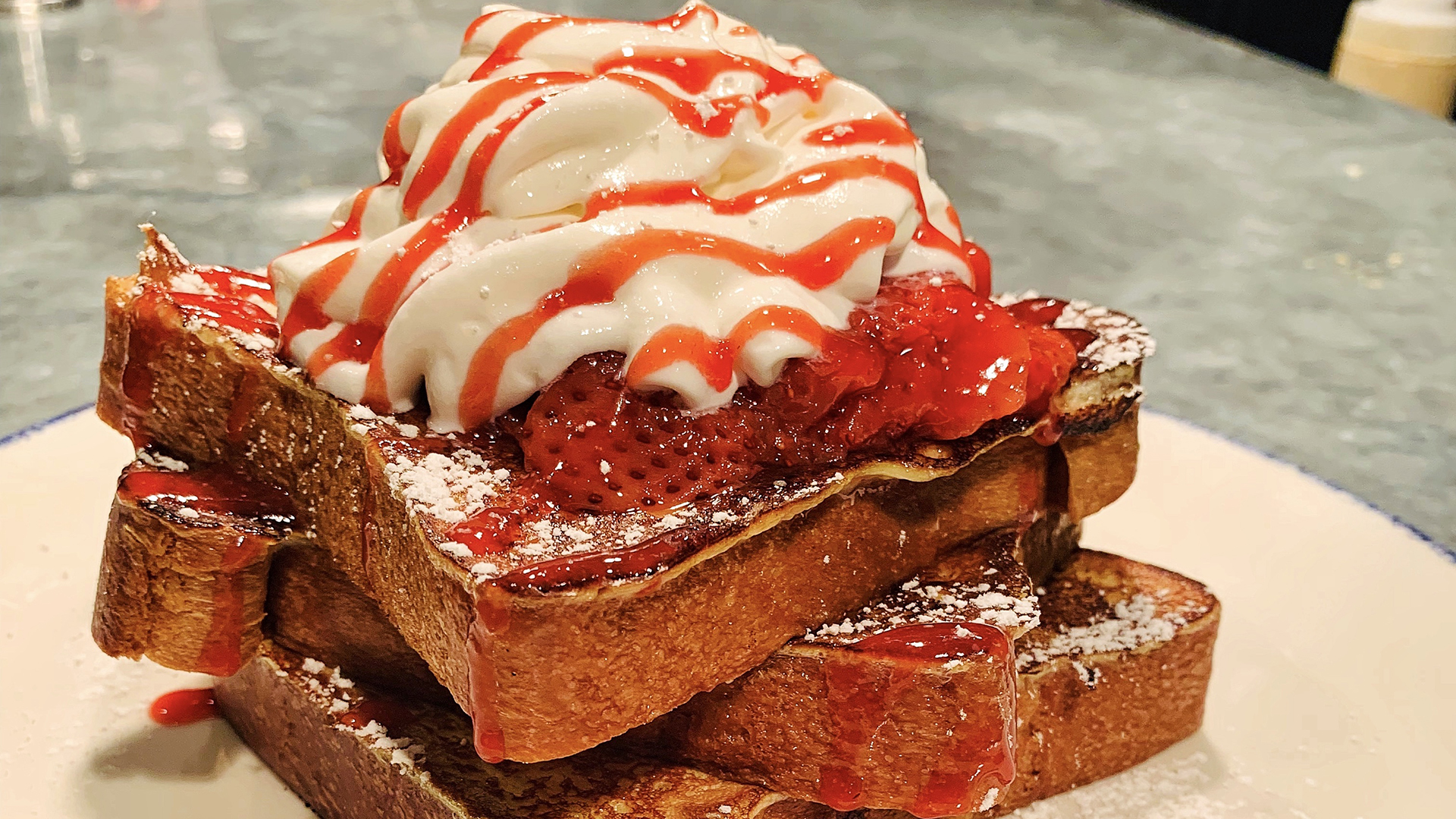 Cure your hangover with international natural remedies that you can only find at Merz Downtown. Nutrient replenishing supplements, soothing herbal teas, and therapeutic oils are just a few of the solutions you'll find there.
If you prefer the hair of the dog after a night out, try Underberg, a classic German digestif made with 43 plant extracts. It puts out the fire of an upset stomach and contains naturally occurring vitamin B1. Stock up on these essentials to keep nausea and headaches at bay.
Visit Merz Downtown Monday through Friday at 17 E. Monroe Street in the Palmer House. Shop online anytime at Smallflower.com.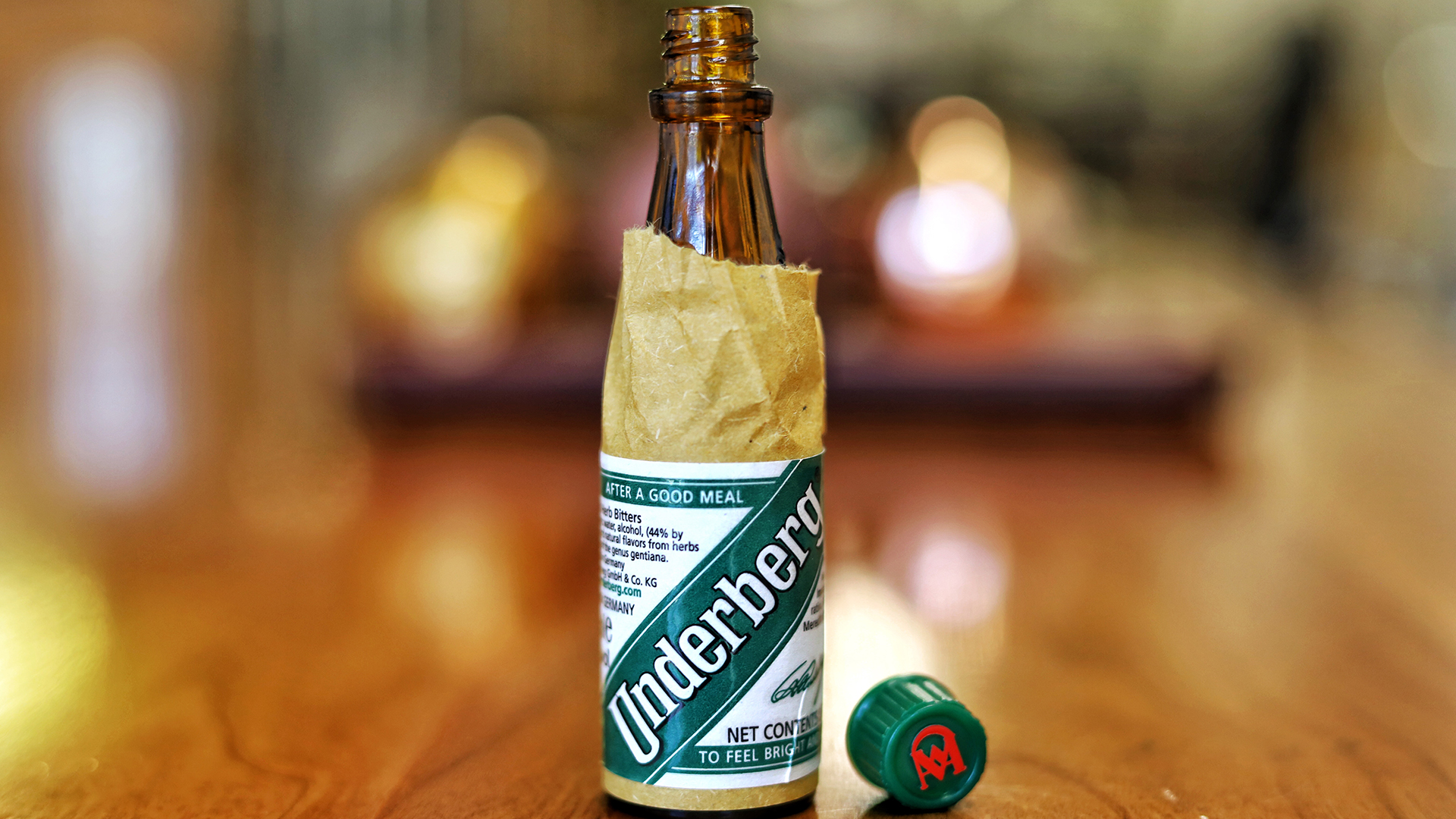 It's no secret a little hair of the dog and greasy food help cure a hangover, and whether it is a company holiday party hoping to forget or just the hangover of the year, a top-rated Loop steakhouse, Prime & Provisions, will have a cure for it with its Fried Chicken for the Table. The steakhouse's savory and juiciness of the meat, surrounded by a crispy exterior and cooked to perfection, will provide someone a delicious dish, which is usually something served at a fast-food chain but set in an opulent setting, washing away any regrets from the night before. The Fried Chicken for the Table is accompanied by a side of chili-infused bourbon-barrel-aged maple syrup for dipping and can be ordered before a meal or make it the meal itself. Don't miss out on what customers are calling "mother cluckin' awesome," and cure that hangover.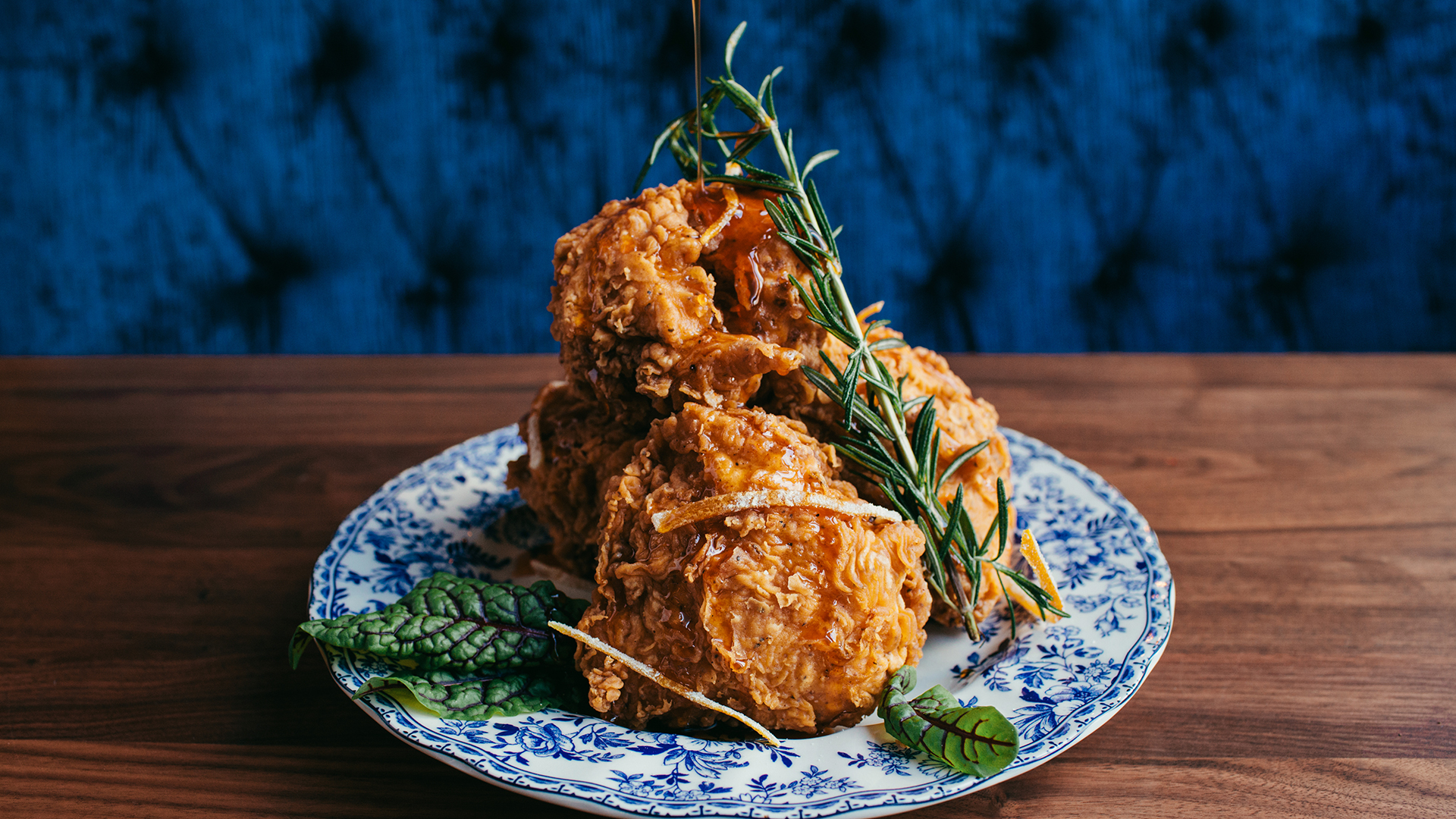 You can never go wrong with a Bloody Mary at Remington's—especially one that features Smoke Daddy Bloody Mary mix, vodka, and a beer chaser ($13). Add a jumbo shrimp, and now we're talking. Learn more.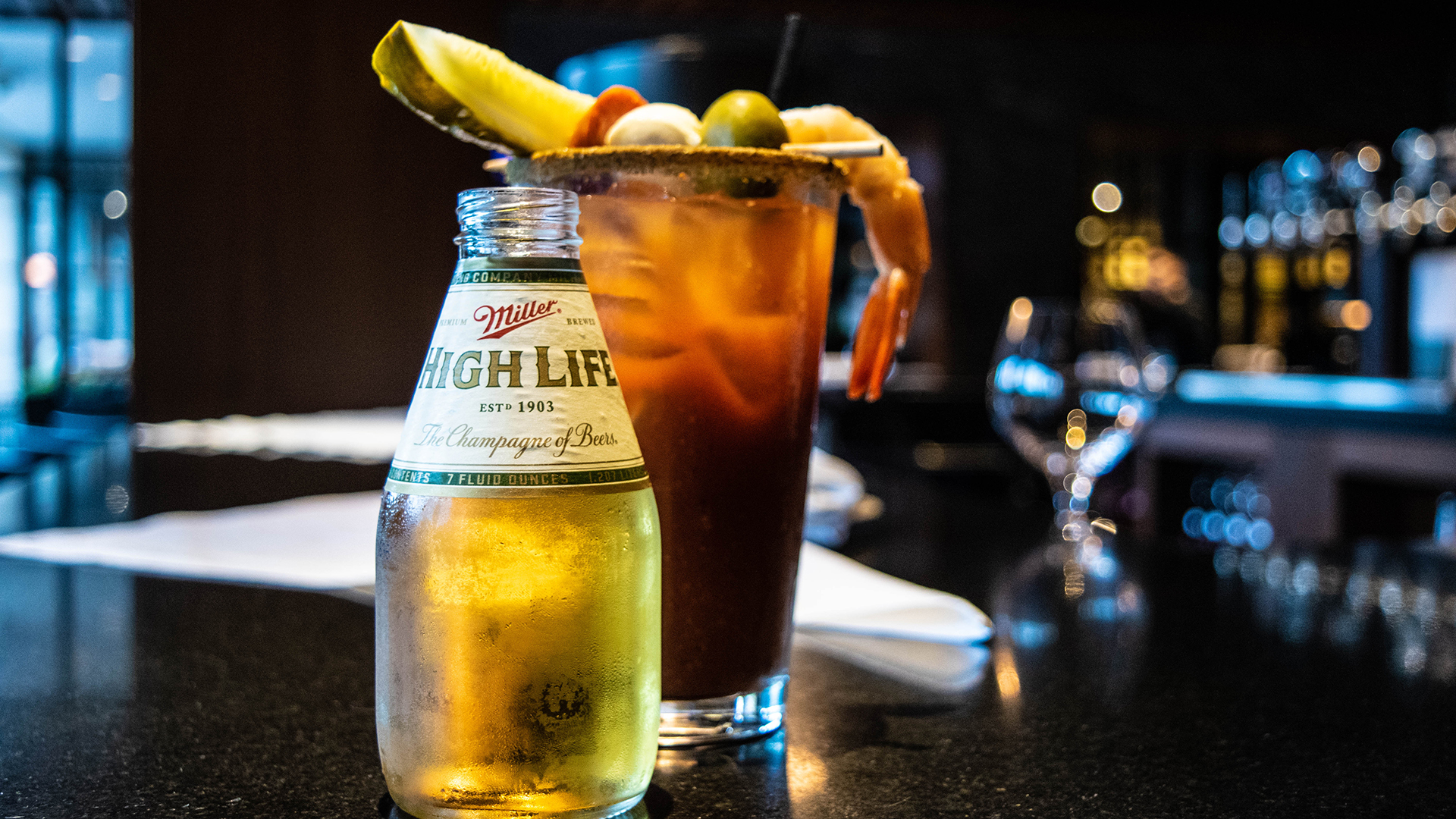 What better way to cure a hangover than to jolt your body awake with a jump into Lake Michigan along with 4,000 other devoted plungers? Register for the Chicago Polar Plunge presented by Jackson, taking place March 1 at North Avenue Beach, and join the fundraising efforts to benefit 7,500 of Chicago's Special Olympics athletes. Come celebrate the 20th anniversary of this event with a fundraising team, or plunge as an individual member. Supporting a local charity and treating your body to a refreshing plunge into the lake is sure to rid you of those hangover blues. Learn more.
SX Sky Bar takes one of the most popular hangover cures to new heights. The Chef's Bloody Caesar ($50), available during weekend brunch at the South Loop lounge, is a seafood lover's dream. It combines the spicy, salty kick of clam juice, sriracha, rayu (Japanese chili oil), oyster sauce, and Szechuan pepper with a show-stopping array of garnishes: a whole snow crab claw, Alaskan king crab leg, and colossal shrimp. Paired with BBQ Pork Belly & Eggs and SX Sky Bar's sweeping Grant Park views, you'll feel like yourself—maybe even better—in no time. Learn more.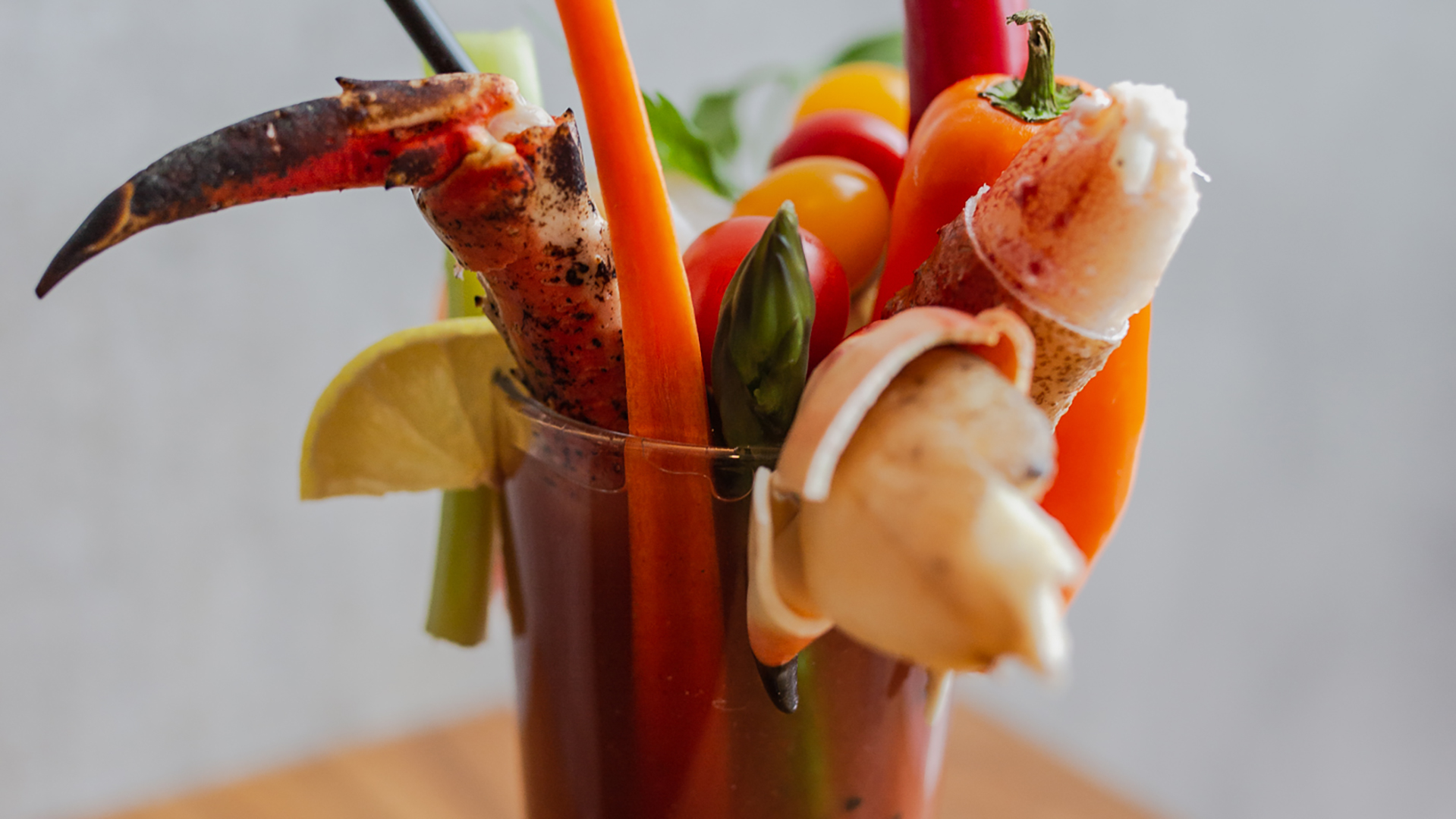 Taureaux Tavern offers their Lobster Nachos on the Bar Bites menu for a fun, dressed up twist on a traditionally informal dish. The Nachos were created by Chef Mike Sheerin and include Tortilla Chips, Lobster Sherry Nacho Sauce, Escabeche, and Cilantro for $13. The fresh Tortilla Chips and rich, creamy Lobster Sauce are a more than satisfying combination after a night out, and guests are already swearing by this hangover cure. Learn more.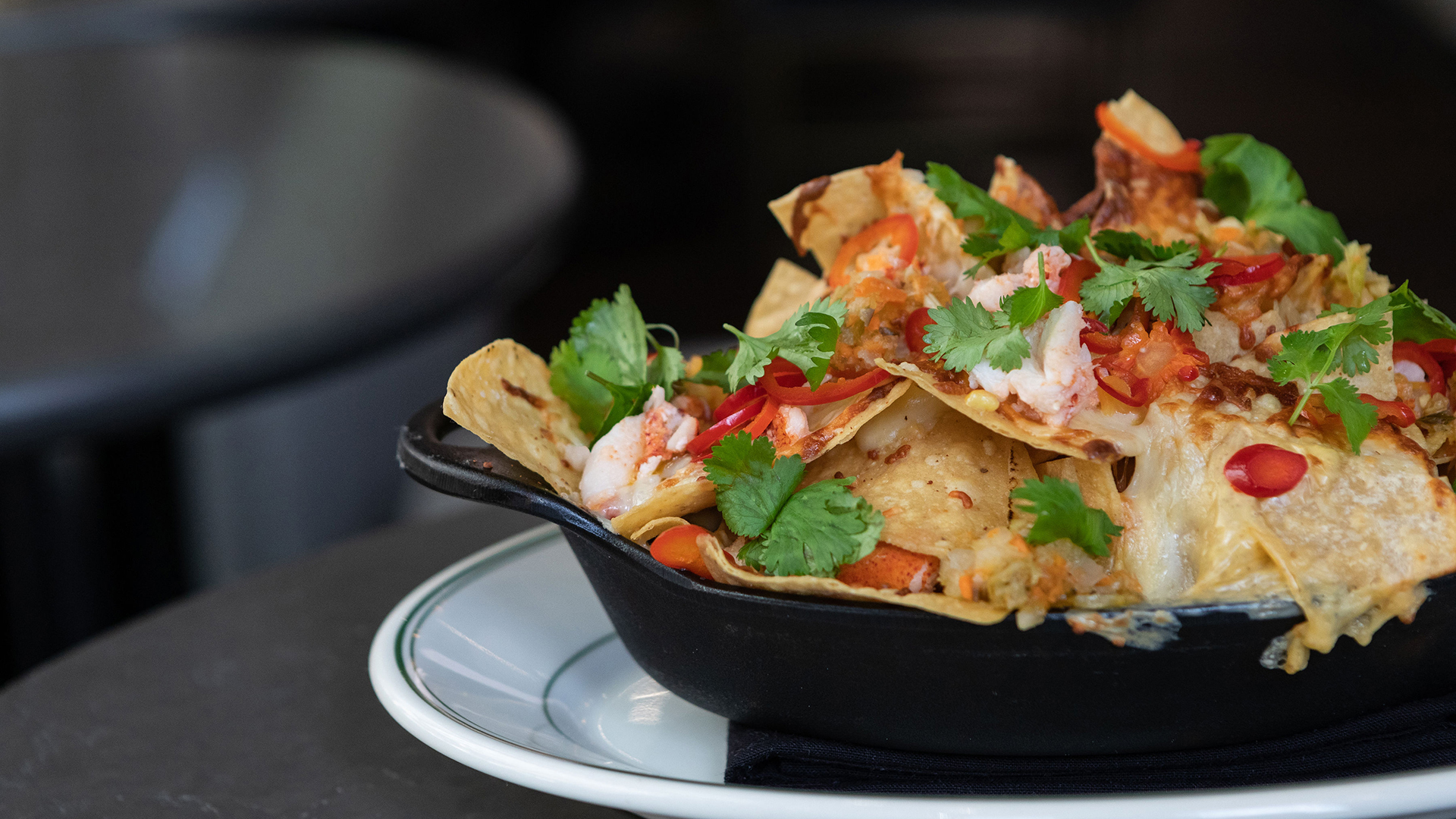 Wow Bao is the go-to spot to cure the previous night's over indulgence. The iconic bao, a fluffy steamed bun filled with flavors like Teriyaki Chicken, Spicy Kung Pao Chicken, and BBQ Berkshire Pork, has just the right umami flavor balance for the hangover blues. Craving a little crunch? Get the pan-seared potstickers dipped in soy-ginger, sesame mustard, or hot chili oil. For the ultimate comfort food, try the Dumpling Noodle Soup, made with Wow Bao's signature Thai Herb Bone Broth, infused with lemongrass and ginger. Actually roll out of bed before 10:30 a.m.? Head to the State & Lake location for egg-filled breakfast bao! Learn more.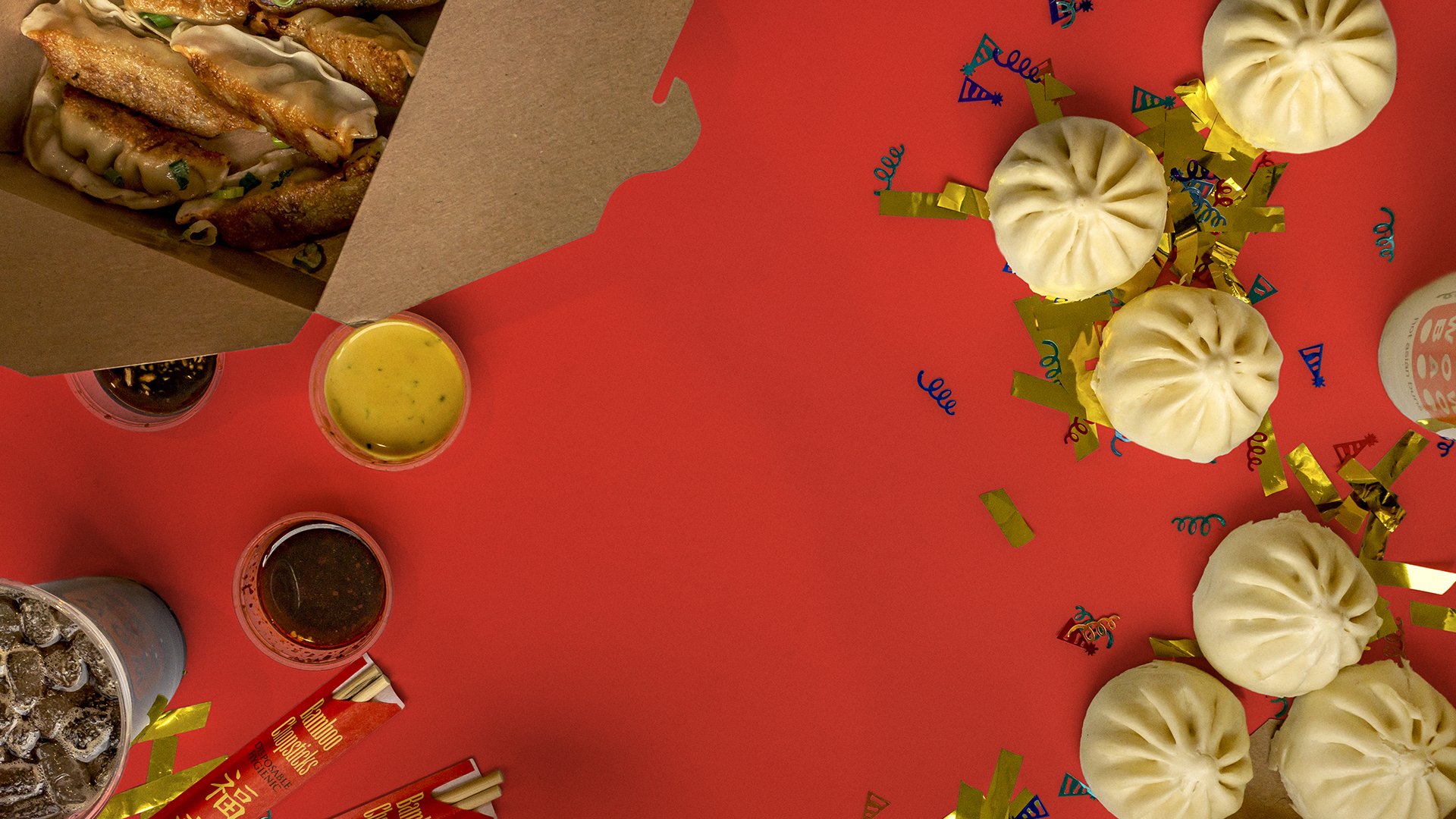 You Might Be Interested In: