3 MIN READ - ACTIVATE is an award-winning urban experience that celebrates—celebrates art, celebrates architecture, celebrates music, celebrates food, celebrates drink, celebrates you, celebrates me, and celebrates us. It is an event where everyone participates in creating positive energy and memorable experiences.
---
Created by the Chicago Loop Alliance Foundation and Placemaking Committee in 2014, ACTIVATE is a pop-up event series that reclaims alleys and other unconventional places in the Loop as public space for all Chicagoans. A defining feature of ACTIVATE is the location. Inspired by the desire to 'be in the know'-- located in random, often forgotten spaces throughout the central business district, ACTIVATE transforms what is outwardly perceived as a 9-5 buttoned up culture into a living artistic, musical celebration of diversity and proclamation of everything that our great city of Chicago stands for.

Attending ACTIVATE is not like attending one of Chicago's many street festivals. Very much intentionally, ACTIVATE has a different energy than other events and gatherings—it is cooperative, collaborative, and uplifting. Partly, this happens because these events are free to attend, and guests are even treated to a free drink. Every guest in the crowd has equal opportunity to experience it—your ability to enjoy ACTIVATE is not related to the depth of your wallet. The events also promote free expression of culture and experience by artist and participant alike. Pushing and shoving is rare; crowds ebb and flow with density; and a common respect has developed amongst attendees.

Artists and participants experience ACTIVATE together. Murals are created live during ACTIVATE; musicians perform live on stage; marching bands walk through the crowd; poetry readings happen randomly throughout the event; and DJ's spin music from on top of art trucks. Often, artists invite members of the crowd to partake in creating art. Random acts of expression are common yet always unexpected. This is part of the magic. "Were you there when…" is often a comment heard for months after an ACTIVATE event.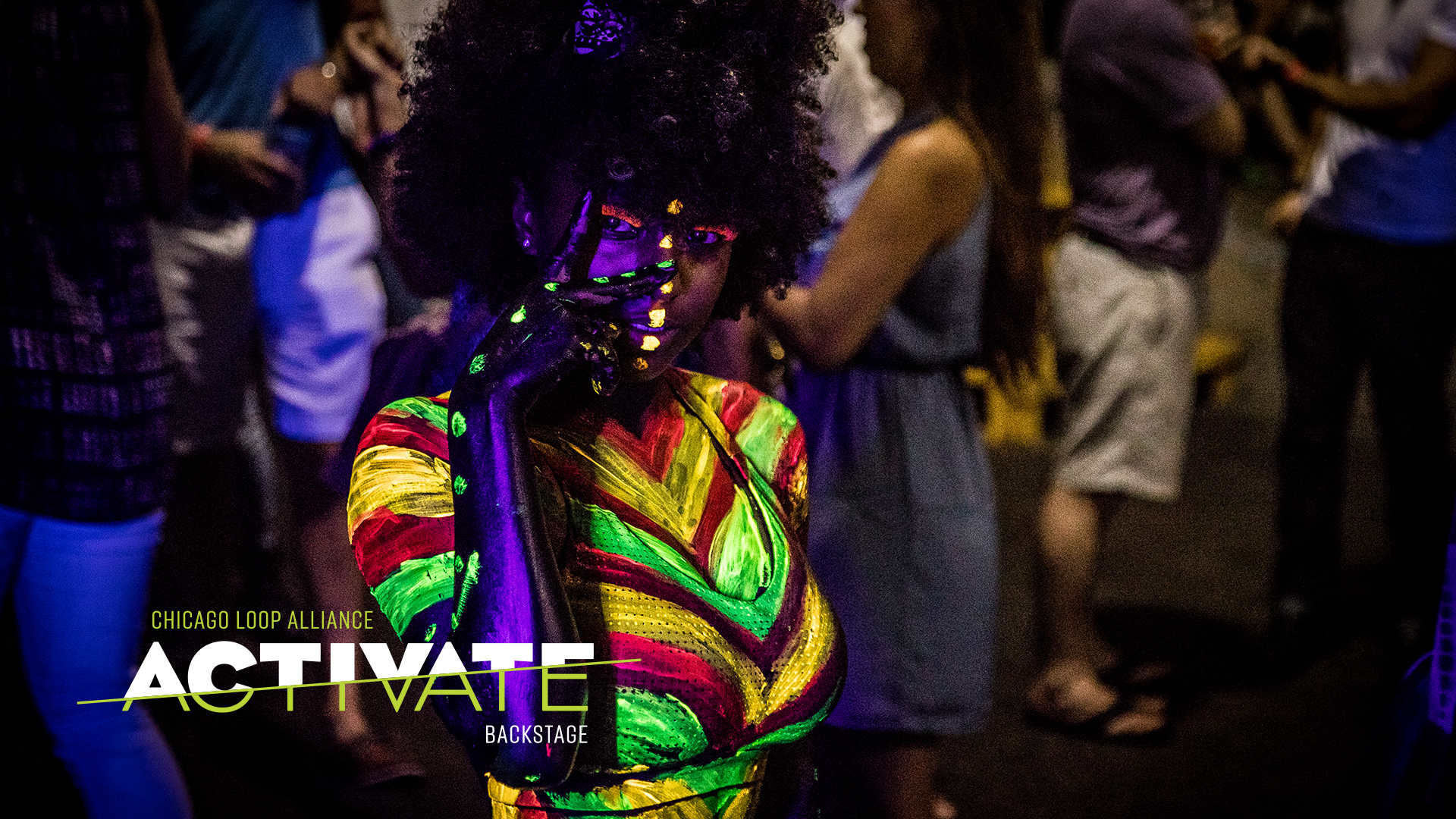 In November, Chicago Architecture Biennial hosted a panel event, "Activating the Loop's Community", to discuss the unique series and inspire similar work around Chicago. The panelists recalled some amazing examples of impact from their perspective:
A Barbershop awning, for one evening, was transported from its neighborhood location to an alley ACTIVATE and offered free haircuts to ACTIVATE participants. The station was a huge hit; and since they couldn't get through the entire line during the event, the company welcomed everyone back to their neighborhood location to provide haircuts well past midnight that evening.
Sam Kirk's Chicago Loop Alliance alley mural is her most tagged piece on the internet.
Artists who meet at ACTIVATE have later collaborated on programs and installations in other Chicago neighborhoods.
Quotes from event participants included: "the queer community does not always feel welcomed in the Loop, this event forever changed that for me."
And the results are proof positive that CLAF is on to something with this event:
Over 700 artists engaged through paid work
31 permanent murals in the Loop
Over 100,000 participants since its inception
$3m in estimated economic impact created at neighboring businesses in the Chicago Loop
Attendees from over 87 unique zip codes have attended an ACTIVATE this past summer alone (50 in the city). This is an event for all Chicagoans.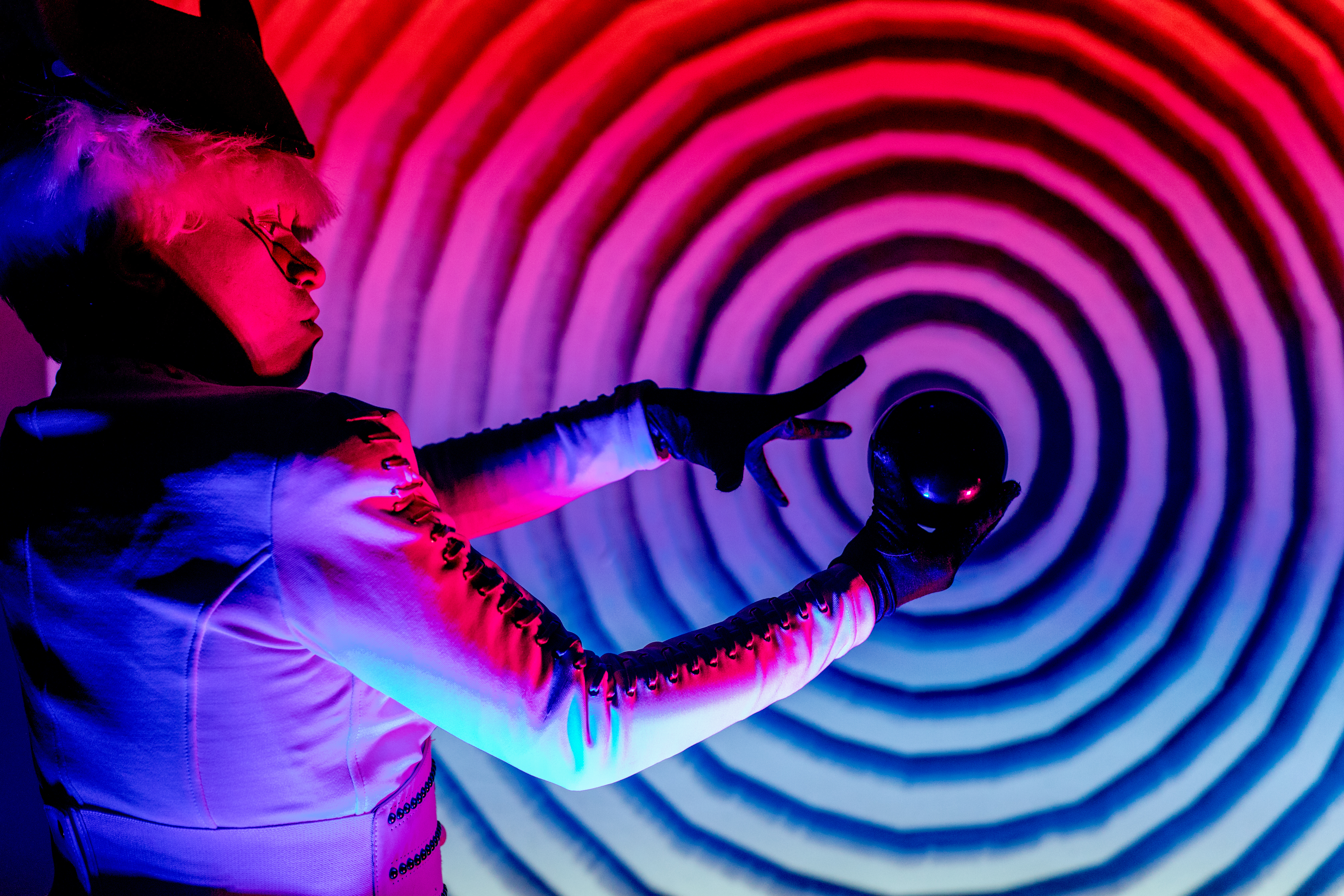 ACTIVATE is a gathering of like-passioned people who know that Chicago is more than how we are portrayed in the news. At these events, there is a determination of spirit that celebrates inclusion and diversity, and represents what Chicago is all about. It underscores that we believe in the future of this great city and the people who call it home; and with each of us contributing, we can change the headlines to a more positive message.

The challenge was made to extend ACTIVATE beyond four events a year to every day and permeate the Loop as an expectation of experience. Wouldn't that be wonderful?
David Broz
Principal, Gensler
YOU MIGHT BE INTERESTED IN: