11 MIN READ – There are so many places to stay in the Loop, the heart of Chicago. Hotels offer a luxurious stay or an affordable one. A unique stay or a classic one. A lavish stay or a practical one. No matter what you're looking for, visit the Loop to find your niche.
---
The hotel that built the Chicago Loop is back in action. One of Chicago's most luxurious and iconic hotels features immaculate guest rooms, event and meeting space and is ideally situated in the heart of downtown. Go shopping, relax at the spa, dine at the best restaurants in town or stay in, the Palmer House is the place to be. Holder of many firsts - including the first to operate a vertical steam lift and first fireproof hotel - can now add their first swimming pool to the list! Experience Chicago like no other and celebrate the hotel's 150th anniversary starting June 17.
Book the Palmer House Hotel here.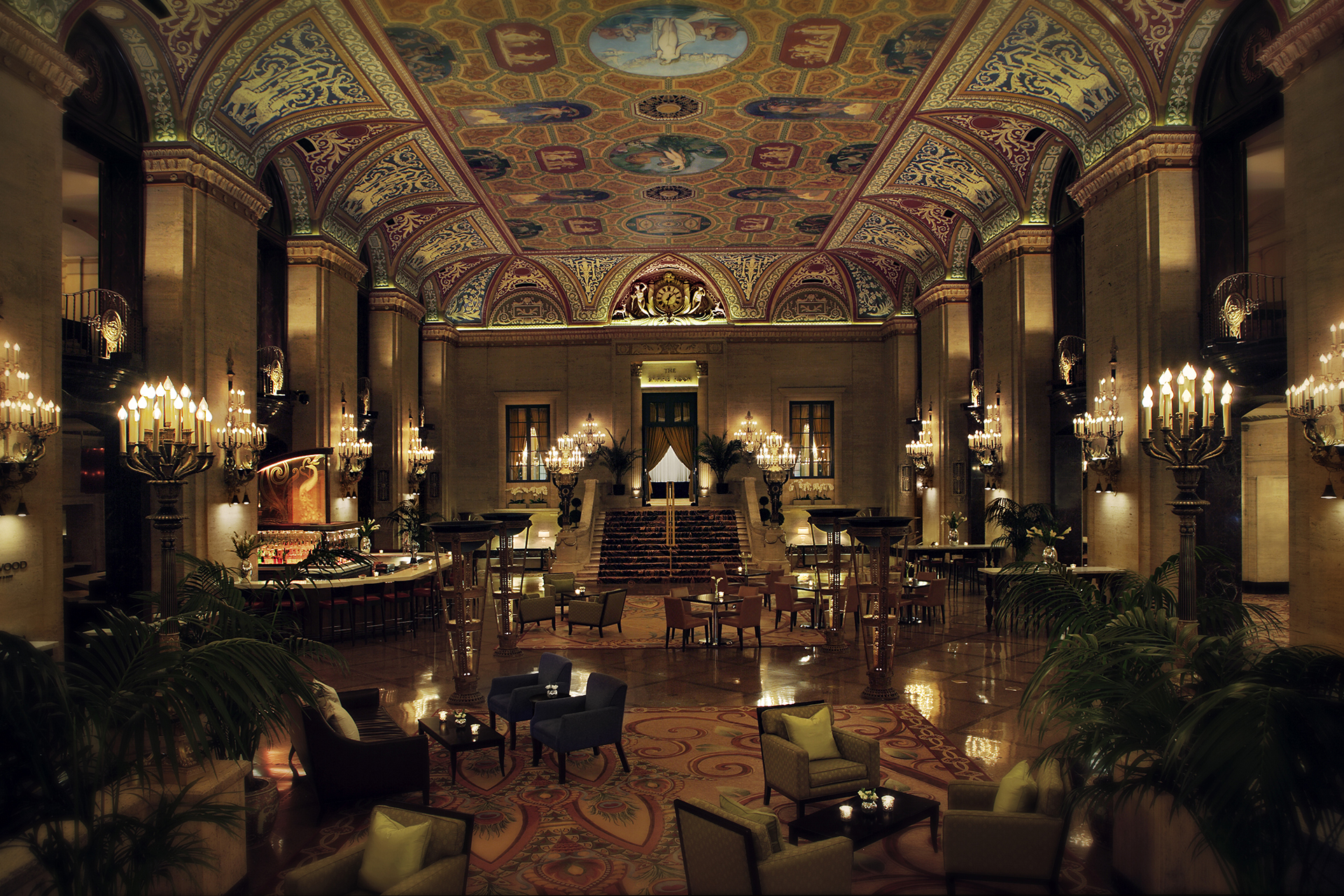 Hilton Chicago, the historic hotel that first opened its doors in 1927 and one of Chicago's largest hotels is the ideal stay for those looking for great lake and Grant Park views, conveniently located nearby to the Magnificent Mile, Chicago Riverwalk, some of the best dining options in the country and much more. Enjoy a state-of-the-art spa and fitness center, or entertain coworkers and friends in the phenomenally equipped meetings and events spaces. Hilton Chicago is also offering guests a chance to experience celebrity in their own rooms with the Pillow Talk with a Celebrity package, including a Cameo appearance by celebs like Steve Harvey, Brian Urlacher and Chaka Khan.
Book the Hilton Chicago here.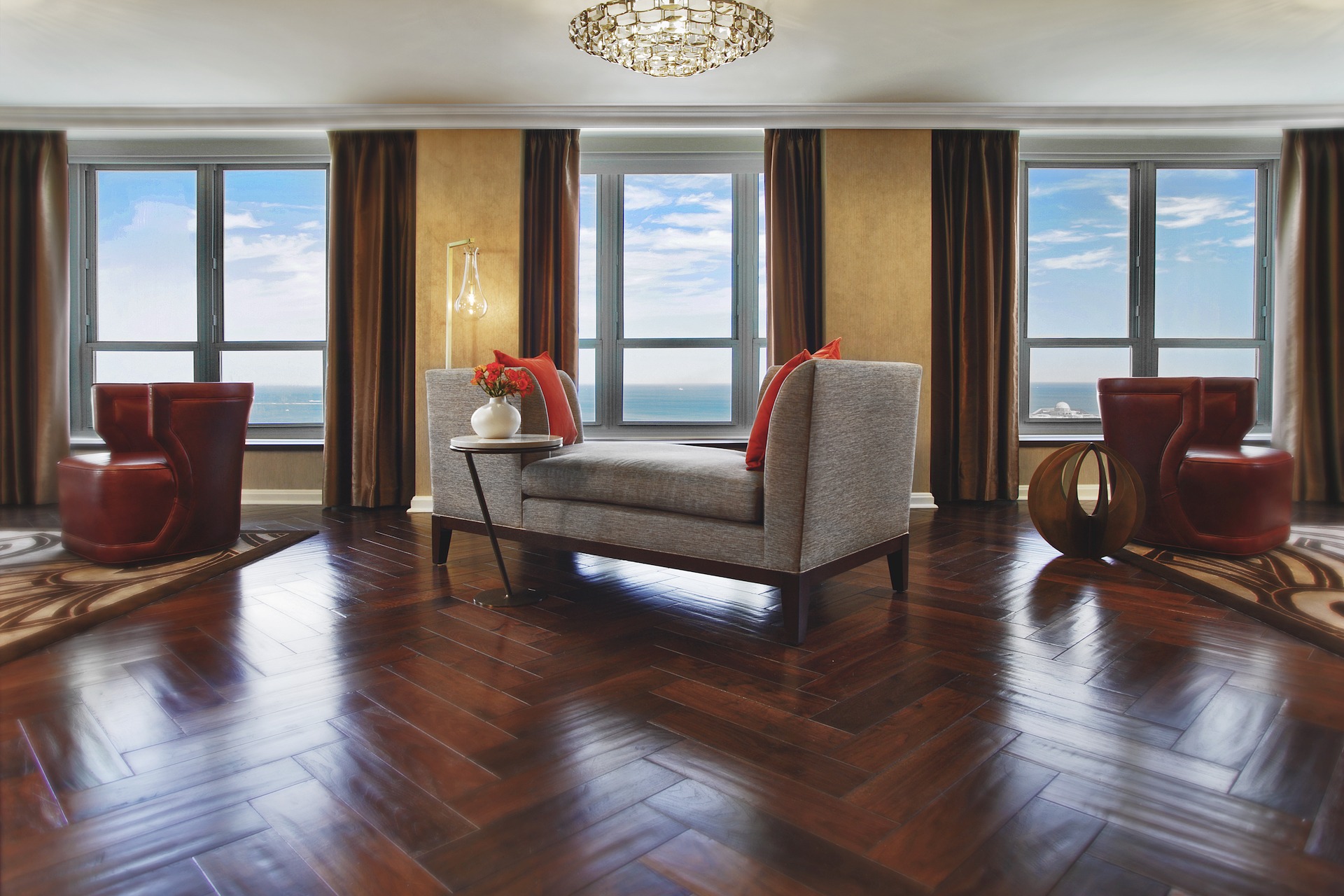 Housed in the iconic Essex Inn, the recently renovated Le Meridien Essex Chicago features elegant amenities, unparalleled views of Grant Park and the unique perk of being situated within arm's reach of some of the world's most valued attractions like Millennium Park, Shedd Aquarium, the Chicago Riverwalk and the Magnificent Mile. Nestled into the Cultural Mile, book a room and enjoy 5-star hotel amenities like a state of the art fitness center, Wi-Fi access and more.
Book the Le Meridien Essex Chicago here.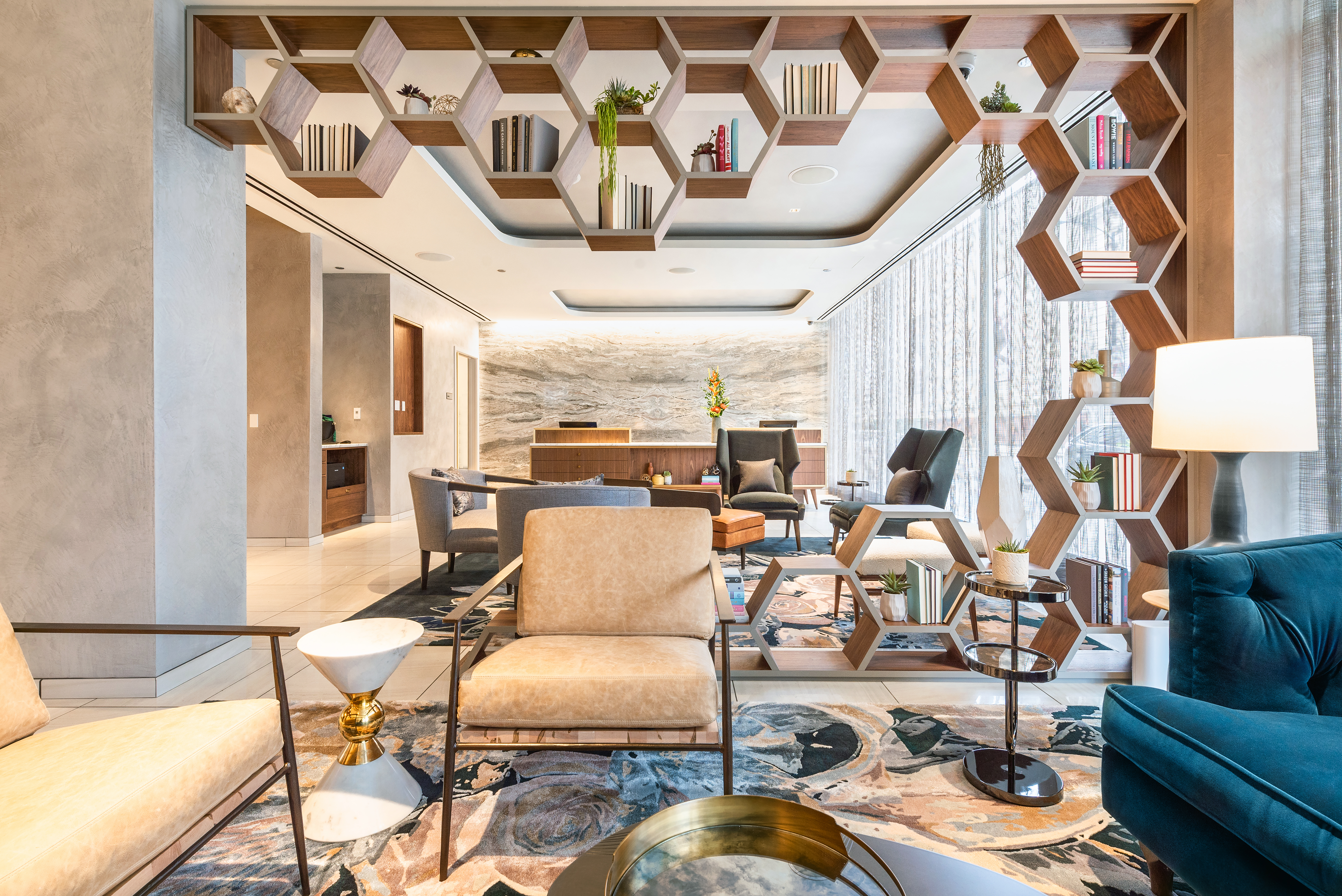 Residing in the Historic Chicago Motor Building, Hampton Inn Chicago Downtown/N. Loop/Michigan Ave offers top accommodations for business and leisure travelers. Take advantage of professional services in the 24-hour business center. Have a drink at Jack's Place bar, open Friday and Saturday from 4-10 p.m. and located in the hotel lobby. Outside the hotel, you will be in close proximity to all of Chicago's shopping, dining, museums, entertainment, and iconic attractions.
Book the Hampton Inn Chicago Downtown/North Loop/Michigan Ave here.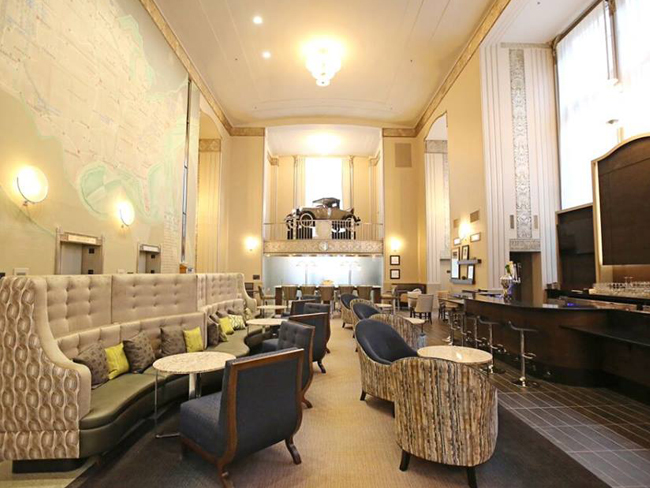 In the midst of the Chicago Theatre District, The Hampton Inn Majestic offers a classic blend of historic Chicago and metropolitan elegance. Enjoy this boutique style hotel and its premier location in the 21-story Majestic Building, just above the historic CIBC Theatre, a Broadway In Chicago theatre. Dine at another Loop classic with room service from Italian Village, open until 10 p.m.
Book Hampton Inn Majestic here.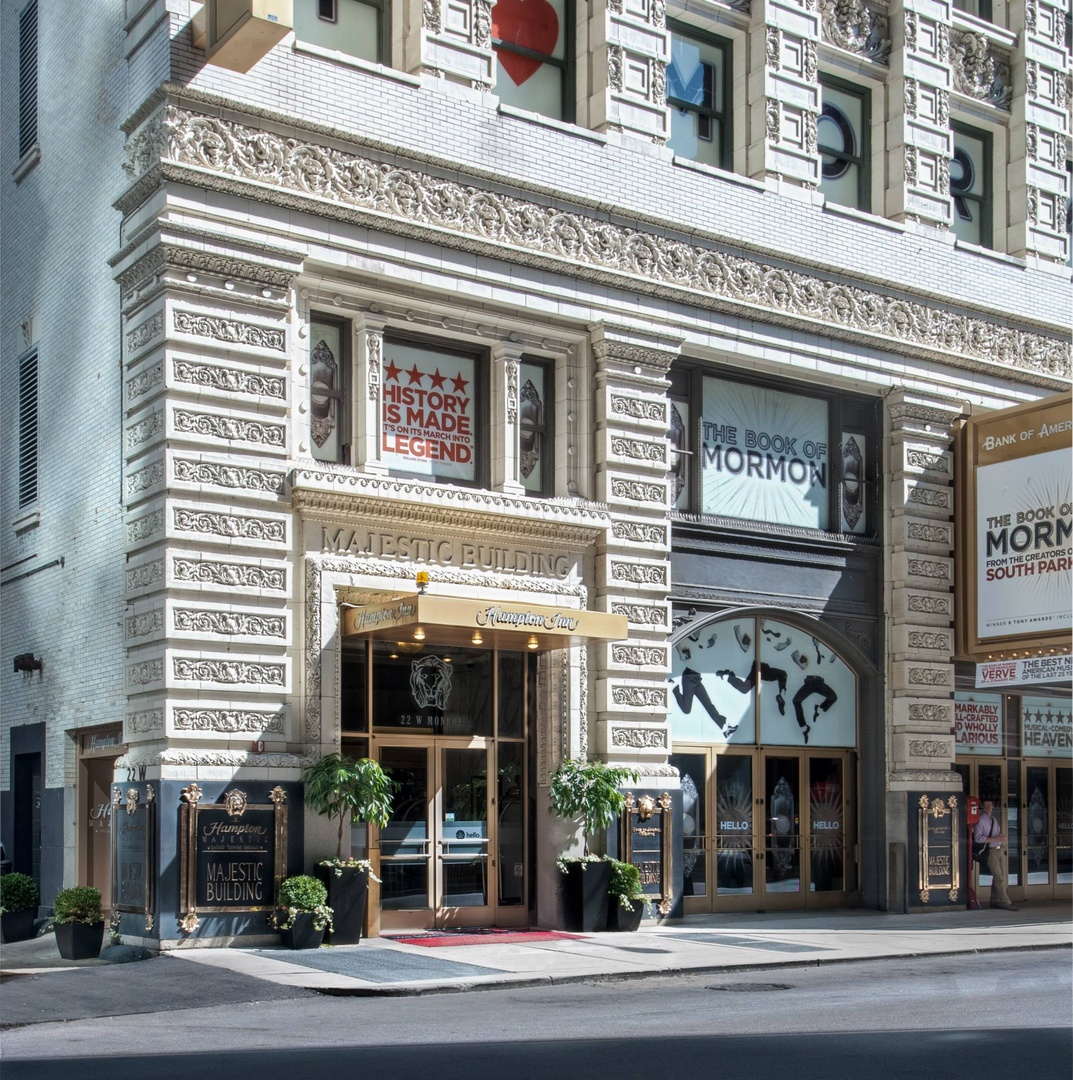 Hyatt Centric offers a balanced stay; it's central location gives a dynamic and trendy yet classic and peaceful vibe, and it's the ideal place to stay, but also to explore. In the center of the Chicago Loop, this hotel is walking distance to great Chicago restaurants, cocktail bars, shopping, and entertainment. Pet-friendly and featuring all of the latest room amenities.
Book the Hyatt Centric here.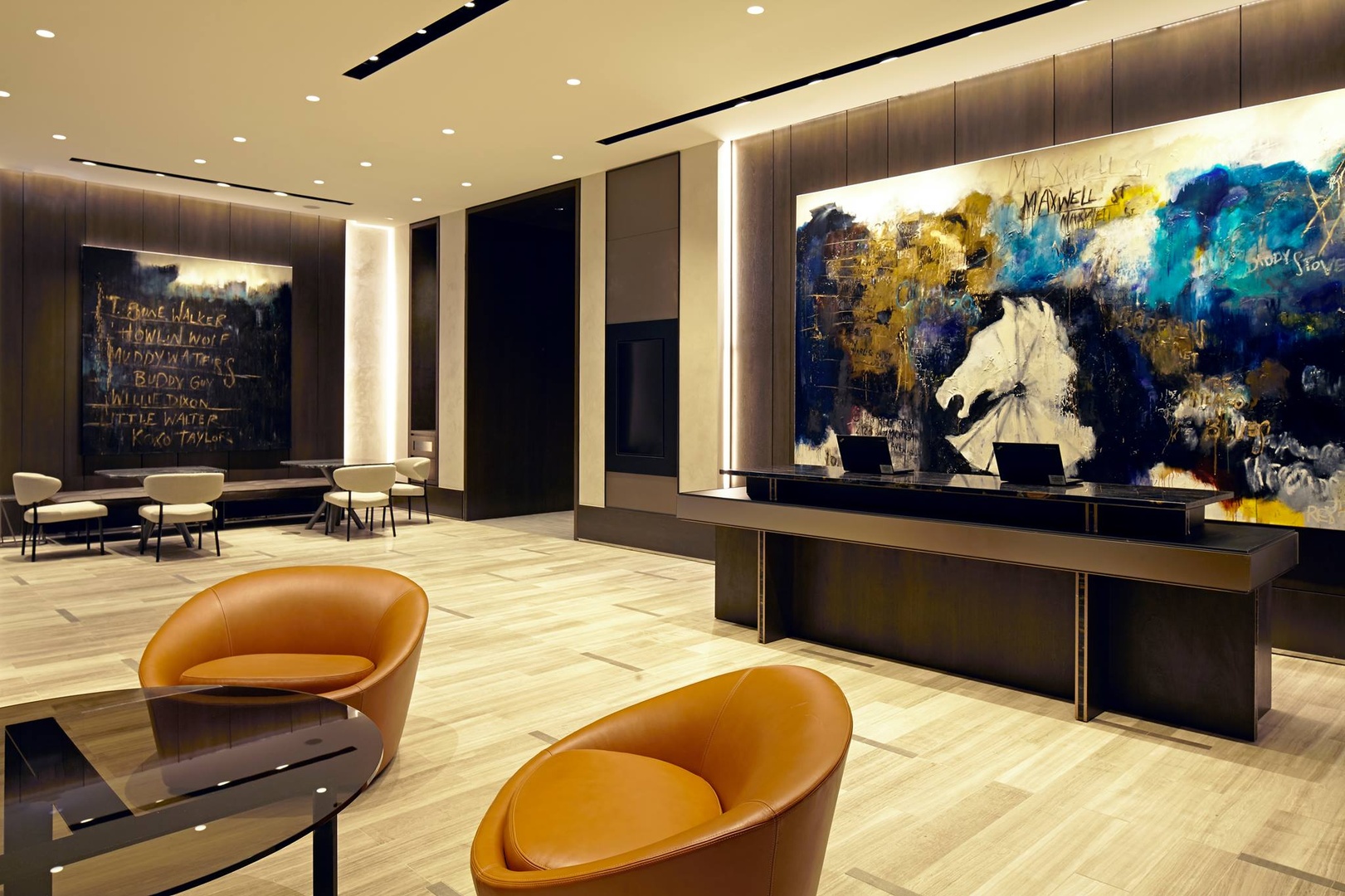 Set in the heart of the Loop, W Chicago City Center is nestled in hotel is housed in a historic Beaux Arts building with sophisticated Art Deco details, a modern sense of style and impeccable amenities to create an atmosphere that is nothing short of electric. Break a sweat at FIT, or plan your next Chicago get-together in one of our striking venue spaces. Step outside and experience the city's iconic attractions. With more than 14,000 square feet of dynamic meeting space, W's team of banquet and culinary experts are prepared to exceed expectations whether you are raising a glass or raising the bar.
Book W Chicago City Center here.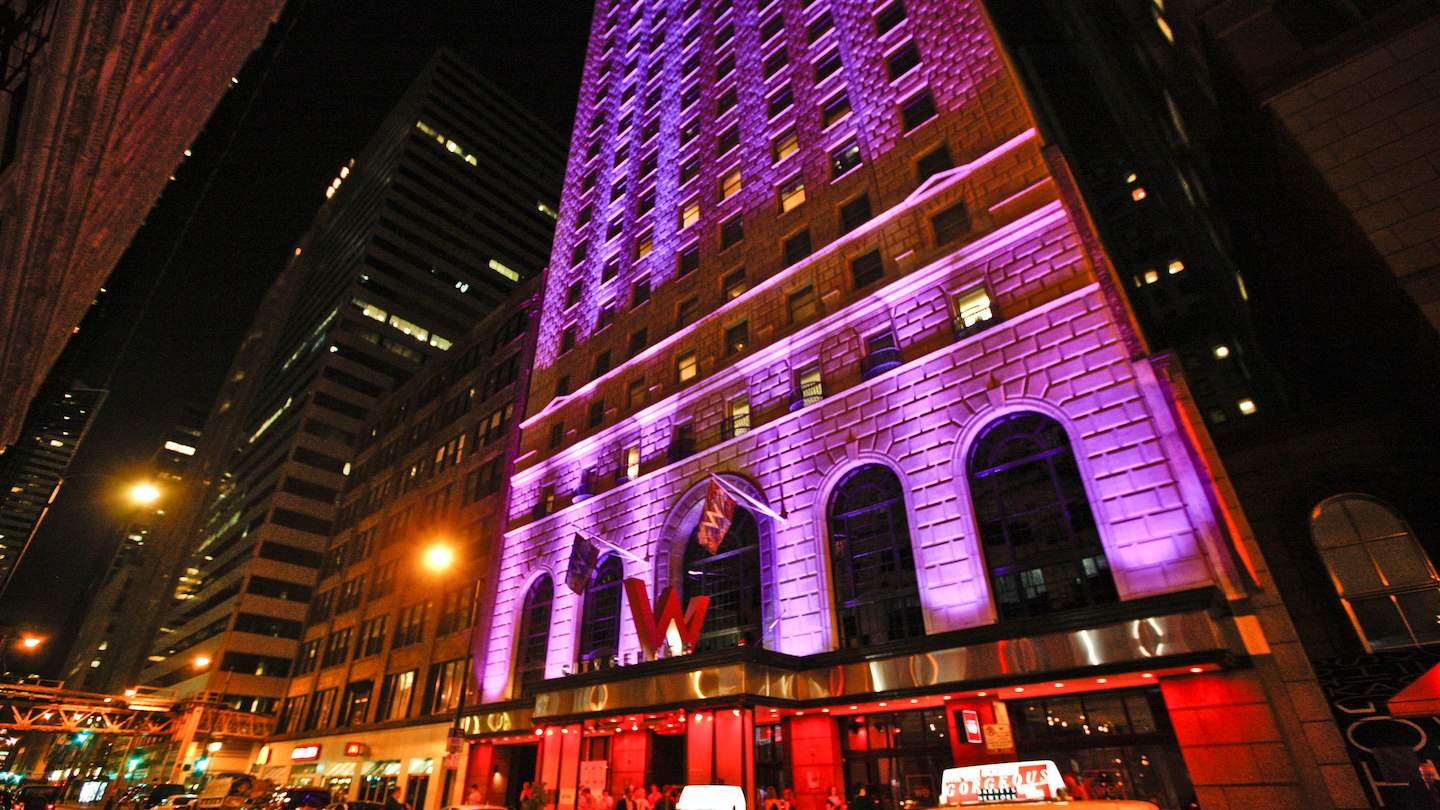 The hotel with an epic past and contemporary present, The Blackstone is a landmark hotel with deep roots in Chicago's history. With stunning architecture, state-of-the-art amenities, and unique access to the best spots in the Chicago Loop, like Millennium Park, State Street, the Art Institute of Chicago, the Magnificent Mile and more, The Blackstone allows guests to unwind and get to know the Windy City. Dine at Mercat a la Planxa for delicious Spanish cuisine Tuesday-Saturday from 5-11 p.m.
Book The Blackstone Hotel here.
Escape from the mundane at JW Marriott Chicago, a landmark hotel with a deep history. Visit their prime location in the Chicago Loop, just steps away from several Chicago attractions. After a day on the go in the city, pamper yourself with their luxurious amenities. Relax in the on-site spa open Saturday and Sunday from 9 am.-6 p.m., reserve a swim in an indoor lap pool open Friday-Saturday 6 a.m.-8 p.m, Sunday-Thursday 7 a.m.-7 p.m., exercise in a modern fitness center open 5 a.m.-10 p.m., and eat at The Florentine, a savory restaurant and lounge serving authentic cuisine and handcrafted cocktails, open Monday-Friday 7:30 a.m.-2 p.m., and 4-8 p.m., or Saturday-Sunday from 4-9 p.m. If you are booking a venue or meeting space, celebrate and gather in their exceptional rooms, exclusively held in the opulent Burnham Ballroom. Whatever brings you to Chicago, you'll definitely escape at JW Marriott Chicago. To view their offers, click here.

Book JW Marriott Hotel here.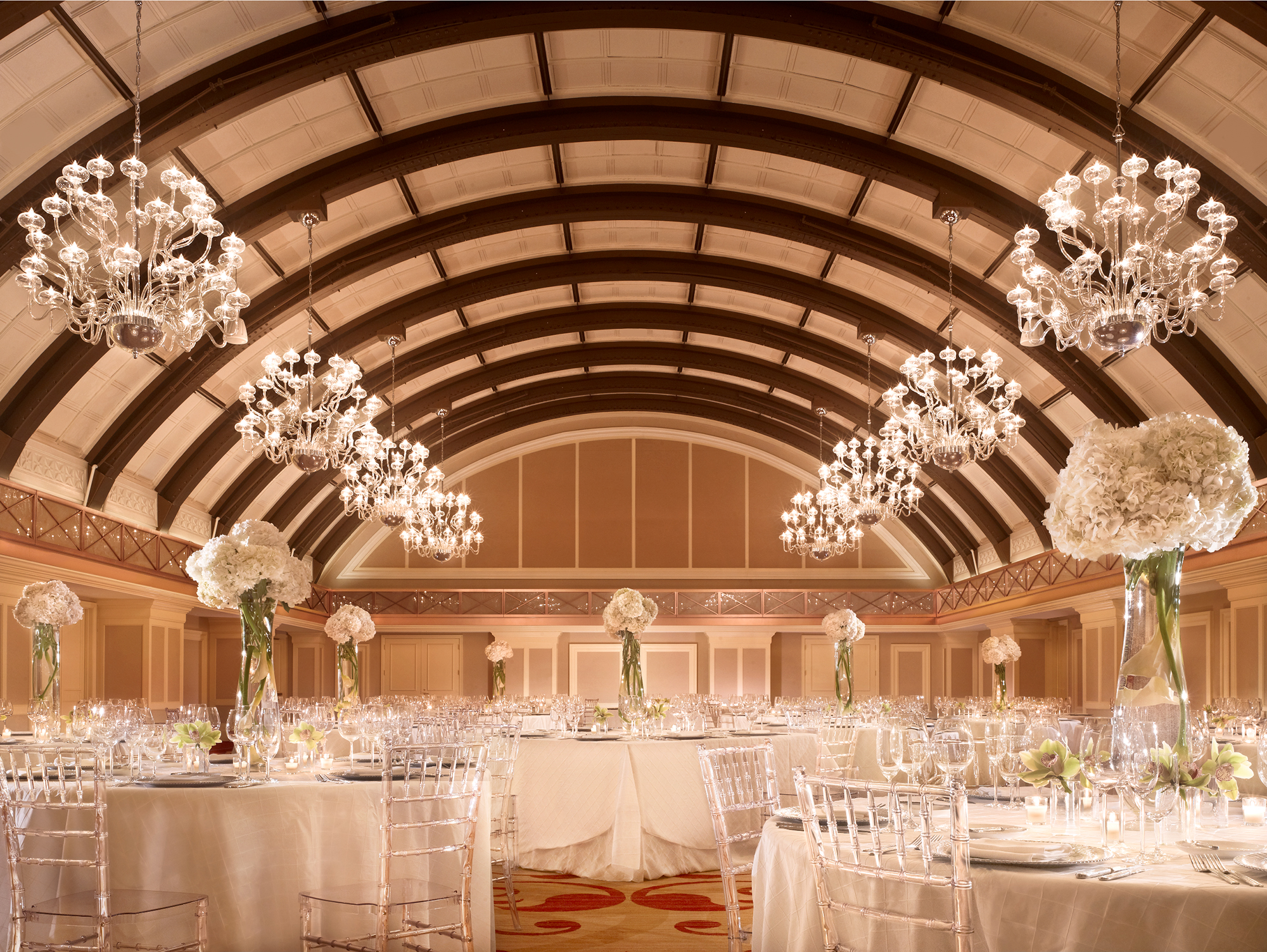 The Kimpton Gray Hotel may be the most stylish hotel in Chicago. Its name stems from the exquisite Georgia gray marble that lends a timeless, elegant, and classic look. The elaborate architecture on the granite exterior and in the lobby is lit with art deco light fixtures, contrasting the contemporary furnished rooms. Indulge in nightlife at Boleo, the sky rooftop bar and lounge with a retractable roof. To view their offers, click here. Perks include a free yoga mat in every room, pet-friendly accommodations, public bikes available to rent, a "Forget It? We Got It!" program supplying essential forgotten items to guests
Book the Kimpton Gray here.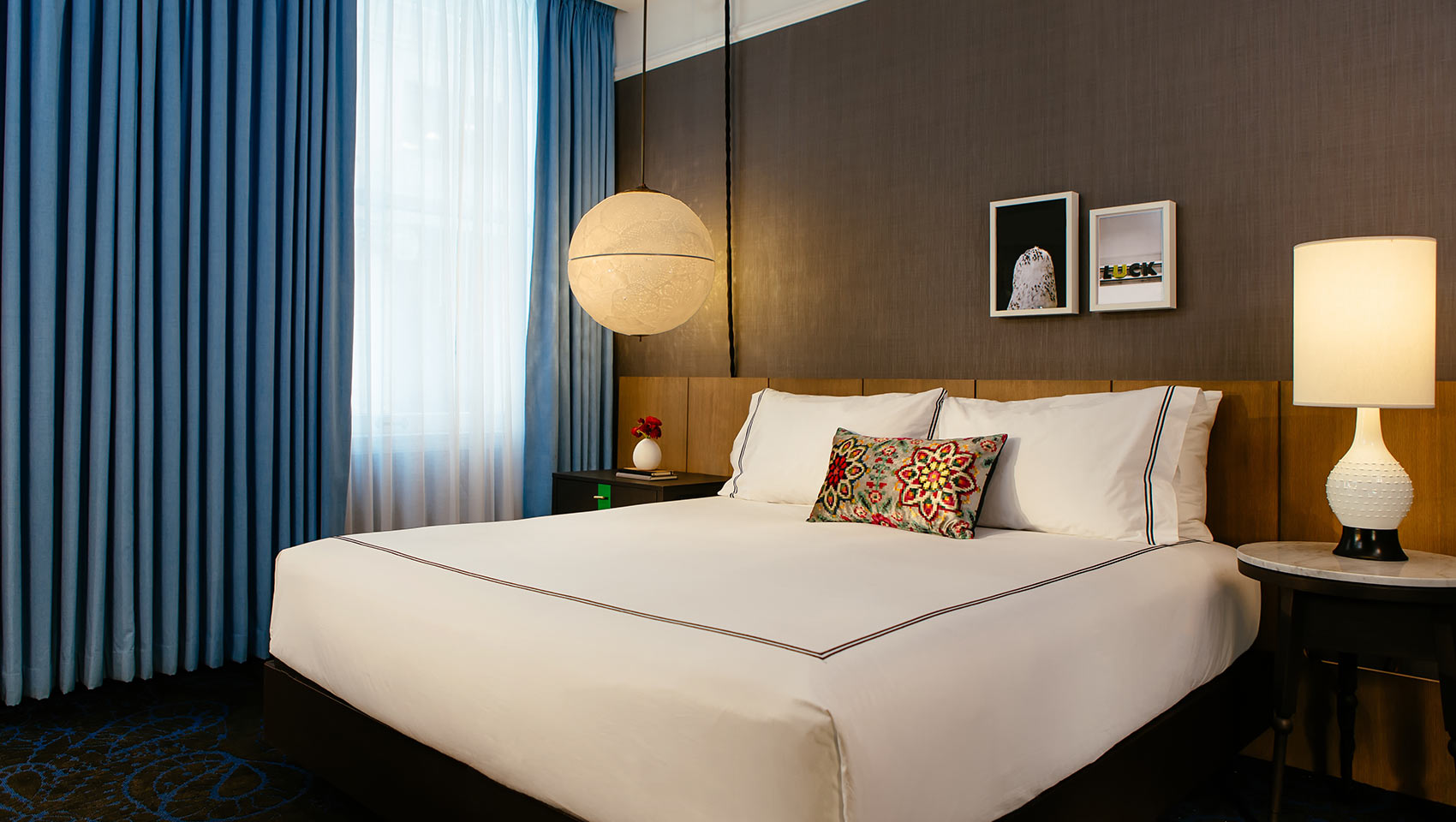 This historic hotel combines traditional glamour and chic, refined décor, enchanting guests to a different era the moment they walk through the doors. They provide flexible meeting space and complimentary Wi-Fi to help you stay productive. Additionally, a full range of amenities and facilities are in place to make your stay seamless and comfortable. Venture to Chicago's cultural attractions, restaurants, shopping districts, theaters, and parks just around the corner. Relax with The Allegro Royal Sonesta Hotel Chicago Loop's onsite amenities. Work out in their state-of-the-art fitness center, or browse local Chicago artwork showcased in their ground level windows. Find their offers here.
Book The Allegro Royal Sonesta Hotel Chicago Loop here.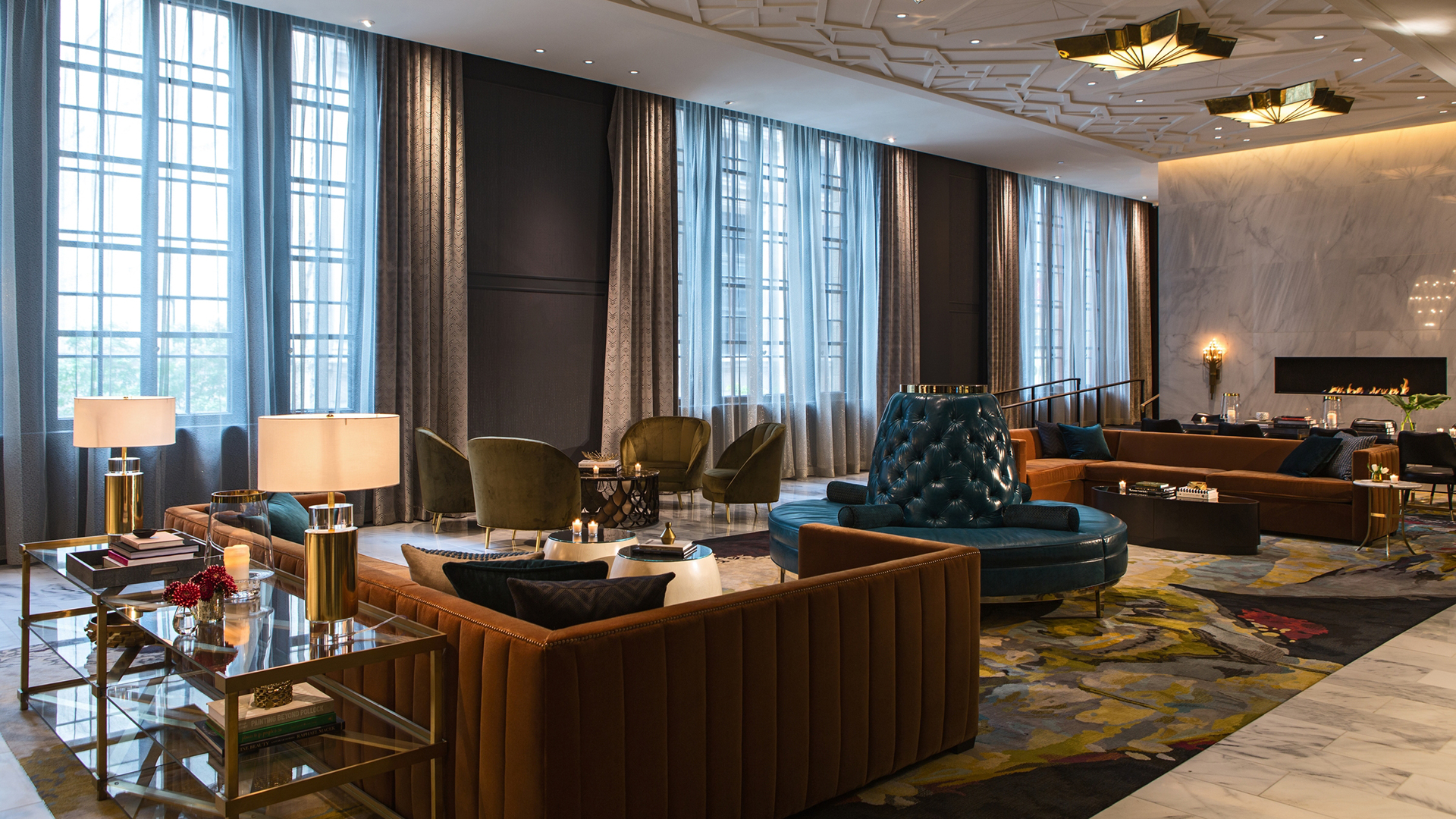 The Kimpton Hotel Monaco riverfront building is a tribute to Chicago's historic Loop. Originally the headquarters of D.B. Fisk & Co, the building was once the country's largest millinery. Throughout the design, you will see historic elements like peculiar hat hooks and a vintage style hatbox honor bar, while still implementing a more modern Kimpton twist. Kimpton Hotel Monaco is a firm believer in the "stay human" approach to hospitality, which means everyone on staff—from bellhops, to housekeepers, to front desk attendants—is devoted to contributing thoughtful details and personalized impressions that are uniquely human — even to your pets! Grab some fare at Fisk & Co, the hotel's premier mussels and cocktail bar, open for brunch Monday-Friday 7:30-10:30 a.m., Saturday and Sunday 8-11:30 a.m., or dinner Tuesday-Saturday 4-10 p.m. At Kimpton Hotel Monaco, they want your stay to feel like it was tailor-made for you. Find their offers here.
Book Kimpton Hotel Monaco here.
LondonHouse Chicago is one of the best luxury hotels in downtown Chicago. They feature classic architecture with a modernist 22-story fully glass tower addition, to create a uniquely Chicago experience overlooking the Chicago Riverwalk. They offer the finest amenities, so you can have quick, easy access to everything during your stay. When you stay at LondonHouse, you will find yourself situated within easy travel distance of some of the leading attractions in Chicago, including the Navy Pier, Adler Planetarium, Chicago Riverwalk, Willis Tower, Shedd Aquarium, and more. You will come across a multitude of local shopping opportunities, as well as exceptional restaurants. Dine at the scenic rooftop restaurant, equipped with a lobby bar and tri-level rooftop dining experience. View their offers here.
Book LondonHouse here.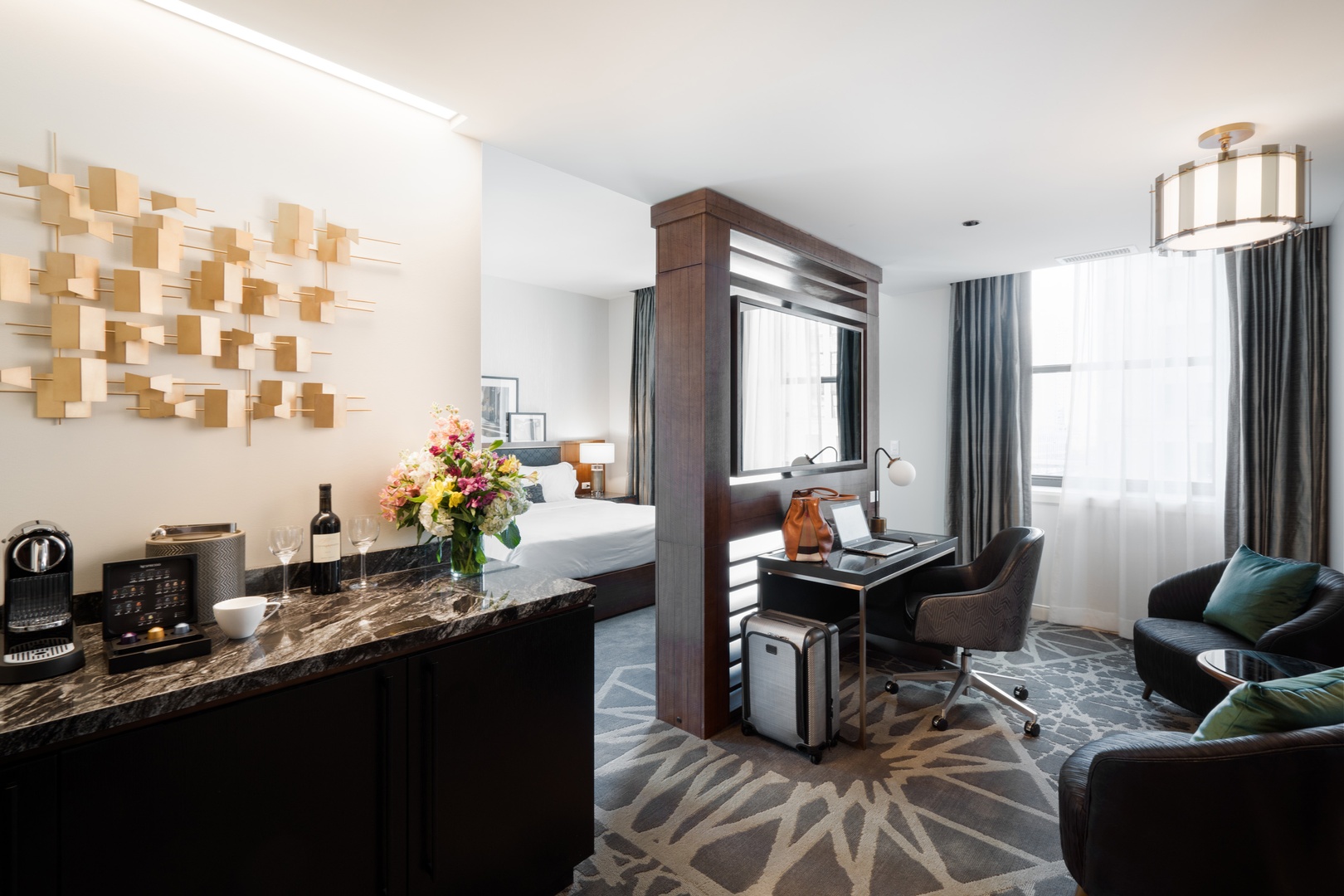 Be inspired by the unexpected at Renaissance Chicago Downtown Hotel. Located in the midst of the Chicago Theater District, you're close to exceptional Chicago entertainment, fine dining, boutique shopping, and culture. Be a step above at Raised, their rooftop bar, for breathtaking views of the Chicago River and downtown skyline, open Monday-Wednesday 2-9:30 p.m., and Thursday-Saturday 2-10:30 p.m. The hotel provides a fine downtown Chicago wedding venue and a phenomenal destination for your conference, meeting, or group event in the Loop. After a day venturing out or engaging in meetings, find comfort in your room or suite, featuring spacious bathrooms and high-speed Wi-Fi. Their staff is dedicated to making your visit to Chicago an extraordinary one. View their offers here.
Book the Renaissance here.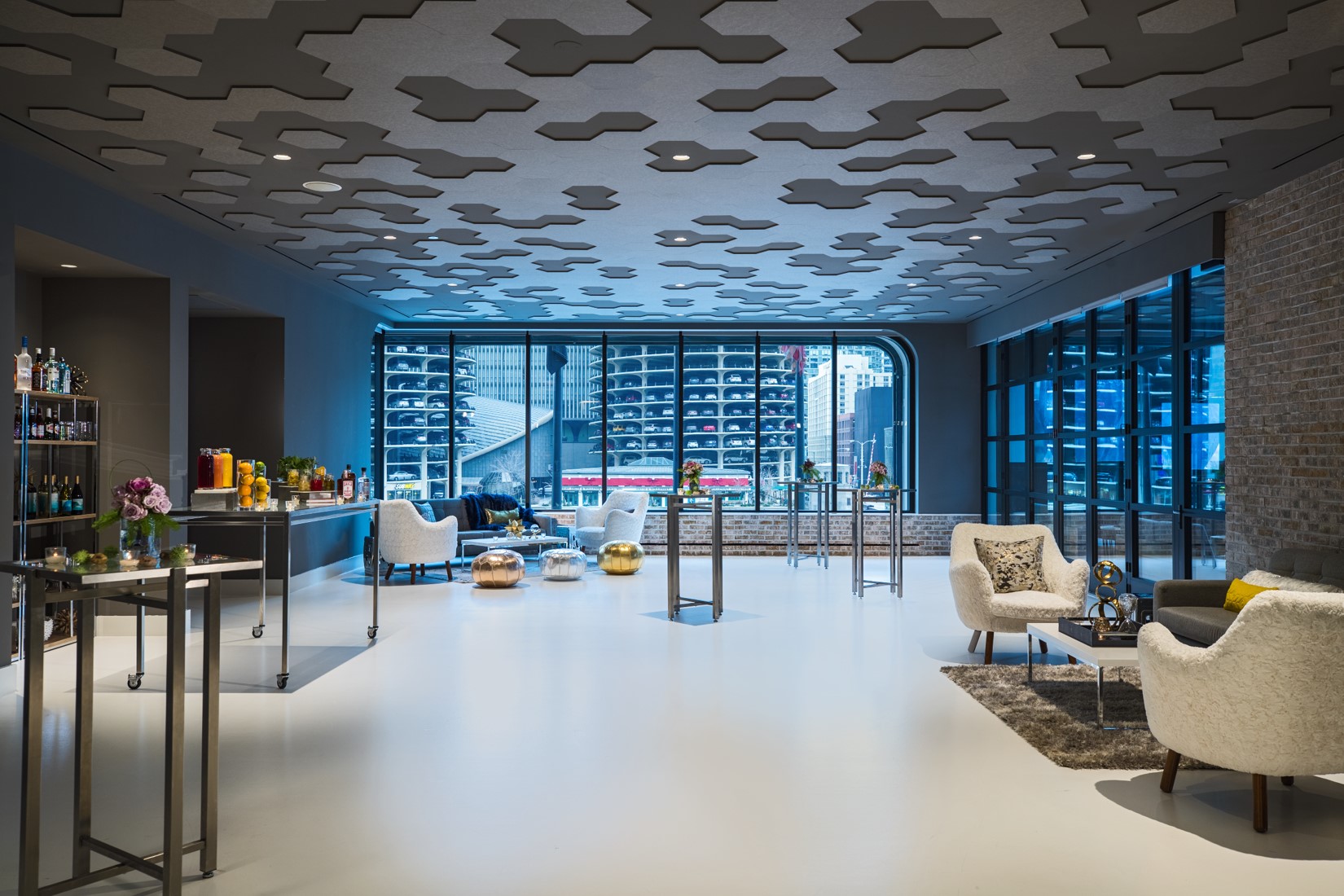 In a city known for its exceptional cuisine, art, architecture, and shopping, Staypineapple Chicago, An Iconic Hotel, is right in the middle of it all. Just steps away from Millennium Park, Staypineapple is housed in a National Historic Landmark building. In the Loop and with the Theater District not too far, the location lets you take full advantage of all the city has to offer. View classic and modern art at the Art Institute of Chicago, shop on Magnificent Mile, gaze at the exquisite design of the Rookery, or venture along the lakefront on a beach cruiser. After a long day exploring this beautiful city, return to luxurious accommodations and deluxe amenities at Staypineapple. View their deals here.
Book Staypineapple here.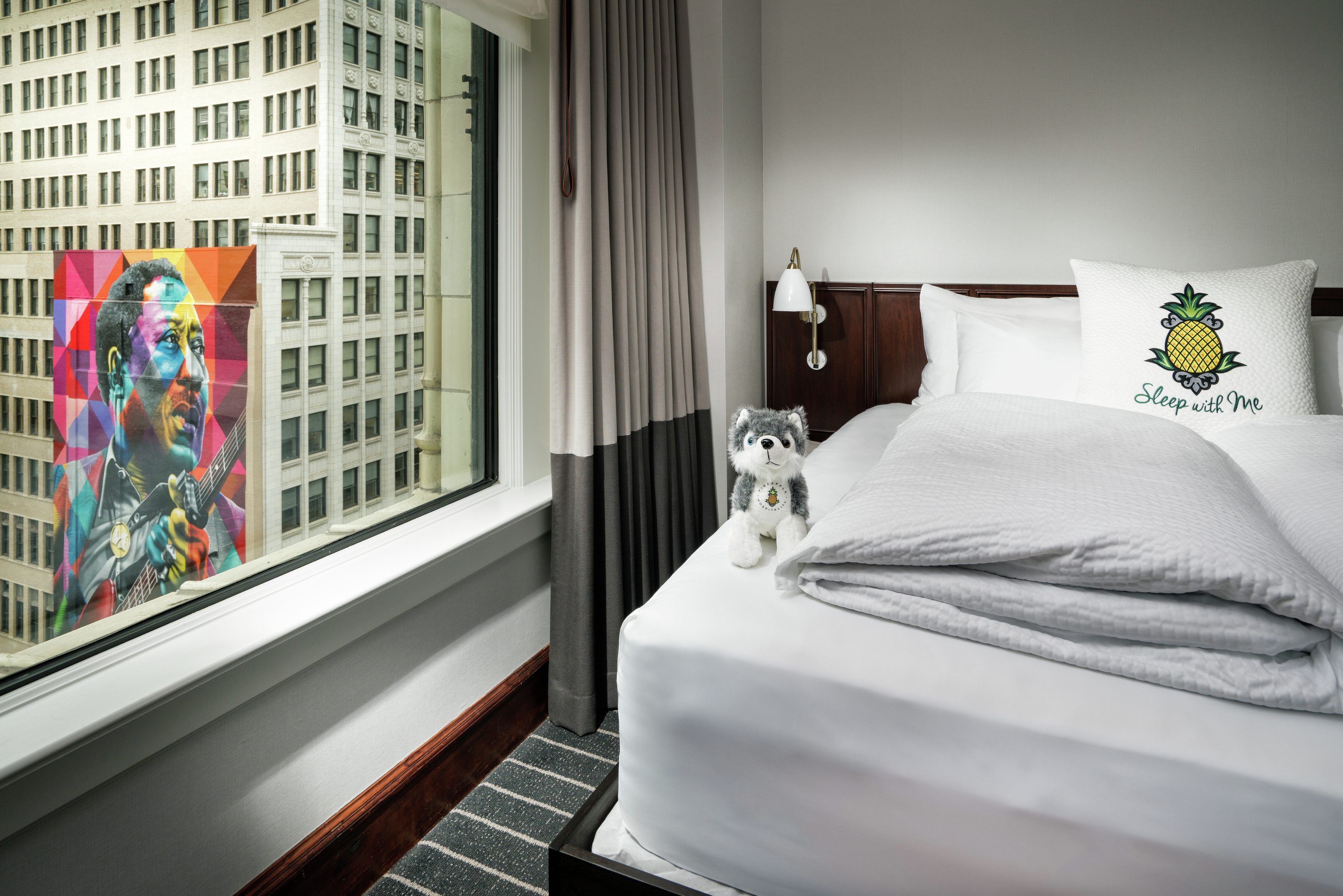 In the heart of Chicago's theater, arts, and shopping district, theWit Hotel boldly stands as a tribute to creativity and expression. With a modern design and strong lines, the architecture of theWit offers stunning views. A newly renovated rooftop bar, ROOF on theWit open Thursday 4-9 p.m., Friday-Saturday 4-10 p.m. and Sunday 1-6 p.m., and ballroom event spaces serve to entertain you and host events. They also offer expressive culinary creations, engaging service, and advanced technology. TheWit is a Four Diamond, multi-sensory hotel, facilitating a memorable experience.
Book theWit here.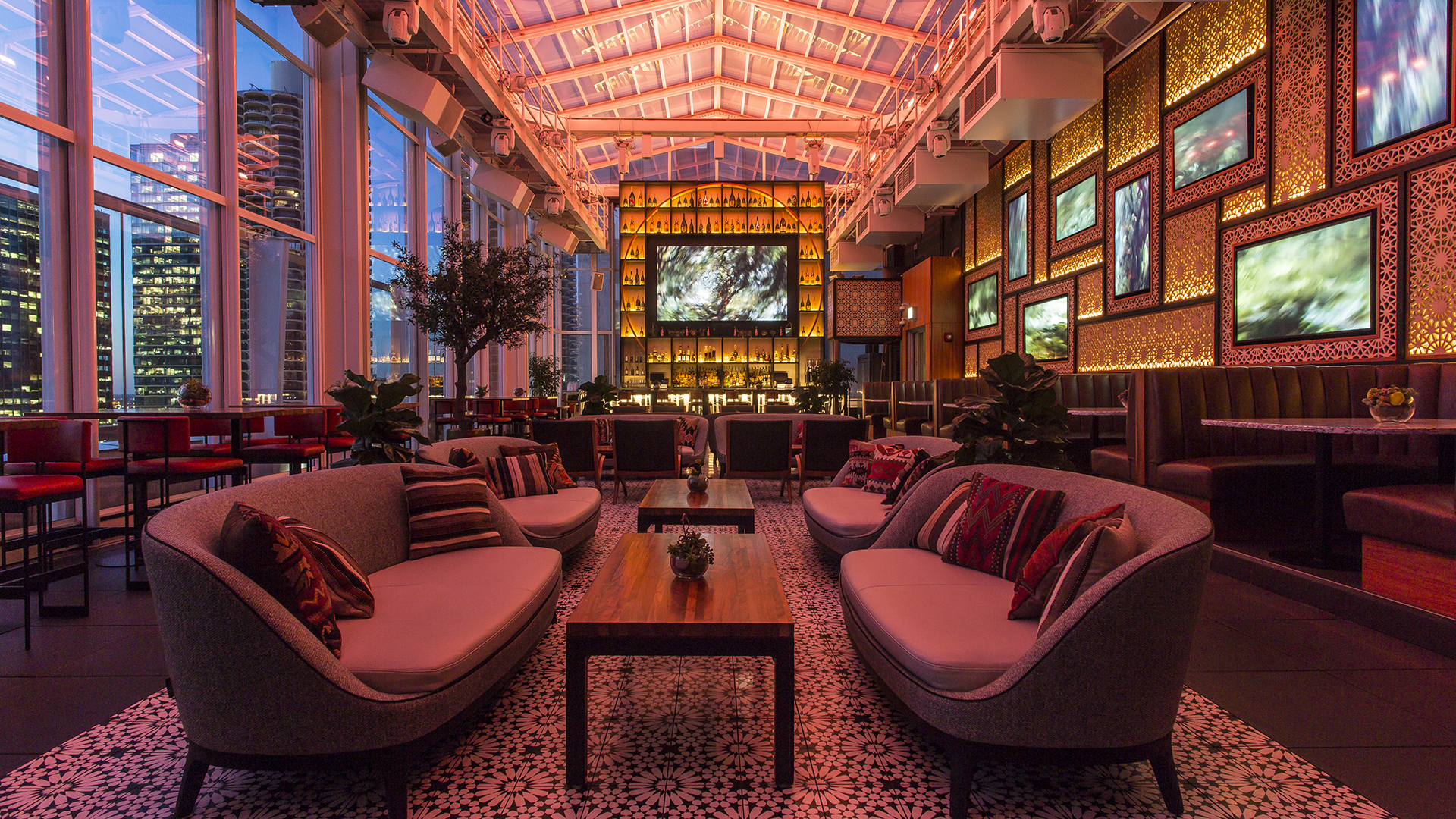 Housed in the historic Chicago Athletic Association Club, the Chicago Athletic Association Hotel exudes old world charm and decor, coupled with luxury amenities and a first class experience. The jewel of the South Loop hotel, award-winning rooftop bar, Cindy's is open Wednesday-Sunday from 5-11 p.m. for reservations only. The Drawing Room is currently open with suspended food and beverage service, and Fairgrounds Coffee Shop will reopen May 3. Shake Shack is reopened with daily operation hours from11 a.m.-9 p.m. Cherry Circle, Milk Room and Game Room will reopen at a later date.
Book the Chicago Athletic Association here.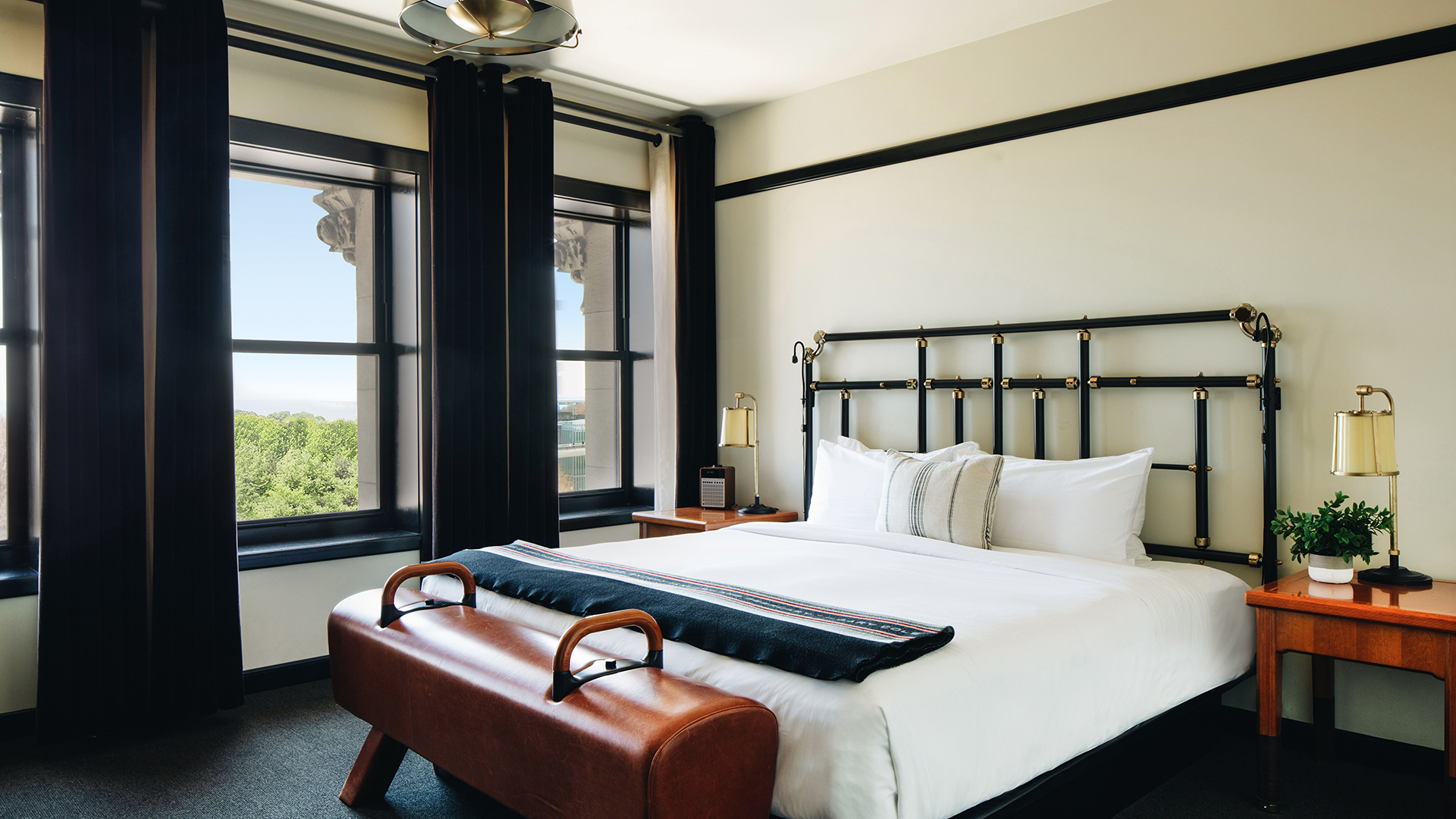 Virgin Hotels Chicago is here to bring back the fun. They've innovated not only what a boutique hotel can look like, but also what it can do. Along with Virgin's dedication to the guest, they're leading with a new standard for hospitality and heartfelt service among the Chicago Loop hotels. Virgin Hotels Chicago has been named #1 Hotel In Chicago by Conde Nast Reader's Choice Awards. Step inside and reserve your spot in the heart of downtown, walking distance from Michigan Avenue, Millennium Park, and the Riverwalk. Enjoy a coffee at Two Zero Three Coffee & Wine Bar. View their offers here.
Book the Virgin Hotel here.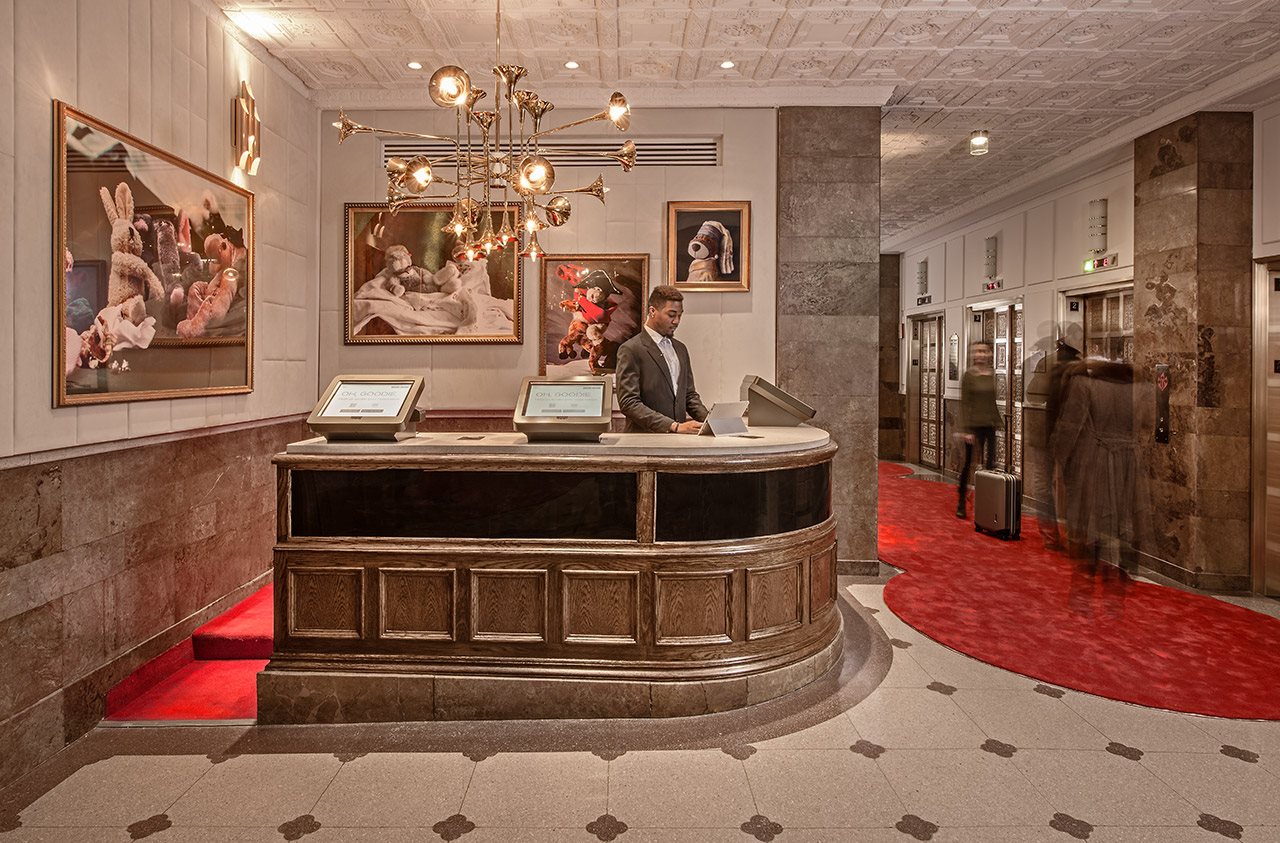 Ace Hotel inhabits a cool industrial and glass building located in Chicago's West Loop. They are proud to reside in Chicago, the most progressive city there is. The vision for this hotel is influenced by the evolving history of Chicago and the heroes that originated here. Guest rooms with a skyline view and event spaces catering large and small gatherings are only some amenities of the luxurious inn. Operation at the rooftop bar, the Waydown are currently suspended, and Lovage, a responsibly sourced café and market is open with limited capacity indoor dining. Ace Hotel is only a few blocks away from the Morgan Street L station and walking distance to much of Chicago's finest dining.
Book the Ace Hotel here.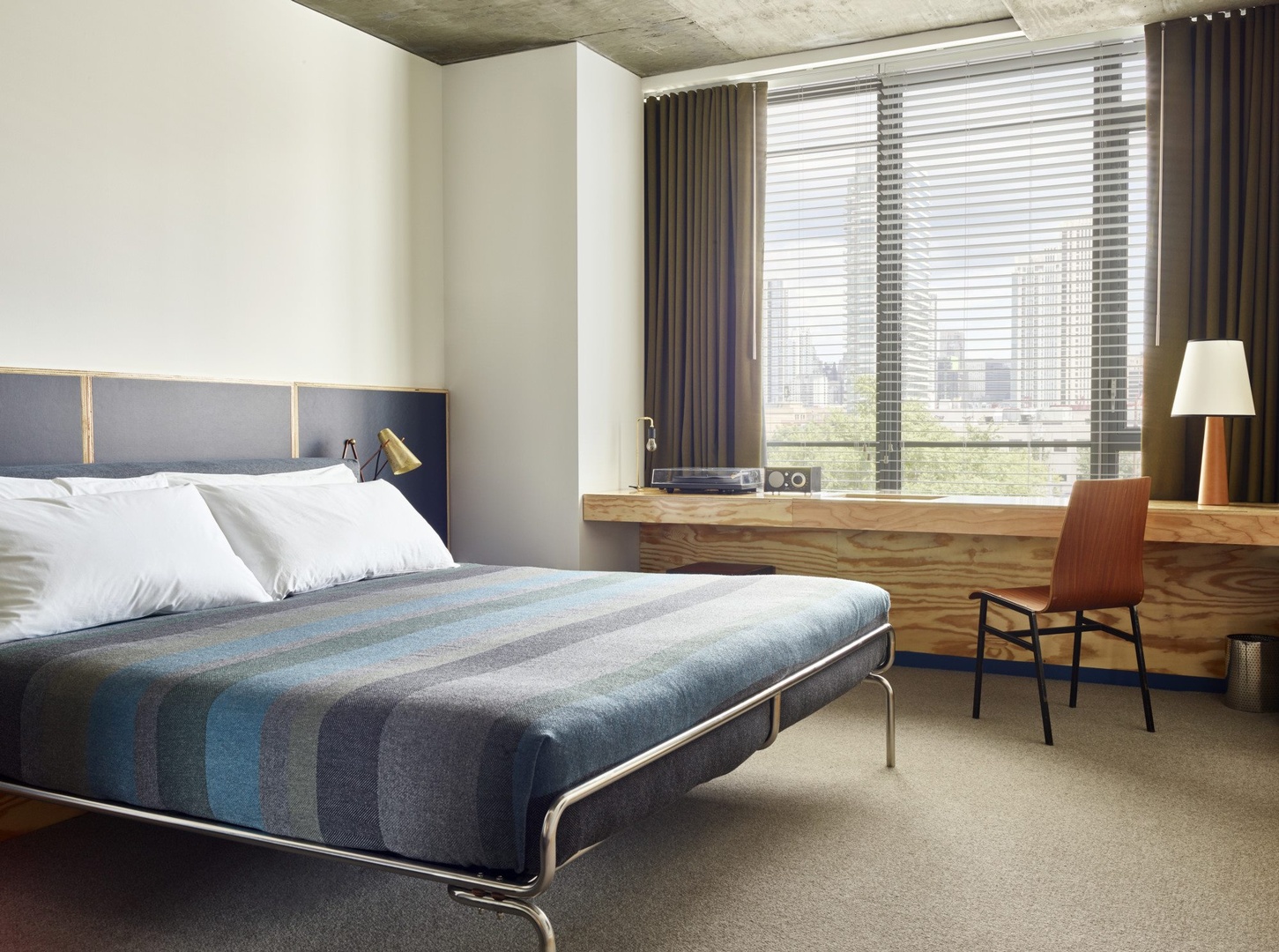 Book a high-tech and luxurious getaway at Hotel EMC2, Autograph Collection, a Chicago hub for eclectic, intellectual, and creative travelers. Experience unique amenities and exceptional services, like a cyber welcome from robot attendants, Leo and Cleo, or receive further assistance in your room from Amazon Alexa. Open Thursday-Saturday from 4-9 p.m., savor fine dining at the Albert, where handcrafted dishes and cocktails are served with a blend of local and seasonal ingredients and an emphasis on quality and refined taste. Influenced by the intersection of art and science, dining at the Albert nourishes the mind, body, and soul. Host an impressive business or social event, utilizing the private dining available to host 54 people seated or 15 people socially distanced. The Archive Lounge provides intimacy, art, and inspiration in accompaniment with a round of crafted cocktails. Book your event here. Retreat back to your room with refined décor, and sink into a posh bed with plush, sateen weave bedding and Serta cooling. Enjoy in-room dining Wednesday-Saturday (with your pet!) Wind down with a workout in their state-of-the-art fitness center.
Based in Streeterville, EMC2 is walking distance to the Theatre District, Navy Pier, and several shops and restaurants along The Magnificent Mile. It's also located in close proximity to local attractions, including the Field Museum and the Art Institute of Chicago. Take your travel experience to the next level at Hotel EMC2, Autograph Collection.
Book Hotel EMC2 here.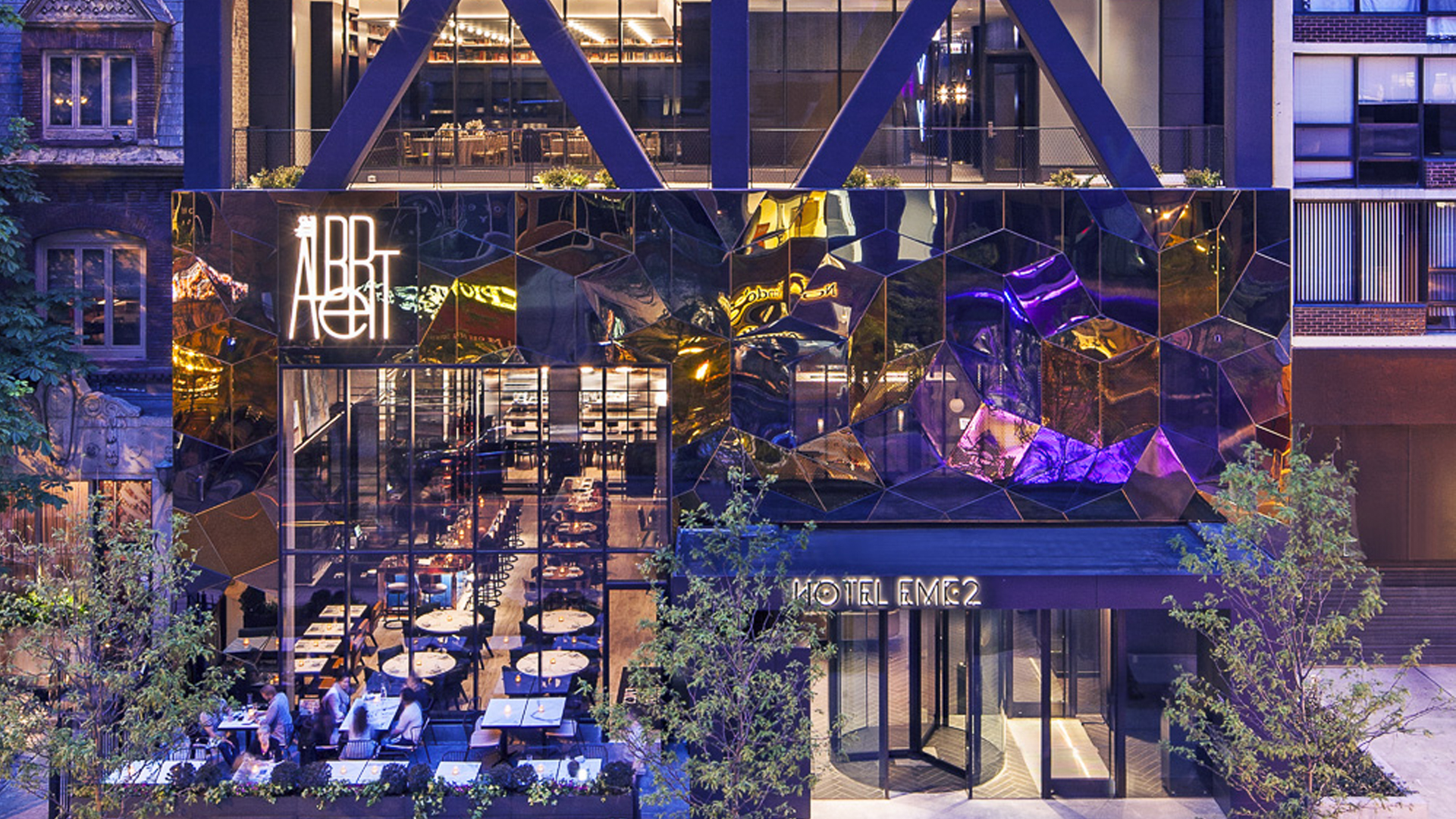 Modern, affordable, and within reach. The St. Clair Hotel is recognized by USA Today as a "10 Best" Hotel, with an ideal location right in the center of downtown Chicago. Revel in the charm of their historic building with sharp black signage and modern-industrial styling. Admire fresh decor, bright bedding, spa-inspired bathrooms, pet-friendly perks. You can only experience Elite "Windy City" King-King rooms at The St. Clair Hotel –the only King-King rooms on the Magnificent Mile. Make your Instagram followers jealous using complimentary Wi-Fi, or finish that work email in the posh workspaces. Only a block away from the Magnificent Mile, you are within walking distance of the best entertainment and eats in the city. View their deals here.
Book the St. Clair here.
Chicago timeshares are available for sale and rent at a fraction of resort costs all throughout Chicago. Timeshares provide guests with a quality experience and is considered a top accommodation in the city. Sprawl out in your apartment-sized unit complete with all the modern amenities you need. Some features you can expect in your unit are large living rooms featuring floor to ceiling windows overlooking the Loop, fully equipped kitchens, and multiple bedrooms. In your downtime, take advantage of all Chicago has to offer. Grab a drink at the cocktail bar, savor exquisite culinary offerings at 5-star restaurants, or pamper yourself by booking an in-room spa service.
Don't fret, with the high-end amenities and luxuries these properties offer, many can still own or rent a property at a discount. Find out more here.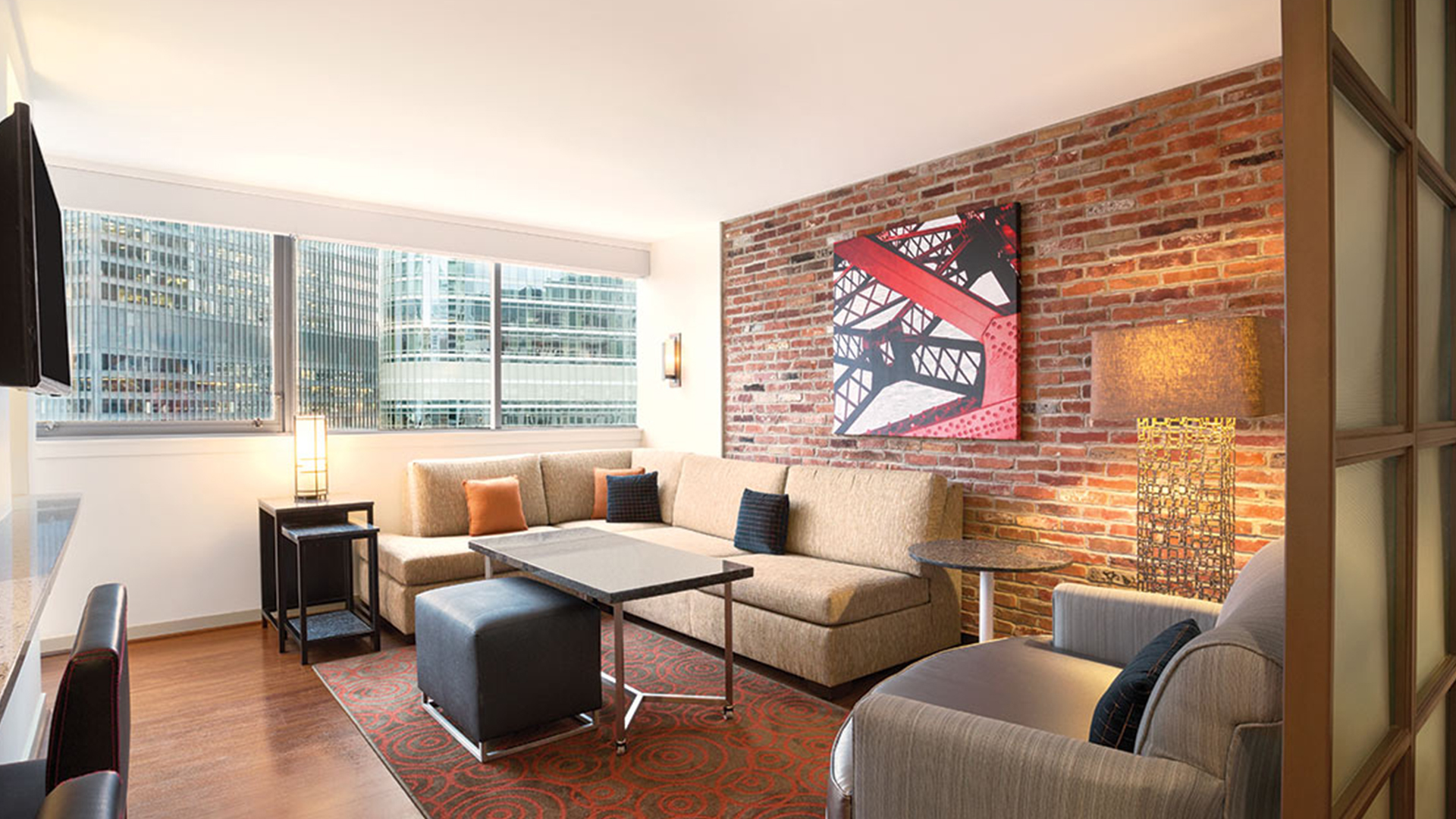 The combination of the Hilton Garden Inn, Hampton Inn, and Home2Suites live under one roof in the Hiltons at McCormick Place. Travelers can expect the upscale amenities that Hilton Garden Inn is known for, along with the affordable value of the Hampton Inn, and extended stay with in-room kitchenettes from Home2Suites.
As the only Hilton hotel directly connected to Chicago's McCormick Place Convention Center, travelers from all walks of life are able enjoy the height of comfort, convenience, and productivity at the Hiltons at McCormick Place.
Park & Stay—get parking with every night of your stay. The Staycation package offers complimentary self-parking, $10 Starbucks gift card, 20% off Roots Pizza Delivery, and scheduled Pool Time.
Book the Hiltons at McCormick Place here.
The Godfrey is a luxury hotel, combining contemporary architecture, design, and modern technology with gourmet cuisine and sensational nightlife. Its comfortable and spacious suites are accompanied with outdoor decks and complimentary WI-FI. The 4th floor houses I|O Godfrey, a sophisticated rooftop lounge with indoor and outdoor space and is currently open for reservations only. The Godfrey's luxurious amenities will make your stay in Chicago a comfortable one. Relax even further with an appointment at 5 star spa boutique, or sweat the small stuff in their 24 hour fitness center.
Give yourself an extended vacation. The longer you stay, the more you save. Save up to 50% with the Everyday Heroes special. Spring Fever offers 15% off.

Book the Godfrey Hotel Chicago here.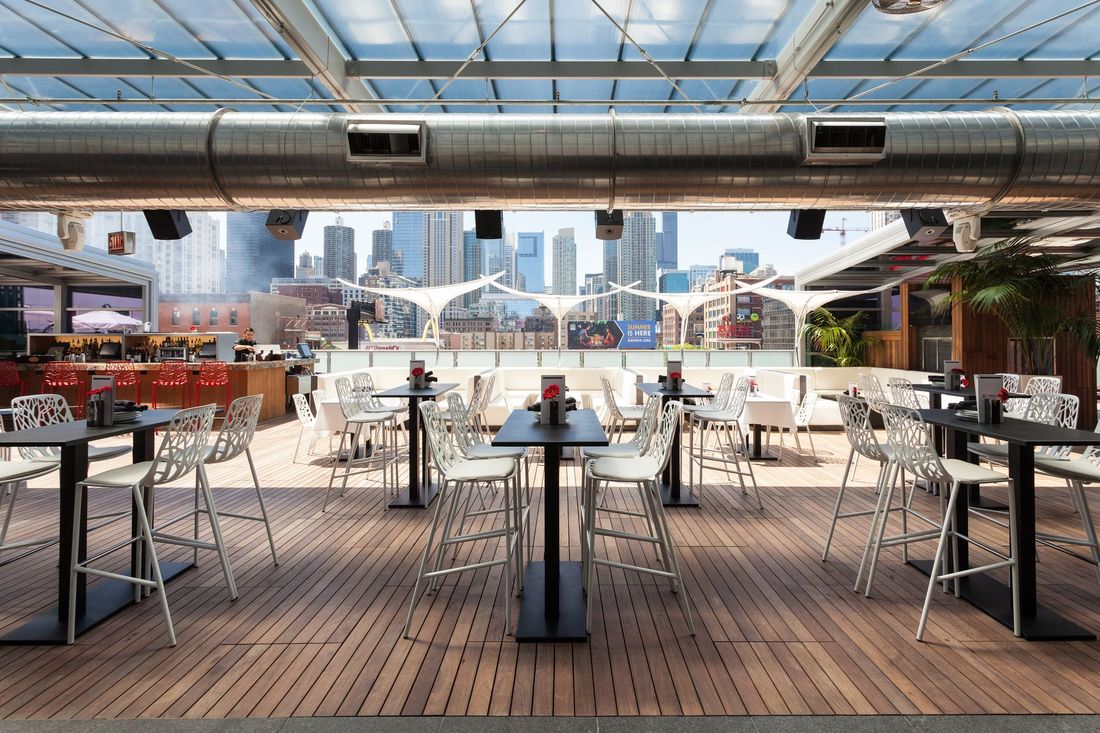 Located in the West Loop of Chicago, the sleek, steel-and-glass Hampton Inn is just minutes from heart of downtown. Before you venture out, enjoy the new breathtaking Chicago skyline views the Hampton Inn has to offer. Its convenient location gives visitors easy access to the city's art galleries, theaters, and music venues, and offers world-class shopping, dining, and nightlife. Walk through Millennium Park or visit the Art Institute of Chicago to enhance your stay.
Book The Hampton Inn and Homewood Suite Chicago West Loop here.
You Might Be Interested In: