2 MIN READ - Art on theMART is back this spring. In collaboration with the Adler Planetarium, Chicago Public Schools, and the Art Institute of Chicago. The 2021 program features new projections that illuminate the city. With a vivid display of artwork and conceptual images, you can take in the view from an artistic, as well as intellectual perspective.
---
The programs begin Thursday, April 1, and will run at 8:30 p.m. and 9 p.m. Don't miss the 25-story-tall video installations that are projected on the side of the Merchandise Mart. Get lost in this magical display because this program is out of this world!
April 1- July 4, 2021
This year, the Adler Planetarium takes viewers into the cosmos, capturing images of black holes, other planets, stars, and a glimpse into what extends beyond our solar system. These breathtaking views showcase imagery from the world's telescopes and paper archives from Adler's collections. The music accompanying the production is a psychedelic soundtrack from the Sun Ra Arkestra archives at the Experimental Sound Studio. The Astrographics show delves into how humans conceptualize and visualize their universe and how their perspectives have changed over time.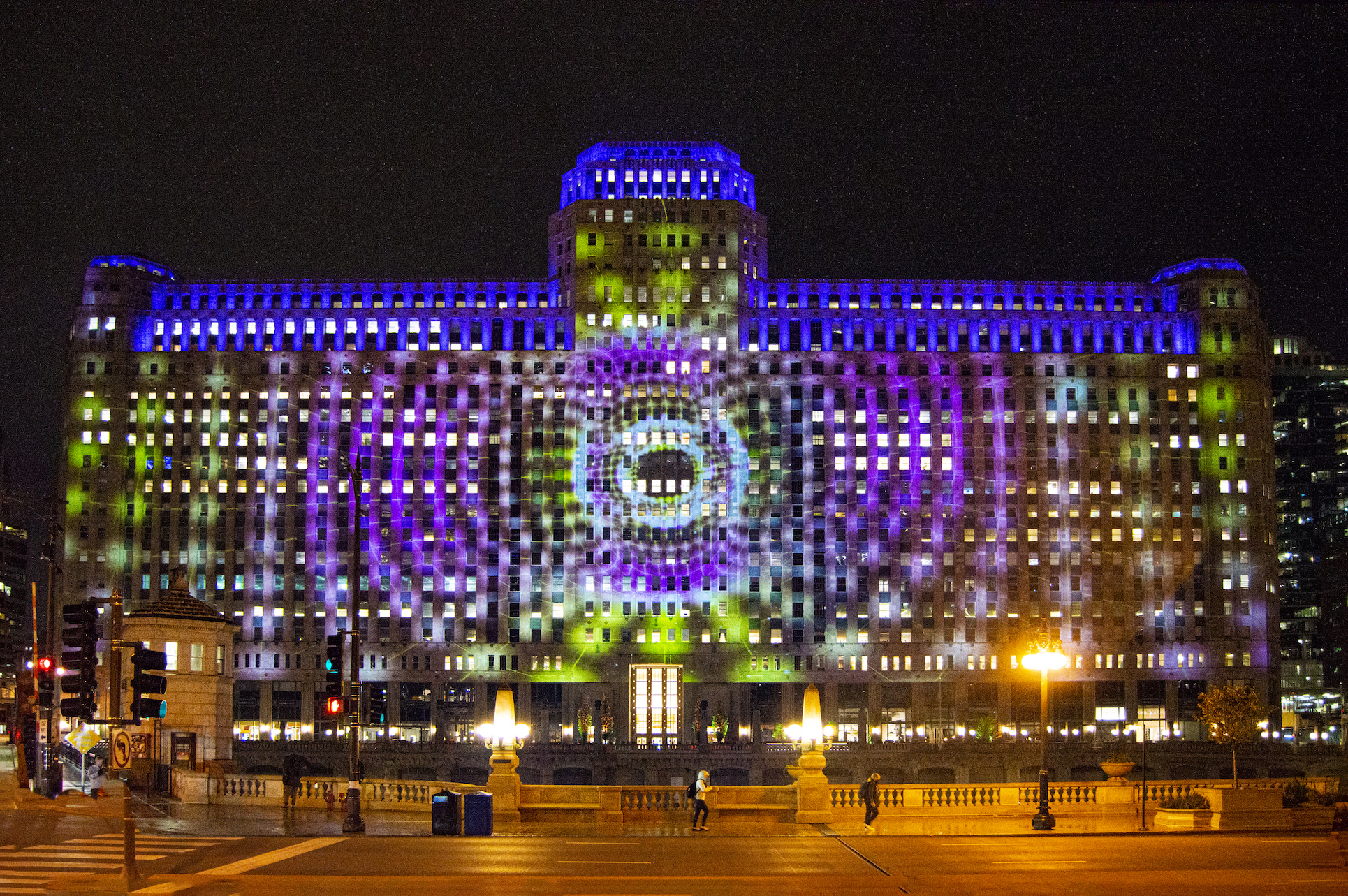 April 1- May 19, 2021
Along with the Art Institute of Chicago's exhibition, Monet and Chicago, Art on theMart manifests six eminent projections by impressionist Claude Monet. The projections include the exquisite soft blur of Water Lillies and the strong contrast of sundown in Stacks of Wheat. Drift away as you hear Claire de Lune by Claude Debussy accompanying your evening viewing. See more Monet here. Another feature is the iconic Portraits, by Bisa Butler. The portraits showcase a complex blend of color and pattern making. Her portrait quilts graphically portray personal and historical experiences of Black life. See her work here.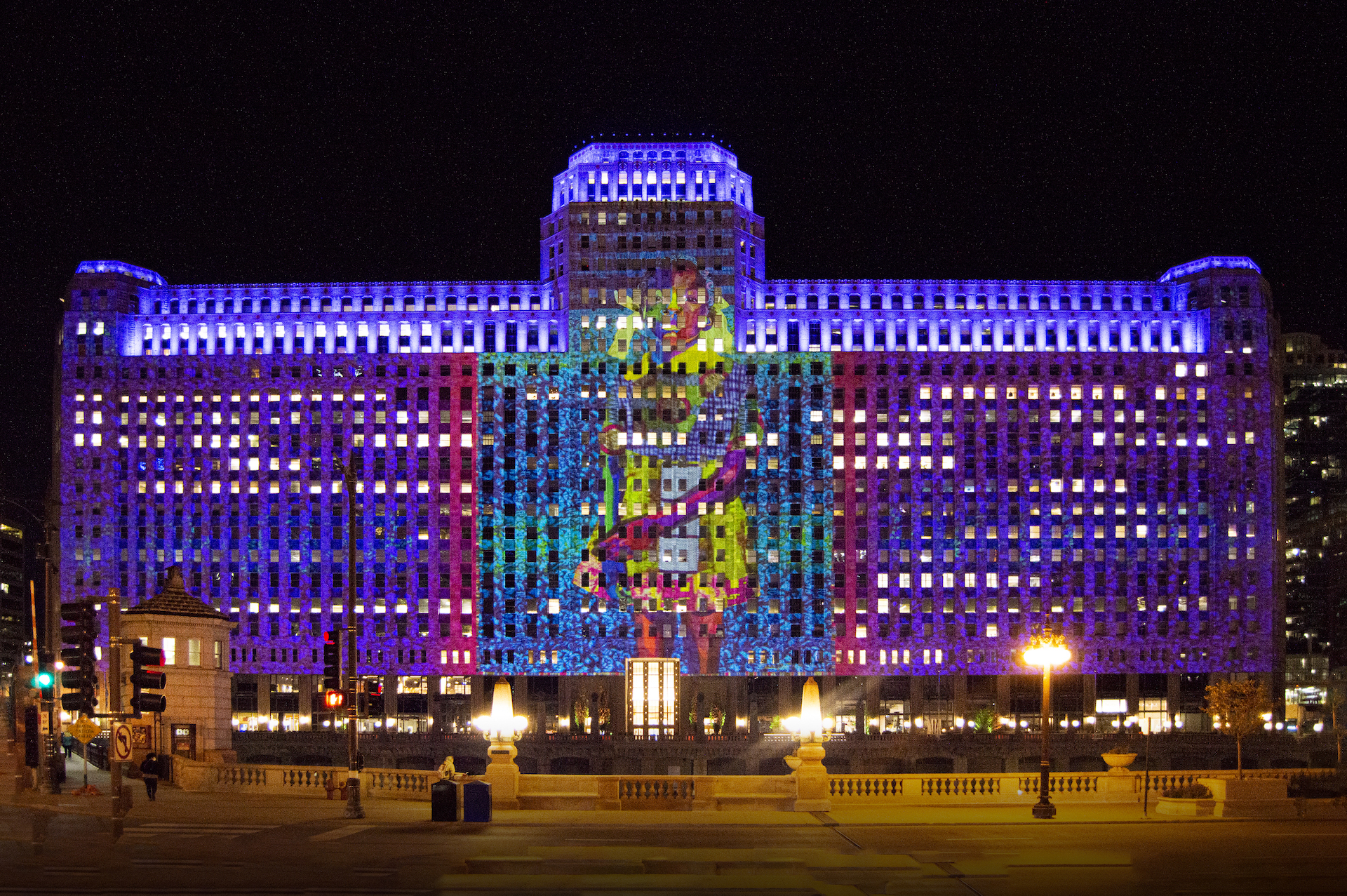 May 20- June 26, 2021
Art on theMART's partnership with Chicago Public Schools and its All-City Arts Program has generated an animated projection entitled Hope is a Light: Select Works from the Chicago Public School Class of 2021. This animation accumulates selected artworks of CPS seniors. The partnership is sponsored by the Chicago Department of Cultural Affairs and Special Events with support by iHeartRadio.
You Might Be Interested In: