4 MIN READ – Experience four acclaimed Goodman Theatre productions from the comfort of your home with Encore—a new series of free, on-demand video streams available for a limited time, March 15 – May 9.
---
As the Goodman's stages remain dark, audiences everywhere can experience a beloved past production—or discover one they may have missed. Through Encore, an on-demand video streaming opportunity, the Goodman can open the curtains once again. The free new series, curated by the Goodman's Artistic team, launches with four plays from the theater's "video vault," each appearing in a limited streaming run over the next two months: How To Catch Creation by Christina Anderson, directed by Niegel Smith; Teatro Buendía's (Cuba) Pedro Páramo by Raquel Carrío, inspired by the novel by Juan Rulfo, directed by Flora Lauten; Smokefall by Noah Haidle, directed by Anne Kauffman; and Measure for Measure by William Shakespeare, directed by Robert Falls. Also available for streaming is Until the Flood by Dael Orlandersmith, directed by Neel Keller, presented in partnership with All Arts, Rattlestick Playwrights Theater and six additional regional U.S. theaters. The Encore series begins March 15 and continues through May 9; tickets are free with reservations available now at GoodmanTheatre.org/Encore. All productions are accessible at GoodmanTheatre.org. The Goodman is grateful for the support of JPMorgan Chase & Co., Lead Corporate Sponsor, and ITW, Corporate Sponsor Partner.
"Live theater is ephemeral; once a performance ends, it's gone forever," said Artistic Director Robert Falls. "But as we anticipate the day we can reopen our doors and resume in-person events, we are thrilled to offer this rare chance to watch a handful of signature Goodman productions—including world premieres, a re-imagined classic and a ground-breaking international collaboration—from our video archives."
Executive Director Roche Schulfer added, "The Encore series allows us to, at once, support the actors on stage and artists behind the scenes who created these productions while offering something special to our audiences—completely free of charge. We are grateful to our Union partners for their collaboration and partnership in making possible this opportunity to experience these special productions in a new way."
ABOUT THE ENCORE PRODUCTIONS
Reservations for the free streams are now open for all four productions at GoodmanTheatre.org/Encore
How To Catch Creation
By Christina Anderson | Directed by Niegel Smith
Streaming free and on demand, March 15 – 28, 2021
Closed captioning provided in English
A young writer's life turns upside down when her girlfriend drops some unexpected news. Fifty years later, four artists feel the reverberations of that moment—and its unexpected consequences—as their lives intersect in pursuit of creative passion and legacy. In this bold, imaginative work, Christina Anderson dissects the universal act of creation to inspire the dreamers and idealists in us all. Goodman Theatre's world-premiere production of How To Catch Creation (January 19 – February 24, 2019, in the Albert Theatre) was hailed as "lightning caught in a bottle…an absolute triumph" (Chicago Reader), "magnificent in scope…mesmerizing and deeply moving" (TheRoot.com) and "poetic and ambitious" (Chicago Tribune).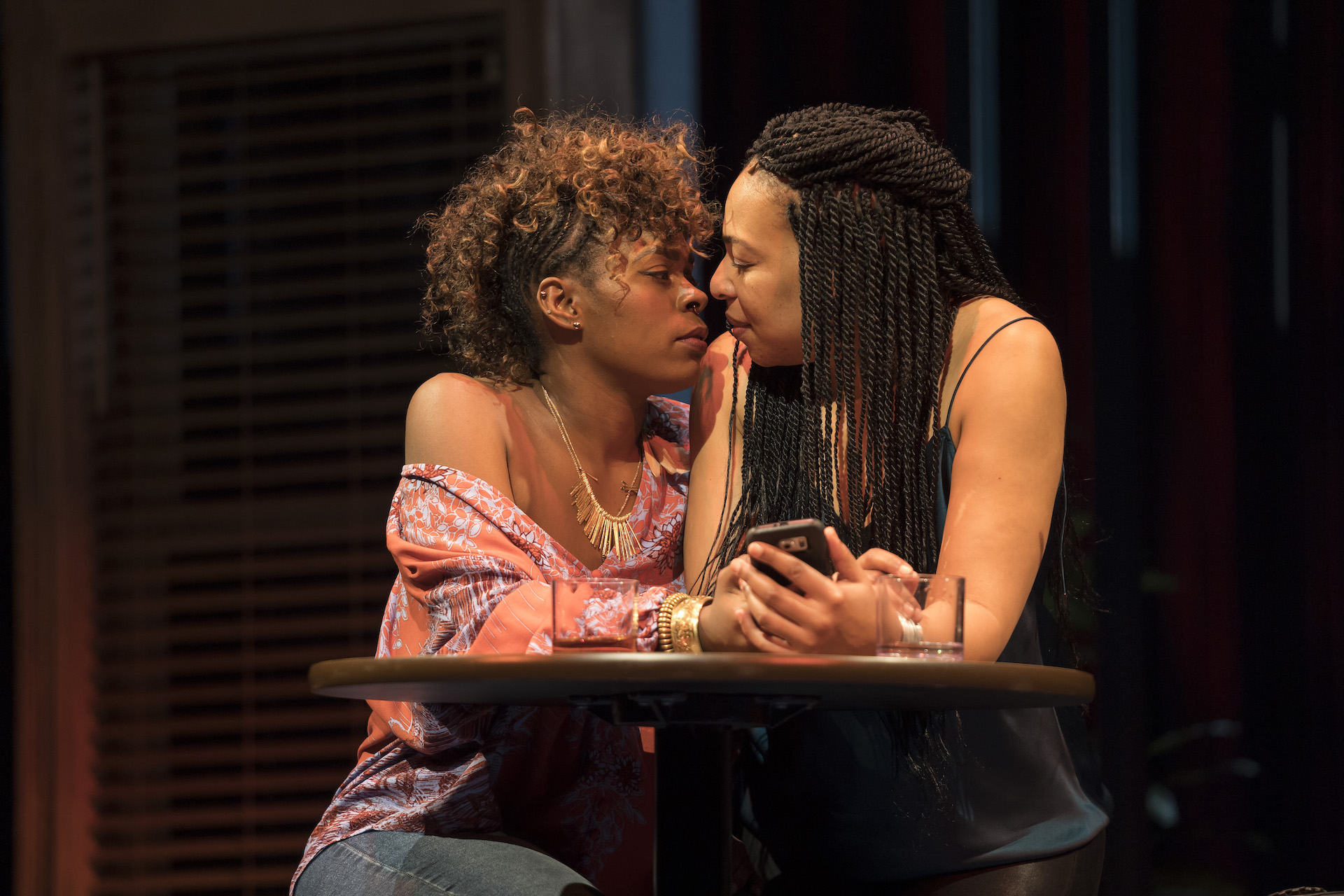 Pedro Páramo
By Raquel Carrío
Inspired by the Novel by Juan Rulfo
Directed by Flora Lauten
Music Direction by Victor Pichardo and Jomary Hechavarría
Streaming free and on demand, March 29 – April 11, 2021
Presented in Spanish with closed captioning provided in English and Spanish
Cuba's formidable theater innovators Flora Lauten and Raquel Carrío of Teatro Buendía stage one of the greatest magical realism tales in Latin American literature—Juan Rulfo's 1955 novel Pedro Páramo. The story follows a son who returns home to meet his father and reveals how one man's unchecked appetite destroys both everything he loves and the town that made him great. The novel galvanized writers such as Jorge Luis Borges and Gabriel García Márquez to raise the voices and laughter of forgotten people, and encouraged writers and readers alike to listen to the dead living among us. Goodman Theatre's world-premiere production of Pedro Páramo (March 23 – 31, 2013, in the Owen Theatre) was created by Teatro Buendía with Chicago artists over an eight-week residency in Chicago and Havana, Cuba.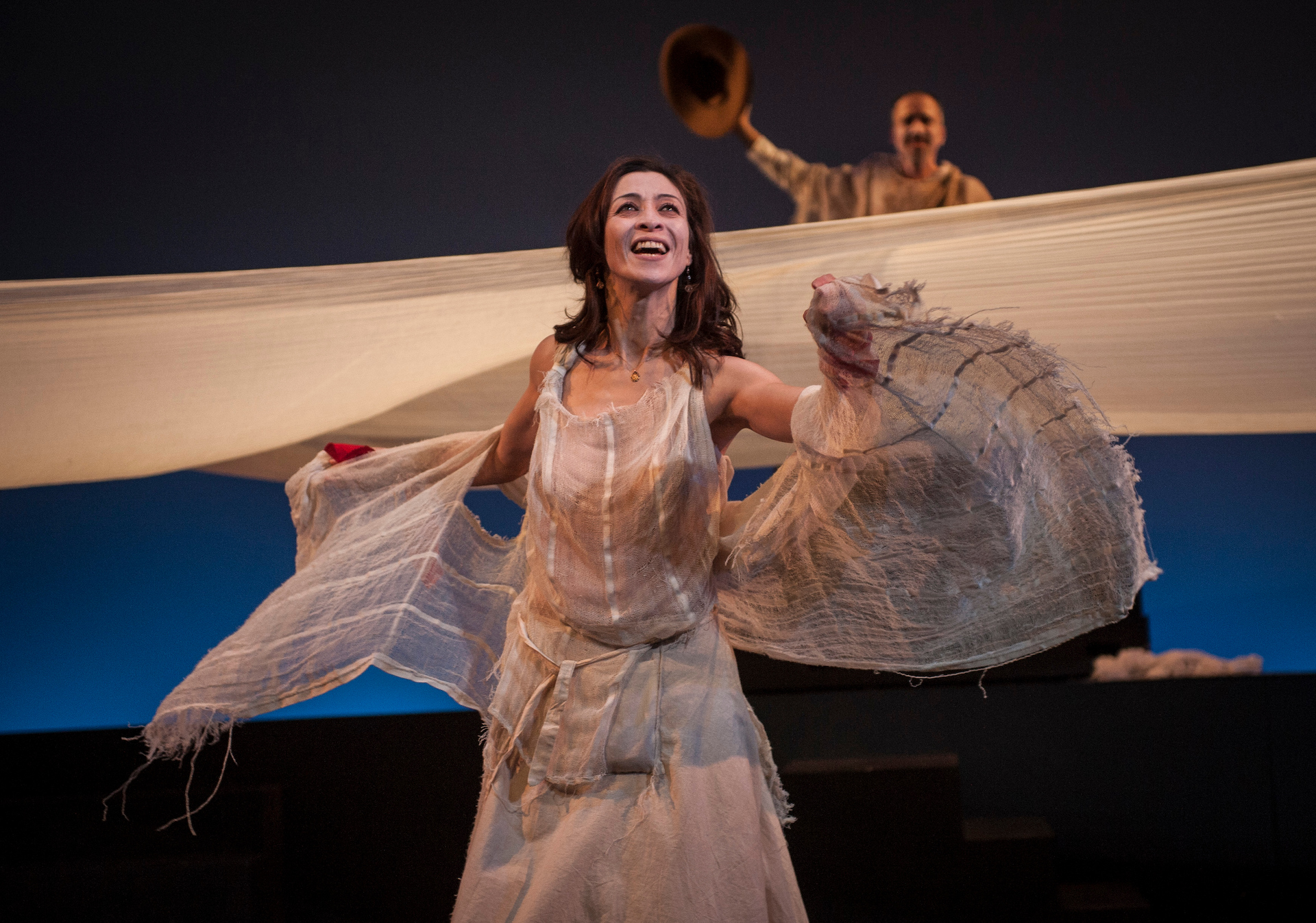 Smokefall
By Noah Haidle | Directed by Anne Kauffman
Streaming free and on demand, April 12 – 25, 2021
Closed captioning provided in English
Change is in the air as Violet prepares to bring twin boys into the world. Insider her womb, her unborn sons contemplate their future, while the world around her is in transformation: her husband is secretly planning to leave her, her father is slipping into senility and her daughter has taken a vow of silence. Haunting and slyly funny, Smokefall explores the lives of this family in a lyrical treatise on the fragility of life and the power of love. Goodman Theatre's world-premiere production of Smokefall (October 5 – November 3, 2013, in the Owen Theatre and remounted by popular demand September 20 – October 26, 2014, in the Albert Theatre) was hailed as "gorgeous…four stars (out of four)" (Chicago Tribune), "highly recommended…a glorious play, took my breath away" (Chicago Sun-Times) with "radiant performances and exquisite design" (Time Out Chicago).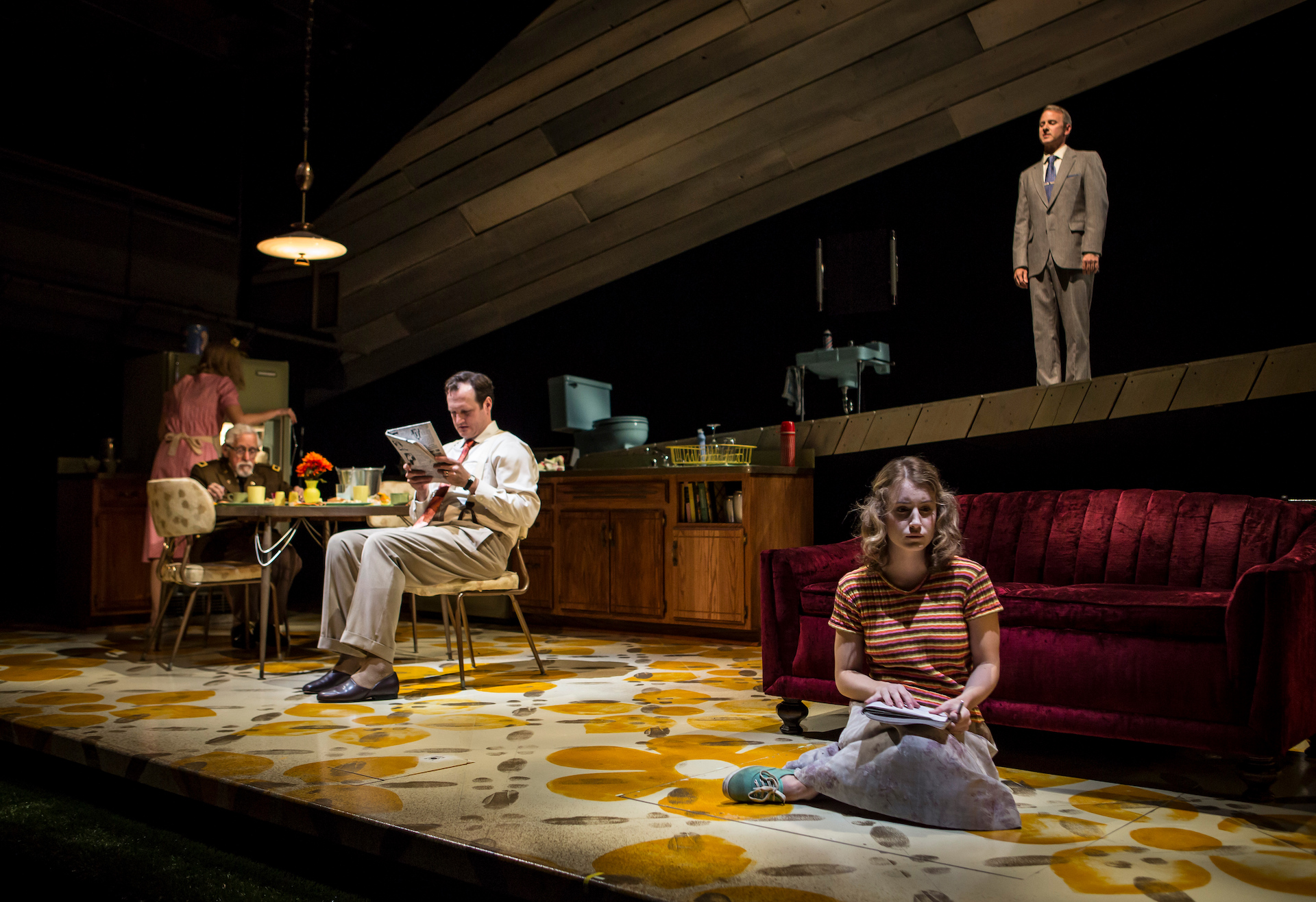 Measure for Measure
By William Shakespeare | Directed by Robert Falls
Streaming free and on demand, April 26 – May 9, 2021
Closed captioning provided in English
Virtue and vice collide—and lust and the law are inextricably entwined—in Goodman Artistic Director Robert Falls' daring revival of Shakespeare's dark comedy. His city caught in a moral free-fall, the Duke of Vienna hands over power to Lord Angelo, who enforces long-dormant codes of chastity with zealous fervor. When a pious young nun pleads for the life of her condemned brother, Angelo's response reveals a web of desire, deception and hypocrisy that infects every corner of society. Falls' production of Measure for Measure (March 9 – April 14, 2013) was hailed as "audacious, arresting (and) highly amusing" (Chicago Tribune) with "vice ooz(ing) from the very walls the comedy roars…never in the history of this play has such a raw and raucous production been seen" (Newcity).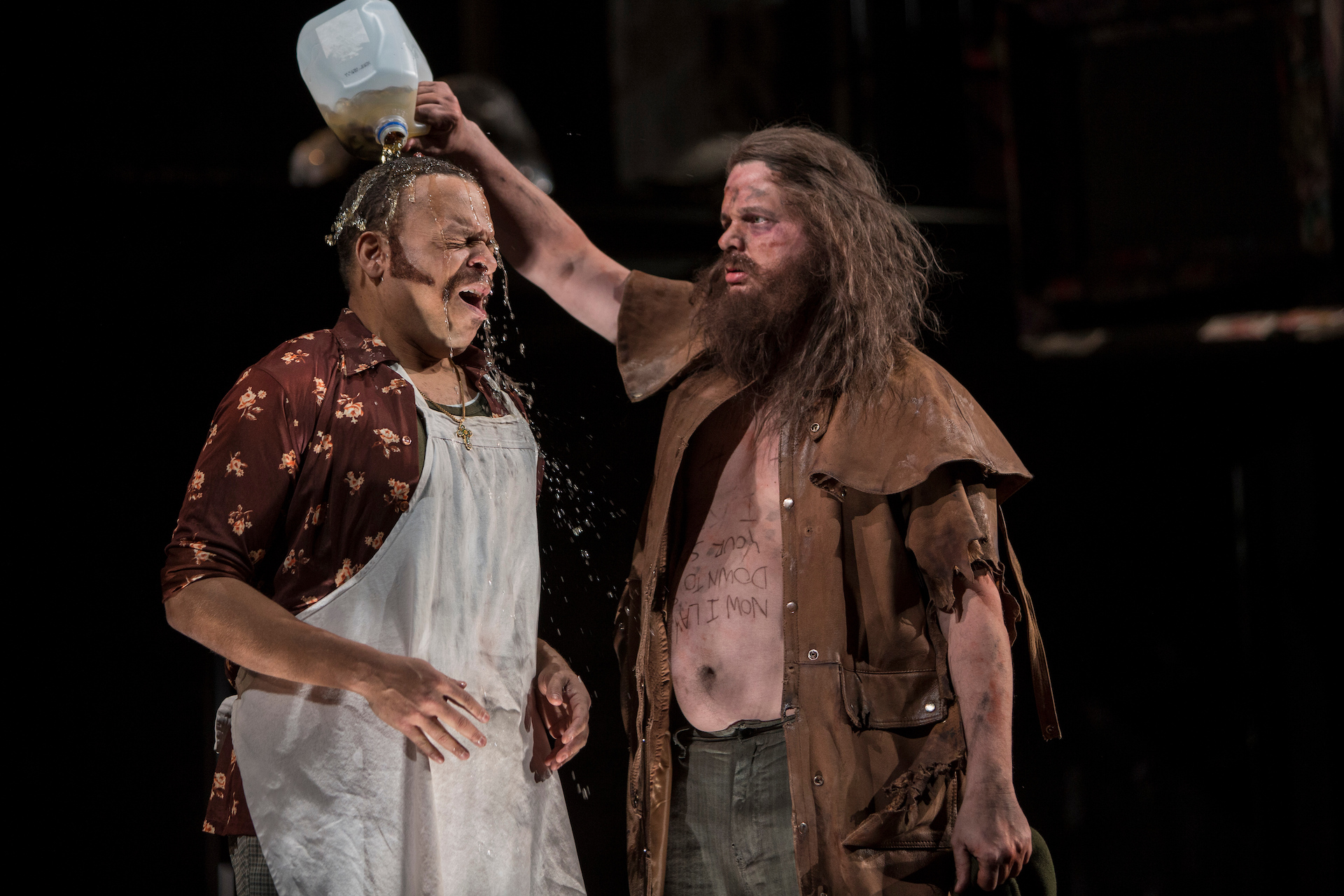 You Might Be Interested In: