5 MIN READ – Chicago Loop Alliance (CLA) released its June report on downtown activity, using a variety of data sources to track operations during COVID-19, as it has done monthly since July 2020. The report tracks COVID-19 positivity rates, pedestrian activity, parking volumes, hotel occupancy, number of office workers on-site and more. The data this month indicates that hotel occupancy reached another record high, along with an increase in office occupancy, and continual progress in pedestrian and public transportation. View the full June report here.
---
The Chicago Loop's hospitality recovery shows great promise in June, with a hotel occupancy record recovery rate surpassing previous December and April rates at 86.4 percent of 2019 levels. With summer travel, public events and high temperatures abounding, pedestrian levels in the Loop ended the month at 80 percent of 2019 levels and continue to exceed one million counts per week on State Street between Ida B. Wells and Wacker. Other metrics also point to signs of continued improvement, including office occupancy edging closer to 50 percent of 2019 rates in Chicago area offices. Notably, as the Loop entered the July 4 weekend, office occupancy remained consistent with weeks prior, and CTA and Metra ridership which are reported a month behind continued to see improvements. As data for July becomes available in key industries like transportation and hotels, there is an expectation that recovery rates will improve dramatically with upcoming events including Sundays on State and Lollapalooza.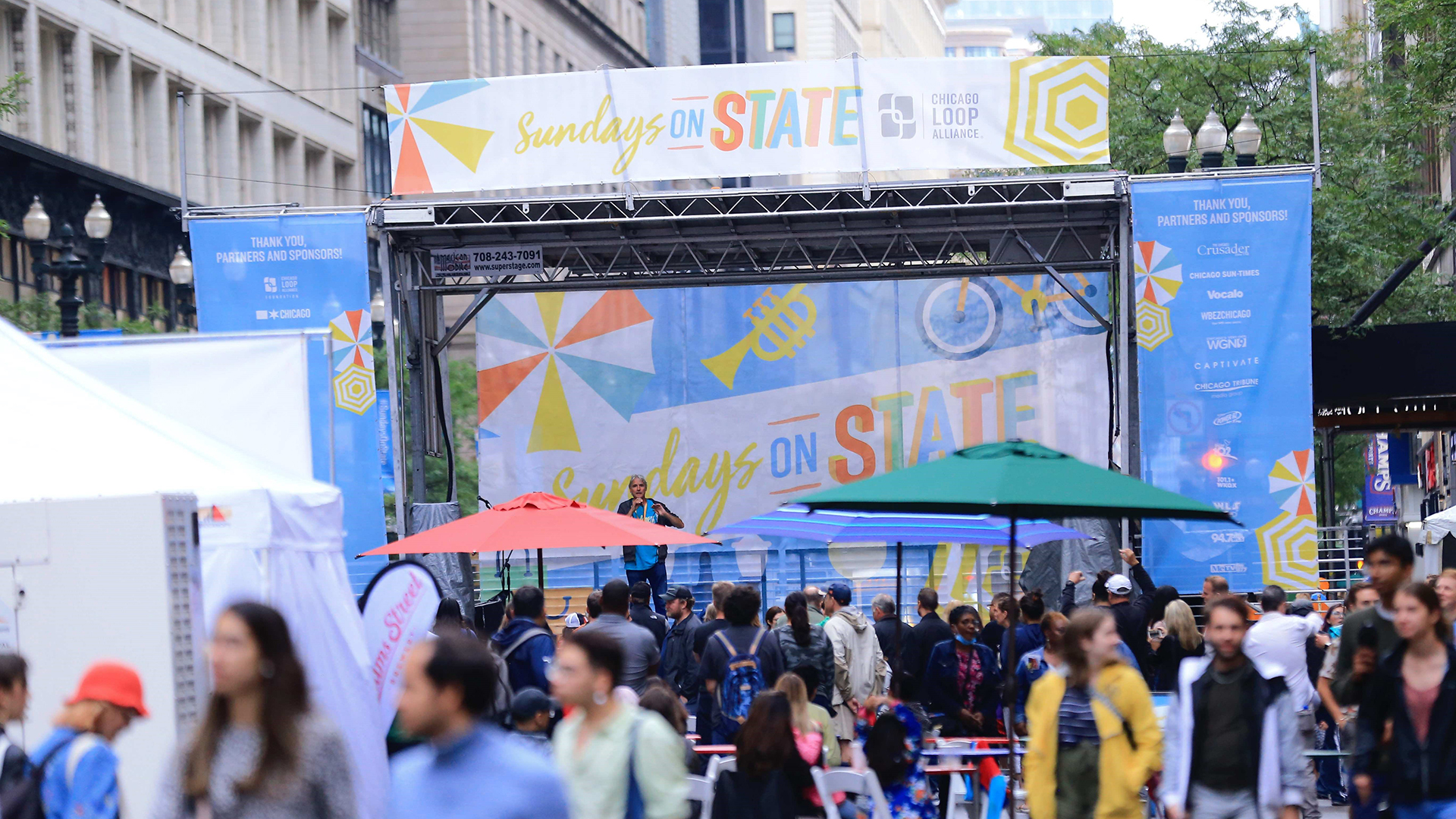 "Summer is always a busy season in the Loop, and June was no exception. Office workers continue to return, and despite some major losses, organizations are still investing in the central business district," said Michael Edwards, President and CEO of Chicago Loop Alliance. "Public programming throughout downtown, as well as events like ACTIVATE – which transformed LaSalle and Quincy, and nods towards the potential future of a historically conventional office environment – further illustrate that the Loop is thriving again. This district remains in a strong position for a successful recovery centered around a live, work, and play model."
Hotel occupancy
Chicago Loop hotels have achieved a new milestone with their highest recovery rate yet at 86.4 percent of 2019 levels. The beginning of summer travel assisted in the large bump to hotel activity in May. Hoteliers are noting recovery metrics met in supply and room rates, while demand and occupancy continue a gradual rate of recovery.
With the lifting of the CDC international testing requirement, a lower COVID-19 positivity rate, and the opening of new hotels in the Loop, we anticipate summer hotel industry metrics will continue the steady increase towards a fully recovered sector.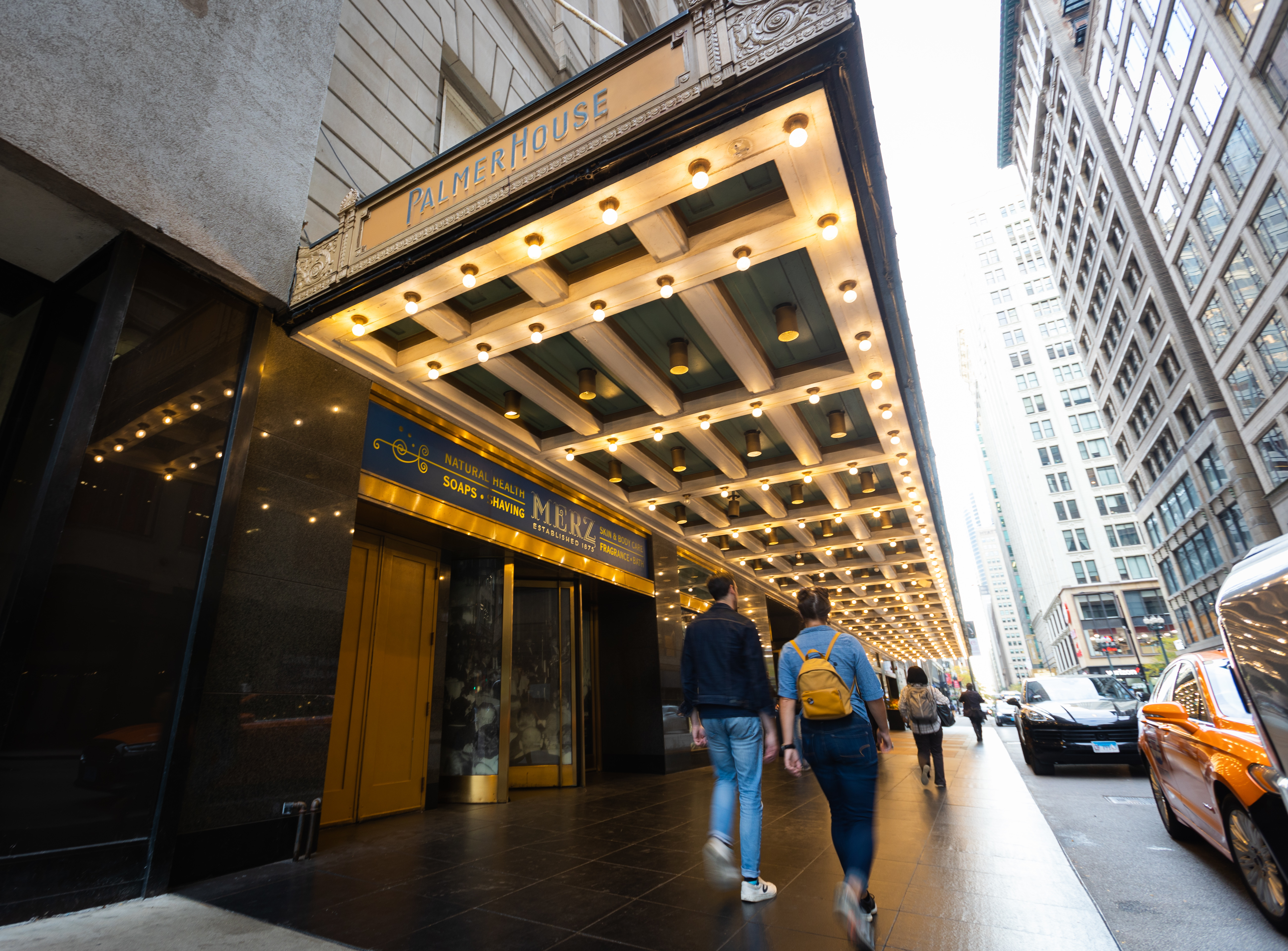 "We believe we opened The LaSalle Chicago at a great time," says Stefan Gruvberger, General Manager of The LaSalle Chicago, which opened in the Loop in late June. "With the demand for corporate group travel continuing to grow and a steadfast demand for leisure travel, we foresee a positive trend in bookings as conferences and festivals return to Chicago this summer."
Office occupancy
Chicagoland office occupancy continues its steady rise towards 50 percent recovery rate of 2019 levels as people return to offices with flexible hybrid schedules. New businesses continue to express interest in downtown, including Abbott which secured office space in the Loop at Willis Tower and Meta Chicago which expanded offices in the Loop. However, the office landscape is still evolving and planning like ULI TAP is re-envisioning what a traditionally office exclusive corridor can look like. Overall, Chicagoland continues to experience similar trends to other major metro areas including New York City and Los Angeles. Chicago's office occupancy continues to lag behind other metro areas such as Dallas, Austin, and Houston.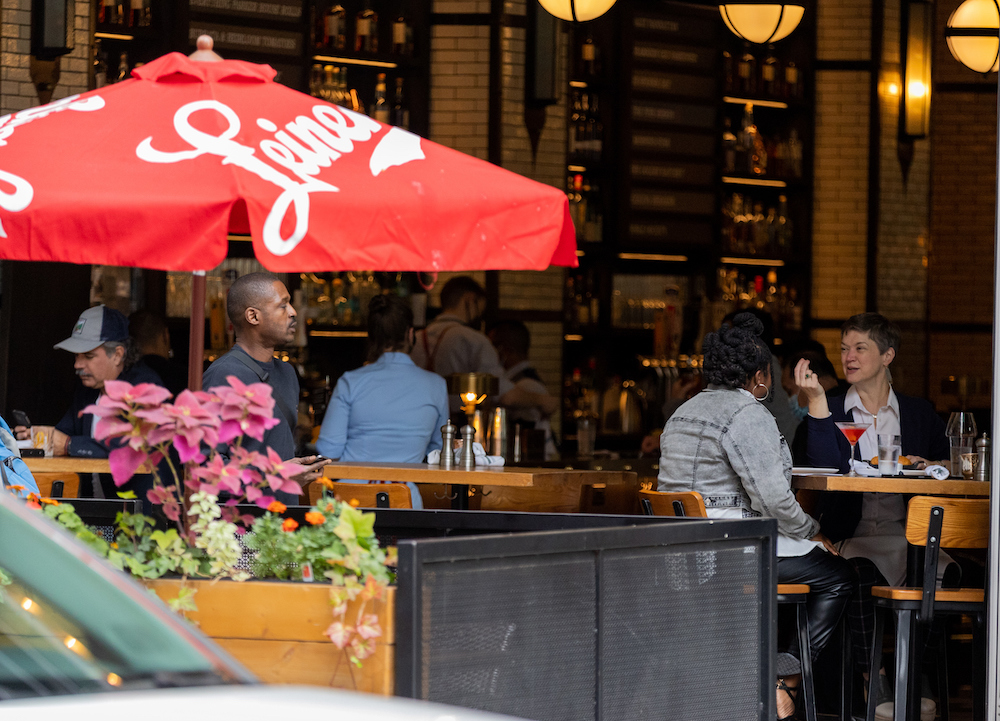 Pedestrian activity
State Street in the Loop experienced a boost of pedestrian activity at the end of June, most likely due to visitors for the week leading into the July 4 holiday weekend; above average temperatures; and increased occupancy within hotels and offices. These factors most likely encouraged residents and tourists to move along State Street in a similar capacity to 2019. The week starting June 27 saw the fourth highest recovery peak yet. In comparison to June 2021, the monthly average of 60.7 percent highlights a steady incline in pedestrian activity on State Street.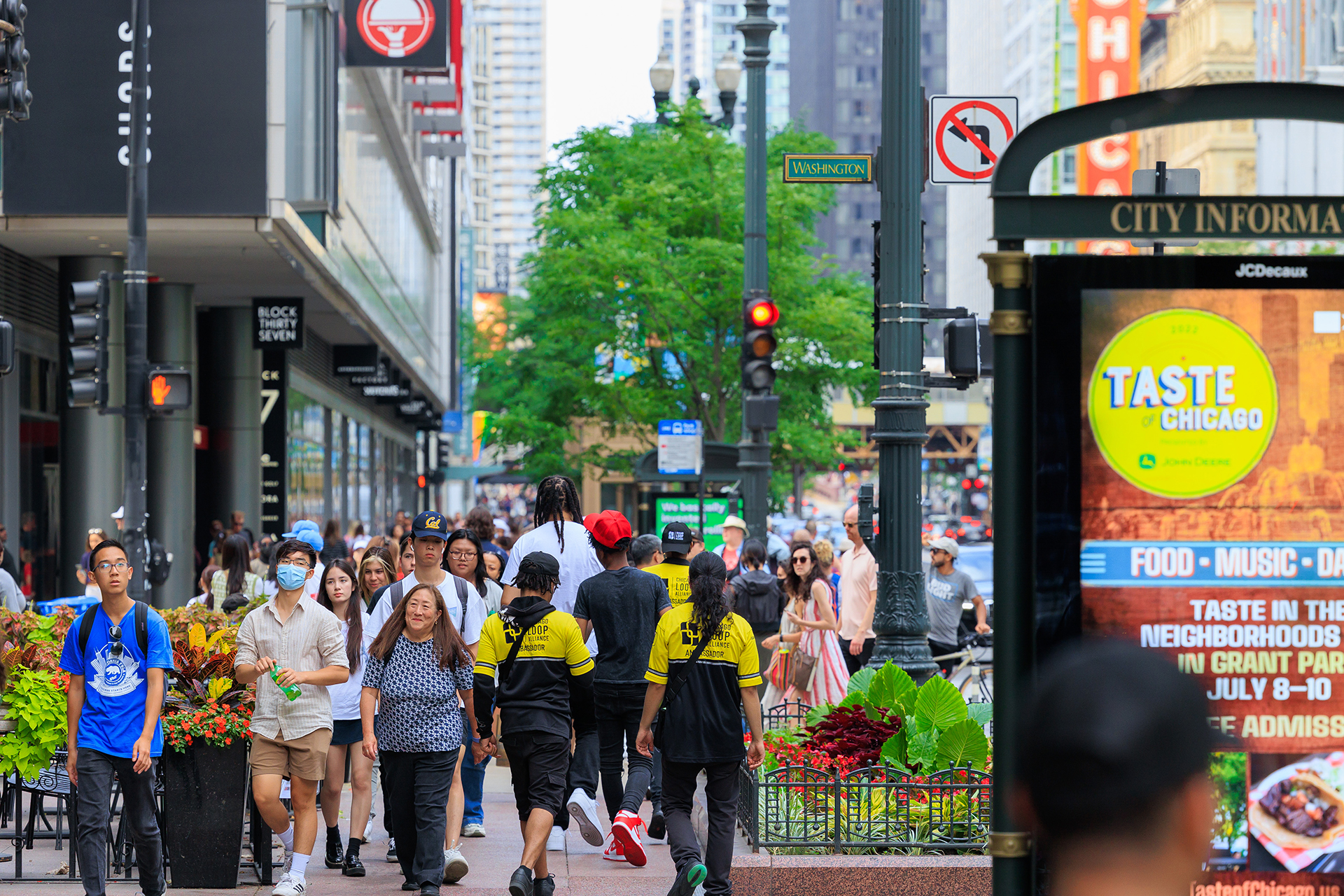 "Here at Willis Tower, there's a real buzz. It's been building throughout the year and has really accelerated this summer with the opening of Color Factory and Foxtrot," said Kirsten Ekdahl Hull, VP of Portfolio Management of EQ Office. "Skydeck traffic has been tremendous and our tenants and neighbors from around the Loop have loved our summer concert series on our fourth-floor outdoor terrace. We've had some talented local musicians, and delicious food and summer cocktails from Tortazo by Rick Bayless. The openings later this year of Urbanspace Food Hall and Kindling, a new concept from Fifty/50 Restaurant Group are also going to be great additions – not just for our tenants, but for everyone in the surrounding area."
CTA ridership
CTA ridership in May saw consistent recovery rates around 55 percent of 2019 levels. However, the CTA bus system did reach an important milestone with over 500,000 passengers in a single day on May 4. This is the first time since the initial quarantine protocol was put into place in March 2020 that the CTA bus system has surpassed 500,000 passengers. Overall, the transit system, including bus and rail, has been consistently surpassing 800,000 daily passengers which is similar to the summer of 2021.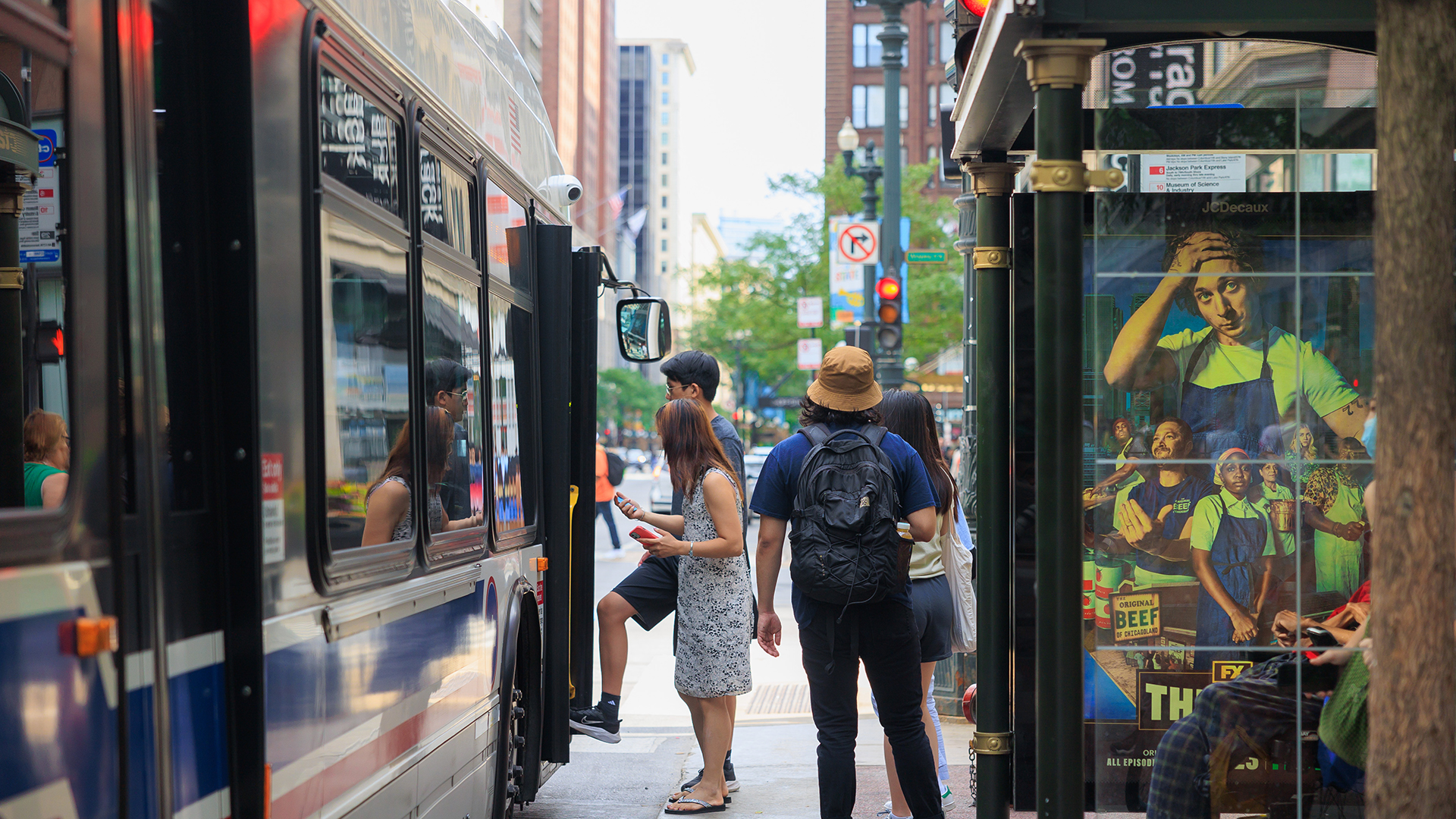 Metra ridership
Metra's recovery rate in May continued to hover around 30 percent of 2019 levels, highlighting an overall trend in ridership as Chicago continues to move into warmer months. However, while the average recovery rate continues to be stagnant, individual days with over 100,000 passengers nearly doubled from April's milestone of six days to eleven days in May. This trend could suggest that Metra users commuting for work are choosing which days to come into their offices due to more flexible hybrid work schedules.
Parking reservations and garages
Similar to past recovery trends, parking in the Loop continues to maintain high recovery rates. Parking reservations continue to surpass 2019 levels, while parking garages hovered above 80 percent of 2019 levels for the second month in a row. Parking in the Loop may also reflect the increased hotel and office occupancy. Again, these trends potentially signify a desire for on-demand parking offered through reservations that better accommodate flexible schedules as opposed to regular pass holders for parking garages.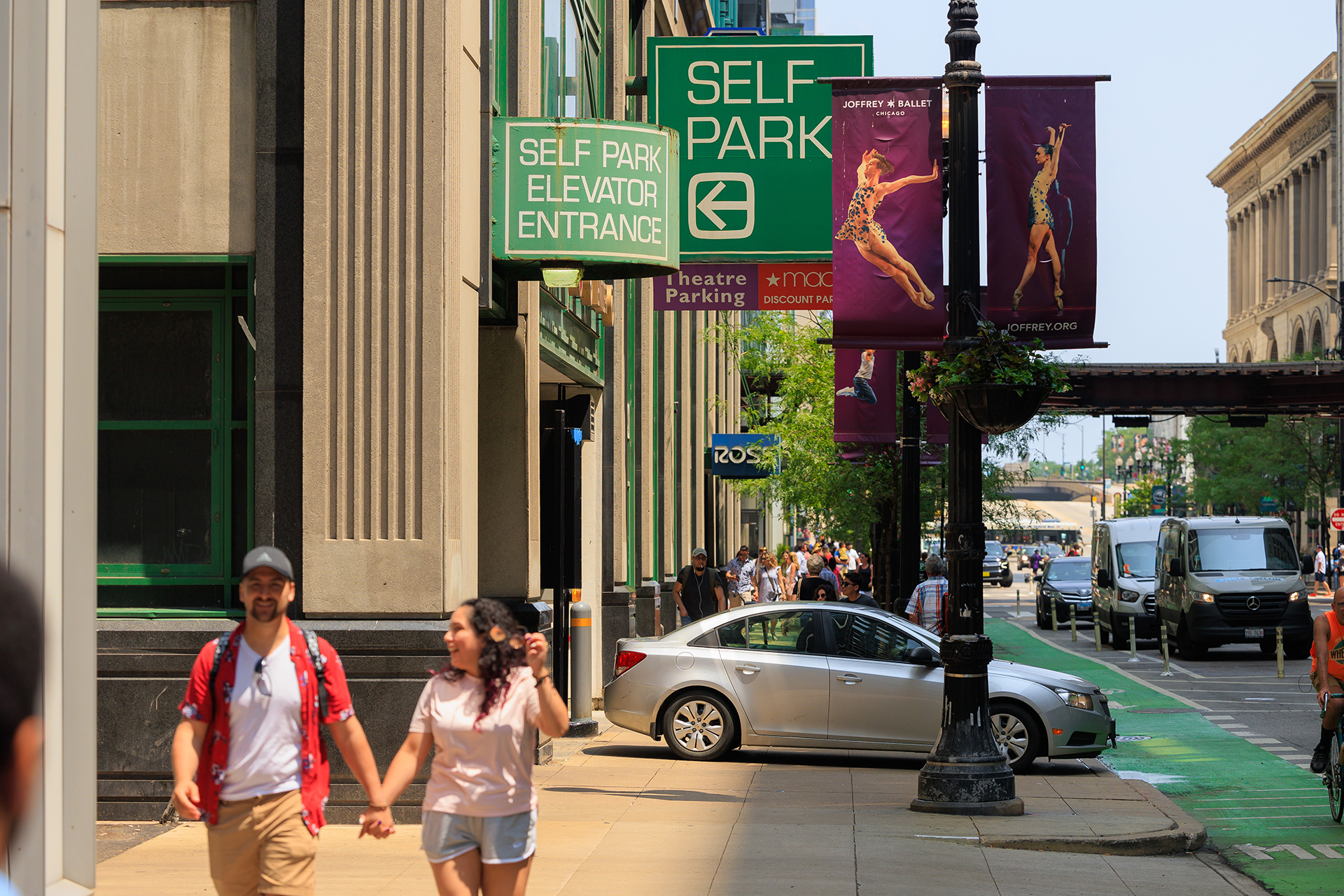 For those Loop workers who continue to return downtown, Chicago Loop Alliance has created a Back to Office Toolkit that can be found at LoopChicago.com/BackToOffice. The toolkit includes insider tips for working downtown in the Loop for those who never left, as well as those who are returning or want to stay in the know. Find useful information on how to safely get downtown; what's new in the Loop; what the Loop looks like these days; lunch and happy hour spots; and more.
Chicago Loop Alliance invites people to share their experiences downtown on social media using #BackInTheLoop.
You Might Be Interested In: