1 MIN READ -- Just outside the Loop, 360 CHICAGO Observation Deck visitors revel in the unparalleled vistas stretching out from its perch on the 94th floor but the newest art exhibition, SkyChi, adds views from above. Now through July, Chicago drone photographer Charles Martinez shares 14 of his most captivating images in the latest Elevate Gallery show. Ninety percent of photography sales displayed in his gallery will be donated to St. Nicholas Ukrainian Cathedral School.
---
According to a representative from the school, to date they have welcomed and enrolled 35 students who have arrived in Chicago since the invasion of Ukraine. Through fundraising initiatives such as this, the school is providing each family with gift cards, clothes and supplies for basic daily needs plus students are given a school uniform, school supplies and toys "to make sure they each have something new and something that may bring a smile to their face."
Born in Panama City, Panama, Charles is a world traveler and self-taught aerial photographer who has lived in Chicago for the past seven years, capturing the beauty of the city from high above. He takes pride in donating his art to benefit worthy causes, and in this exhibition, two of photos feature landmark churches in Chicago's Ukrainian Village, including one entitled "Stand With Ukraine."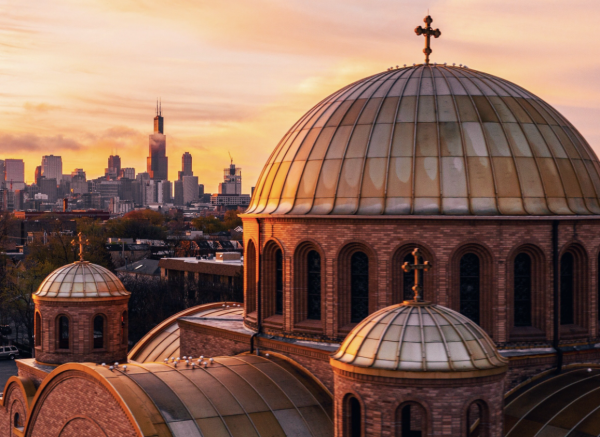 Martinez' passion for community and admiration of Chicago underscores the online groups he founded and now curates, including @art.of.chi, designed to be inclusive of all photography skill levels and people, and @drone.globe, a place where drone specialty photographers share their work. Together, these social platforms boast over 324,000 followers.
The SkyChi exhibit is open to the public Monday-Thursday from 9 a.m. to 9 p.m., and Friday-Sunday from 9 a.m. to 11 p.m. at the 360 CHICAGO Observation Deck now through July. Purchase tickets here.
Images will be available for sale and 90% of the profits from all sales of images in the SkyChi gallery will be donated to the St Nicholas Ukrainian Cathedral School, a local school where 80 percent of the students have Ukrainian heritage, and which is currently raising donations to help Ukrainian refugees and students who have fled during the Russian invasion.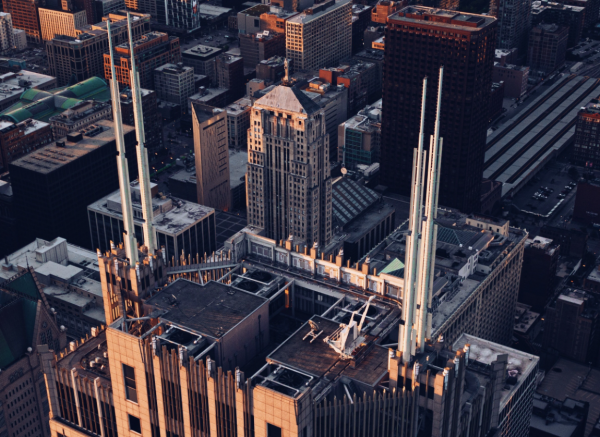 SkyChi is the newest featured exhibit in 360 CHICAGO's ongoing and rotating art series that spotlights local Chicago talents who capture the importance of social change, positive movement forward and the beauty of Chicago.
You Might Be Interested In: