4 MIN READ – For over 30 years, Sandra Thompson has been the person at the Art Institute of Chicago whom her colleagues can come to—to problem-solve, to confide in, to vent, to celebrate. Now, Thompson has a title that reflects the work she's always done.
---
In October, Thompson was promoted to Assistant Director of Inclusion and Belonging. In this role, she works with the department's executive director to center the museum's antiracist initiatives and support the development of organizational culture founded on trust, respect, and well-being. Thompson started at the Art Institute in 1988 as a mail clerk, and over the years has worked her way up to supervisor then manager of the mail center/receiving, and later added managing security operations to her list of responsibilities.
"I start tearing up when I think about where I came from and where I am now," Thompson said. "I just feel blessed. Even though my roles in the museum have prepared me for this moment, I think my unofficial role of encouraging and supporting my colleagues has prepared me for my new position most."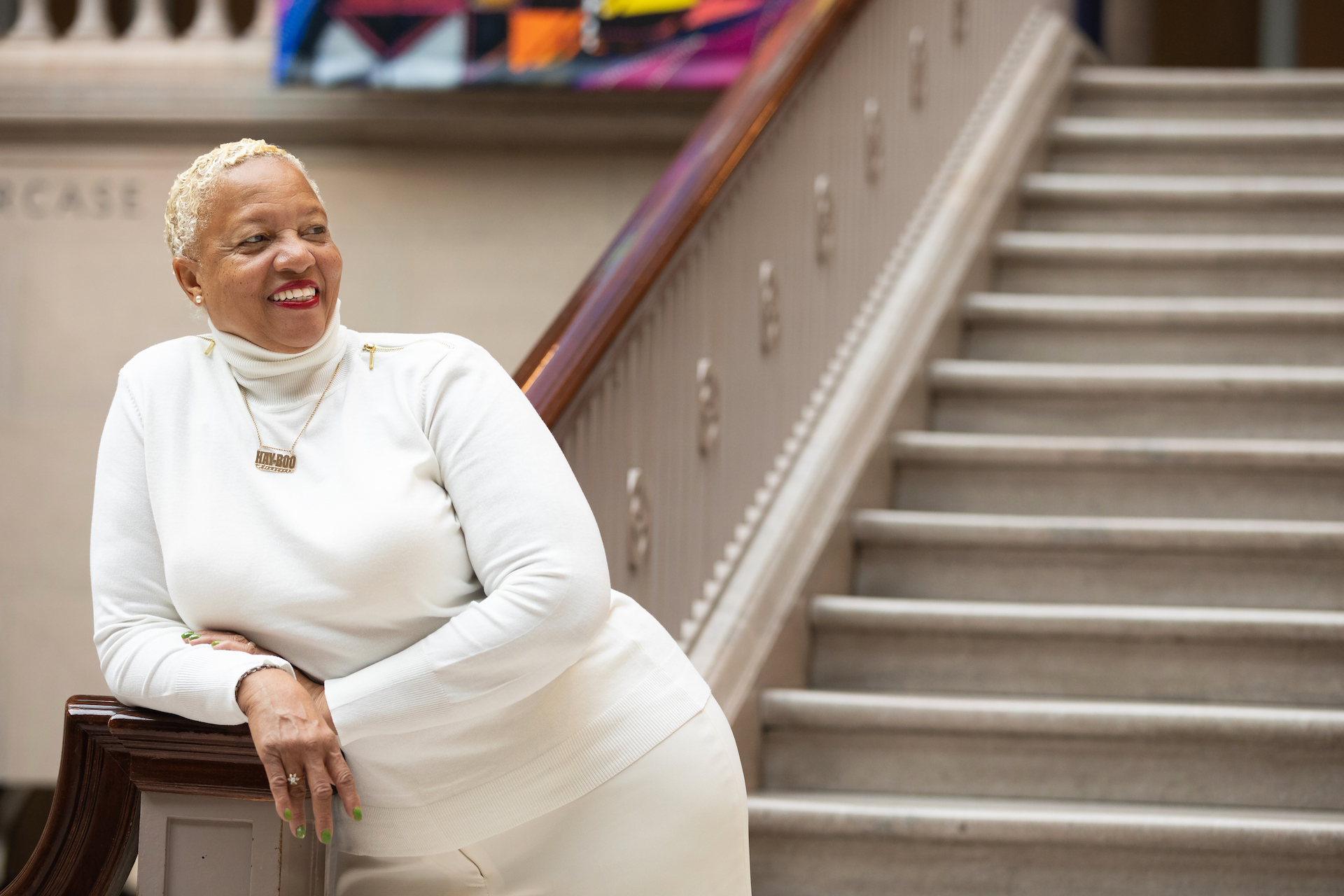 With regard to equity, diversity, inclusion, and antiracism, Thompson said the Art Institute has been moving in the right direction and growing in these areas for some time. In addition to creating the Inclusion and Belonging department that Thompson leads, the museum also has an equity steering committee and related working groups, and has completed trainings with over 250 Art Institute employees. The Art Institute also has a staff of color affinity group, which gives anyone who identifies themself as a person of color a place to go twice a month to have conversations in a safe space. Thompson has been active in all these groups.
"My colleagues trust me, and I trust them," she said. "It doesn't matter what background you have, what department you're in, what color you are—my colleagues come to me because they know that if they ask me not to take anything further than my office, it will never go any further than that door. And if they ask for my help, if I can't help them, I'm sure I can point them in the right direction."
Thirty years ago, Thompson had no way of knowing she'd one day be working alongside the Art Institute's Executive Director of Inclusion and Belonging. In 1988, Thompson's sister was working for the Art Institute and encouraged her to apply for a position in the mail center. At first, Thompson wasn't sure about working downtown—"It's just so busy," she said—but she went in for an interview and ultimately accepted the position. Thompson was both the first woman and the first person of color to ever work in the Art Institute's mail center.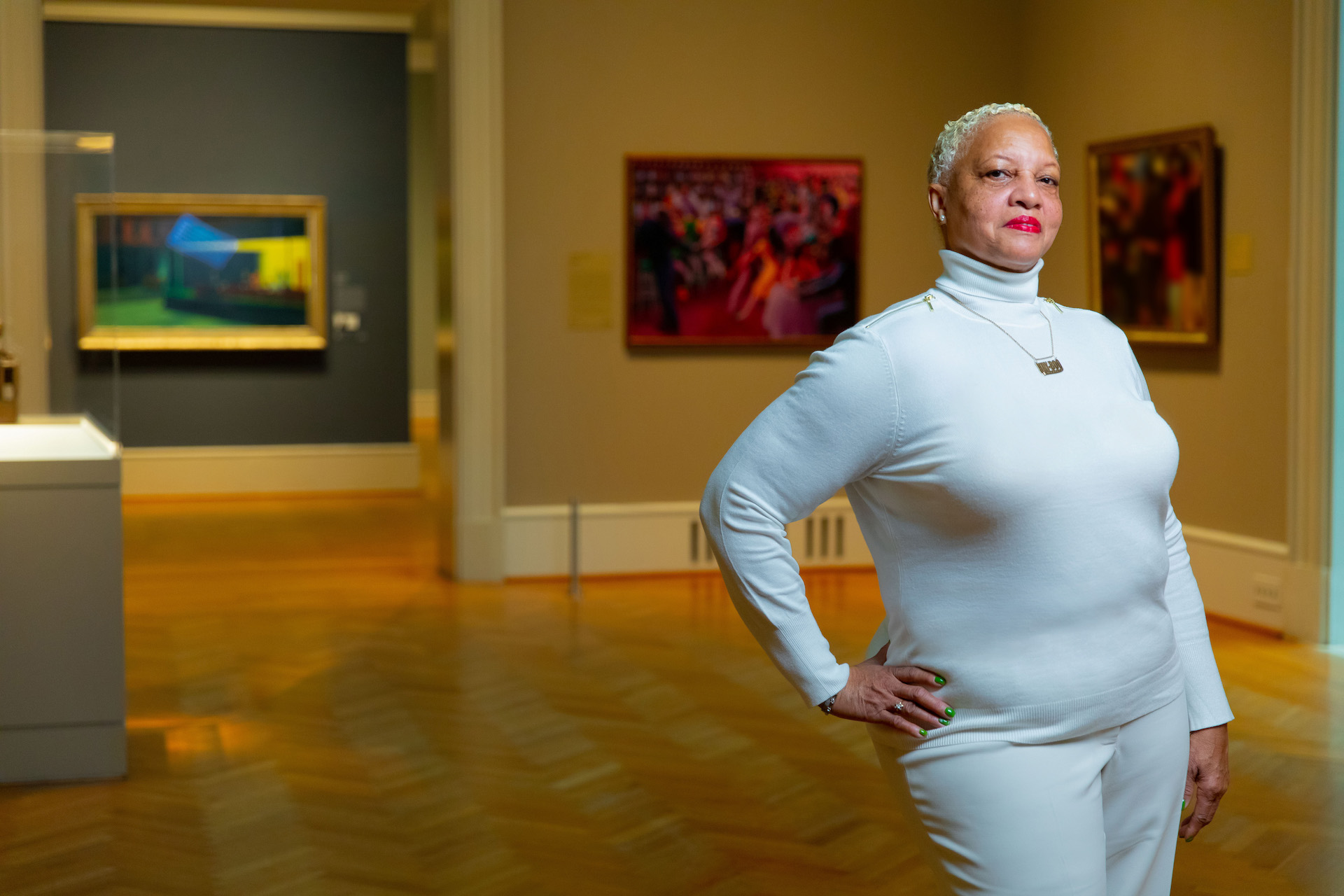 "When I took the position, I said to myself, 'Am I making a mistake coming downtown?'" Thompson said. "I was concerned about the commute. But it has been the best decision ever. I'm still here."
Not only has Thompson enjoyed working for the Art Institute specifically, but she loves being in the Loop despite her initial reservations. She now drives from her home in Maywood, but the commute is worth it. She's witnessed countless moments that have gone down in history, and she enjoys the day-to-day beauty of the city's downtown.
"Can you imagine working right across the street from Grant Park when the Bulls played and Michael Jordan would pull up in his car?" she asked with a laugh. "And the Cubs winning, the Bears winning—we had front-row seats. When President Obama was running for his second term, he was doing a fundraiser in the Loop, and we were told that his motorcade would be passing the Art Institute. My colleagues and I were all outside on Monroe Street waiting on his motorcade to come. When they arrived, all of a sudden President Obama rolled down his window and started waving. Oh, my goodness, my colleagues and I lost it. That was amazing. I have a million memorable moments."
On less momentous days, Thompson enjoys wandering the streets of the Loop with her daughters and granddaughter. They shop, enjoy lunch in the Art Institute gardens, or hang out in Millennium Park for the city's Blues Festival, which her uncle plays in.
Due to the latest round of COVID-19 restrictions, the Art Institute is currently closed. Thompson works from home most days, but it's important to her that the essential staff at the museum see her regularly and have the chance to connect with her, so she does go into the museum a couple times a week to maintain that contact. She's looking forward to the museum reopening when it's safe to do so and misses the hustle and bustle of the Loop before the pandemic. But for now, she's making the most of it and, as always, focusing on supporting her colleagues.
Photos by Organic Headshots
Do you know someone who works in the Loop and deserves recognition for the great work they do? Nominate them for Loop Employee of the Month. Find more information on award selection, rules and conditions, and a full list of prizes, here.
THANK YOU, COMMUNITY PARTNERS!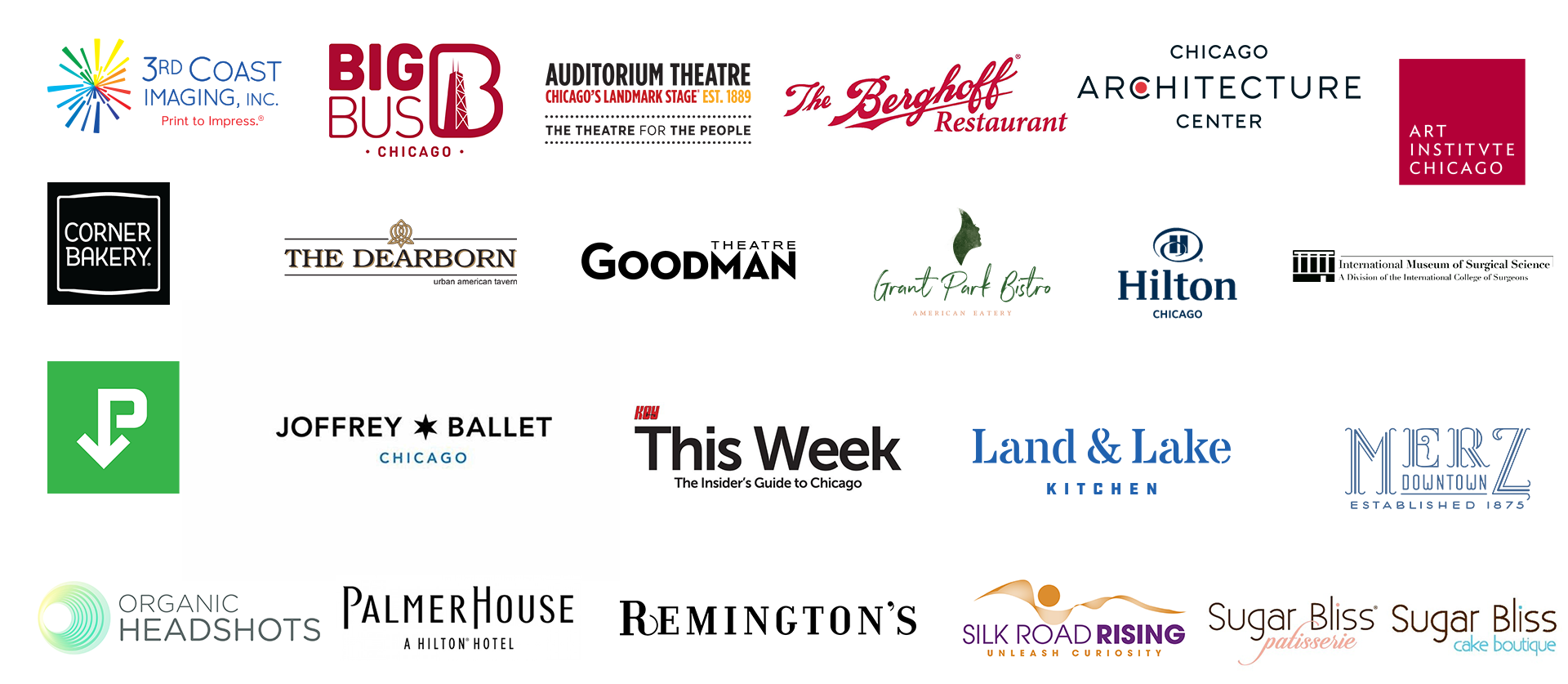 You Might Be Interested In: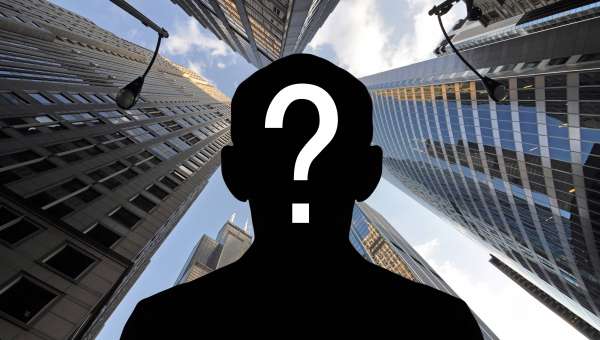 Nominate a Loop Employee of the Month
Nominate yourself, a co-worker, or anyone who works in the Loop and is great at what they do, contributes to the community, or inspires those around them. They just might be the next Loop Employee of the Month!