Whether you're running to work with a coffee in hand or just need an afternoon pick-me-up, these Loop coffee spots will ensure you stay caffeinated all day long.
---
Intelligentsia has become a Chicago coffee institution. That's because the folks behind these hometown blends are as passionate about high-quality coffee as they come. The company's founders, Doug Zell and Emily Mange, are credited with starting the Third Wave Coffee Movement, the effort to position coffee as a crafted art form rather than a money-making commodity.
While shops can be found throughout the city, the two Loop locations at 53 W. Jackson in the Monadnock Building and the Millennium Park Coffeebar at 53 E. Randolph, offer an industrial atmosphere that has a distinct neighborhood feel. On any given day, you can find an extremely knowledgeable barista sharing the taste, origin and even science behind any of the famous Intelligentsia blends. If you thought your experience couldn't get any better, the latte art will blow you away.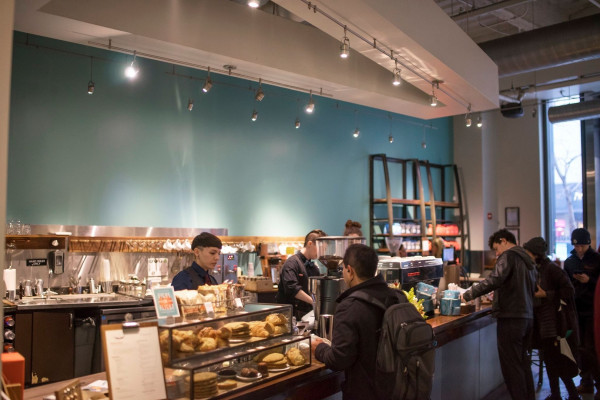 Goddess and the Baker has quickly become a Chicago staple. With three Loop locations at 33 S. Wabash Avenue, and 225 N. Lasalle Street, and 181 W. Madison, the shop offers a comfy atmosphere and impressive selection of coffee, tea and sweet treats. If cold-brew is your coffee of choice, we recommend the Nitro Cold Brew on tap. Don't be surprised when the drink comes out looking like a Guinness in a tall frosted glass. Visitors have dubbed this beer-like brew the "smoothest coffee in the Loop."
Looking to sweeten up your coffee break? Ditch the cream and add liquid chocolate. An entire section of the shop's menu is dedicated to drinks made with "liquid chocolate straight up," including the Liquid Chocolate BUZZED with two shots of espresso.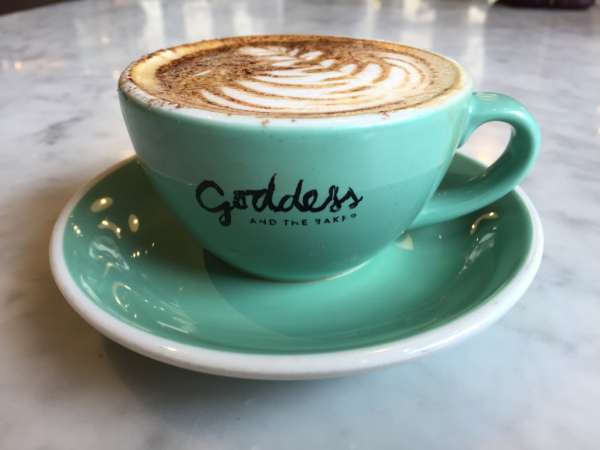 Located in the back of the Loop's tiniest alleyway at 22 E. Jackson Boulevard, Hero Coffee Bar is a Loop hidden gem. Charming bistro seating, overhead string lights, and a glittering coffee sign decorate this tiny 19' wide by 19' deep alleyway perfect for any coffee-lover needing to escape the hustle and bustle of the surrounding Loop streets. While the atmosphere may draw you in, Hero's coffee will keep you coming back. We challenge you to find a fresher cup of coffee in the Loop.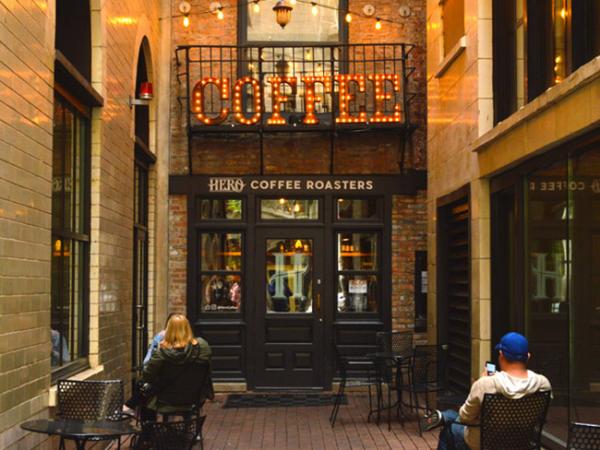 You Might Be Interested In: