4 MIN READ – While you're #BackInTheLoop, you might as well bring in some Instagram likes. We've gathered up the most Instagrammable spots downtown in the Loop so that no matter what you're doing, you can do it for the 'gram.
---
Visit an observation deck
Capture a moment high above it all at Skydeck Chicago or 360 CHICAGO, downtown's thrilling observation decks.
Whether you're looking to showcase a new outfit with the perfect skyline background 103 stories atop the Willis Tower, or capture breathtaking views spanning 50 miles, Skydeck Chicago is the perfect location for your next Instagram photo shoot. Step out on The Ledge, a series of glass floor balconies extending four feet from the building, and take in the incredible birds-eye view of the city below you. Learn more about their strictly enforced health protocols.
Voted "best views all around" by Travel + Leisure, 360 CHICAGO is the top observation deck to find stunning Instagrammable images. Every direction and every time of the day and night reveals a different mood, look, and image. Safely visit the venue on the 94th floor of the iconic building formerly called the John Hancock Center (875 N. Michigan Ave), and remember that 606 zip code residents enter for 50% off every day. Health protocols are strictly enforced. Be sure to wear your cutest mask, and learn more here.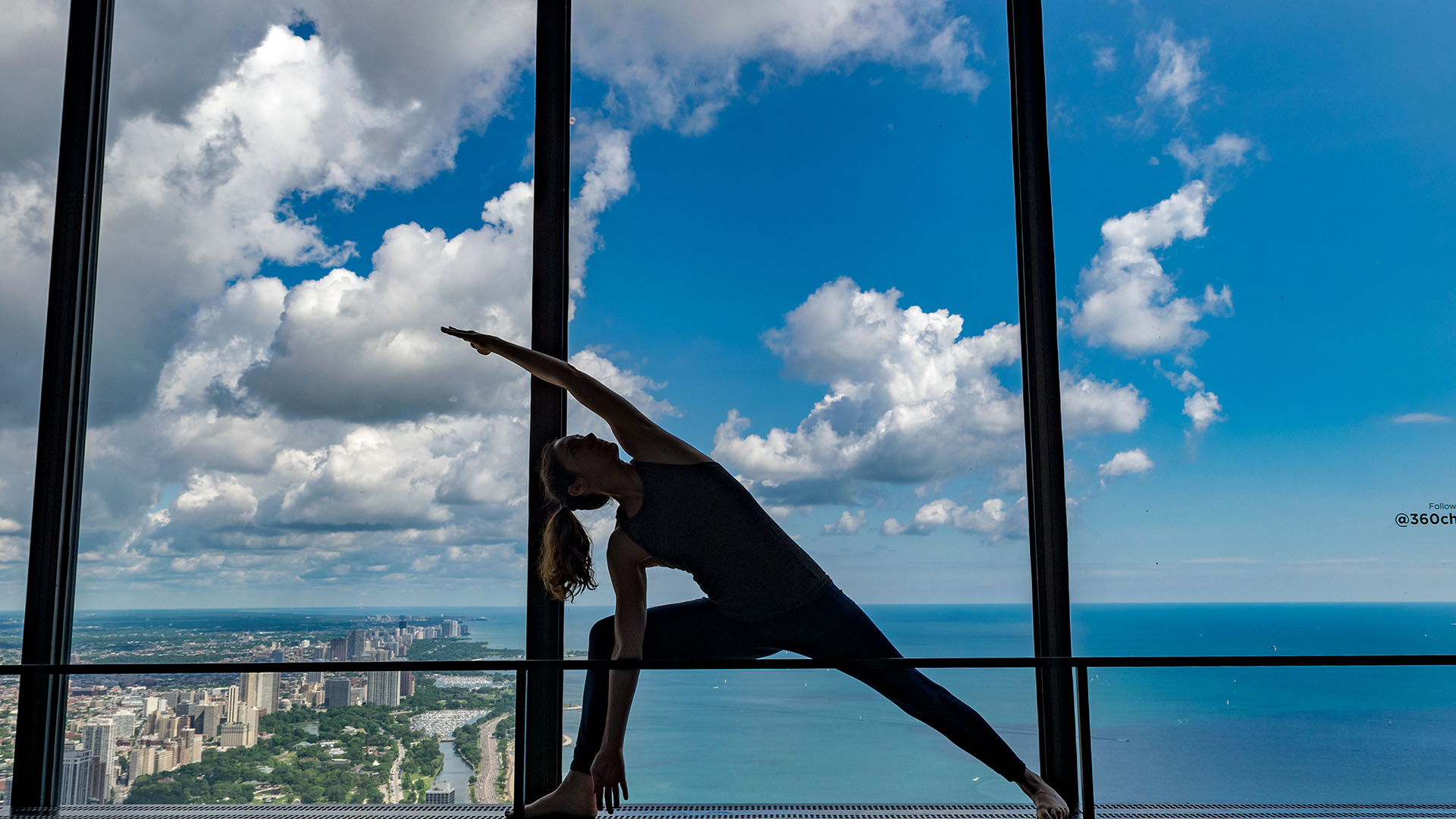 Outdoor dine
Whether from a ground-level patio or a rooftop, dining out in the Loop is still one of your best bets for blowing up on Instagram. Check out all your options here, including hot spots like Elephant & Castle and Raised, an Urban Rooftop Bar.
If you're looking for a great spot to capture unforgettable moments, Elephant & Castle's patio is the perfect place for your next Instagram photo shoot. Pose with a cold drink in your hand and the beautiful Chicago Loop as your backdrop. Tag the restaurant @ecwabash and @elephantcastle_adams, and they'll feature you on their stories.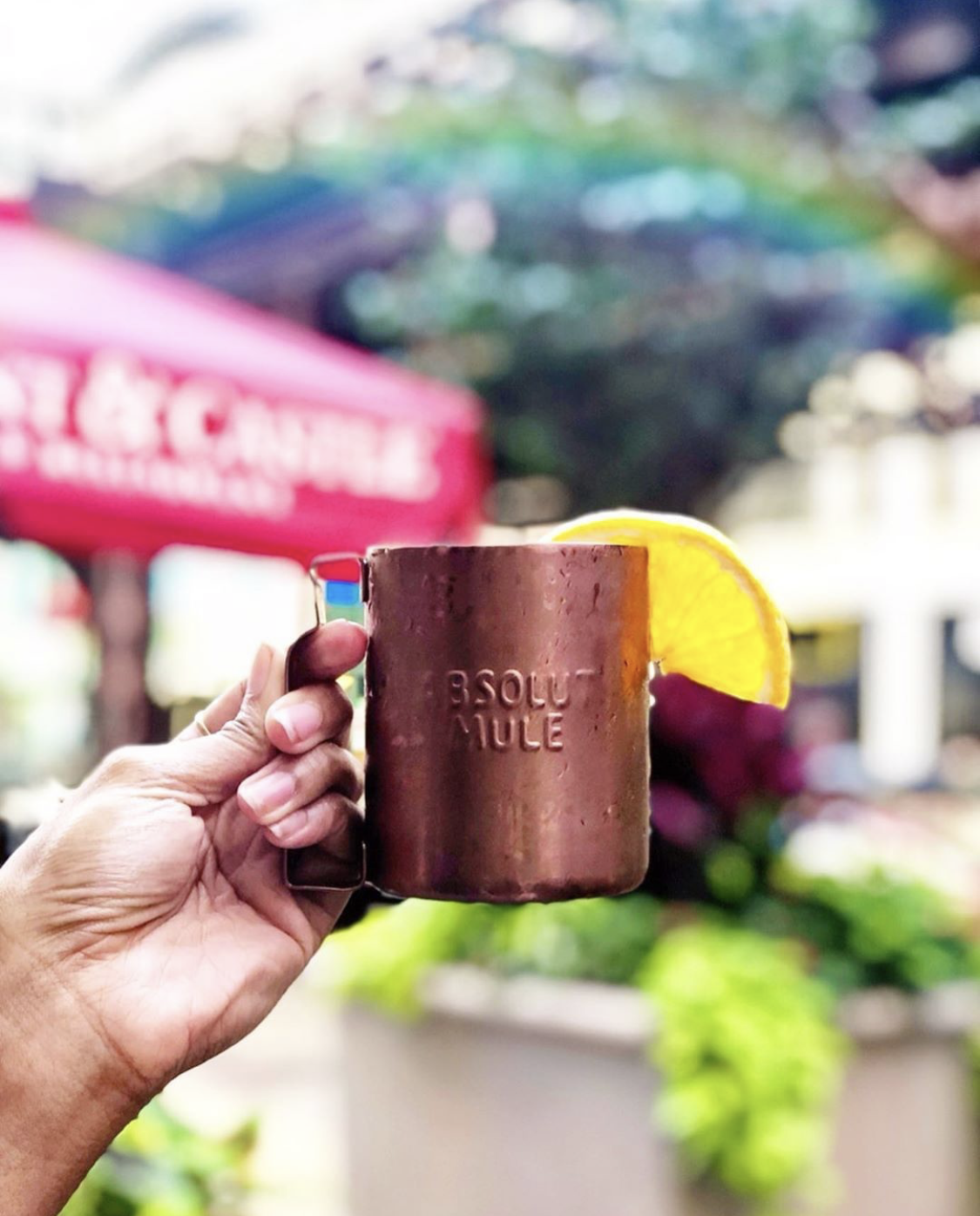 If you're looking for an elevated dining experience (literally), Raised, an Urban Rooftop Bar offers exceptional cocktails surrounded by breathtaking views of downtown and the Chicago River. Named one of Chicago's sexiest rooftop bars and inspired by many facets of Chicago, like the iconic bascule drawbridges, urban gardens, and its raised location on the Renaissance Chicago's 3rd floor, Raised, an Urban Rooftop Bar is an effortless and refreshing urban conservatory hidden amongst Chicago's high rise buildings.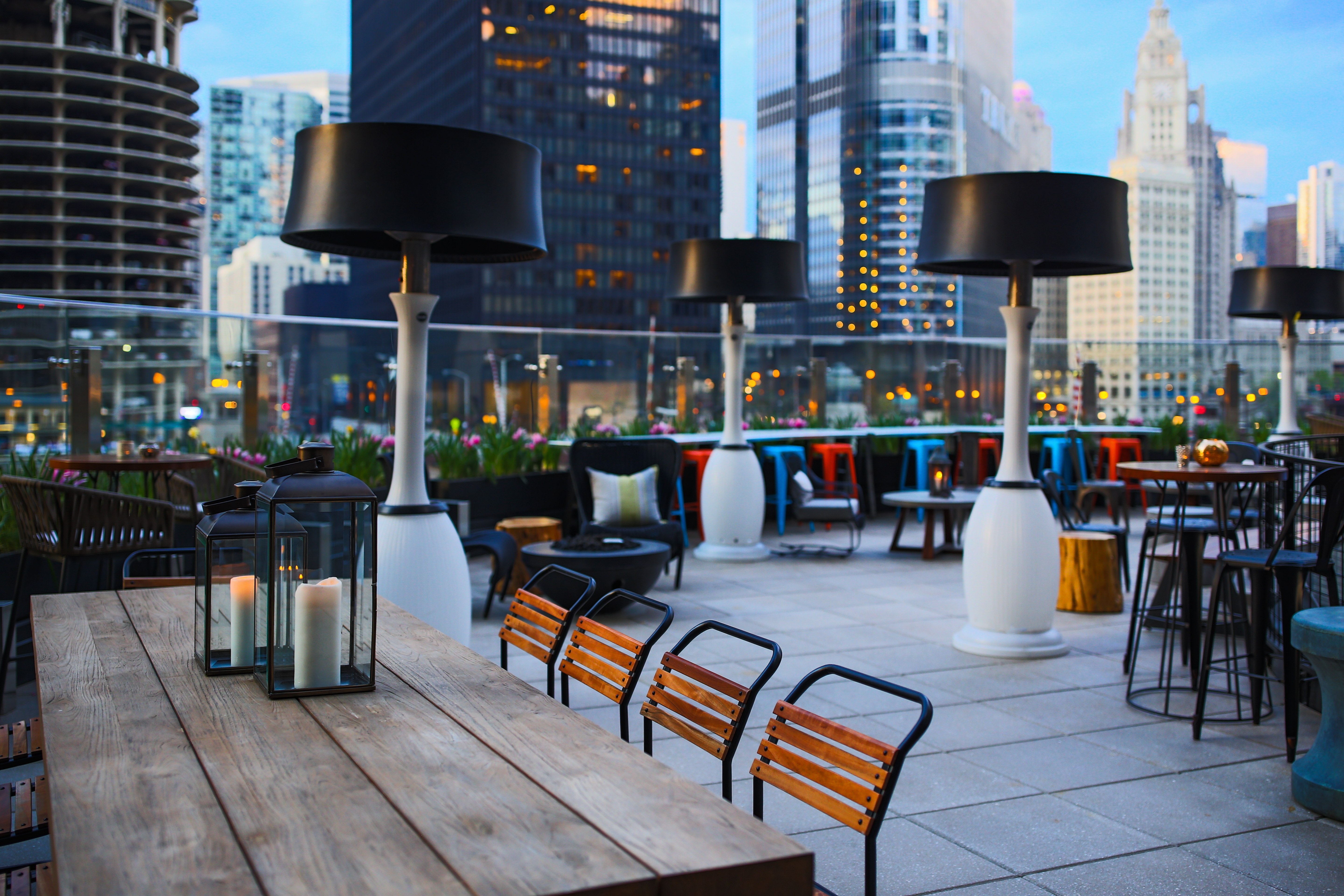 Take an architecture boat tour
Architecture river tours provide the perfect backdrop for an epic Instagram post. Choose from Wendella's architecture tour or sunset cruise, or Shoreline Sightseeing's 75-minute tour, departing daily from Navy Pier or the Michigan Avenue Bridge, or the Chicago Architecture Center's top-rated Chicago Architecture Foundation Center River Cruise aboard Chicago's First Lady, a 90-minute tour led by CAC docents and expert CFL crew. For Wendella, buy tickets online here. For Shoreline, buy tickets online or by phone using coupon code Chicago2020 for $5 off adult Architecture Tour tickets; limit four tickets. And for CAC, visit the Center before or after your river cruise for just $5 (regularly $12) when you purchase your Center admission and cruise ticket at the same time.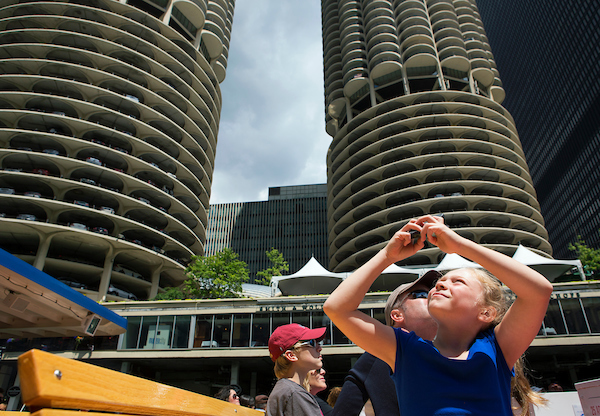 Take in the famed public art
With all the famous public art it boasts, the Chicago Loop is basically an outdoor museum. In fact, a 2018 study by Chicago Loop Alliance found that public art in the Loop generates $250 million annually in economic impact. Hit up all the usual suspects (Cloud Gate or "The Bean," Calder's Flamingo, The Chicago Picasso, Buckingham Fountain, the Art Institute lions), and then go on a little hunt for some more under-the-radar works that will make you look like an art expert on Instagram.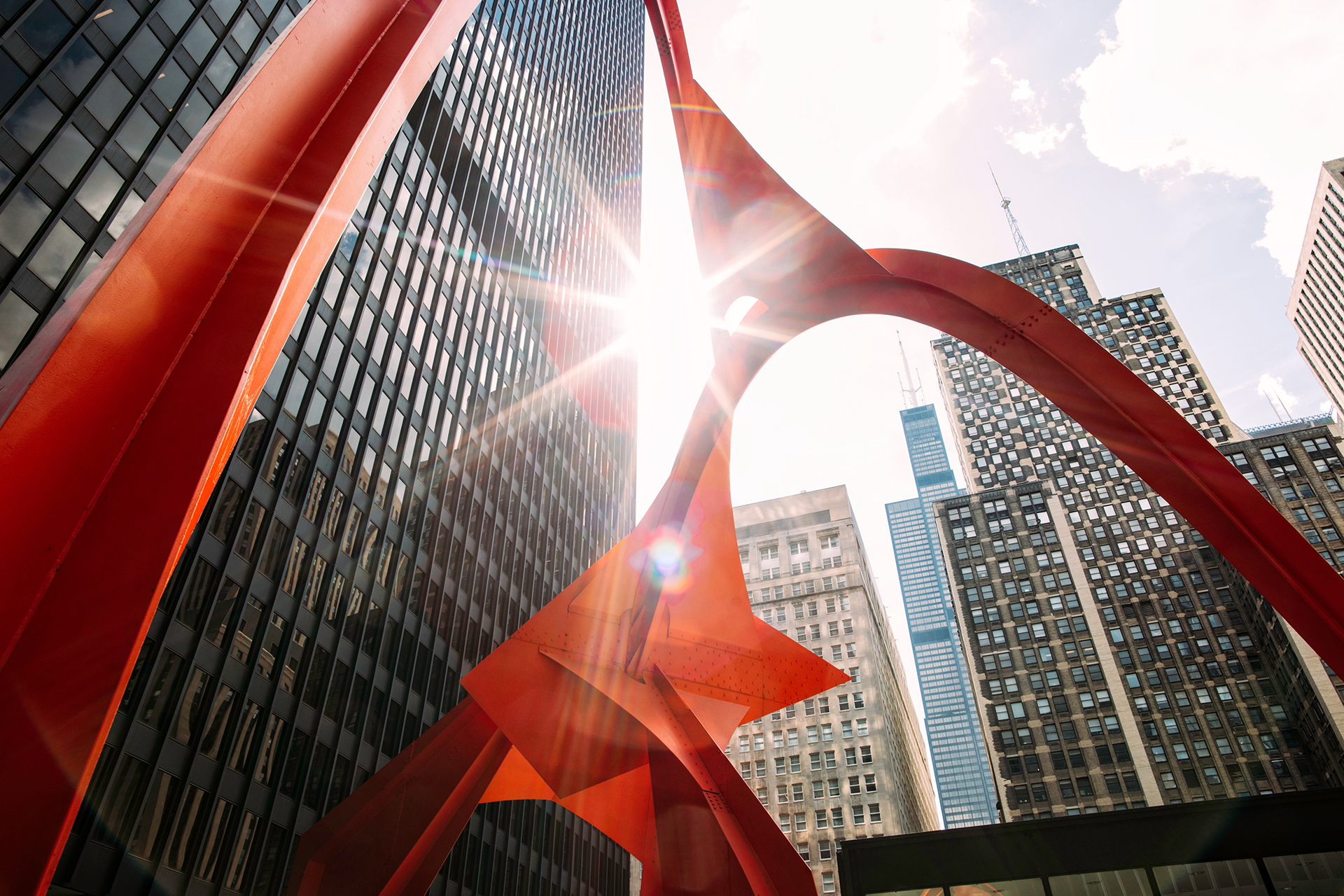 Stroll through beautiful public spaces
There may be no other time in history that Chicagoans have more appreciated our public spaces. Get out of your apartment, stretch your legs, soak up the sunshine while there's still some left, and get your camera ready for some gorgeous shots. The Loop's breathtaking public spaces include Millennium Park, the Riverwalk, Maggie Daley Park, the Lakefront Trail, and more. For a more urban backdrop, take a seat at the Gateway, a median in the middle of State Street at Lake, activated with colorful tables, chairs, and landscaping by Chicago Loop Alliance.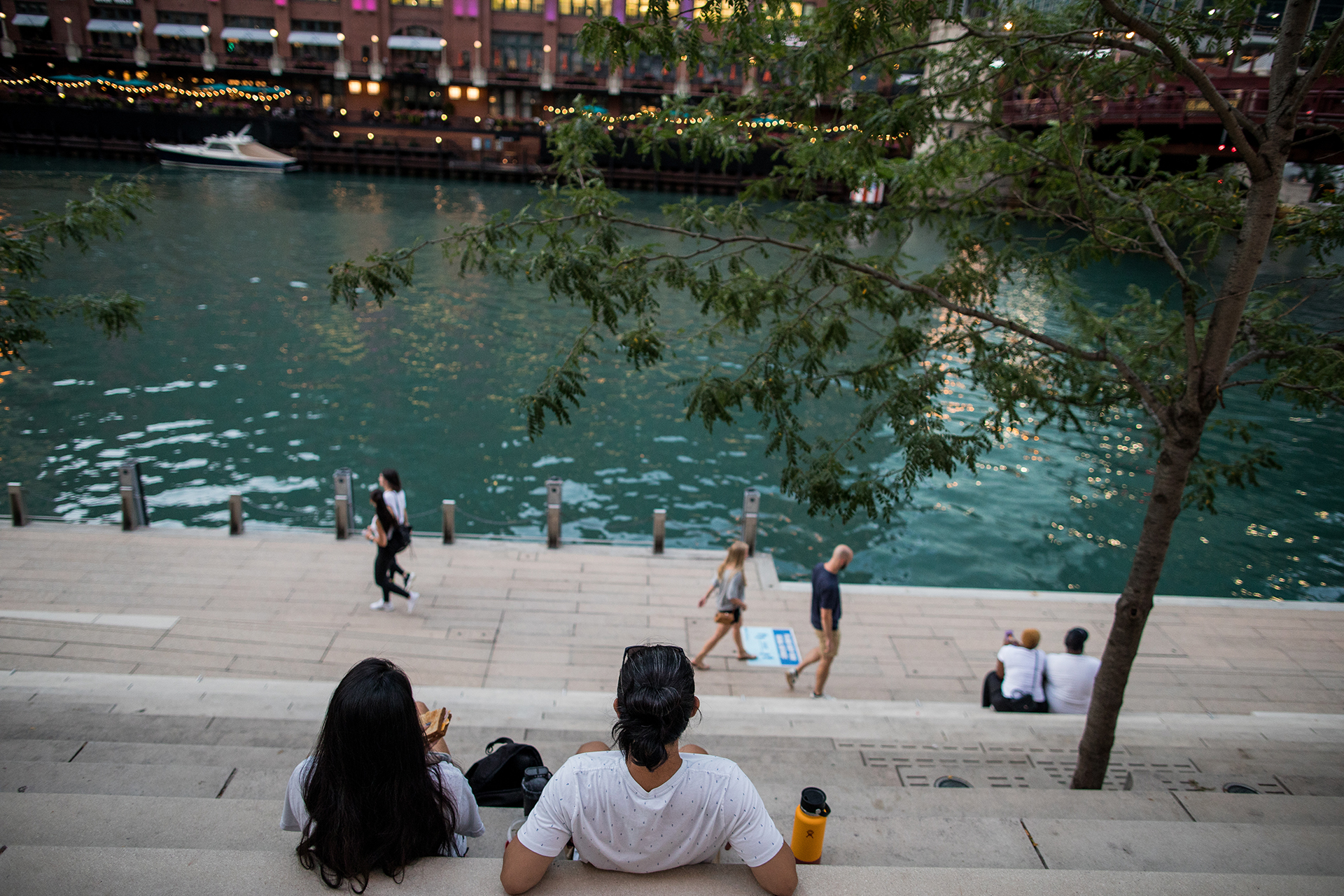 Pose by the Chicago Theatre marquee and other State Street landmarks
The Chicago Theatre marquee must be one of the most photographed landmarks in the Loop, and honestly, it never gets old. It's colorful, ornate, and with the added bonus of the State and Lake CTA station in the background, where the iconic L train flies by, you've hit Instagram gold.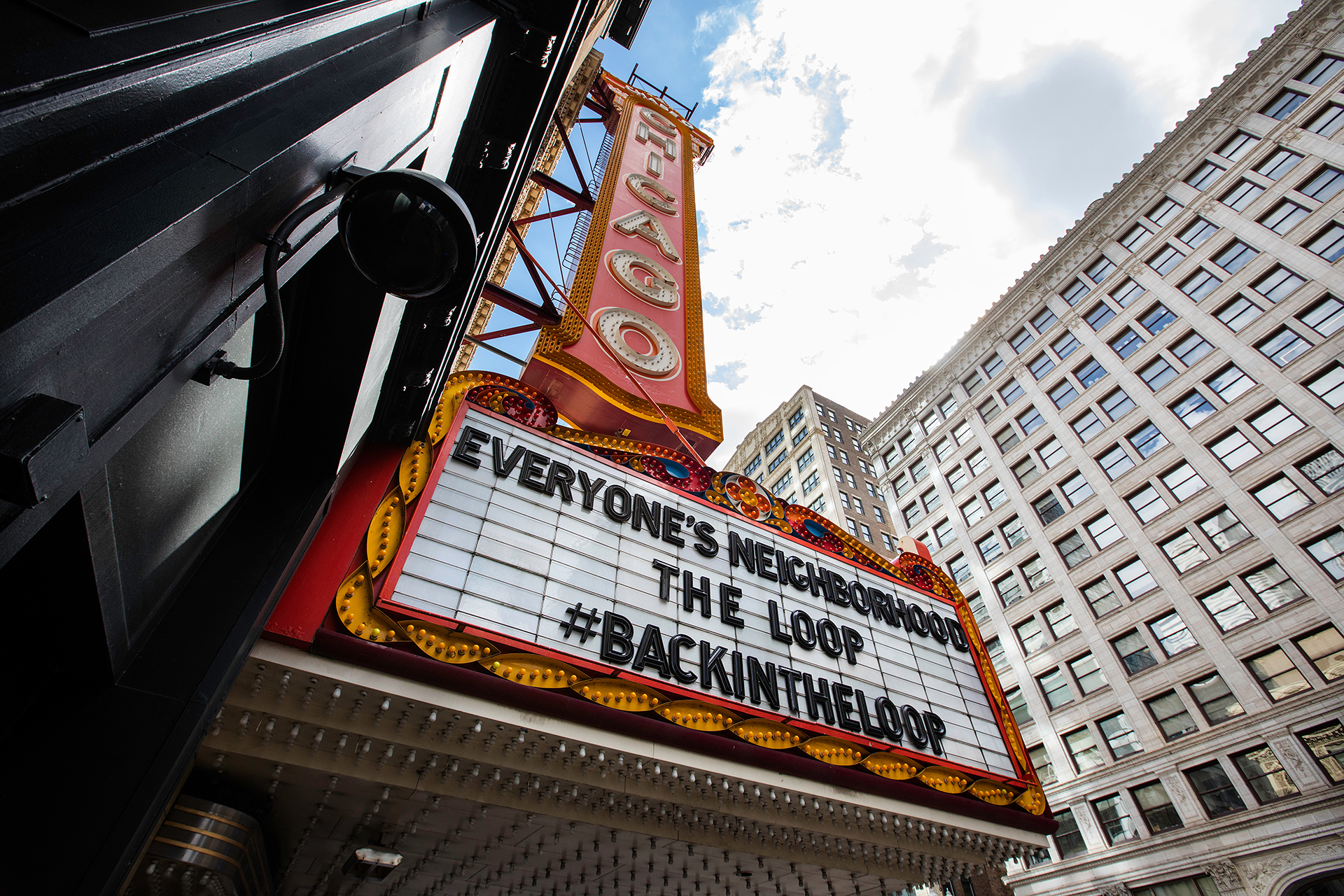 While you're here, wander down State Street to capture other landmarks on "that great street," like Macy's (formerly Marshall Field and home to iconic clocks on the side of the building), the Sullivan Center (yes, the Loop most certainly does have the most beautiful Target on earth, thank you very much), the Muddy Waters mural, and more. Take a moment to really appreciate the architecture and the energy of the street, and then capture it and share with all your friends.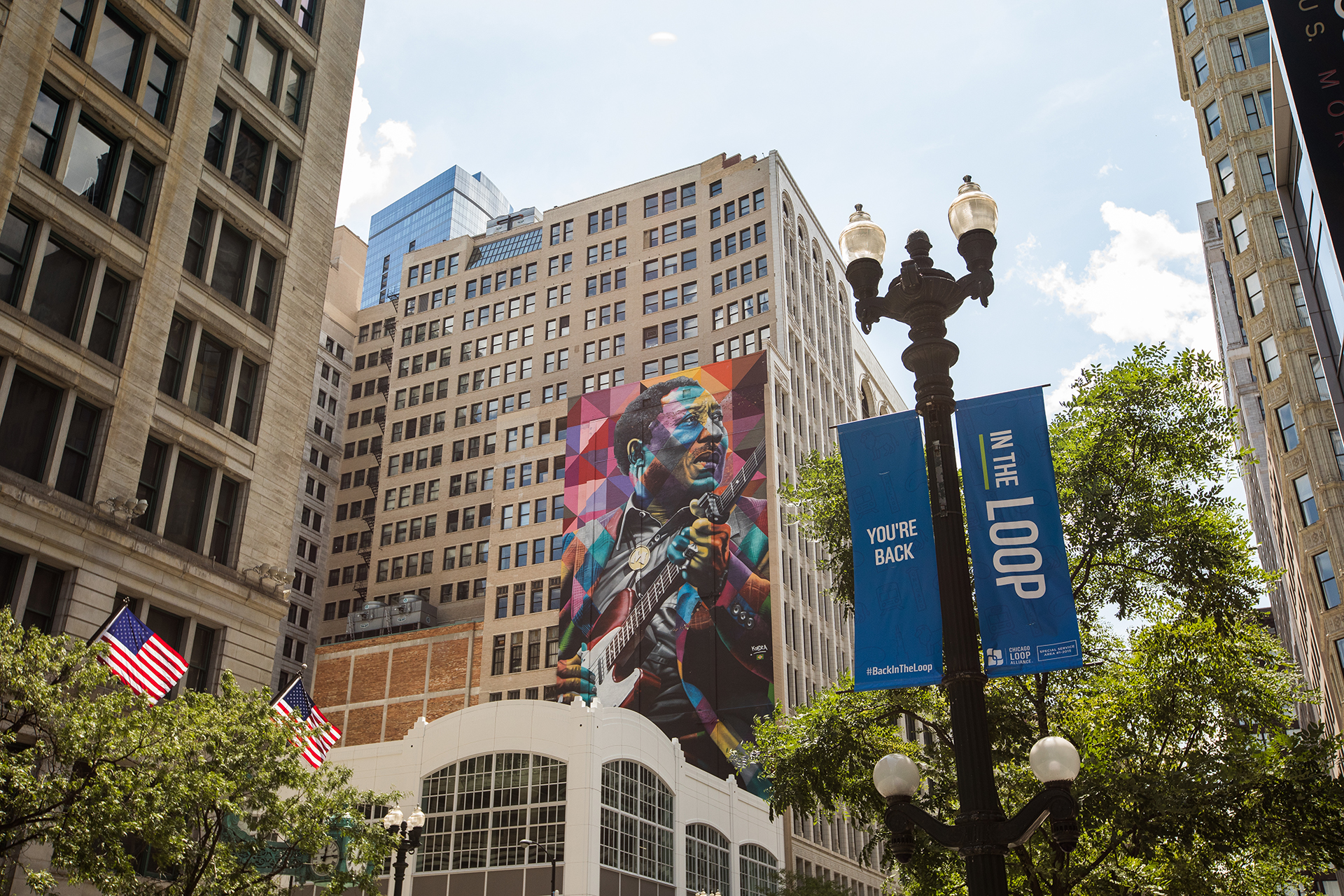 You Might Be Interested In: