3 MIN READ – Blick Art Materials was pleased to announce the opening of its newest retail store at 16 W. Randolph Street in downtown Chicago. Grand opening celebrations were kicked off with a ribbon-cutting ceremony on Friday, October 21. Situated in the heart of the city's theater district, the new store is housed inside a historic Chicago building with a distinct architectural style.
---
Originally the site of the Old Heidelberg Restaurant, the building boasts an elegant façade designed by the same architecture firm responsible for the Merchandise Mart and Civic Opera Building. Wooden doors above the glockenspiel clock conceal the structure's quirkiest feature — a colorful statue of King Gambrinus, created by Chicago artist Edgar Miller in 1934. It was the building's historical ties to Chicago and its artists that led Blick, the nation's largest and oldest art supply retailer with roots in Illinois, to choose it as a location for its newest store.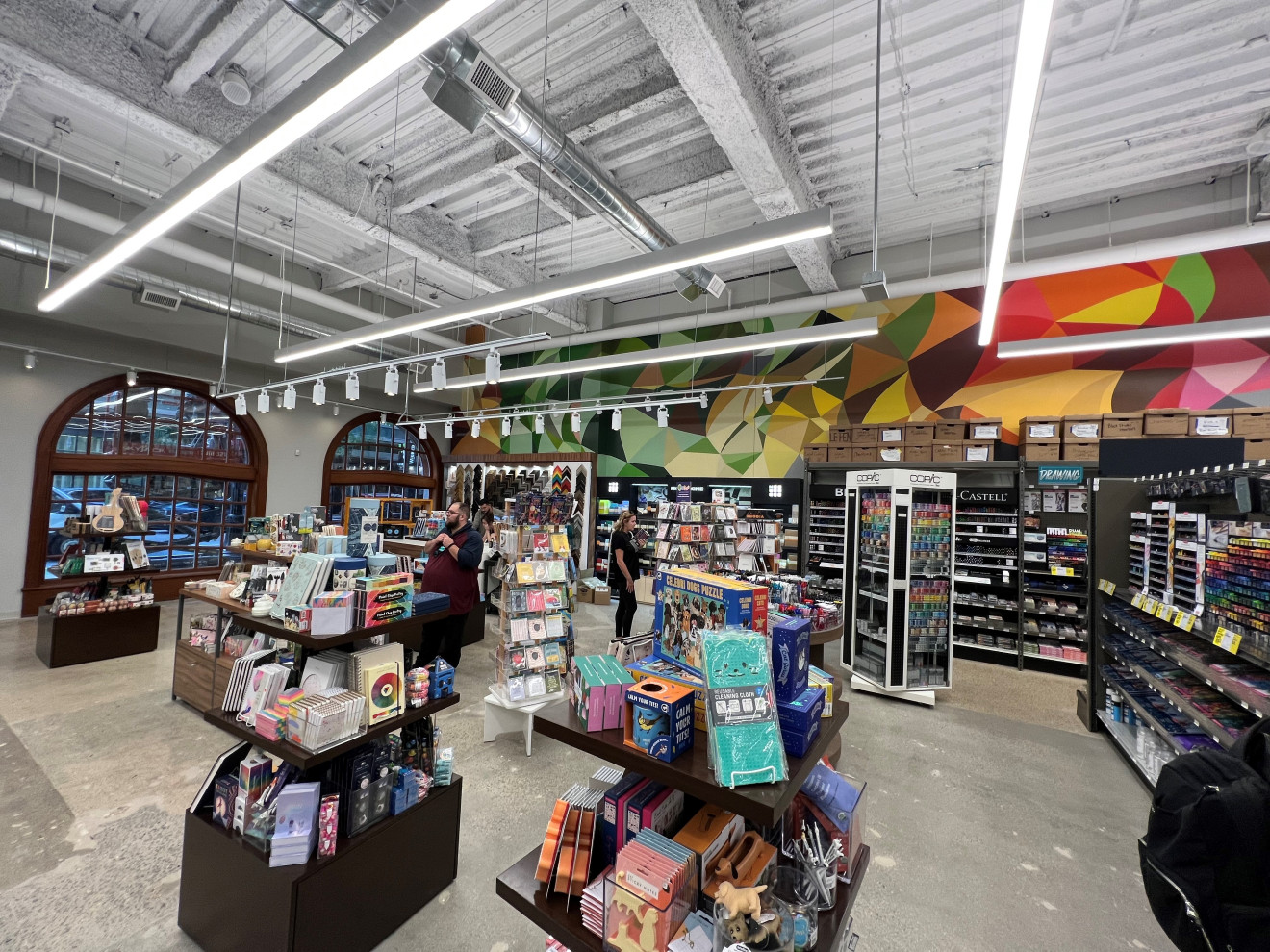 "Blick is known for being the country's largest fine art supply company. As well as being a pioneer in online sales, we have stores in nearly every major market," said Blick CEO Robert Buchsbaum, "What is less well-known is that we are family business that has been based in Illinois and Chicago for generations. As a lifelong Chicagoan and current Lincoln Park resident, I am so pleased that we are able to make this investment in a new flagship-level store in our downtown community at a time when many more brick-and-mortar stores are closing than opening."
The new space features two stories and a media-spanning selection of over 18,000 products. Highlights include an enhanced selection of Utrecht Artists' Paints, as well as trending craft items, stationery, and unique gifts. In addition to serving professional artists and hobbyists, the store will cater to students and educators from the nearby School of the Art Institute of Chicago, Columbia College Chicago, and The American Academy of Art College.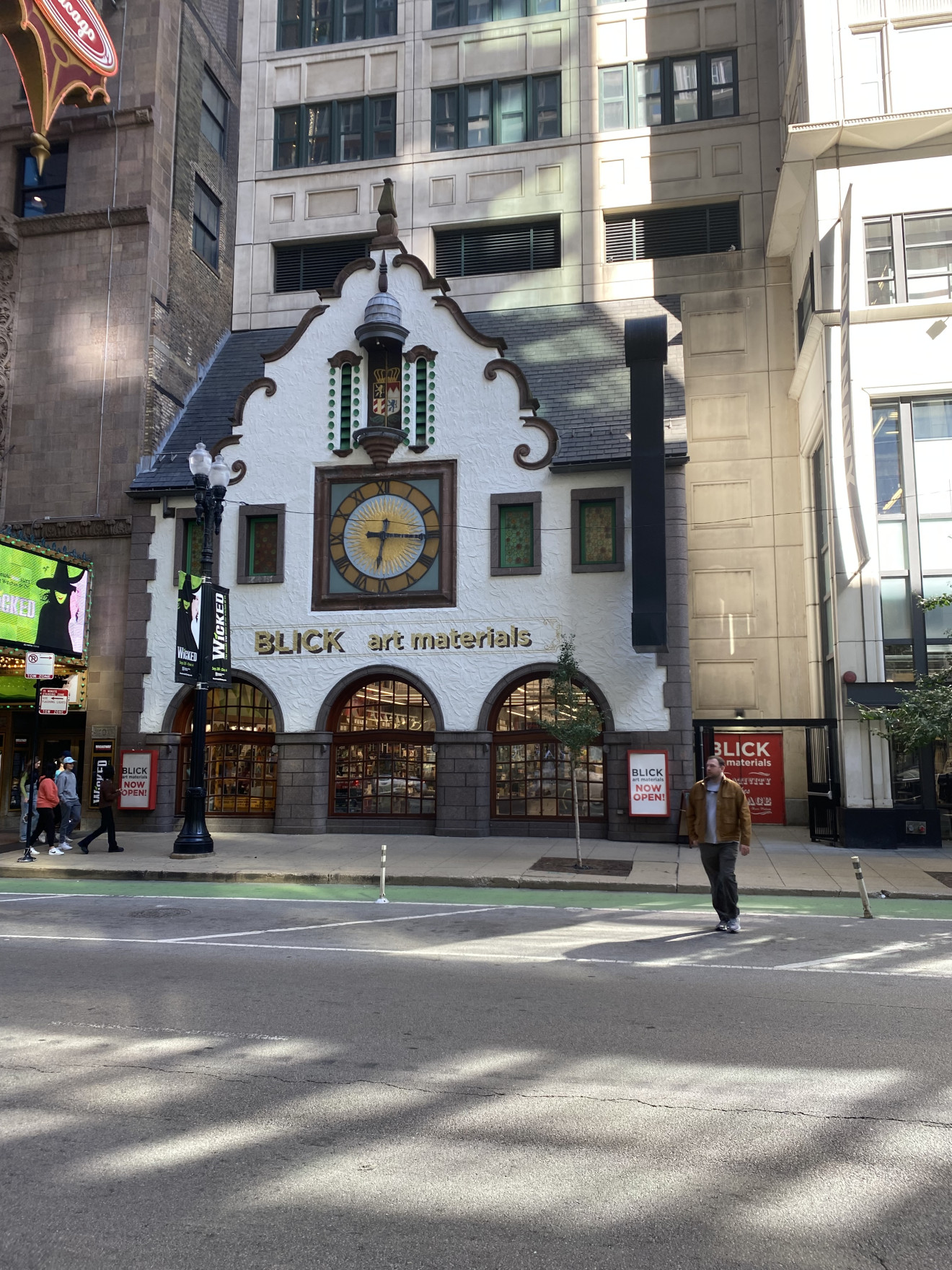 Blick has long supported arts education and community organizations throughout Chicago and nationwide and is intentional about inviting local artists to enhance its stores. Friday's ribbon-cutting ceremony will be followed by the presentation of a check to the Palette & Chisel Academy of Fine Arts for their 2023 Scholarship Competition. The company will host the Chicago chapter of Urban Sketchers at the new Randolph St. store on Saturday as part of its grand opening celebrations.
Blick Art Materials' new Randolph St. store is accessible via the Lake station on the CTA Red Line and the Washington station on the CTA Blue Line.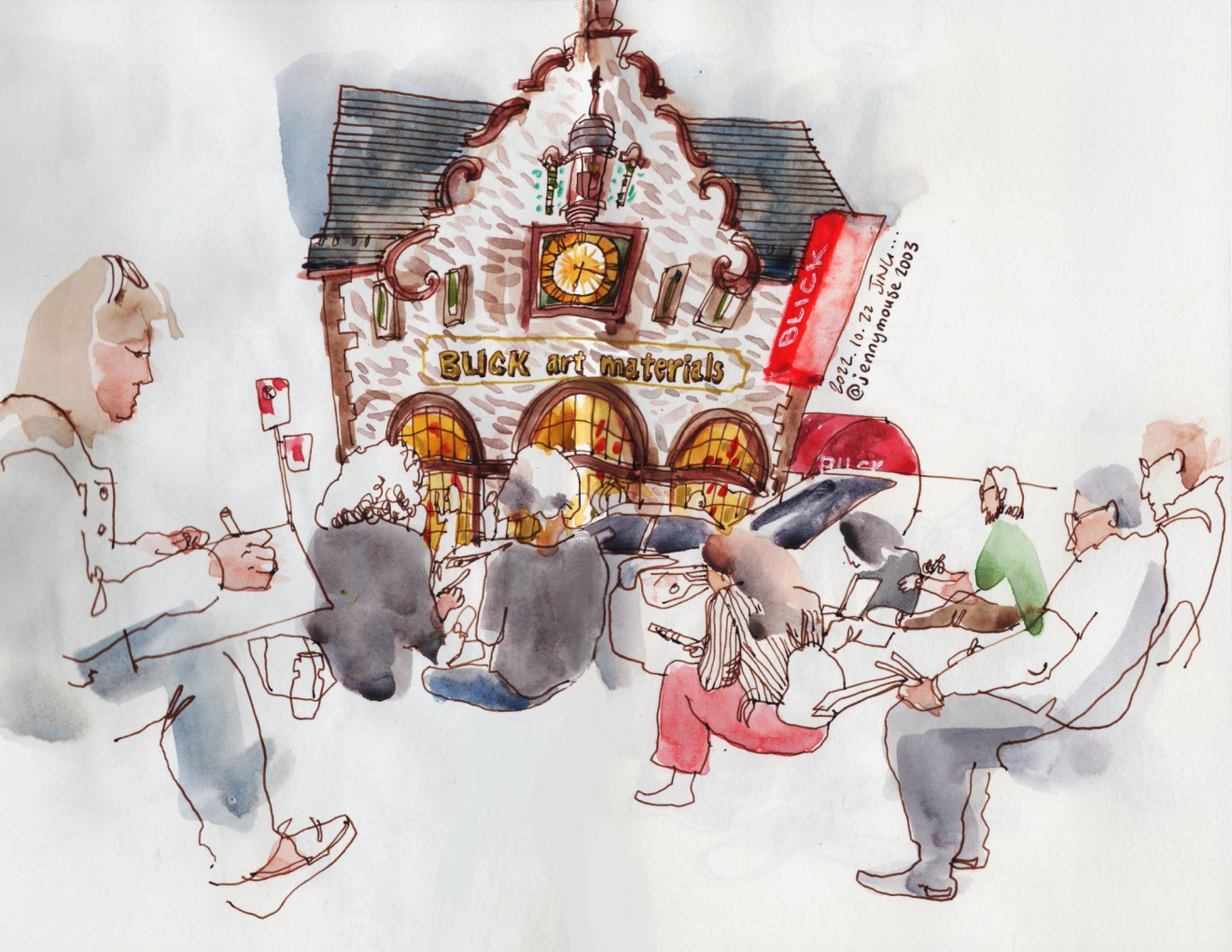 Artwork by Jing Zhang.
You Might Be Interested In: