3 MIN READ – Luxurious spa treatments are easy to recreate in the comfort of your own home. Merz Downtown's unique selection of spa-quality essentials will ease tension, hydrate the skin, and help you sleep soundly. Merz Downtown in the Loop is currently closed, but you can still find natural bath and body care solutions from around the world online here. Explore this curated selection of spa-like favorites, and find the soothing combination that works for you.
---
1. Light candles
Set a relaxing mood with a classic, luxurious candle. The Diptyque Figuier (Fig Tree) Candle is fruity, fresh and warm. The one of a kind scent is a celebration of Grecian figs and will ground you, even on the most stressful days.
2. Give a good scrub
Gently exfoliate and cleanse the skin with a naturally antibacterial fabric. Morihata Sasawashi Mesh Body Scrub Towel is a fabric woven from a blend of twisted Japanese washi paper and fibers from the Kumazasa plant, a type of bamboo grown in the highlands of Japan. In a hot shower or warm bath, use the towel to scrub away rough patches and unveil smooth skin.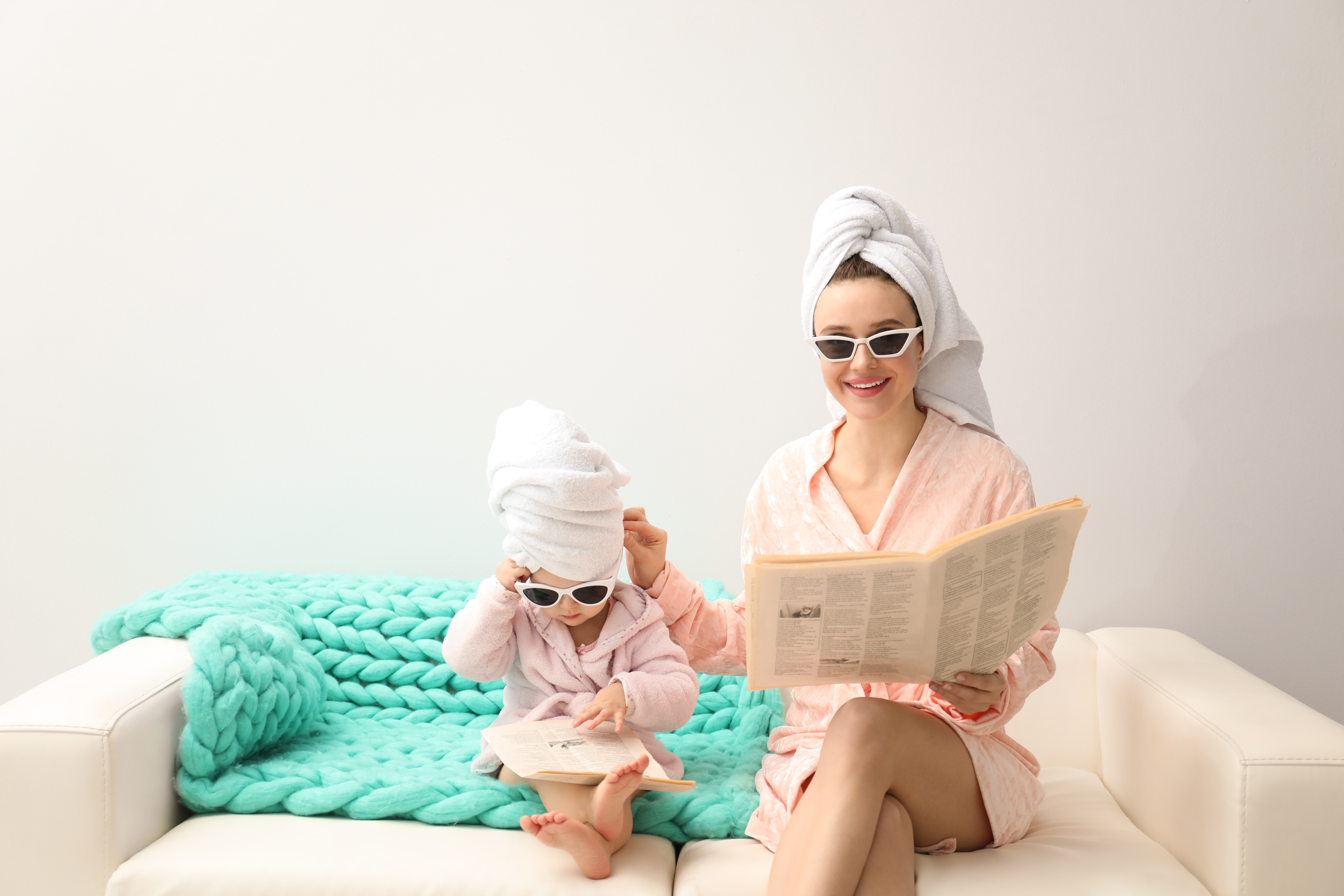 3. Rejuvenate and hydrate
A blend of fine-grain California sun-evaporated sea salt and organic olive, sweet almond, and jojoba oils replenish moisture and rejuvenate the skin. Use the ODE Bohemian Rose Olive Oil Sea Salt Scrub in a steamy shower on its own or pair it with the body scrub towel for extra exfoliation. Follow up with a nourishing body oil to lock in hydration.
4. Detox
The presence of free radicals and heavy metals can cause the body undue irritation, depleting the immune system, and often cause sickness. Uncle Harry's Bentonite Clay Detox Bath helps draw out toxic heavy metals and other impurities from your body using mineral-rich bentonite clay, pure sea salt, and nourishing seaweed.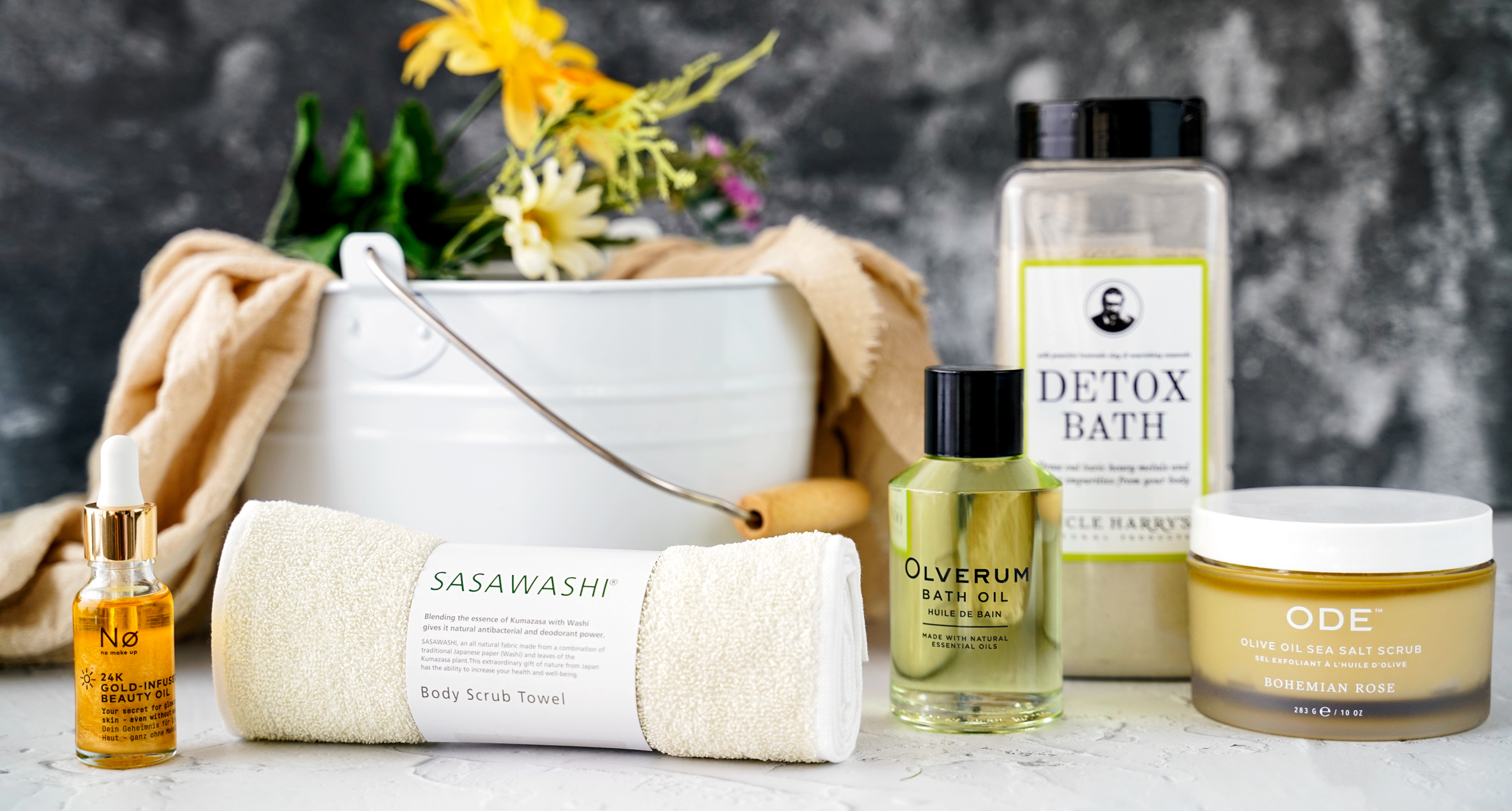 5. Wind down
Perfect your bedtime ritual with a tension soothing bath essence, like the Dr. Hauschka Skincare Moor Lavender Calming Bath Essence. Calm redness in the skin and strengthen the hair and scalp with natural lavender and horse chestnut extracts.
6. De-stress with a bath
This Olverum Bath Oil blend of lavender, Siberian fir needle, verbena, eucalyptus, lemon, lime, geranium, and rosemary essential oils that leave the body and mind de-stressed. It eases tension, and leaving skin super-hydrated and soothed. A little goes an incredibly long way—it's so highly concentrated, each bottle contains enough for 25 ultra-nourishing, supremely relaxing baths.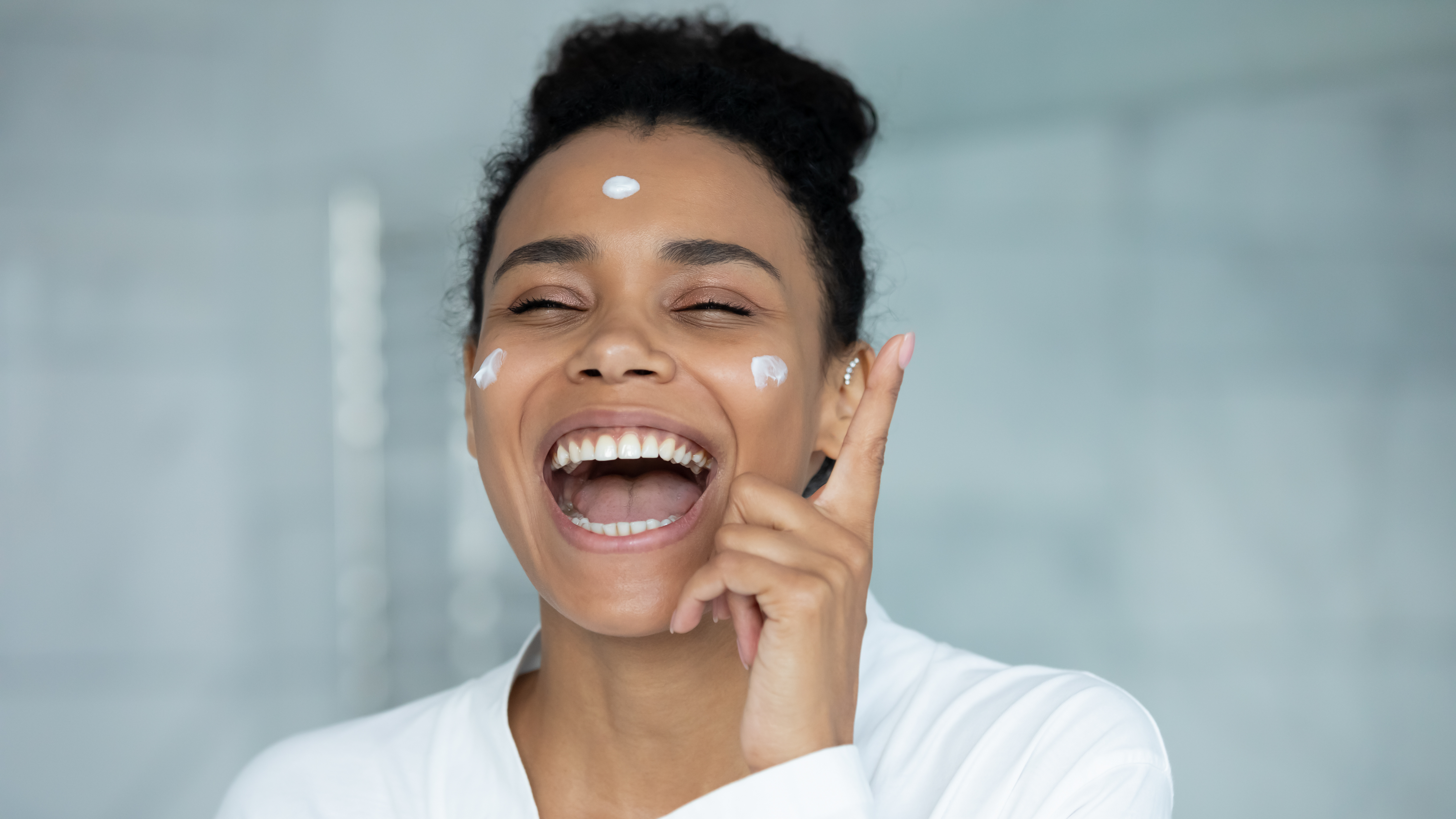 7. Enjoy a body oil
Protect and nourish the skin with a soothing natural body oil, like the Dr. Hauschka Skincare Rose Nurturing Body Oil. Damask rose extract calms, and jojoba oil adds moisture. The soft rose scent will calm the mind and add balance to stressful days.
8. Or a body lotion
Refresh and revitalize dry skin with your favorite body lotion, like this Ahava Mineral Body Lotion. This vegan body care essential is made of dead sea mineral, aloe vera, and witch hazel extracts, which come together to create a richly moisturizing and quickly absorbed lotion.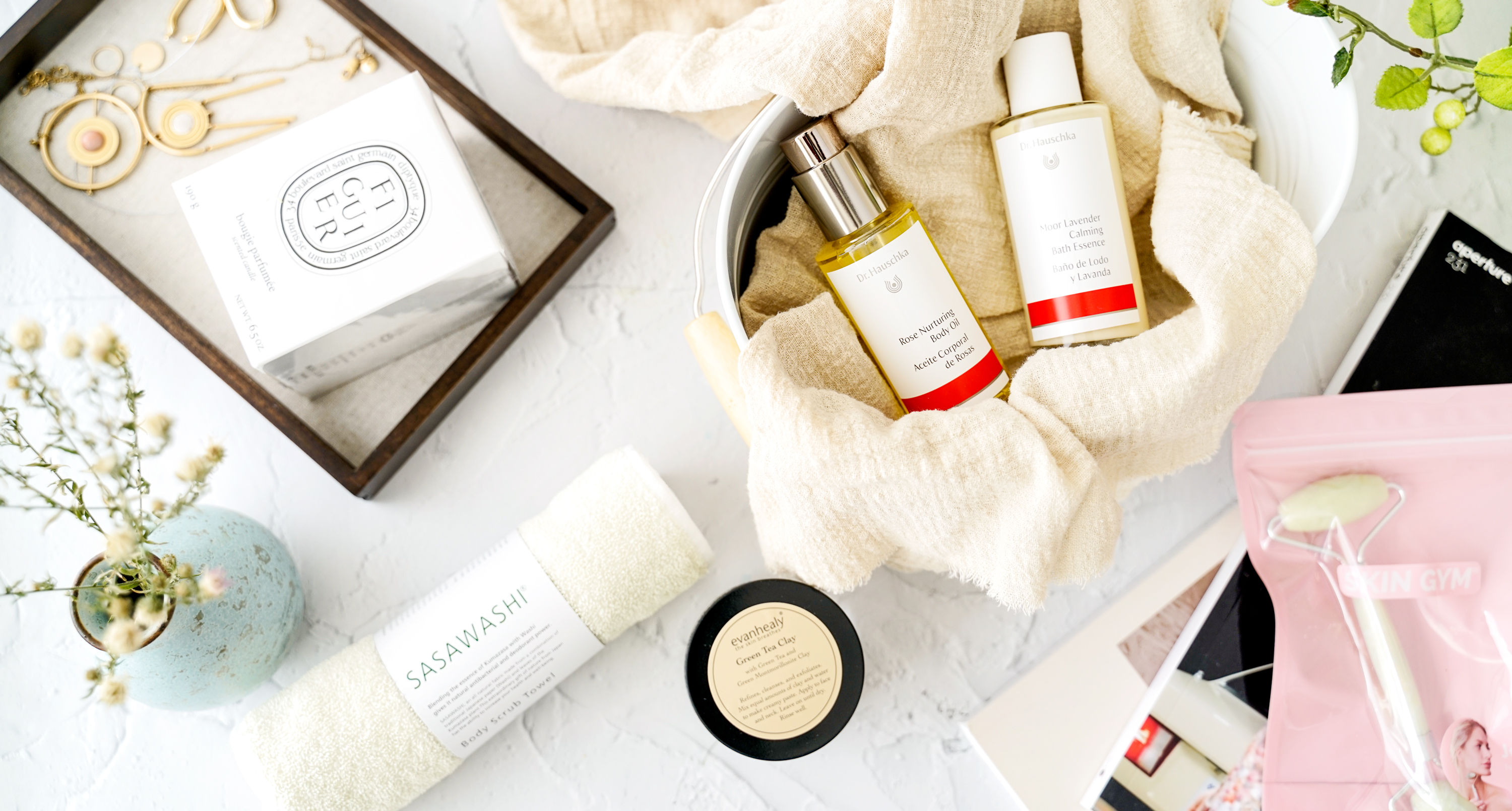 9. Do a mask
Skip harsh acid treatments and purify the skin with natural Green Tea Clay by evanhealy. Mix this powder clay with water, oil, apple cider vinegar or a hydrosol. This deep-action cleansing mask with the antioxidant properties of powdered green tea leaves the skin feeling clean, light, and refreshed.
10. Find your radiance
Nourishing facial oil like this 24k Gold Infused Facial Oil by German beauty brand No Makeup, will refresh the skin, adding radiance and moisture. Valuable wild rose oil, a skin-soothing phytocomplex, and real 24-carat gold particles make your skin glow from within.
11. Use a facial roller
Make your facial oil feel ultra luxurious with a Skin Gym Jade Facial Roller. This gorgeous, natural jade roller has a large and small stone that you simply roll over your face in an outwards direction. This ancient tool will improve circulation, combat tired skin, depuff tired eyes and assist with lymphatic drainage. Store it in the refrigerator to help depuff your face in the morning.
Find more self-care essentials from Merz Downtown on Smallflower.com. Curbside pickup is available at the Lincoln Square location 4716 N. Lincoln Ave, Monday through Saturday from 10 AM to 5 PM. Call 773-989-0900 to place a curbside pickup order.
You Might Be Interested In: