4 MIN READ – There's no sweeter way to see the Chicago Loop than from a bicycle (or a scooter, or a skateboard, or any of those other crazy little things you see in the bike lane!). Whether you're getting back to work, coming in for fun, or you're already here and you need a quick way to get from A to B, here are some tips for biking to the Loop.
---
1. Get a bike
If you're buying your own bike, there's a lot to consider. What kinds of trips will you use it for? Do you need a lot of storage? Electric pedal assist? Will you buy new or used? All of these questions and more can be answered at the myriad friendly bike shops throughout the city, including some right in the Loop like 3rd Coast Cycles. A tip for bike shopping: Don't worry if you don't know the lingo. Just go in with an idea of what you want out of a bicycle, and a friendly professional will be able to match you with the perfect option.
But if you'd rather not deal with all of that, just take a Divvy. Divvy is Chicago's bikeshare system, which offers regular bikes and bikes with electric pedal assist. You can access bikes through the Lyft app and pay per ride, get a day pass, or buy an annual membership that offers unlimited rides. Divvy is a great option for those just getting into cycling in the city. Test it out on a big, comfy rental before you go all-in.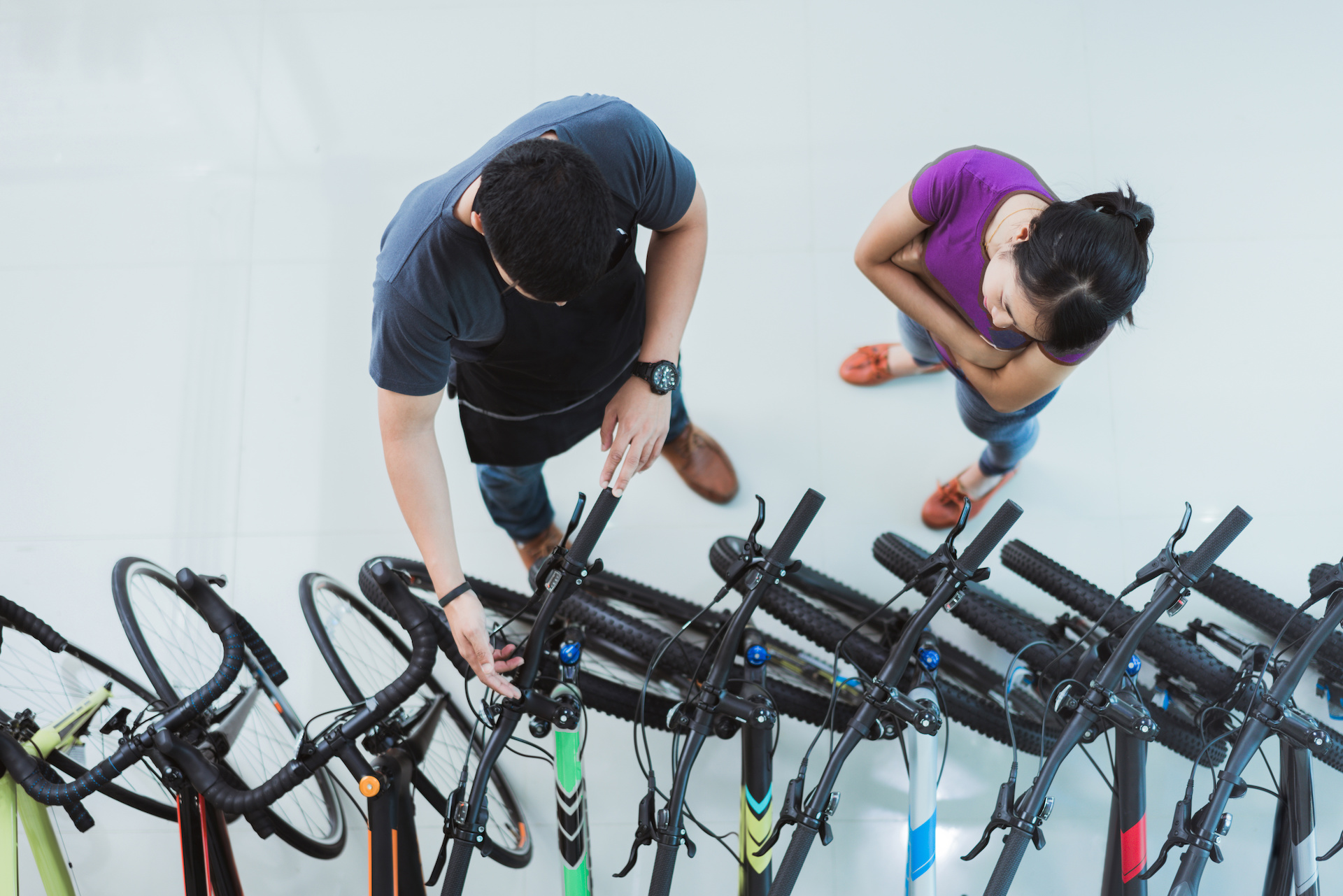 2. Gear up
Some cyclists find it exciting to buy a bunch of new, sporty clothing. If that's your jam, check out the athletic sections of stores on State Street like Target or Macy's. But just know that it's also completely fine to simply dress for your destination. You'll see people wearing high heels, suits and ties, beach attire, and everything in-between on bikes in the Loop. No matter what, you'll fit right in.
Aside from clothing, think about what supplies you'll need. Water is always a must. A rain jacket could come in handy. Make sure you have a functional bell and lights. And while helmets are not required by law in Chicago, it's certainly not a bad idea to wear one.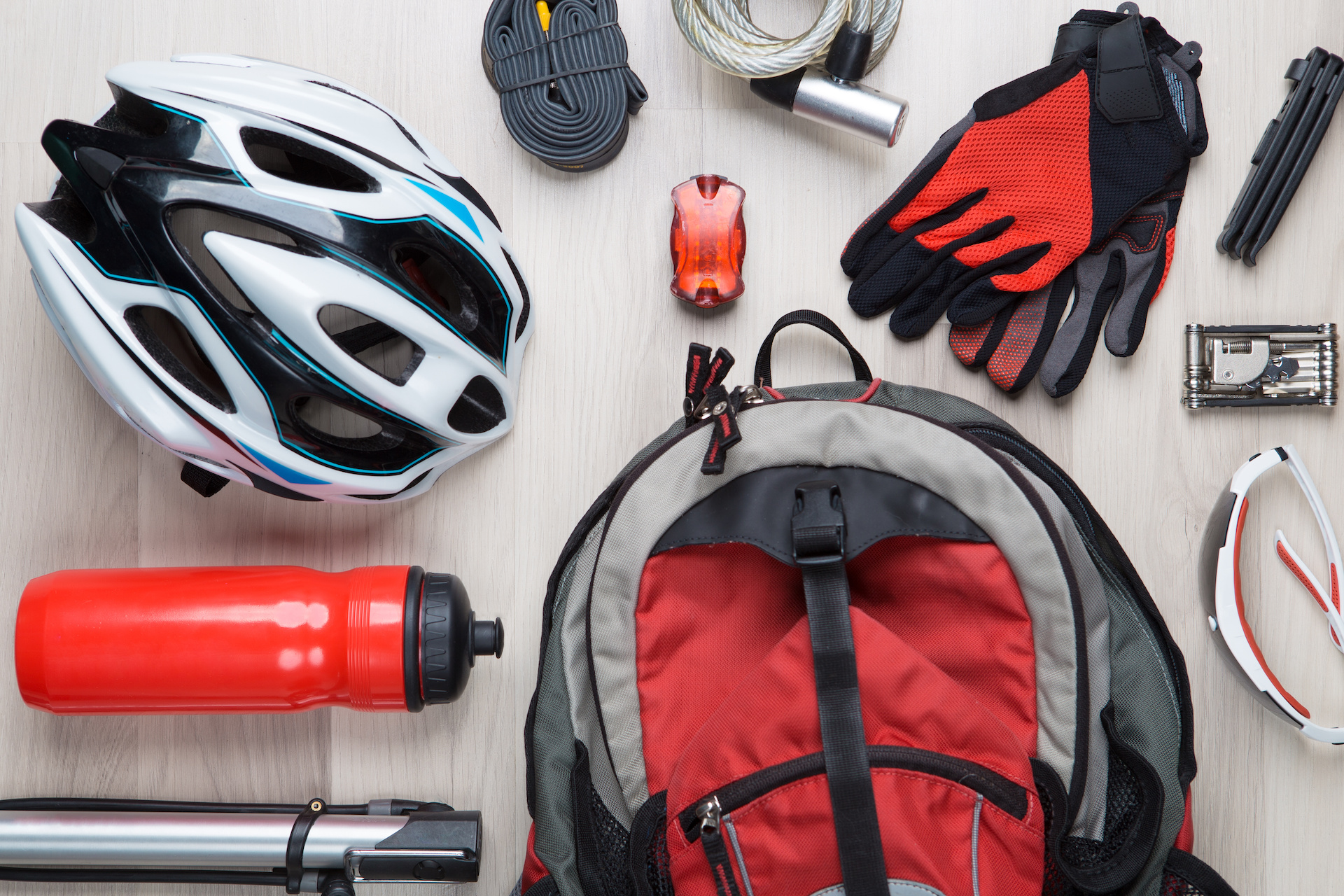 3. Plan your route
Unfortunately, riding a bike in Chicago is not quite the same as driving a car. There are some streets seasoned cyclists will warn you to avoid because of unsafe, car-centric infrastructure. So if you're making a journey by bike for the first time, it's worth mapping out with Google Maps and using Google Street View to ensure you've got a bike lane or enough room to ride.
Luckily, the Loop has a beautiful network of protected bike lanes: Dearborn for north-south travel, Randolph to move west, and Washington to go east. You can also enjoy the iconic Lakefront Trail to stay even farther away from cars. And biking on the Riverwalk is allowed, but be considerate if it's overrun with pedestrians. They are the priority, always. Of course, cyclists are allowed to ride bikes anywhere that cars can drive, but it sure is nice to have a separate route all to ourselves.
4. Learn the etiquette
Like anything else, cycling comes with its own culture and sense of decency. Newbies will surely mess up, and that's okay! But a couple things to keep in mind are: always use hand signals when turning or stopping; always announce "on your left" or ding your bell when you're passing another cyclist; don't pass at all unless you can do so safely, giving the slower cyclist plenty of room; and no shoaling! If there is a line of cyclists at a stop light, don't ride past them to get to the front of the line, even if you think you're faster than they are. It's also totally normal (though not necessary) to say hello to other cyclists, compliment their bike or their gear, or give a friendly wave or smile.
5. Have fun!
It can feel intimidating to start cycling. You may feel you're not athletic enough, you'll mess up the rules of the road or the etiquette, or you don't think you look the way a cyclist is "supposed" to look. Those are all valid feelings, but trust us: cyclists in Chicago come in all shapes and sizes, move at all different speeds, and choose to bike for all kinds of reasons. If your reasons are that you simply want to get outside and have fun moving through your city, that's good enough. Go do it!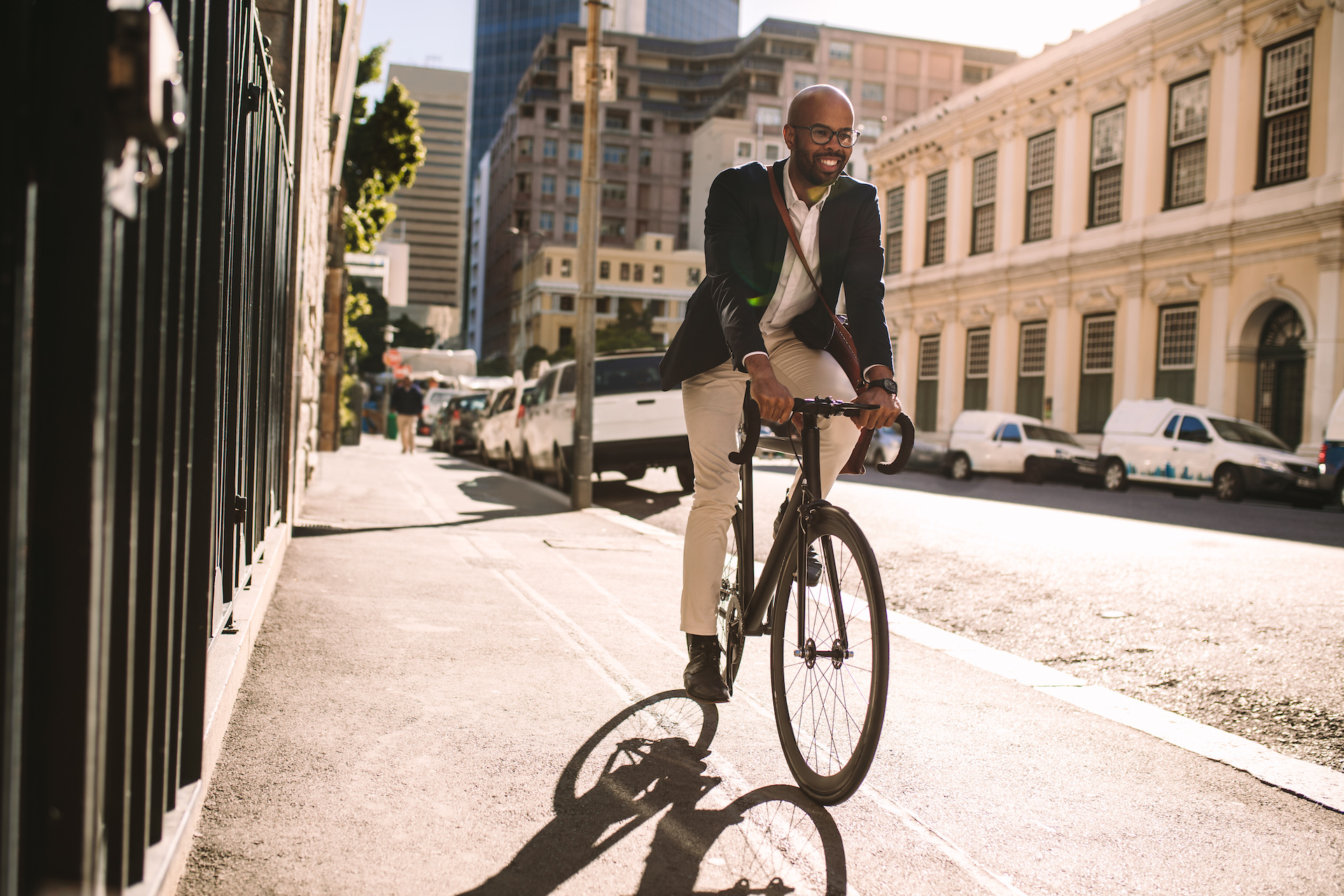 You Might Be Interested In: