2 MIN READ -- Chicago Loop Alliance (CLA) recently released its December report on downtown activity, using a variety of data sources to track operations during COVID-19, as it has done monthly since July 2020. The report tracks COVID-19 positivity rates, pedestrian activity, parking volumes, hotel occupancy, number of office workers on-site and more. Pedestrians, hotels and office occupancy all recently hit their highest-measured rates since the impact of the pandemic when compared to the same period in 2019. View the full December report here.
---
As the culmination of holiday activities approached, joyous energy produced encouraging results for various industry recovery rates in December. The continuation of Chicago attractions like the Christkindlmarket, the City of Chicago's Christmas tree in Millennium Park, and more holiday festivities allowed State Street pedestrian counts to exceed one million impressions; hotel occupancy tied it's July 2021 numbers; and although the omicron case surge began to reach a peak towards the end of December, office occupancy and overall activity in the Loop remained positive.
"Pedestrian activity reached the highest monthly average we've seen since pre-pandemic, likely due to the excitement of the holidays," said Chicago Loop Alliance President and CEO Michael Edwards. "Visitors returned downtown to enjoy the sights of the season, and despite the decrease in office workers during the final holiday weeks of the year, trends of the worker population making their way back into offices were positive."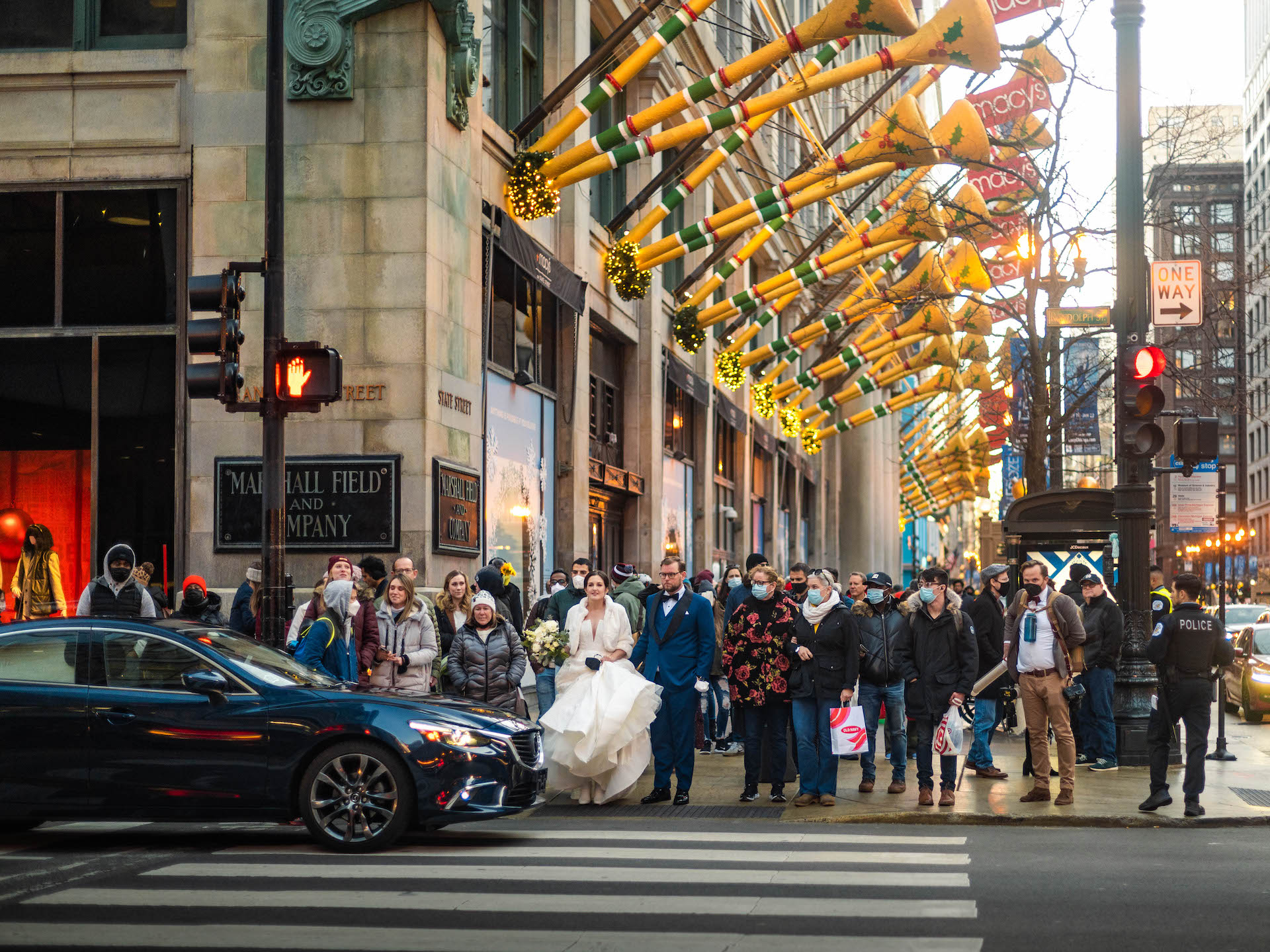 Pedestrian activity
State Street pedestrian counts reached new highs in December. The month's average rate of 64.7 percent surpassed November's rate to become the highest yet. Likewise, a recovery rate of 71.6 percent during the week of December 13 is the highest since pre-pandemic levels. The surge of pedestrians manifested in over one million weekly visitors to State Street in the Loop—a count not seen since early October.
"We're hopeful that this increase in pedestrian activity will continue throughout 2022 as new arts and culture experiences open and Chicagoans and tourists alike aim to enjoy the Loop this winter," said Commissioner Erin Harkey, Chicago Department of Cultural Affairs and Special Events. "Workers and visitors are vital to our city's creative economy, and the central business district is buoyed by their energy."
Office occupancy
As expected, holiday workplace closures contributed to the annual dip in office human occupancy. Early in December, however, return-to-work momentum sustained encouraging week-over-week occupancy rates of 38 percent of 2019 levels – well within striking distance of the 39.1 percent peak in late November. Chicagoland remained competitive with the nation's largest metros, ending the year with a December occupancy rate exceeding that of New York and the Bay Area, and on par with Washington, D.C.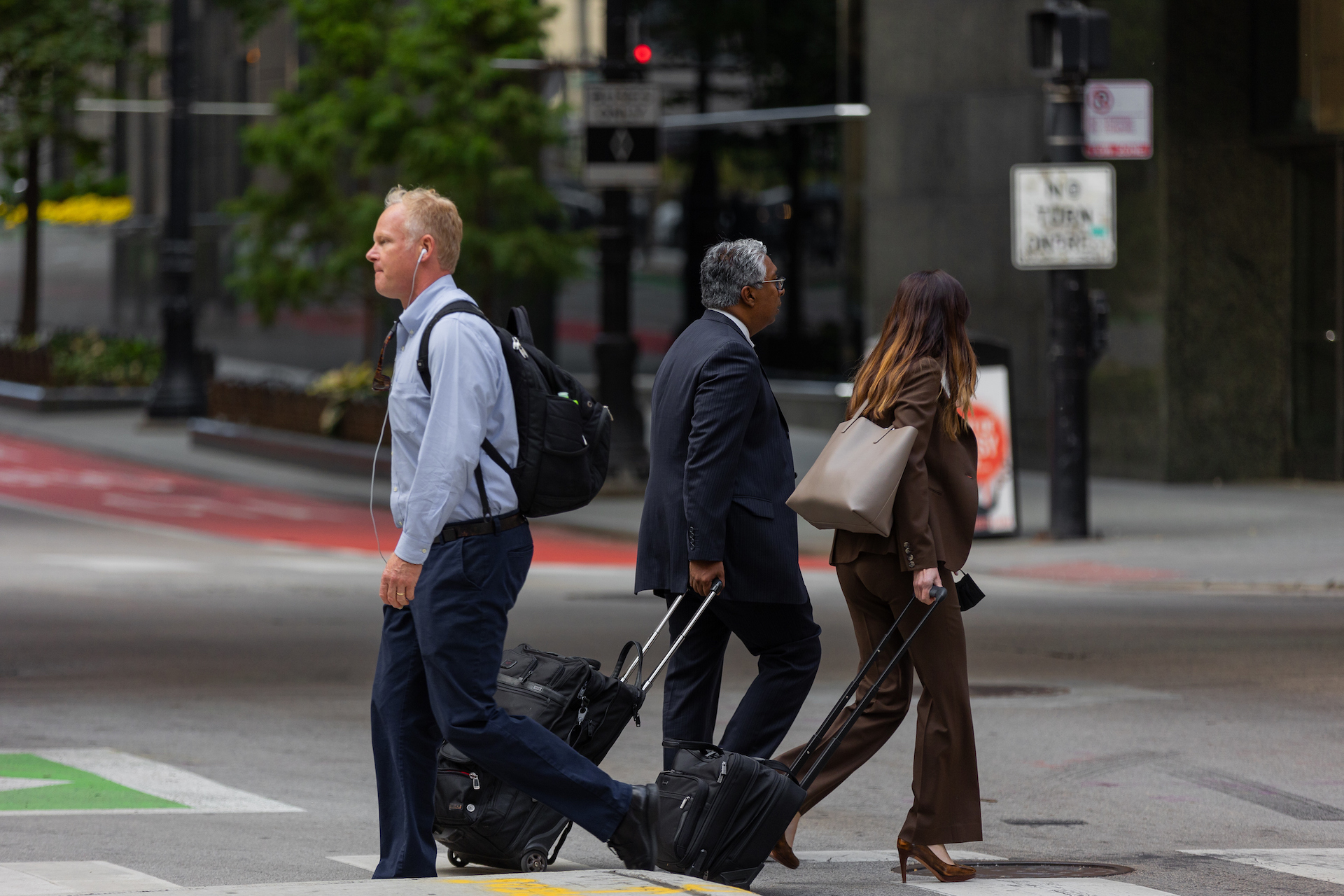 Parking reservations
After months of operating at over 100 percent of 2019 levels, parking levels dipped to 83 percent and 89 percent the final weeks of December. Loop business closures due to the holidays likely contributed to less frequent downtown parking activity. Parking bookings remain strong, though, entering 2022 near 100 percent of their 2019 operations.
Parking garages
Fewer workers in the Loop in December contributed to a decline in parking garage volumes, in contrast to 52 percent of 2019 levels the previous month. A similar decline in Parking Reservations suggests fewer drivers were commuting downtown as Chicagoans spent the holidays at home. Parking garage operations are expected to increase in 2022 as in-person work gradually returns.
Hotel occupancy
Occupancy rates for Loop hotels rallied for a fourth straight month, increasing to 64 percent of 2019 levels. The surge ties the previous peak recovery rate set in July 2021 and is well above the occupancy rates recorded for the same period of 2020.
"We were thrilled to celebrate the Sesquicentennial Anniversary of Palmer House, a Hilton Hotel with the city of Chicago last month. This hotel is a Loop icon and vital hub of hospitality and entertainment, and this achievement was truly a topper on the holiday season, a traditionally momentous occasion at the Palmer House," said Dean Lane, General Manager of Palmer House, A Hilton Hotel. "In 2022, we continue to honor the hotel's legacy and enduring mark on Chicago, and look forward to welcoming leisure guests and business travelers to the Loop."
CTA ridership
Figures indicate that November was CTA's second-best monthly ridership rate yet in 2021. Ridership rates surpassed 50 percent of pre-pandemic levels for three of five weeks, pushing past ridership averages set in the summer.
Systemwide, Metra reports that eight of the ten highest ridership days of the year occurred in November. The agency completed 1.6 million trips for the month. Excluding Thanksgiving weekend, average weekday ridership increased to 81,100 passengers. The growth represents 27 percent of 2019 ridership and a 223 percent Year-to-Date increase from 2020 levels.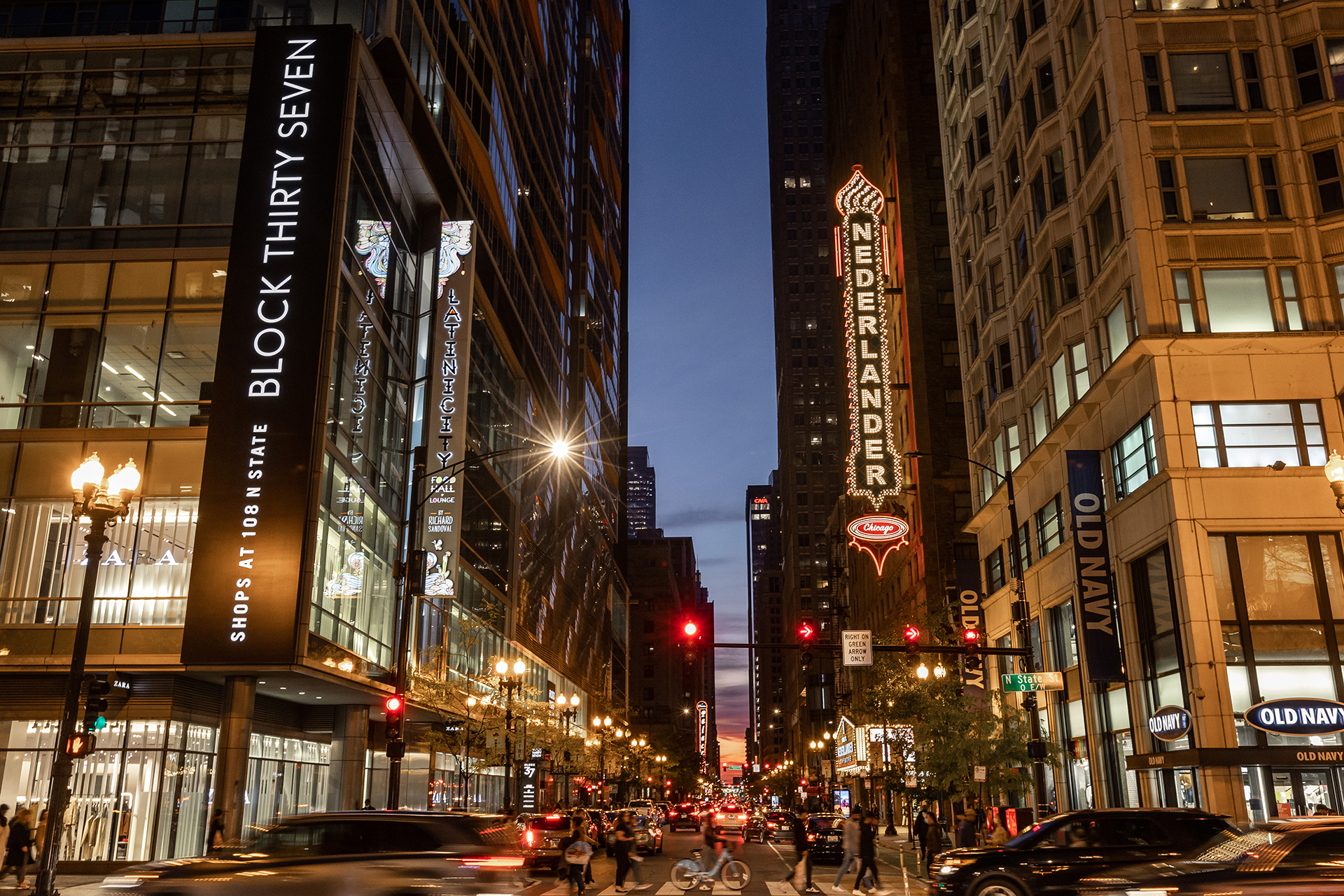 For those Loop workers who continue to return downtown, Chicago Loop Alliance has created a Back to Work Toolkit that can be found at LoopChicago.com/BackToWork. The toolkit includes insider tips for working downtown in the Loop for those who never left, as well as those who are returning for the first time. Find useful information on how to safely get downtown; what's new in the Loop; what the Loop looks like these days; lunch and happy hour spots; and more.
Chicago Loop Alliance invites people to share their experiences downtown on social media using #BackInTheLoop.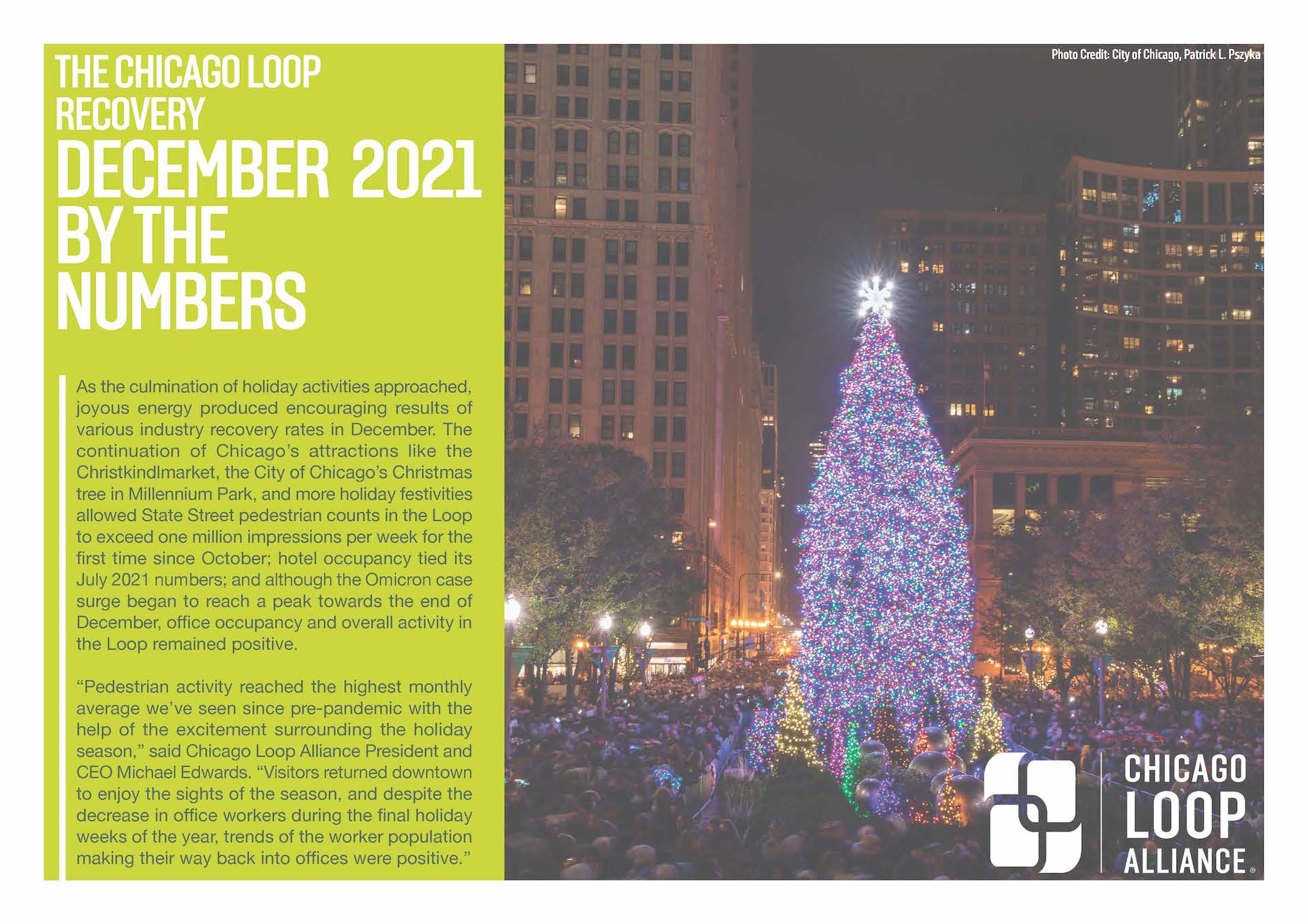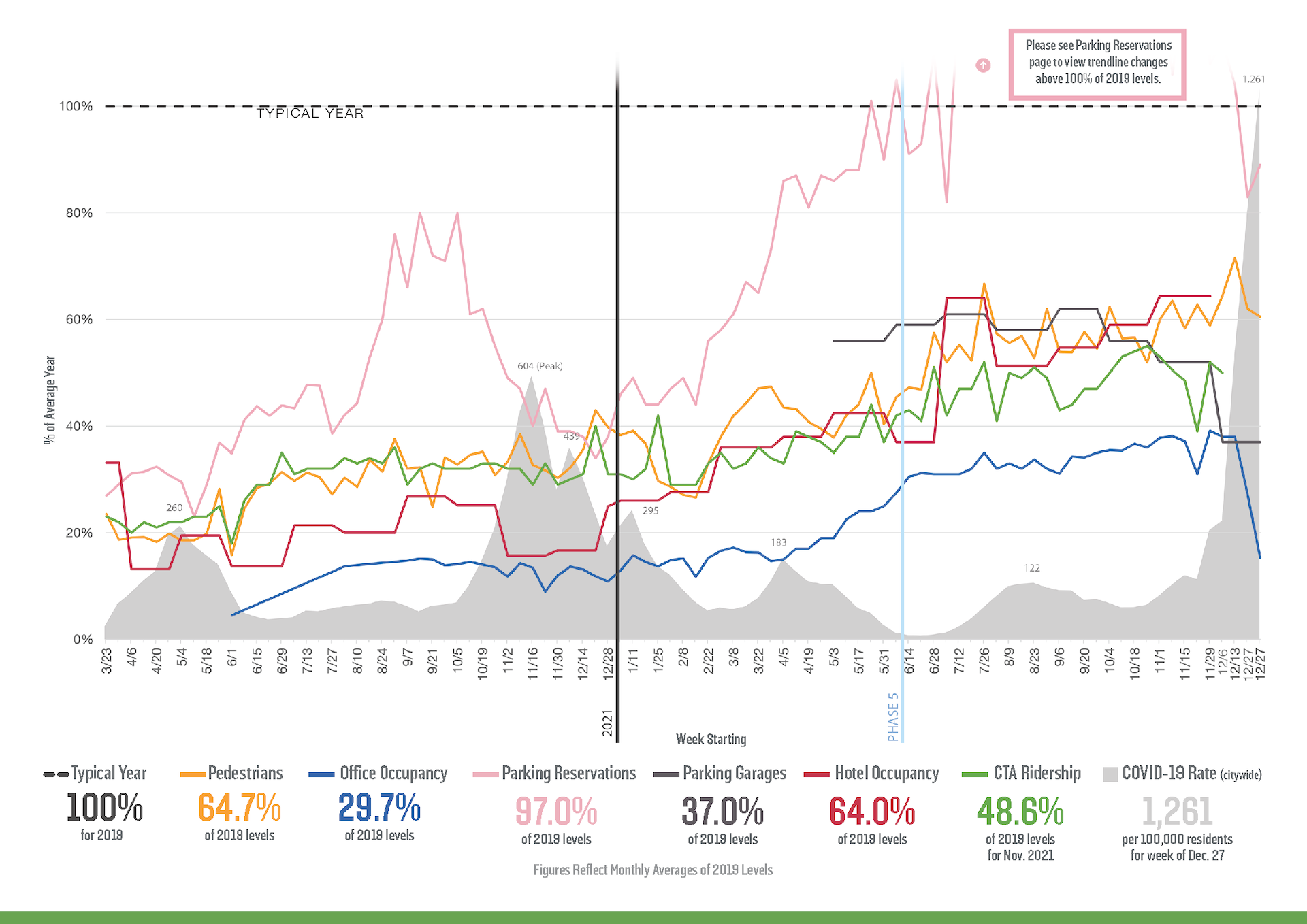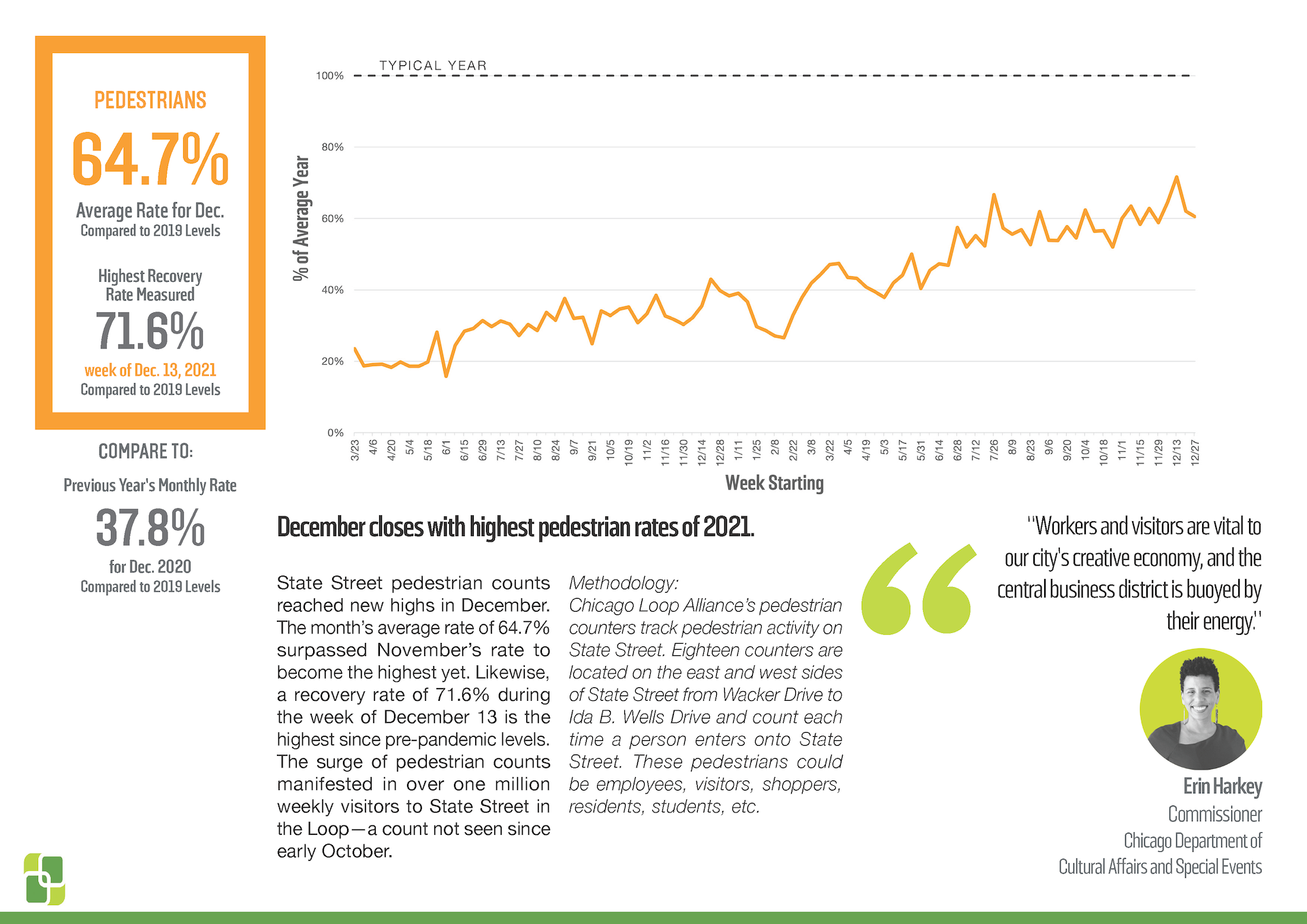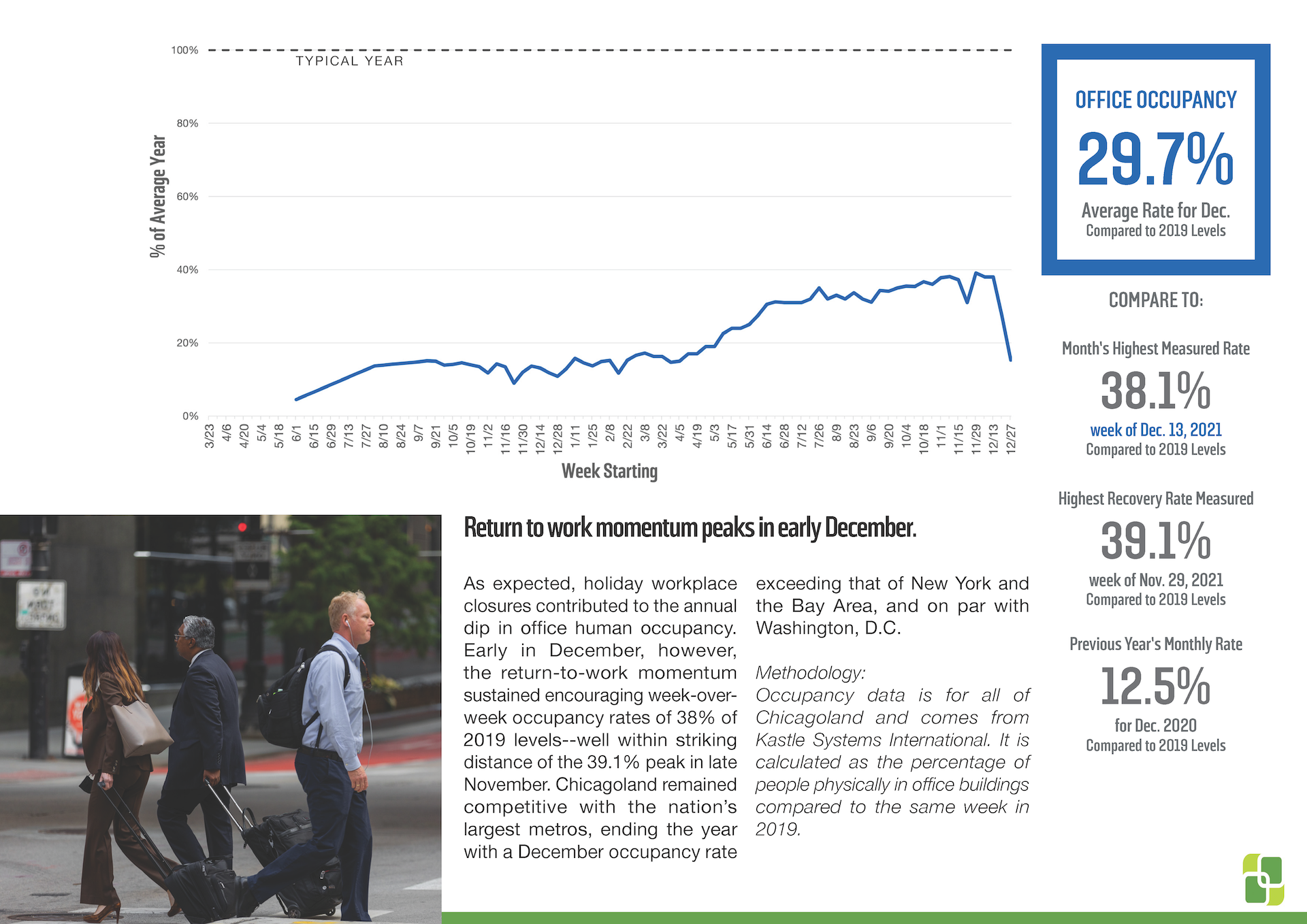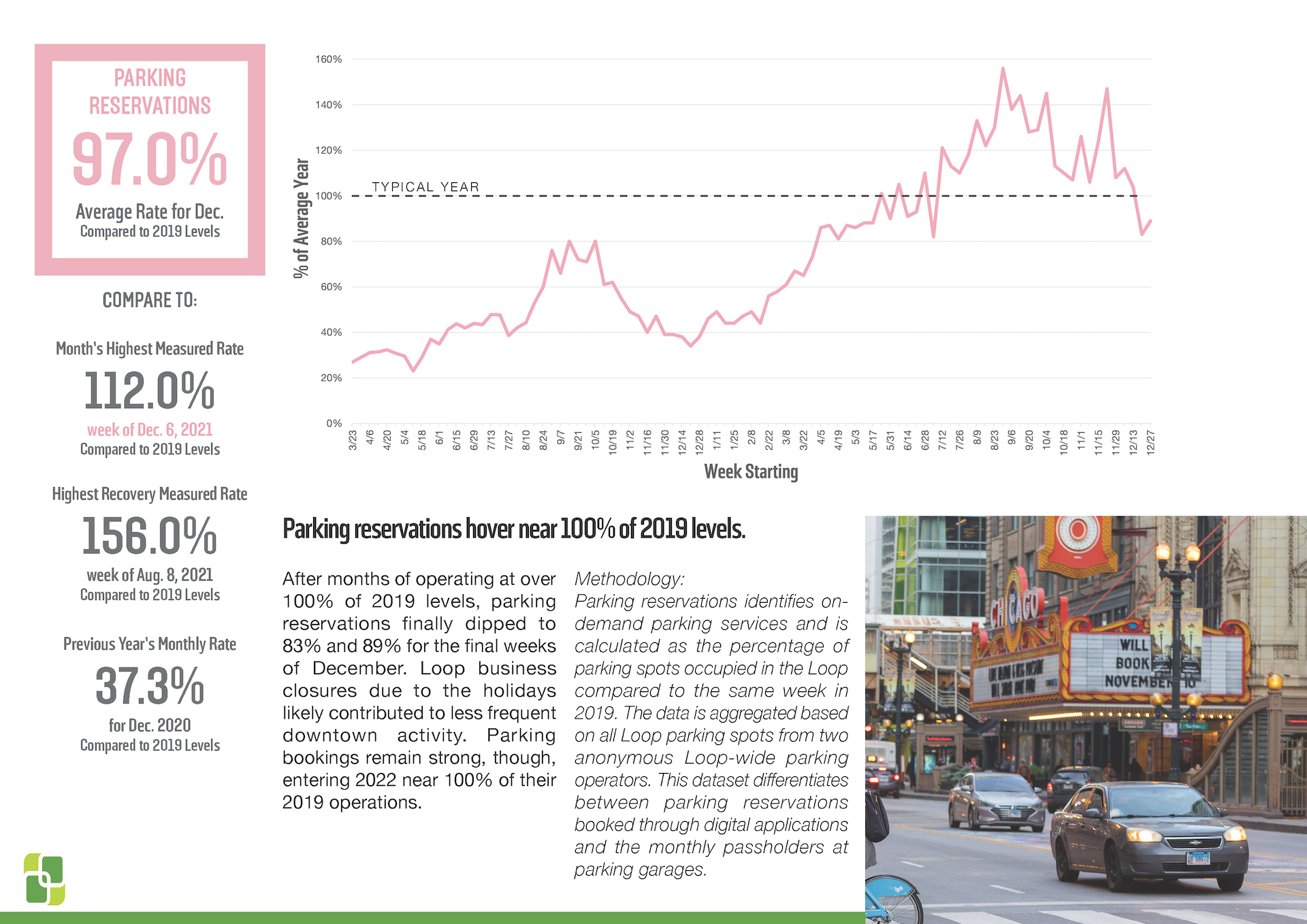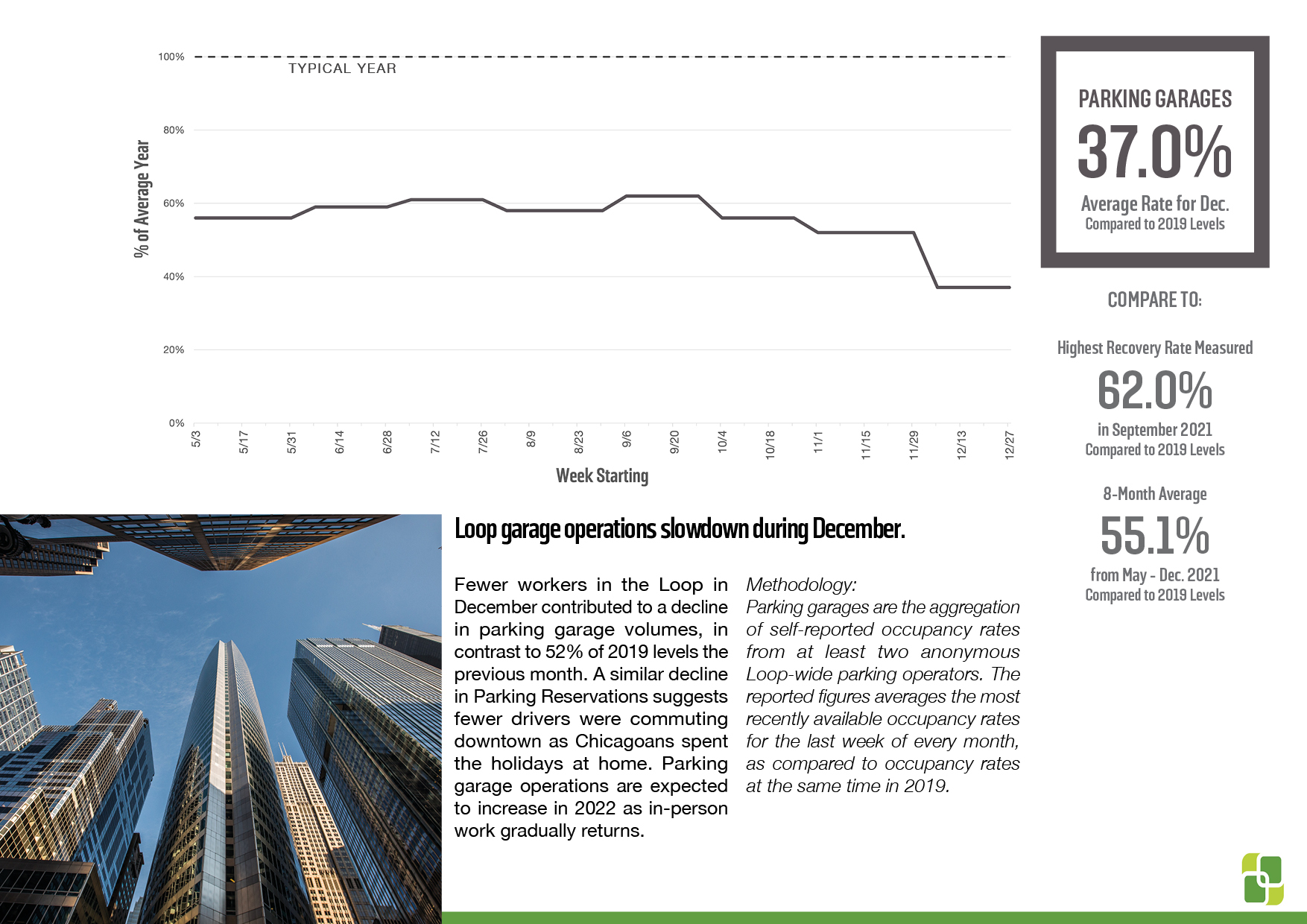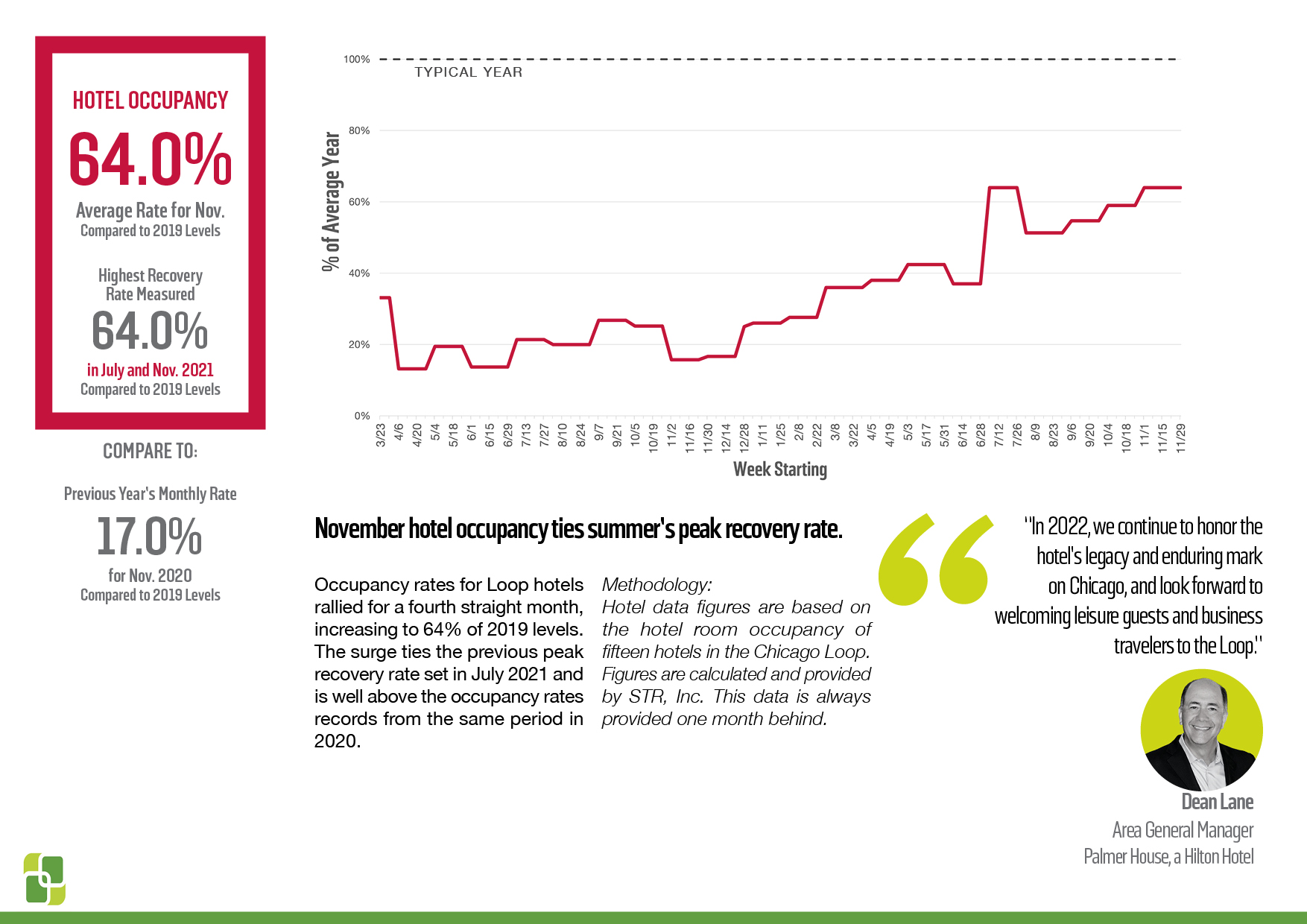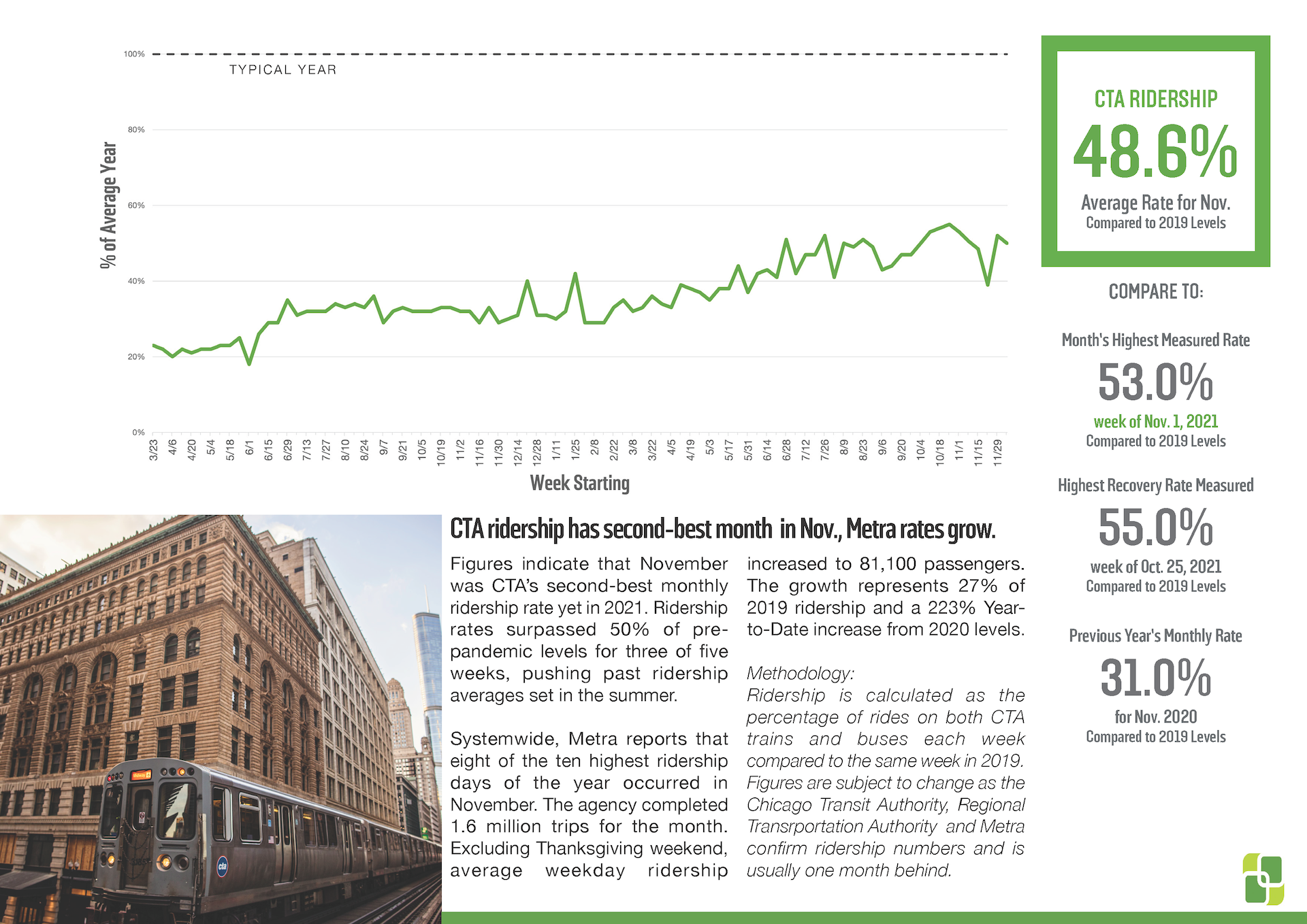 You Might Be Interested In: