7 MIN READ – Chicago Loop Alliance is announcing the lineup for the first Sundays on State event, taking place from 11 a.m. to 8 p.m. on Sunday, July 11, on State Street from Lake to Madison. Sundays on State is an ambitious open streets project that is free and open to the public. It will take place on July 11, 18 and 25, Aug. 8, 22 and 29 and Sept. 5 and 12. Note that there will be no events on Aug. 1 or 15. Those who register to attend Sundays on State at LoopChicago.com/Sundays will be automatically entered for a chance to win a $1,000 Loop staycation package.
---
The July 11 Sundays on State event will feature more than 70 on-street activations throughout the day. These activations were submitted by community members and organizations from all over the Chicagoland area and selected by a committee led by Chicago Loop Alliance. July 11 will feature the following list of activations, plus even more surprises. The event's schedule, participants and acts are subject to change. Visit LoopChicago.com/Sundays for the most up-to-date details.
Arts and culture
American Writers Museum – writing activations including typewriters for attendees to use, their My America: Immigrant and Refugee Writers Today exhibit with luggage tags for attendees to write their family's immigration story, and their Word Play exhibit with mad-lib and magnetic poetry games
Aaron Pierre Brown – a stylish, open-air artist salon setting for live art demonstrations
Cabinet of Curiosity – alt-country honky tonk musician Michelle Billingsley performs live in a 12-foot-tall sculptural dress, while the dress is live painted by artists
Caricatures by Mary Ellen – live caricature artist
Center for Decision Research, University of Chicago Booth School of Business – a pop-up behavioral science discovery center where attendees can participate in research studies on the processes by which intuition, reasoning and social interaction produce beliefs, judgments and choices
Chanellie –a self-care DIY day where you can make your own coffee clay masks, use their paint and sip kit, write on their Tanuki writing kits and be in a safe space to decompress, mingle and self-care.
The Chicago Chorus Girl Project – pop-up Rockettes-style dance performance
Chicago Film Society – projecting movies on the side of the Gene Siskel Film Center
Chicago Public Library – interactive showcases of projects created in YOUmedia (teen space) and Maker Lab (adult space), as well as offering library cards and additional resources
CircEsteem – circus performance including an aerial rig
The Climate Reality Project – raising support and awareness for moving to a clean, green future
DJ Seasonal Frequency – electronic music
Family-ism Face Paint Factory – professional face painting and a photo backdrop for selfies
Freelance Wrestling – exhibition of local Chicago performers and students from the Freelance Wrestling academy

Freelife Records/ A Logic - State Street Collective Cyphers podcast, featuring cultural uplift and a no-violence music mandate

FromBupkis – handmade pottery for sale

Illinois Science Council – engagement with a variety of different scientists in memorable, fun, and non-intimidating ways

The Joffrey Ballet – Academy students will perform two to three dance pieces, and the Community Engagement Extension program students will perform three dance pieces
The Laughing Hearts – original live music
Millar Brass Ensemble – live light classical, pop and jazz music
Metrix, Chicago's New Hero – book promotion for a child-designed, mother-supported comic book superhero named Metrix, along with a youth literacy campaign

OperaGram – mini-concert of operatic arias, followed by an improvised operatic number with audience participation, and a free singing telegram awarded to an audience member

Paint the City – Ground Mural Painting – live mural painting on the State Street median outside of the Chicago Theatre
Paint the City – Xperience – drumline performances, live body painting, artist-led mask-making workshop and Sublime Taco food truck, whose proceeds will go toward providing food, clothing, supplies and other resources to people experiencing homelessness
Plein Air painters – 12 artists live painting an iconic Loop scene – the Chicago Theatre and State/Lake 'L' station
Porchlight Music Theatre – karaoke-style Broadway and pop song performances and sing-along
Soulphonetics – electronic music by live DJs, accompanied by a live percussionist and dancers, featuring Afro-Latin and world grooves
The South Side Jazz Coalition – a jazz lounge with albums on a record player (taking requests), comfortable seating and two live performances
Sweet Kay Bluegrass – acoustic bluegrass band with blues and rock influences, drawing heavily on the music of the Grateful Dead
THUG Hippie – a gently guided drum and dance circle that embraces diversity and models what true inclusion looks like
Tours with Mike – free, 20-minute architecture and history tours of State Street from Lake to Madison, from 2-5 p.m.
Trinity Academy of Irish Dance – Irish dance performances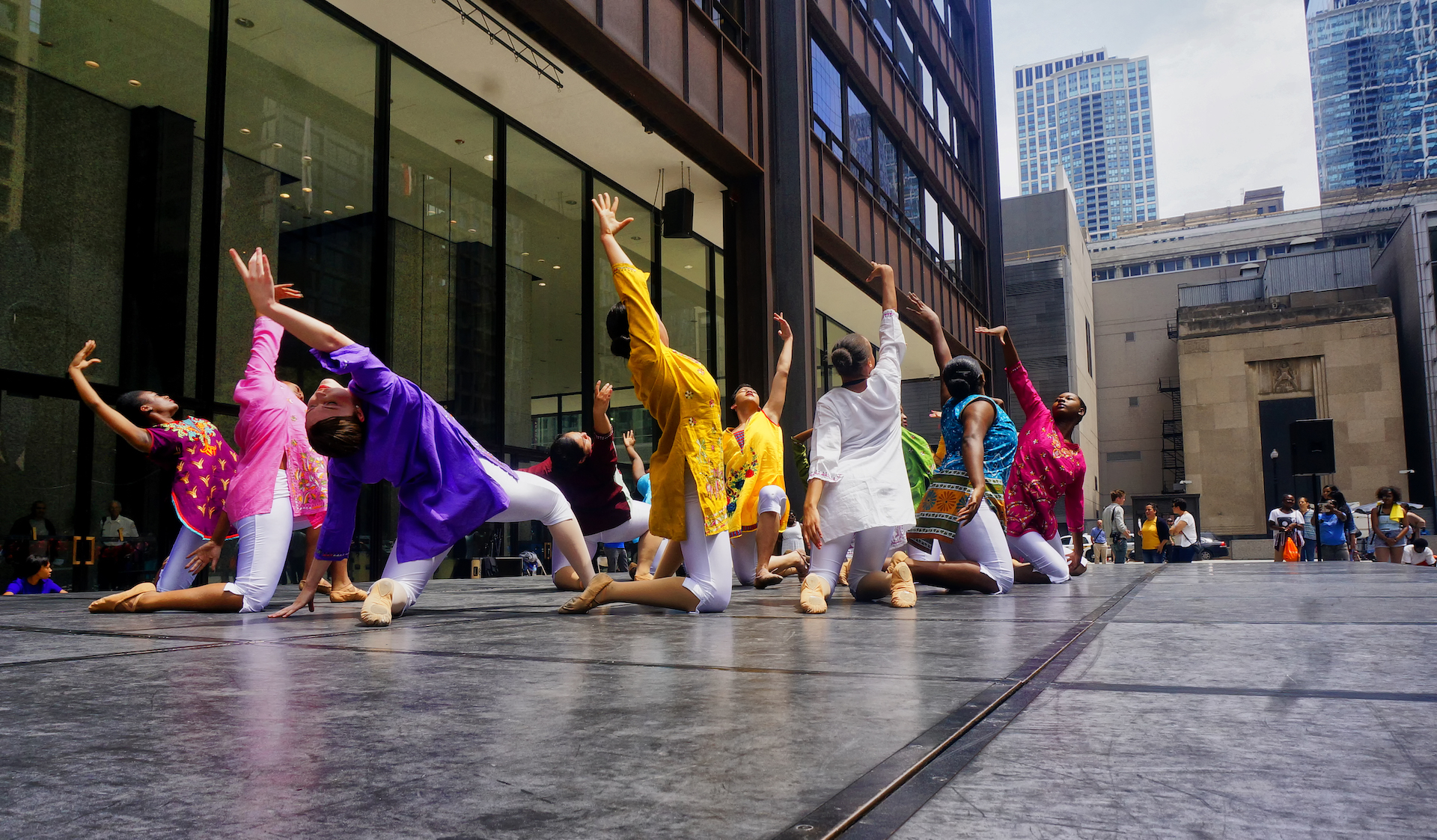 Active recreation
Ballet Chicago – live creative movement classes for ages 3 and older and stretch classes for all ages, with live flute performances, DIY crafts and a red carpet-style step and repeat for photos
The Bar Method Gold Coast – barre workout class that incorporates elements of Pilates, yoga and other strength training workouts
Bikram Yoga Chicago – free hot yoga classes on State Street

The Body Shop – new product demonstrations and kids' activities

CHI-SOCIETY – outdoor fitness classes including boxing, yoga, Pilates, strength, barre and meditation
CircEsteem – an opportunity for youth in attendance to try out some featured circus skills
Dzika Fitness – Chicago-made, trademarked training program bringing pop music-fueled fitness classes to the street

Fit & Fly Fitness – hula hoop demonstrations, handmade, padded, weighted hoops for sale, and other brand apparel

Mathew Churney – playing and teaching hacky sack with the goal of reducing violence

Mind Body Defense – self-defense workshop

Playbound – kids' activities like tag, chalk, music, and dancing, all led by counselors

Trinity Academy of Irish Dance – free dance lessons for children

YogaSix – yoga classes for every body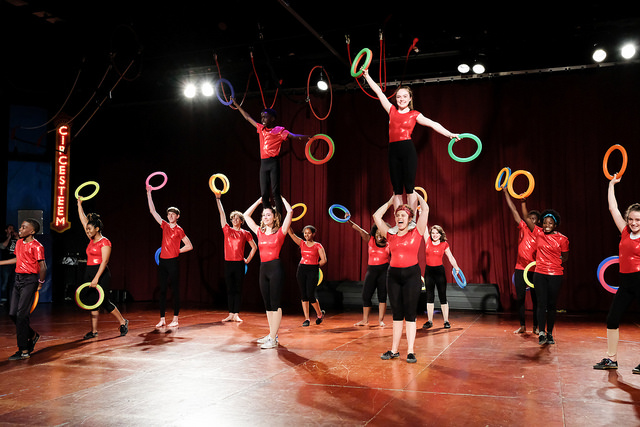 Dining
Adams Street Brewery – beer and root beer sales from the Berghoff's sister brewery

Gene Siskel Film Center - selling bags of popcorn on the street in front of their venue

Globowl – an interactive dance party that blends music, food and fun while celebrating multiculturalism
Harold's Chicken – food truck
The Walnut Room – alcoholic beverages and customer favorites, like Mrs. Hering's chicken pot pie available as a walking pot pie
thrd.coffee company, LLC – mobile coffee bar
Retail
Asa Royal Designs – a custom design business featuring free tips and tutorials on how to customize garments
Brown Babies Books, LLC – an online children's bookstore specializing in children's, teen and young adult literature written by authors of color will have a storytime space with readings from select books
Chicago Culture – a pop-up shop for this brand that celebrates the city allegiance, neighborhood pride and unique style inherent to being a Chicagoan

Clay by Clare - handmade, hypoallergenic clay earrings and necklaces

FromBupkis – women's apparel boutique

Half Day CBD – educational sessions and one-on-one consultations around hemp-based CBD products
Insurance Navy – free giveaways and representatives to answer insurance questions
It's Oksana – a pop-up store based in linen fabrics, featuring Ukrainian-based products

Kiwi's Boutique – a miniature clothing boutique and fashion show

Loop Wear – a leading online destination for men and women's contemporary fashion and streetwear
Macy's – pop-up sidewalk shop
Nordstrom Rack – a sidewalk sale in front of the store featuring their best grab-and-go, festival-ready items
Open Books – a pop-up bookselling event with all proceeds funding their literacy programs
Primark – vintage 1963 Metro Mite vehicle for photo ops, cornhole games, fashionable mannequins and product giveaways
Project Onward – artwork for sale from this studio and gallery featuring artists with developmental disabilities and/or mental disorders
Strobel Dentistry – a dental office providing proper toothbrushing tutorials for children, as well as an art activity where kids can create imprints out of dental impression alginate material (similar to clay)
Sylvia's BackRoom – a collaboration of vintage sellers all in one place, bringing you the best in vintage, artsy, and oddities. Find one-of-kind treasures from days gone by including racks of clothing and accessories, art, textiles, jewelry, accent furniture, home decor, eyewear, and so much more.
Turning the Page – an education non-profit that works with North Lawndale elementary schools will have a bookstore pop-up with sales funding their nonprofit work
Winsome – pop-up store for this online-based business selling women's clothing, jewelry made locally and around the U.S. and sustainable home accessories
Performance Schedule – Lake-Randolph
11 a.m. Cabinet of Curiosity
Noon Sweet Kay Bluegrass
Noon-3 p.m. DJ Seasonal Frequency
1 p.m. Laughing Heart

3 p.m. Freelance Wrestling performance

5 p.m. Paint the City Xperience
6 p.m. Freelance Wrestling performance
7 p.m. Millar Brass Band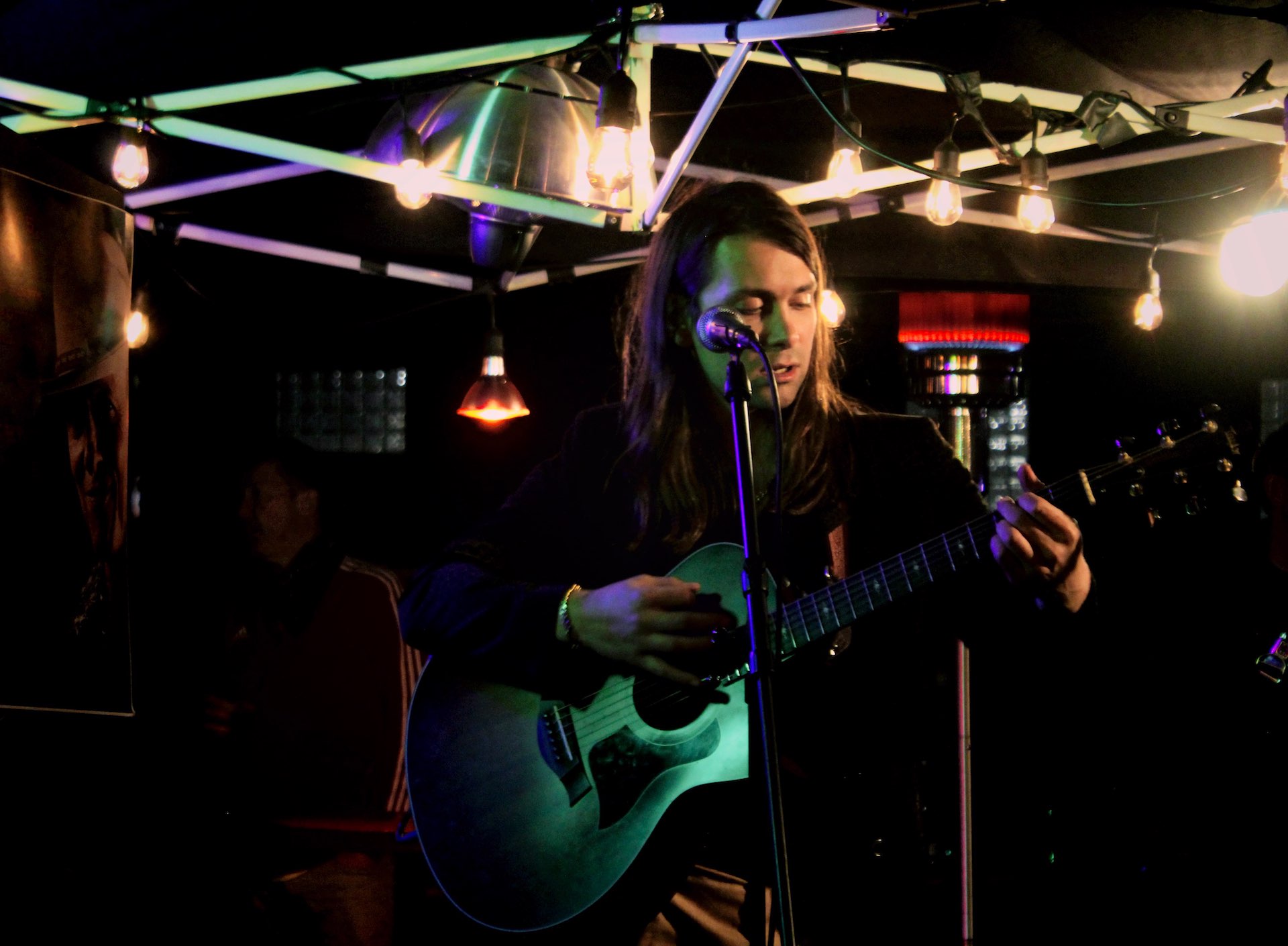 Performance Schedule – Washington-Madison (on stage)
11 a.m. Bikram Yoga Chicago class
11:30 a.m. CircEsteem
12:30 p.m. The Joffrey Ballet Academy and Community Engagement Extension students
2 p.m. The South Side Jazz Coalition
3:30 p.m. The Chicago Chorus Girl Project
4 p.m. Porchlight Music Theatre
5:30 p.m. Trinity Academy of Irish Dance
7 p.m. Soulphonetics (DJs)
"We can't wait to welcome everyone downtown for our first Sundays on State event," said Chicago Loop Alliance President and CEO Michael Edwards. "This is going to be State Street like you've never experienced it before. It's not every day you get to watch a wrestling match or take a yoga class in the middle of the most iconic street in Chicago. There really is something for everyone to enjoy."
"2020 took both an emotional and economic toll on all of us that will take a while to fully recover from," said Chicago Mayor Lori E. Lightfoot. "Through initiatives like Sundays on State, we can accelerate this recovery process by bringing people together from every corner of our city and beyond for some much-needed joy and providing them with opportunities to reconnect with businesses and restaurants in the Loop."
East-west streets within the program area will remain open so that retail, hotels, restaurants and residential spaces will still have access by vehicle. Signage about the street closure will be placed at the sites of the closure and two blocks out to provide ample notice to vehicles. State Street from Wacker to Lake will be used as a drop-off zone. Sundays on State will follow public health guidelines in place at the time of each event.
Sundays on State is planned to occur rain or shine. In the case of inclement weather during the events, Chicago Loop Alliance encourages guests to take a moment to enjoy the bountiful indoor shopping, dining and attractions on State Street and throughout the Loop.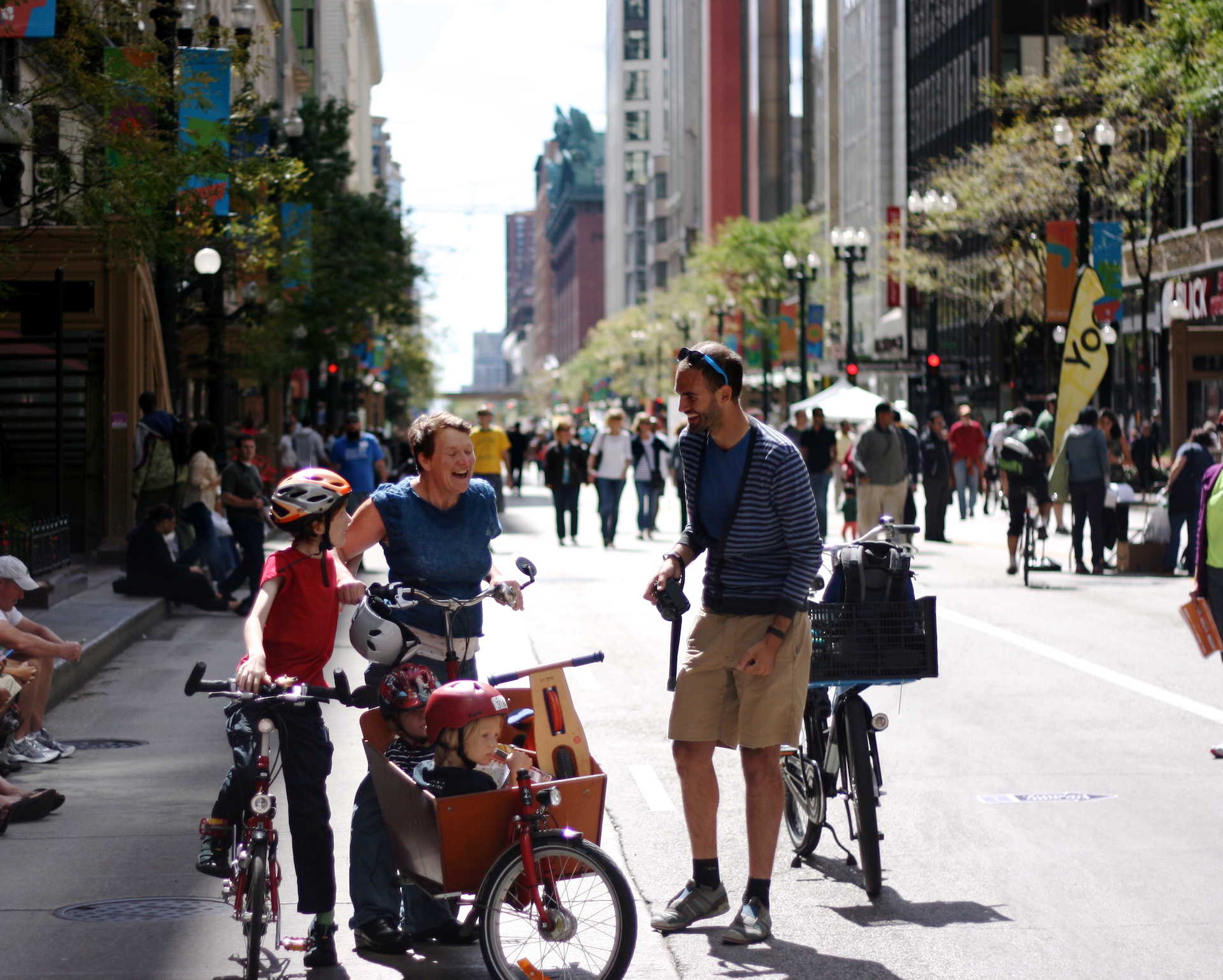 Chicago Loop Alliance and Active Transportation Alliance (ATA) transformed State Street in a similar way in 2011 and 2012 as part of ATA's Open Streets program, a beloved initiative that was put on throughout the city from 2005-2013.
Sundays on State is a project of Chicago Loop Alliance in partnership with Chicago Loop Alliance Foundation, City of Chicago, and SSA#1-2015. Event sponsors are Hilton, Allstate, Macy's, PNC, Target, and Walgreens. Community sponsors are Block 37, Cabrera Capital, Clayco, and Millennium Garages. Captivate, The Chicago Crusader, Chicago Sun-Times, Chicago Tribune, Firefly, Me-TV FM, Power 92.3, Rejoice 102.3, Soul 106.3, Vocalo, WBEZ, WGN, WLS-AM 890, 94.7 WLS-FM, 101WKQX, and WVON are media sponsors.
You Might Be Interested In: