4 MIN READ – Hilton Chicago, the historic hotel that first opened its doors in 1927 and one of Chicago's largest hotels, will reopen to guests and locals on June 10, following a year-long temporary suspension of operations due to the COVID-19 pandemic. Leading up to the reopening, Hilton Chicago organized a countdown clock to be visible through the windows of the hotel at night. The hotel's reopening contributes to the long-anticipated reopening of the city of Chicago, which is on track to lift restrictions by July 4.
---
As a member of Historic Hotels of America®, Hilton Chicago has served as one of the city's most cherished establishments for over 90 years. Its rich history boasts everything from hosting a banquet for Queen Elizabeth II to holding press conferences for former President Barack Obama. The hotel is conveniently located along the city's cultural mile on South Michigan Avenue, overlooking the beautifully landscaped grounds of Grant Park and Lake Michigan. Hilton Chicago's historic building offers 1,544 guest rooms and suites, including the famous two-story Conrad Hilton Suite, one of 13 residentially-inspired suites, and the largest hotel suite in the Midwest.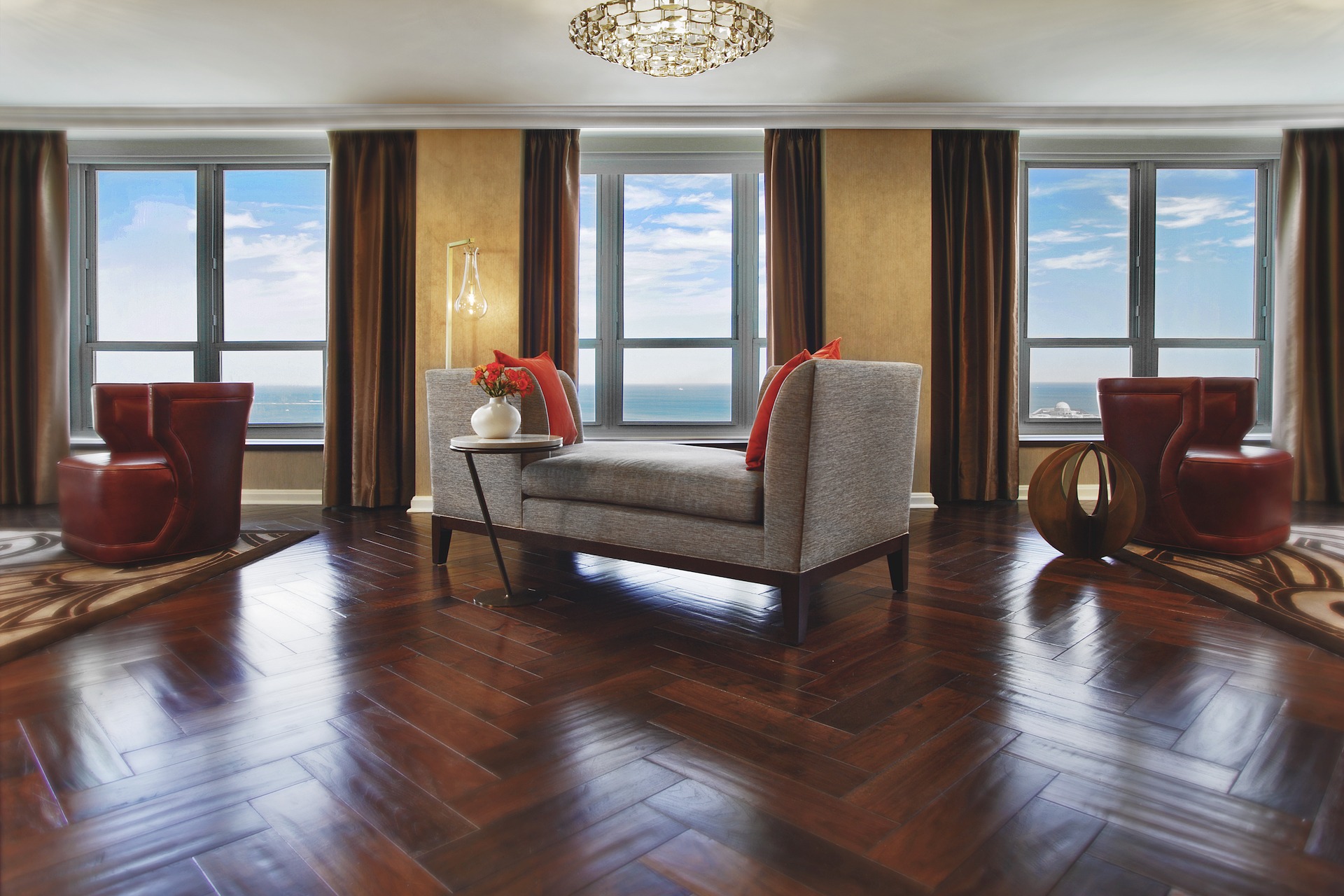 The reopening of a hotel of this size and capacity requires a heavy operational lift. John Wells, general manager for Hilton Chicago, and the entire team spent months preparing for this day. Wells stayed connected with hotel team members via a weekly hotline update to discuss reopening status and progress. With four miles of carpeting to vacuum, over 37,000 batteries to change, 1,560 guest room mini-fridges to clean, over 96,000 gallons of water to add to the swimming pool, nearly 2500 mattresses to flip, and more – the reopening has proven to be a significant responsibility that the team was ready and excited to undertake.
"It brings us immense joy to announce that Hilton Chicago will be welcoming guests again on the heels of our city's reopening," said John Wells, general manager, Hilton Chicago. "While the pandemic has been the most difficult challenge our industry and hotel has faced in its 90-year-plus history, we look forward to reopening our doors and continuing to make memories for our loyal guests while allowing our legacy as one of the most iconic hotels in Chicago to live on."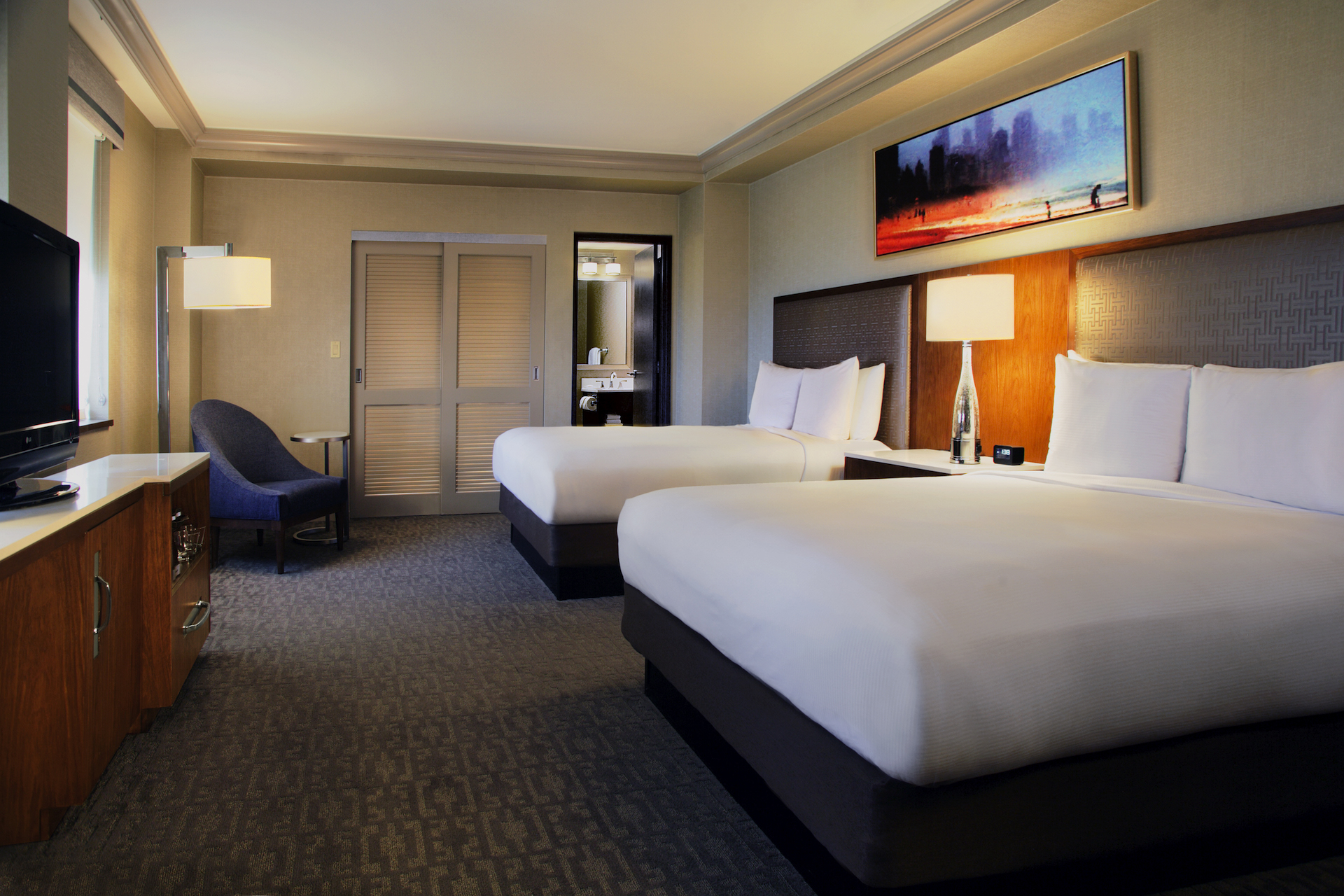 Hilton Chicago will partner with Chicago-based video messaging company Cameo to provide guests with customized celebrity welcome videos. Guests will have access to over 40,000 celebrities to connect with like Brian Urlacher, Steve Harvey, Chaka Kahn and more. Through the Pillow Talk with a Celebrity package, guests will have the opportunity to participate in personalized real-time video chats from select celebrities starting at $20,000 per evening. The package includes a 10 minute live zoom call with a celebrity of their selection in the comfort of a newly redesigned Imperial Suite featuring sweeping views of Grant Park and Lake Michigan. These lavish accommodations once played host to the likes of Queen Elizabeth II and Elizabeth Taylor. Throughout the reopening month of June, a number of complimentary celebrity 'surprise and delights' will be rewarded to guests at random, but all registered guests will have access to unlock the exclusive Cameo x Hilton Chicago white glove service and experience these celebrity interactions during their visit anytime throughout the year.
New Packages and Programming
New packages, partnerships, and room configurations are available to book starting in June including the Family Reconnection option which is perfect for groups of family or friends looking to reconnect or looking for a change of scenery surrounded by city vibrancy. This special room configuration sleeps up to 16 people, offers 8 separate bathrooms, and puts family members side by side in a series of four guestrooms along with the spacious Parlor Suite which boasts a family room and bar station all in an intimate secluded corridor. Guests who book the Family Reconnection Room Type will receive complimentary Wi-Fi and self-parking for four cars.
As a pet-friendly hotel in Chicago with an array of designated dog parks and pet-friendly experiences nearby, Hilton Chicago has launched the Fur Mama package which welcomes guests and their BFF (Best Furry Friend). The package includes a 'Fur Mama' t-shirt and a 'Paws for Thought' concierge list of nearby pet-friendly parks and pet boutiques.
Guests can also participate in Hilton Chicago's Self-Guided History Corridor Tour or explore nearby attractions such as the upcoming Lollapalooza music festival taking place in July at Grant Park or Chicago Cultural Mile, Lake Michigan, State Street Shopping, The Art Institute of Chicago and so much more.
Hilton Chicago will implement Hilton CleanStay protocols to deliver an industry-defining standard of cleanliness and disinfection. Guests who desire a contactless arrival experience can check in, choose their room, unlock their door with a Digital Key, and check out using their mobile devices through the free Hilton Honors mobile app. This option is available for guests who book directly via the Honors app or at Hilton.com.
Additionally, with over 234,000 sq. ft. of flexible meeting and events space, Hilton Chicago can cater to all meeting planner needs with Hilton EventReady with CleanStay. The program offers reimagined ways to meet and gather from creative food and beverage offers to thoughtful technology resources. For meeting and event inquiries, please visit www.hiltonchicagomeetings.com.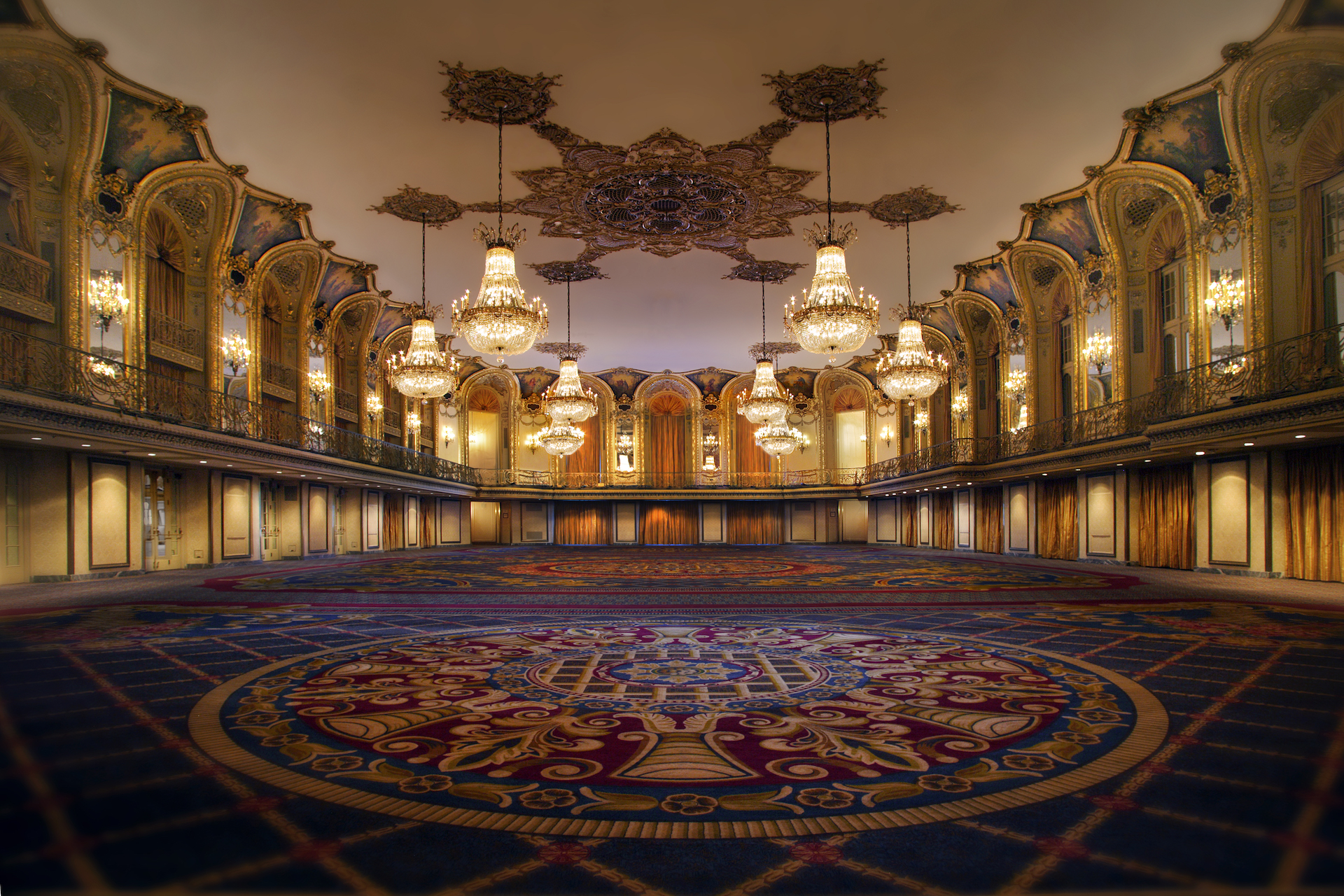 Rates start at $192 per night. Hilton Chicago is located at 720 S Michigan Ave, Chicago, IL 60605. For reservations, please visit www.hiltonchicagohotel.com or call (312) 922-4400.
You Might Be Interested In: