3 MIN READ -- After work, go out for drinks! Happy hour is happening all throughout the Loop, so you can wind down after a long day. Choose from these unique venues, each with their own style and atmosphere.
Please Note: All specials can change without notice. Always call to confirm that happy hour deals are still available before heading over.
---
Inspired lunch and happy hour in Chicago's Financial District, 90th Meridian serves a rotating seasonal food and beverage menu made with fresh, quality ingredients. Happy hour at 90th Meridian is Tuesdays through Thursdays from 3-7 p.m. Enjoy bites of delicious salmon croquettes, pork belly sliders, popcorn chicken and more for $3-14. See their full happy hour menu here.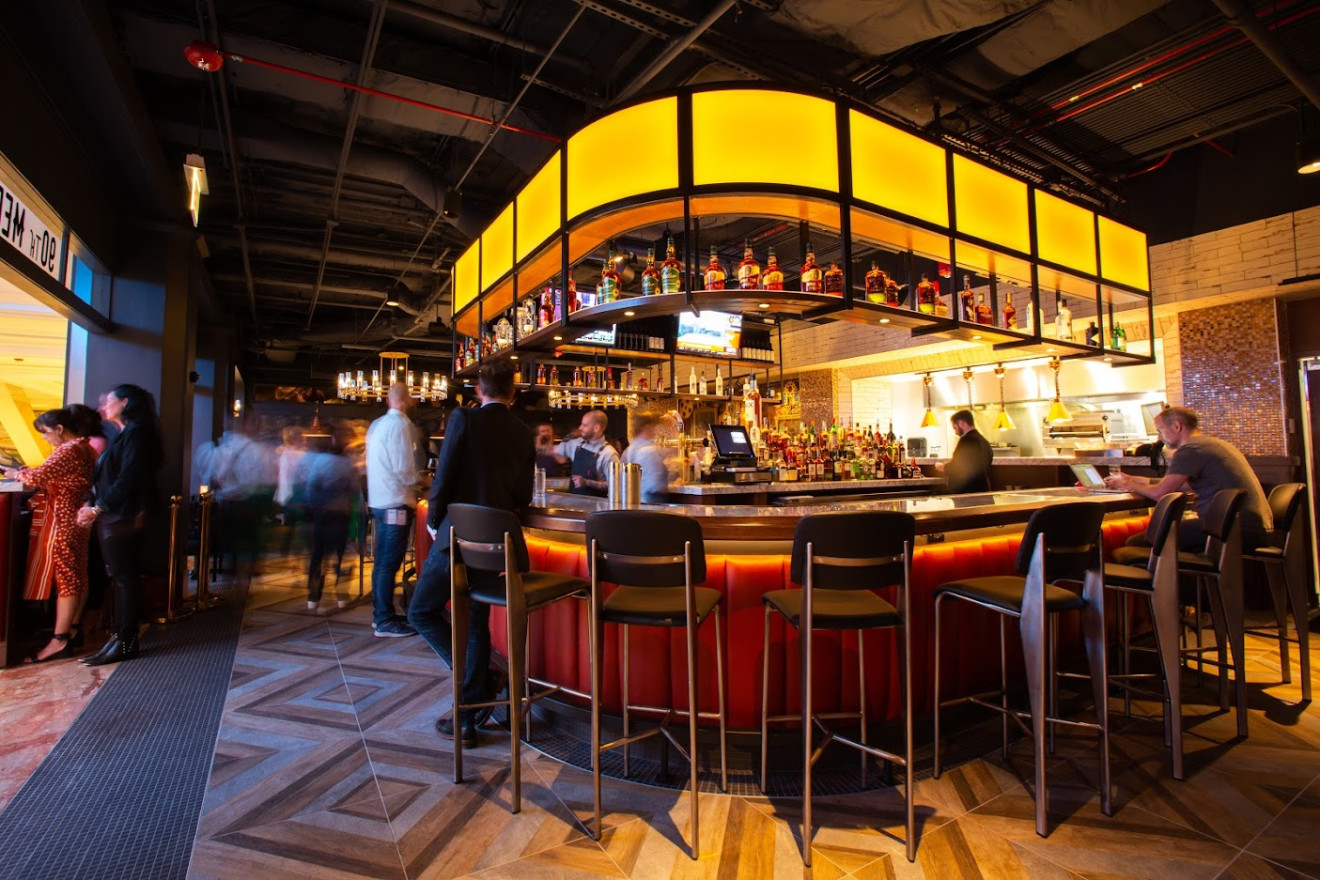 Canal Street Eatery is located right next to Union Station and is the ideal spot to stop for drinks & a bite before catching your train ride home. Join us for Happy Hour every Monday through Friday from 3PM – 6PM for $8 cocktails, $12 pizzas and more! The adjacent park, "The Green @ 320" is the perfect respite from a busy day. You can enjoy food and drinks from the Eatery and our craft cocktail spot, Afterbar. View the menu here.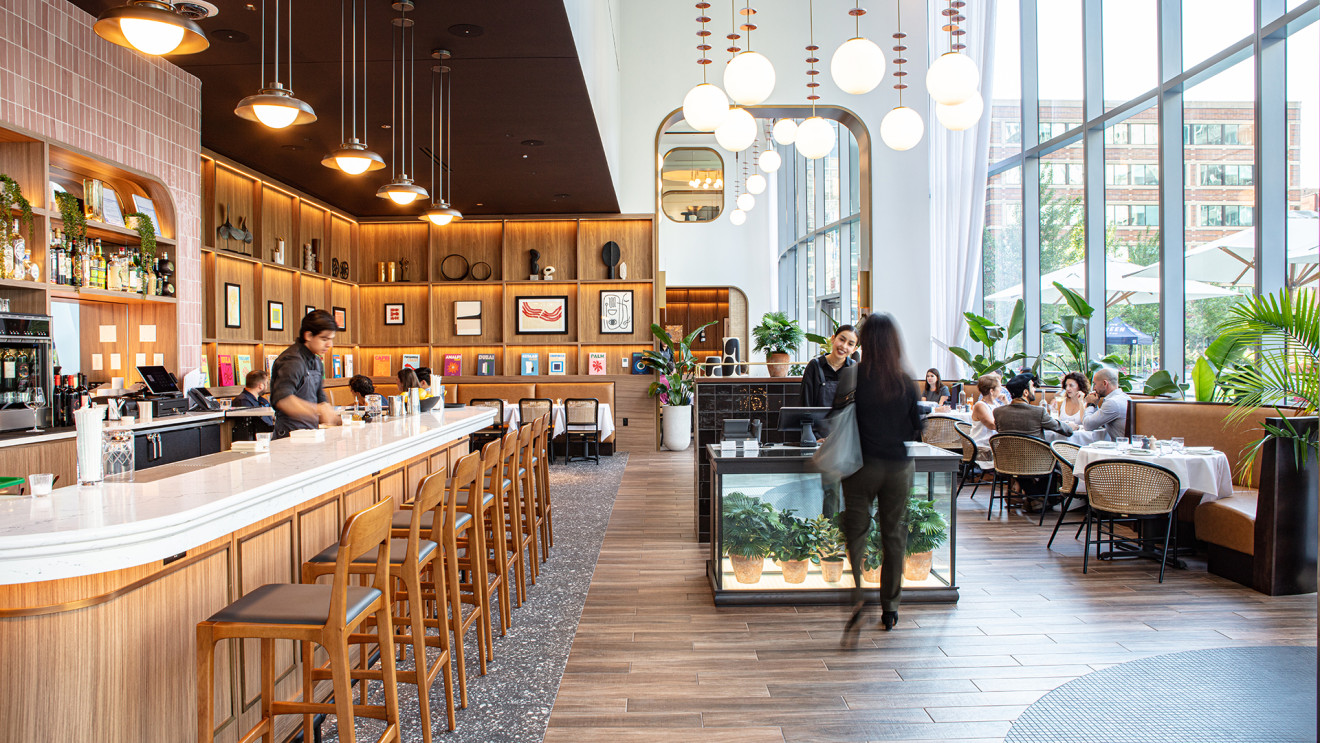 Sometimes the only way to make it through the work day is the hope of happy hour. About Last Knife's happy hour is Monday through Friday from 3-6 p.m. Now that's hope you can count on! Tap into their $5 draft beers, $6 glasses of wine, and $7 well mixers. Find more details here.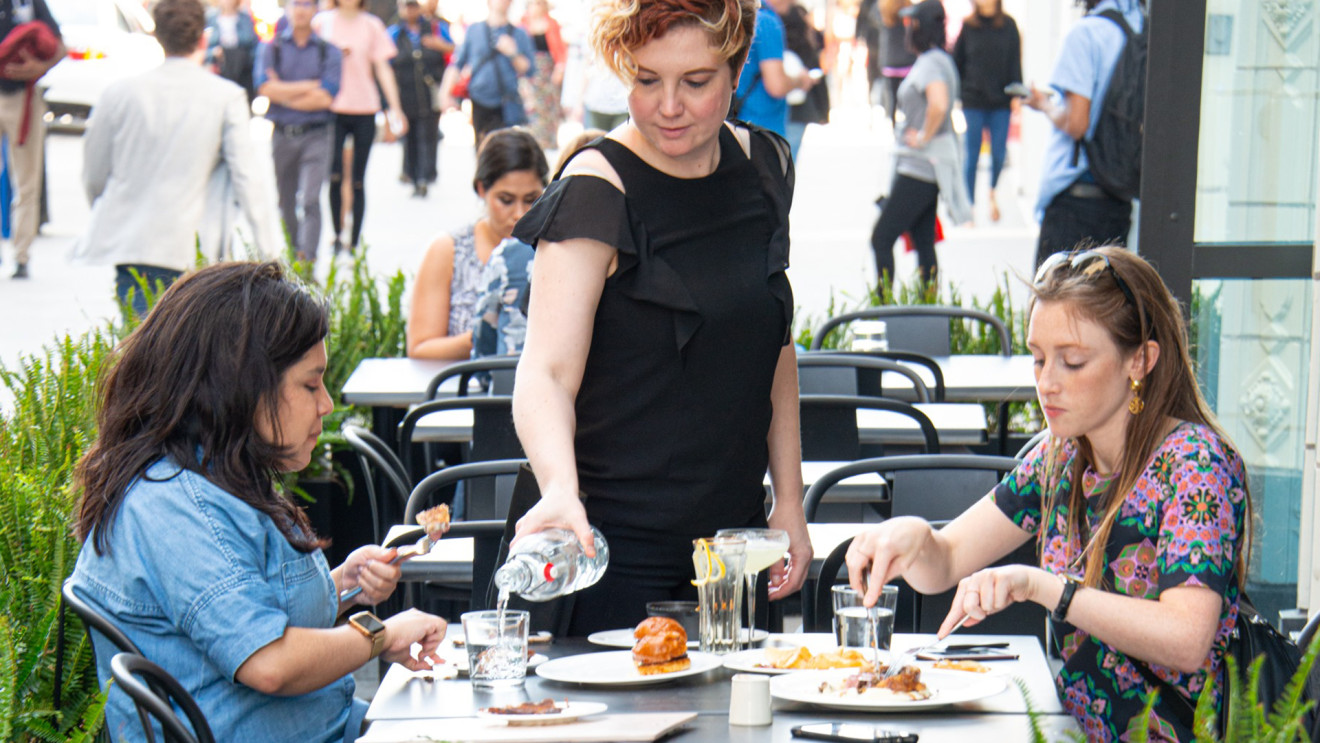 In the heart of Chicago's Loop and Theatre District, Petterino's has been a beloved downtown icon in the Chicago community for 20 years, continuing to offer the same spirit and tradition that diners know and love. Their happy hour is no exception! Join them Monday through Friday from 3-5 p.m. and 8 p.m. to close to enjoy $5 off of pizza and appetizers, $6 draft beer, and $9 wine and cocktails. Petterino's happy hour deals are available at their bar area only; view the full menu here.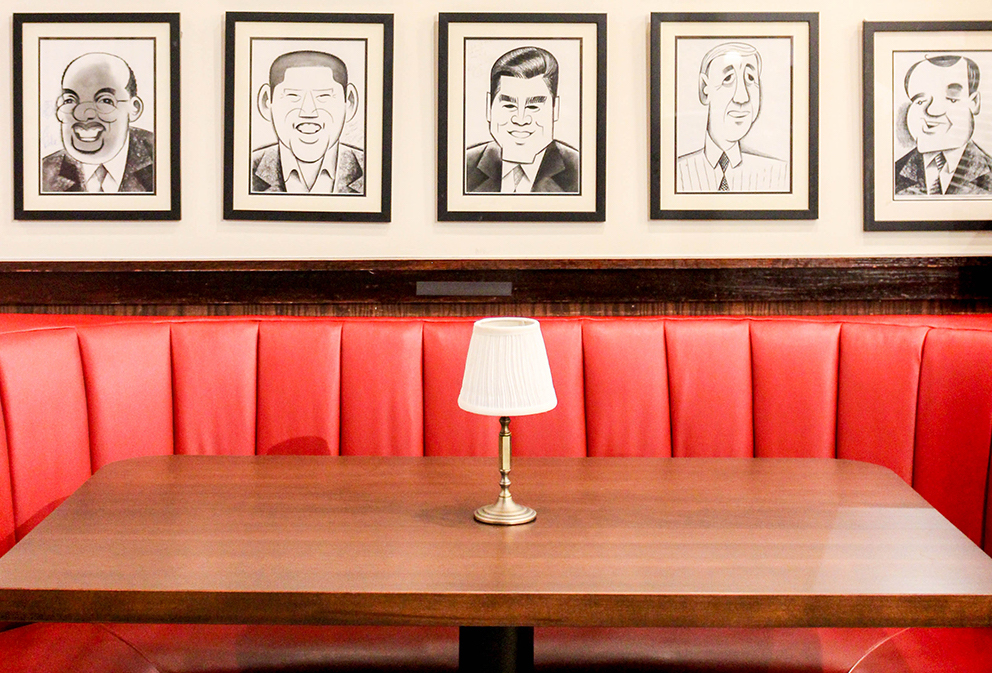 AceBounce offers an all-inclusive social experience, combining three elements of hospitality: bar, restaurant and high energy entertainment—Ping Pong. AceBounce's Happy Hour takes place weekdays from 4-7 p.m. where you can indulge in some food items from $7-10 and wash it down with a select menu of cocktails and beers for just $5. See their full menu here.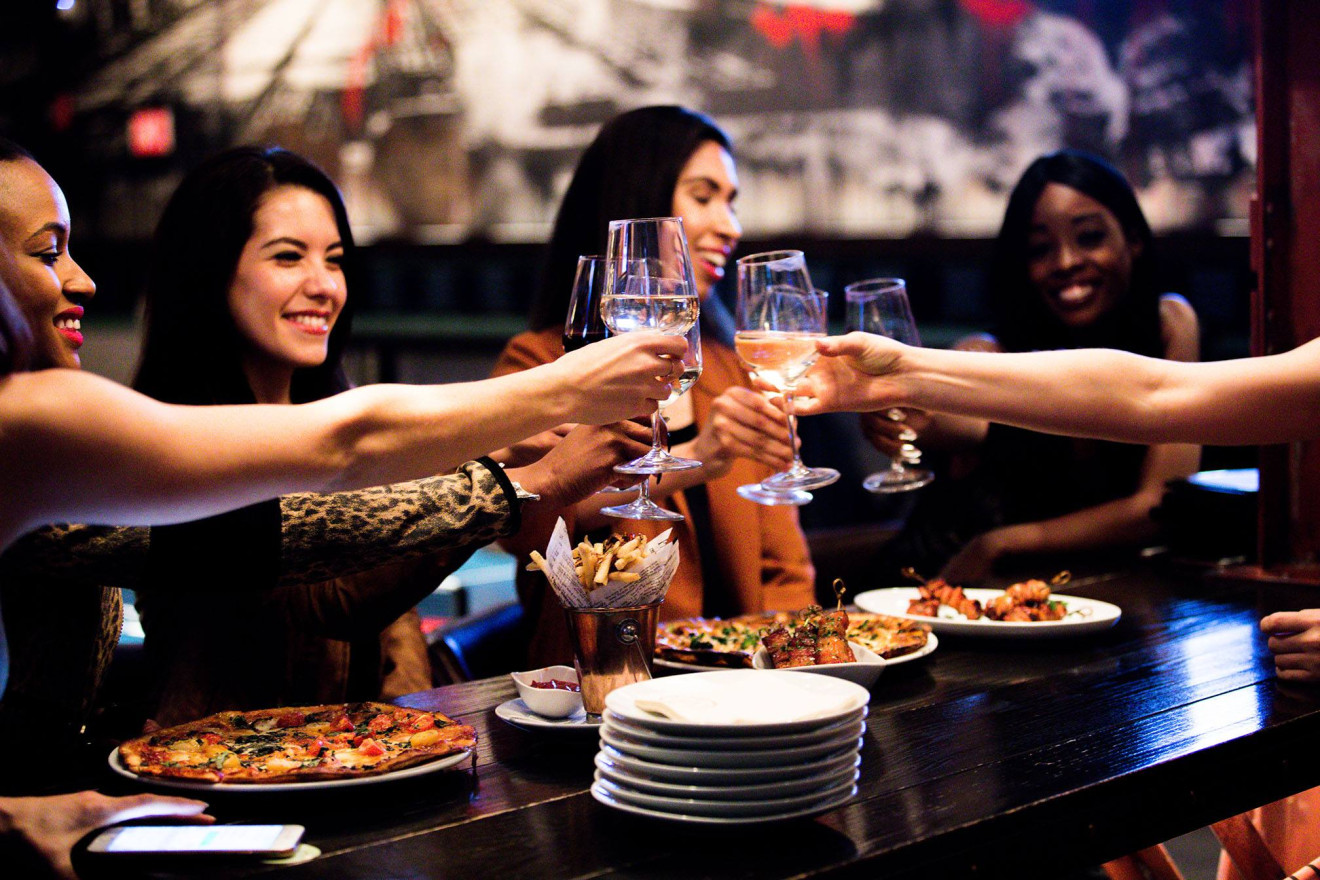 Flight Club is the home of the social darts phenomenon, featuring 14 beautiful playing areas (called Oches), two bars, and a restaurant led by Chef Rick Gresh. On their happy hour menu, available Monday through Thursday from 4 to 6 p.m., you will find: oysters for $1.50, house-made mozzarella sticks for $8, a rosé draft for $5, and more! Additionally, Flight Club's Summer Friday's specials will take place every Friday from 12 to 6 p.m., giving guests the perfect excuse to clock out early through the end of August. View their full menu here.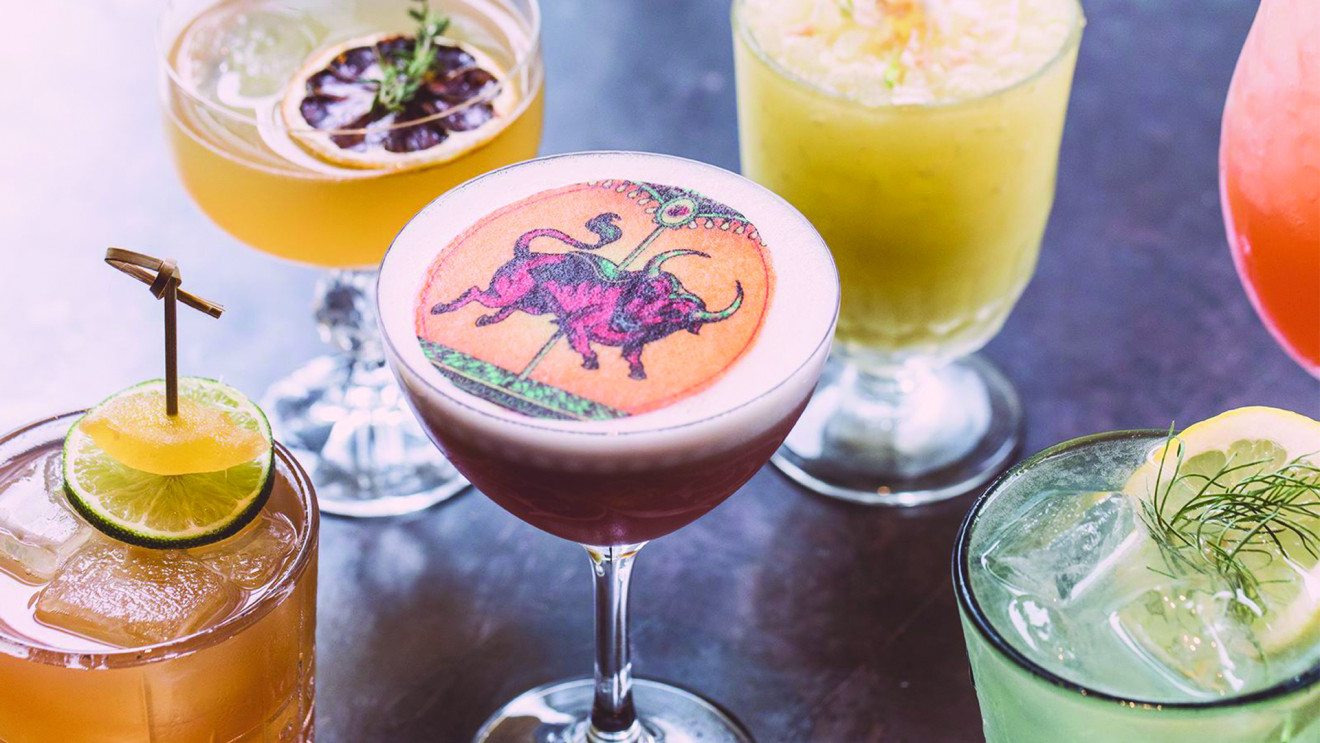 Residing within Michigan Avenue's famed Carbide & Carbon building is a stylish and modern French restaurant, serving classic French fare with a contemporary twist—and a fabulous happy hour menu. Happy hour at Venteux is Monday-Saturday from 4-6 p.m. Enjoy their oyster of the day, $9 steak tartare, and other delicious bites at $12 or less. For beverages, Venteux's happy hour offers $10 glasses of wine, $10 craft cocktails, and $5 draft beers. View the menu here.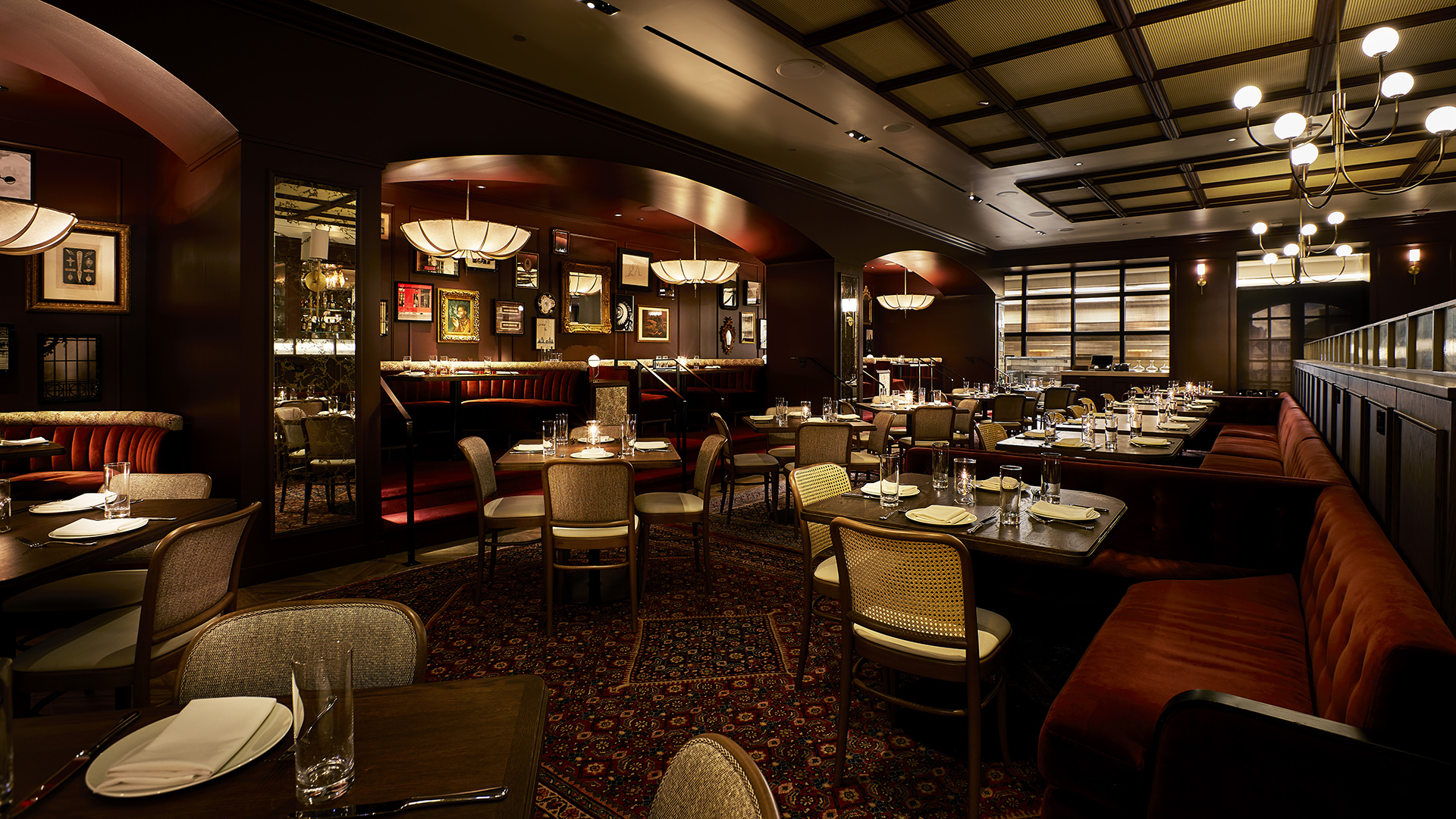 Beatrix is a neighborhood coffeehouse, restaurant and meeting place in Chicago's Loop neighborhood. Gather your friends and coworkers Monday-Friday from 3–6:00 p.m. to join Beatrix Loop for the happiest of hours! Enjoy $5 local beers, $6 select wines, $7 hand-crafted cocktails and rotating bar bites. View their full happy hour menu here.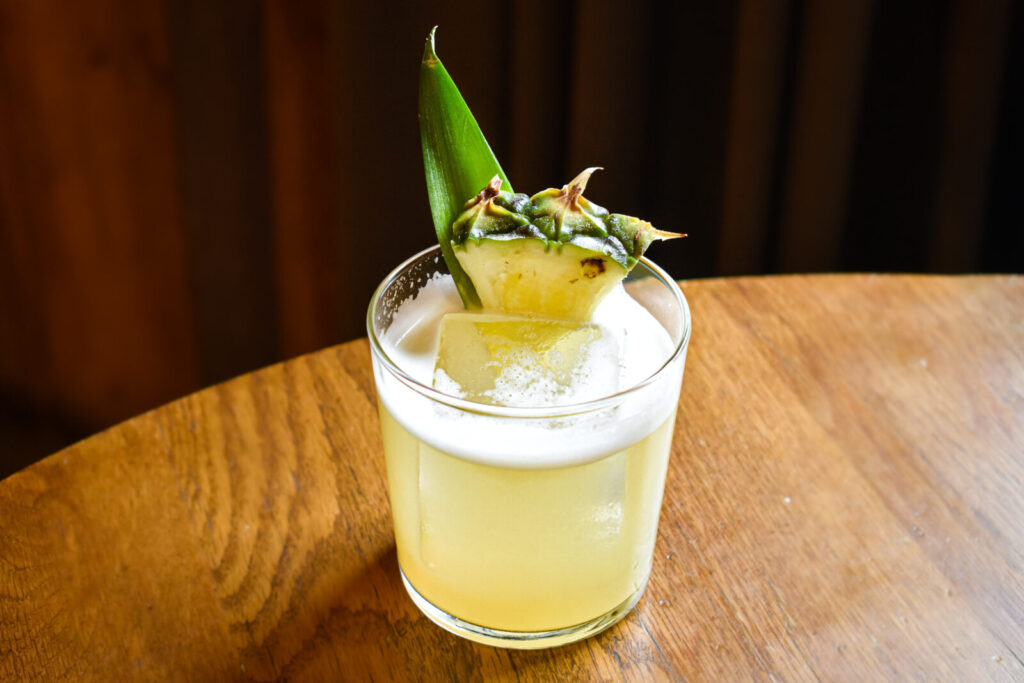 Elephant & Castle delivers a true downtown English pub experience with North American touches. Their extensive beer list offers a variety of local craft brews along with traditional European imports. Their food menu is composed of classic British dished mixed with American favorites. And their happy hour is not to be missed! Check out their Wabash location and their Adams location Monday-Friday 3-6 p.m. for $5 domestic draughts, $5 house wine, and $6 share plates like crisps and dips, onion rings, mini-sausage rolls, and sweet potato fries.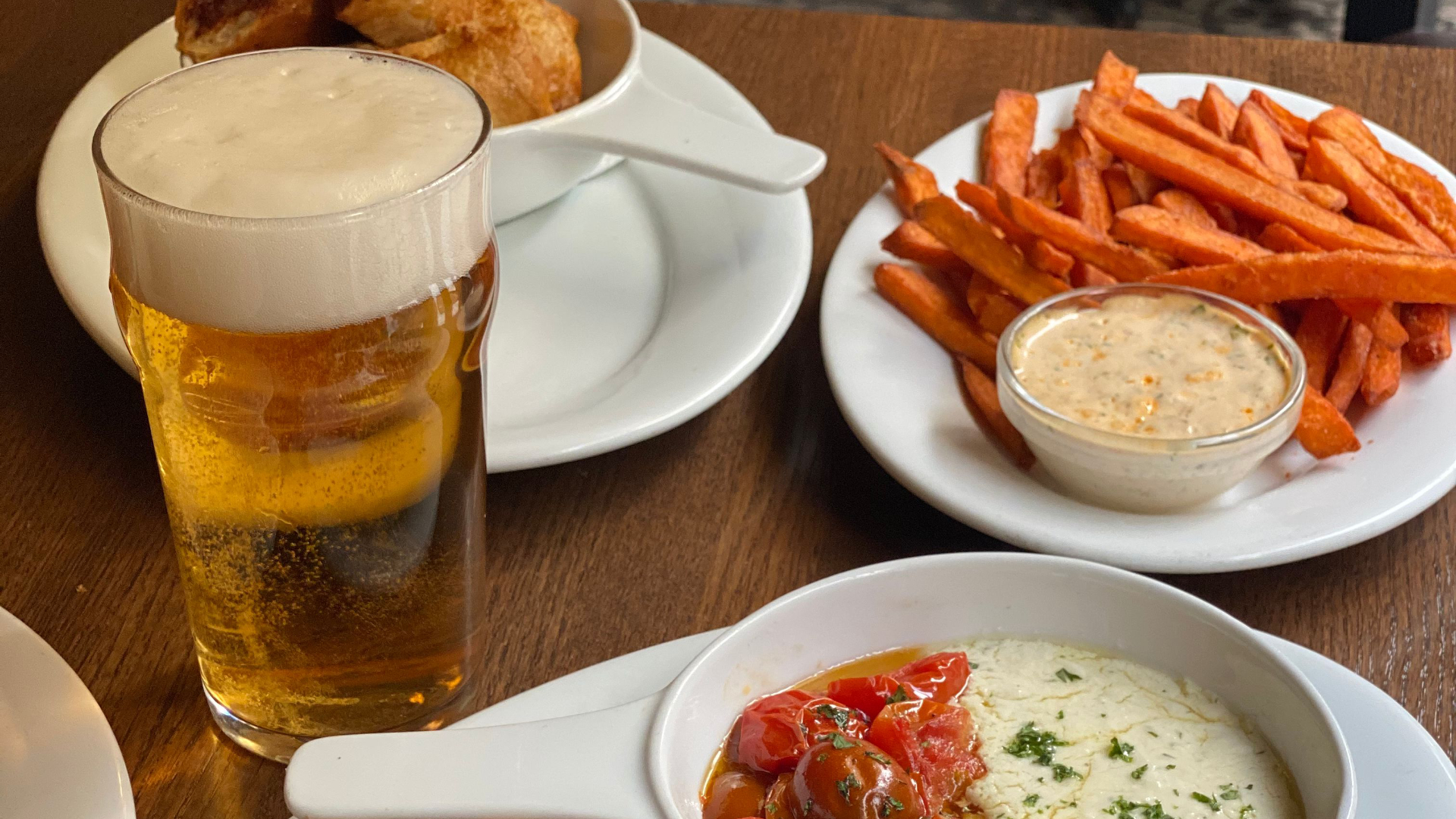 Characterized by simplicity and paramount ingredients, The Florentine's menu showcases top imported Italian pastas, cheeses, salts and meats as well as ingredients from local and organic farms. Their happy hour menu, offered daily at the bar and lounge from 4-7 p.m., features a wide array of food items from $8 Margherita pizza to a charcuterie board and a glass of wine for $20. The drink specials are also extensive from beers to cocktails and wines ranging from $5-10. See The Florentine's full happy hour menu here.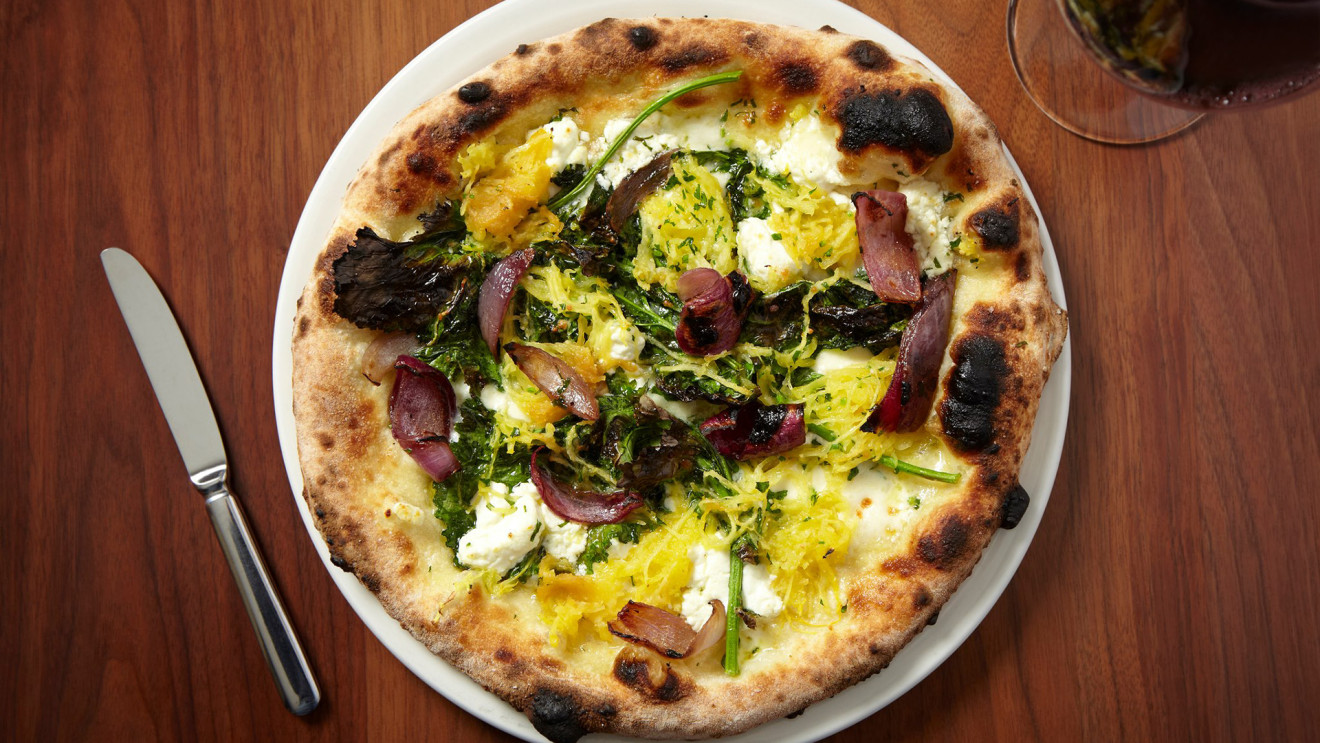 For extravagant rooftop dining 27 stories above it all, ROOF on theWIT is offering elevated service. Their venue features a stylish design, drifty views of Chicago, private event spaces, entertainment, and a unique dining experience. Wind Down Weekdays occur Monday through Friday 4-6 p.m. Sip on a rotating glass of red or white wine or well mixed drinks for $10, bottled beer for $6 and various food options ranging from $7-10. See the rest of the menu here.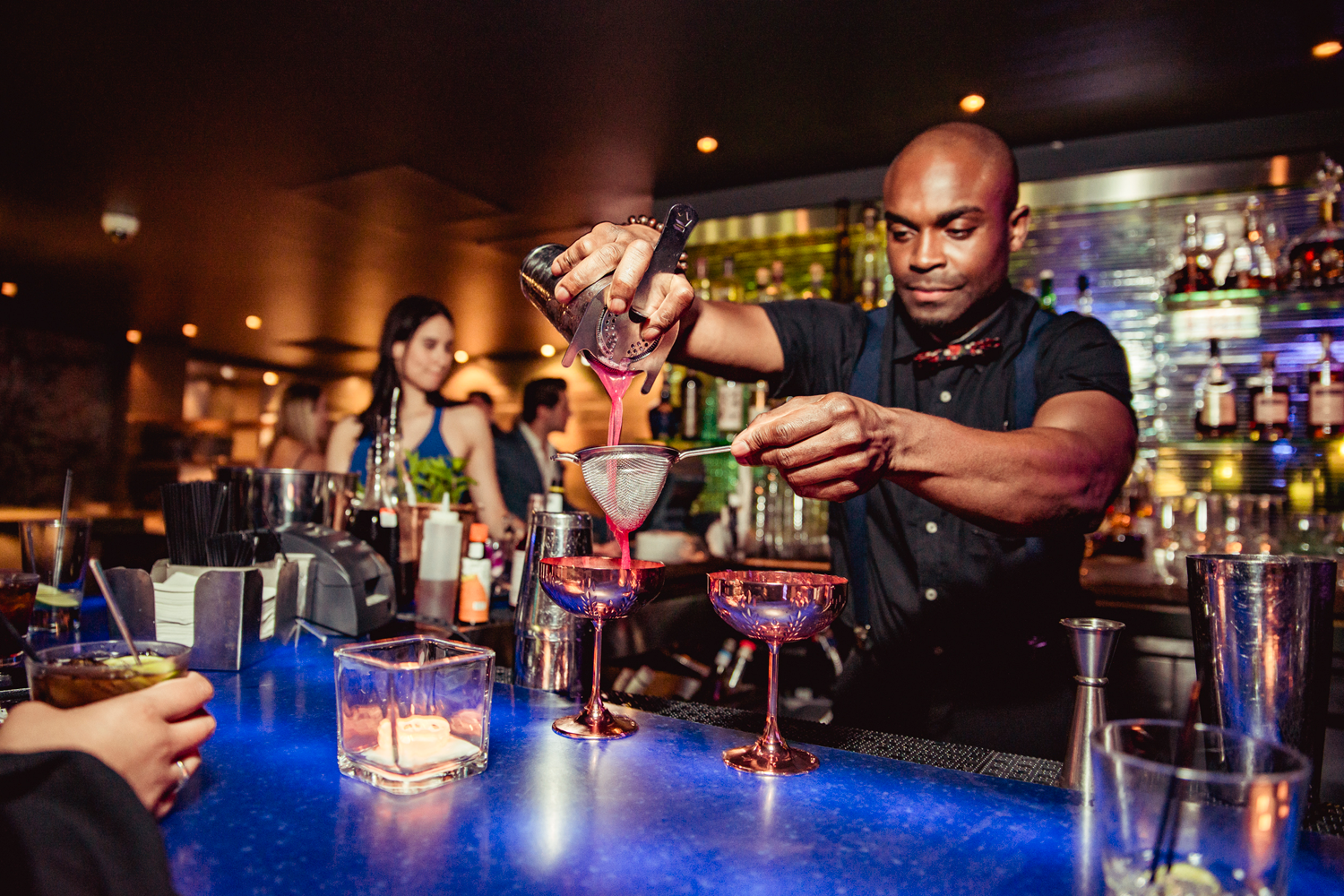 Boleo is a rooftop bar that brings the bold flavors and sultry beats of South America to Chicago. Happy Hour takes place Wednesday through Saturday 5-6 p.m. Get $8 yaquitas along with a variety of drink specials ranging from $8-14.See the rest of the menu here.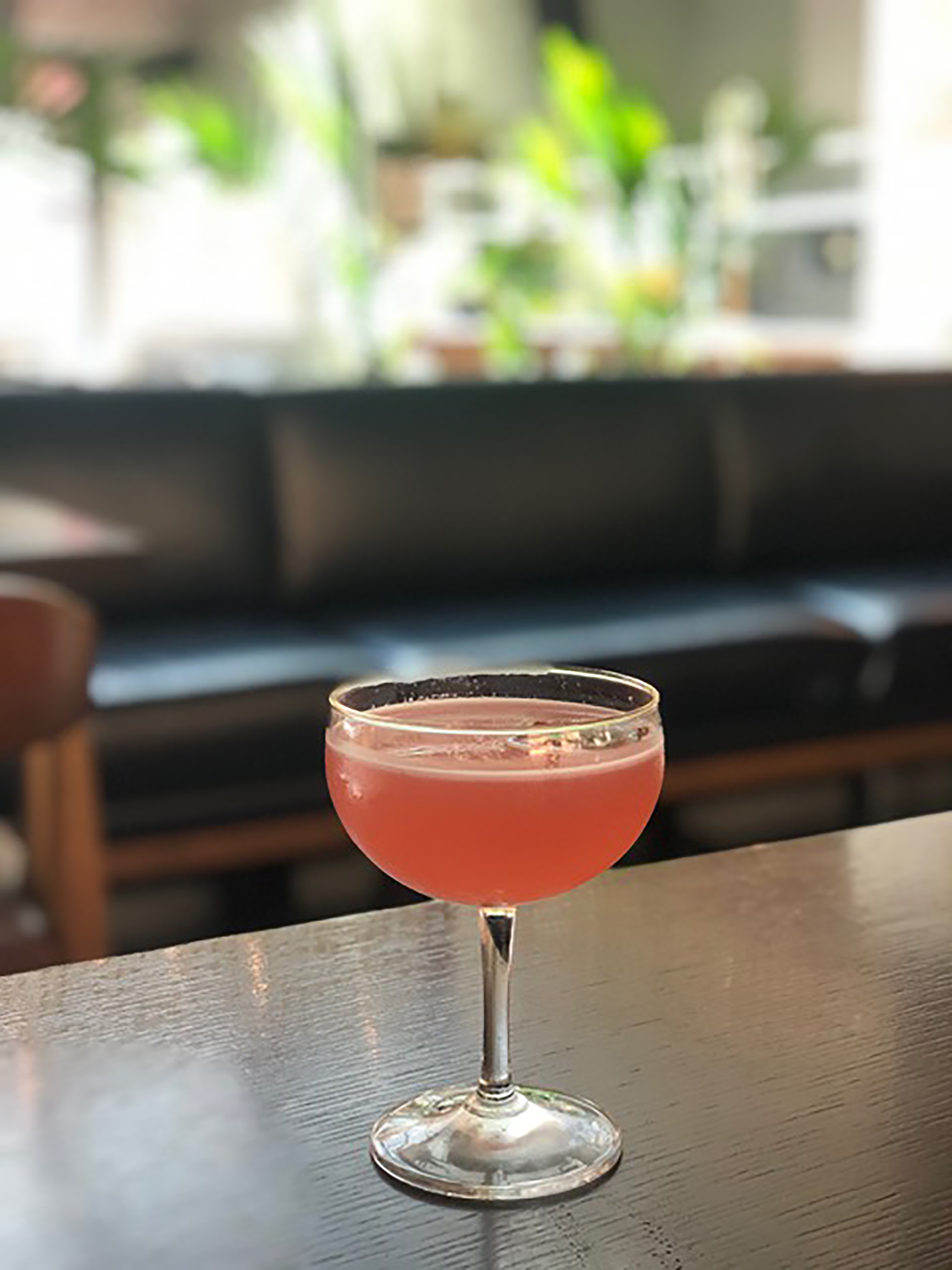 Land & Lake Kitchen, located on the ground floor of the LondonHouse Hotel, offers a variety of elevated American classics via refined but approachable dishes created using locally sourced ingredients. Land & Lake's happy hour takes place Monday through Friday from 3:30-6 p.m. There you can enjoy food items such as a buffalo chicken sandwich for $7, Seasonal Pickled Vegetables for $3, and a variety of drinks ranging from $5-7.50. See the full menu here.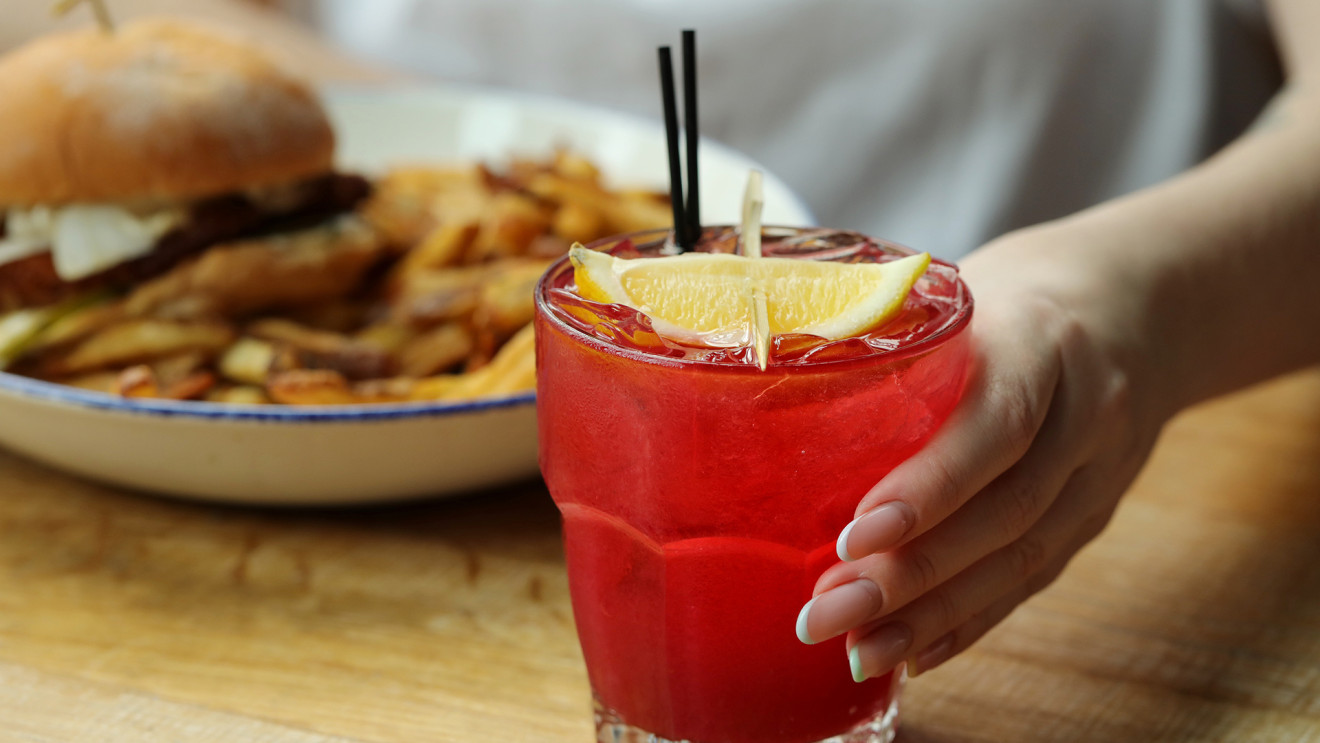 Grant Park Bistro is an American bistro focusing on approachable contemporary dishes. Their happy hour menu is served Sunday through Thursday from 4-6 p.m. and features small plate menu items such as BBQ chicken wings, their American burger, and more for $3-8. Their drink menu offers a selection of cocktails, draft beers, and wine for a range of $5.50-7.50. View the full menu here.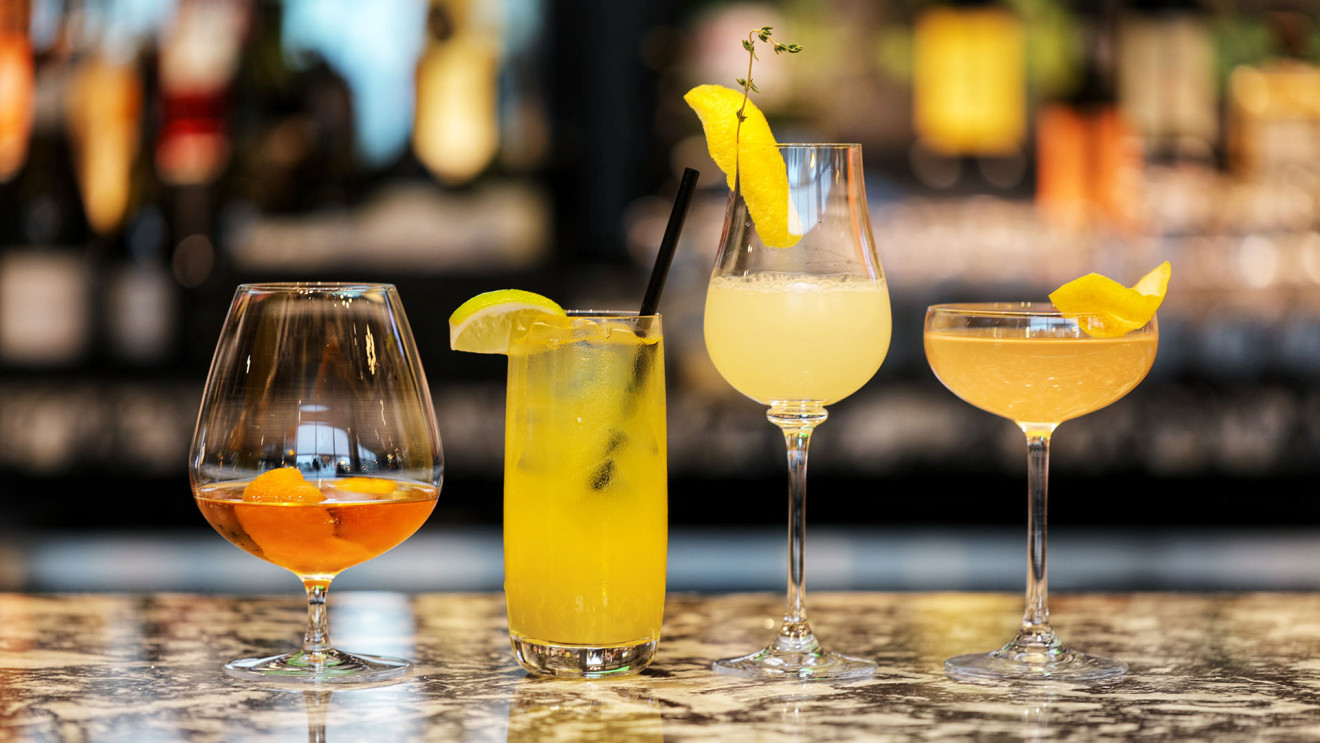 Formento's serves you the fresh and light flavors of Italy. The earthy brick walls and terracotta tile give the restaurant a rustic Italian look. Happy Hour serves up antipasti and drink deals Sunday-Thursday at the bar and lounge from 4:30-6:30 p.m. Try the whipped ricotta for $8 or sample nonna's meatballs for $8. Various cocktails are $10, some sparkling, red and white wines are $9, and beers range from $3-8. See the menu here.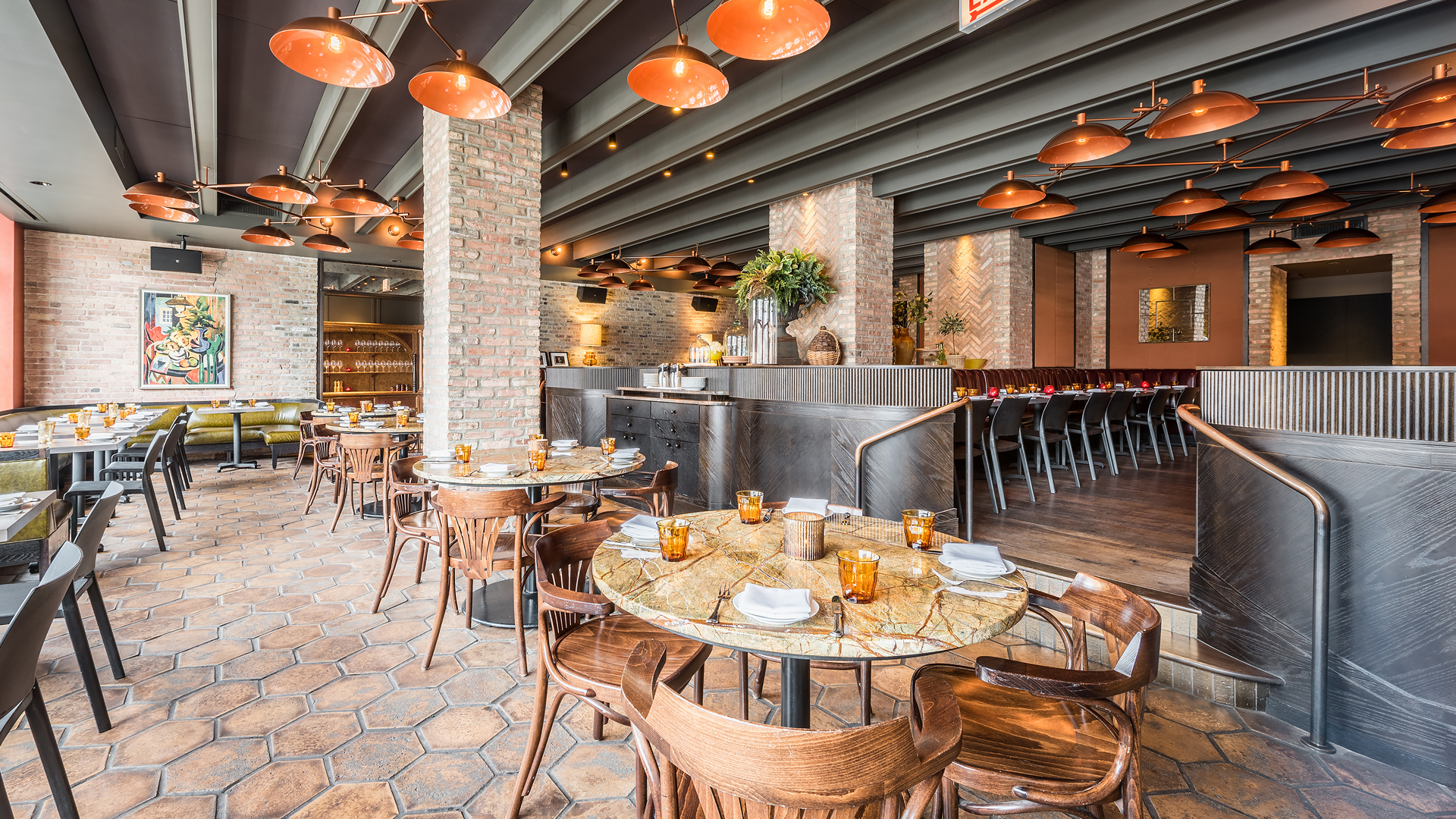 The I|O Godfrey is a sophisticated rooftop lounge with indoor and outdoor space at the Godfrey Hotel Chicago. Happy Hour is Tuesday through Friday 2-5 p.m. Get select beverages and food for half off. Sip on a Frose All Day for $10 or a Ketel One cocktail for $8. For $8, have refreshing Malbec, and for $7 I|O house chardonnay, I|O house rose, and Valdo Prosecco. If you get hungry, try wagyu beef sliders for $11 or indulge in signature black truffle fries for $7. See the rest of the menu here.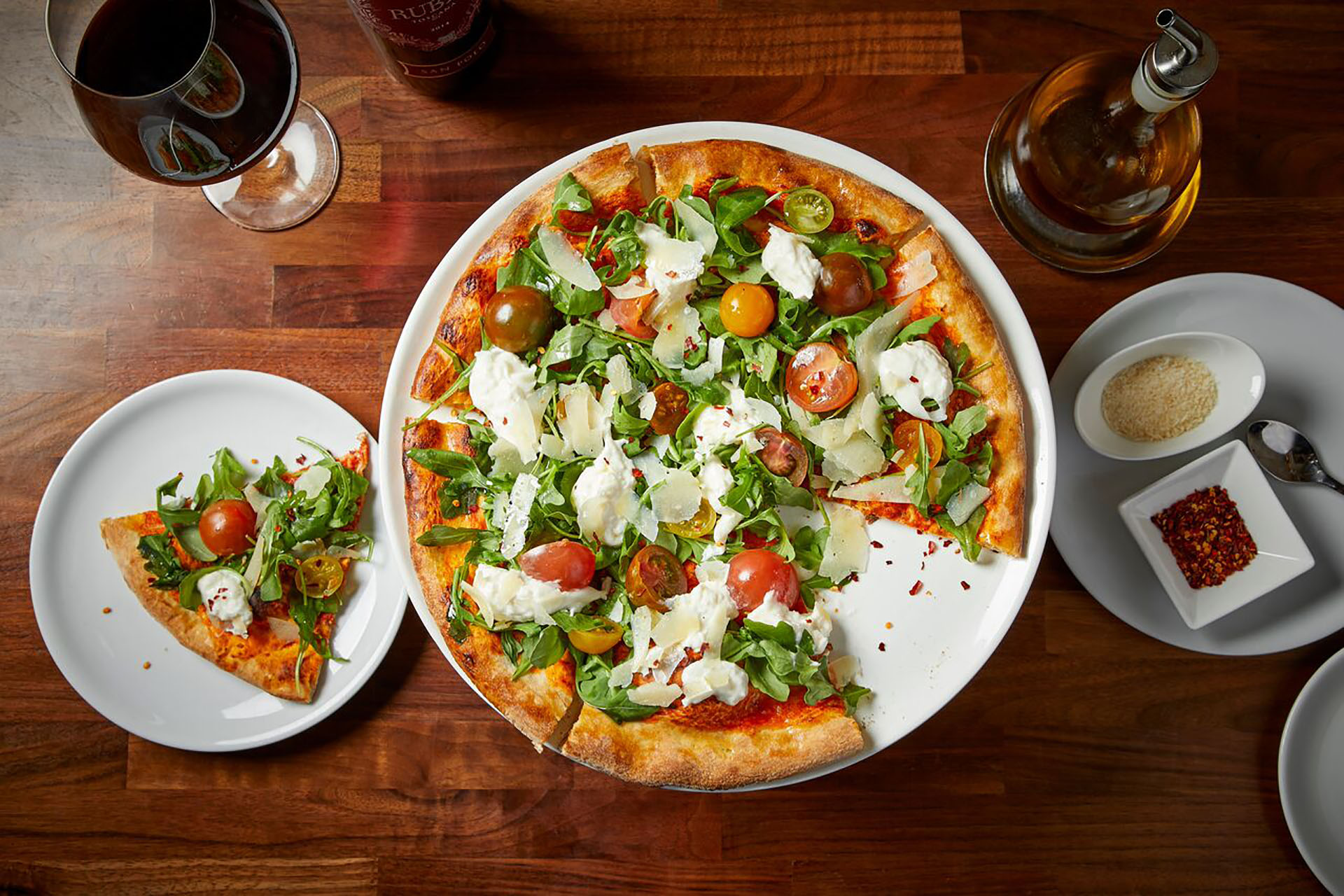 Have a happy time hopping around all these happy hour spots in the Loop!
You might be interested in: