9 MIN READ - Party like it's 2015 – the year Chicago's Happy Hour ban was repealed – with these after-work food and drink specials. Whether you're looking for a convenient spot to bond with your co-workers or a quick bite before your commute, these happy hour spots go beyond boring beer specials and offer inventive food and drink offerings at some of the best restaurants downtown in the Loop.
Please Note: All specials can change without notice. Always call to confirm that happy hour deals are still available before heading over.
---
Thursday, 6-9 p.m.
Toast every Thursday during 360 Hoppy Hour presented by Revolution Brewing. From 6-9 p.m. guests at BAR 94 toast the sunset with a live DJ from MODE events, craft beer specials, and original cocktail recipes inspired by Chicago's neighborhoods, plus big-screen TVs and board games. 360 Hoppy Hour is part of the 360 CHI Series, which provides residents and visitors alike engaging daily activities to highlight the city at its best, infusing every visit with something authentically, undeniably – Chicago.
Cost: $22 for adults (ages 12+); $15 for youth (3-11); free for kids under 3. A 606 Resident Appreciation Rate offers 606 zip code residents a 50% savings on general admission. Add a thrill ride on TILT for $8. Visit 875 N. Michigan Ave. Learn more.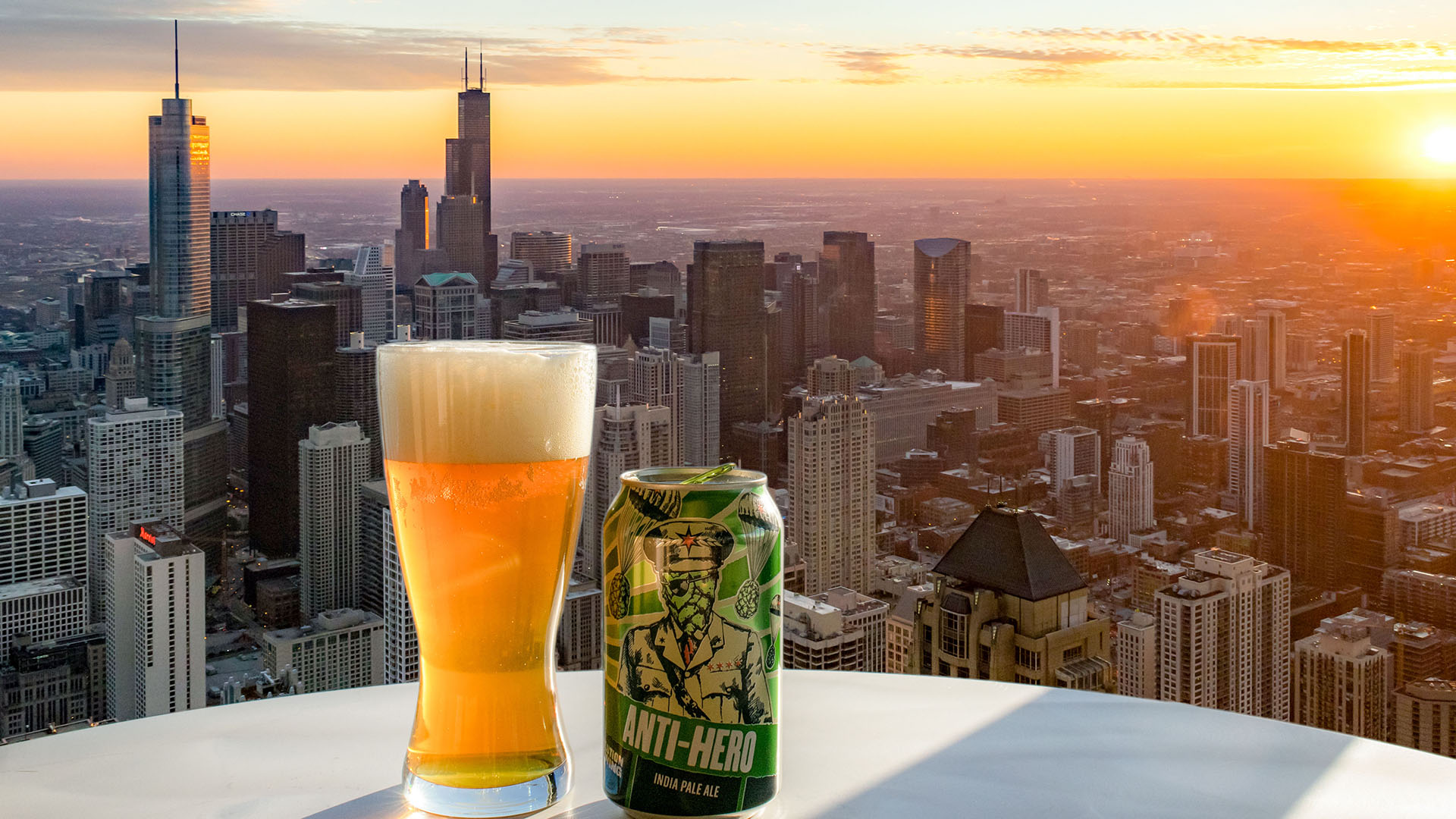 4-7 p.m. Monday-Friday
When you think of an AceBounce happy hour, just think of $5. That's what you'll pay for Lagunitas beers, wines by the glass, and Ketel One vodka specials. Don't miss the great food options, including $7 polenta fries, $8 fried shrimp, calamari & cauliflower, and $14 grilled filet sliders with candied red onion, blue cheese, mayonnaise, brioche bun, and French fries. Stick around for a round of ping pong, and you've got yourself a new favorite Friday tradition. Learn more.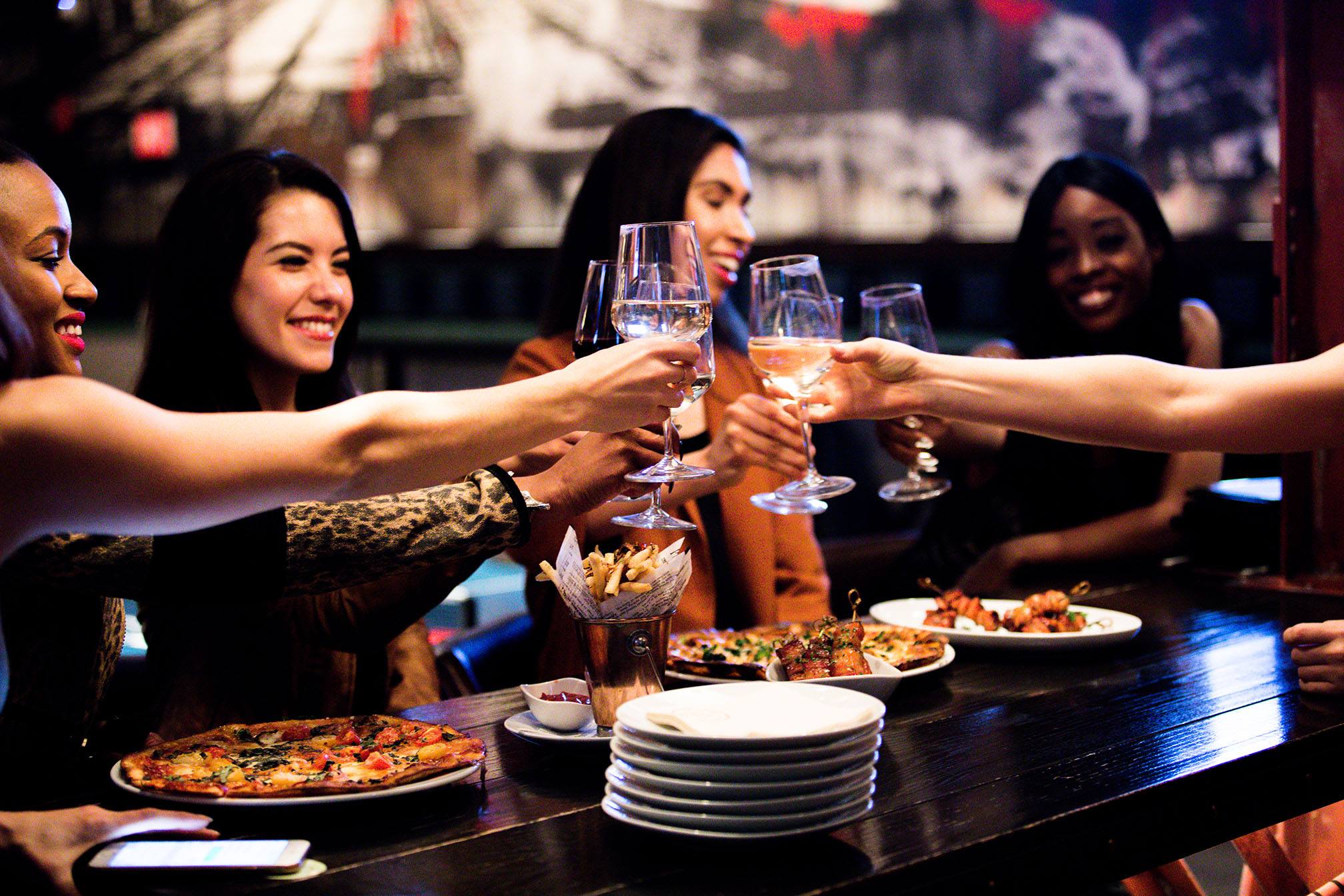 Monday-Friday 3-5 p.m.
The Albert, located in Hotel EMC2 at 228 E. Ontario, is a contemporary restaurant with seasonal, globally inspired dishes that offers a spectacular happy hour special Monday through Friday from 3-5 p.m. The menu is inclusive of drivers, cocktails, wine, and small bites. Featured drinks include the Lavender Lemonade, This & That, C.O.T.D, the Albert Red, and Fireside. Those looking for a light snack may choose from an array of options including the Puffed Anson Mills Hominy, House Made Pretzel, Herb Tossed Fries, Salt Cod Croquettes, and House Made Bread. The innovative happy hour menu, created by Executive Chef Larry Feldmeier and General Manager Aislyn Plath, focuses on a classic yet bold approach to create flavorful dishes and beverages. Lauded as one of "The World's Best Looking Library Bars" by Architectural Digest and "Chicago's Best Hotel Restaurants to Visit Now" by Tasting Table, the Albert provides a unique dining experience with over 12,000 carefully selected science novels lining the walls of the airy, double-height space. Learn more.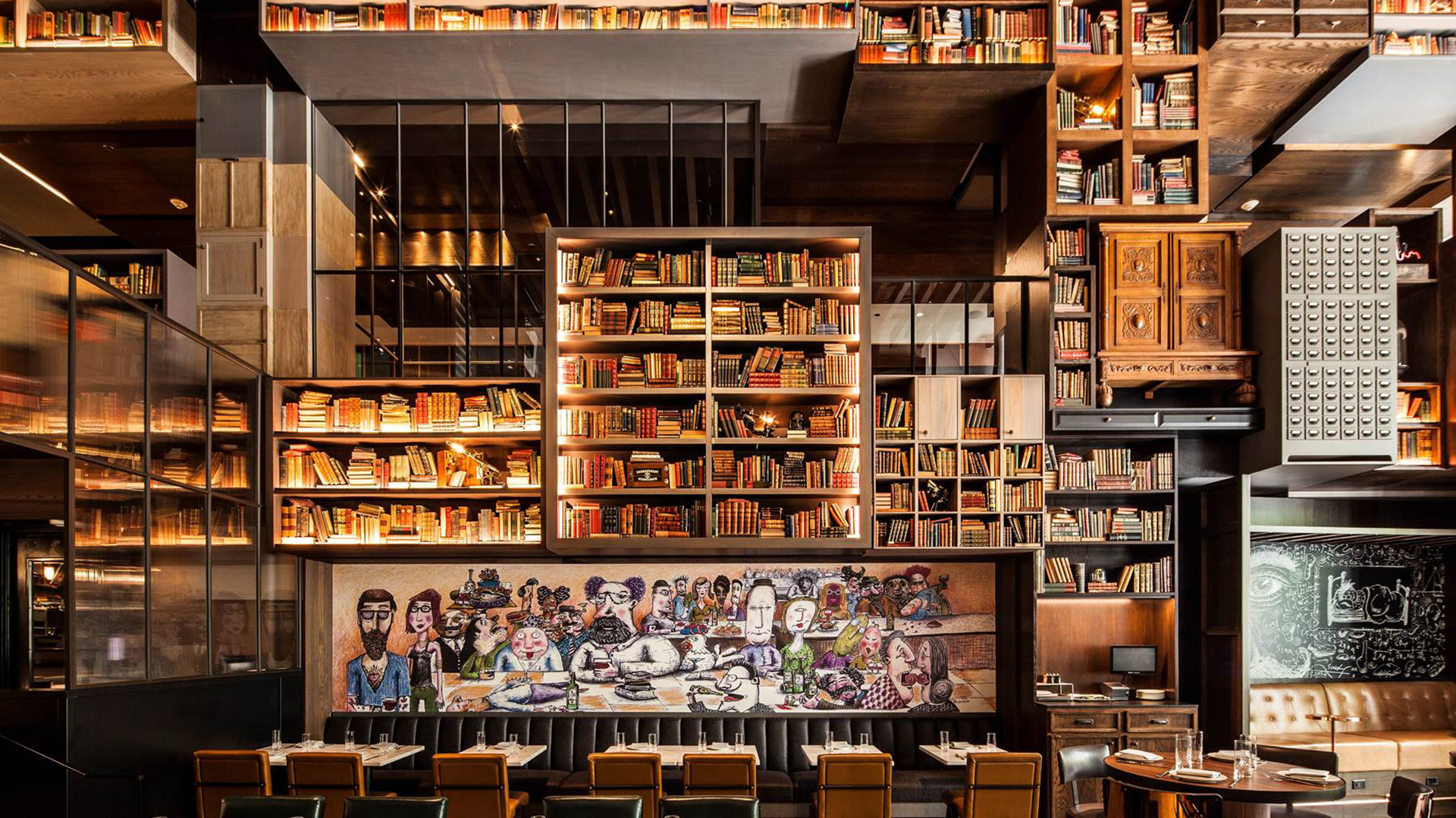 Monday-Friday, 4-7 p.m.
Enjoy a historic happy hour at the home of Chicago's Liquor License Number One—The Berghoff Restaurant. Available Monday-Friday from 4-7 p.m. in the bar area only, enjoy $5.50 House Pints from Adams Street Brewery, the Loop's only brewery, $6.50 House Spirits, $7.50 House Wine and Berghoff Bites. Whether you belly up to the century-old bar, pub table, or regular dining table, there is a spot for everyone. The Berghoff also has live music Wednesday-Saturday from 5-8 p.m. Learn more.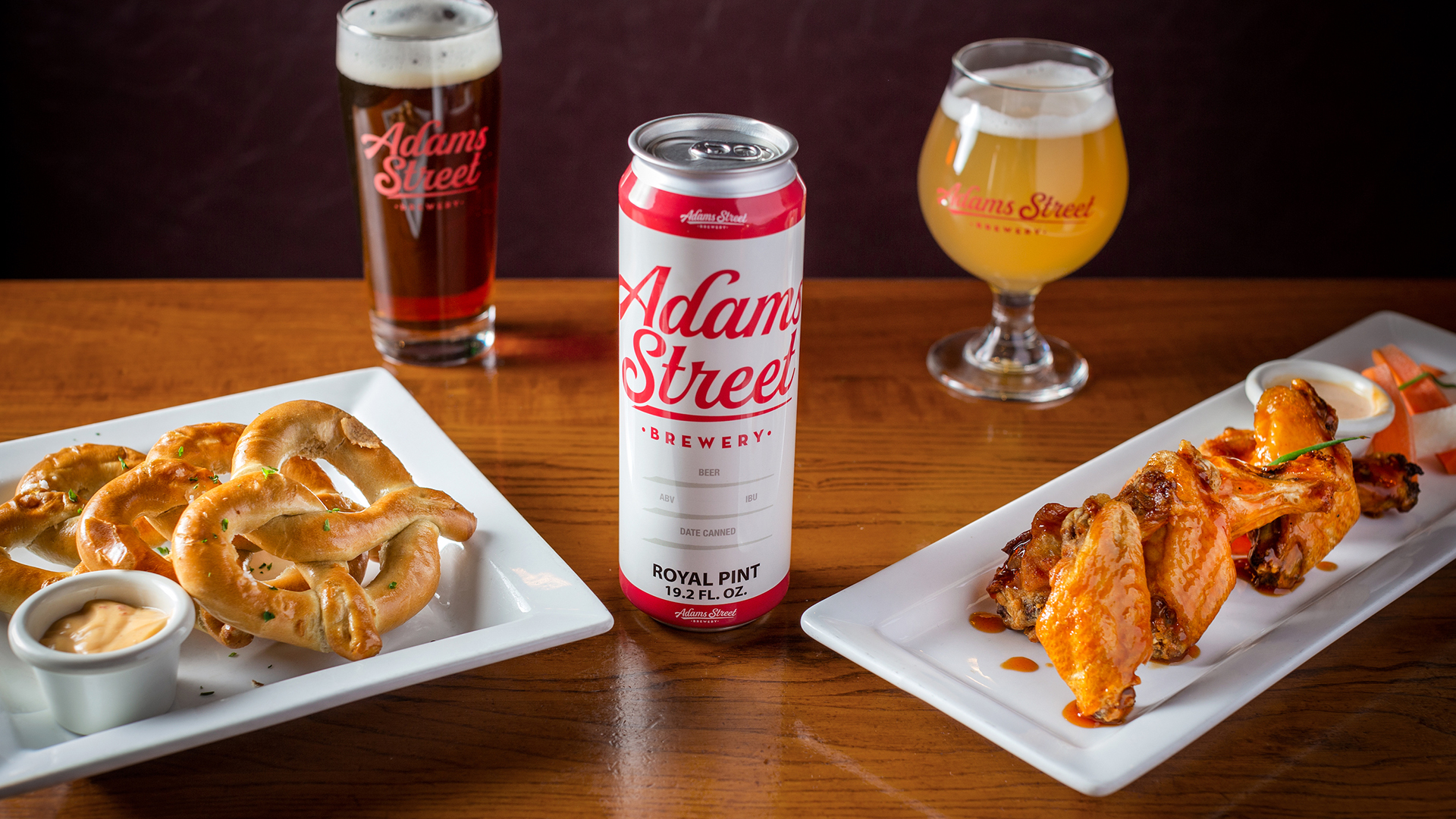 Daily 3-5 p.m.
Enjoy bar bites at one of the Loop's critically acclaimed new restaurants, Cochon Volant Brasserie. If you're feeling indulgent, opt for the $18.95 tenderloin steak tartare or $15.95 chicken liver & foie gras mousse. For something lighter, don't miss the $7.95 pomme frites or $9.95 croque madame eggrolls. Learn more.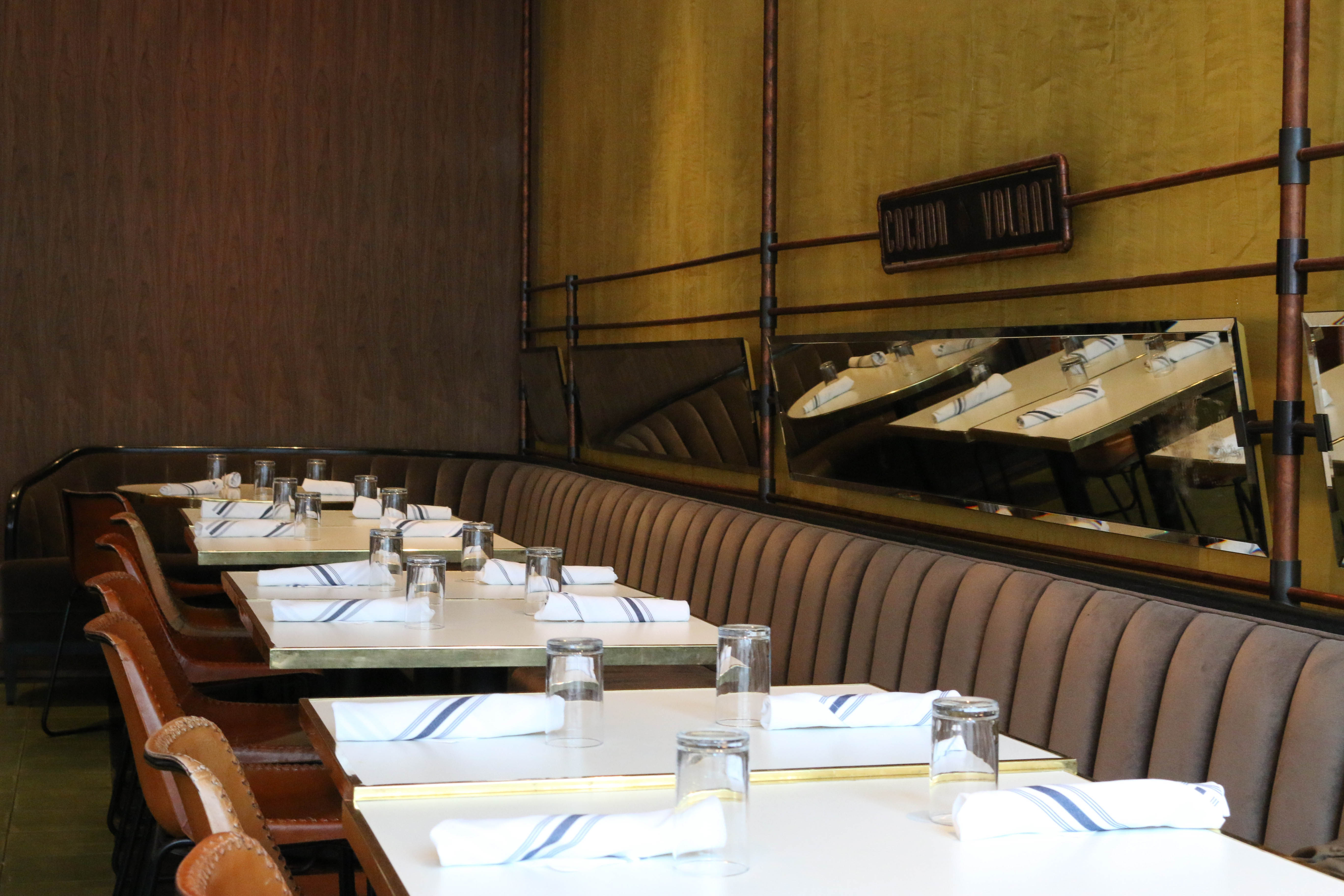 Daily 3-6 p.m.
Commons Club is where work and play intermingle. The relaxed yet elegant atmosphere inside Virgin Hotels Chicago is a favorite for travelers and locals alike. Grab a $5 draft beer, $8 wine by the glass, $8 cocktails, and a selection of shareable plates on special during this popular happy hour. Learn more.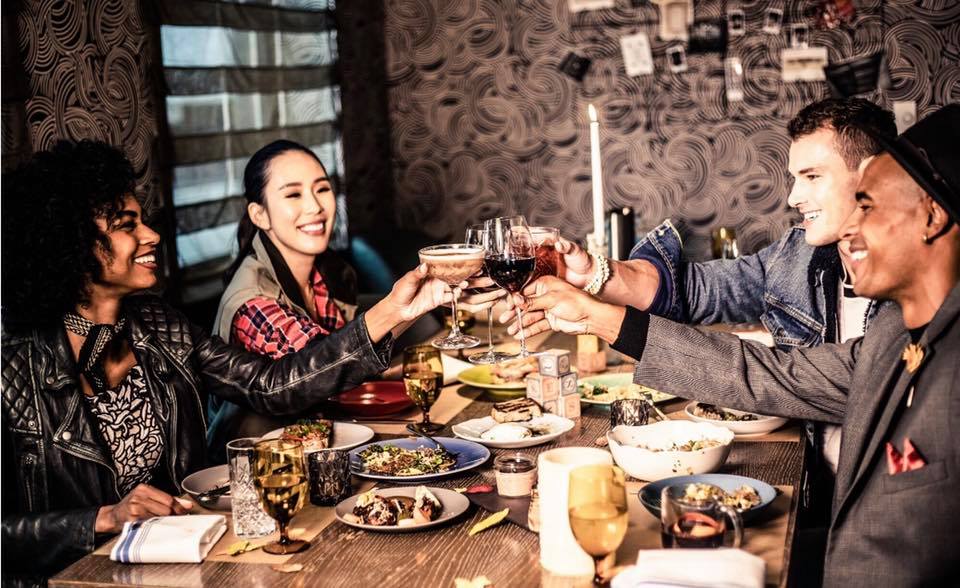 Monday-Friday 4-6 p.m.
Hang out where the locals go, and enjoy $4.50 domestic bottles, $5.50 beer of the month drafts, $7.50 Aperol Spritz, $7.50 Spanish G&T's, and $6 selected glasses of wine, not to mention snacks ranging from $2.50 sliders to a $6 goat cheese & mushroom quesadilla. Learn more.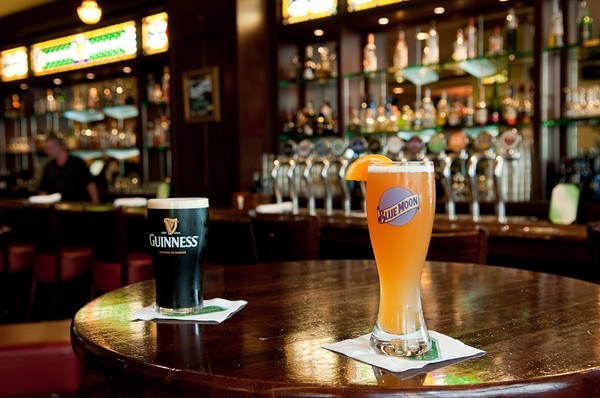 Monday-Friday 4-7 p.m.
Located in the bustling Financial District on the 2nd floor of the JW Marriott Chicago, The Florentine showcases modern, seasonal Italian cuisine, in a warm, inviting environment. Happy hour, or "aperitivo hour," offers $8 sips, $5 bites, and a complimentary pizza for your group with the purchase of any alcoholic beverages. Learn more.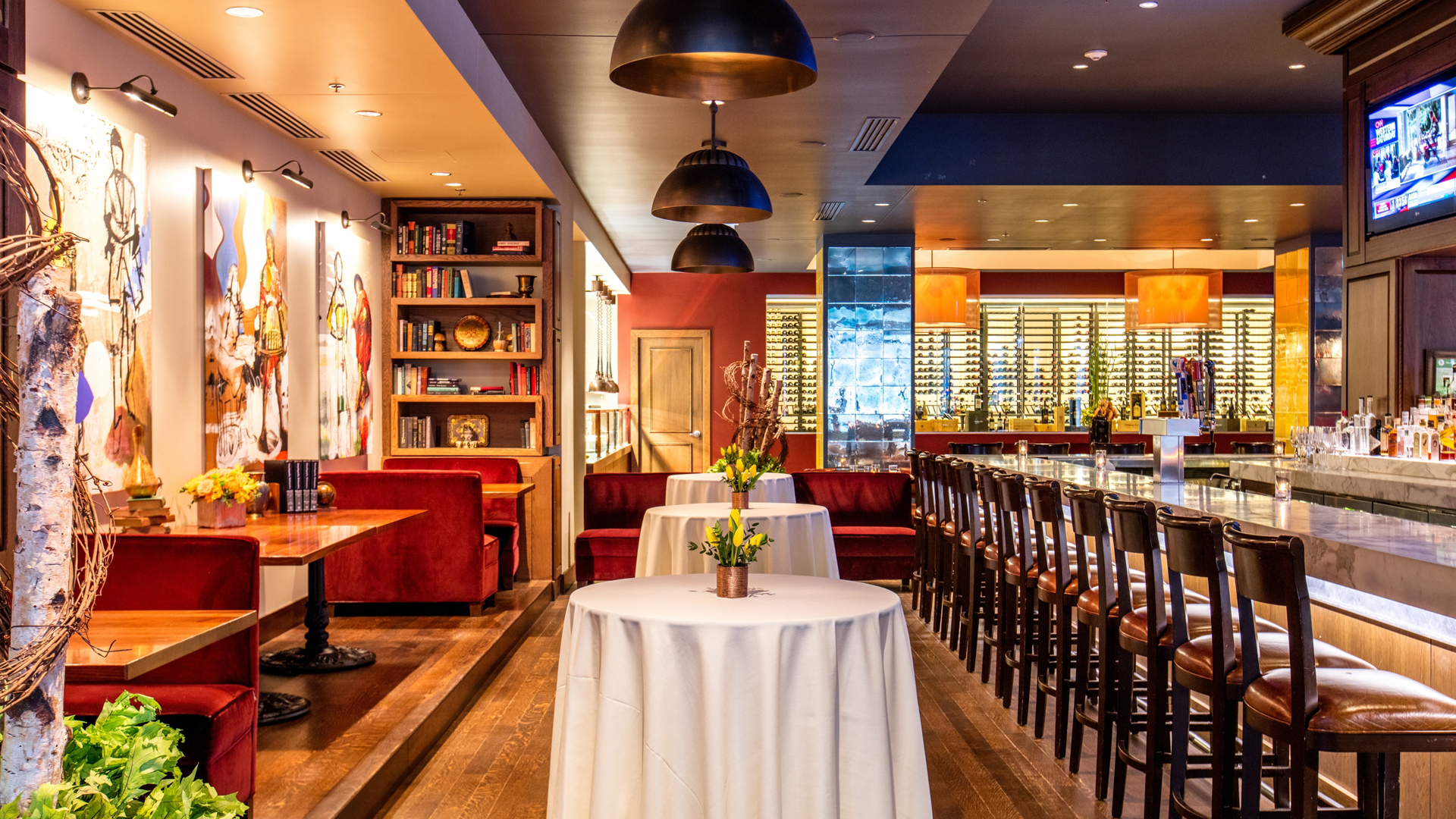 Monday-Friday 4:30-6:30 p.m.
This Brazilian steakhouse is known for its delectable dinner menu, but its happy hour is not one to miss. Enjoy $4 Brazilian bites and beers, $6 South American wines, and $8 Brazilian-inspired cocktails. Learn more.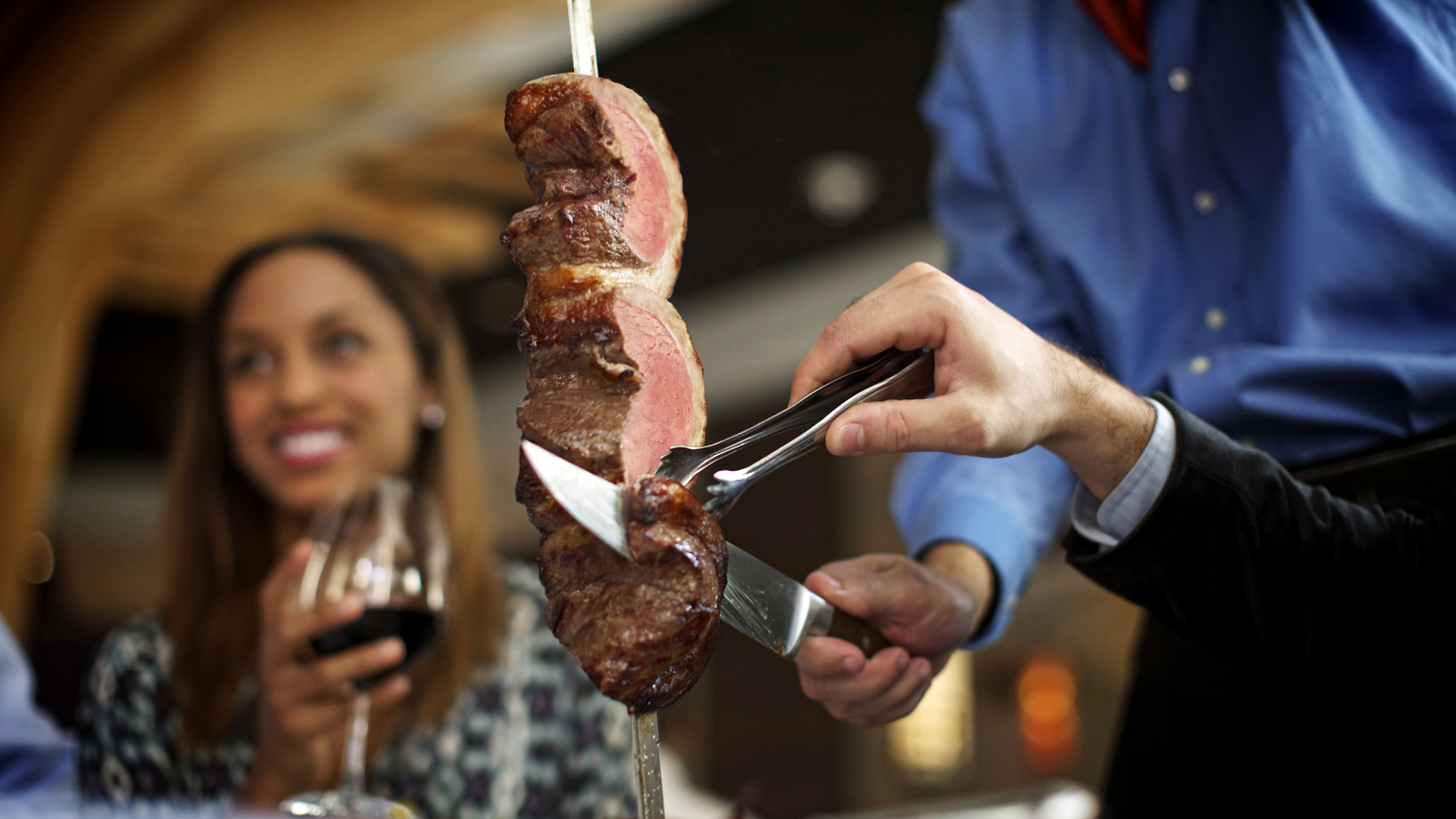 Monday-Friday 4:30-6:30 p.m.
Formento's is an Italian restaurant that features the bright and light flavors of Italy. During happy hour, find beers from $2.50 to $4 and cocktails for $7.50, not to mention delicious bar snacks like $7.50 nonna's meatballs, $6 burrata, $6.50 calamari, and more. Learn more.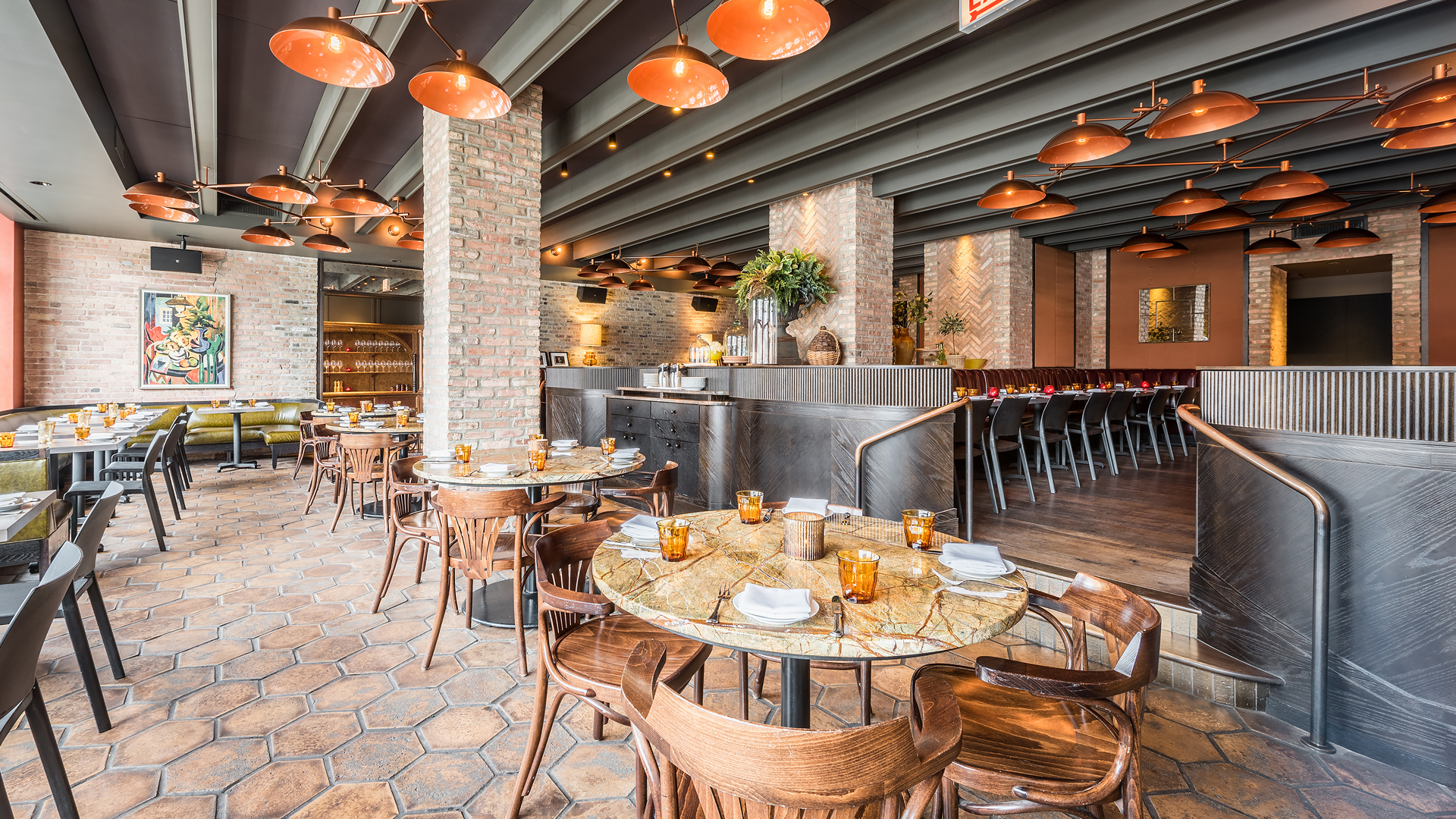 Monday-Friday 3-6 p.m.
Francois Frankie is an American Brasserie that features Chicago's first rotating carousel bar. During happy hour, enjoy $5 drafts, $10 glasses of red and white wine, and a $10 cocktail of the week. Learn more.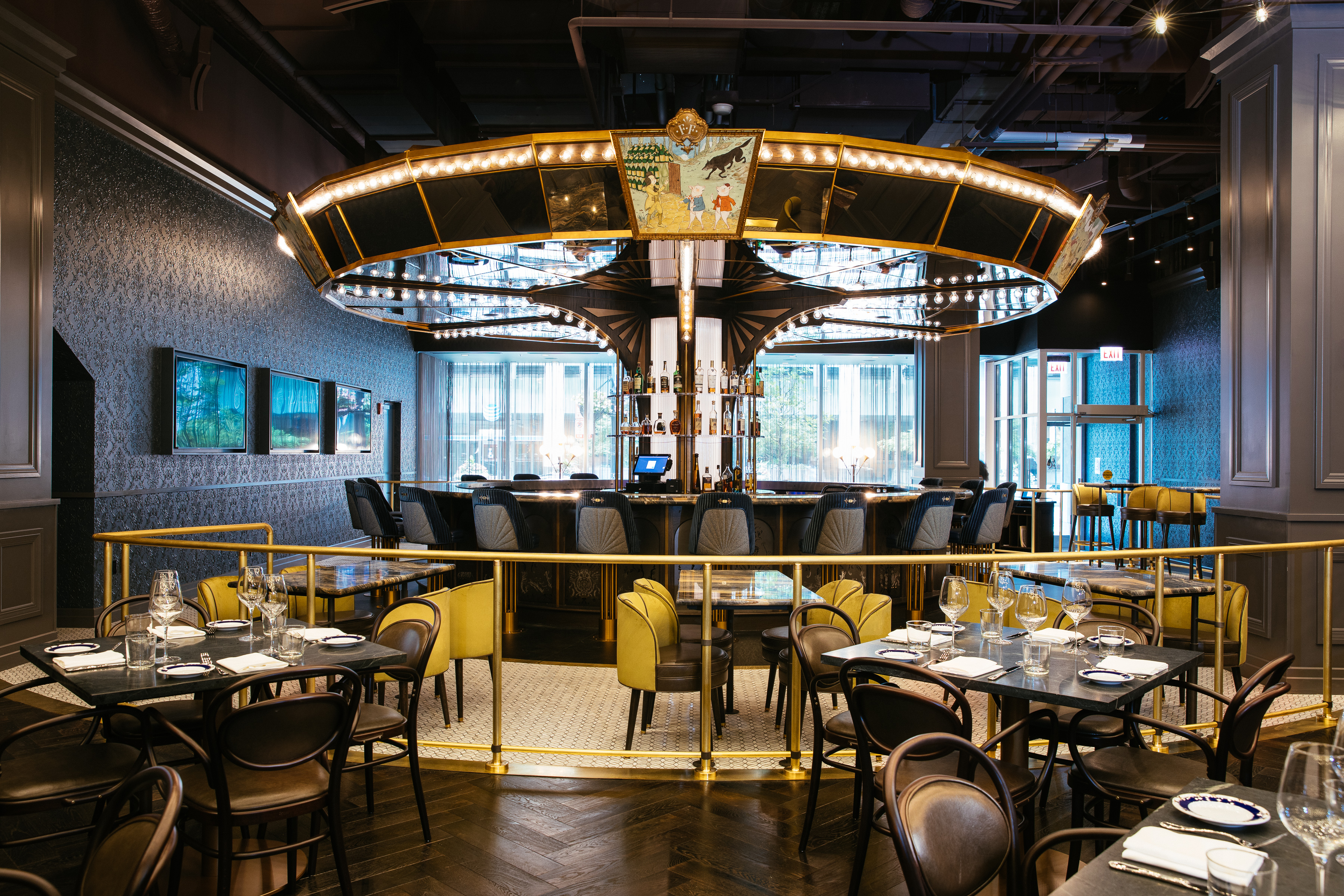 Monday-Friday 4:30-6:30 p.m.
Situated on the doorstep of historic Michigan Avenue, next to St. Jane, Free Rein is an American brasserie celebrating Chicago's diverse food biography. Stop by for their Happy Hour from 4:30pm - 6:30 p.m. on weekdays. It includes $5 select drinks and bites like Avocado Tartine and French Fries with grated Parmesan. Learn more.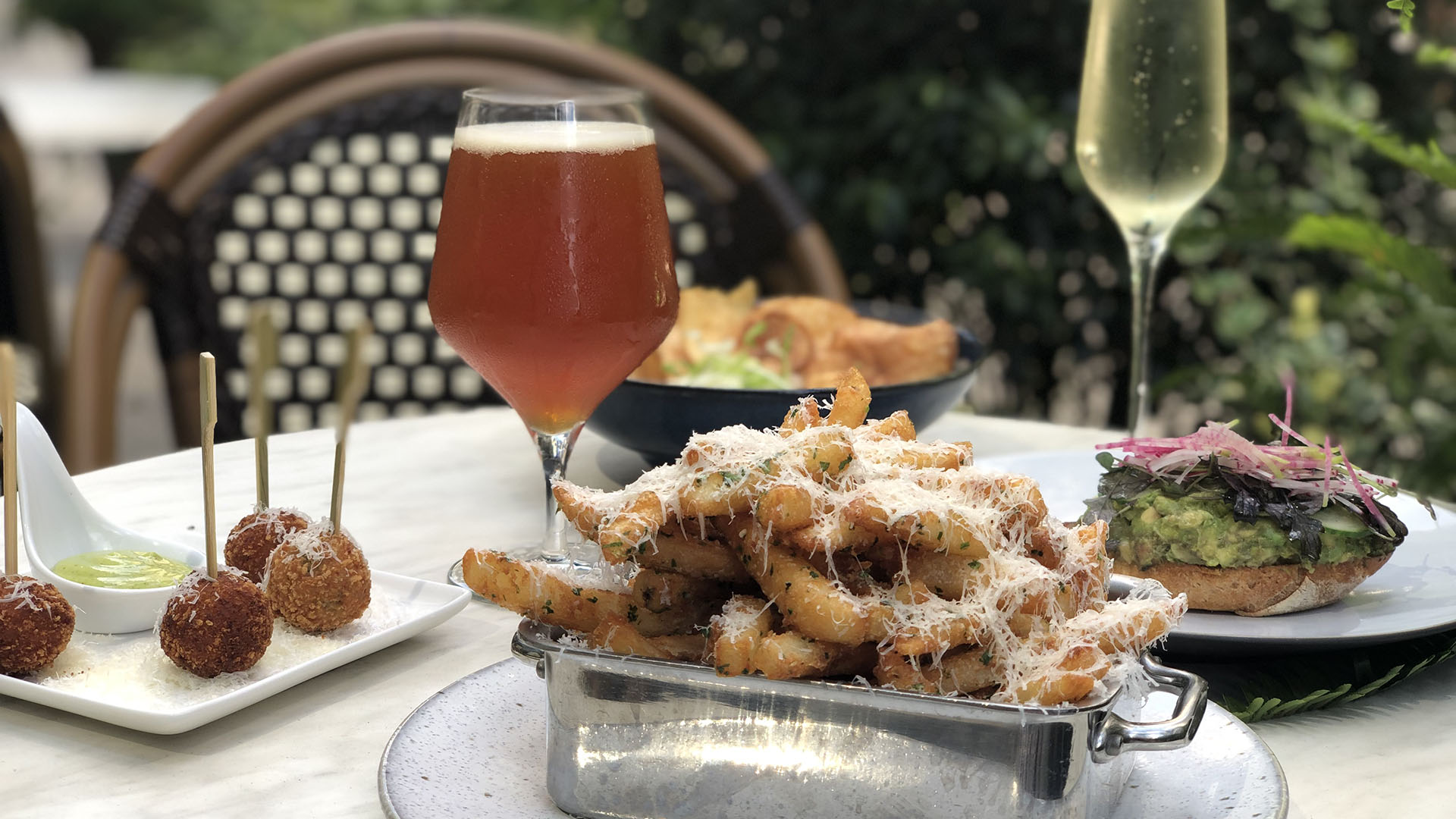 Monday-Friday 4-7 p.m.
This French bistro, located on the ground floor of the Hotel Essex, is pleased to offer happy hour in their bar area Monday-Friday from 4-7 p.m. Food specials include the restaurant's signature grilled flatbreads which are available for $6, as well as the chicken liver mousse tarte with cherry mustard, pickled onions, and thyme for $4, and the American burger with a 6 oz. sirloin patty, aged cheddar cheese, house-made dill pickles, arugula, tomato, onion, and dijon aioli served on a sesame seed bun for $7. The food items pair perfectly with the drink specials, which include select draft beers for $4, select cocktails for $6, and select wine by the glass ($6) and the bottle ($28). Learn more.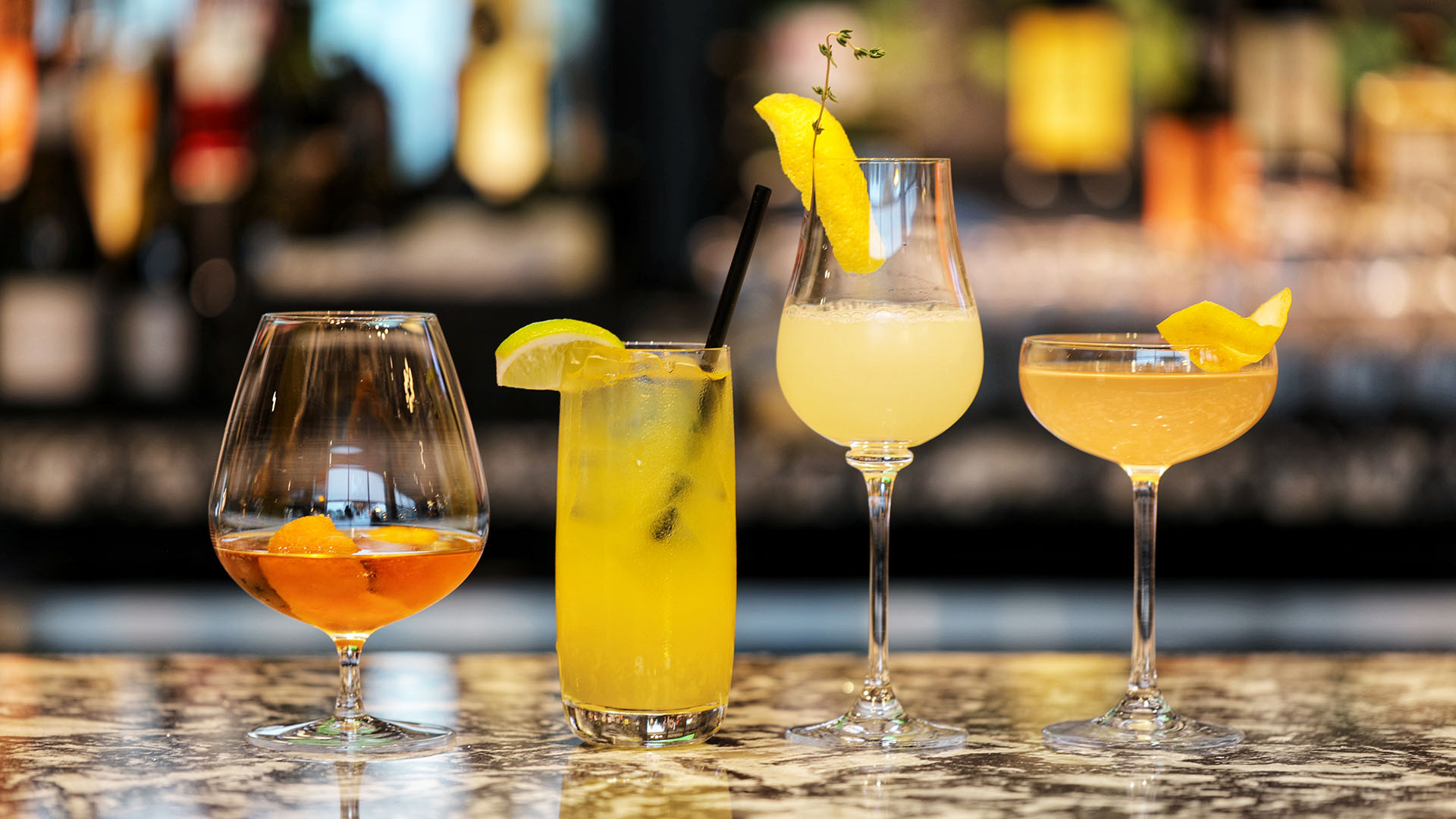 Monday-Friday 4-7 p.m.
All of your happy hour favorites can be found at Land & Lake Kitchen. The Midwestern inspired restaurant, located on the ground floor of the LondonHouse Hotel, offers happy hour from 4-7 p.m. every Monday-Friday. Popular drink specials include select specialty cocktails for $6.50; High Noon hard seltzer for $6; select draft beers for $4; and select wines by the glass for $6.50. Enjoy some of the restaurant's most popular dishes during happy hour as well, including mac & cheese with smoked cheddar mornay for $4.50; BBQ chicken wings with house made dry rub and pickled celery for $5; the burger with American cheese, shaved red onion, house pickles, and thousand island on a potato bun for $6.50; and the signature three bean Midwestern chili with turkey, hominy, cheddar, green onions, pickled chilis, sour cream, and house cornbread crumbles for $6. Learn more.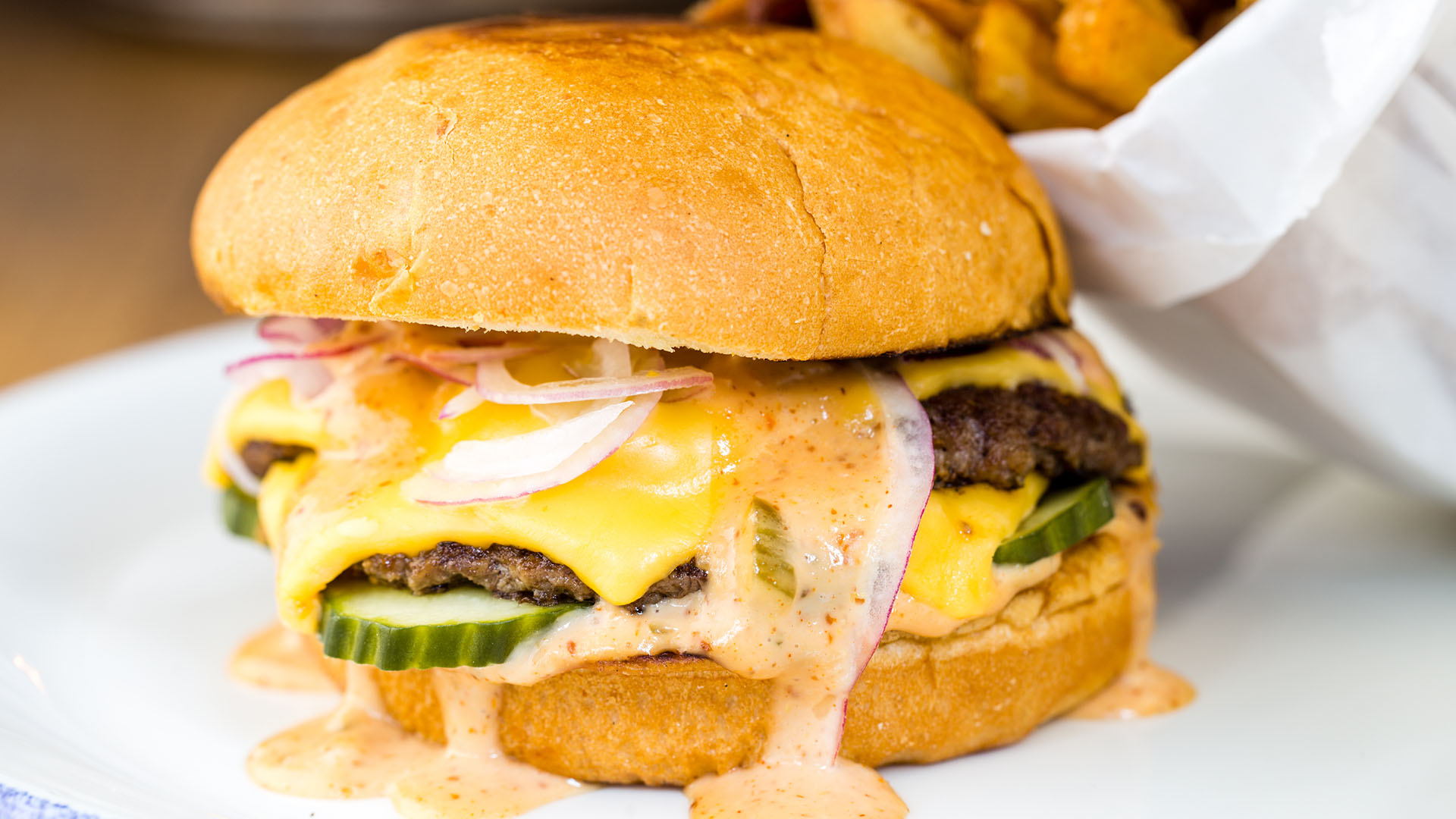 4-6 p.m. Monday-Saturday
Going out with a group? Latinicity's vibrant atmosphere (with plenty of seating) and ample drink specials make this the perfect spot for an after-work drink with your co-workers. Located on the third floor of Block Thirty Seven, the food hall offers $4 cerveza, $6 cocteles, and $20 pitchers. On Tacos & Tequila Tuesday, chow down on $2 tacos, or their $6 tacos and tequila special. Learn more.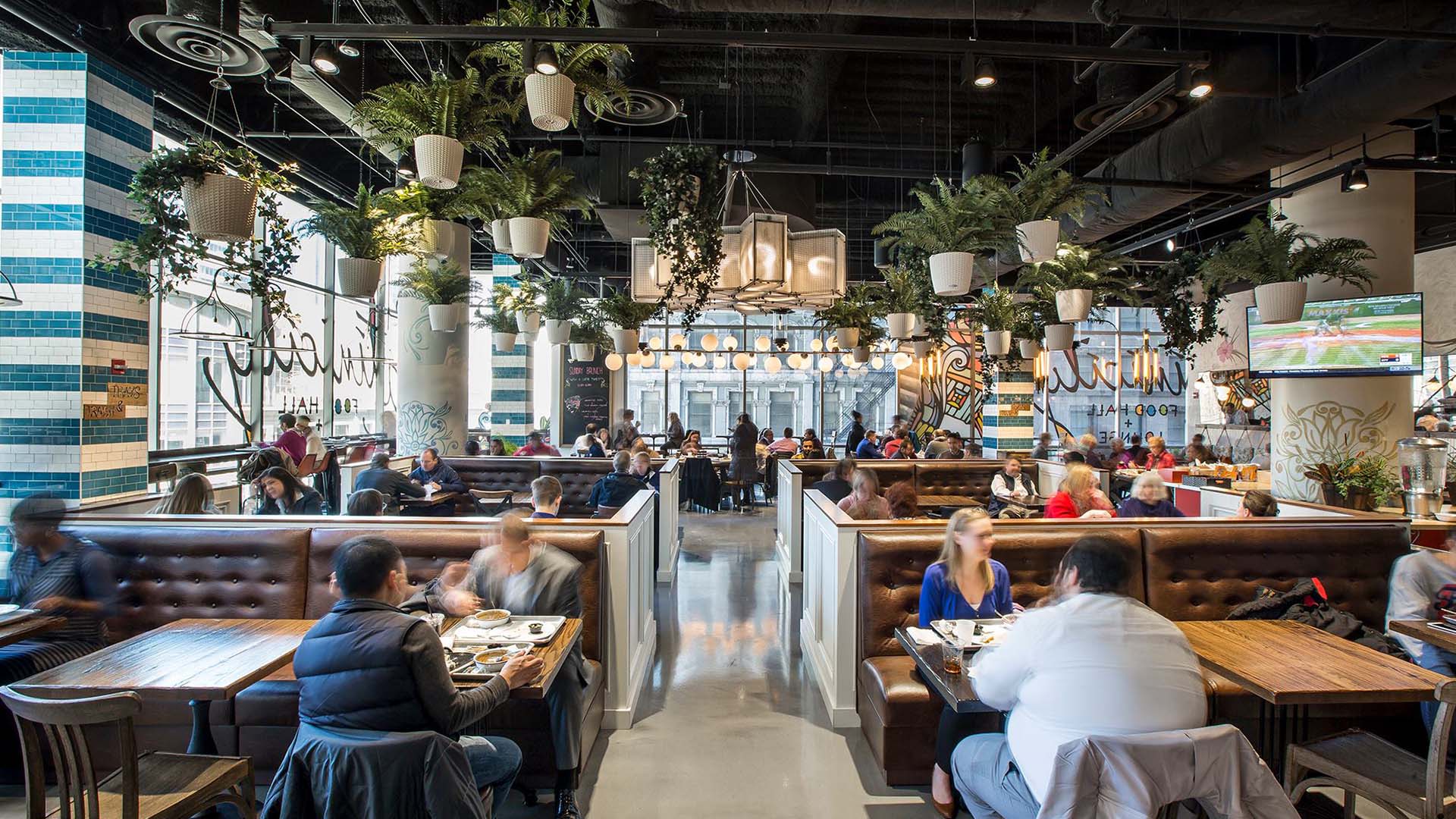 Monday-Friday 4-6 p.m.
Ocean Prime Chicago, located at 87 E. Wacker, offers a special happy hour Monday through Friday from 4-6 p.m. including both drinks and specialty dishes. Patrons may receive half off select wines by the glass, all beers, and signature cocktails featuring the Prime Manhattan, Cucumber Gimlet, Black Orchid and Pineapple Picante. In addition to quenching guests' thirst, Ocean Prime Chicago's happy hour includes half off any appetizer, sushi, or oysters. The restaurant's premier dining experience features fresh seafood hand-cut daily and prime cut steaks that are aged for maximum flavor and tenderness. With a spacious dining room, an inviting bar, and private dining options, each guest will find their place at Ocean Prime Chicago. Learn more.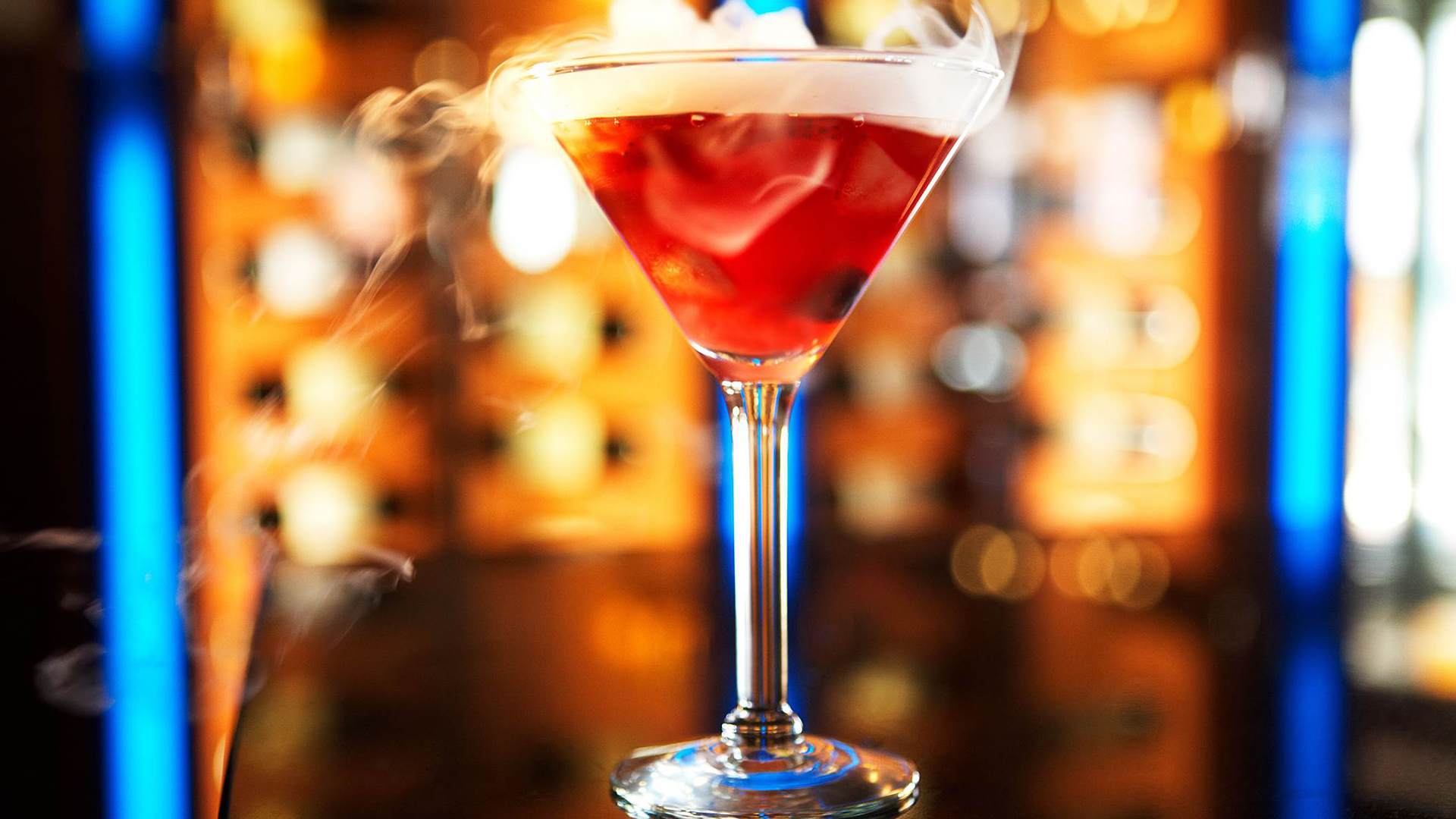 Monday-Friday 3-8 p.m.
Conveniently located in the heart of the Loop across the street from the historic Lyric Opera Chicago, just blocks away from Union Station and Olgivie Station, lies One North Kitchen and Bar. Mahogany and slate flooring, flagstone walls, deep leather booths, and an open kitchen provide a warm atmosphere ideal for happy hour. Enjoy $10 cocktails, $8 wines, $9 shot and a beer specials, and $25-35 whiskey flights. If you're feeling hungry, options from $5-14 are available. Learn more.
Monday-Friday 3-6 p.m.
Punch Bowl Social is the perfect after-work spot to unwind for happy hour. Choose from $4 beer, $6 wells drinks, $8 featured punch, and $7 cocktails, plus snacks ranging from a $3.25 roasted chicken taco to $11.75 green chorizo fries. Then try your hand at 30,000 square feet of games. Learn more.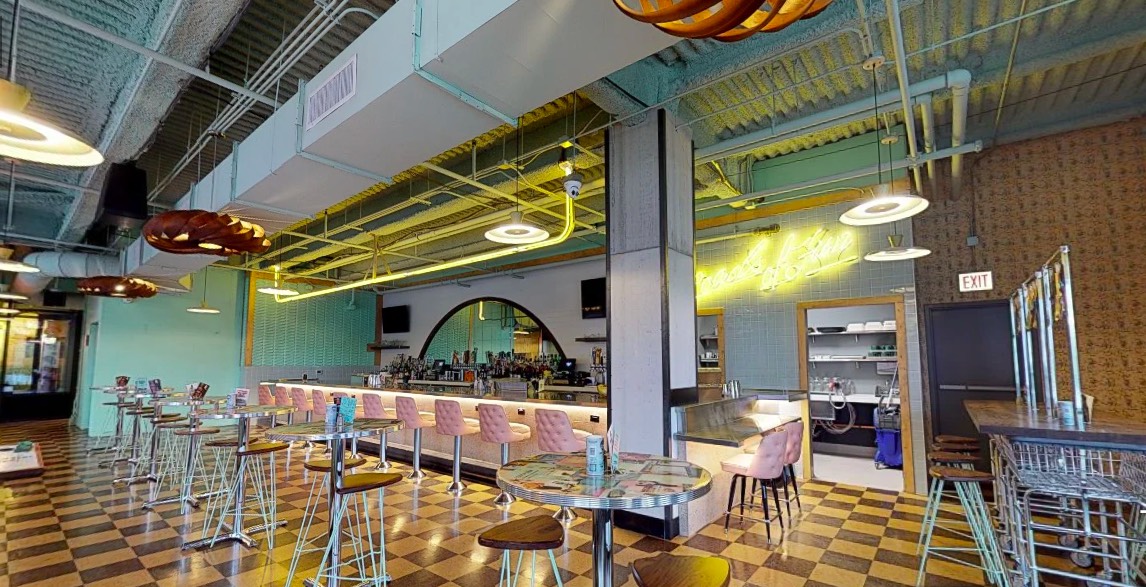 Monday-Friday 4-6 p.m.
Remington's is a classic American grill in Chicago that serves up warm hospitality, unparalleled service, and, of course, amazing meals. During happy hour, enjoy $5 select draft beer and wine, $4 sliders, and $2 oysters, valid in the bar area only. Learn more.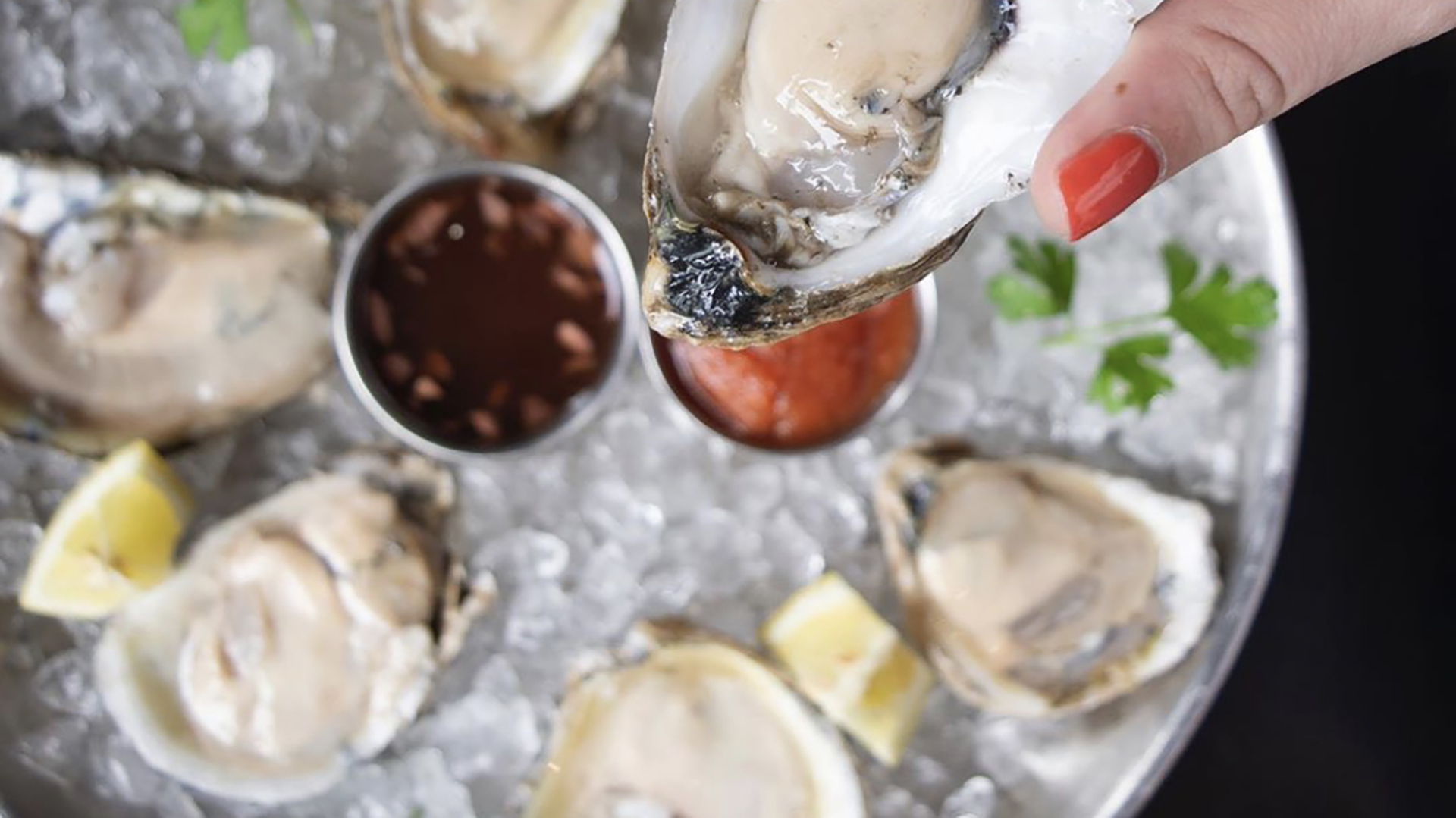 Monday-Friday 4:30-7:30 p.m.
Enjoy 20% off the entire menu—that means cocktails for as little as $12, wine for as little as $9.60, and discounts on delicious bites, 27 stories above State Street in the Loop. Learn more.
ROOF also now has a 2 for 1 drink promo with theater or arts tickets. Show any local theater/art ticket from your visit to receive one complimentary drink with the purchase of one drink. Valid any day of the week except Friday and Saturday after 9 p.m. Learn more.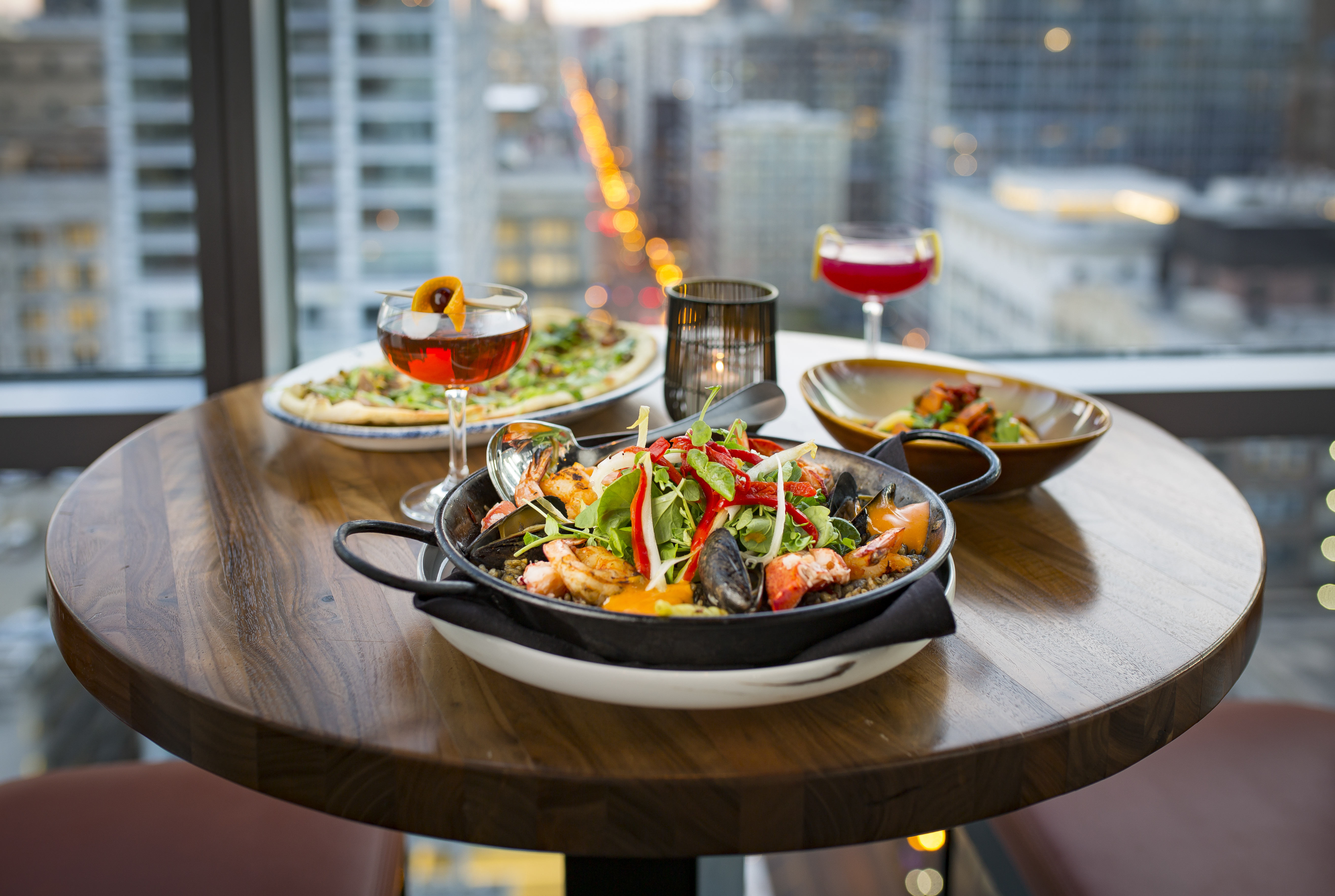 4-6 p.m. Monday-Friday
Unwind any day of the week at theWit Hotel's State and Lake Chicago Tavern. From 4-6 p.m. every weekday, enjoy $5 select beers. Or sit at the heart of the city with $10 Wine and Cocktail of the Day specials. Learn more.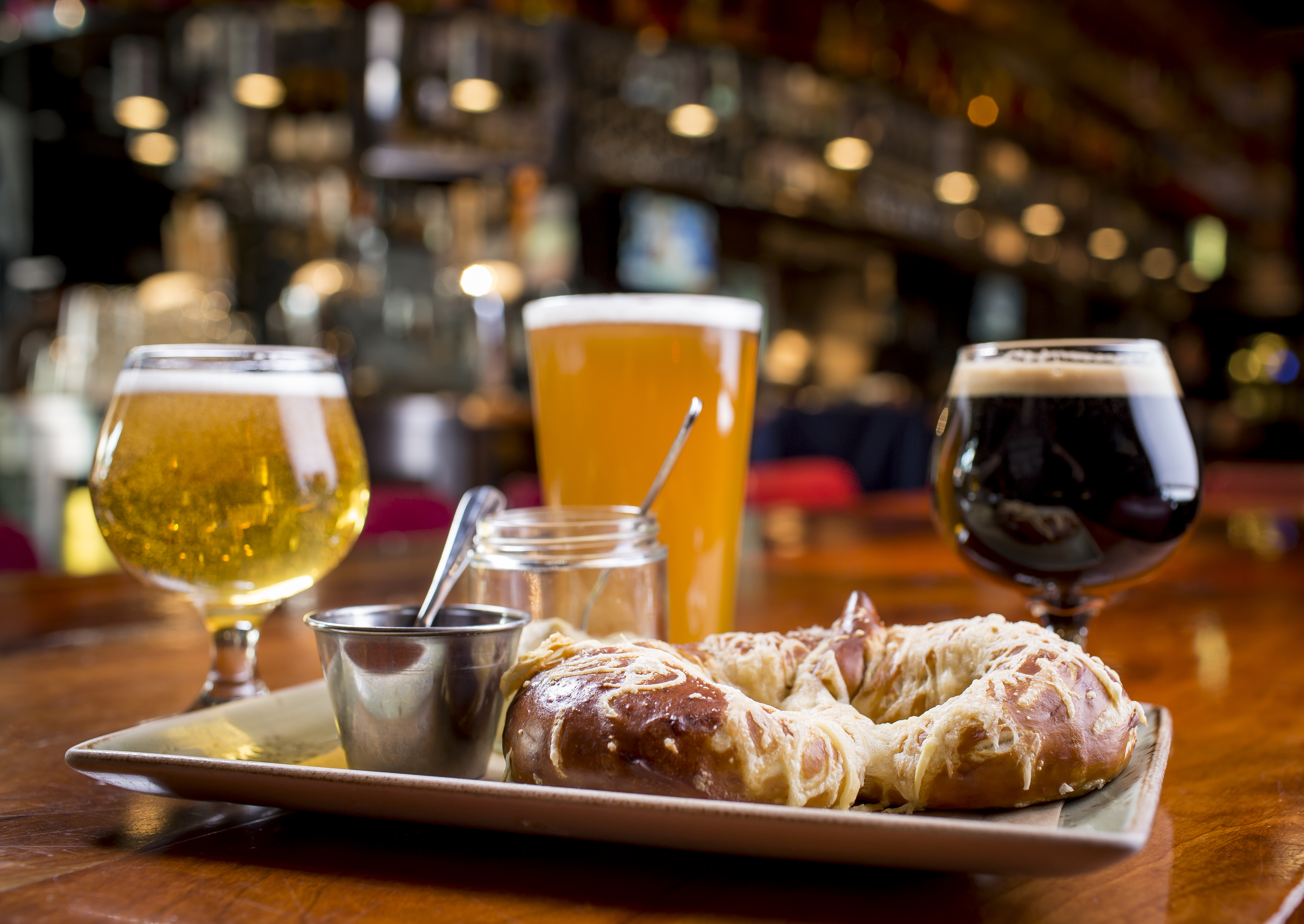 3-7 p.m. Monday-Friday
Chosen by Eater Chicago as a happy hour location to try in Chicago now, Stock and Ledger offers a menu that's hard to beat. Choose from $8 wines, $9 still or sparkling rose, $8 margaritas, $10 special cocktails, $5 beers, $8 shot and a beer specials, and $8 featured beers. You've also got an option for $5 bar snacks or $10 dirty French fries. Learn more.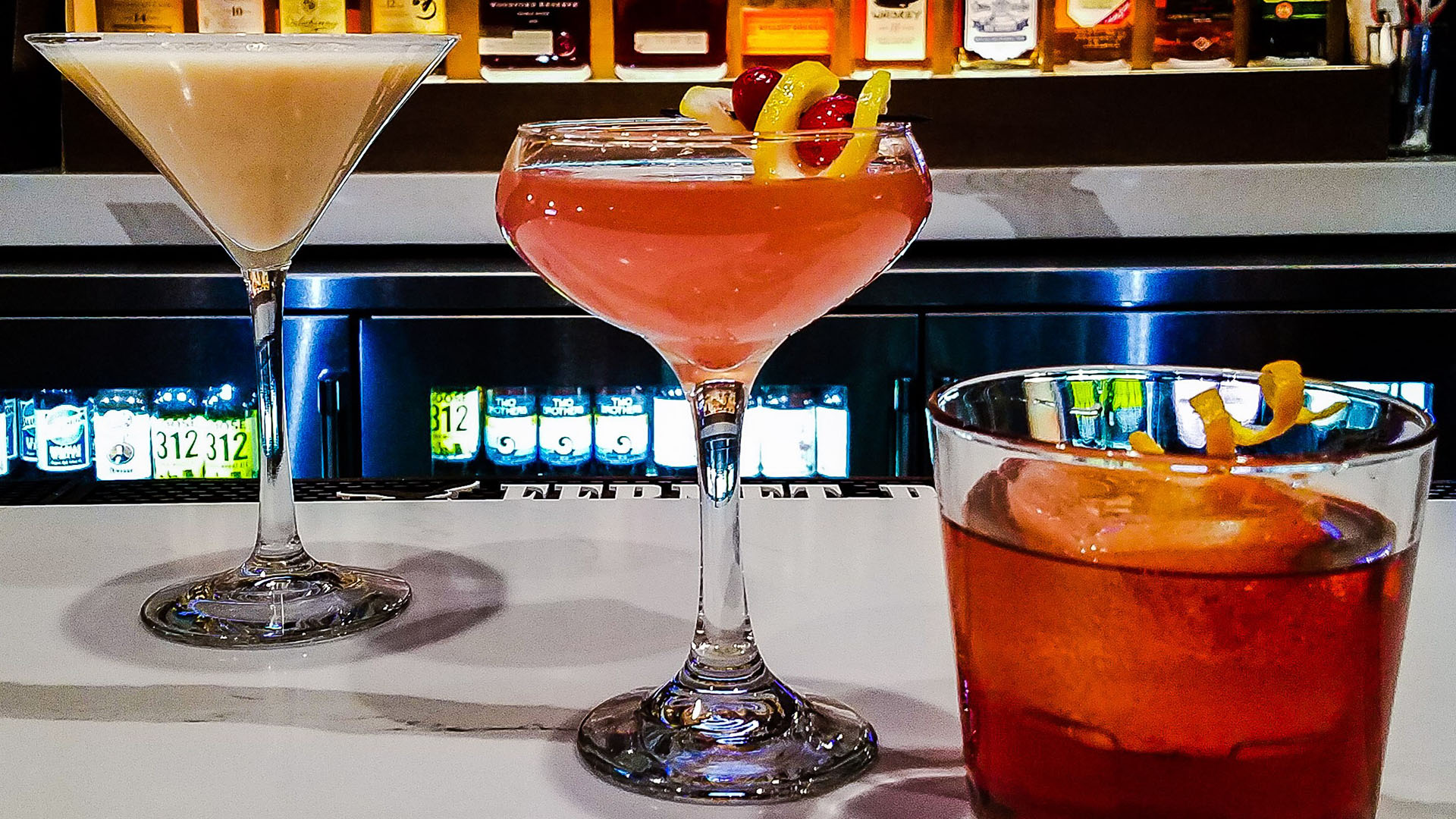 Monday-Friday 4-6 p.m. and during NFL games
A local Chicago classic, Weber Grill is dedicated to providing guests with the best in class dining experience using Weber Grills. The food and service are inspired by the backyard grilling legacy that is synonymous with the Weber name. Drink specials include $3 domestic beer bottles, $4 pints of Weber's Backyard Brew, $5 house-made sangria, $6 hand-shaken margaritas, mules, and martinis, and $6 Canyon Road wines. Bites include $2 Kettle chips & onion dip, $5 skillet cornbread, $6 sticky ribs, and more. Learn more.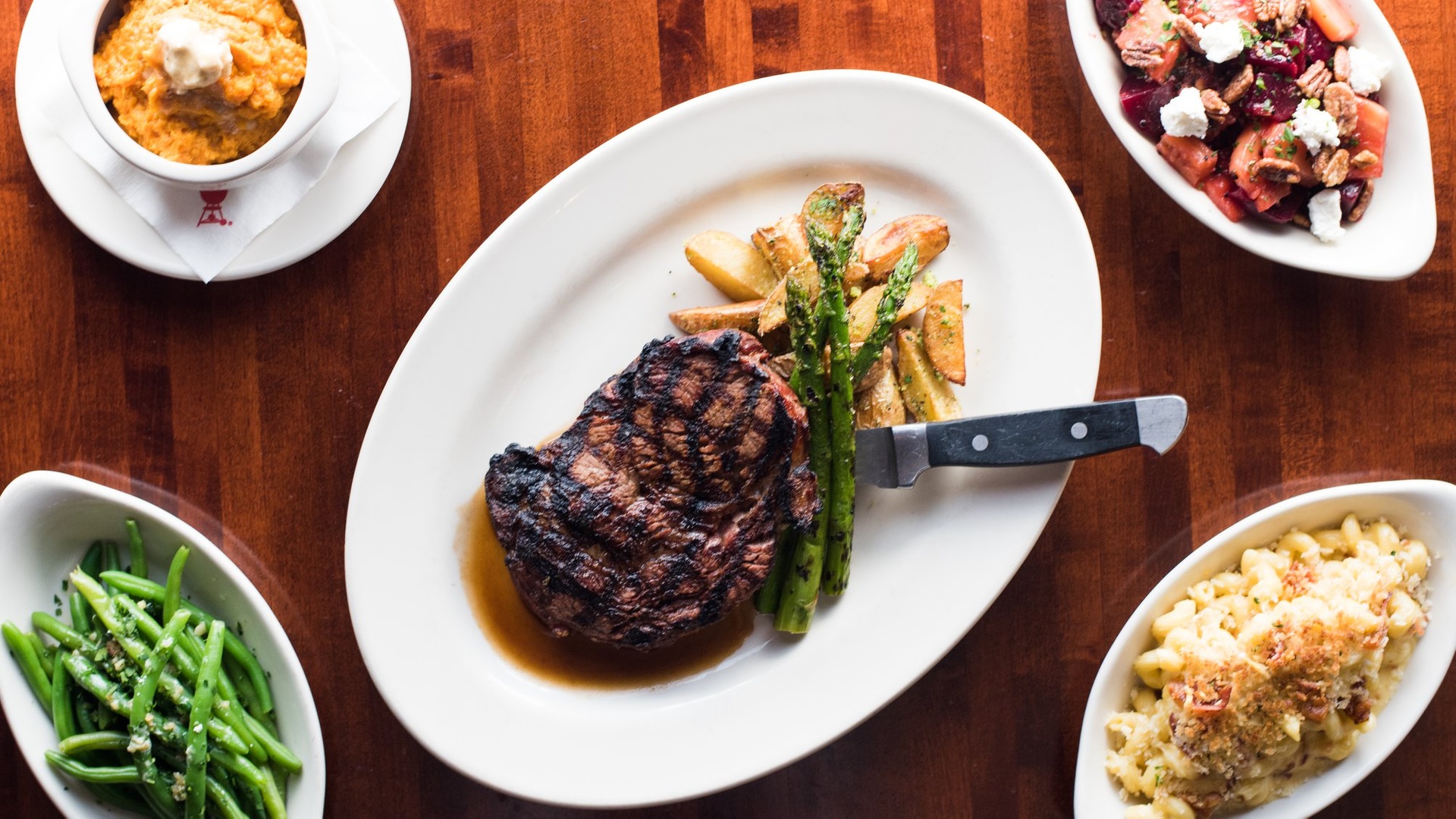 You might be interested in: