1 MIN READ - The City of Chicago has designated 2020 the Year of Chicago Music, and just like the Year of Chicago Theatre (2019), Year of Creative Youth (2018), and Year of Public Art (2017), Chicago Loop Alliance will be playing an active role in celebrating.
---
The Loop is home to Millennium Park and the myriad music festivals that take place there, including the Summer Music Series, Chicago House Music Festival, Chicago Gospel Music Festival, Chicago Blues Festival, and more. The Loop also boasts classical music powerhouses like Lyric Opera Chicago and the Chicago Symphony Orchestra, not to mention various bars and restaurants that make it possible to experience live music just about every night of the week. With destination marketing campaigns and programmatic tie-ins, Chicago Loop Alliance will elevate the celebration of this art form that makes the city shine.
Chicago is a global music leader. Its musical heritage is legendary as the birthplace of house and gospel music, urban blues and modern jazz, and today's music scene is as strong as ever, spanning across genres including hip hop, indie rock, experimental, jazz, Latinx, classical, and more. We are a city of stunning music halls, authentic neighborhood clubs, world-class festivals, and a youth music scene that is lively and inspiring. In support of Chicago's thriving music industry, Mayor Lori E. Lightfoot and the Department of Cultural Affairs and Special Events have designated 2020 as the "Year of Chicago Music."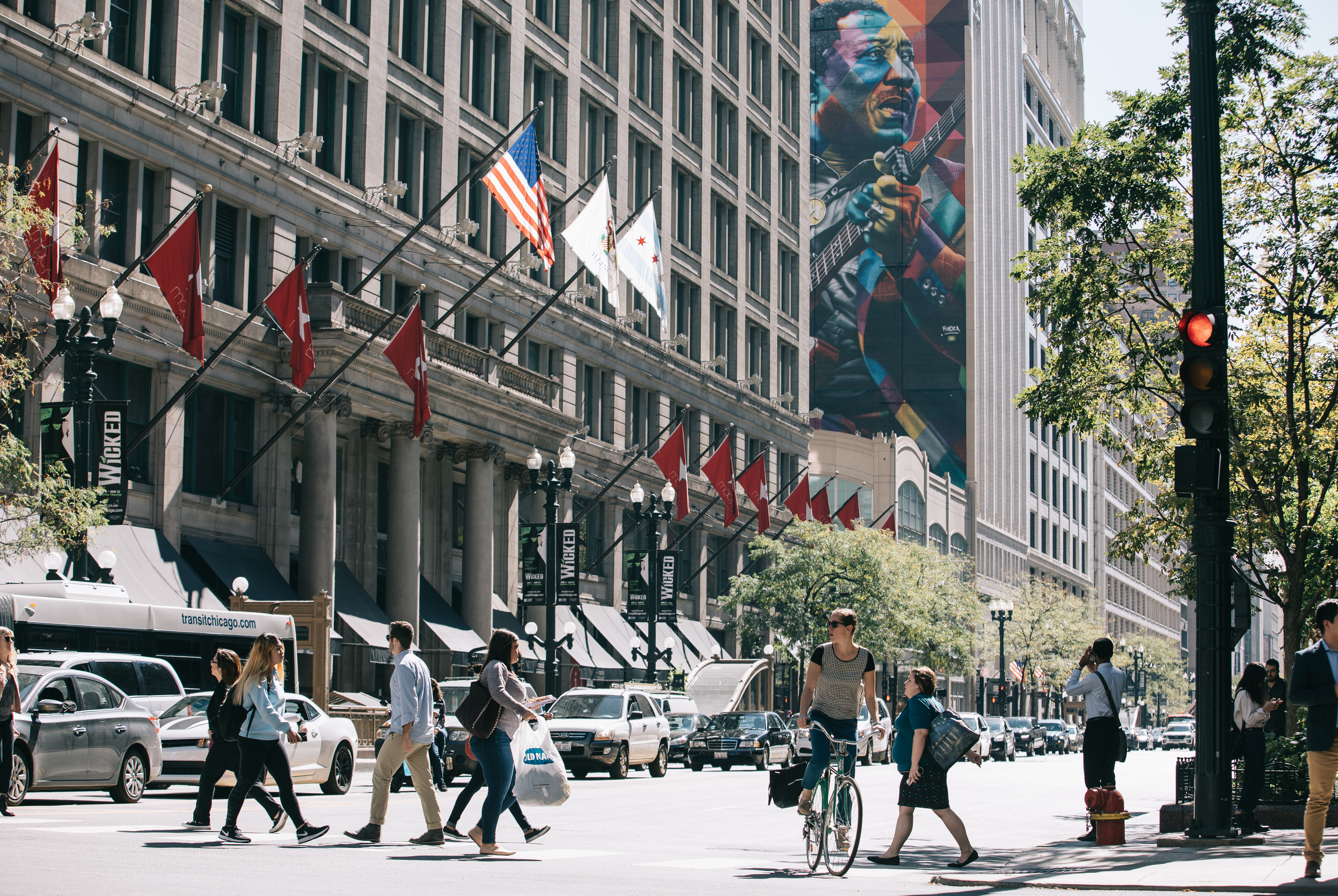 During the citywide, year-long Year of Chicago Music initiative, DCASE will work with key industry leaders and organizations to convene public and private resources in support of Chicago's music industry. The goal is to place a spotlight on Chicago's music landscape – one of the most influential and dynamic musical sectors on the globe – highlighting its legacy, expanding its audience, and strengthening it through programs that support musicians and sustain creative and cultural development with a focus on the south and west sides of the city.
Preliminary plans include:
Major sector-building grants to the local music industry via the Chicago Cultural Grants Program – including support for live music on the south and west sides, increased general operating support for arts nonprofits, and new merit-based awards for musicians;
An 18-day celebration of music starting Memorial Day weekend across Chicago including the Chicago House Music Festival, the Chicago Gospel Music Festival, the Chicago Blues Festival, and free and ticketed performances at venues across the city;
Public programming including a special focus on Chicago music at the 40th Annual Taste of Chicago, the Millennium Park Summer Music Series co-programed for the first time with record labels, venues, and media companies, the 10-day Chicago Jazz Festival and 17-day World Music Festival Chicago;
Professional support for musicians – including career development opportunities and a Chicago Musicians Roster;
Support for neighborhoods and venues – including programs presented in conjunction with the city's major music festivals; pop-up performances in vacant, underutilized, and nontraditional spaces on the south and west sides, and permanent venue space development programs;
A major advertising and public relations campaign based on a new marketing brand for Chicago music – including media promotional events around the world and music-themed media tours led by Choose Chicago.
Additional details will be announced in early 2020.
You Might Be Interested In: