5 MIN READ -- The Chicago Architecture Biennial (CAB) is excited to announce neighborhood and community partner sites and organizations to collaborate with contributing global design leaders and present installations and programs when the Biennial opens on September 17, 2021. These partnerships are part of Artistic Director David Brown's vision for The Available City that asks how design can foster collective engagement and agency to identify new forms of shared space in urban areas.
---
"The world looks to Chicago for innovative approaches to architecture, urban planning and the arts, and the contributors and partners assembled for The Available City carry that legacy forward," said CAB founding board member Michelle T. Boone. "Chicago's neighborhood and cultural leaders are eager to welcome the world back to Chicago in September 2021."
Brown selected community-focused partner organizations to highlight a range of innovative approaches and ideas that can transform a vacant space into a community resource. An example of these partnerships is the team transforming Bronzeville's former Overton Elementary School into a business and technology incubator.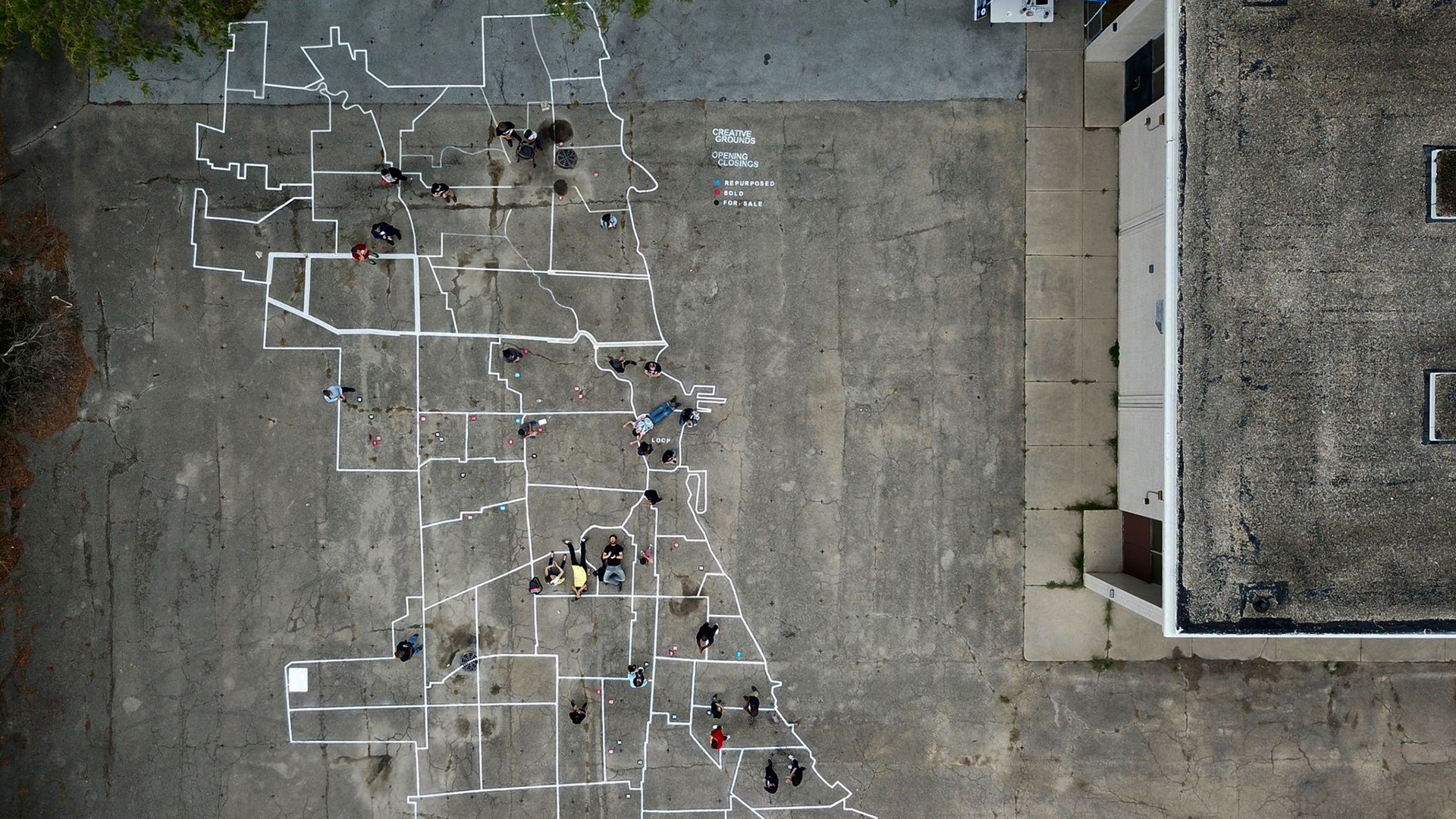 "Overton's vision is one of community empowerment," said Ghian Foreman, president and CEO of Emerald South Economic Development Collaborative. "By collaborating with architects, designers and community organizations like Borderless Studio, the Biennial becomes a platform to tell the stories of the residents, neighbors, former students and teachers, artists, athletes, business owners, activists and all who are connected to the school."
Below is a shortlist of CAB 2021 collaborations and their partner sites and organizations:
Overton Elementary School in Bronzeville and Washington Park Development Group is partnering with contributor Borderless Studio to build on previous work as a Biennial site for the 2021 edition. Overton has been activated as part of the Creative Grounds project in collaboration with community members and civic organizations via public art, design, and architectural interventions since 2017. Creative Grounds seeks to repurpose closed public school buildings through community-led and inclusive processes. This year, community activation days will occur throughout the summer leading up to the Biennial's official opening in September.
Community Christian Alternative Academy's (CCA Academy) PermaPark currently serves as a site for learning about food production and the environment as a part of CCA Academy's Holistic Wellness Program. As a CAB 2021 partner, CCA Academy will build on a CAB Youth Studio workshop in 2019, in which Brown and 2021 contributor design firm The Bittertang Farm worked with CCA Academy students to workshop ideas for outdoor learning spaces.
Grow Greater Englewood, which creates programs that support sustainable food economies and green businesses in Chicago's Englewood neighborhood, is developing a 2-mile stretch of abandoned elevated railway line in Englewood into a nature trail. For the 2021 Biennial, a group of local architects, artists, and community leaders including Anton Seals, Bweza Itaagi, Andres Hernandez and Eric Hotchkiss will partner with 2021 contributor Tokyo-based architecture firm Atelier Bow-Wow to design the entryway to the trail, the 58th Street Plaza, so that it encourages gathering, connectivity, and commerce, and can be a safe, inviting, and peaceful space for community residents.
ProjectHOOD, an organization based in the Woodlawn neighborhood, offers job training, essential resources, and tools to empower community members to become peacemakers, problem solvers, leaders, and entrepreneurs. Biennial contributors Chicago-based partners Norman Teague and Ebere Agwuncha of Norman Teague Design Studios and architect Negin Moayer from BNMO Design, will join Pastor Corey Brooks Sr. of ProjectHOOD to construct an installation for a vacant lot along the commercial corridor on the 6600 block of South Dr. Martin Luther King Jr. Drive. The installation will highlight local artists and provide a space for performances as part of a long-term project to raise funds to complete the building of a permanent ProjectHOOD Community Center.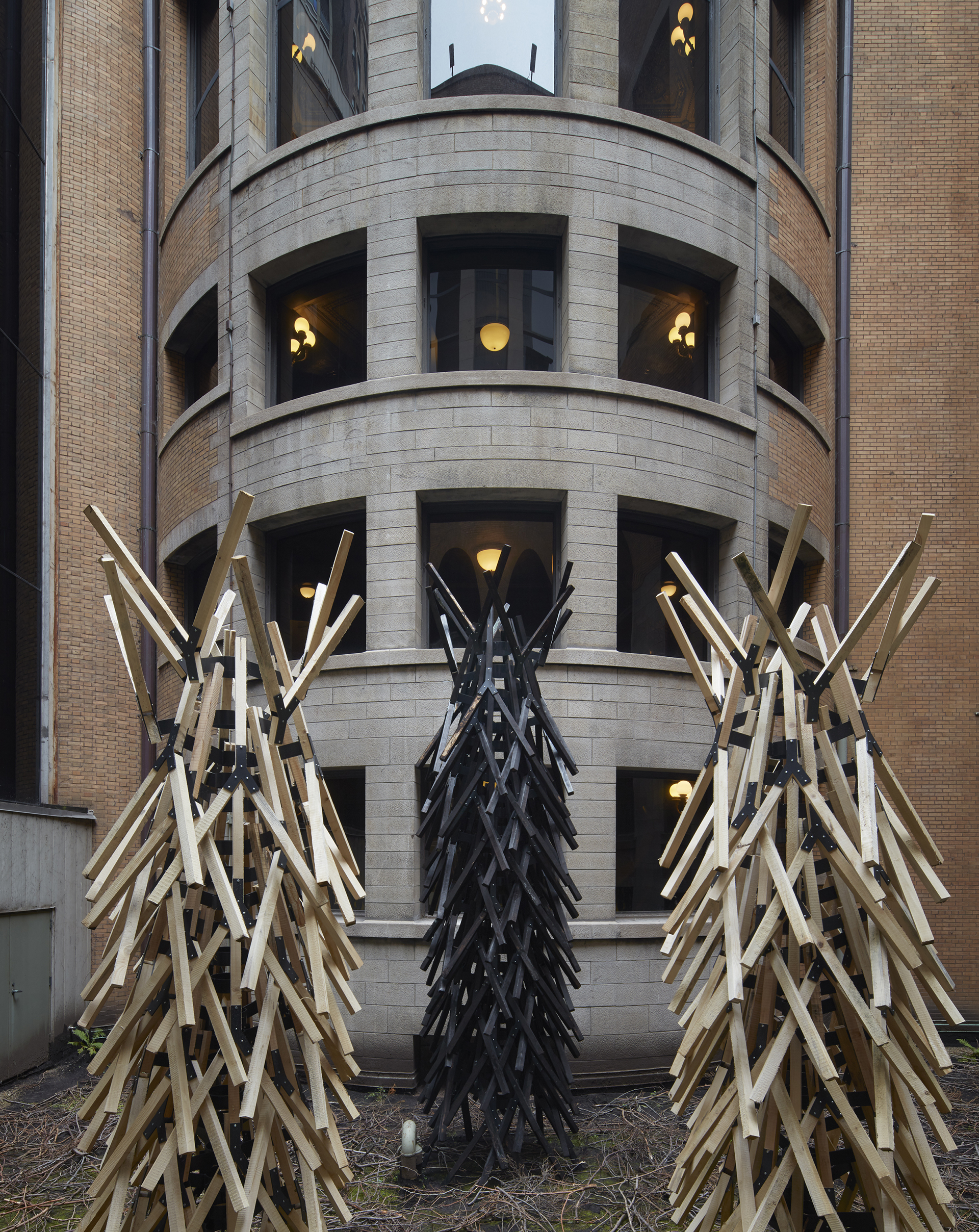 El Paseo Community Garden, a NeighborSpace site in Pilsen, will partner with 2021 contributors Netherlands-based firm Studio Ossidiana and Ohio-based Outpost Office to develop site-specific installations that embraces the balance between the civic and the domestic. El Paseo serves as a public green space with a mission to strengthen environmental stewardship and civic engagement while protecting equitable green space on behalf of the community.
Under the Grid and 2021 contributor Open Architecture Chicago are partnering on a proposed 15-block greenway under the Chicago Transit Authority's Pink Line between Kedzie and Kildare that seeks to provide a safe, fun, and engaging route through the community, bringing much-needed vibrancy to the area. Miami-based design contributor Studio Barnes is developing an installation on a hard surface lot managed by the Westside Association for Community Action (WACA) that will promote play and social gatherings and serve as a space for performances and programming.
Southbank Park in the South Loop, sponsored by Lendlease, will partner with PORT, a public realm and urban design practice based in Chicago and Philadelphia, on a site-specific installation that responds to the history of the Chicago River.
"Lendlease is deeply committed to creating strong communities," said Theodore Weldon Executive General Manager of Lendlease Development. "We're proud to support this year's edition, The Available City, and a program that is invested in building community through collaboration and innovative approaches to architecture.
The Available City will also have projects and programs at the Central Park Theater in North Lawndale and vacant storefronts in Edgewater, among other locations. The 2021 edition investigates how an institution can enable long-lasting change beyond a single exhibition through these installations and programs.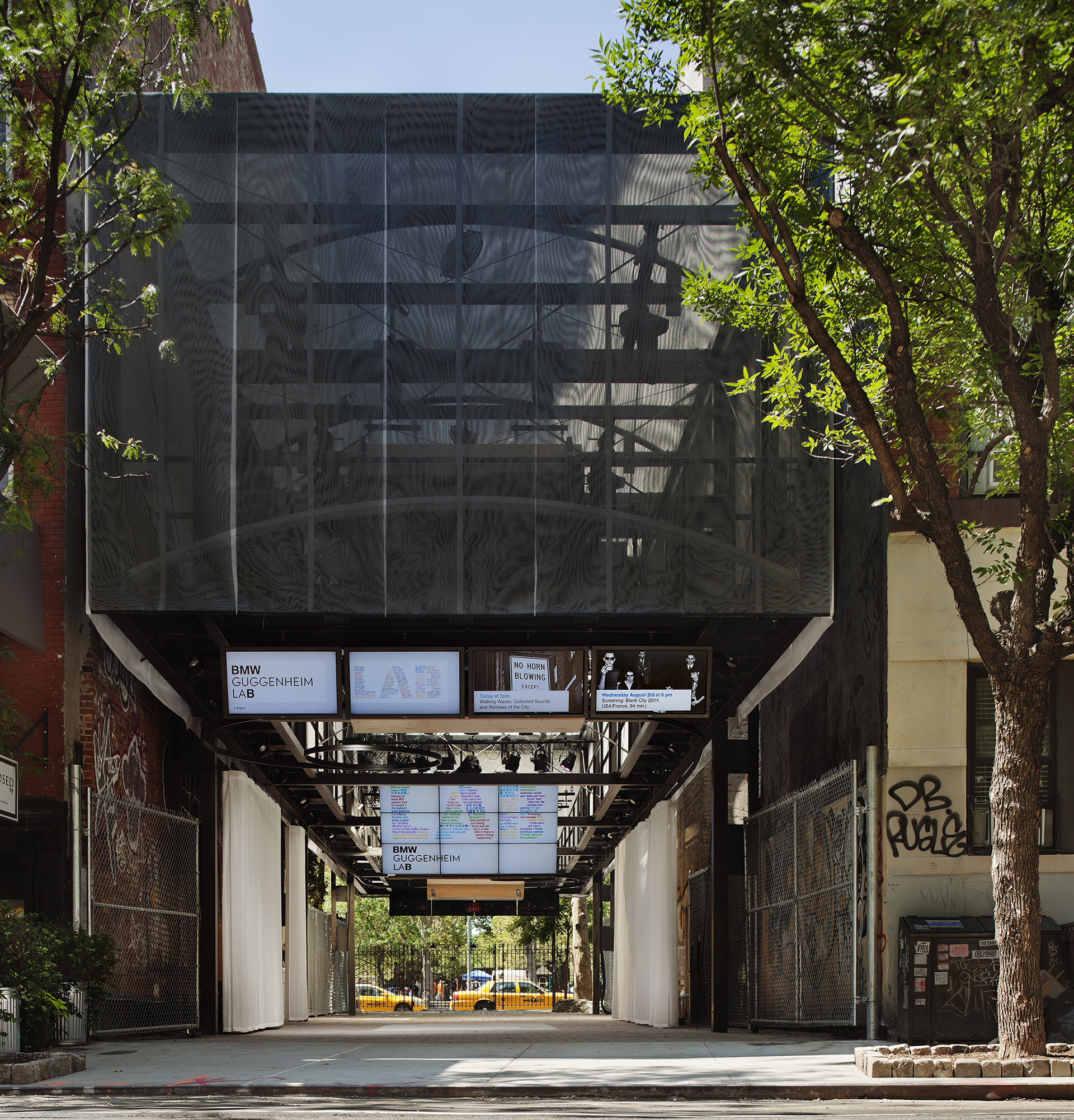 Additional detail on exhibitions, installations, performances, lectures, educational programs, workshops, and events being produced by the Biennial and over 100 local and global partners will be announced in the coming weeks.
For a continuously updated list of Chicago Architecture Biennial 2021 Partner Sites visit www.chicagoarchitecturebiennial.org. The Chicago Architecture Biennial is the largest exhibition of contemporary architecture, art and design in North America.
Over the course of the first three editions, CAB has supported projects created by more than 350 architects, designers, and artists from over 40 countries considering critical topics through the lens of architecture and design. As a platform designed to highlight and explore innovation in the field, CAB is poised to present a global event that responds to changes in the way we gather, engage, and learn. The fourth edition will imagine new and exciting possibilities for activating spaces throughout the city, expanding access to architecture and design, and engaging new voices.
You Might Be Interested In: