4 MIN READ – Each month, Chicago Loop Alliance will highlight a different Street Ambassador who provides enhanced hospitality services, fosters a consistent pedestrian experience, and keeps State Street safe, clean, and beautiful seven days a week. This month, meet Octavion Thomas, Old Town resident and Program Manager for Chicago Loop Alliance's Street Team.
---
How long have you worked as a Chicago Loop Ambassador?
Five years.
What's the best part of your job?
The best part of my job is the broad range of the many services we offer, which brings all different kinds of people together within this one neighborhood—the Loop.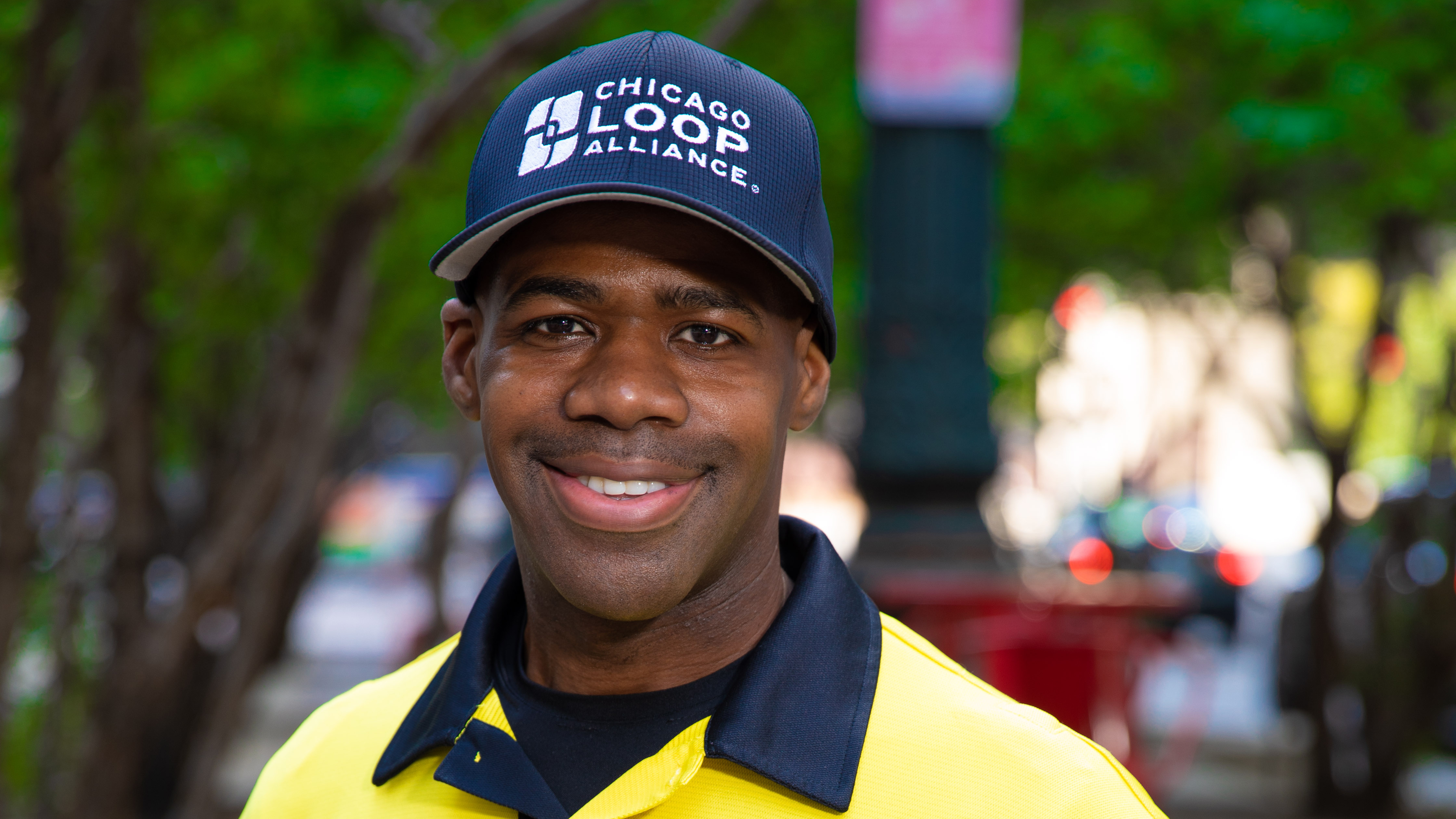 What's the most challenging part of your job?
The most challenging part of the job is the social service aspect. There are so many people who suffer from a wide range of illnesses and addictions. We refer and direct them to the next path, but quite frankly, it's a process for some. For example, in many cases, it will take a person who's been using and abusing drugs years to fully recover. It becomes very challenging to watch a person's journey down that path to recovery.
What's your favorite thing about State Street?
My favorite thing about State Street is that it has so much to offer, from the stores to government institutions, to even the main Chicago Public Library branch. These establishments brings out a whole host of ethnic backgrounds, all coming together to experience every bit of what State Street has to offer. I've been working here for over five years, and I really enjoy the way pedestrian traffic flows in and out the Loop. For example, in the mornings, people come to work relatively quietly. During lunch time, everyone is out enjoying lunch together. And during the afternoon rush, people exit the Loop at the same time as the flow of shoppers enters. This flow gives the Loop an appeal and makes me want to continue to be a part of State Street.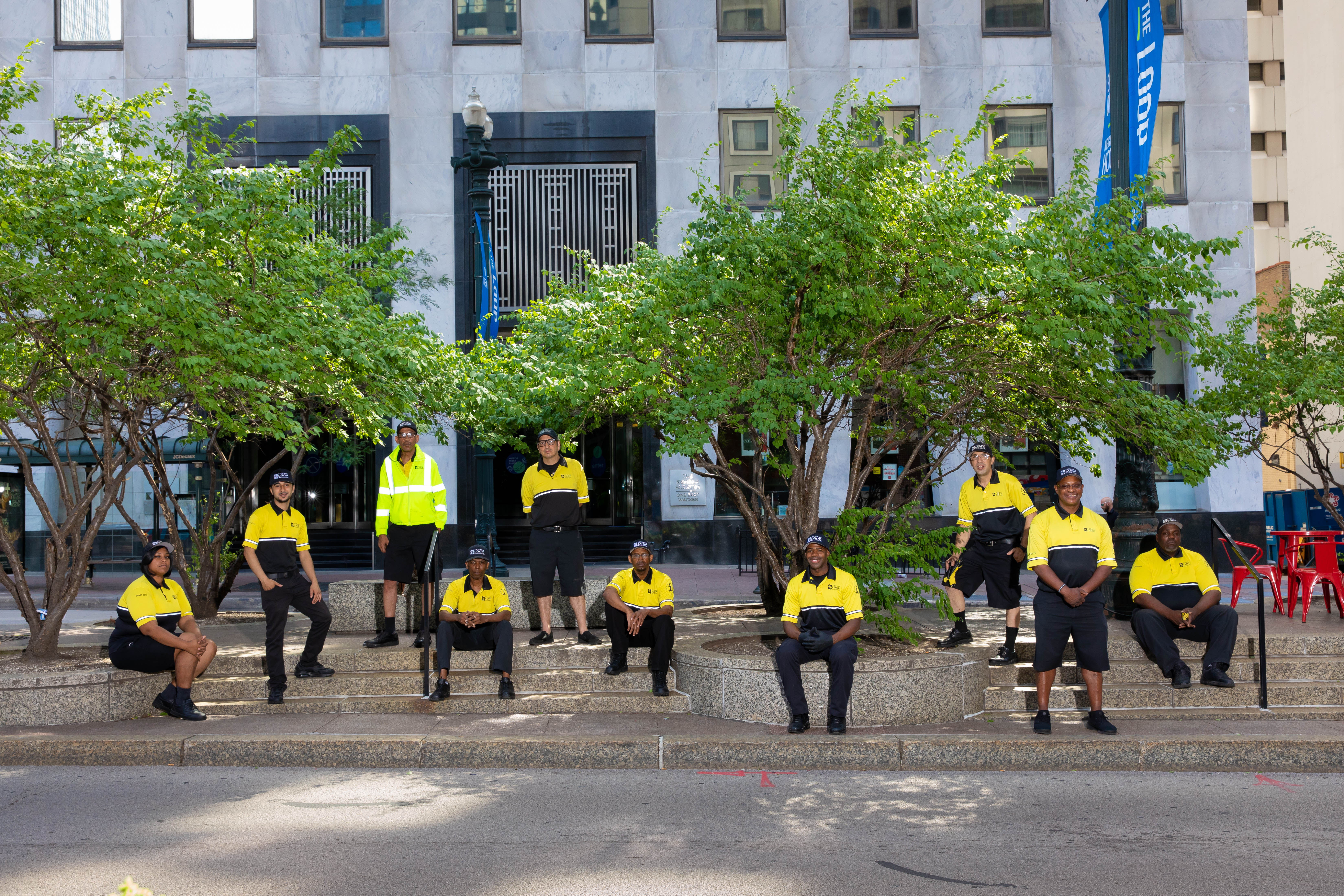 What's your funniest memory from work?
My funniest memory form work is when one day I was talking to a guy who was panhandling by Walgreens on Randolph. There was a well-known homeless woman who walked up to him as we were talking and offered him a McDonald's muffin, and she insisted that he eat it. He declined her offer gracefully. They began to go back and forth, as she insisted that he take the muffin. He of course kept declining, saying he wasn't hungry. Then she forcefully stuffed the muffin in his bag and ran off. He looked at me with this shocked expression on his face, but went to eat the muffin, shaking his head. What made that interaction even funnier is she is typically a quiet person. In that situation, she showed a different side of herself, a rather compassionate side that many might not pick up on. It also showed just how caring and compassionate the homeless population is down here. They connect with each other on many levels, by being sympathetic to the needs of others around them.
What do you like to do in your free time?
I like to engage in a lot of physical activity, such as jogging, physical contact sports, swimming, etc. When I was a kid, I played almost every sport you can think of. In addition to the physical sports, I love to hang out with family, and going for long walks in the park, or just being out on the town. I try to make the best of it any and every time I have a moment that I may never have again.
How do you feel your work helps to make the Loop "Everyone's Neighborhood?"
Chicago is one of the biggest cities in the country, and it's also a very diverse city. The downtown Loop sits at the very center of all the other neighborhoods, taking in all of these different people from many backgrounds and experiences. The Harold Washington Library is a center that has a lot to offer many people; it's rich with resources. Our government institutions service so many people of these neighborhoods all at the same time together. Many people from different areas around the city come to share the shopping experience together. Our CTA is one of the biggest transit systems in the country, and every single transit line navigates through the Loop, allowing each and every neighborhood entryways to connect to services, all together. And while the Loop is a major economic engine for the city, with hundreds of thousands of jobs, there are also well over 100 individuals who don't have permanent housing but call the downtown Loop a home for themselves. So my work in the Loop wraps around each and every person who visits. When I'm cleaning or removing graffiti, giving directions or providing security to a person in need, I'm creating a safe and clean space for everyone to experience. Everyone benefits from all of these services together. This is what makes the Loop "Everyone's Neighborhood."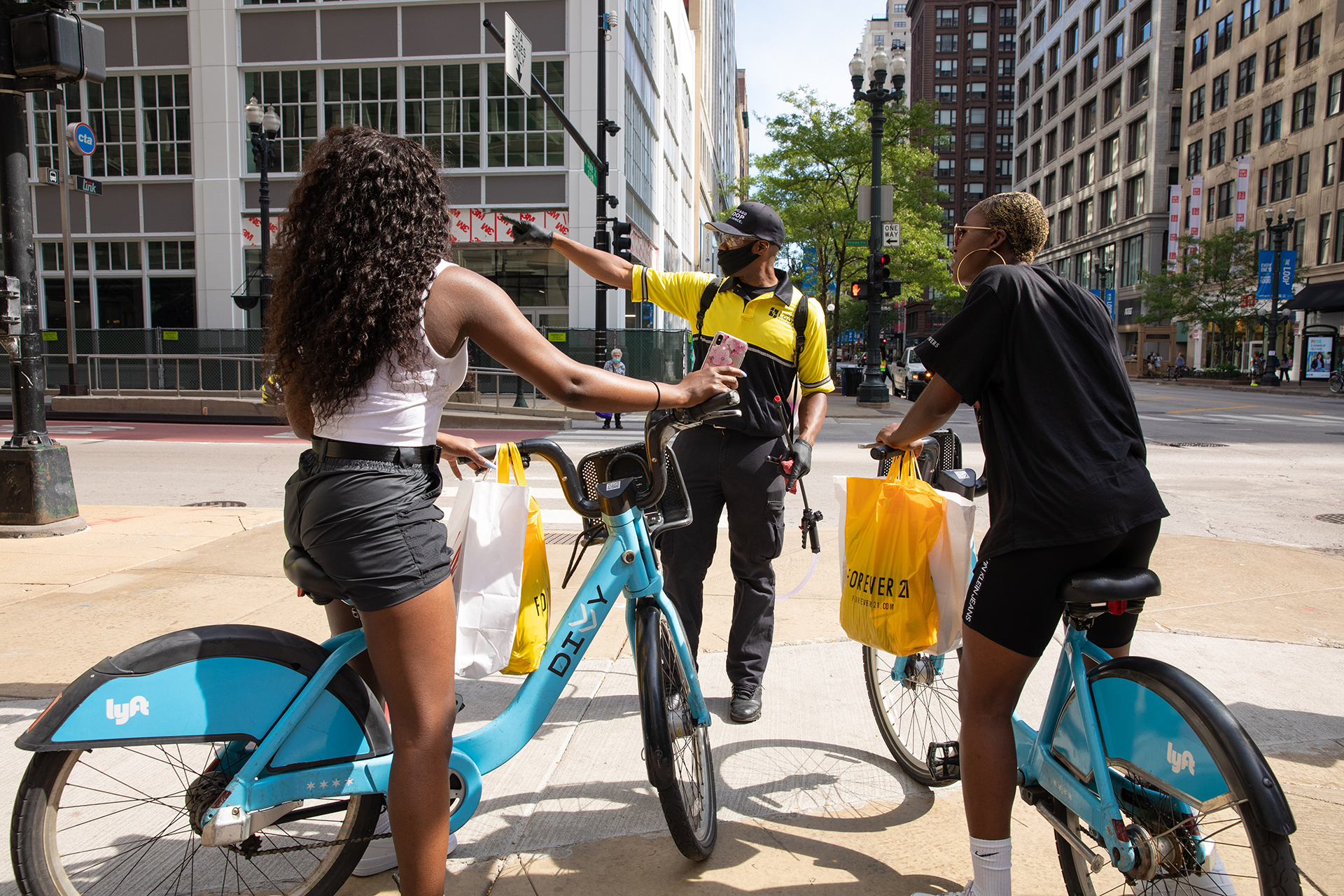 You Might Be Interested In: