3 MIN READ – Each month, Chicago Loop Alliance highlights a different Street Ambassador who provides enhanced hospitality services, fosters a consistent pedestrian experience, and keeps State Street safe, clean, and beautiful seven days a week. This month, meet Harold Matthews, Grand Crossing resident and member of Chicago Loop Alliance's Clean Team.
---
How long have you worked as a Chicago Loop Ambassador?
One year.
What's the best part of your job?
The best part of my job is the interactions with the people on State Street. I kind of get a sense that the people really enjoy seeing us out there. To me, almost every neighborhood loves when there's a sense of safety and security in their community. When someone, or a team of people, provides that service, it gives the community some validity.
What's the most challenging part of your job?
It used to be working in the cold and snowy hardship weather, but I will have to say it's working during these pandemic times. So far I have managed to stay healthy by following all the proper health guidelines. But nevertheless, the neighborhood needs us, and as long as I'm healthy, I will continue to provide service to State Street.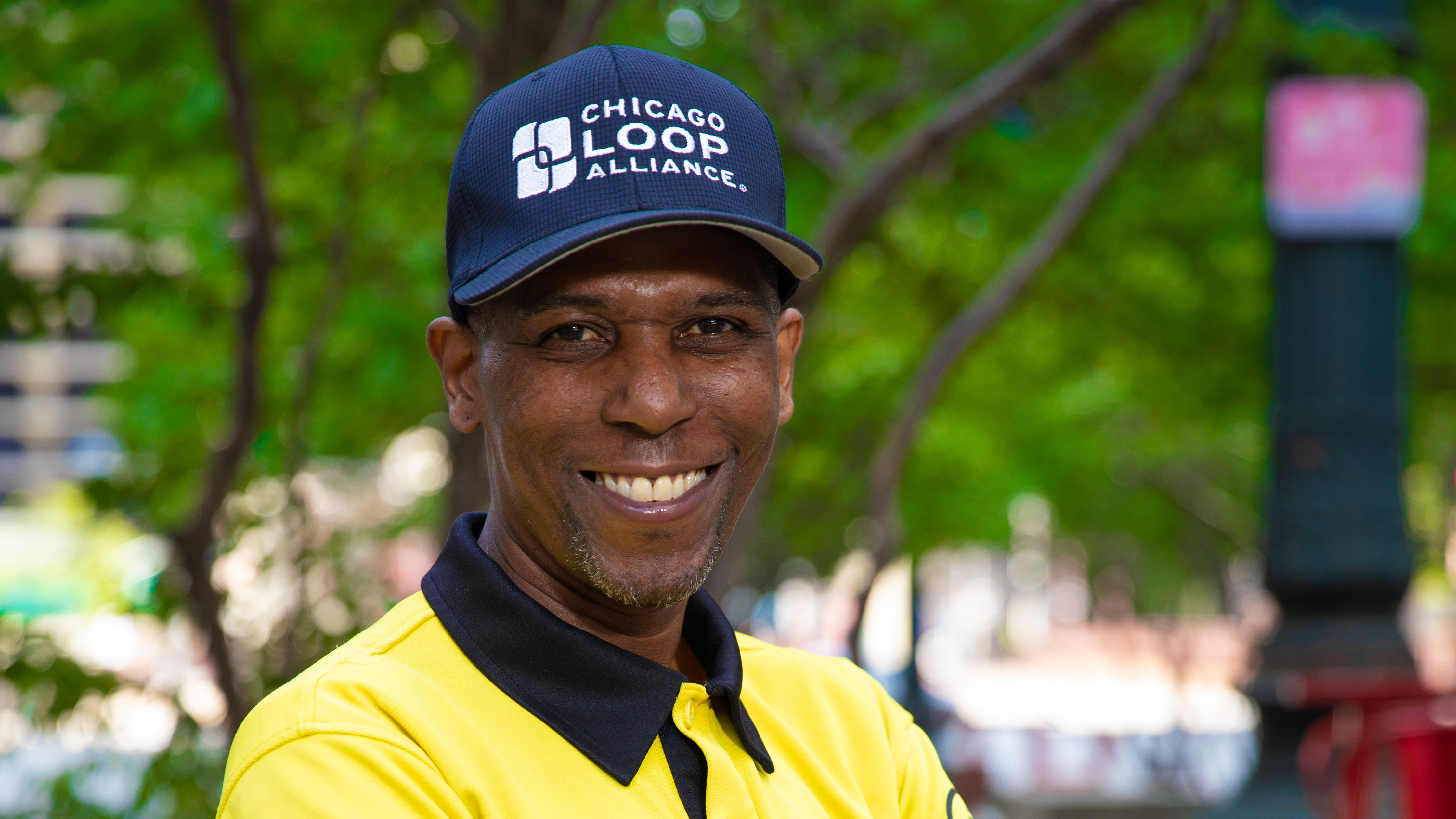 What's your favorite thing about State Street?
My favorite thing about State Street is all of the shopping stores and centers in the area. The stores on State Street seem very unique compared to the ones outside of downtown Chicago. The ones outside of downtown seem more crowded and congested. These stores are rather calm and organized, such as the Target store on State and Madison; it's a much more calm and collective place to shop.
What's your funniest memory from work?
There was a guy sitting at the bus stop on State and Madison. He had trash all around him, so I knew he was the one who had made the mess. I began to clean the area, starting just a few feet away from him. He walked toward me and asked if he could throw something away. Before I got a chance to say yes, he had placed a small piece of paper in the dust pan that was in my hand, and walked back to his trashed area and sat back down. I never simultaneously laughed and frowned on the inside like I did in that moment.
What's the most common question you get asked?
The most common question would be directions. People ask a ton of directions all throughout the day. The main question is where Target or Macy's is located. Another popular question is where Garrett Popcorn is located.
What do you like to do in your free time?
I like to stay home and watch TV with my wife and family. I also like to spend time with my son. He's a full-grown adult now, and it seems like he needs me more than ever as he progresses in his age brackets.
How do you feel your work helps make the Loop "Everyone's Neighborhood?"
We all have a shared interest in the Loop. From the stores, to the government entities, to the visitors, we all have our part to play. My part is to make sure that it's clean and safe, because all of the space we share is not only my space, but everyone's space to benefit from. That's what makes the Loop Everyone's Neighborhood.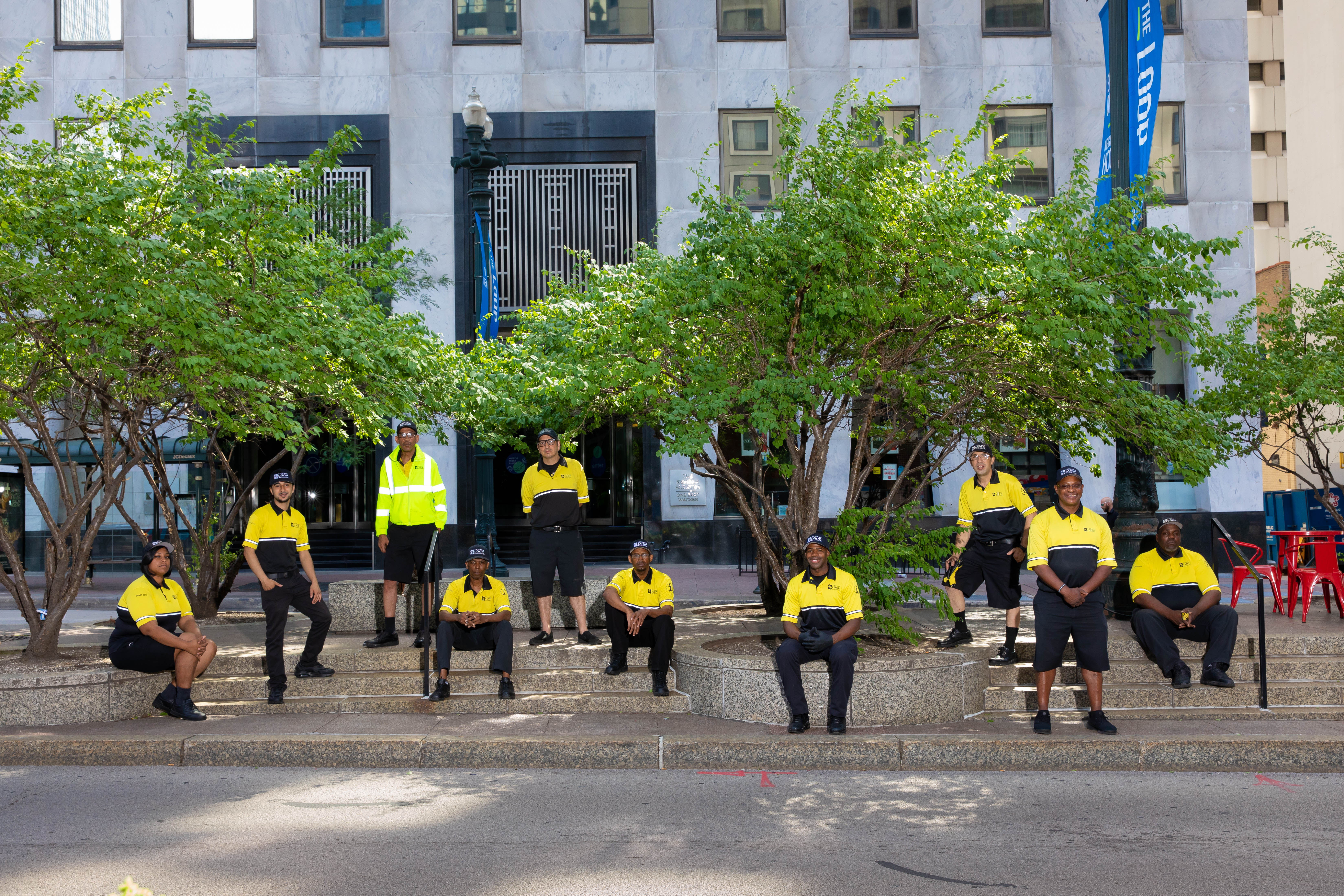 You might be interested in: