2 MIN READ – There are many ways you can honor and celebrate Hispanic Heritage Month, which takes place on September 15 through October 15 Here are a few ways you can support and uplift Hispanic arts & culture in the Loop!
---
This Hispanic Heritage Month support Ballet 5:8, a female and minority-led premiere ballet company. Ballet 5:8 celebrates Hispanic Heritage Month with two fall performances: Imagine Better and Ver la Música, Oír la Danza. Imagine Better will take place October 15 at 7 p.m. at the historic Athenaeum Center for Thought and Culture, and will feature a poetic and athletic exploration of the neo-classical form and inspired by the resurrection narrative. Ver la Música, Oír la Danza, will take place November 12 at 1 p.m. and 3 p.m. at the National Museum of Mexican Art, highlighting works that amplify Artistic Director Julianna Rubio Slager's voice as a groundbreaking Latina choreographer. Learn more here.
This September the Goodman Theatre partners with the Chicago Latino Theater Alliance for the Midwestern premiere of Pequeños Territorios en Reconstrucción as part of the Latino Theater Festival. Pequeños Territorios en Reconstrucción is a documentary fable created by Teatro Linea de Sombra of Mexico City, and tells the story of the displacement of women in Turbaco, Colombia, 15 years ago by armed conflict. The show runs from September 21-25 at the Goodman. Learn more here.
Kick back, relax, and let the Gene Siskel Film Center take care of the rest. Catch a showing of the film Dos Estaciones, by Mexican director Juan Pablo González, which centers around the story of a business owner struggling to keep her tequila factory afloat in Jalisco, Mexico. Dos Estaciones will be on view at the film center September 16-22. Learn more here.
For one night only, on October 1, the Ensemble Español Spanish Dance Theater will take over the Auditorium Theatre with a fiery flamenco performance that will have you dancing in your seat and marveling at the choreography and dazzling costumes. Ticket prices start at $32. Learn more here.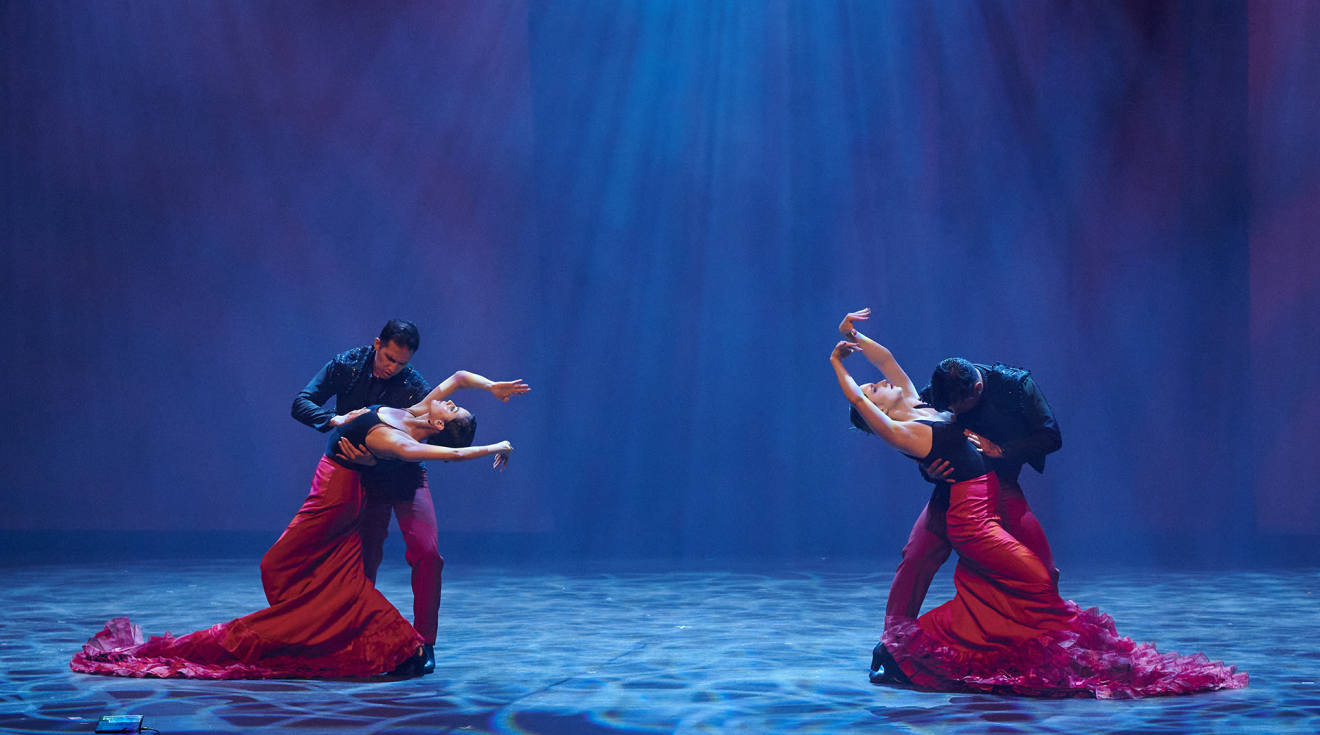 You Might Be Interested In: