9 MIN READ - "A lot has happened in the past couple of years" is an understatement. Chicagoans have gone from working downtown, to fully remote work, to a hybrid model of the two. And don't forget experiencing the Loop outside of office hours. The Loop has changed – hopefully for the better – and more Chicagoans are seeing it with new eyes.
---
"I've come to learn that isolation is at once soothing, but also less energizing. Working from one's comfort zone can envelop a person and being in the city – in an office – keeps people on their toes a bit more," said Charles Smith, Director Education Principal for CannonDesign. "Returning to the Loop for office workers is going to be business by business, industry by industry. The current generation of workers, both senior and junior have been 'comfort programmed' and will likely continue to grasp the creature comforts of work from anywhere."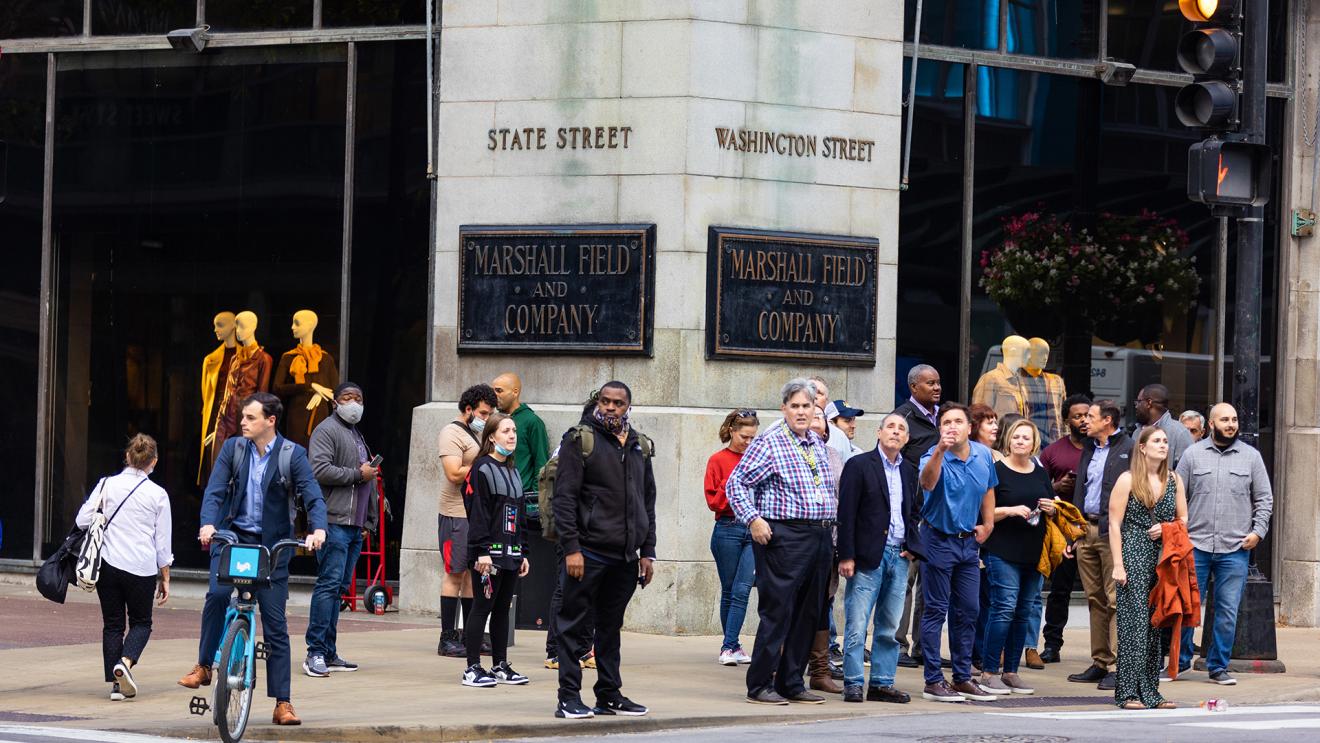 According to monthly data tracked by Chicago Loop Alliance, the Loop's office occupancy has volleyed in activity often based on current COVID guidelines and restrictions, weather and company protocols. However, in March, office occupancy saw its highest recovery rate since pre-pandemic, along with other key metrics like pedestrian impressions, parking volumes, hotel occupancy, and transportation all increasing or reaching record recovery scores. The landscape of day-to-day life in the Loop has changed, and Chicago Loop Alliance has created a Back to Office toolkit that provides workers and visitors with the tools to work and play downtown.
"As Chicagoans, we are fortunate to have a thriving and vibrant downtown that provides such easy access to amenities, cultural experiences and an authentic feeling of community," said Kirsten Ekdahl Hull, VP of Portfolio Management, EQ Office. "Here at Willis Tower, where we're nearing completion of a transformative renovation, the energy has been palpable. We've seen a significant increase in foot traffic from tenants, neighbors and visitors, and only expect that to increase with our outdoor terrace opening for the season and new tenants, like Foxtrot Market, opening soon in Catalog."
With major organizations like Gensler, Deloitte, CannonDesign and more returning to their downtown offices in various capacities, other businesses will likely follow suit in the months ahead. Many office workers are still splitting their time between home and office, but are also spending time downtown outside of the workday.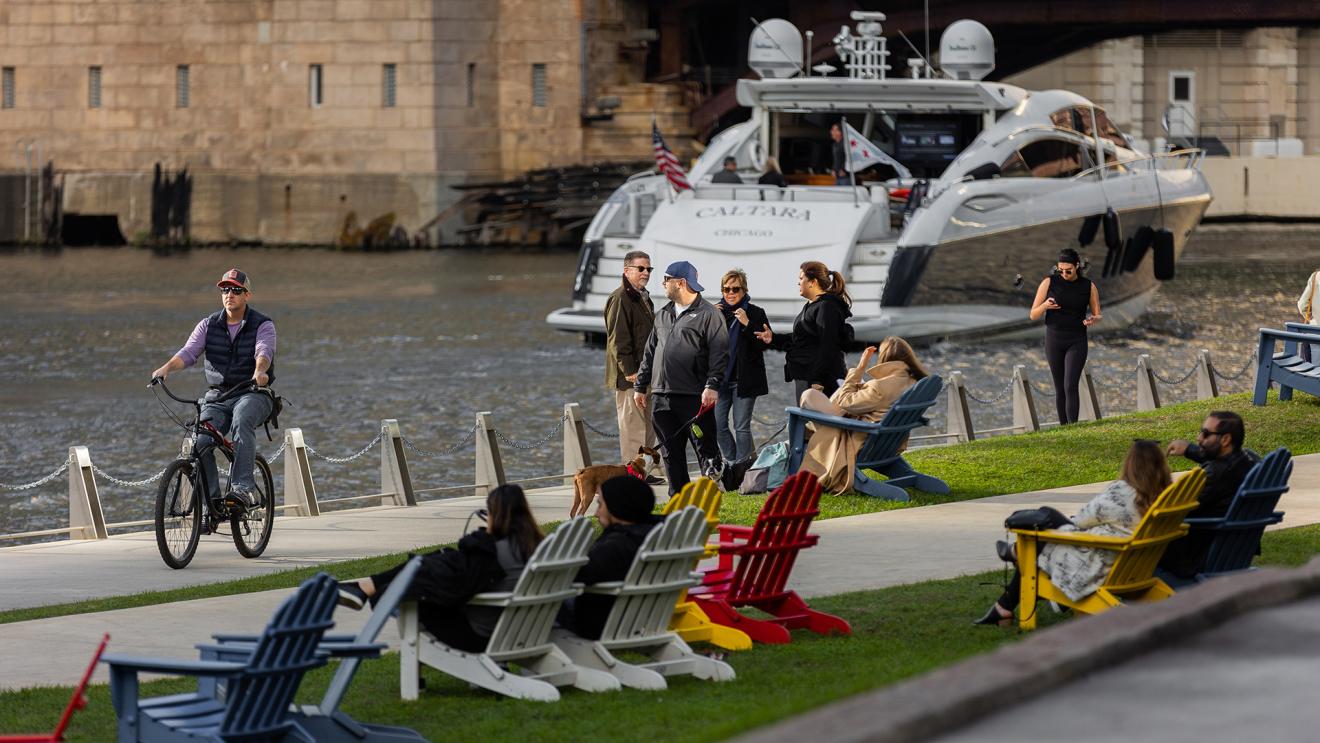 "It's nice to have in person meetings again, along with the building amenities," said Kat Frerichs, Business Partnerships Manager, Illinois Network of Charter Schools (INCS), Medical District. "Being able to walk to restaurants and meet people for coffee is exhilarating. The energy of the city is returning, and I feel like we're slowly waking up."
Frerichs, like many other workers making the journey back to the office, is currently on a hybrid model, but admits that she spends more time downtown outside of work as well. Broadway In Chicago shows, business openings, and outdoor programming seem like a novelty that many people have missed.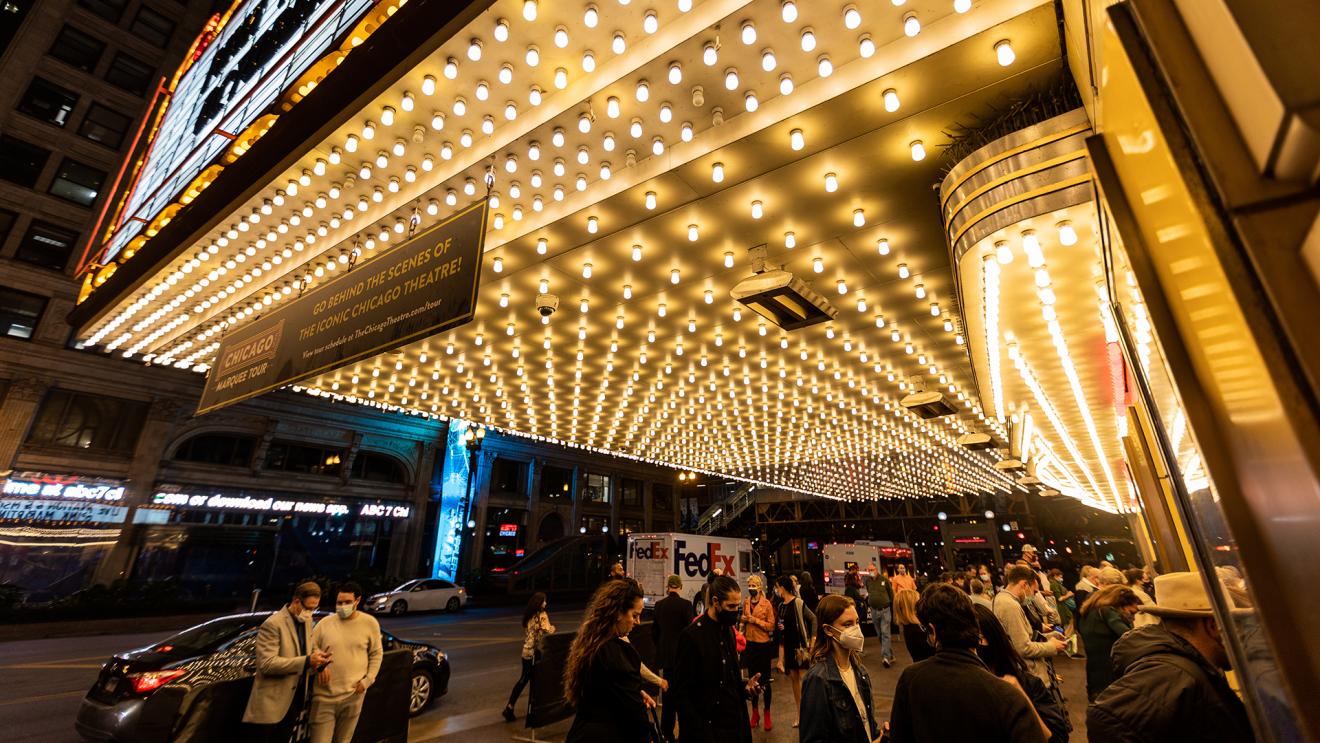 Amy Masters, Director of Marketing and Communications for the Building Owners and Managers Association of Chicago, is also splitting time between her home and office, but she said the difference in productivity when she goes into work on-site makes a world of difference in her week.
"I have been coming into the office for the last year and a half – first I drove to the office, and then quickly became comfortable taking the El just as I did pre-pandemic," Masters said. "With a young child who comes home early from school and a husband who talks very loudly on the phone, I have found I can work in the office more productively with everything at my fingertips including a large monitor, printer, and an ergonomic chair. Not only do I get to experience the joy of seeing co-workers, colleagues, and friends downtown, I still have flexibility to see my child off to school and work from home when necessary."
Outside the Office
Originally, Loop enthusiasts saw downtown's return predicated on office workers. But, with entertainment patrons, over 50,000 students, and more residents every day, the Chicago Loop is facing a renaissance. Dining, shopping, education, arts, and culture are beginning to be the driving force for recovery.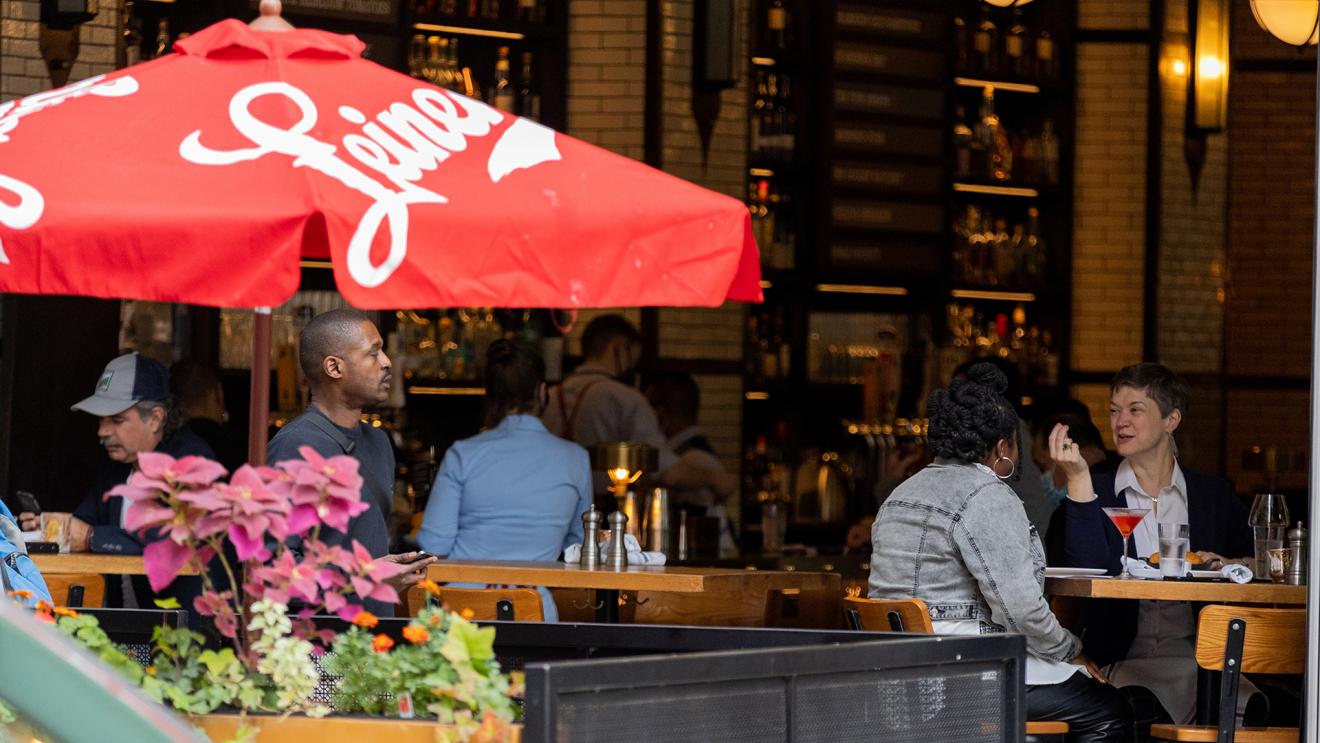 "We used to be laser focused on making downtown open and accessible for workers. However, with the concept of working from home, or some form of hybrid schedule, downtown visitors are coming to the Loop for more than just the office," said Michael Edwards, President and CEO of Chicago Loop Alliance.
The business model of being in the Loop has shifted quite a bit in the past couple of years, as more immersive museums and experiences sprinkle themselves alongside stalworth brick and mortar retailers, hoteliers and restaurants.
"Downtown is less about the '9-5' now. Students, workers coming back downtown for the first time in a while, and most notably, residents, are creating a community in the Loop," Edwards said. "This neighborhood is considered home to more than 40,000 residents and many more if we include student living, along with the sentiment that the Loop is always Everyone's Neighborhood."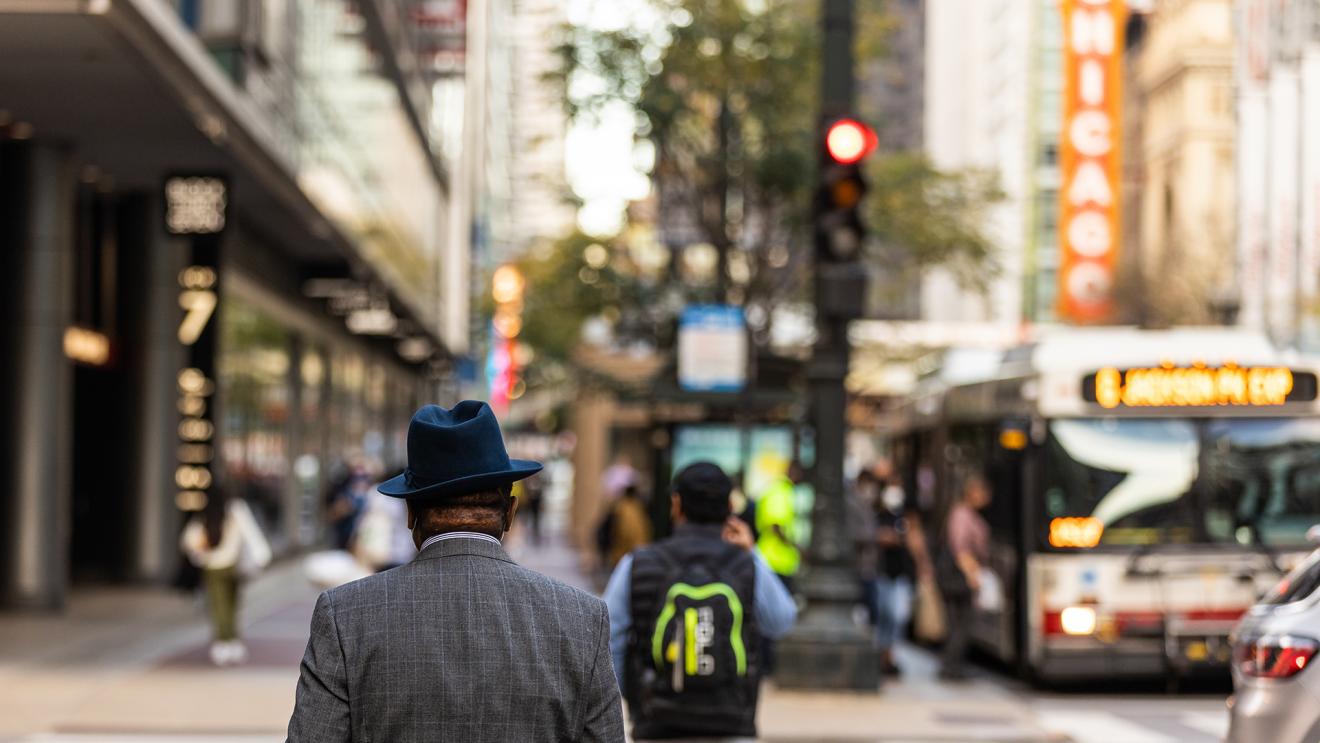 Getting there
As most of us know, it's not difficult to find your way back downtown. The Loop is the most accessible neighborhood in the city via public transportation, and many of the more than 370,000 workers who used to spill into the Loop every day relied on transit to get there. Over the past two years, ridership on public transportation was decimated, but is slowly trending upwards. Based on ridership data for CTA from late 2021, five Loop stations are ranked among the city's busiest, surpassing 1 million boardings in November 2021, and has likely far surpassed those numbers now based on observable increases of passengers on buses and trains downtown in 2022.
Anecdotally, Chicago Loop Alliance staff and other colleagues have noticed the hustle and bustle of Loop transit stations during morning and evening rush hours. The sentiments of more visible commuters is echoed in the sights and sounds of Chicago Loop Alliance Ambassadors, who have recently expanded their patrols off of State Street to busy east and west streets leading to Metra and CTA stations in the Loop.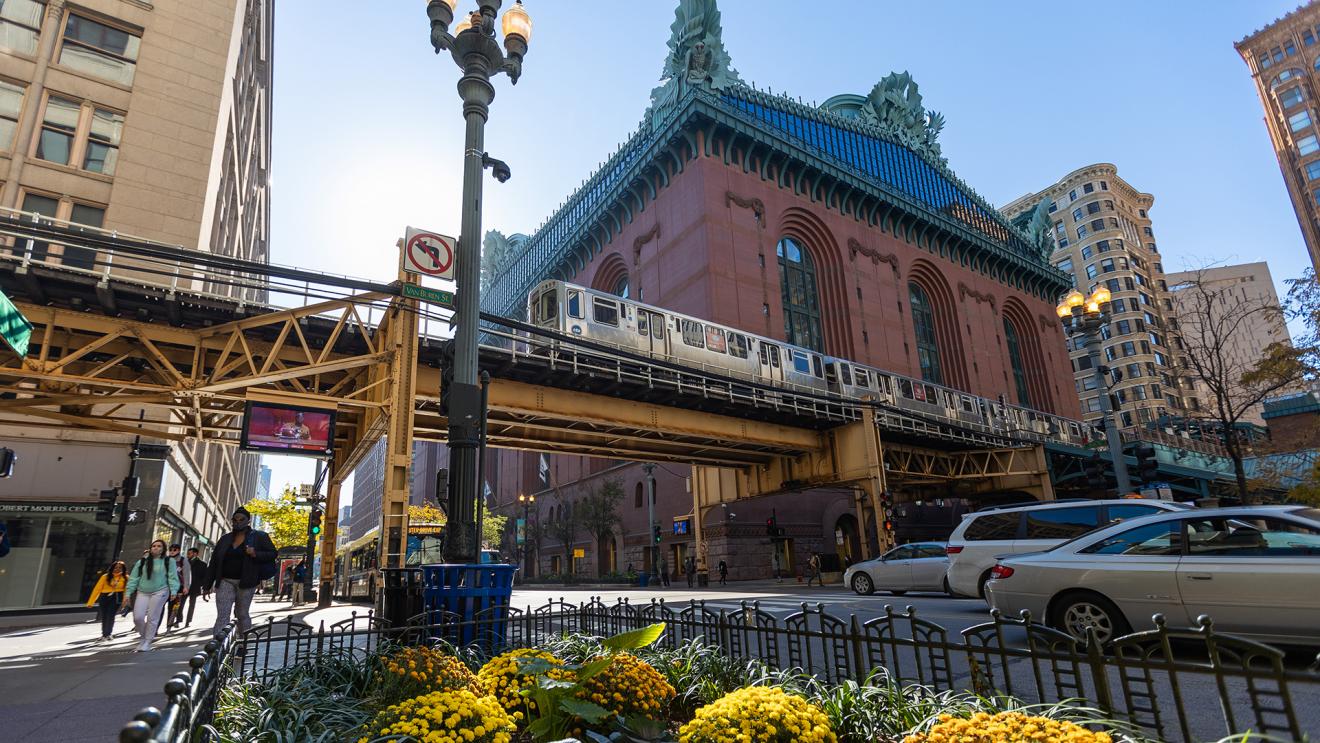 And, of course, there are other options for getting back in the Loop. Many who are able to are still opting to drive. Chicago saw a "bike boom" in 2020 like the rest of the country, and some workers continue to bike to work. Jessica Cabe, Communications Specialist at Regional Transportation Authority is an active transit advocate and spends much of her time utilizing public transportation or her beloved cargo bike throughout the city.
"I've been working from home but am looking forward to getting back in the office for a hybrid work schedule in May. When I'm not taking the Green Line into the Loop, I'll be riding my bike or a shared e-scooter. Starting and ending my workday with a commute on transit or by bike is really good for my mental health. It gets me outside, it makes me feel connected to my city, and it offers the opportunity for some physical activity, which I'm not inclined to go out of my way for when I'm working from home," she said. "Plus, after experiencing the stay at home order in 2020, I don't take little moments of human connection for granted. Small exchanges with other cyclists at stop lights or a little bit of pleasant small talk with someone else waiting for the train really lifts my spirits now that I know what life was like without it."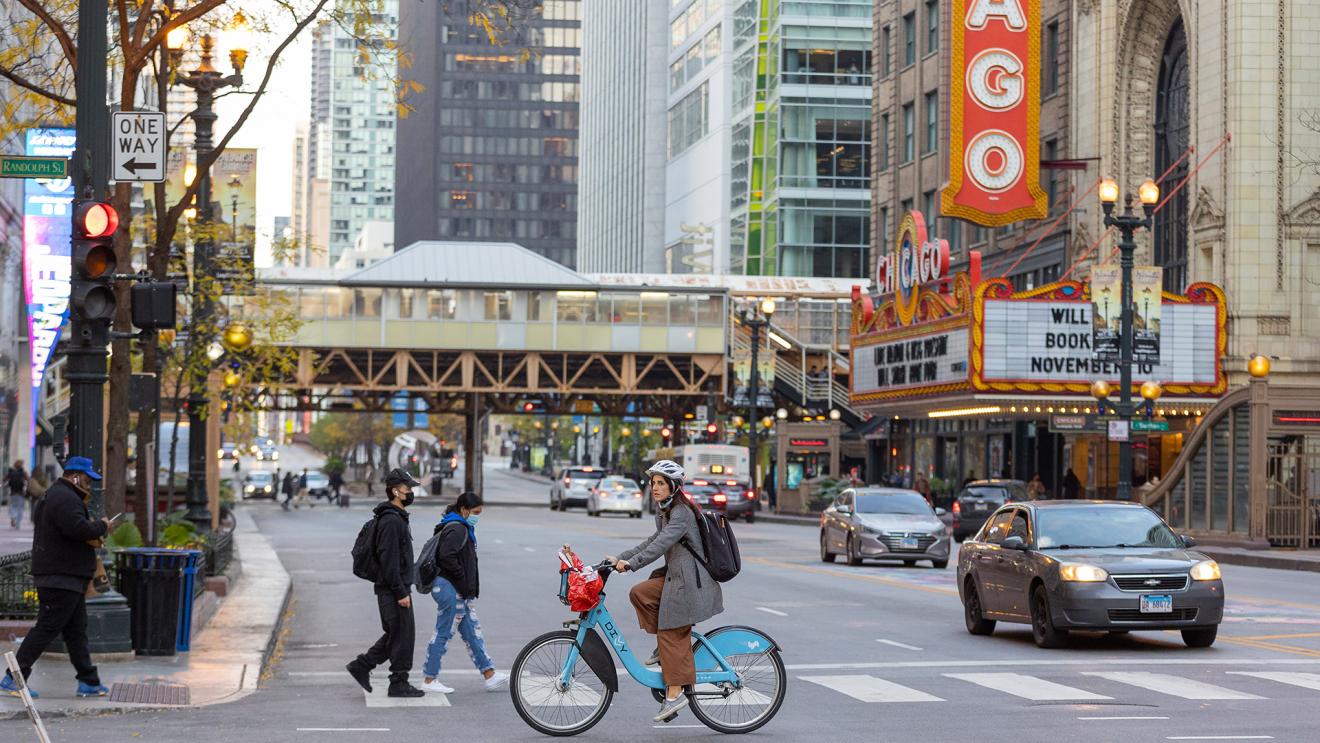 Seeing the Loop firsthand
"Pre-pandemic, our member buildings were home to over 640,000 workers who supported our local restaurants, retailers, theatre and more – they were the foundation of our thriving downtown economy," said Farzin Parang, Executive Director of the Building Owners and Managers Association of Chicago (BOMA/Chicago). "As more tenants return to the office, we look forward to seeing Chicago's downtown return to the vibrant business district it was, full of opportunity, innovation, and culture."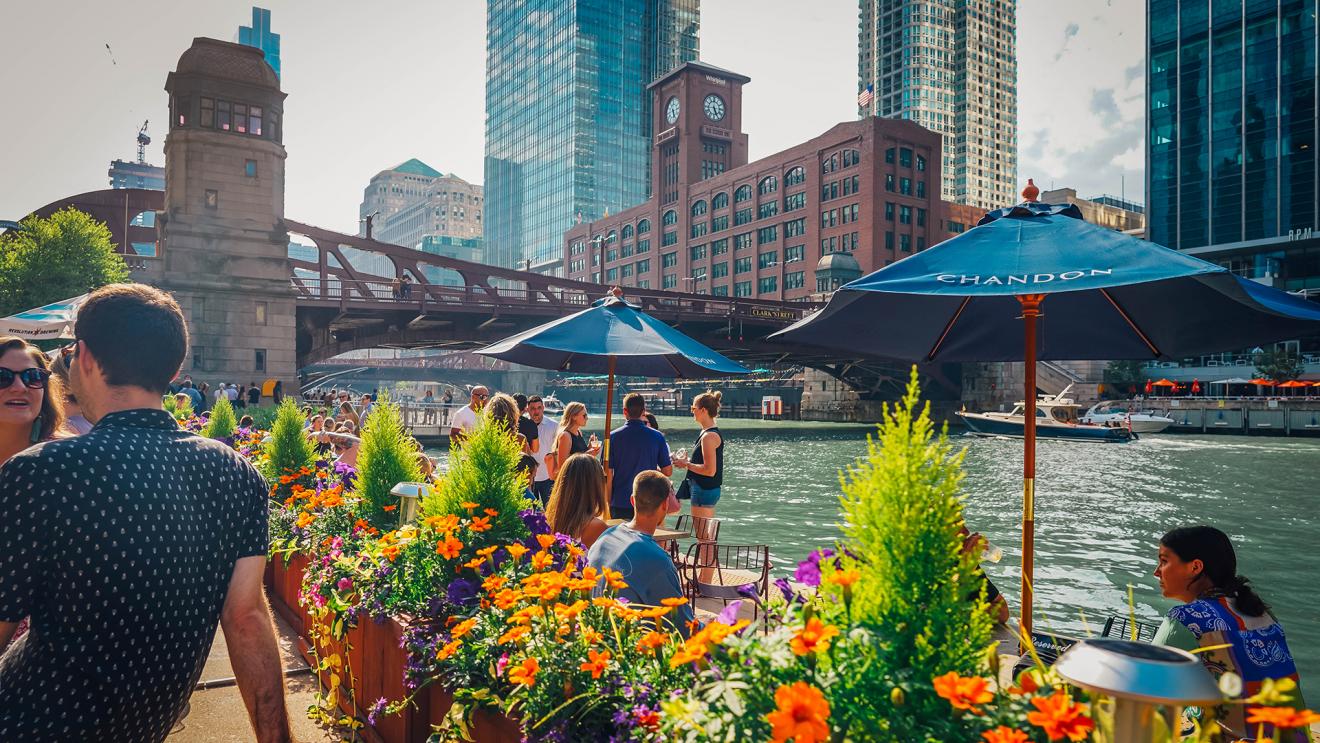 Chicago Returns Week celebrates the return of Chicago's downtown to the vibrant business district that is once again full of opportunity, connections, and culture. Emphasizing the importance of well-being that comes from being in the office, including the amazing lifestyle amenities inside buildings and all around our downtown including restaurants, bars, retailers, music, museums, and other cultural institutions.
From May 2-6, join various Chicago organizations and initiatives as we reactivate downtown with programming for workers, and those that may not have returned to the office yet, but want to feel the energy of downtown. Chicago Loop Alliance will host a Life Is A Marathon initiative on Wednesday, May 4, as we root, elbow bump, and applaud commuters making their way to the Loop.
"My coworkers and I still go out for happy hour," said Melissa Smith from IMPACT Networking LLC. "We want the bars to be here when we're all able to come back in full force. Being able to support local businesses in this time is important. It feels more engaging to be back in the office, I would say, which is good for everyone's mental health, to feel part of something. And any time you go to work with transit, or order food downtown, or go out after work, that's supporting something local that's ours, something that we still want to be around."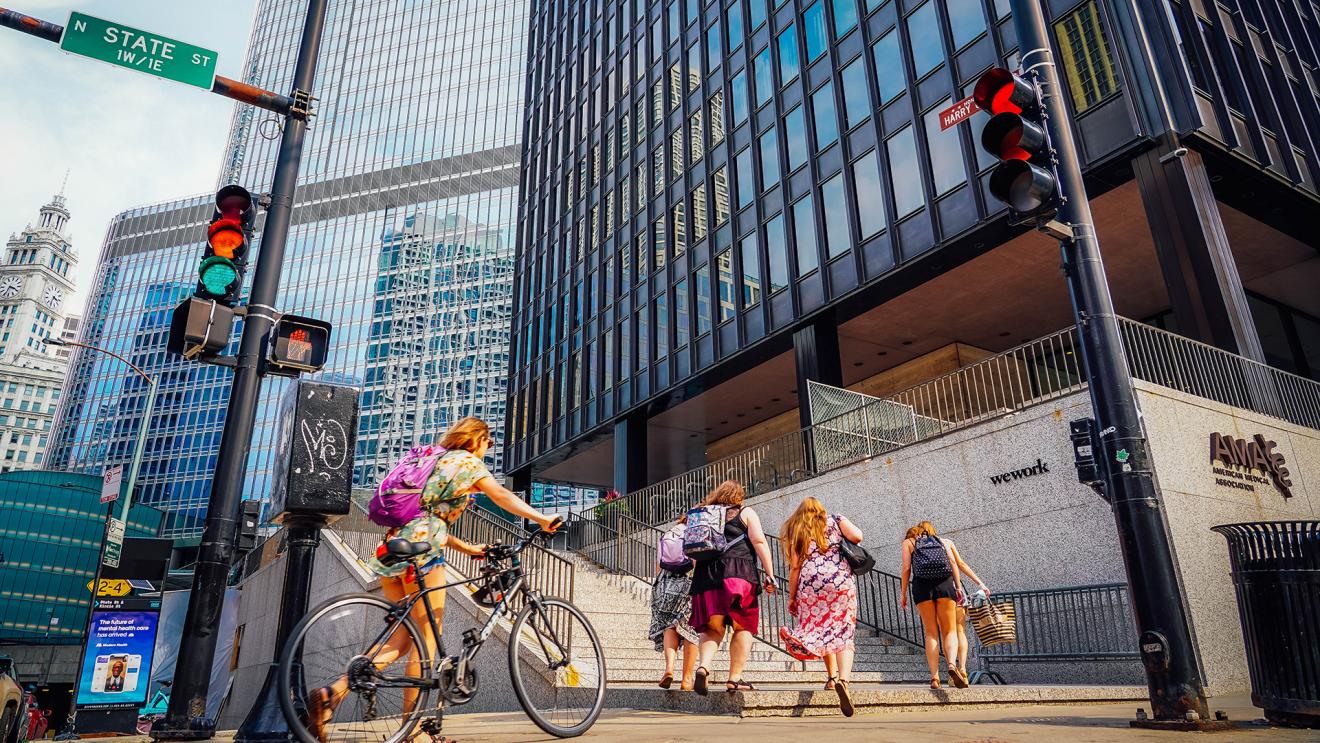 Even if your company or organization has not fully returned to the office, or if you plan to work remotely forever, there are still countless opportunities for you to enjoy the Loop and support our local businesses that make it such an energetic part of the city. Whether it's going to the latest Broadway In Chicago production or stopping in for a bite at one of the area's many restaurants, downtown is more than just the four walls of your office. It's the lunch breaks with coworkers, the opportunities to connect with personal and professional peers, the retail therapy after a hard day's work, and the contagious spirit of being a Chicagoan in the heart of the city.
If you've always been in the Loop, are returning after a long hiatus, or just want to stay in the know about downtown, our Back to Office toolkit provides the latest on being #BackInTheLoop and #ChicagoReturns.
You Might Be Interested In: